Today is the day that brown boxed packages are being delivered to doorsteps and those of you lovely people who've pre-ordered get to see, hold and read Simply Scratch : 120 Wholesome Homemade Recipes Made Easy.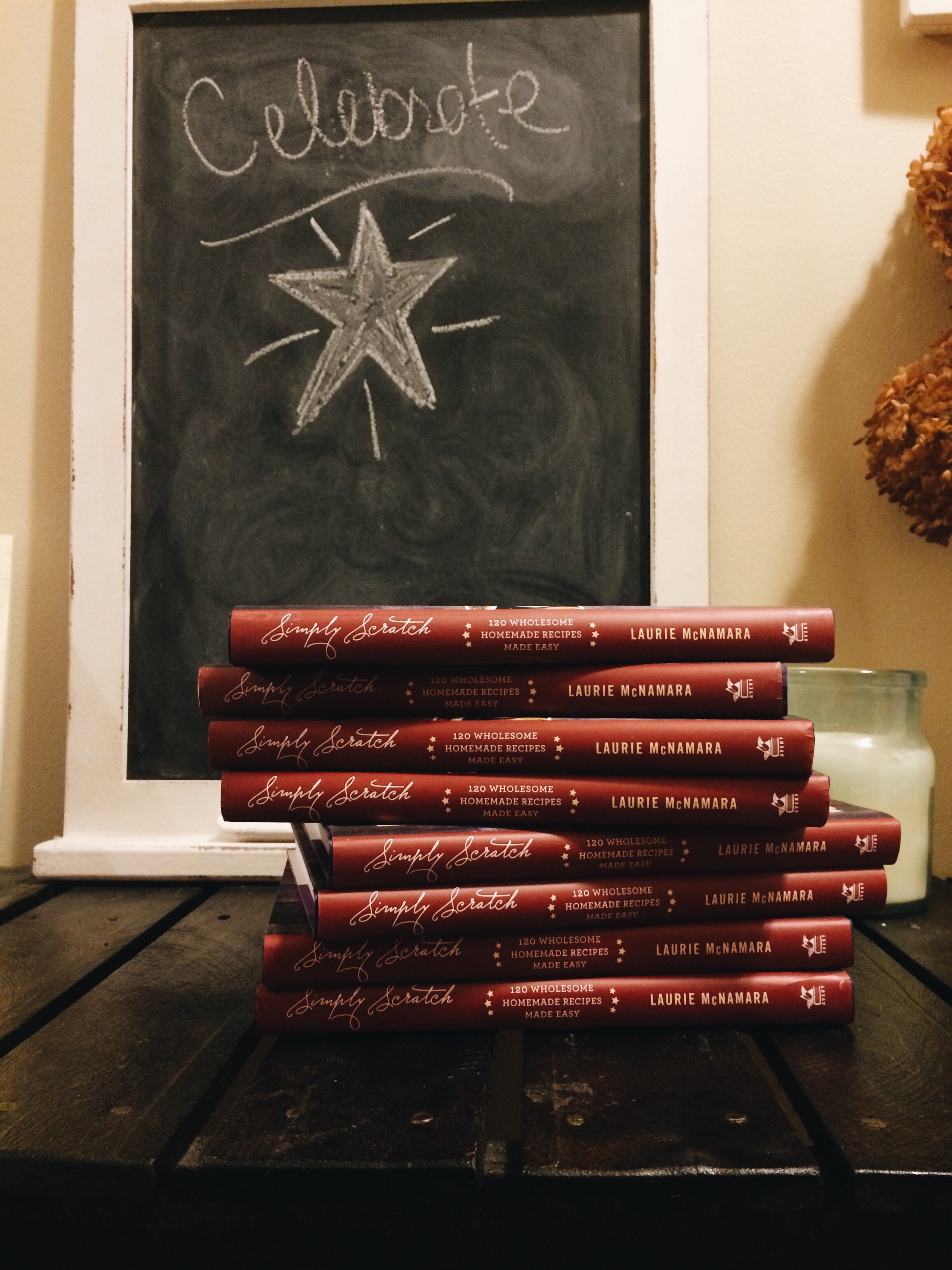 What am I currently feeling? Well I guess it's a mixture of feeling both grateful and elation. Gratelation?? Honestly, I'm just so proud, humbled, excited and overwhelmed with the realization that I, Laurie McNamara wrote a book.
The whole thing was a great experience; going back in time, figuratively speaking 😉 , pulling from my earliest memories and gathering, dreaming and creating a collection of easy recipes, photographing it, the writing and even the editing process. But the bottom line is that I achieved the main goal, that there are recipes in this book that anyone can and should make, time and time again. I love it.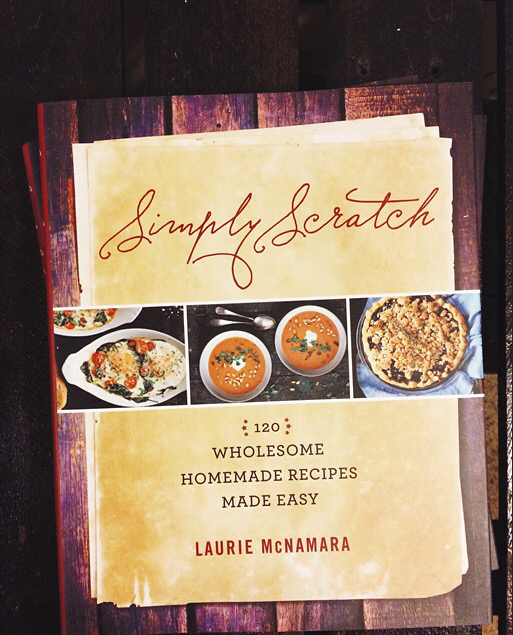 I've realized there's still a bit of things I want to tell you about this gorgeous book and what exactly you will find when you flip open the cover. Nothing spoil-alert worthy, but I do want to go share some details. Even when I was on QVC, things went so fast that I didn't talk about all the amazing perks this book has to offer.
There are classic, family recipes but there's also A LOT of new ones too! It was important to me that this book have as many new recipes as possible. Why buy the book when you get the blog for free, right? So the majority of the recipes are new and not previously from my blog. You also get my personal stories, trials (former picky food eater here!), tribulations, tips, tricks and most importantly; easy wholesome recipes. So I'm spilling the deets.
Here's What You Will Find Inside:
Chapter One: Basics and it's here that I am sharing the nitty-gritty about how you can transform your kitchen to a "scratch kitchen" in what I call… The Scratch Pantry. There's favorite kitchen tools, staples and stand-by tips and tricks of the trade.
This leads in to Chapter Two: The Basics, From Scratch: where I give you the keys to my most used kitchen basic recipes. This chapter has been divided into 3 parts, but overall you'll have an arsenal of 40 plus recipes consisting of basic-basics like mayonnaise, ketchup, broths and condensed soups and SIX seasoning blends (to name a few) and then there's a section reserved for baking-basics like pancake and waffle batters, biscuits, graham crackers and beyond. Lastly but definitely not least-ly is part three; the sauces, dressings and dips section. All my favorite salad dressings, dips, sauces and… one word: dressinades.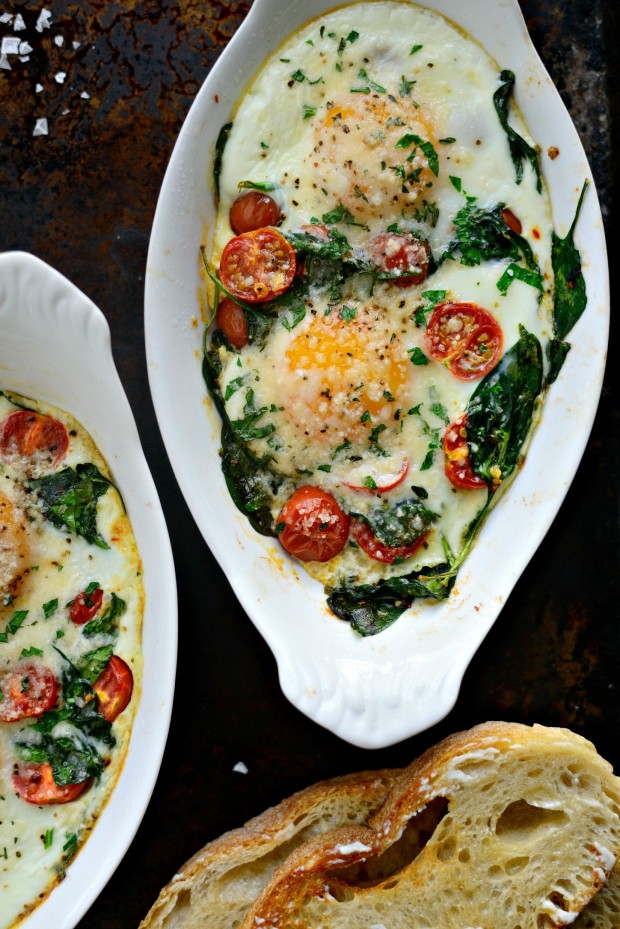 The rest of the book is rounded out by Chapter Three: Breakfast & Brunch: think baked eggs, home fries, scones and roasted banana coffee cake!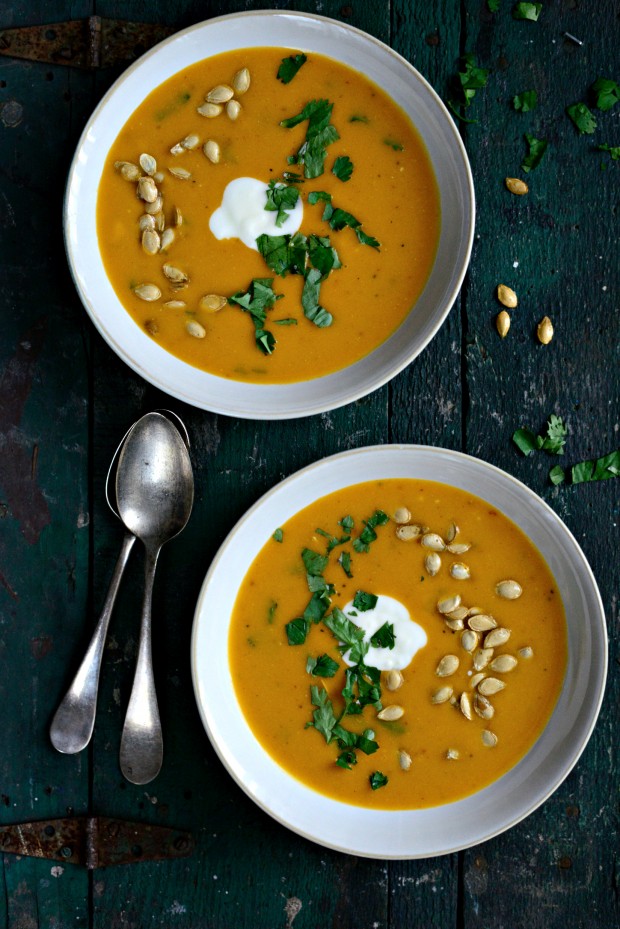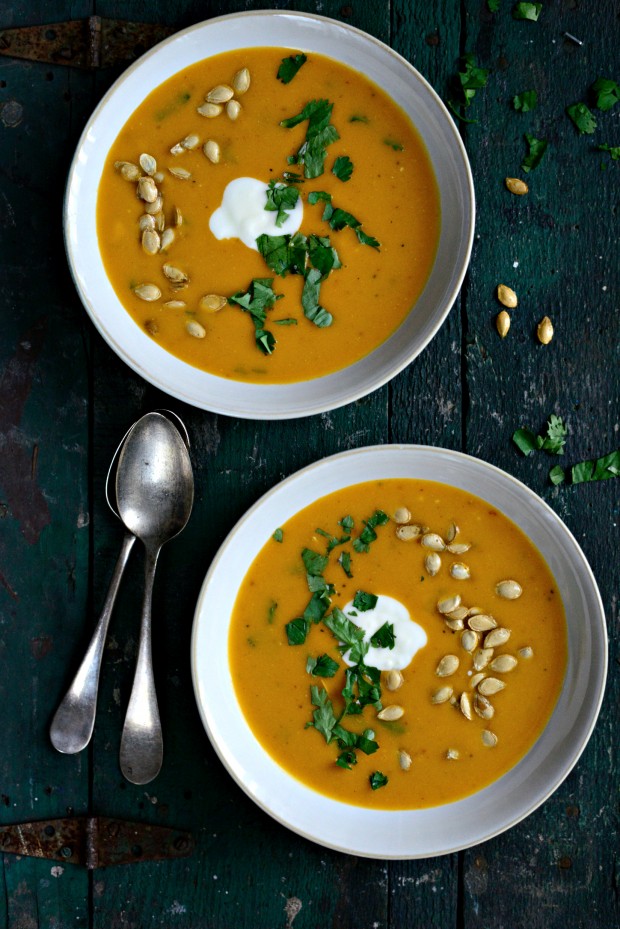 Chapter Four: Soup, Salads and Sandwiches: some of my personal favorites include chipotle butternut squash soup, lentil "pasta" salad and grilled turkey BBT sandwiches (<—– these are YUM!).
Chapter Five: Sides is a hefty chapter filled with lots of side dish options including farro fried "rice", roasted garlic whipped cauliflower and skillet re-fried black beans.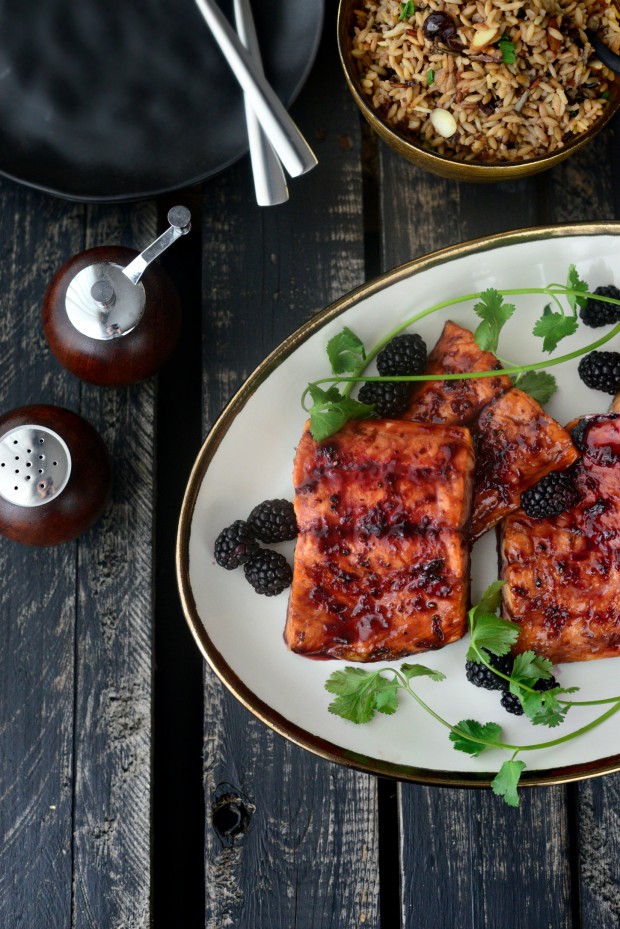 Following the sides is… Chapter 6: Mains. I've covered all the bases here; chicken, pork, beef, seafood and vegetarian options as well! Some of my most favorites are the home-style baked chicken, turkey vegetable meatloaf, blackberry glazed salmon and vegetarian pot pie.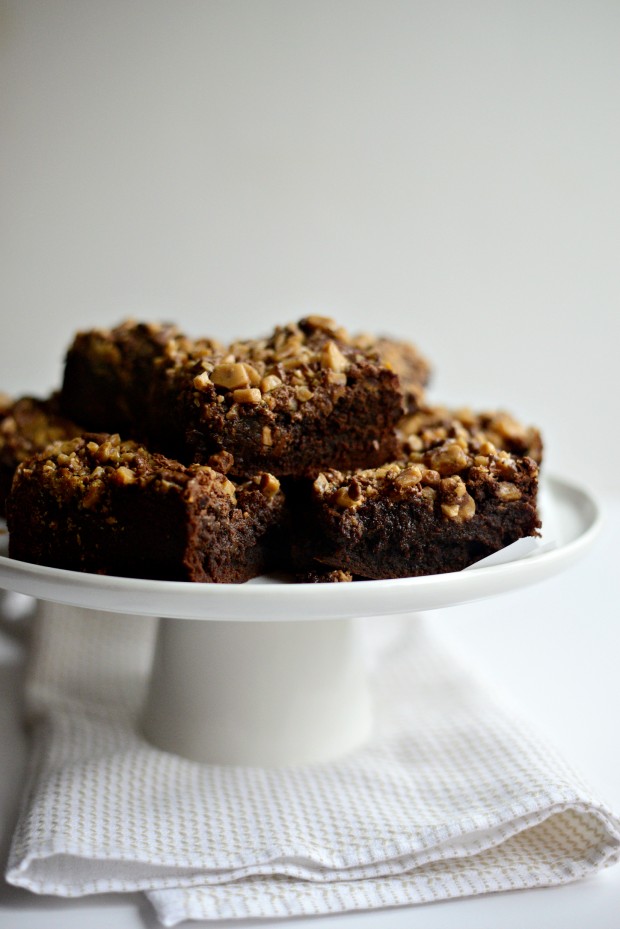 And what's a cookbook without Chapter Seven: Dessert amiright? We've got brownies, crème brûlée, cookies, cheesecake and PIE! I'm leaving the specifics off this list, you'll have to see it to believe it. 😉
More Book Details:
This book has 120 recipes! 40+ are essential kitchen staple recipes and all can be used throughout the book if you choose to! This chapter is where you may find a few familiar recipes but a lot of fun new ones too- hello, marinara! The chapters following have only 5 recipes that I pulled from the blog. However, I gave them a make over. Reworking them to be easier, faster to prepare or more from scratch. Cooking evolves and so do recipes.
One thing I really wanted to do was take the guesswork out of dinner. In my opinion, the hardest part about dinner is picking out the main dish and pairing it with a side dish. SOOOOO I did it for you! High five! In the Mains chapter, at the end of each recipe, you'll see I've gone and "Made it a Meal" by pairing it with one or more side dishes from within the book. You of course can mix and match all on you own, but I think it's helpful on those days where you're running on empty (you know, Mondays?) that you have meal options hand selected.
Also in this book you should know I've incorporated a few special touches that you may not even know about if I didn't write a blog post about it. For example, one recipe photo is of my daughter in my mother's apron. My mother wore that apron ALL THE TIME when she was cooking and baking. For one of my more recent birthdays, my mother gave me Julia Child's cookbook, Mastering the Art of French Cooking and her apron was the wrapping paper. I cried and I cherish having it. You'll also see the knife my parents used to cut their wedding cake. My grandmother-in-law, Florence's milk glass cake stand, wedding china and hand-carved wooden bowl from Germany. My other grandmother-in-law, Jean's retro wooden serving dish is used in the soups, salad & sandwich chapter. It was important to me to include these special items and everyday pieces of kitchenware from special people in my life. Along with these special details, there's also family treasured recipes, personal musings and anecdotes that tie my friends and family to the recipes in this book. Basically, each recipe has a story.
From day one, my wish for Simply Scratch: 120 Wholesome Homemade Recipes Made Easy is for it to be the new home-cooks bible. I wanted a book that would be of reference and end up being well loved; pages dog-eared, sticky with syrup, egg whites and flour in the creases. As I mentioned earlier, I keep this book on my counter, not to show it off (okay, but only maybe a little bit) but because I turn to it and cook from it a lot. Because there are recipes in there I truly love and make on the regular.
Well, that's all for now. I wish I could say I have glamorous plans today, sipping mimosas and eating bon-bons but sadly there's food to be cooked and clothes that need washing. Real life… such a drag.
**If you receive your book today snap a shot of yourself holding it, or just the book itself and either tweet me or share it and tag me on instagram (@simply_scratch for both twitter and instagram) or share it on my Simply Scratch facebook page! I would love to see you! Interested in purchasing a book? Click Here. OH! And don't forget about the FREE 10 Recipe Dinner Bundle for pre-orders!
Thank you all who've pre-ordered, future order-ers and all who will cook from this book. I hope you love it as much as I do.
Happy Cooking! I love you all!!
This post may contain affiliate links.
Buy the Cookbook: Simply Scratch : 120 Wholesome Homemade Recipes Made Easy Now available on Amazon »
THANK YOU in advance for your support!