These baked chicken fries are a favorite in my house. Kids love them, adults adore them plus they are baked not fried! Dip them in ranch or use them to make a crispy chicken wrap!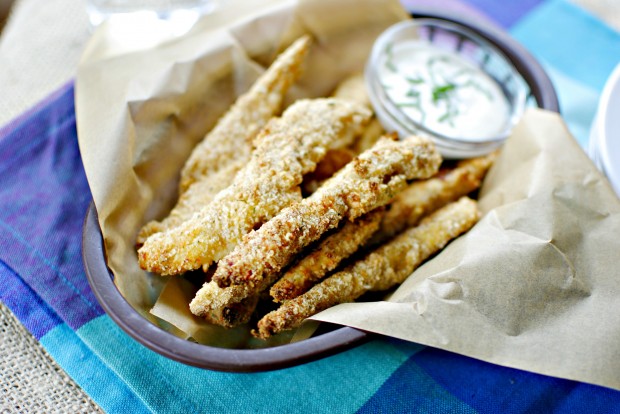 This was my lunch.
Thin strips of chicken dunked in an egg and buttermilk mixture and rolled in Parmesan-y bread crumbs and baked until golden and crispy. What's not to love? I know, I know… you're thinking these are chicken fingers. Well sure, I guess you could call them that. However since these are skinny strips AND the fact chickens don't have fingers, in our house we call them "fries". Which to me sounds a billion times more appetizing!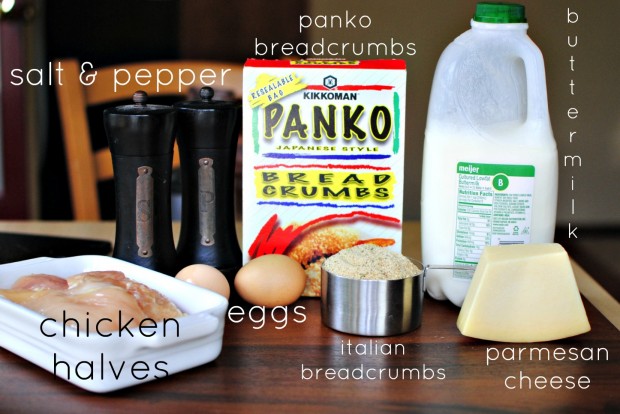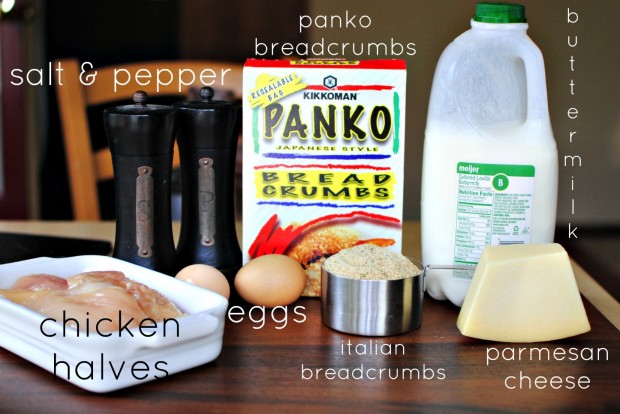 To Make These Baked Chicken Fries You Will Need:
boneless skinless chicken breasts
parmesan cheese
panko bread crumbs
italian seasoned bread crumbs
eggs
buttermilk
ranch or ketchup for dipping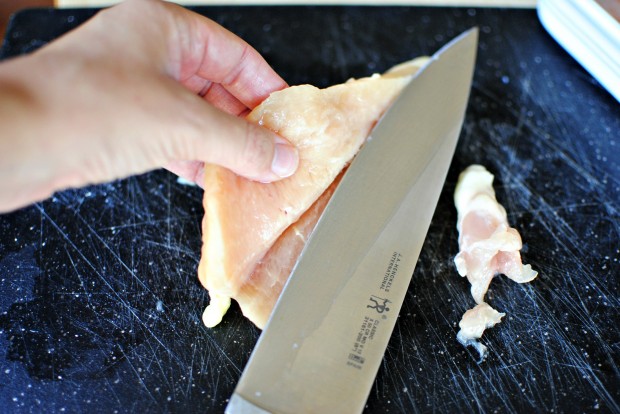 To make the fingers; take 3 chicken breast and slice them all the way through, horizontally.
Then slice them lengthwise, about a half an inch wide. Set those aside, wash your hands real good and get going on the breading.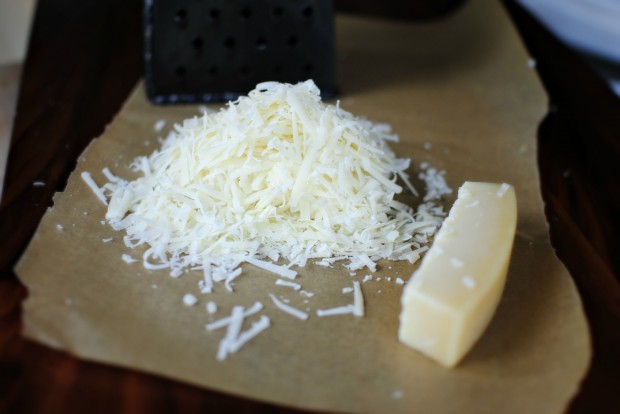 Start off by grating 1 cup of Parmesan cheese.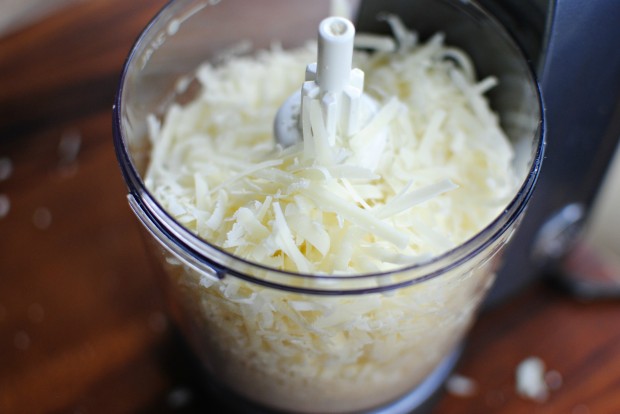 Add the cup of Panko and the Parmesan cheese to a food processor. I use my mini-processor for this job and I lurve it!
Now the Parmesan cheese is the same texture as the Panko…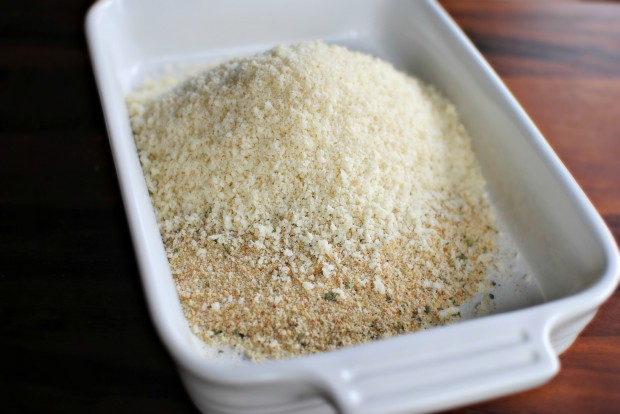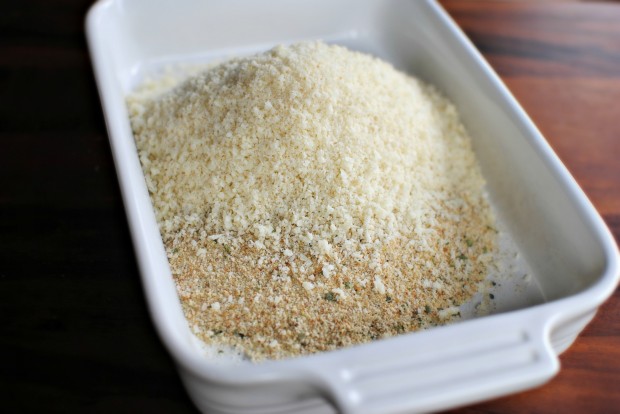 Now add that into a medium dish along with the cup of Italian bread crumbs.
Stir to combine well.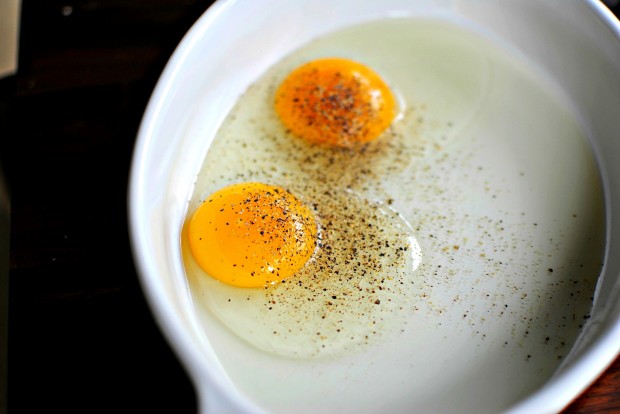 In a separate dish; crack two eggs and season with a bunch of fresh cracked black pepper.
Add in the half cup of buttermilk.
Whisk well to break up the eggs. The consistency should be slightly thick.
Working in batches; add the chicken strips and toss them around to coat.
Drain off any excess eggy mixture…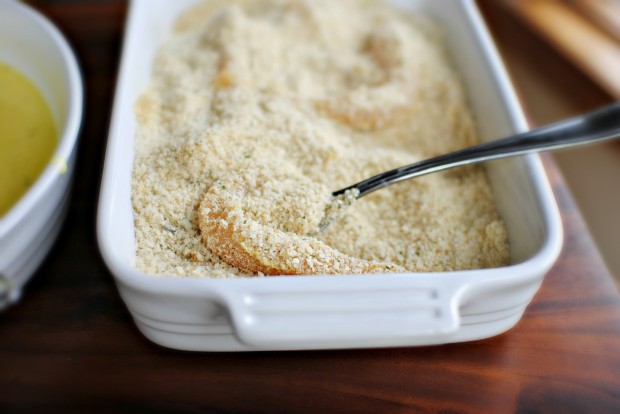 …before coating them in the cheesy breadcrumbs.
Arrange them on a lined rimmed sheet pan and pop them into a preheated 400° oven for about 15-18 minutes, depending on thickness.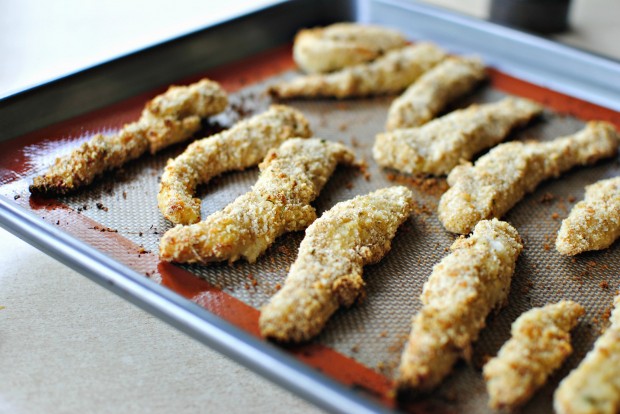 These baked chicken fries smell absolutely phenomenal while baking in the oven.
It's the Parmesan… for sure. And right when these are pulled out of the oven sprinkle them with a little kosher salt.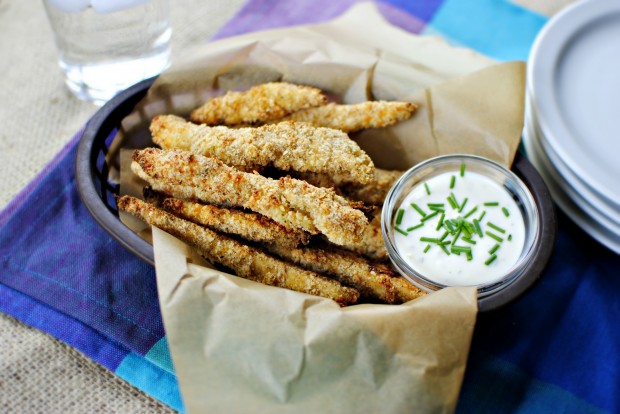 The hardest thing about blogging while making lunch is holding back from gobbling them up before the final shot. These baked chicken fries are so dang simple and so much better for you then the fried or frozen kind.
you'll be like Tyson-who?
Serve these up next to some homemade ranch dressing or blue cheese and your good to go!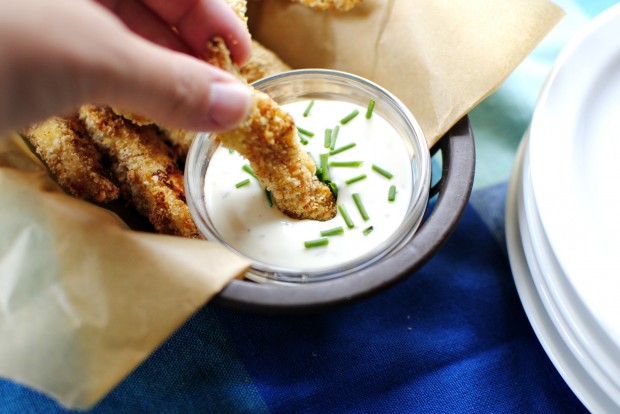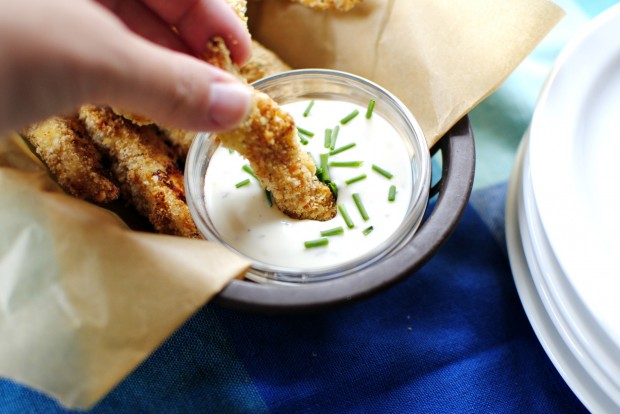 Enjoy! And if you give this Baked Chicken Fries recipe a try, let me know! Snap a photo and tag me on twitter or instagram!
Yield: 6 servings
Baked Chicken Fries
These are a favorite in my house. Kids love them, adults adore them and they are healthier than traditional fried chicken tenders.
Ingredients
6 chicken breast halves, cut into 1/2 inch strips
1 cup Italian breadcrumbs
1 cup freshly grated Parmesan cheese
2 large eggs
1/2 cup low-fat buttermilk
1/2 teaspoon freshly ground black pepper
2 pinches kosher salt, for sprinkling
Instructions
Preheat your oven to 400° and line a rimmed baking sheet.

In a food processor (I love my mini one!); combine the Panko breadcrumbs with the freshly grated Parmesan cheese. Pulse until the cheese and Panko are combined.

In a medium dish whisk together the egg, black pepper and buttermilk.

Working in batches, dunk the strips of chicken into the egg mixture and let any excess drip off.

Place the coated chicken into the breadcrumbs and coat generously, pressing the crumbs into the chicken.

Arrange on the prepared baking pan and slide them into the preheated oven for 15-20 minutes. They should come out golden and crispy.

Serve with homemade ranch or blue cheese dressing. Enjoy!
Serving: 1g, Calories: 349kcal, Carbohydrates: 23g, Protein: 37g, Fat: 11g, Saturated Fat: 5g, Polyunsaturated Fat: 2g, Monounsaturated Fat: 3g, Trans Fat: 1g, Cholesterol: 150mg, Sodium: 900mg, Potassium: 560mg, Fiber: 1g, Sugar: 3g, Vitamin A: 317IU, Vitamin C: 2mg, Calcium: 279mg, Iron: 2mg
This post may contain affiliate links.
Buy the Cookbook: Simply Scratch : 120 Wholesome Homemade Recipes Made Easy Now available on Amazon »
THANK YOU in advance for your support!