Pesto Fried Eggs are a breakfast game changer! Eggs are cooked in a simple homemade basil pesto, giving them a delicious garlicky and herbaceous flavor. Super simple and easy to prepare!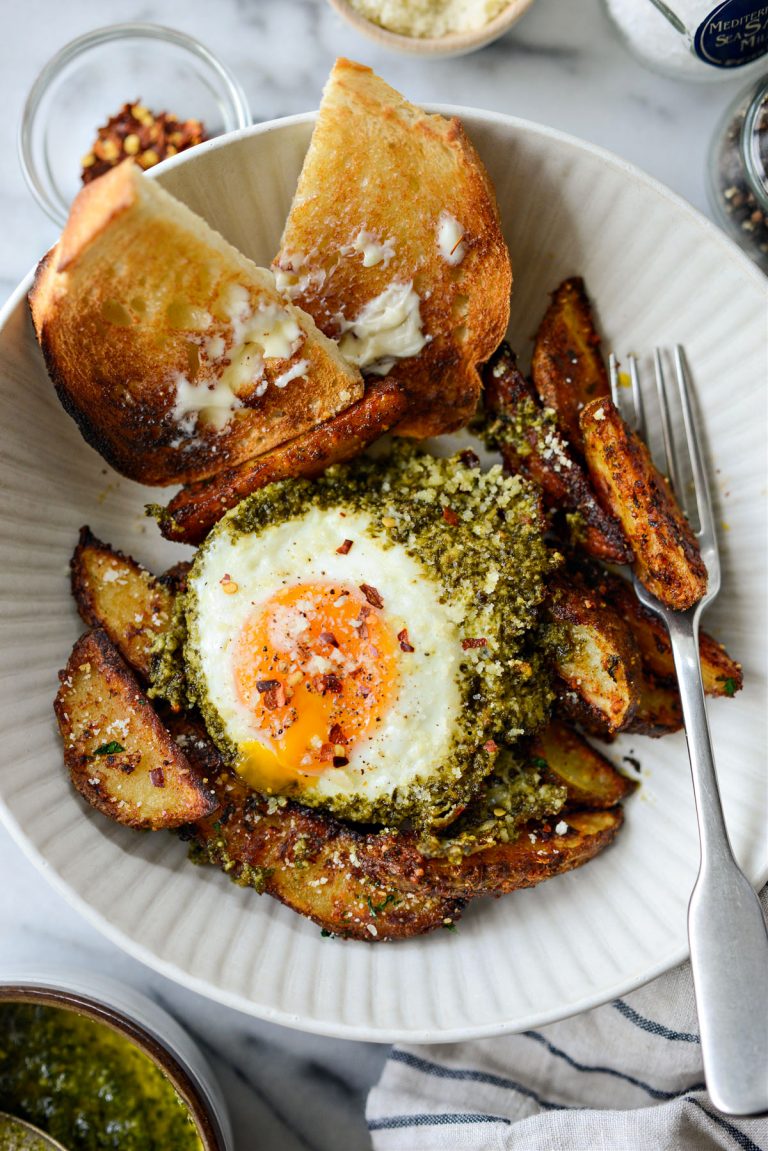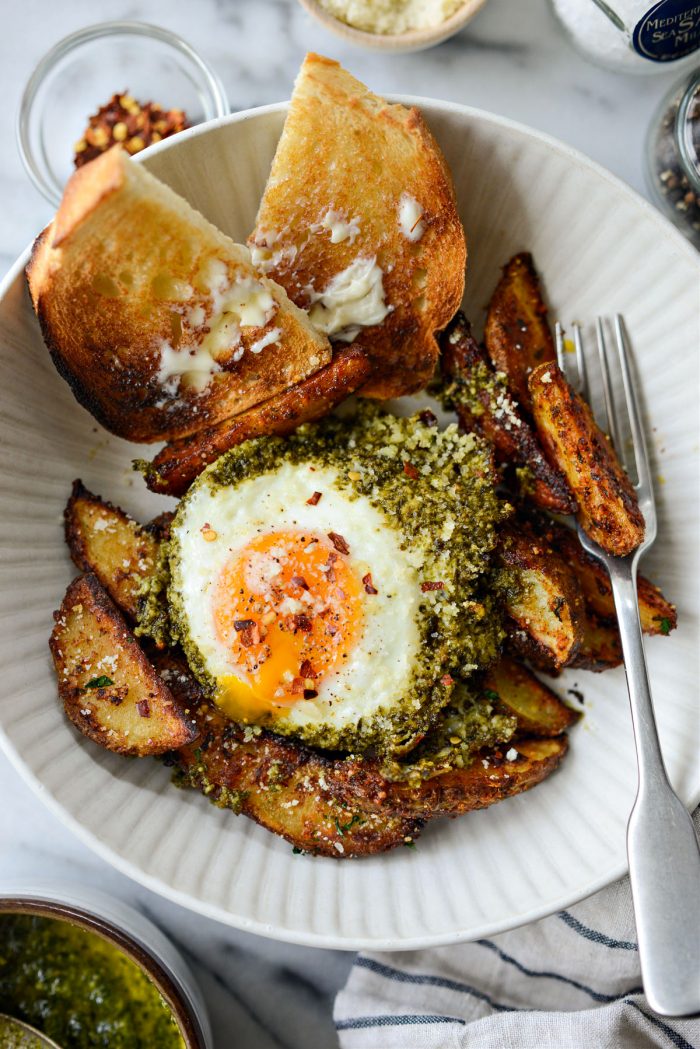 Fun Fact! I have eggs (just about) every morning for breakfast.
And it's been like this for the last 3 years. Don't get me wrong, on occasion I do have oatmeal, but it's rare. I prefer eggs because the protein keeps me full for longer. So when I first heard of pesto fried eggs, I was on it. Anything to switch up my usual fried egg recipe. Lucky for me, I had last summers homemade basil pesto frozen in cubes in the freezer, so I thawed one out overnight and whipped up what might possibly be the most delicious breakfast.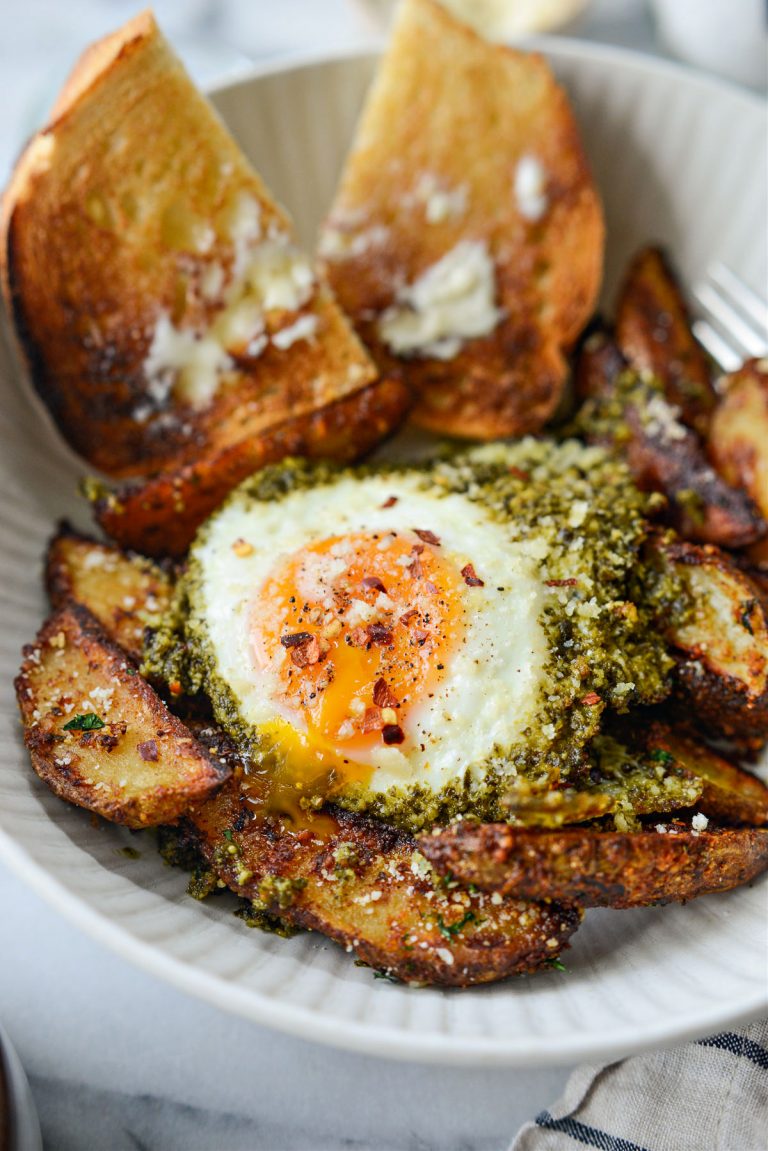 What is pesto fried eggs? Basically you are swapping out the butter or oil you would normally use to fry your eggs in… for pesto. And it adds incredible flavor! It's absolutely delicious and I'm starting thinking this is how I will eat my eggs for the rest of time.
To Make Pesto Fried Eggs You Will Need:
nonstick (olive oil) spray
pesto – store bought or homemade
eggs
salt
pepper
red pepper flakes (optional)
parmesan cheese (optional)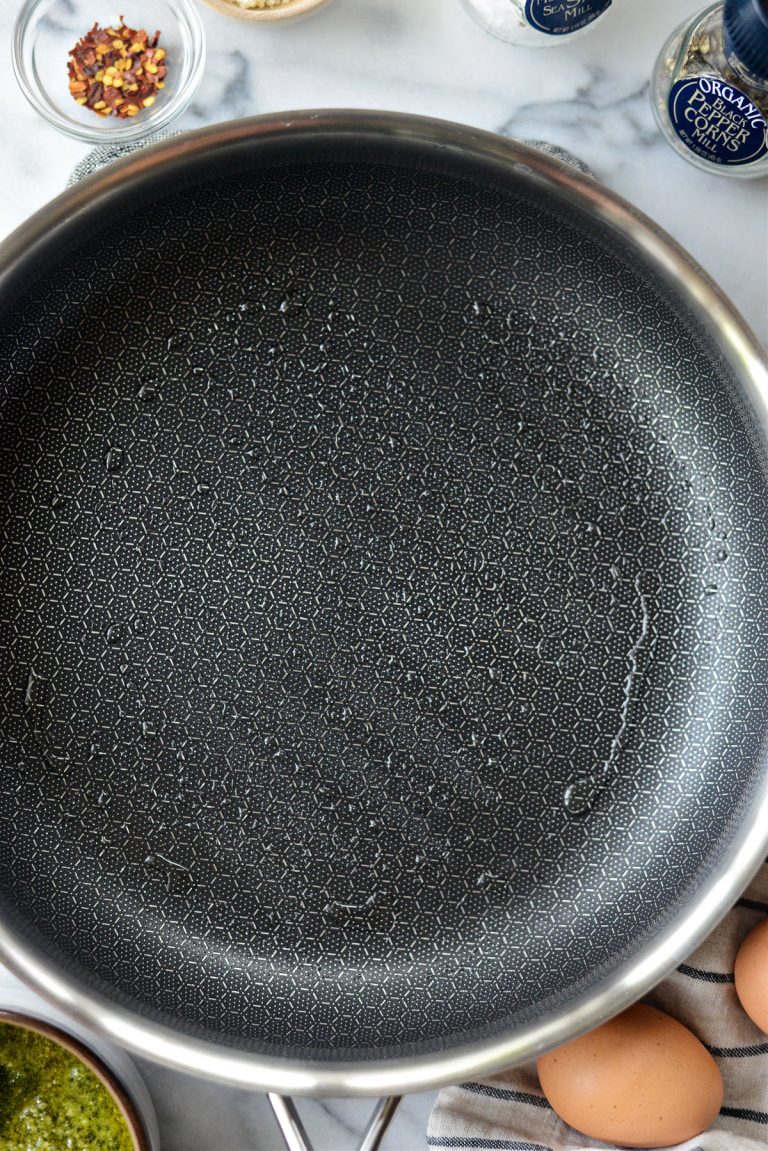 First I spray my nonstick pan with olive oil spray and preheat my pan on medium to medium-low heat. This is just an extra insurance policy to help keep the eggs from sticking. There is oil in pesto (obvi) but I do this to play it safe.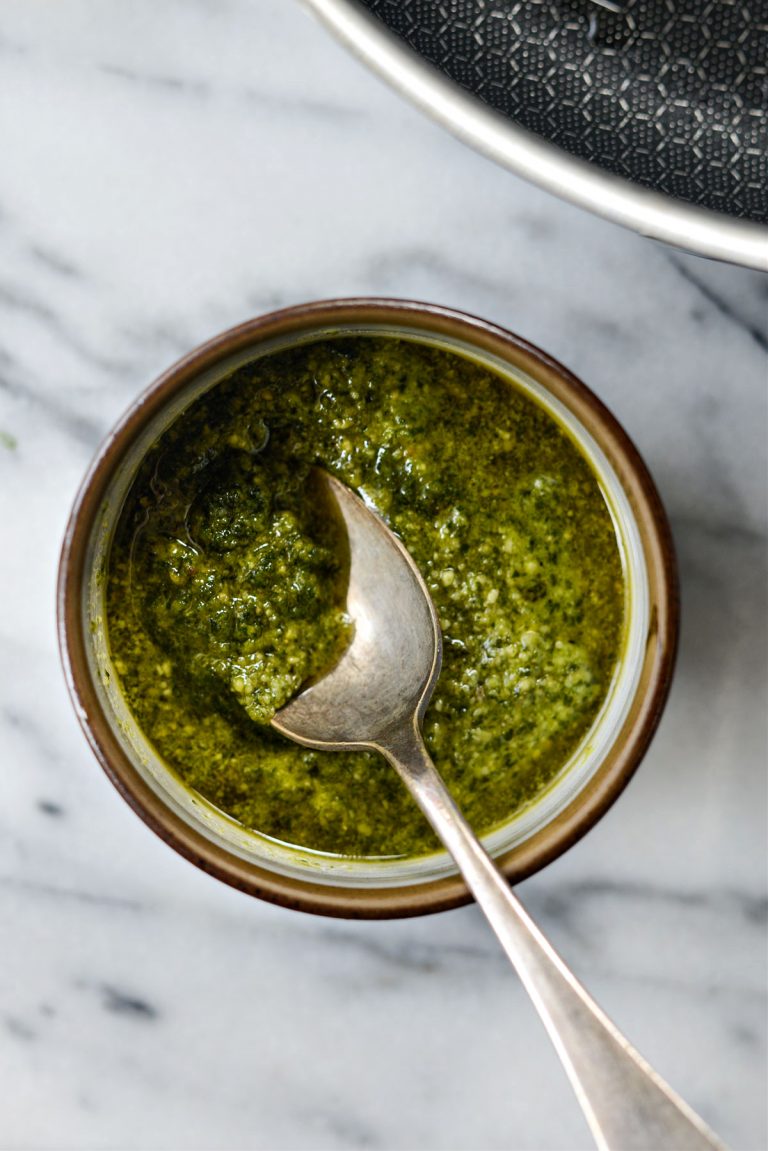 For two eggs, I use 2 tablespoon of pesto. Feel free to use more if you prefer.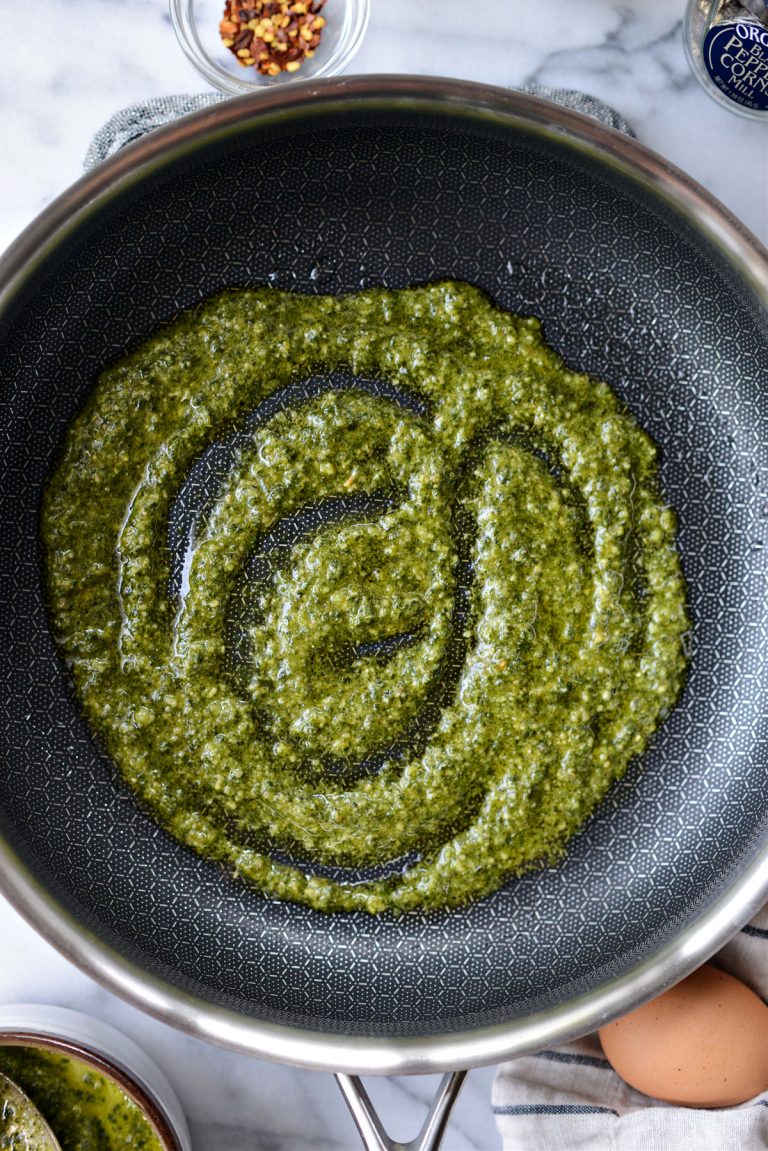 Add the pesto to your heated pan.
Bring it to a bubble.
Then crack in your eggs. See how then kind of sink to the bottom under the pesto? That's why I spray my skillet.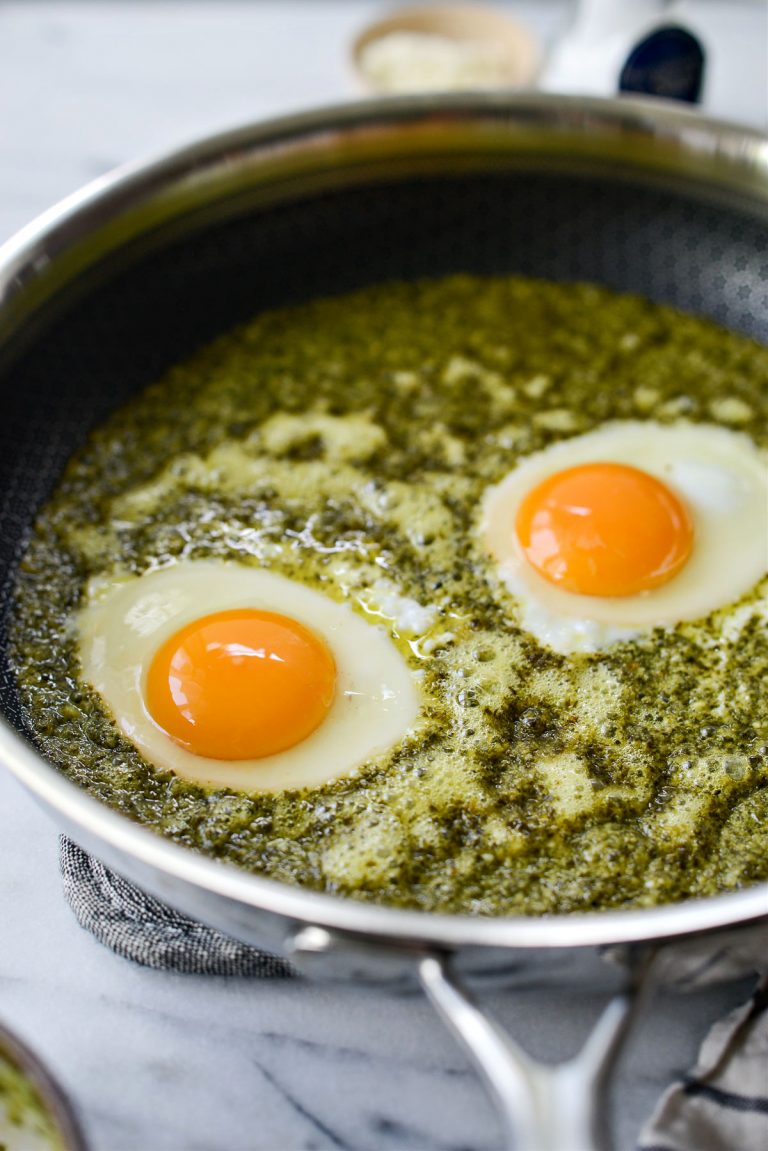 Cook until the eggs are just set.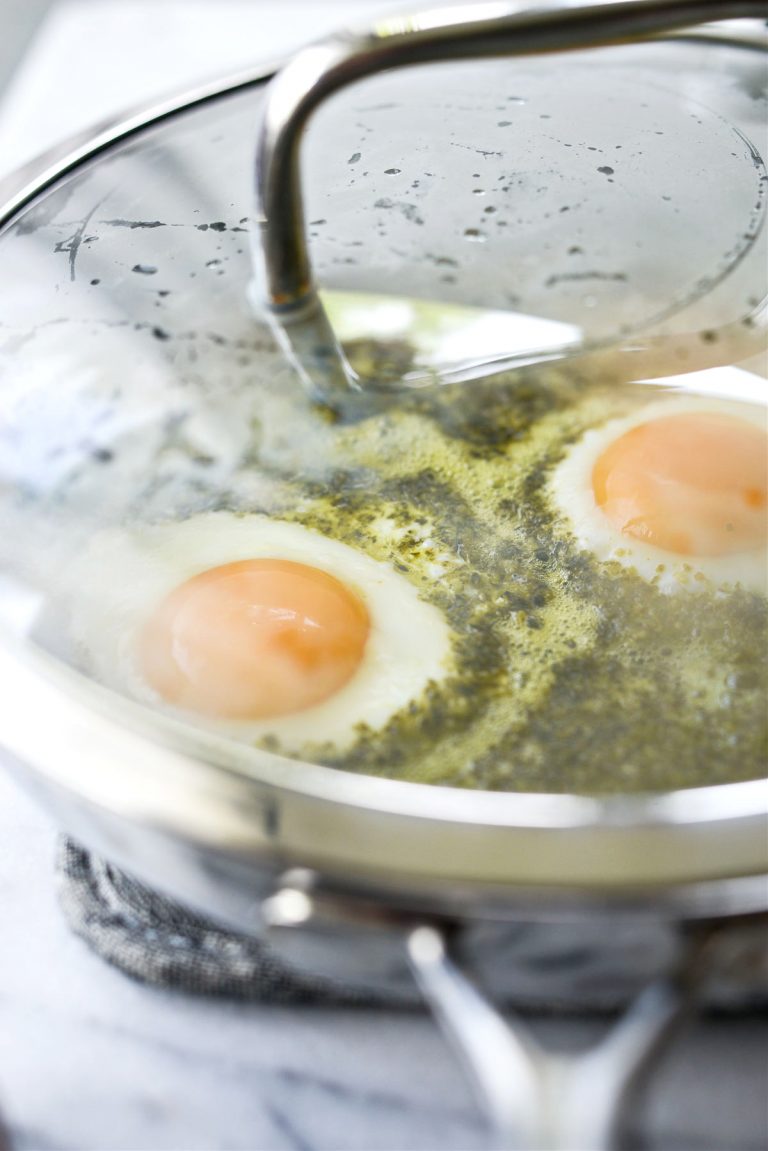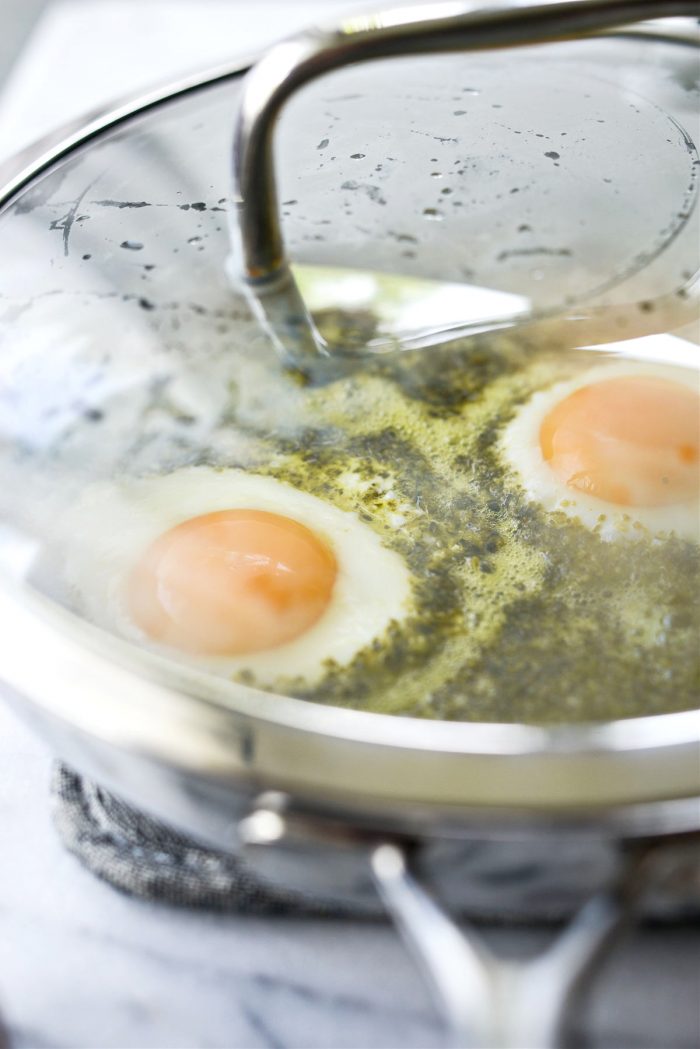 For sunny side up, cover ad cook until the whites are set.
Once set, use a spatula to remove.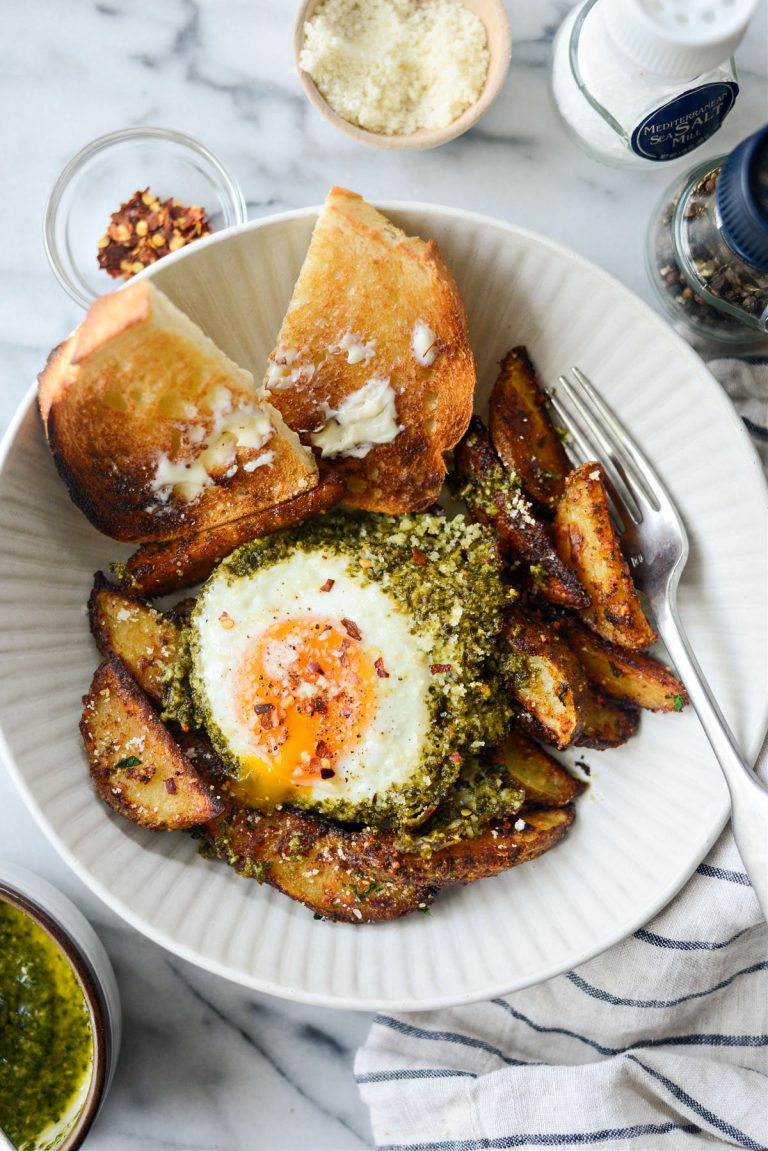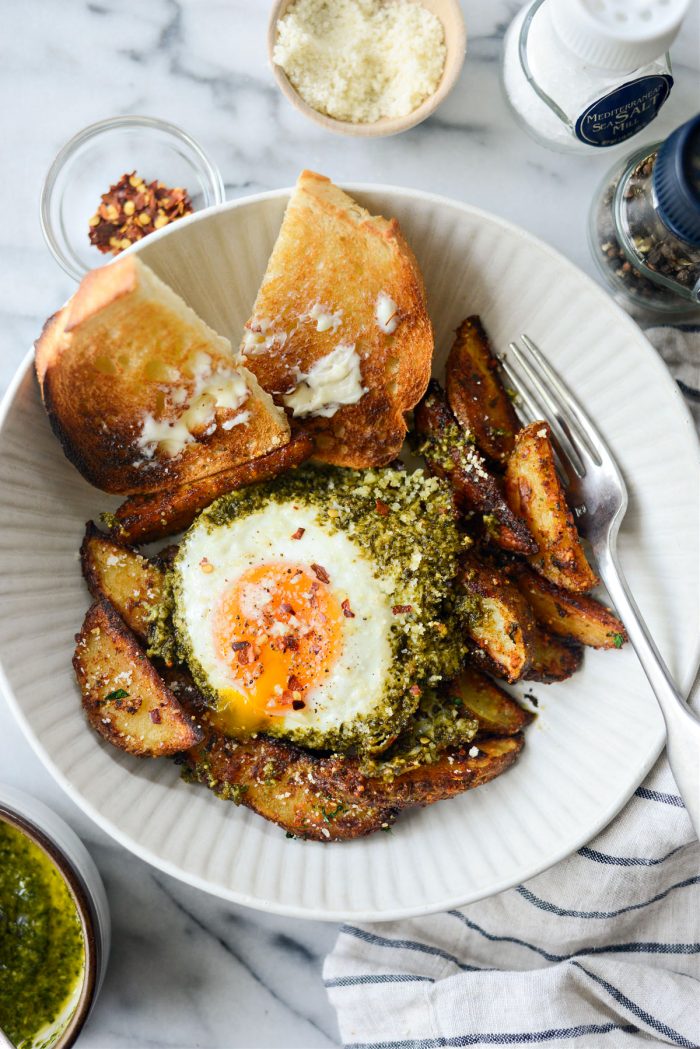 Top with a sprinkle of parmean, salt, pepper and chili flakes for some heat. I served them with leftover crispy potato wedges (no regrets) and with a slice of buttered sourdough bread.
utterly. delicious.
Your morning needs these pesto eggs asap.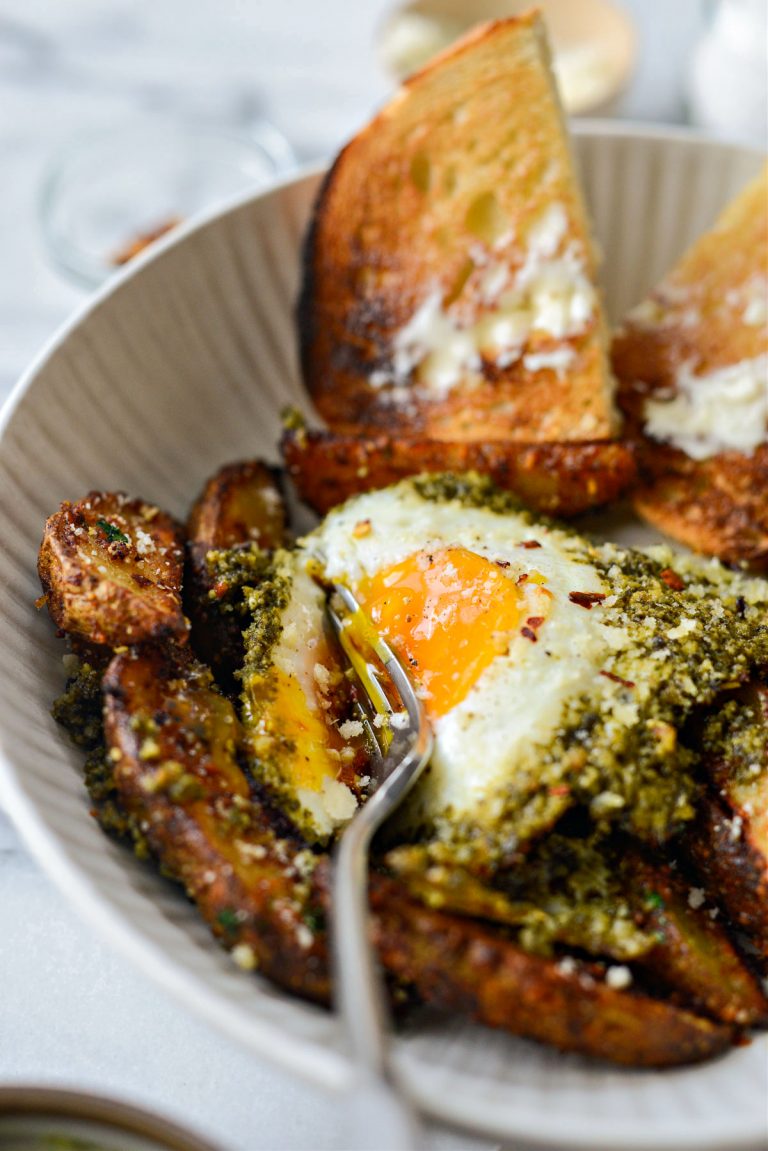 Enjoy! And if you give this Pesto Fried Eggs recipe a try, let me know! Snap a photo and tag me on twitter or instagram!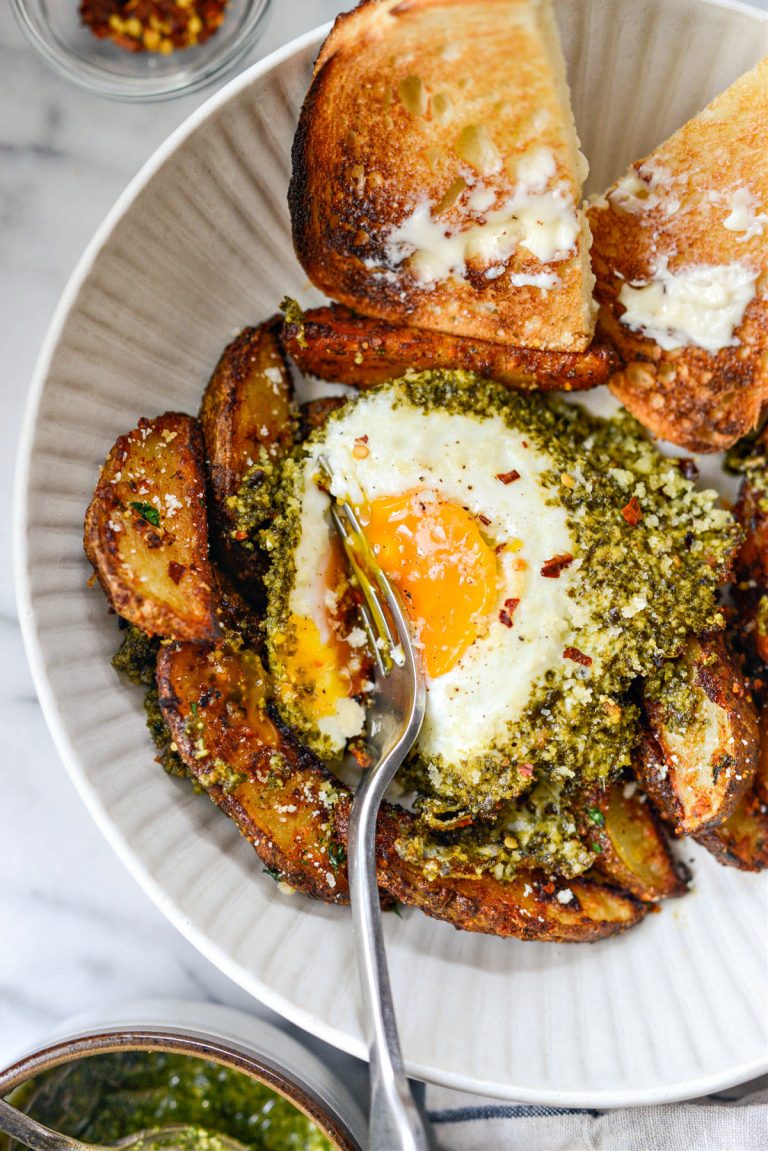 This post may contain affiliate links.
Buy the Cookbook: Simply Scratch : 120 Wholesome Homemade Recipes Made Easy Now available on Amazon »
THANK YOU in advance for your support!