Chicken Forester Soup is a creamy soup consisting of chicken, mushrooms, spinach and rice. Simple yet satisfying, and perfect with a hunk of grainy bread. Yields 8 servings in under an hour.
Happy December! I hope you all had a great Thanksgiving! I've been holding onto this recipe for awhile now. A few weekends ago, my mom stopped by for a short visit. She brought a container of Chicken Forester Soup from a nearby market for us to have for lunch and I heated up a loaf of bread for us to dip in our soup.
My mom recently discovered this soup and it quickly became one of her favorites and she hoped I could taste it and do my best to recreate it. In it, mushrooms, spinach and shredded cooked chicken along with a smattering of rice are swimming in a light creamy broth. It is earthy and so delicious that I wrote out a rough draft for the recipe that night. To be fair, my mom left me the label with somewhat of an ingredient list to go by.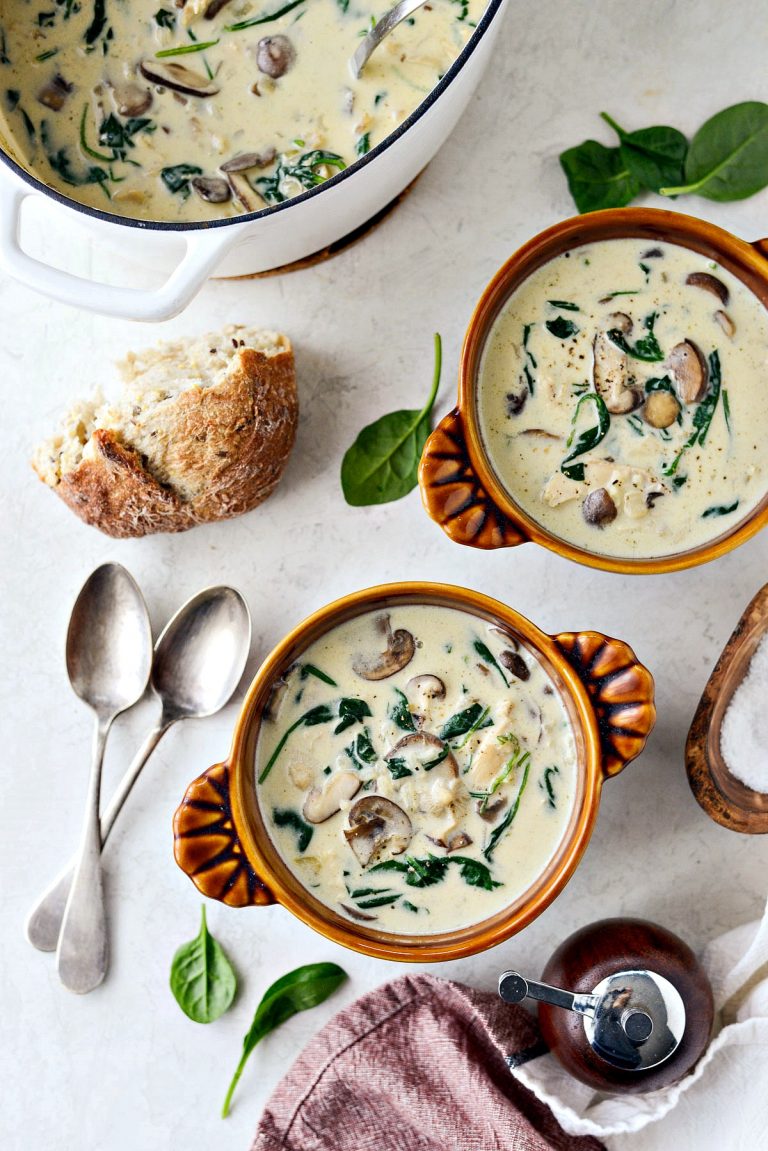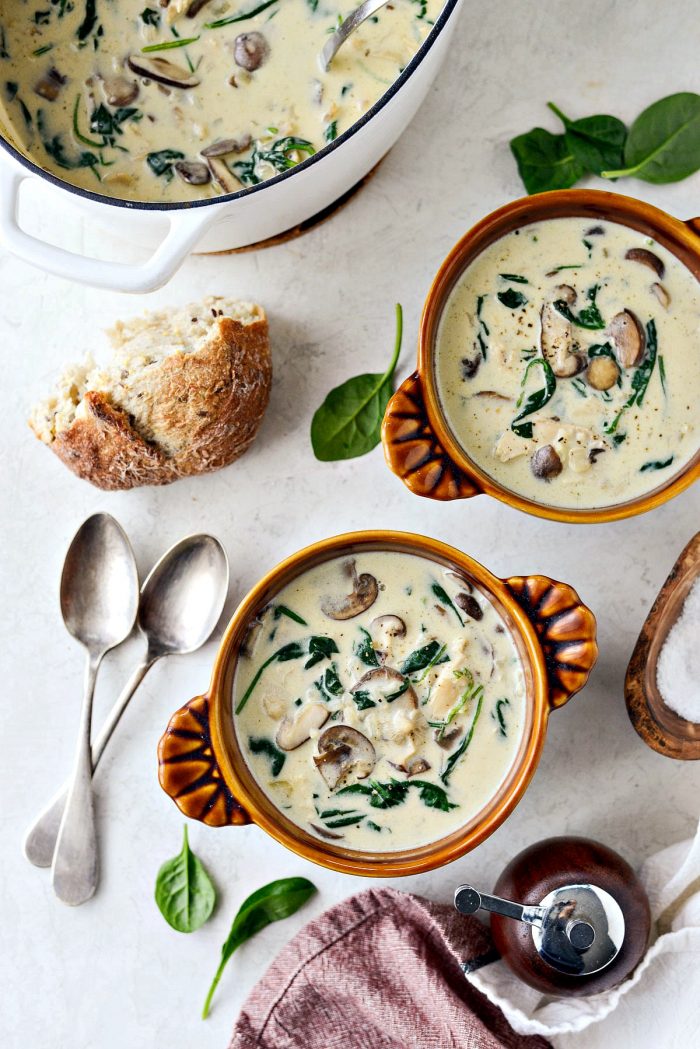 With that said, personally, I think I nailed it. 😉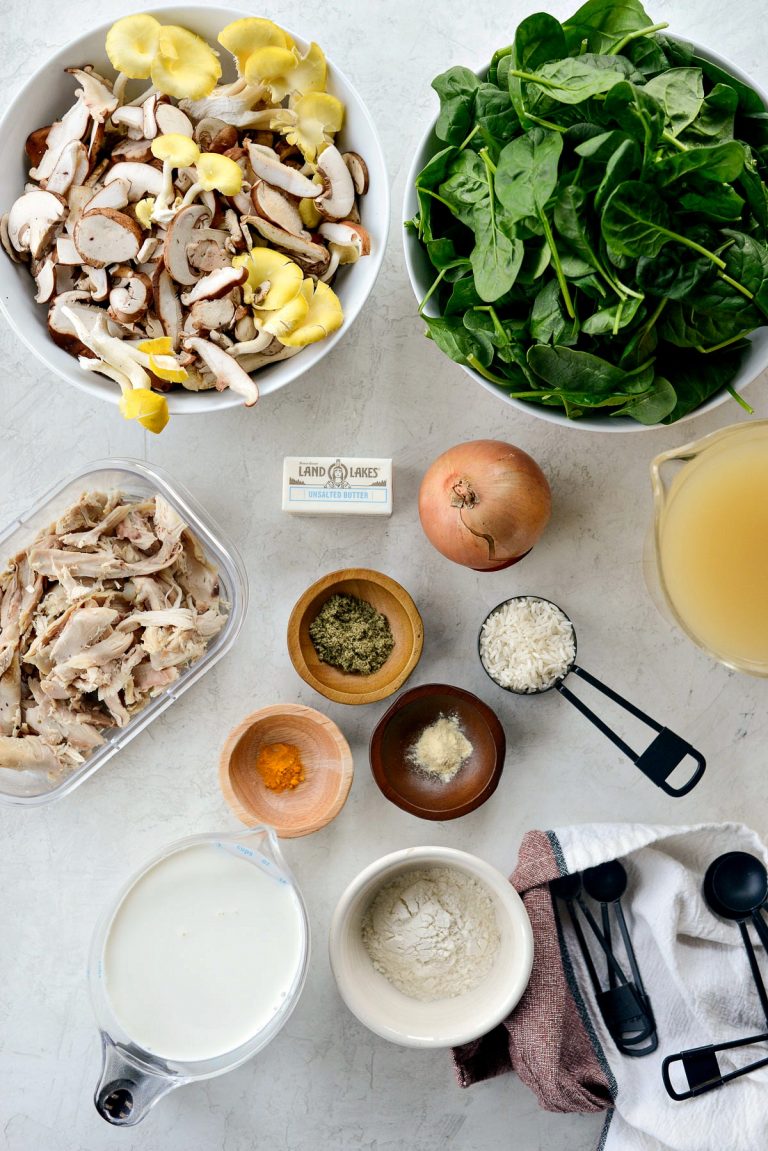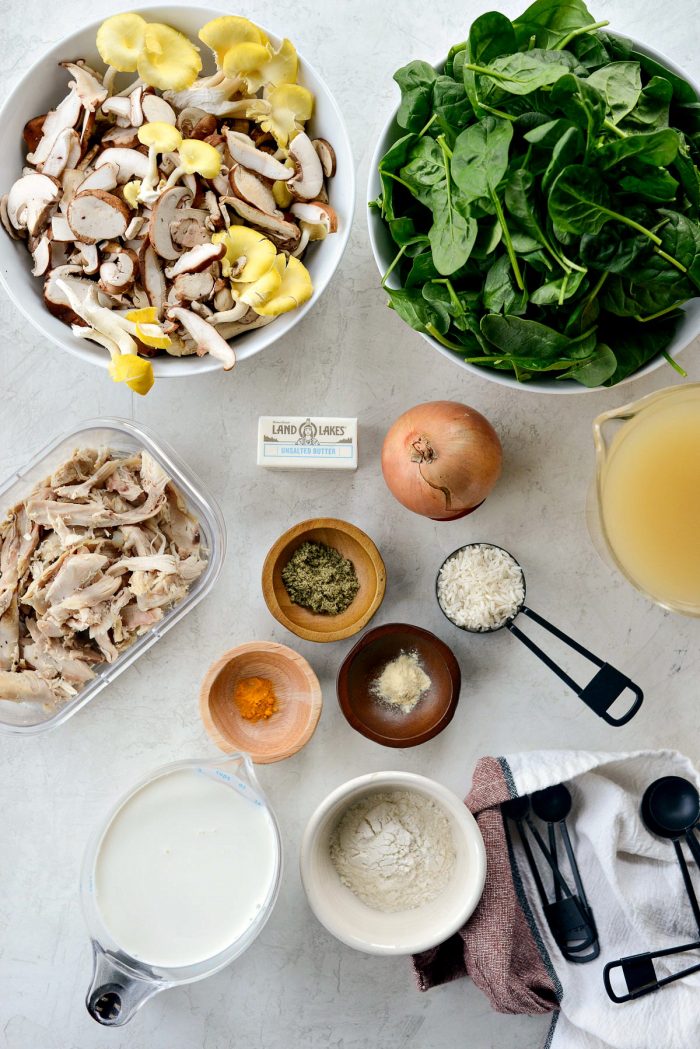 To Make This Chicken Forester Soup You Will Need:
low-sodium chicken broth
half & half
water
unsalted butter
yellow onion
mushrooms
rubbed sage
garlic powder
turmeric
unbleached all-purpose flour
long grain white rice
baby spinach
leftover shredded cooked chicken
freshly ground black pepper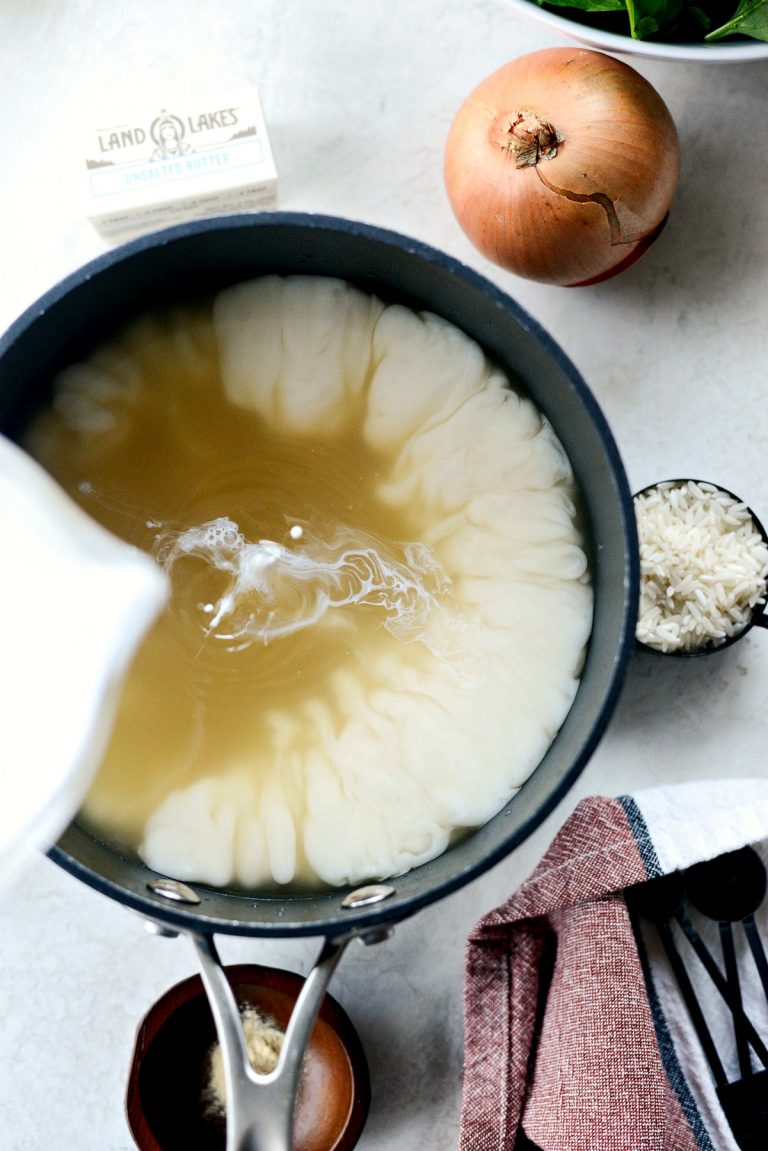 In a saucepan, pour in 4 cups low sodium chicken broth, 2 cups water and 2 cups half & half and heat on low to medium-low until warm.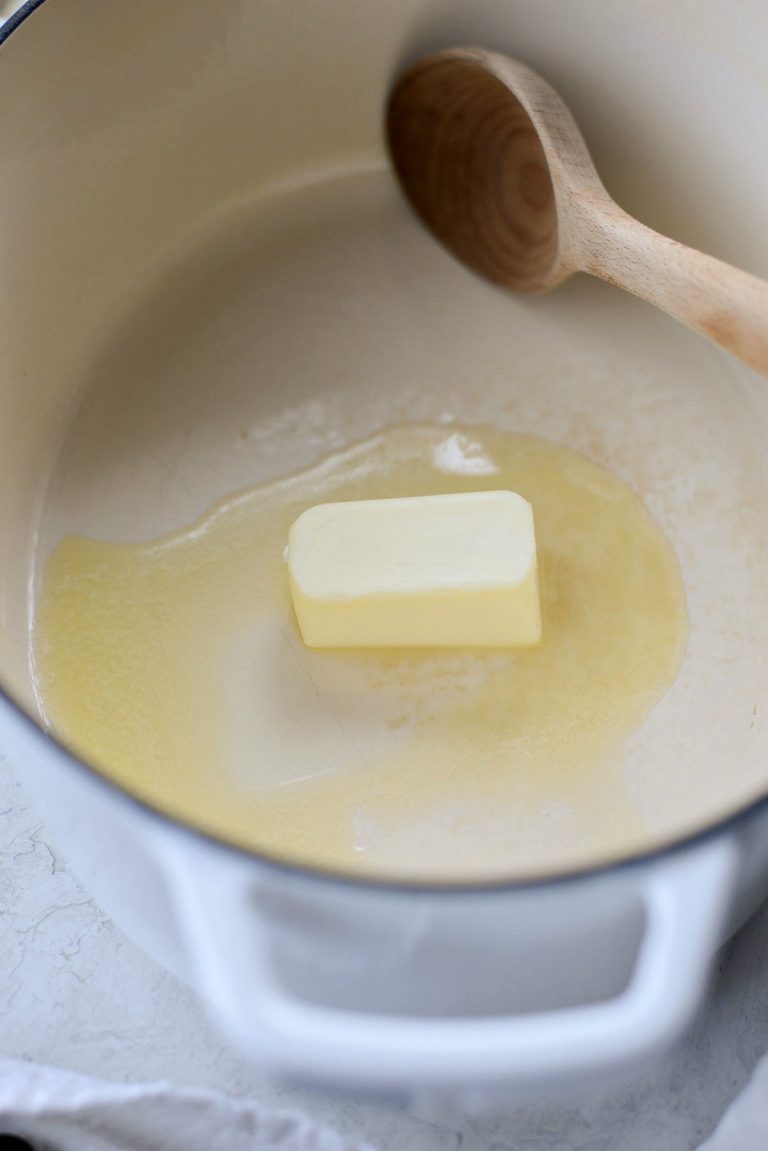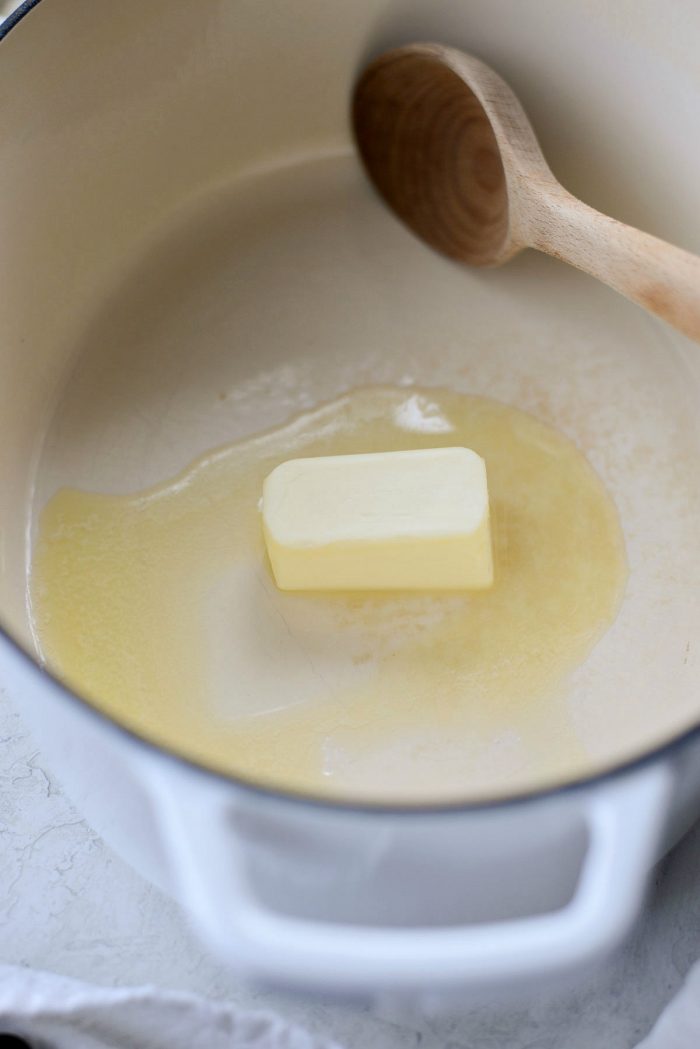 Meanwhile, melt butter in a dutch oven over medium heat.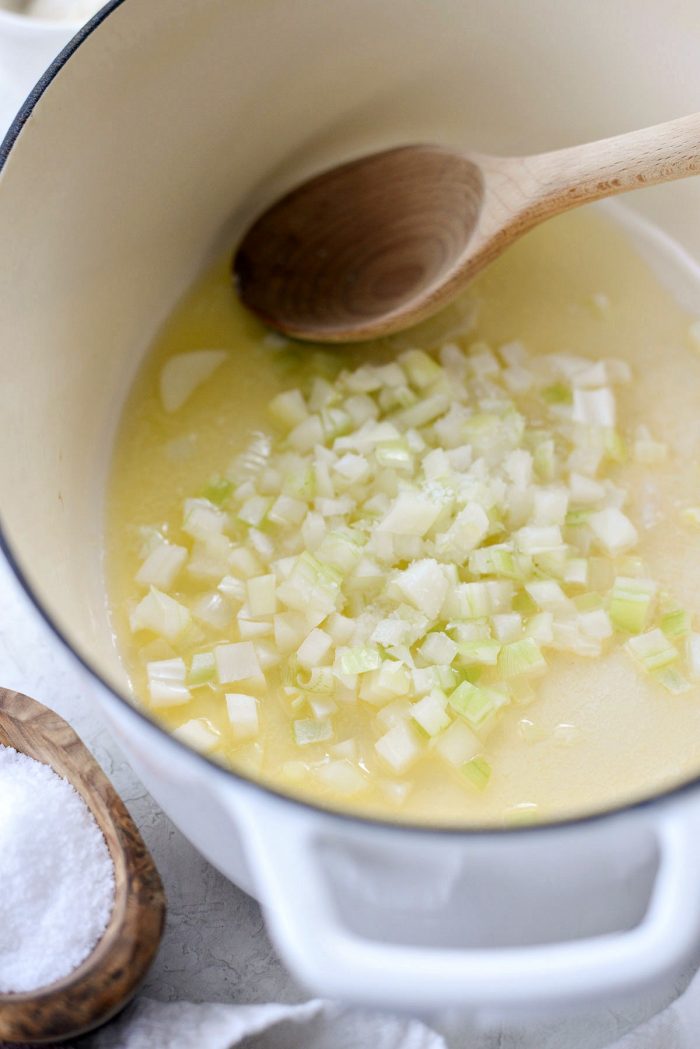 Add in 1/2 of a yellow onion that has been diced fine.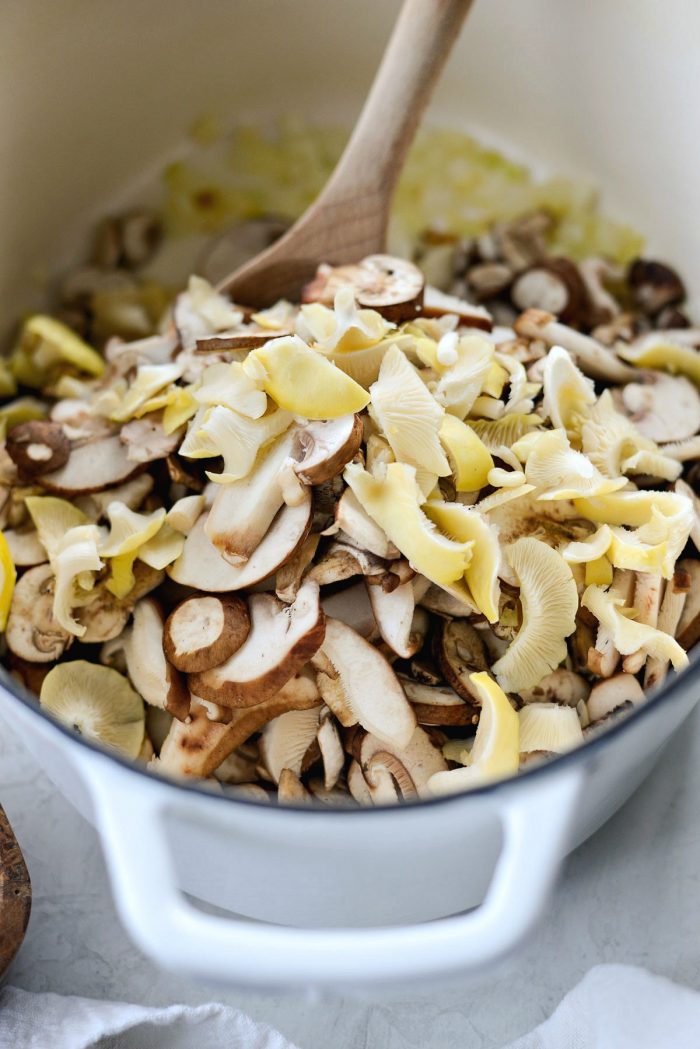 Add in 1 pound sliced mushrooms and toss in the butter. I'm using a blend of cremini (or baby Bella), shiitake and oyster mushrooms. However, you can totally use whatever you can find or prefer.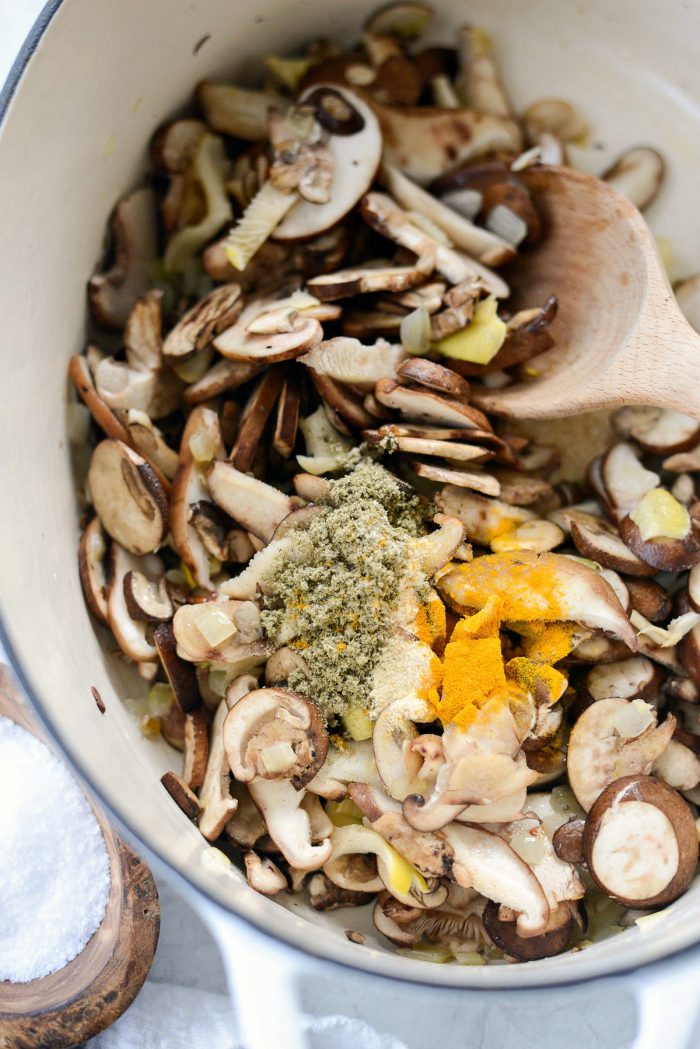 Toss the mushrooms in the butter before adding in 3/4 teaspoon rubbed sage, 1/4 teaspoon garlic powder, 1/8 teaspoon turmeric. Stir and cook for 1 minute.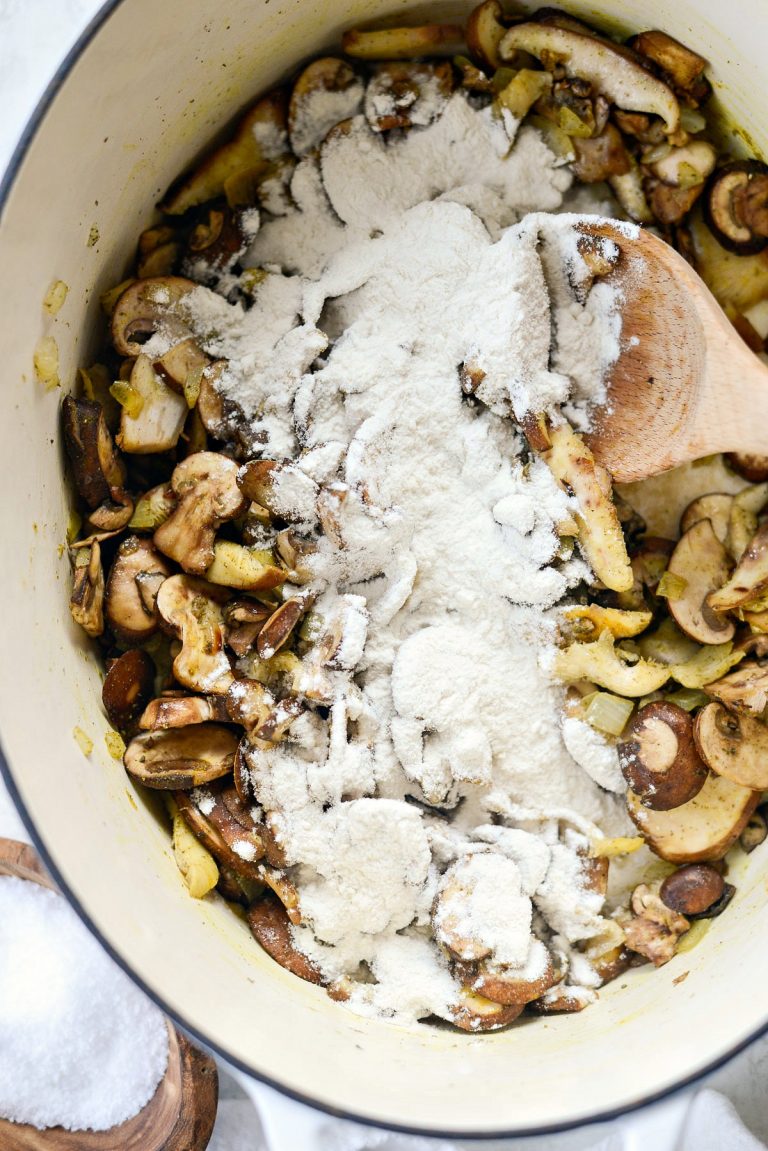 Next, sprinkle with 1/4 cup unbleached all-purpose flour.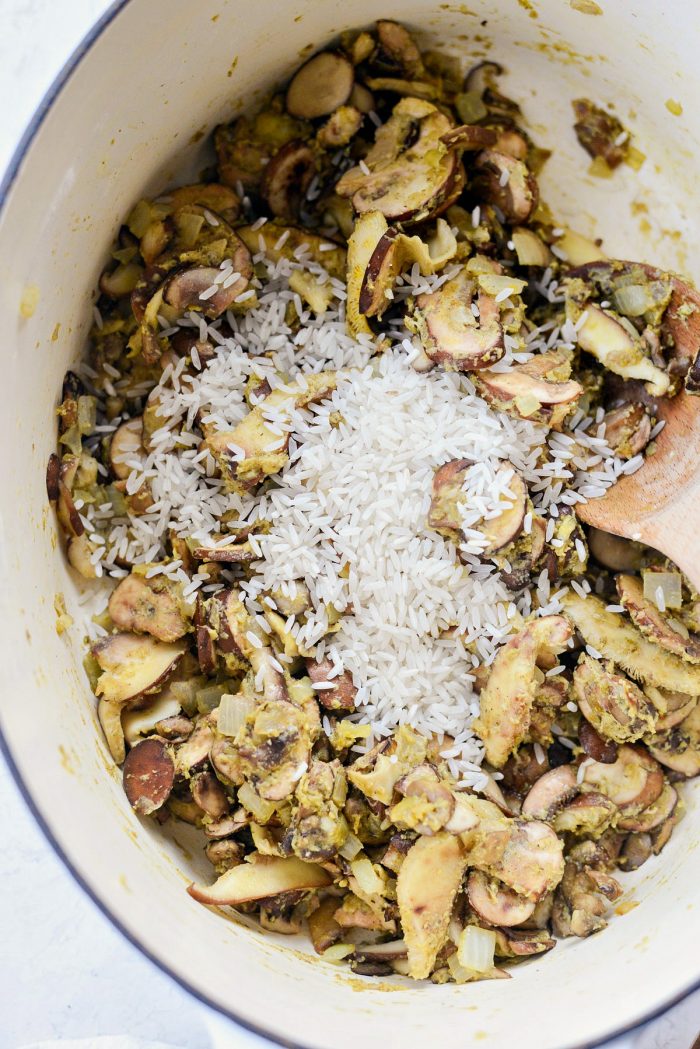 Stir and cook the flour for 2 to 3 minutes. Pour in 1/3 cup long grain wild rice.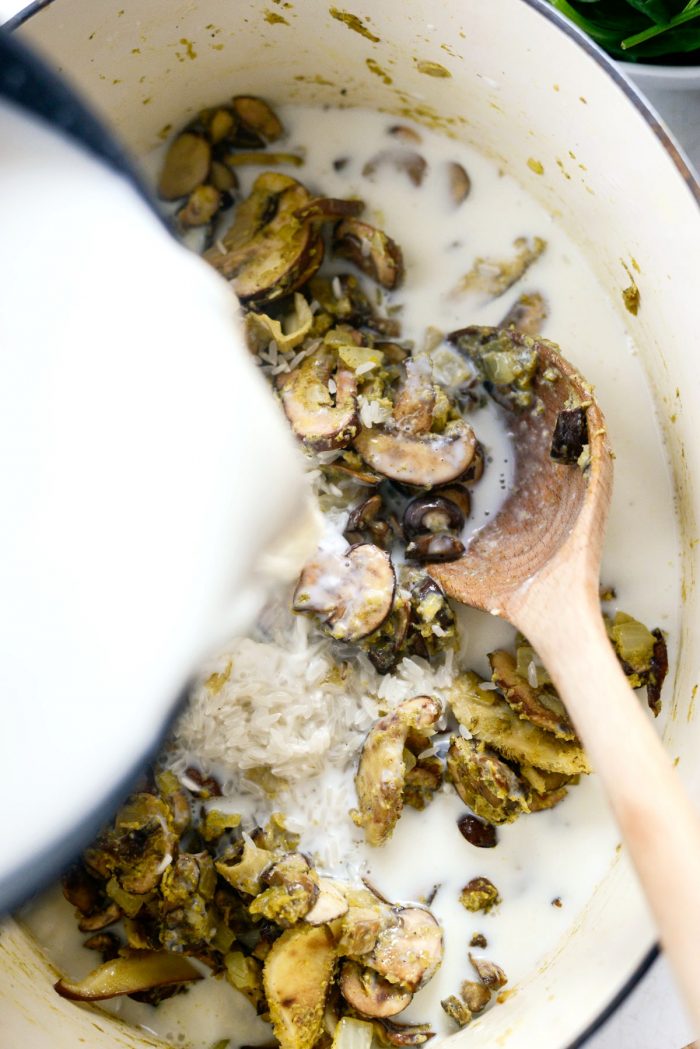 While stirring, pour in the warm broth and half & half into the dutch oven with the mushrooms.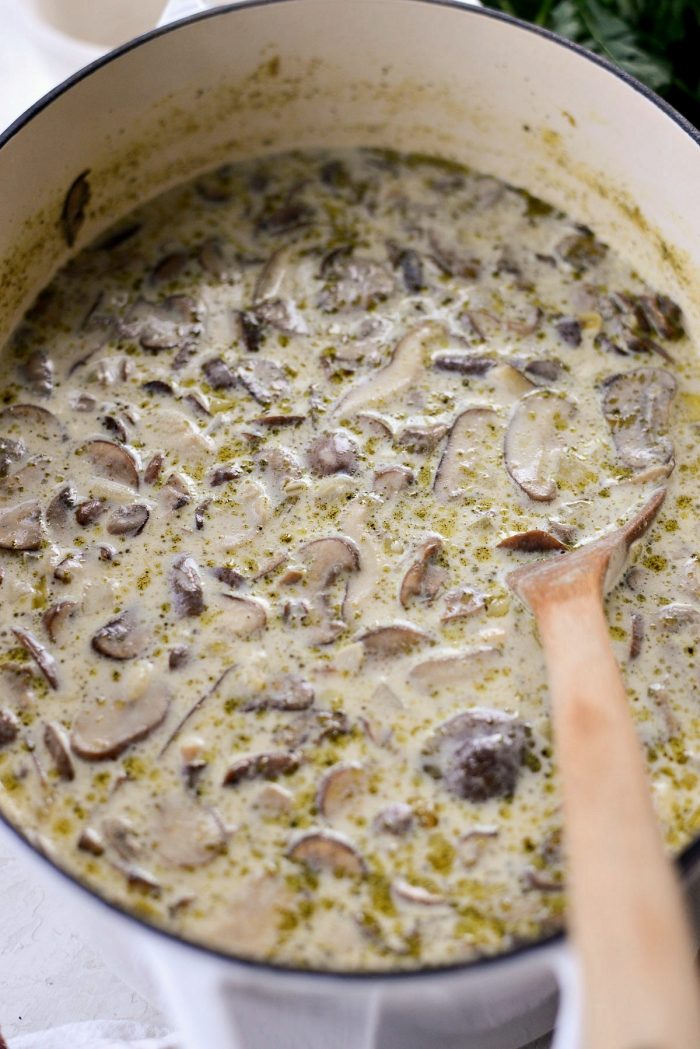 Bring to a simmer and cook until the rice has cooked and the soup has thickened. About 20 to 25 minutes.
Once thickened, add in 8 ounces baby spinach and 2 to 3 cups leftover cooked and shredded chicken.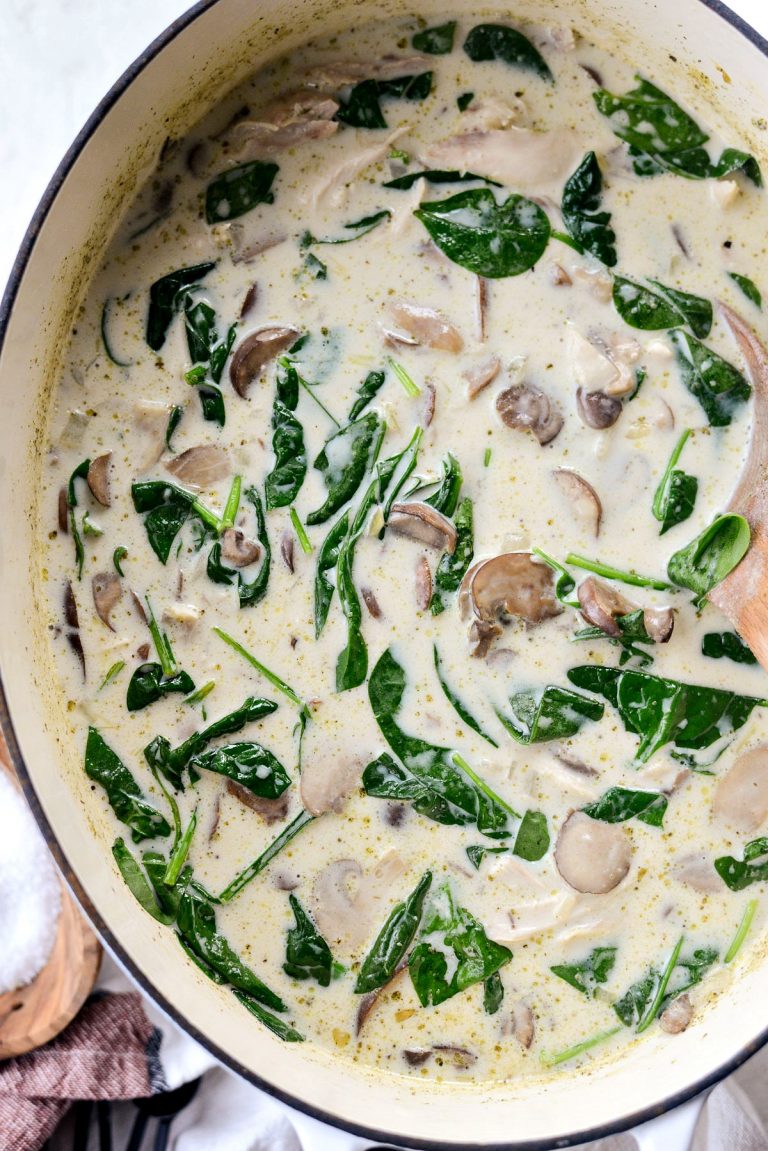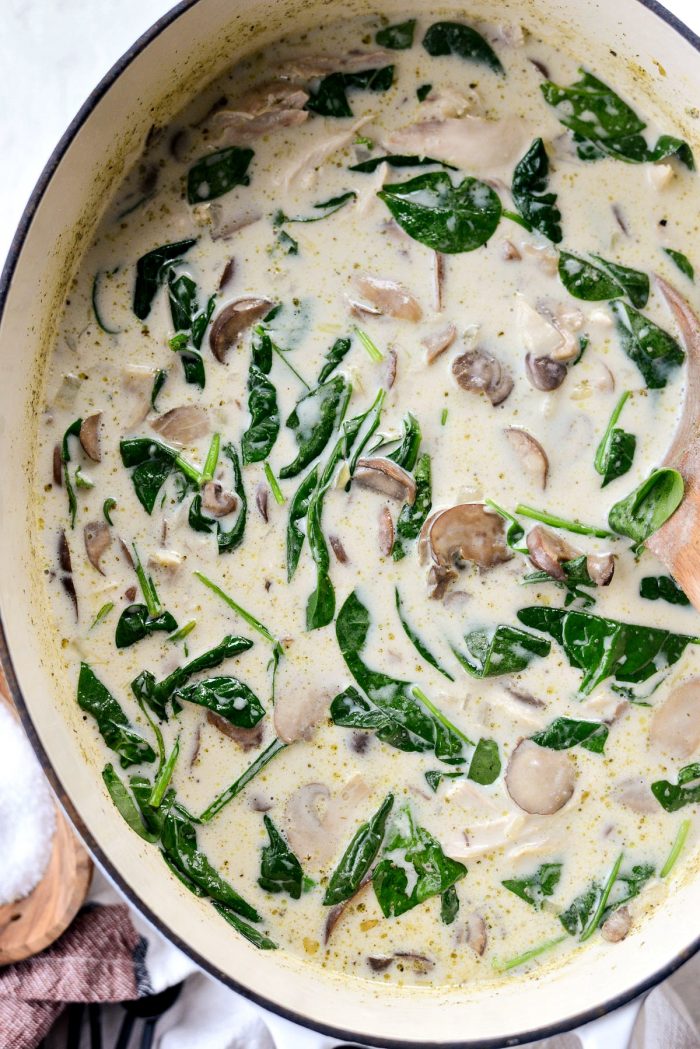 Stir and cook until the chicken is heated through and the spinach has wilted.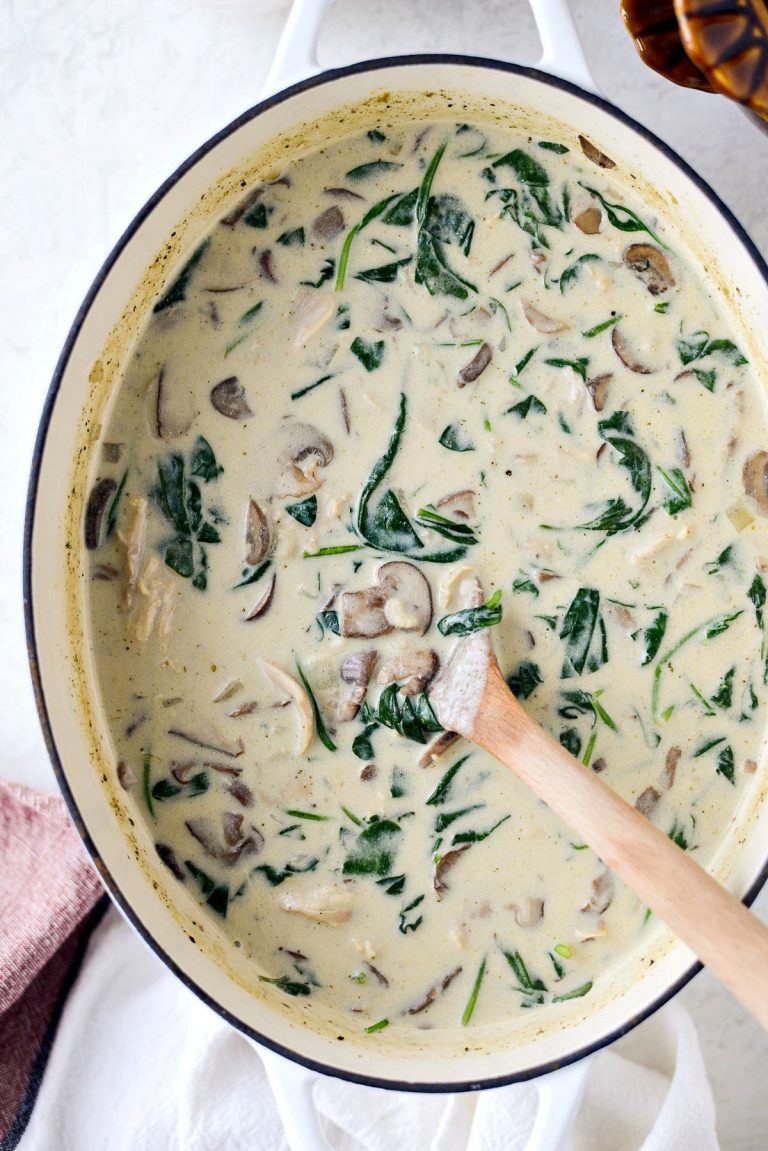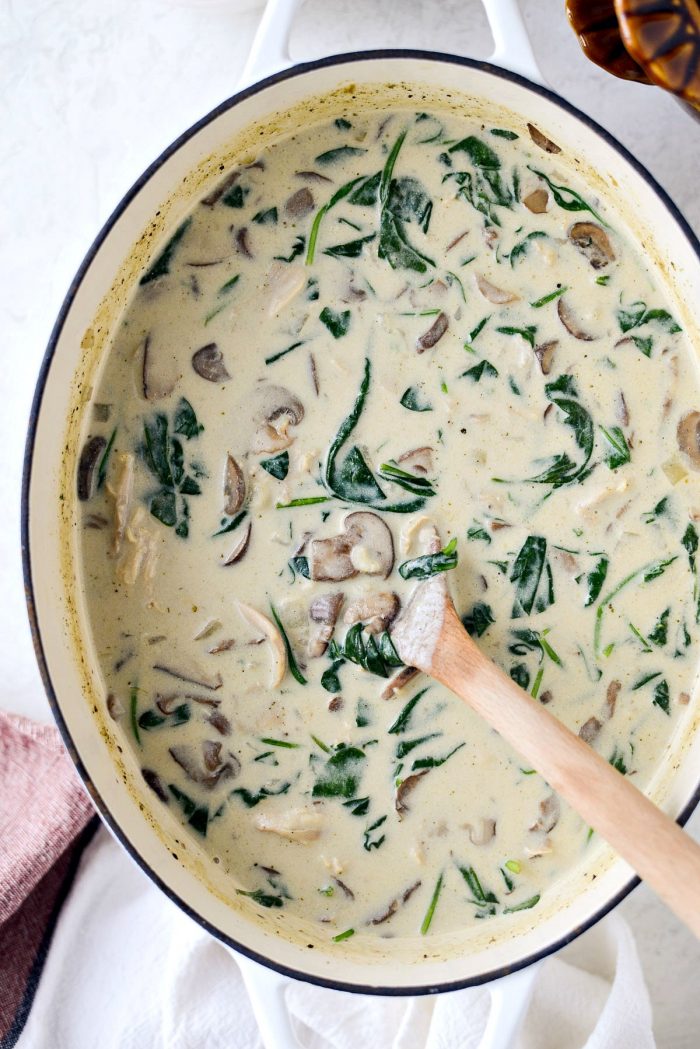 Taste and season with 2 to 2-1/2 teaspoons kosher salt (or to taste) and lots of freshly ground black pepper, also to taste.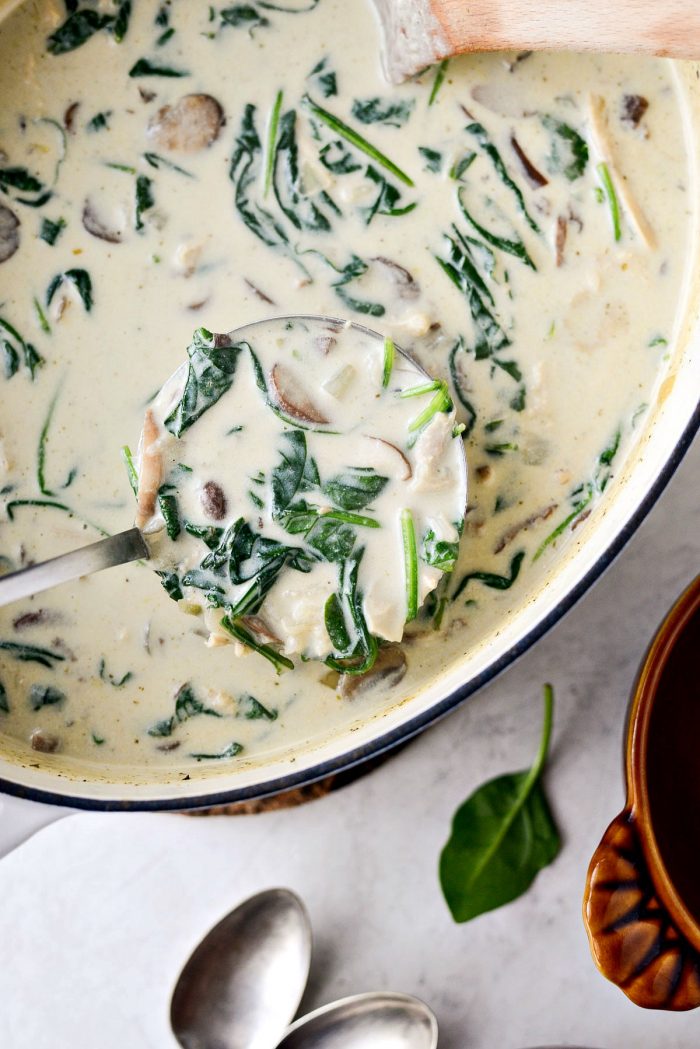 Ladle the hot soup into bowls.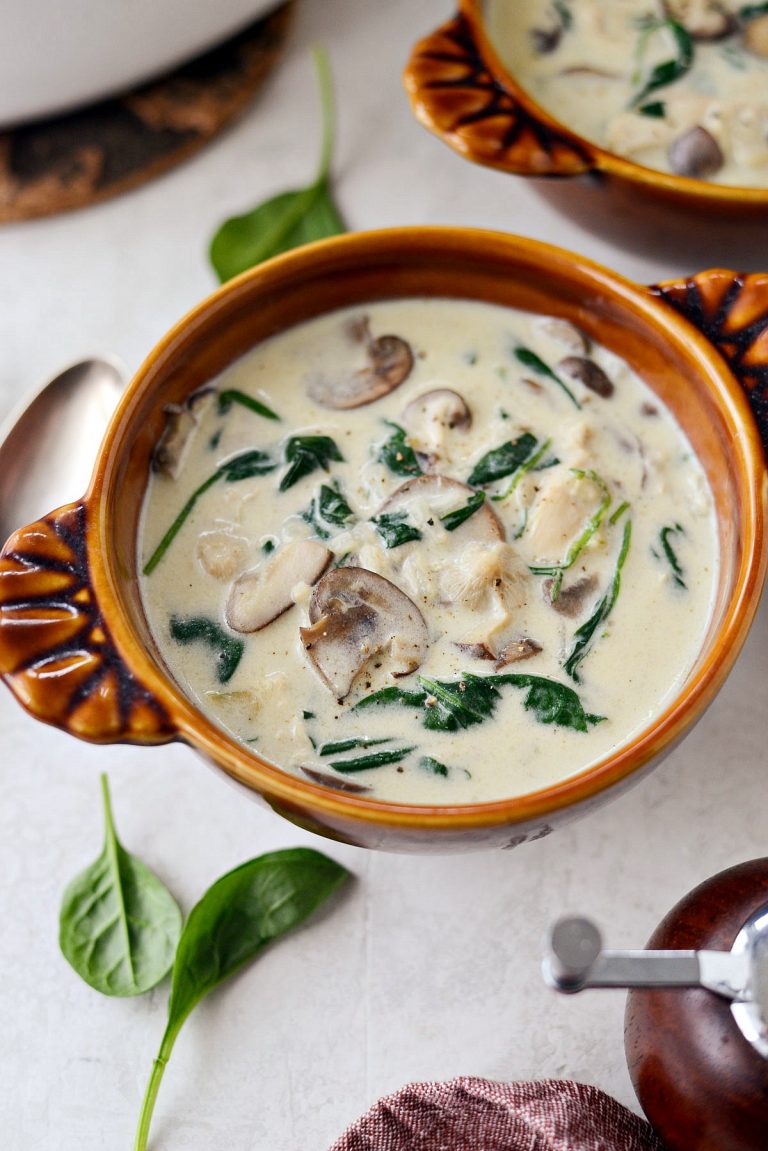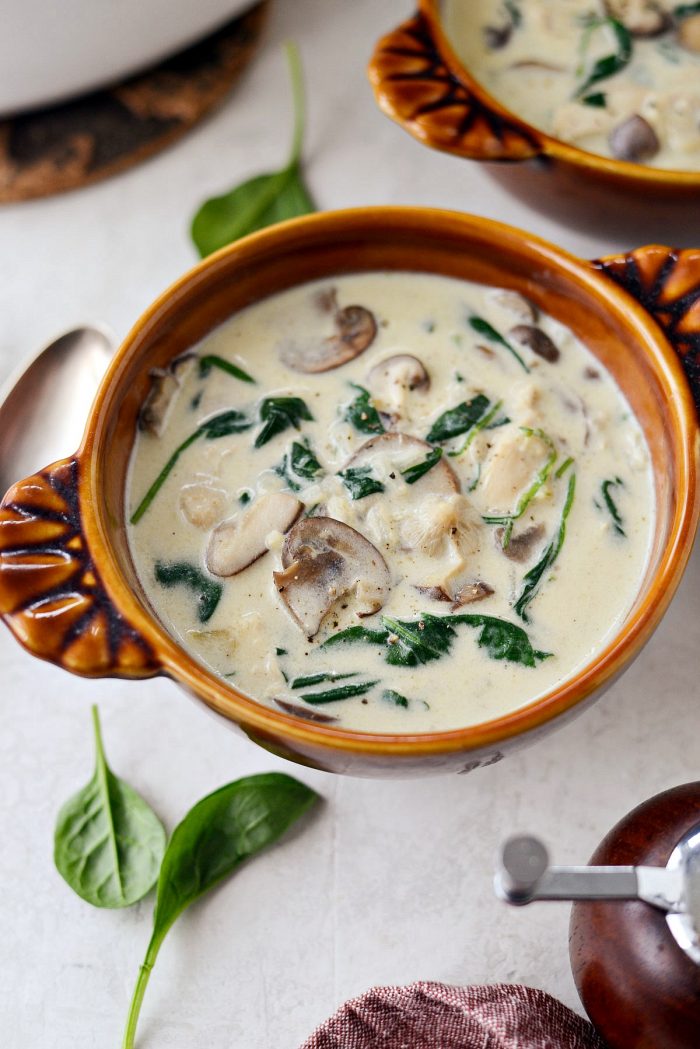 And serve with a loaf of crusty, whole grain bread.
This soup makes a lot and can easily be reheated, slowly on the stove top or in a microwave.
Enjoy! And if you give this Chicken Forester Soup recipe a try, let me know! Snap a photo and tag me on twitter or instagram!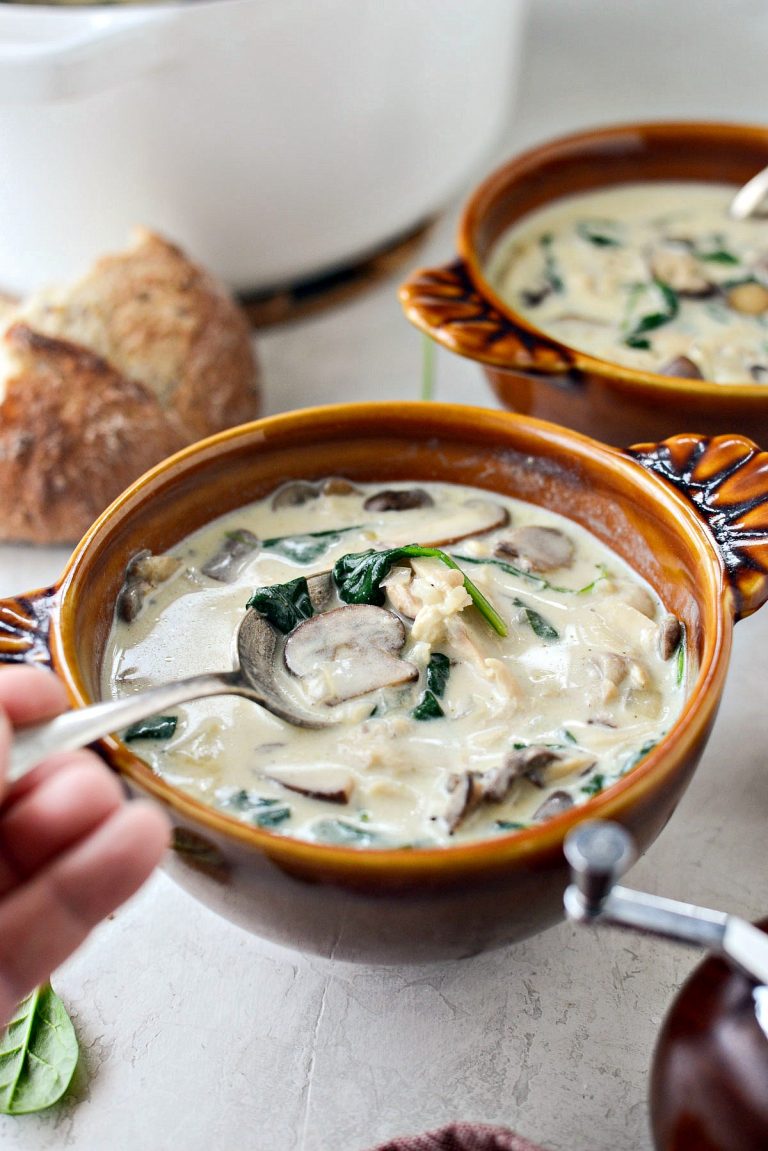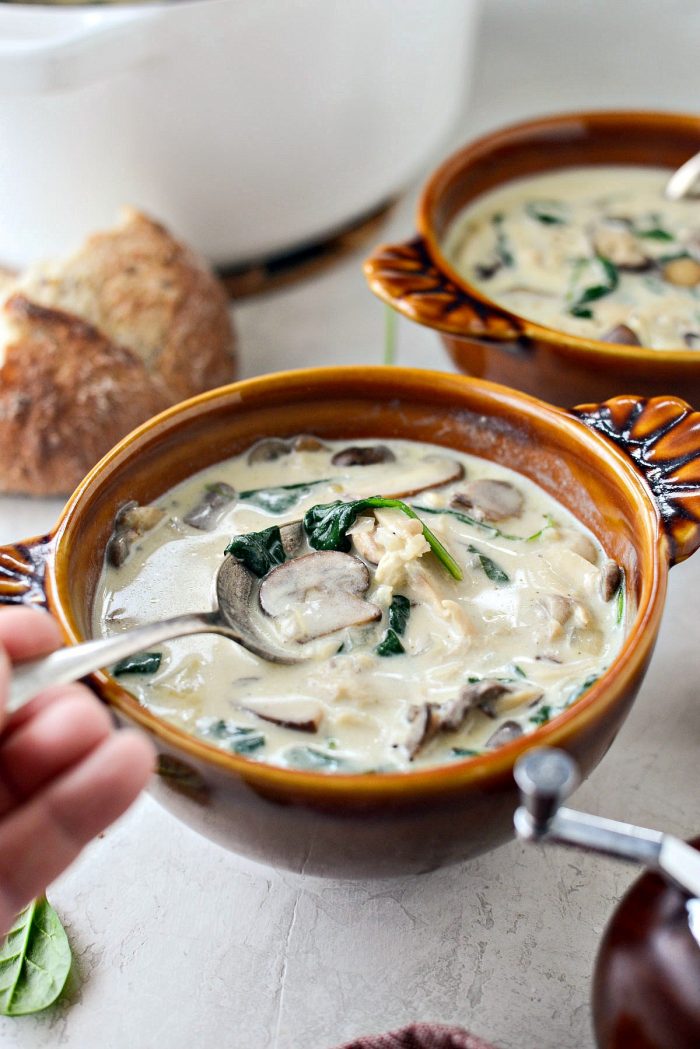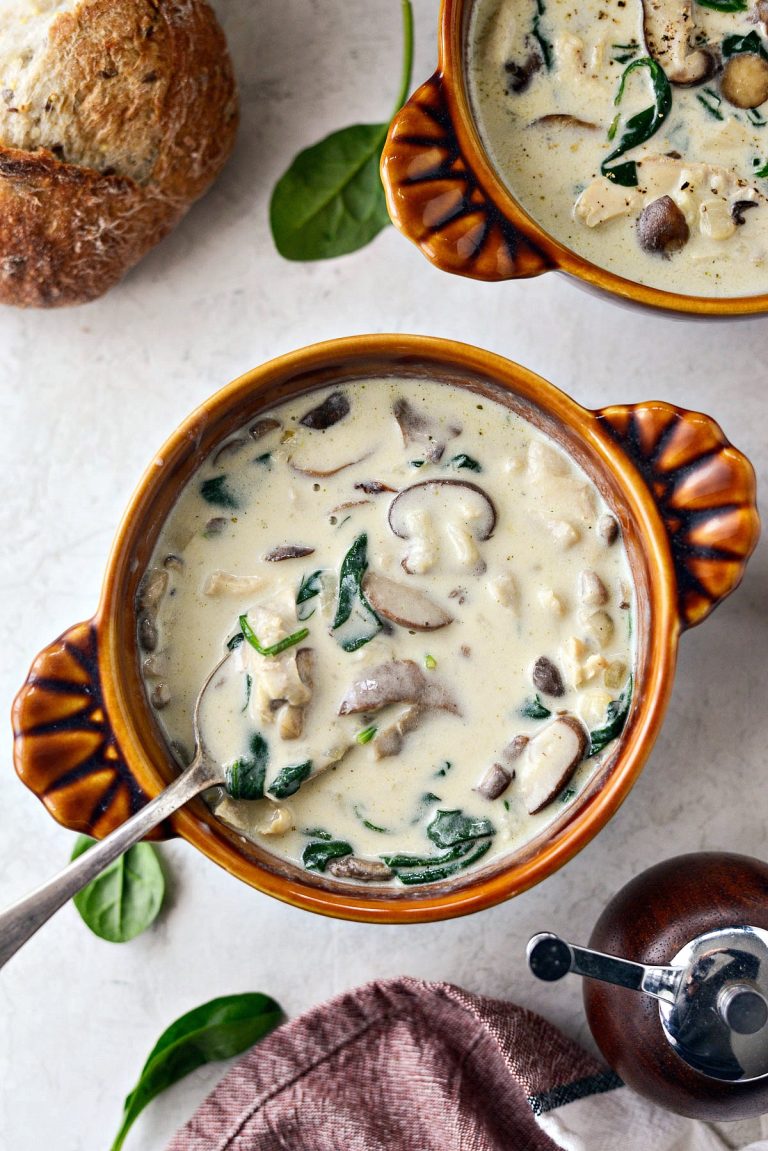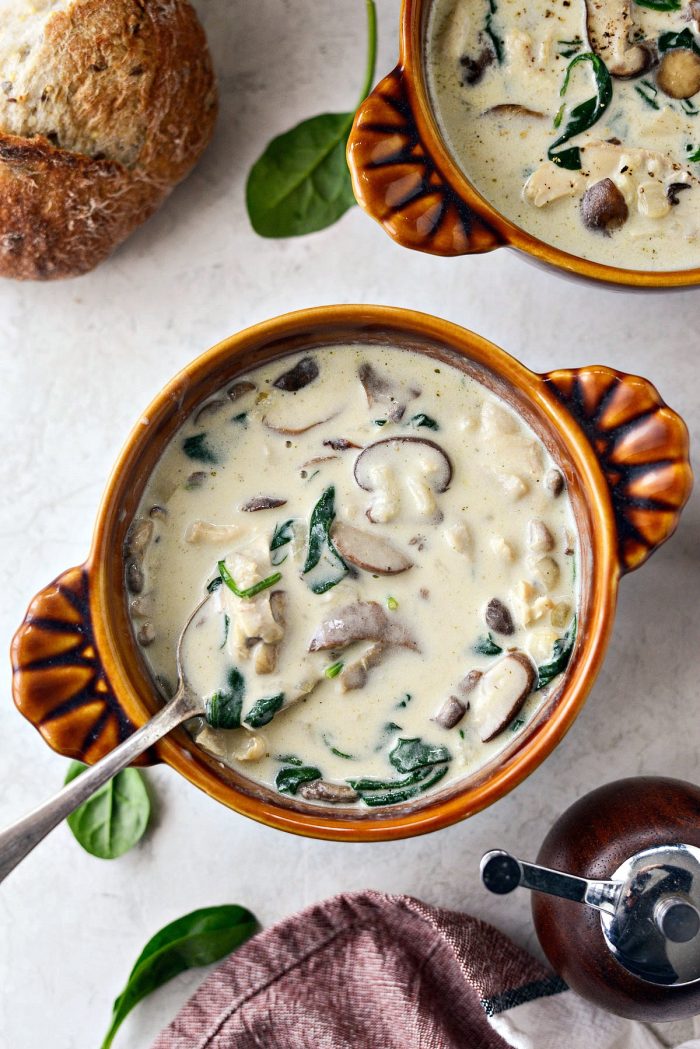 This post may contain affiliate links.
Buy the Cookbook: Simply Scratch : 120 Wholesome Homemade Recipes Made Easy Now available on Amazon »
THANK YOU in advance for your support!