Sugared Pumpkin Spice Muffins go great with your morning for afternoon cup of coffee or tea. A simple pumpkin spice muffin is dunked in melted butter and rolled in a pumpkin spice sugar. This recipe yields 12 muffins in under 45 minutes.
It has been the perfect weather for baking – sorry friends in Texas and other still warm states! It rained all day yesterday and while it's a total pain when you have a puppy who needs to go out every hour, it makes for the coziest day for baking.
If you've been following these past 10 years, you might remember these muffins. I love them because they're easy to make but also they're dipped in butter and cinnamon sugar. I mean hello?!
Inspired by that recipe, I created a pumpkin version. Pumpkin puree, homemade pumpkin spice… the whole thing tastes like a doughnut. SO good.
To Make These Sugared Pumpkin Spice Muffins You Will Need:
unbleached all-purpose flour
sugar
baking powder
pumpkin spice
kosher salt
pumpkin puree
whole milk
egg
vanilla
melted butter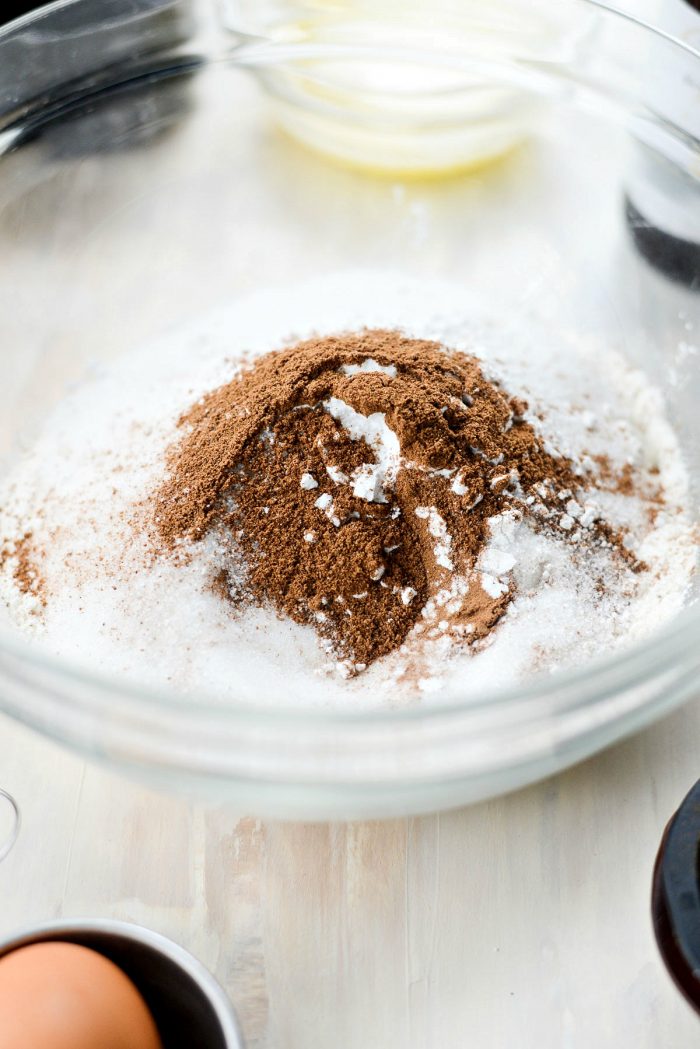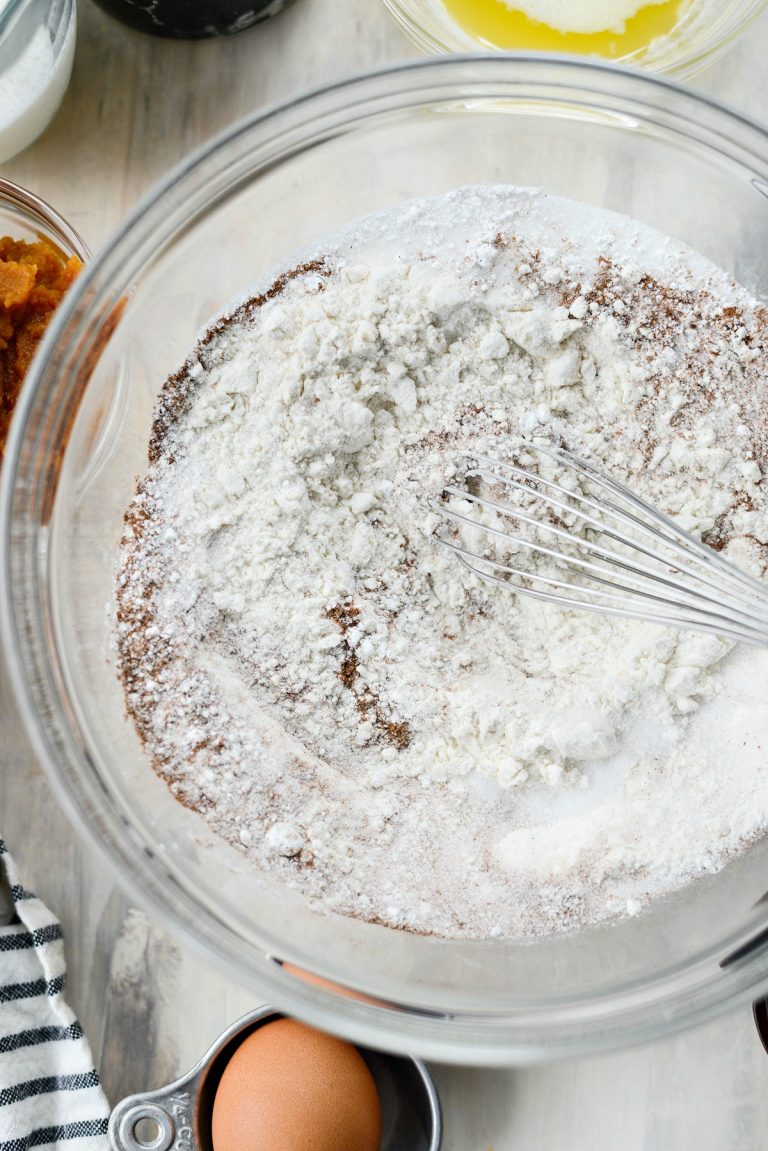 In a mixing bowl, measure and add 1-1/2 cup flour, 1/2 cup sugar, 1-1/2 teaspoons baking powder, 1 teaspoon pumpkin spice and 1/4 teaspoon kosher salt.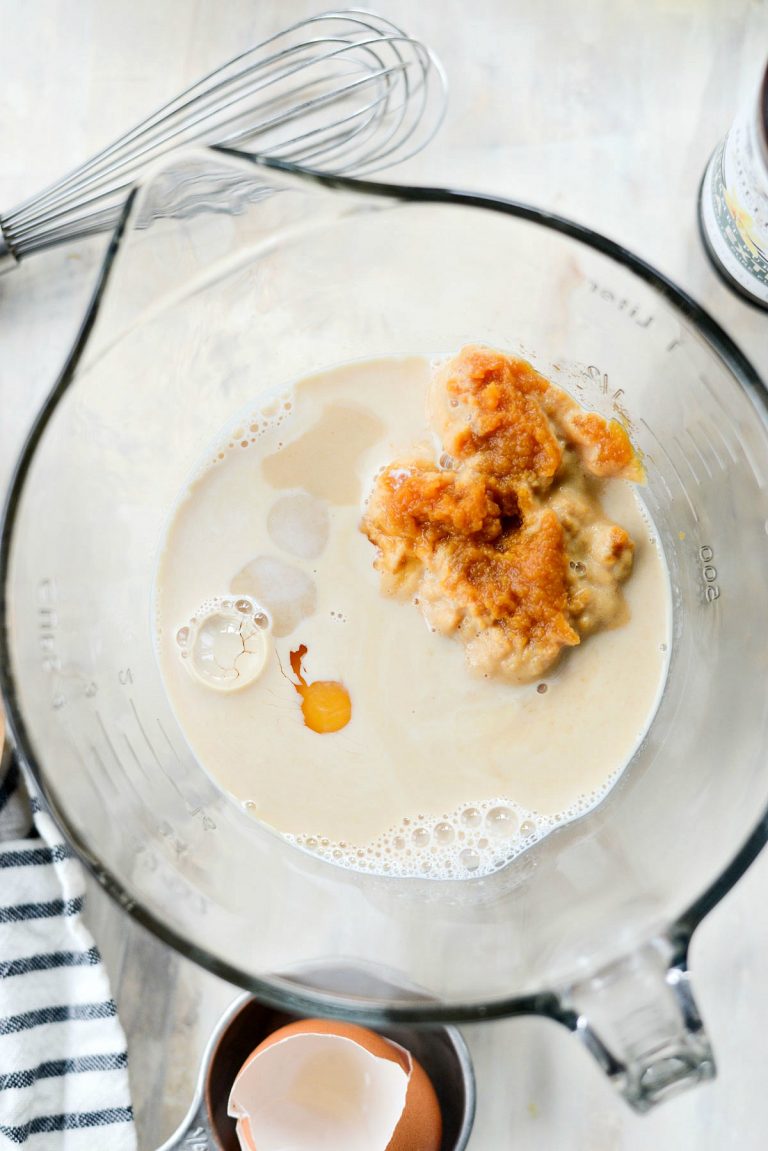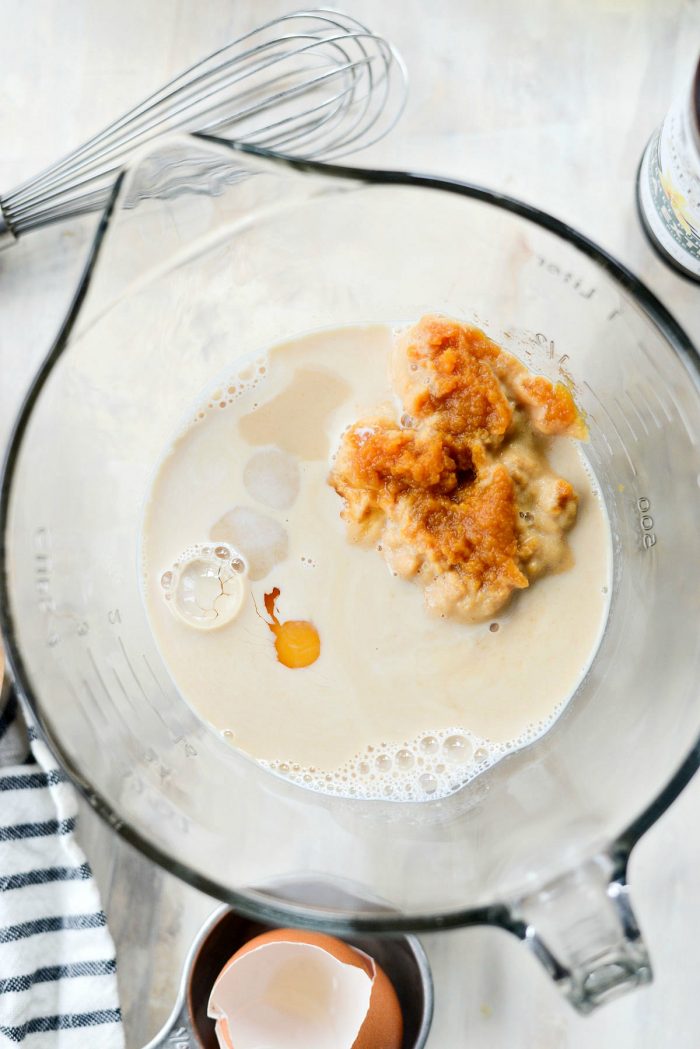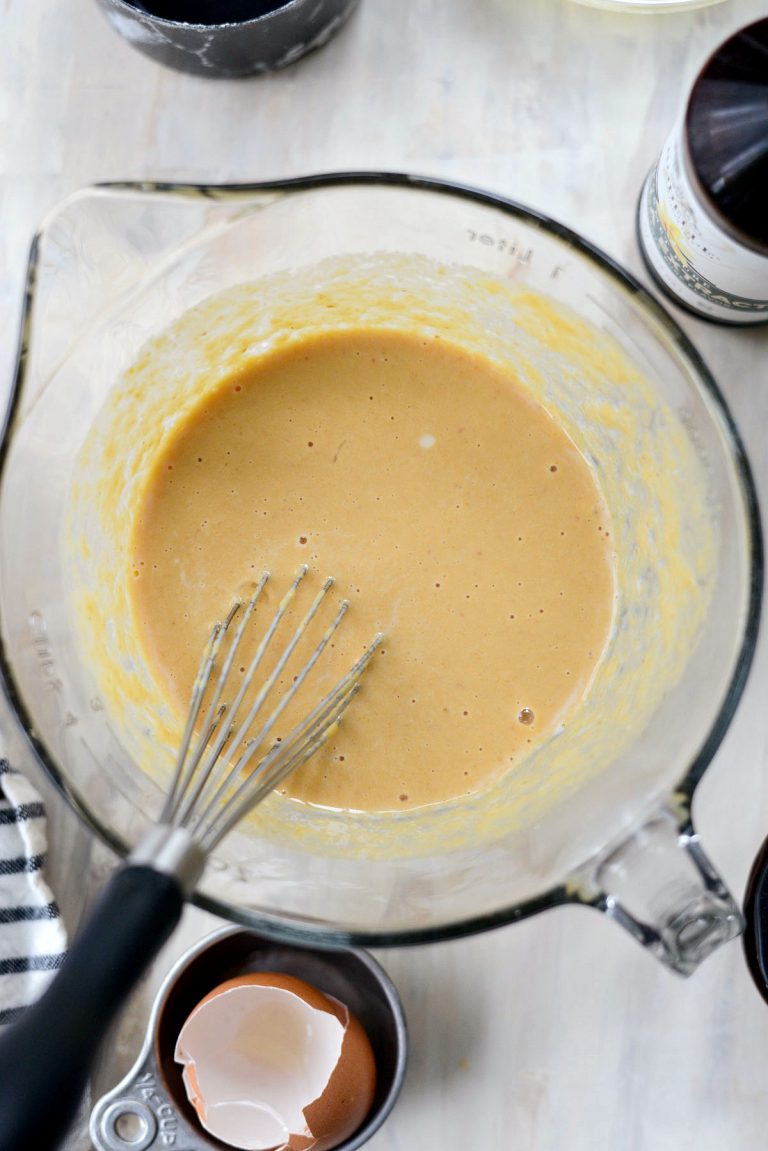 In a separate bowl, add 1/2 cup pumpkin puree, 1/2 cup whole milk, 1 egg and 1 teaspoon vanilla extract.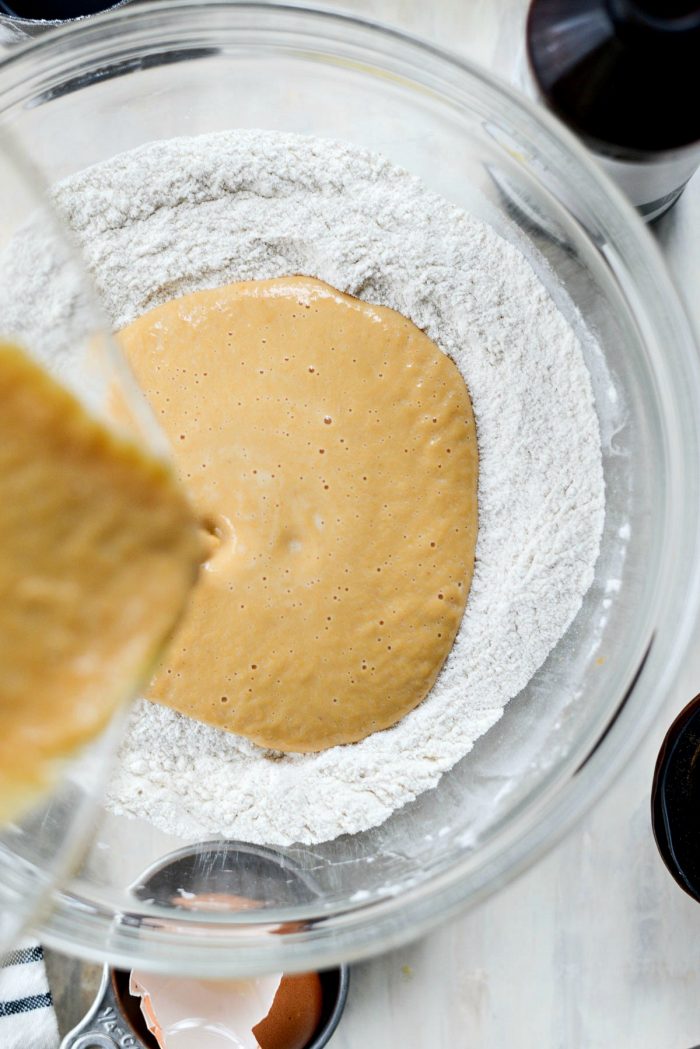 Add the wet into the dry and stir until just combined.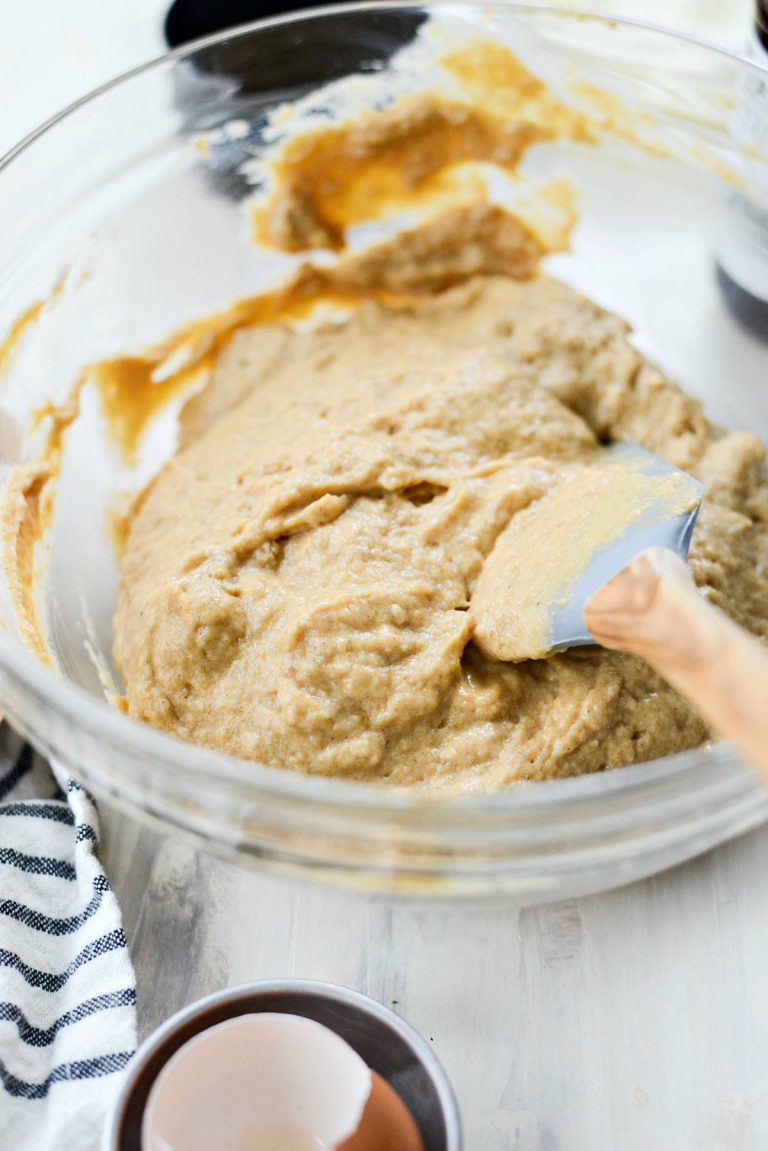 Do not over mix.
Divide the batter among a standard muffin pan.
Tap firmly on the counter to settle the batter into each cup. I would've done this but I was afraid I would wake up Finn so I skipped this step. It's not crucial, so if you don't or forget, it's totally fine.
Bake on the middle rack of your preheated 350° and bake for 15 minutes, rotating the pan halfway through, or until a tester comes out clean or with just a few crumbs attached.
While the muffins bake, whisk together 1/2 cup granulated sugar with 1 tablespoon pumpkin spice.
Once the sugared pumpkin spice muffins are baked, allow for them to cool until safe to handle.
Working with one at a time, dip in the butter and let any excess drip off back into the bowl. Then roll it in the pumpkin spice sugar and repeat.
Now if you'll excuse me, I have 11 more to eat.
Enjoy! And if you give this Sugared Pumpkin Spice Muffins recipe a try, let me know! Snap a photo and tag me on twitter or instagram!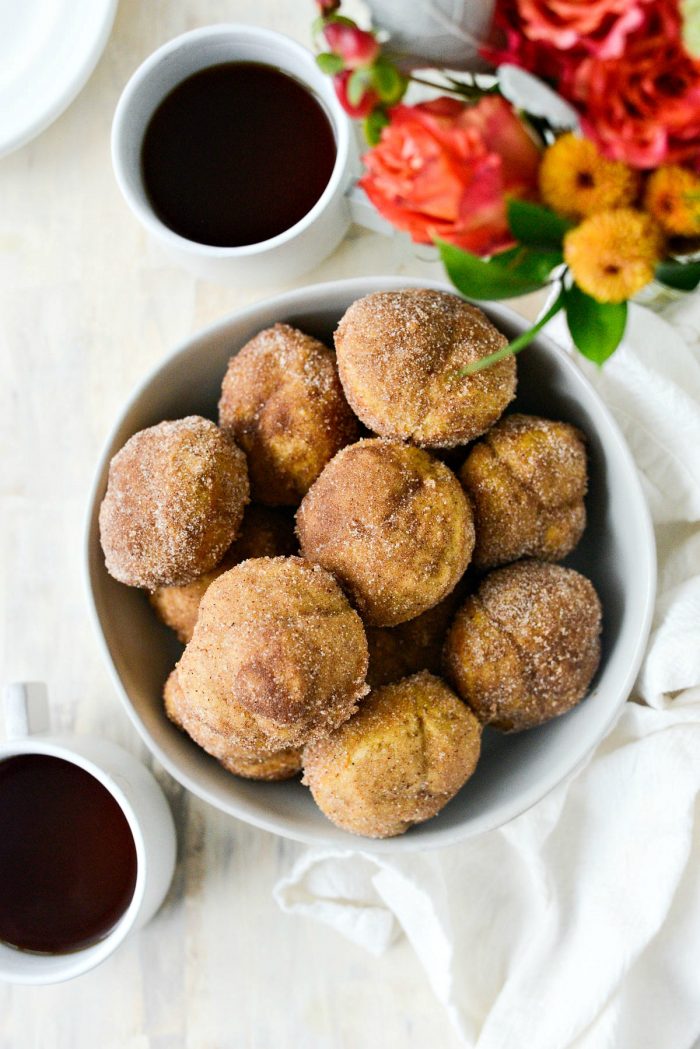 This post may contain affiliate links.
Buy the Cookbook: Simply Scratch : 120 Wholesome Homemade Recipes Made Easy Now available on Amazon »
THANK YOU in advance for your support!