These cinnamon sugar muffins are delicious. Freshly baked muffins, dipped in melted butter and then rolled in a mixture of cinnamon and sugar!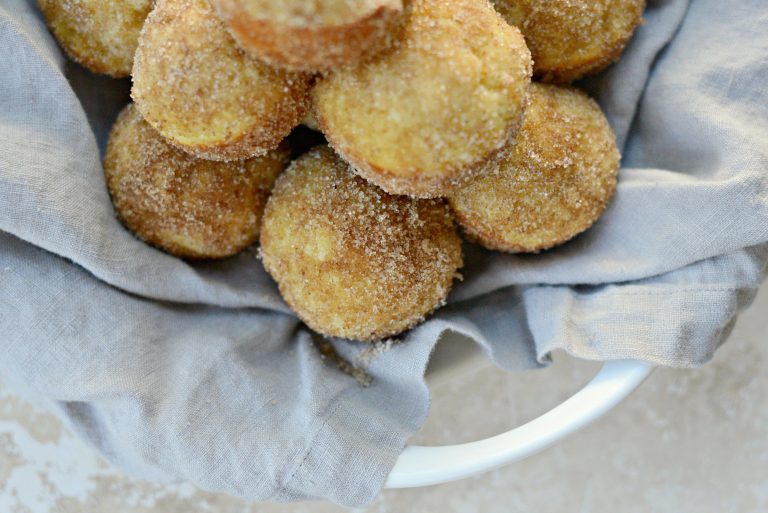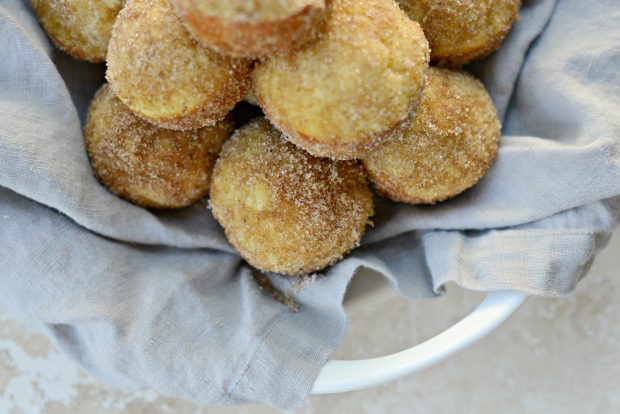 These cinnamon sugar muffins are dangerous.
Not like "choking hazard" dangerous (well maybe) but more like before-you-know-it-you've-inhaled-three and you're covered in cinnamon sugar evidence. THAT kind of dangerous.
If you're like my husband and can eat seven and not feel your thighs grow well, I am jealous! Who am I kidding, just thinking of these muffins are making me reach for my well loved stretchy pants.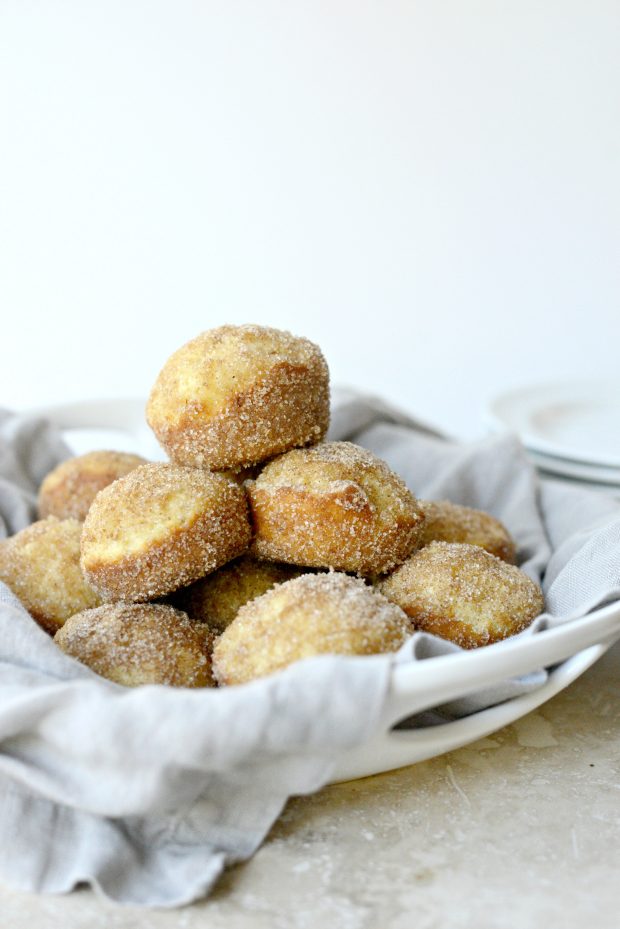 These muffins are a family favorite. Not just because they're coated in cinnamon sugar but because they taste like cider mill donuts.
They are so easy to whip up, and don't require a mixer of any kind to get the job done.
Easy peasy delicious.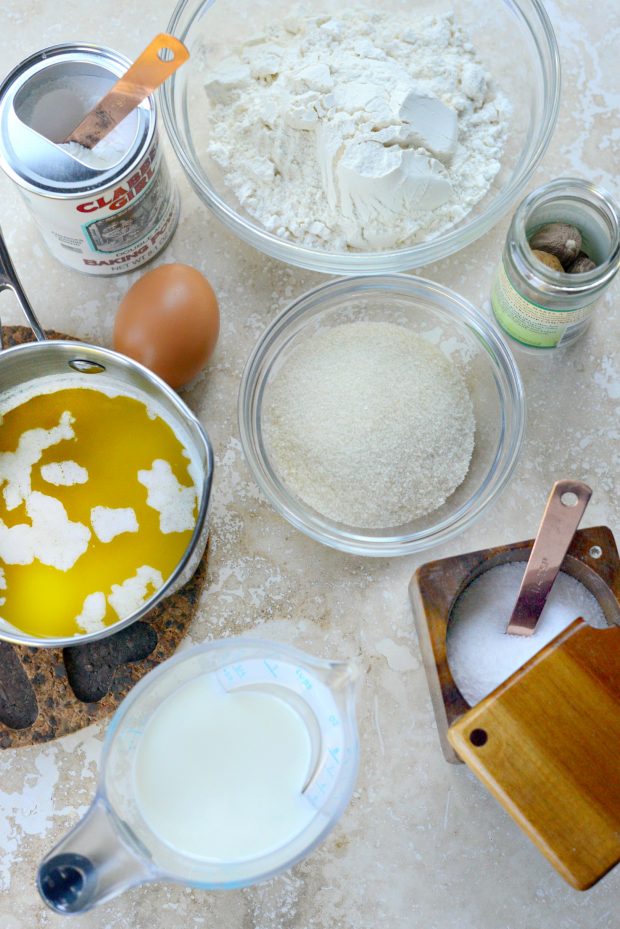 To Make These Cinnamon Sugar Muffins You Will Need:
flour
sugar
baking powder
milk
butter
egg
salt
nutmeg
For the topping you will need:
Butter and flour a standard muffin pan and preheat your oven to 350°.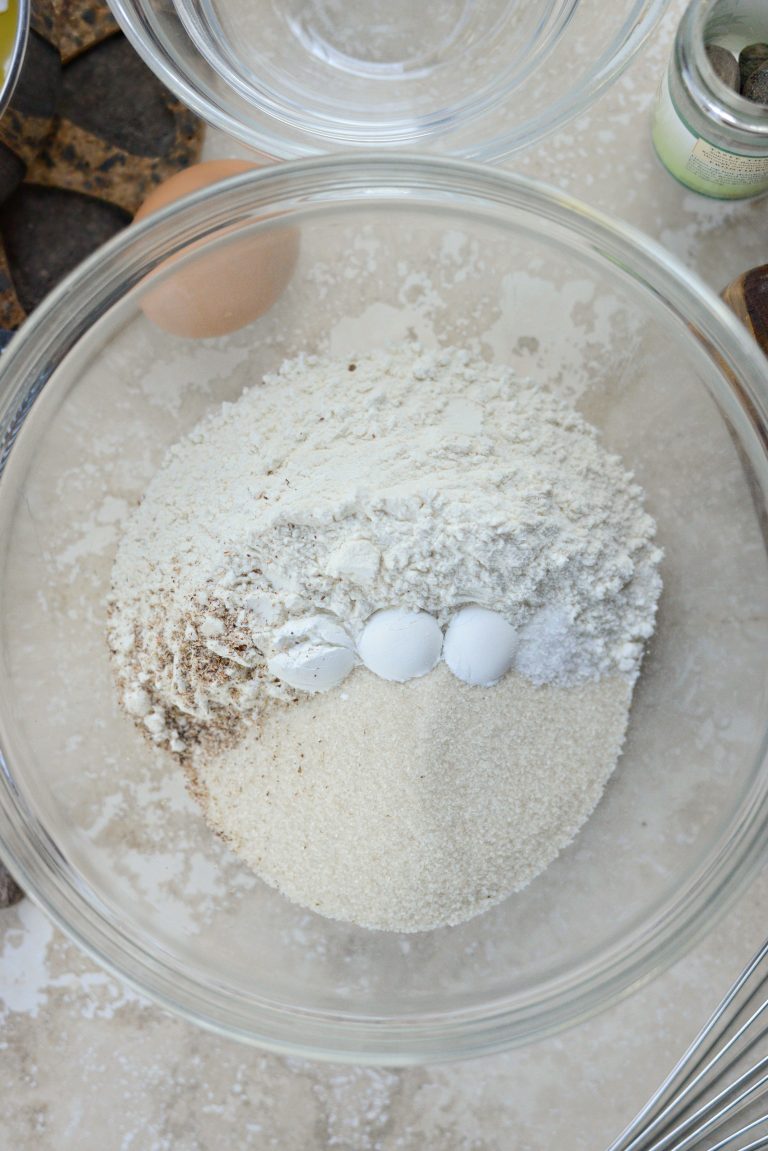 In a large bowl, whisk together 1-1/2 cups flour, 1/2 cup sugar, 1-1/2 teaspoons baking powder, 1/8 teaspoon kosher salt and 1/4 teaspoon nutmeg. Then set aside for a moment.
Combine the egg and milk and beat with fork. Pour the milk in with the cooled but still melted butter and stir to combine.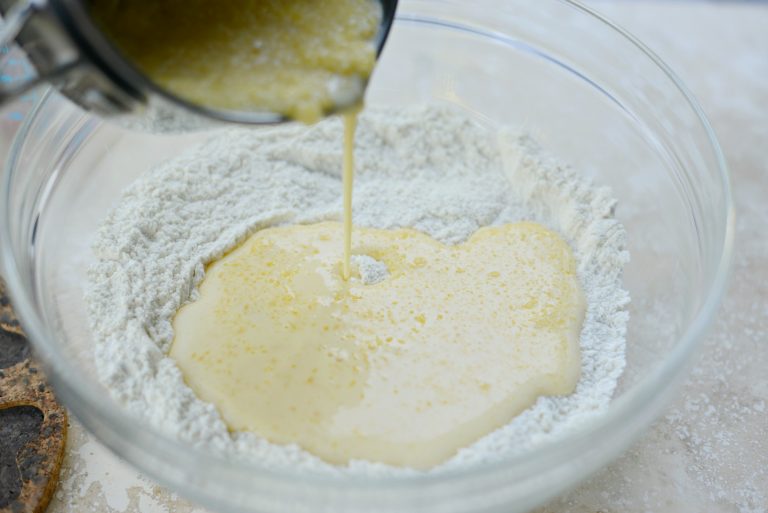 Pour in the wet ingredients into the bowl with the dry ingredients…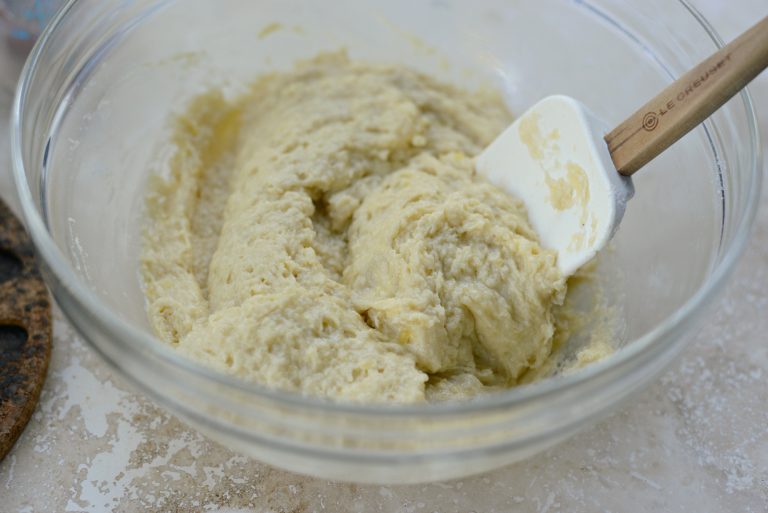 … and mix until just combined.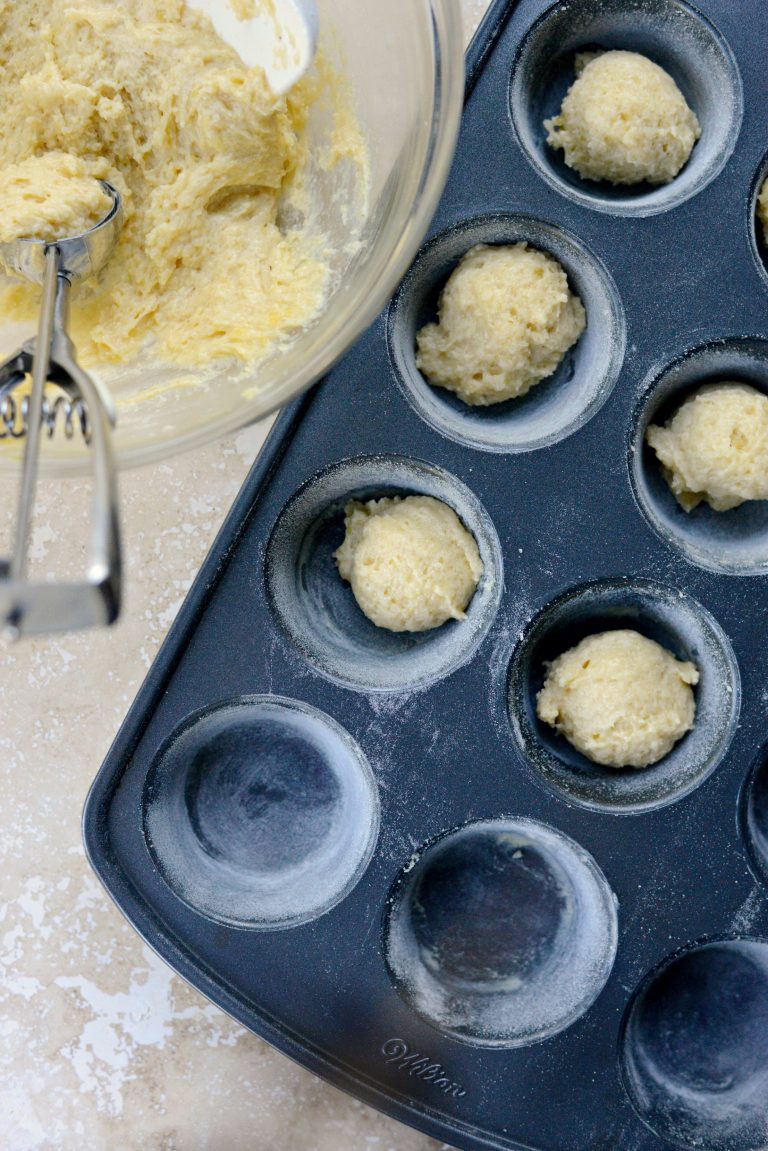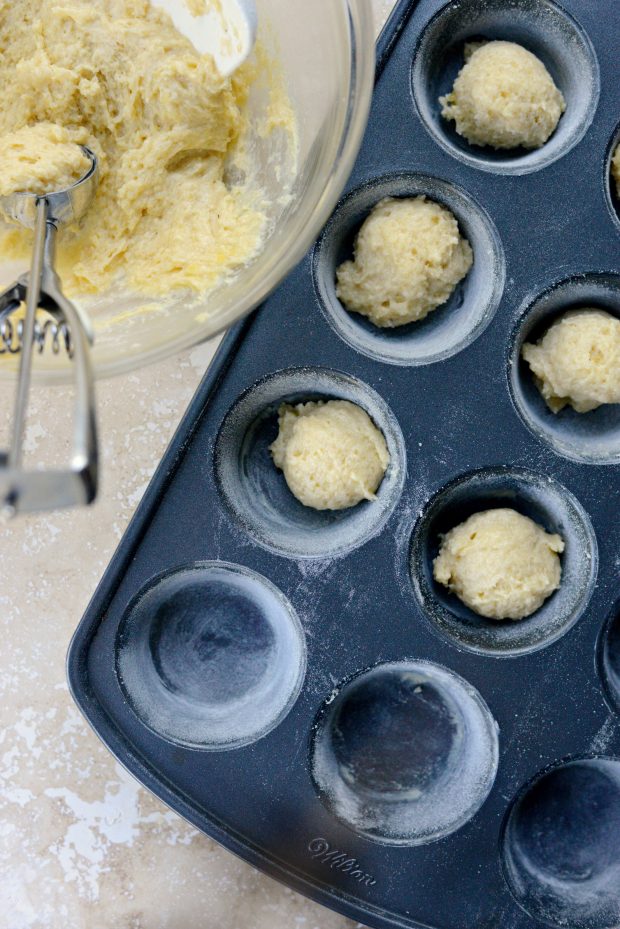 I buttered and floured a muffin tin. Then I spooned in a generous tablespoon of batter into each muffin tin… you want to divvy it out over 12 muffins. Then I may or may not have licked the spatula, bowl, and maybe the spoons too…
Place these babies on the middle rack in your preheated oven for about 20 minutes… depending on your oven. These should have just a touch of a brown on the tops, and soft bottoms (LoL!).
After they cool a little, turn them out onto a cooling rack until cool enough to handle.
All right, now bathe the muffin in the butter… oh yeah…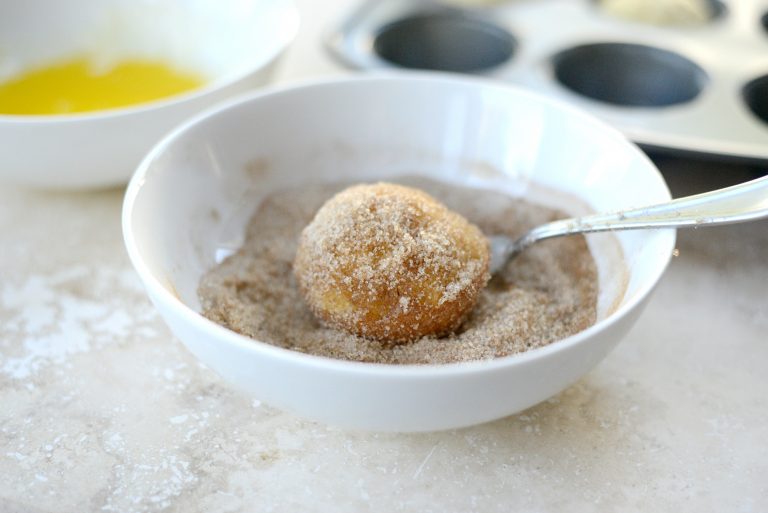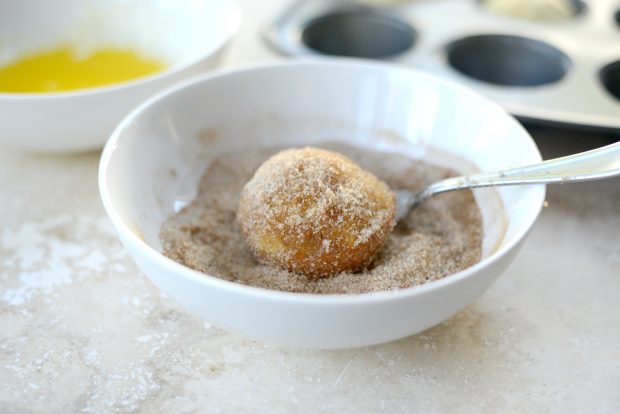 Then roll it around in the cinnamon and sugar… and repeat… heck yes!
Until they look like this!!
Here's a little lesson on how to polish off a cinnamon morning muffin in 2.2 seconds: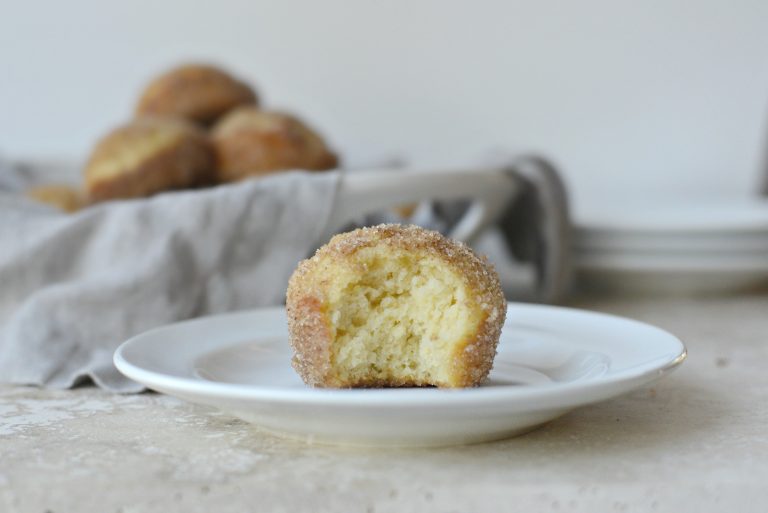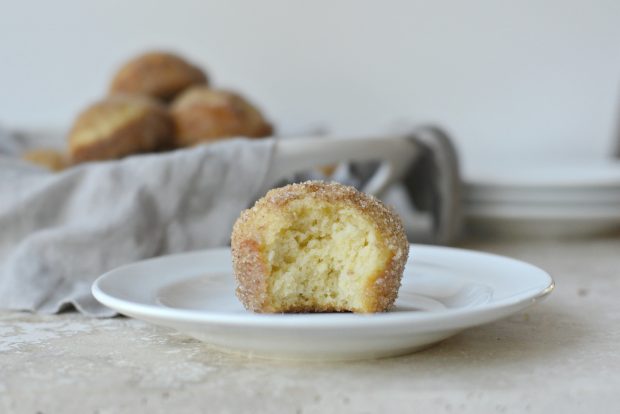 …and there you have it.
I could totally lick that cinnamon-sugar-goodness off her face.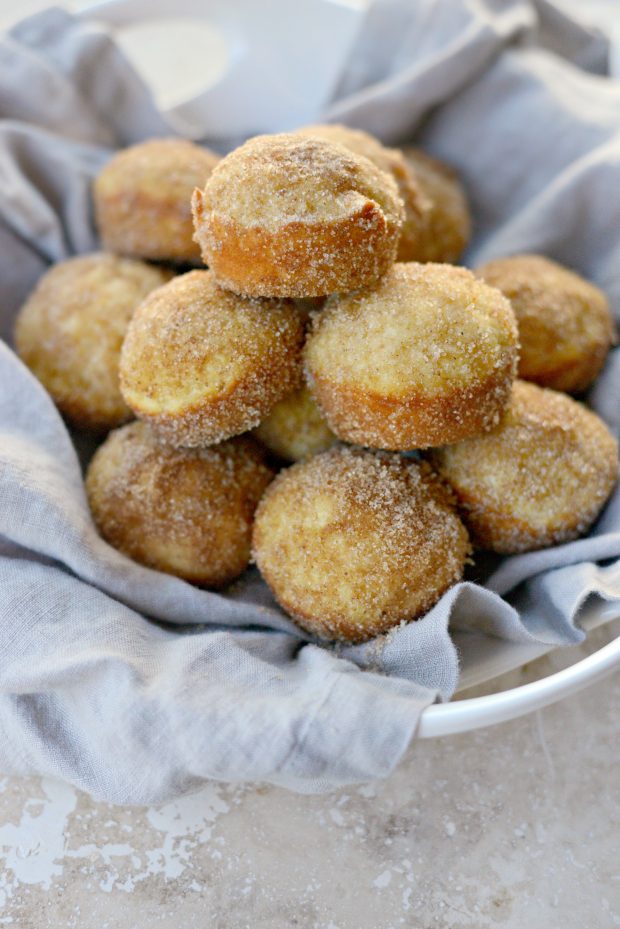 These aren't surprisingly sweet muffins. I bet you can't stop at just one.
Click Here For More Muffin Recipes!
Enjoy! And if you give this Cinnamon Sugar Muffin recipe a try, let me know! Snap a photo and tag me on twitter or instagram!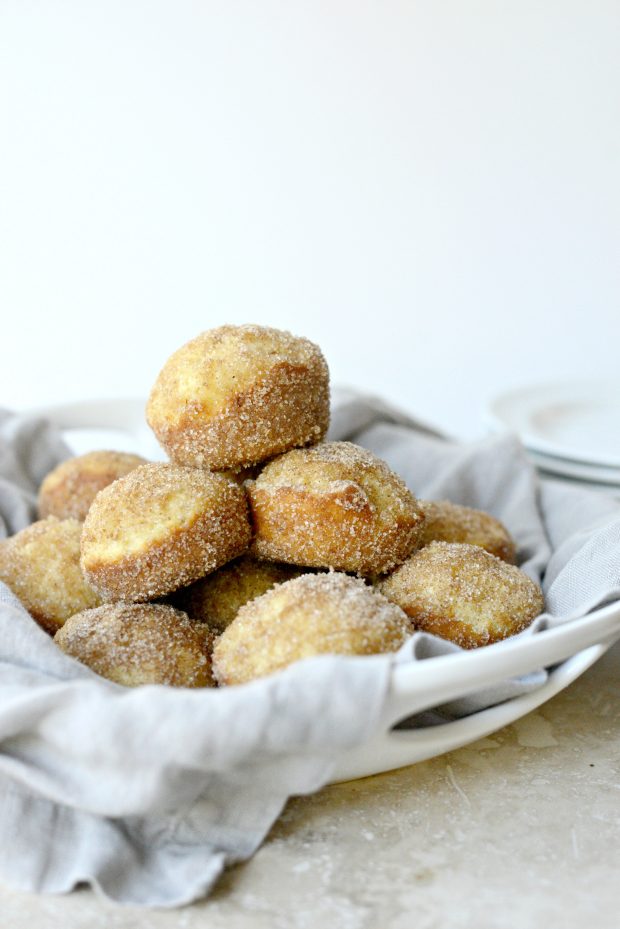 This post may contain affiliate links.
Buy the Cookbook: Simply Scratch : 120 Wholesome Homemade Recipes Made Easy Now available on Amazon »
THANK YOU in advance for your support!