In this Smoked Sausage and Vegetable Sheet Pan Dinner baby potatoes, butternut squash and brussels sprouts roast with sliced smoked sausage in an irresistible sticky glaze. Serves 4 to 6 and is great for meal prep!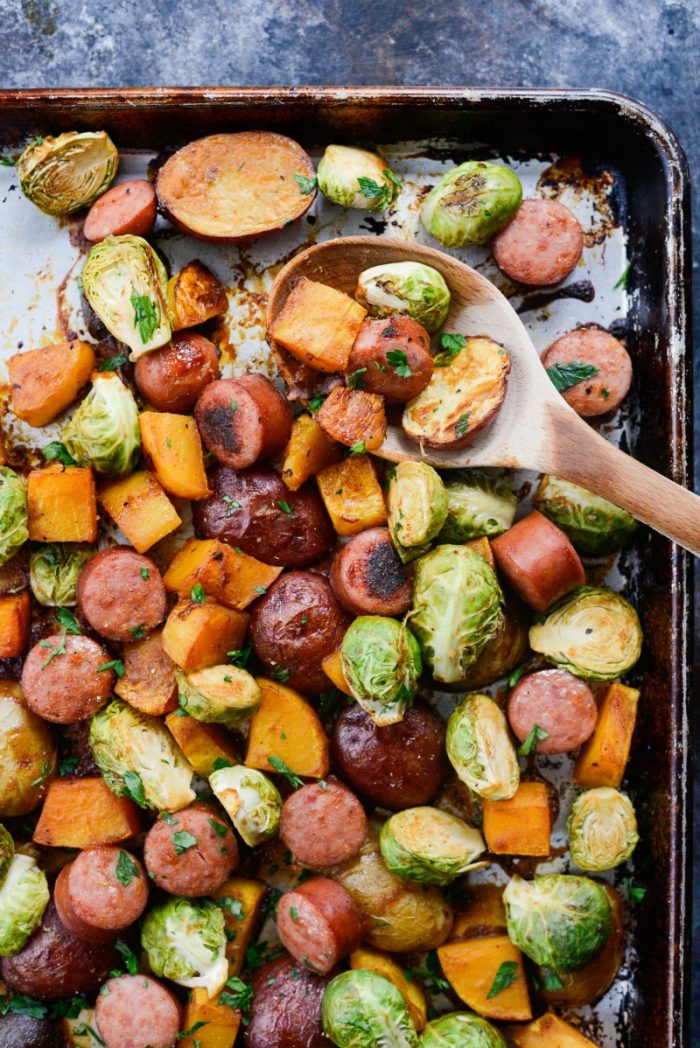 What a great weekend! It was homecoming, so on Friday Haileigh came home from college, Malloree and the varsity dance team walked in the parade and performed in the football game. Saturday was the homecoming dance, so after dropping Mal off, Pat and I went out for Mexican. Then on Sunday, we celebrated Malloree's 15th (!!!) birthday. The weather was perfection and I really loved having us four together, even if it was a little busy.
Now that I'm facing another Monday, I really don't want to put too much thought into dinner tonight. This sheet pan marvel is just the thing.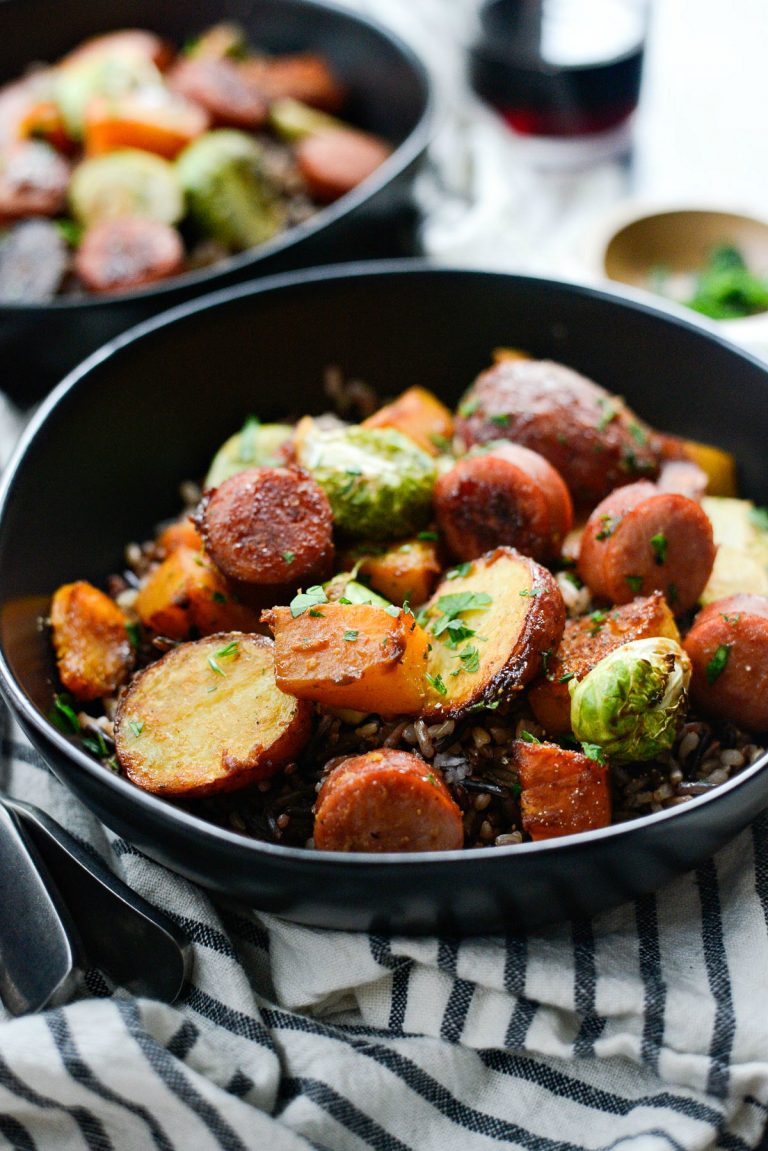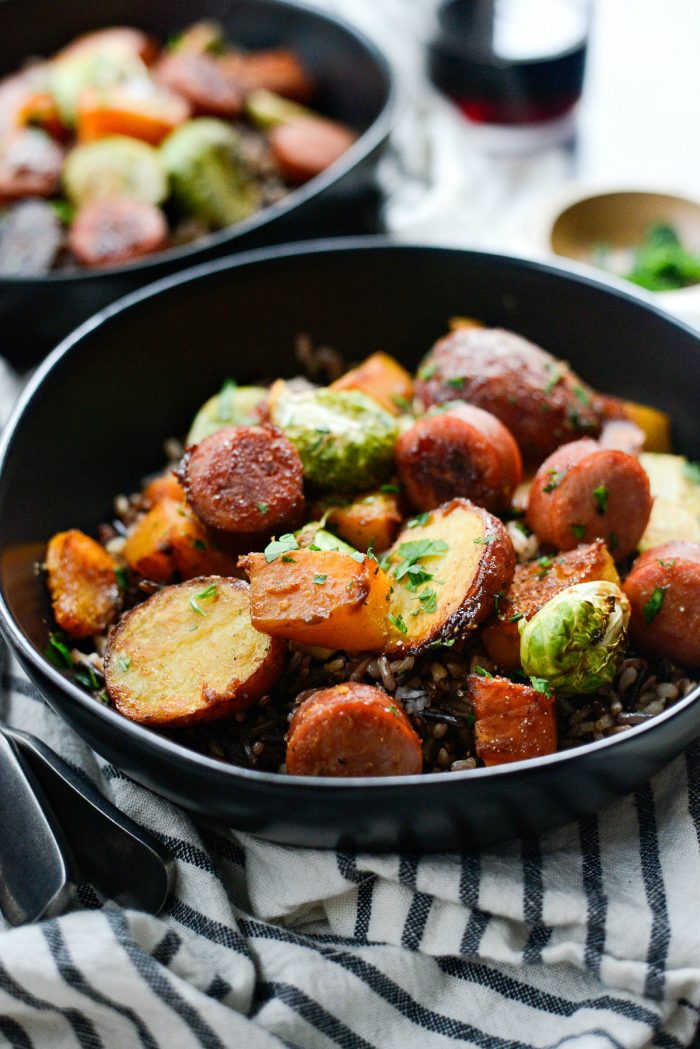 Roasted vegetables and smoked sausage in a sticky sweet and savory sauce and it couldn't be any easier.
To Make This Smoked Sausage and Vegetable Sheet Pan Dinner You Will Need:
low-sodium tamari or coconut aminos (if using coconut aminos, watch your added salt as it's saltier than the tamari)
dijon mustard
ketchup
paprika
garlic
onion powder
cayenne pepper
baby potatoes
butternut squash
olive oil
kosher salt and ground black pepper
brussels sprouts
smoked sausage (I use turkey) or kielbasa
parsley – for serving
cooked wild rice – for serving (optional)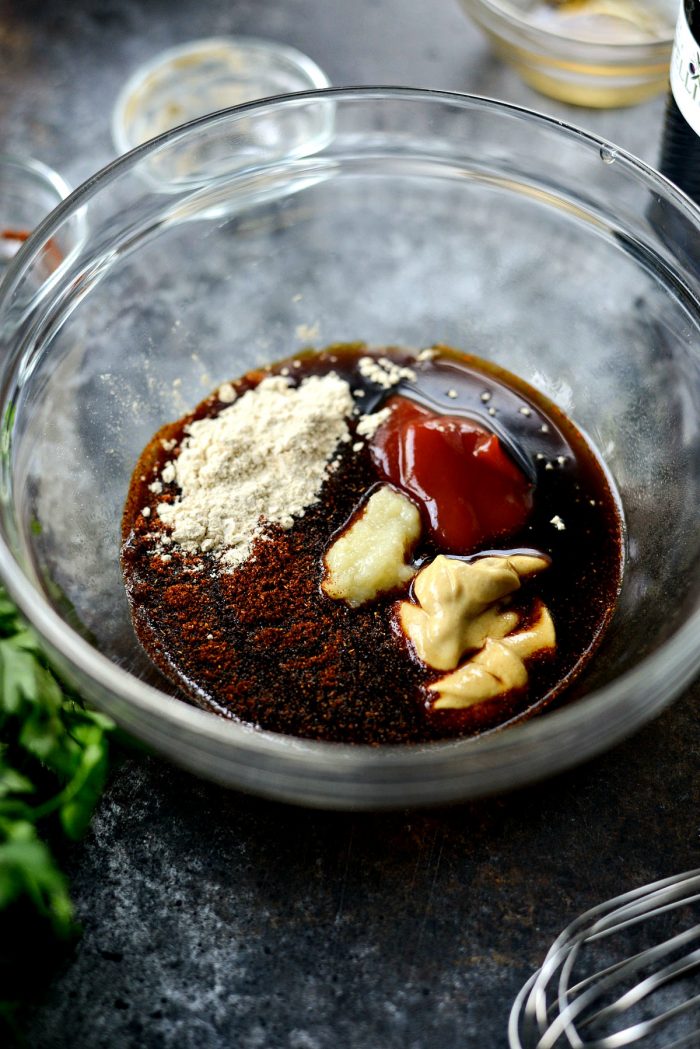 In a small bowl, measure and add 1/4 cup low-sodium tamari, 1 tablespoon dijon, 1 tablespoon ketchup, 2 cloves grated garlic, 3/4 teaspoon onion powder, 1/2 teaspoon paprika and a pinch of cayenne pepper.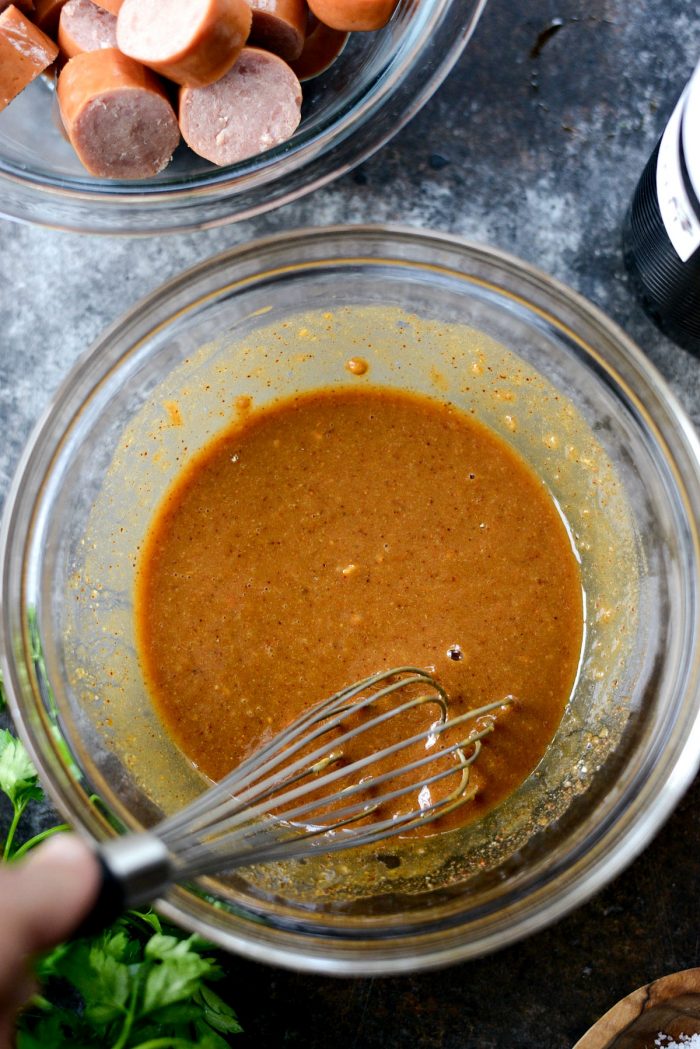 Whisk to combine and set off to the side.
On a rimmed, metal baking sheet, drizzle 1 pound (halved) baby potatoes, 3/4 pound diced butternut squash with 1 tablespoon light olive oil.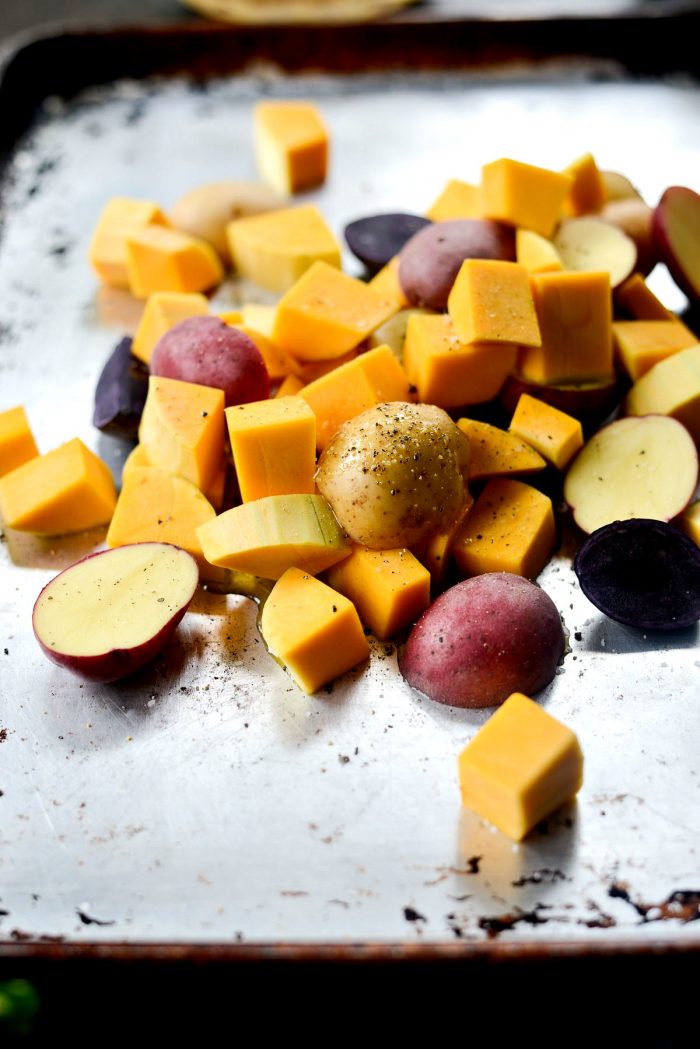 Season with a few small pinches of kosher salt and some freshly ground black pepper.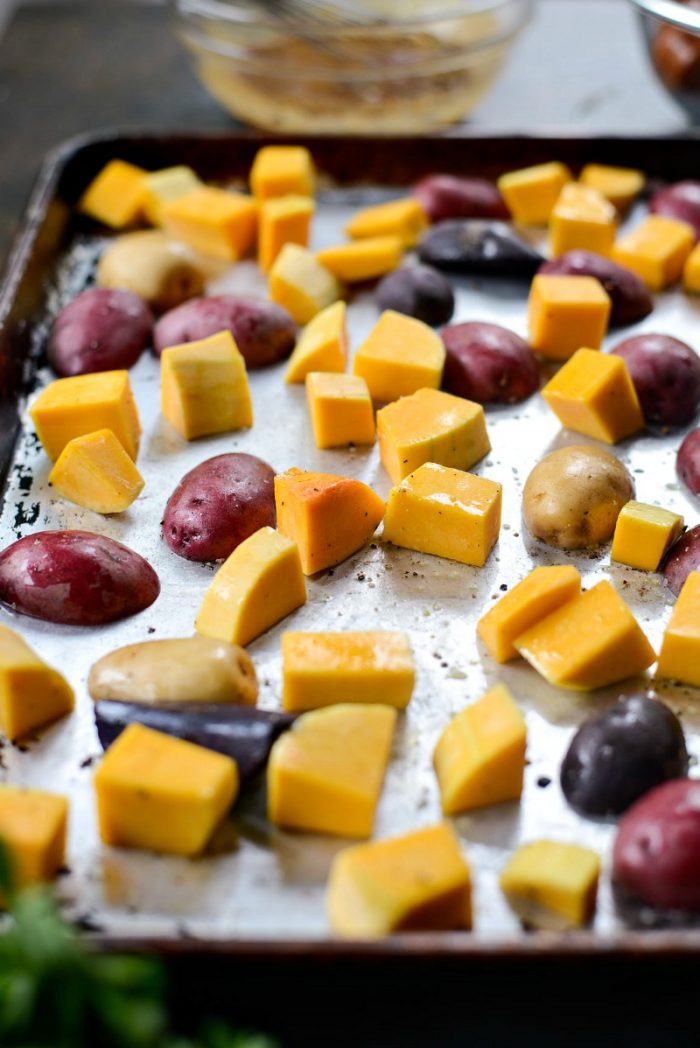 Toss to combine and spread out evenly. Roast in your preheated 400° oven for 20 minutes.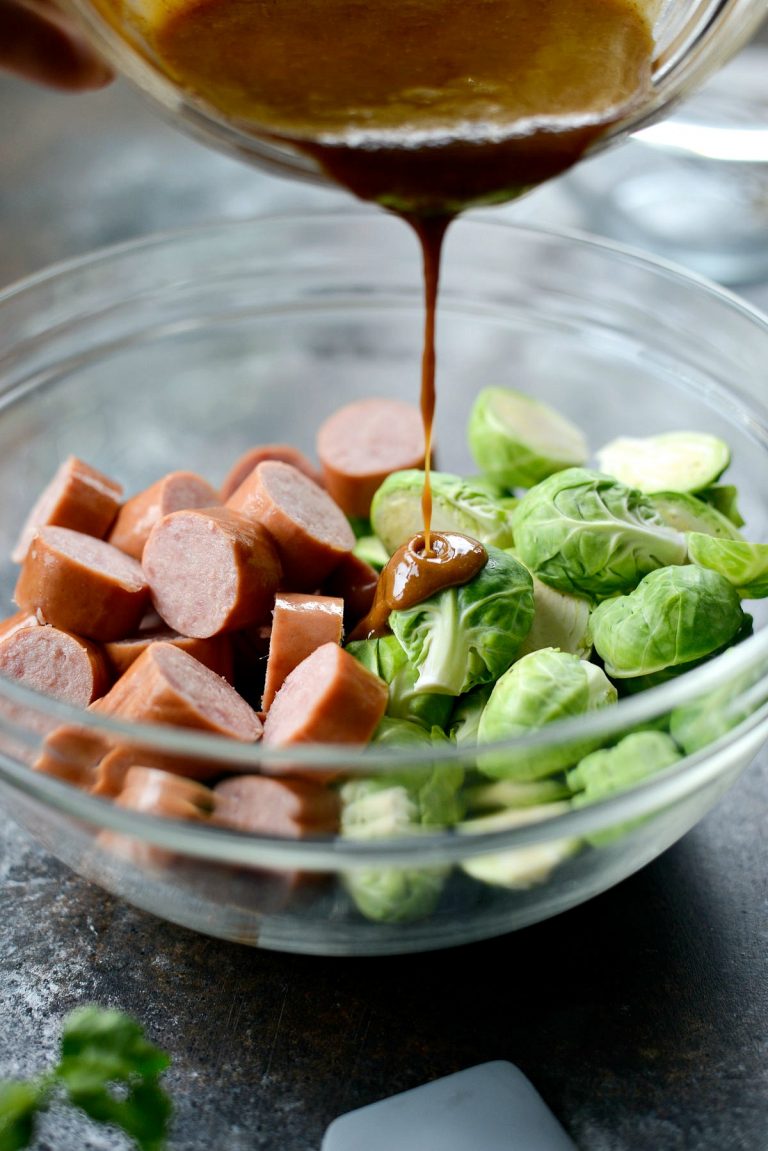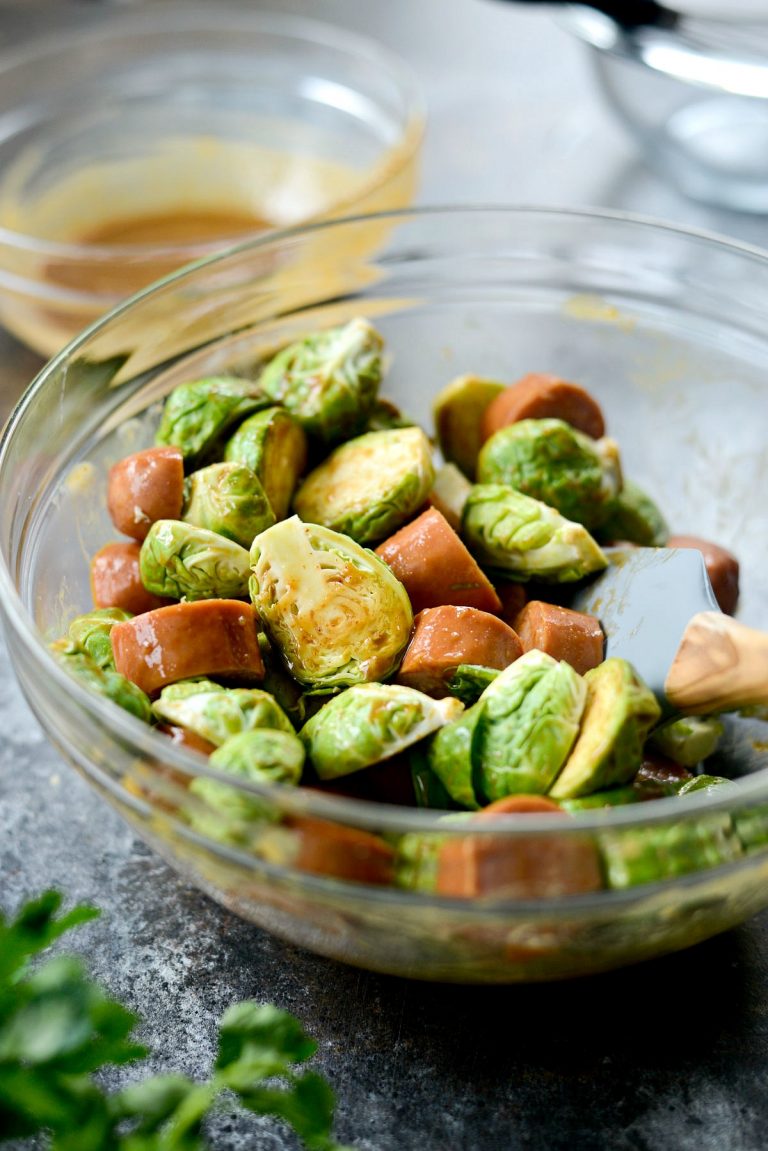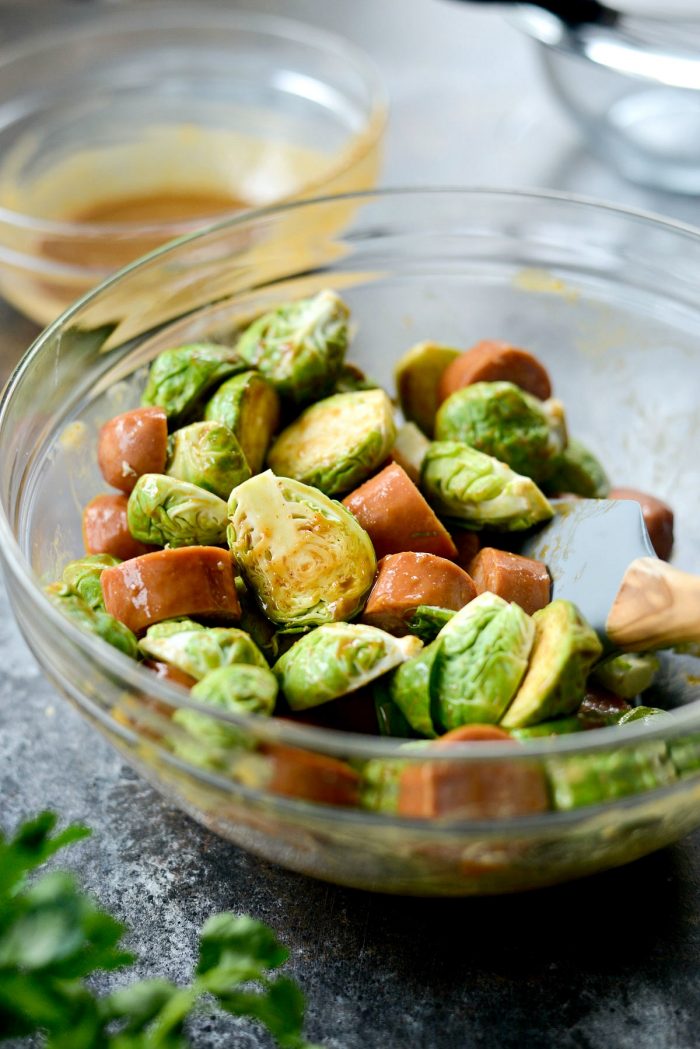 Meanwhile, toss 3/4 pound Brussels with the 14 ounces of sliced smoked sausage with half of the sauce. Personally I like using turkey smoked sausage, but use one that you like.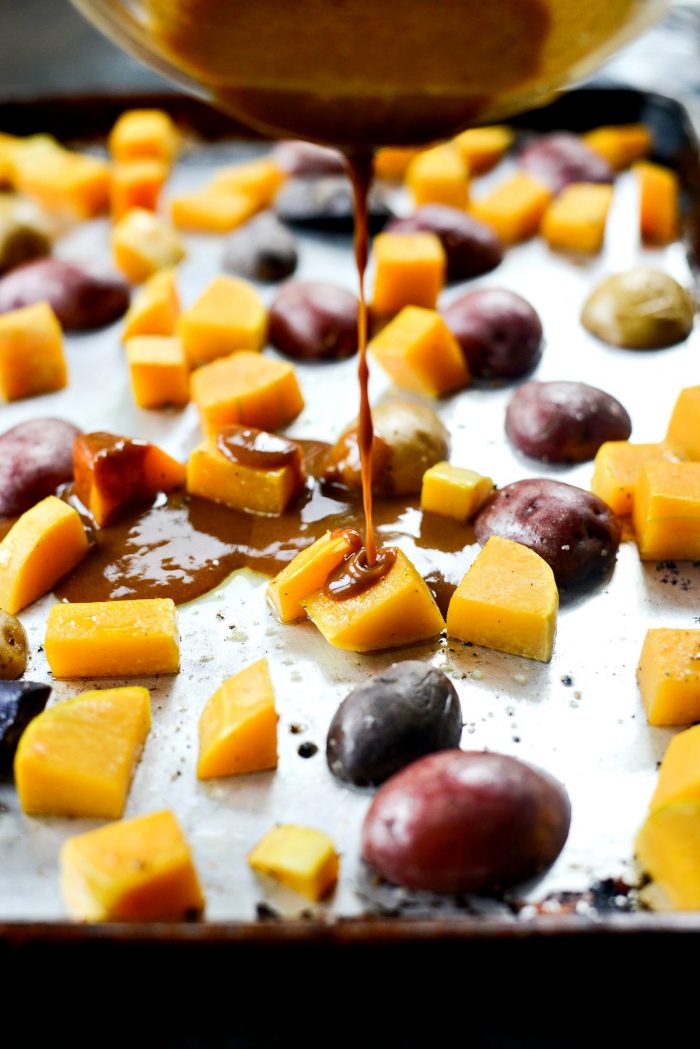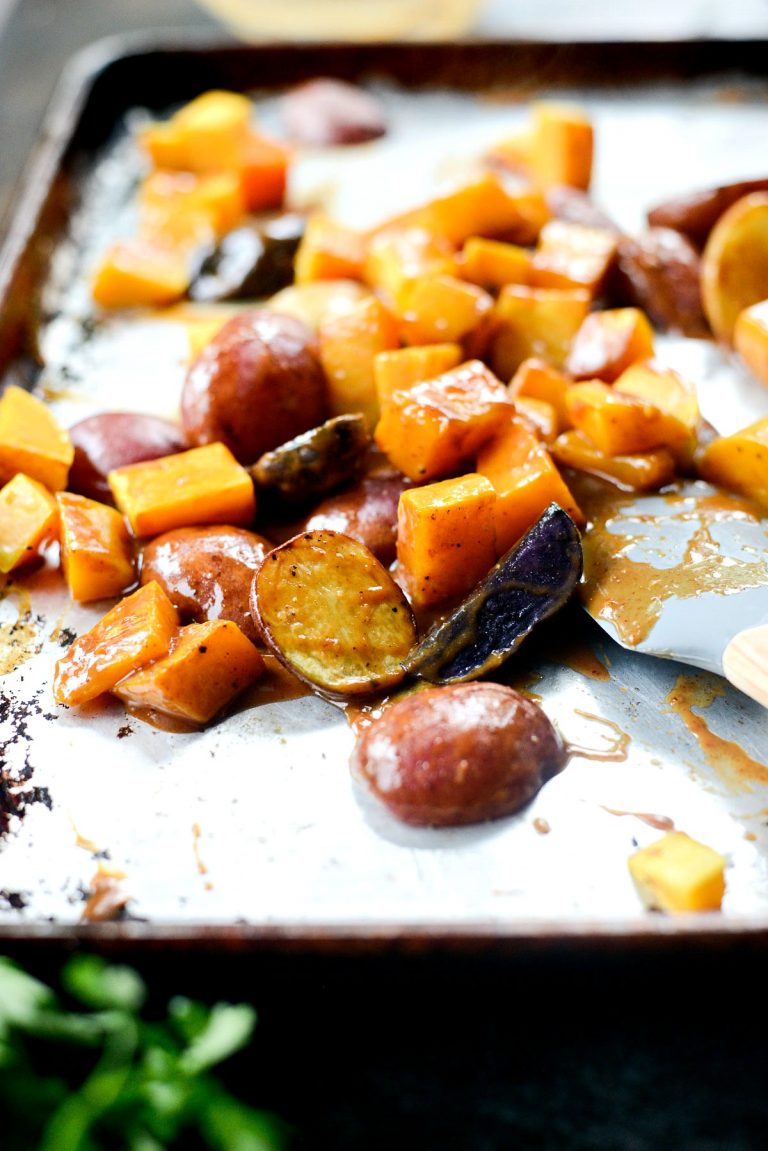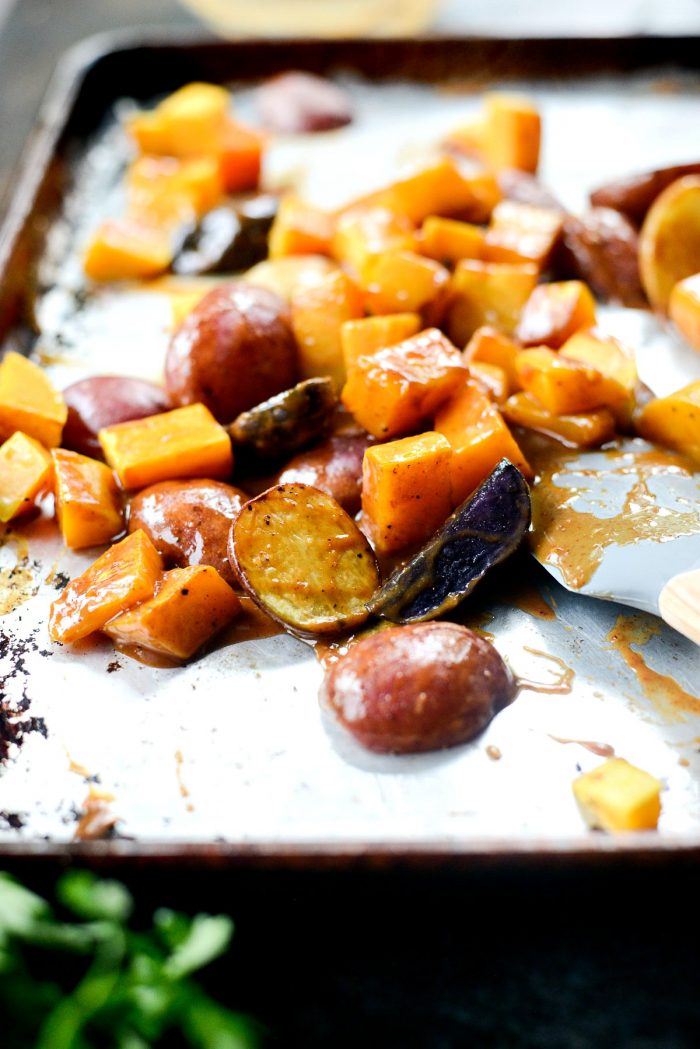 Once the vegetables have roasted, toss with the remaining half of the sauce and then spread back out into an even layer.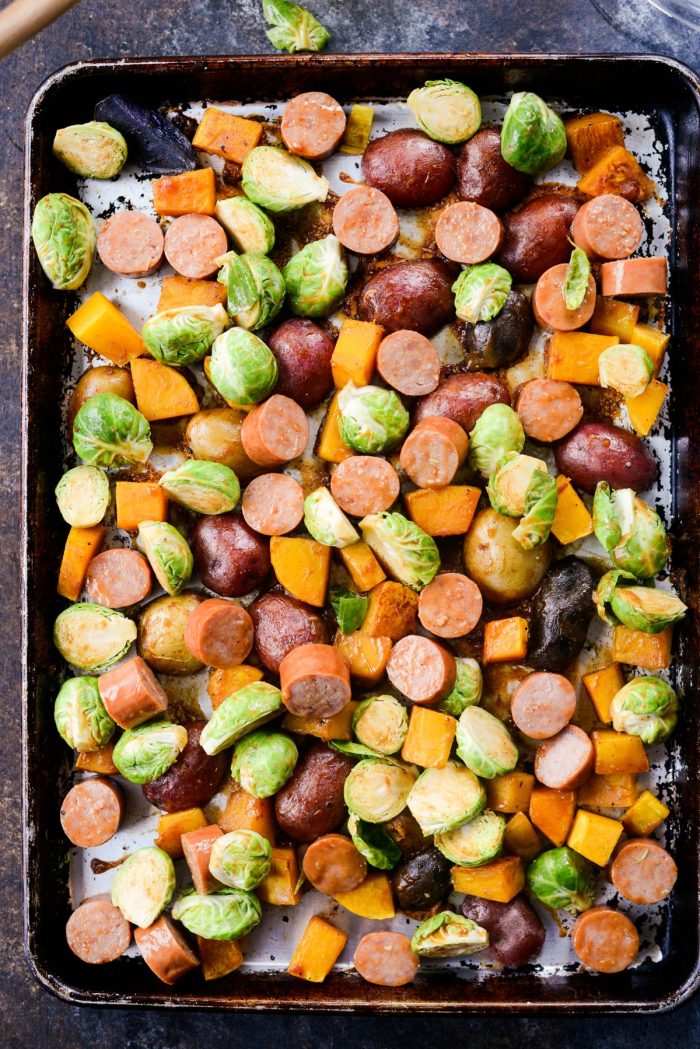 Add the dressed sausage and Brussels and roast for an additional 15 minutes.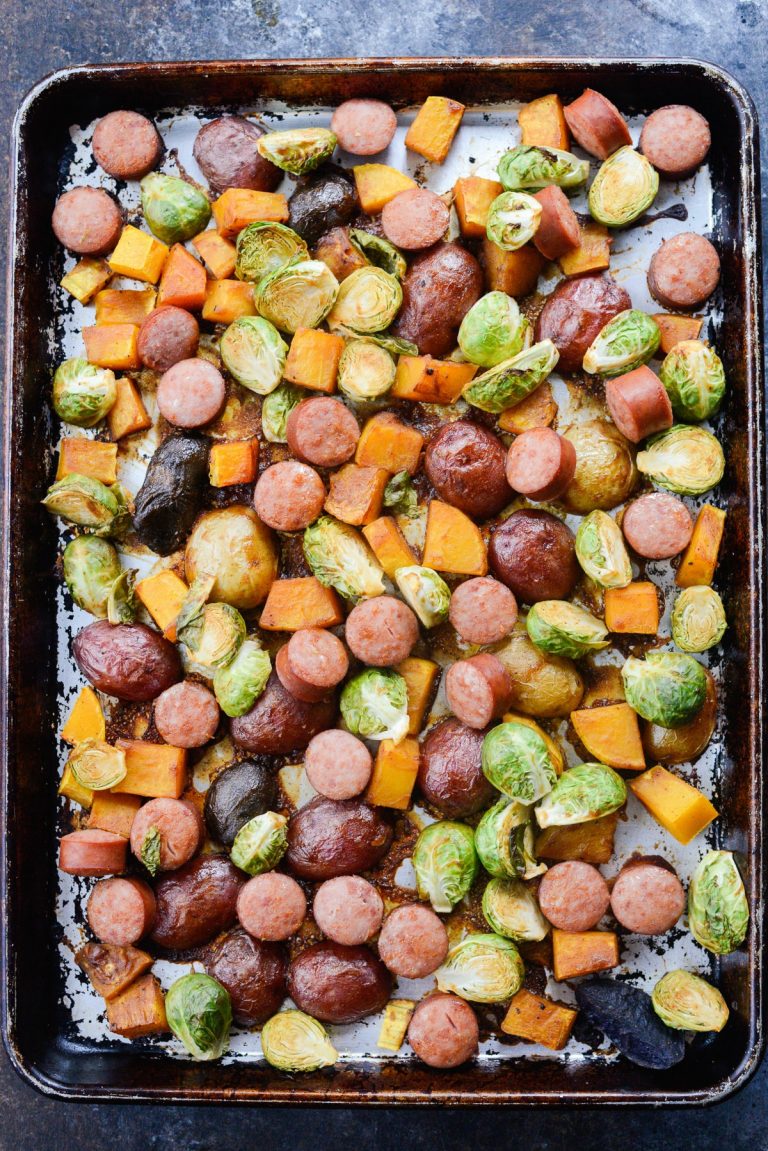 YUM.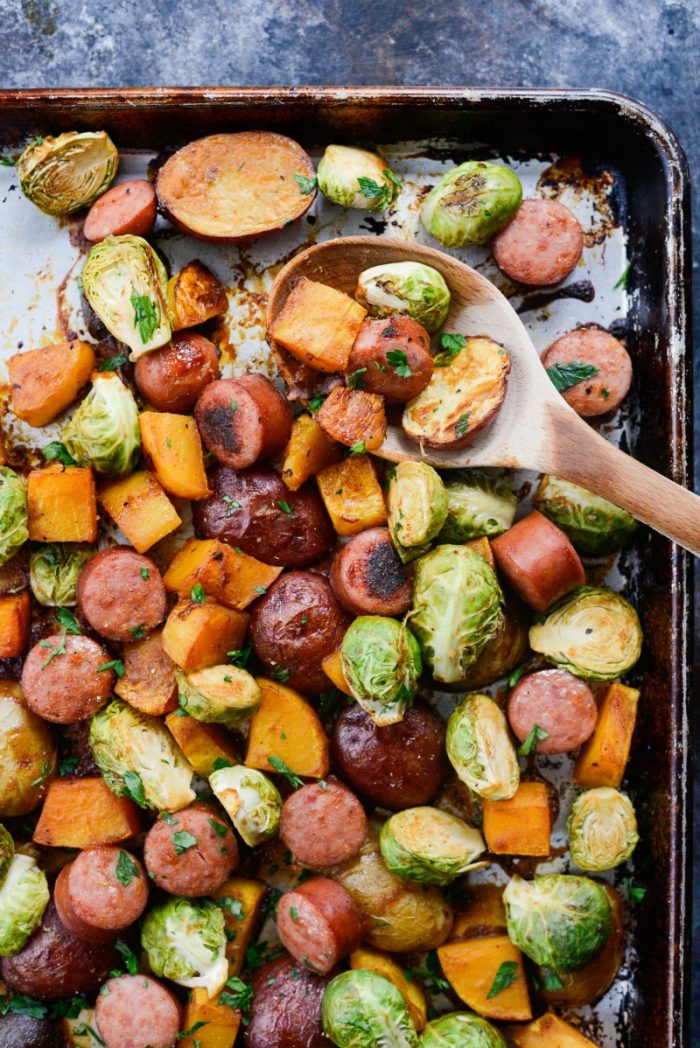 You of course could serve this as is. It's hearty and veggie-loaded!!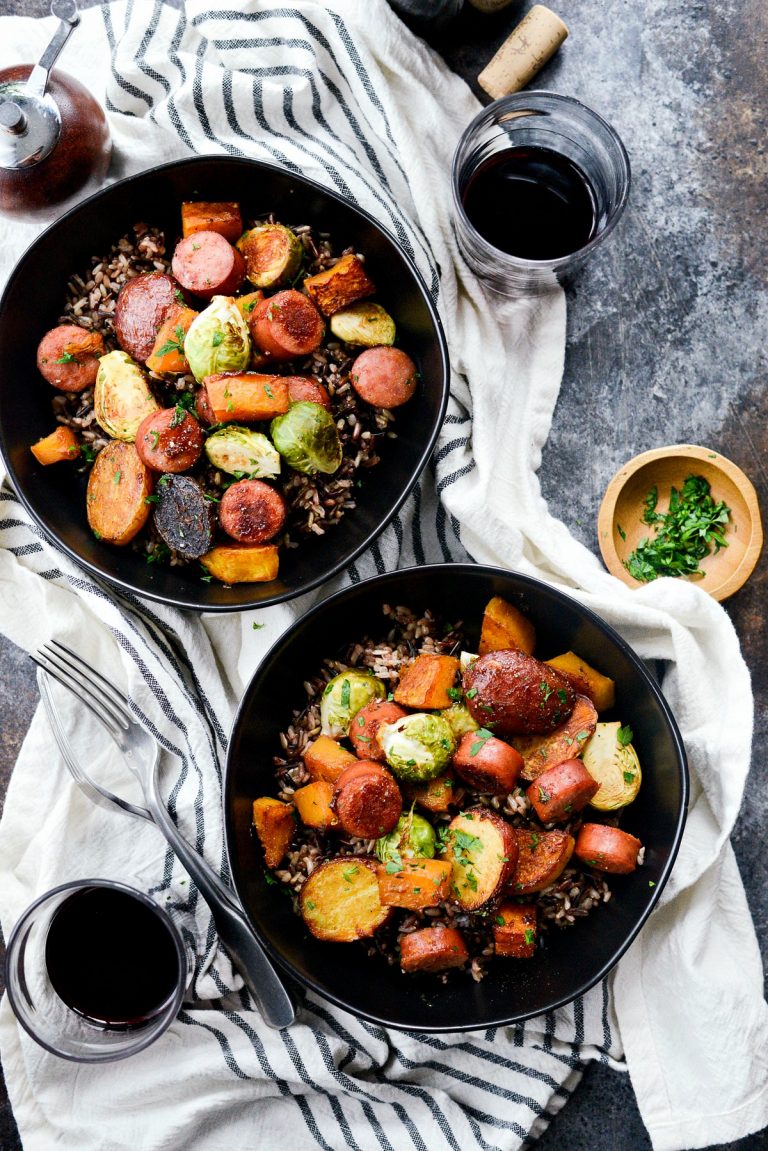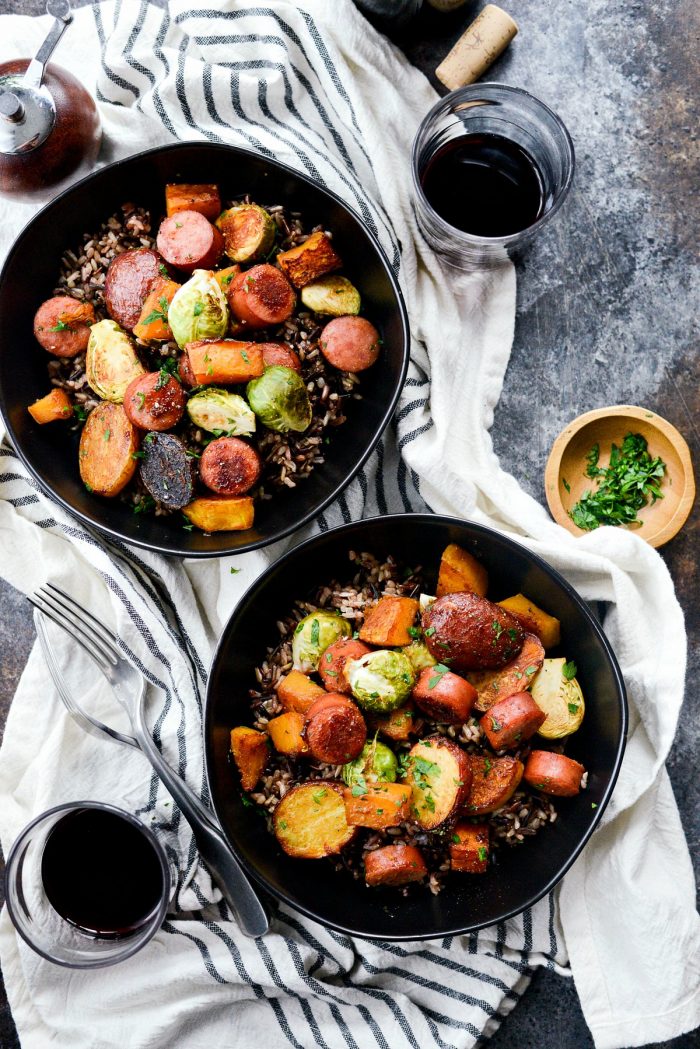 However, I love this served over a brown and wild rice medley and it's superb.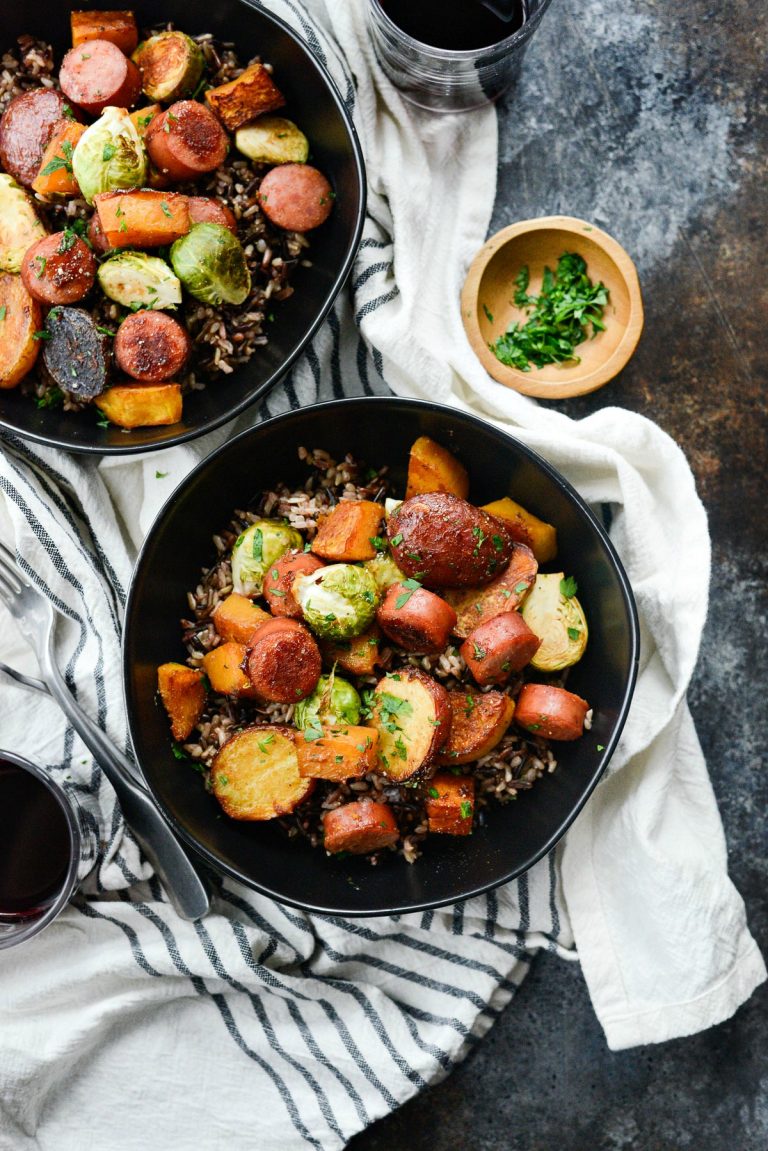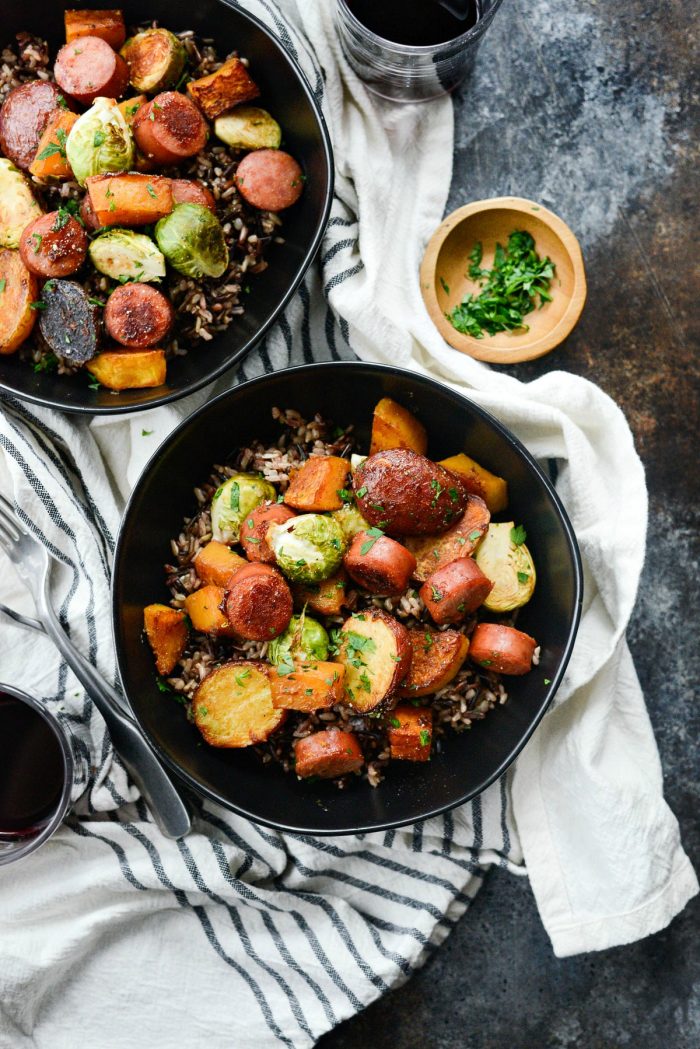 The sauce caramelizes as the vegetables and sausage roast for a sticky deliciousness that you will no doubt love.
For more sheet pan dinner ideas Click Here!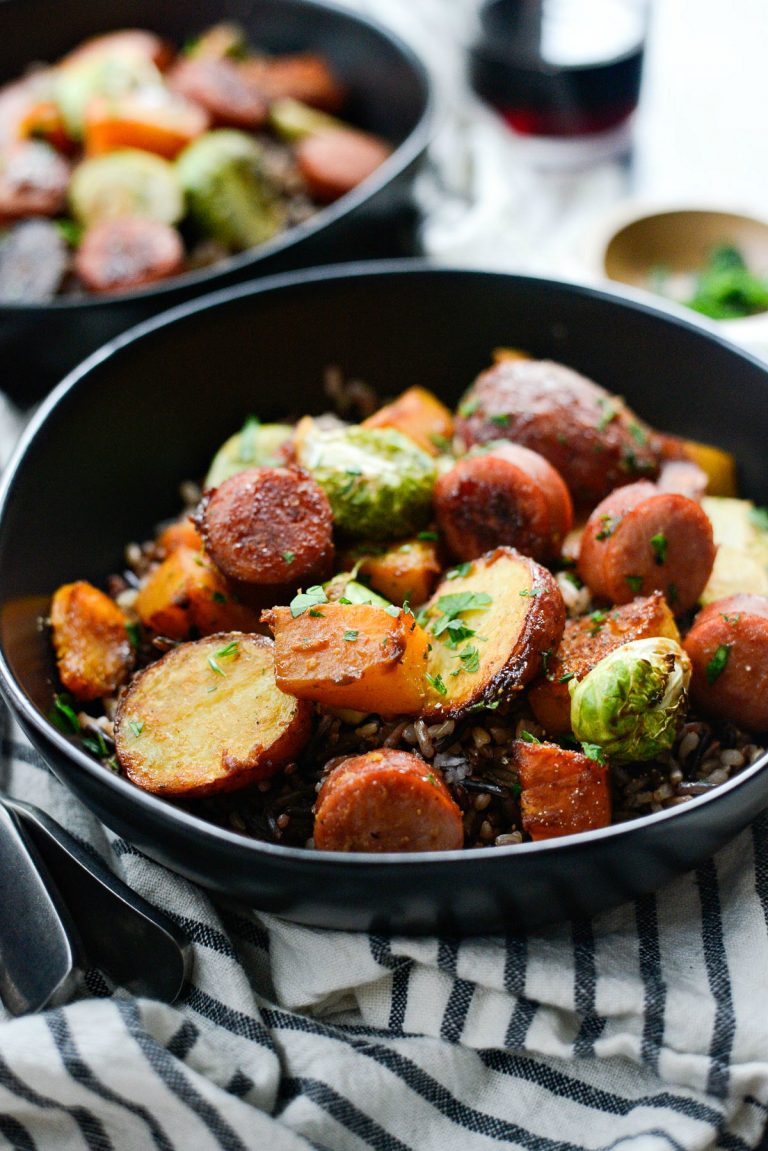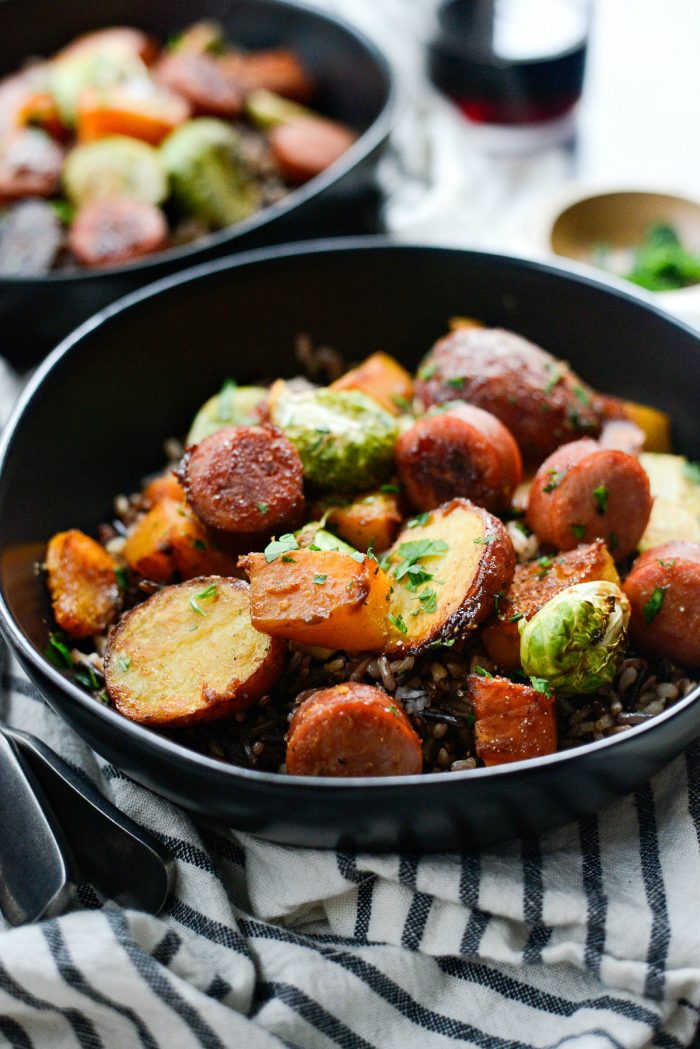 Enjoy! And if you give this Smoked Sausage and Vegetable recipe a try, let me know! Snap a photo and tag me on twitter or instagram!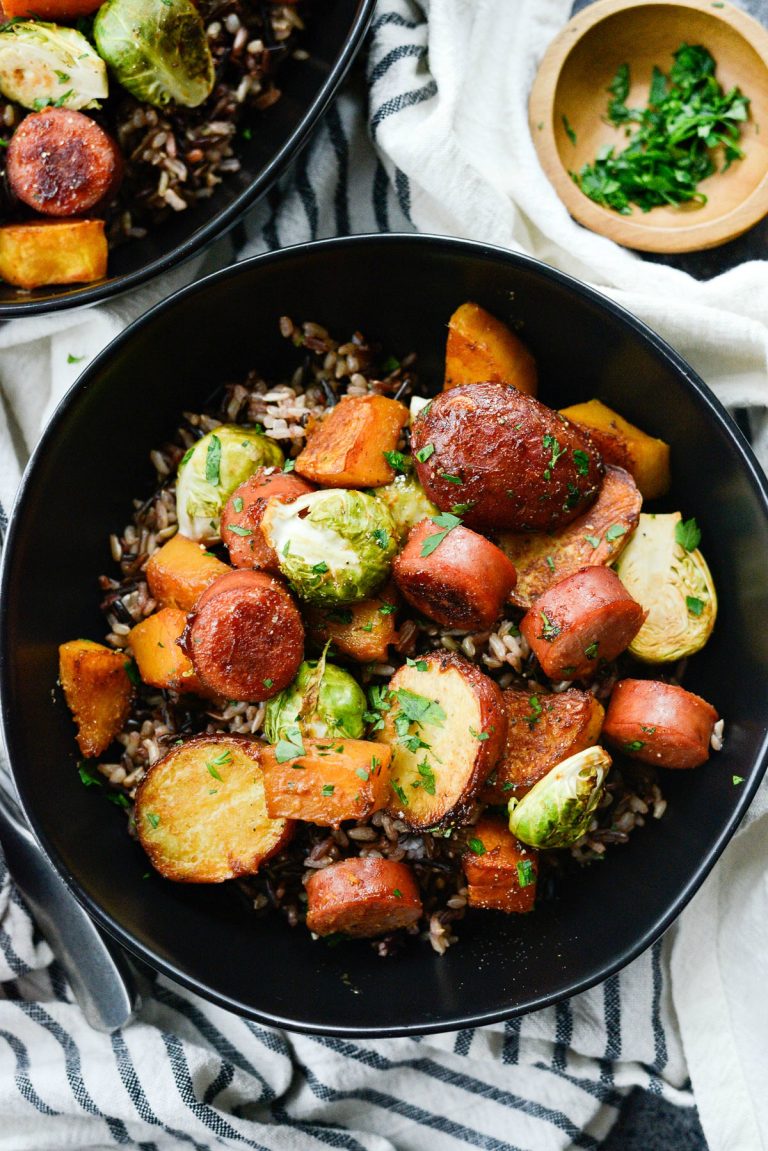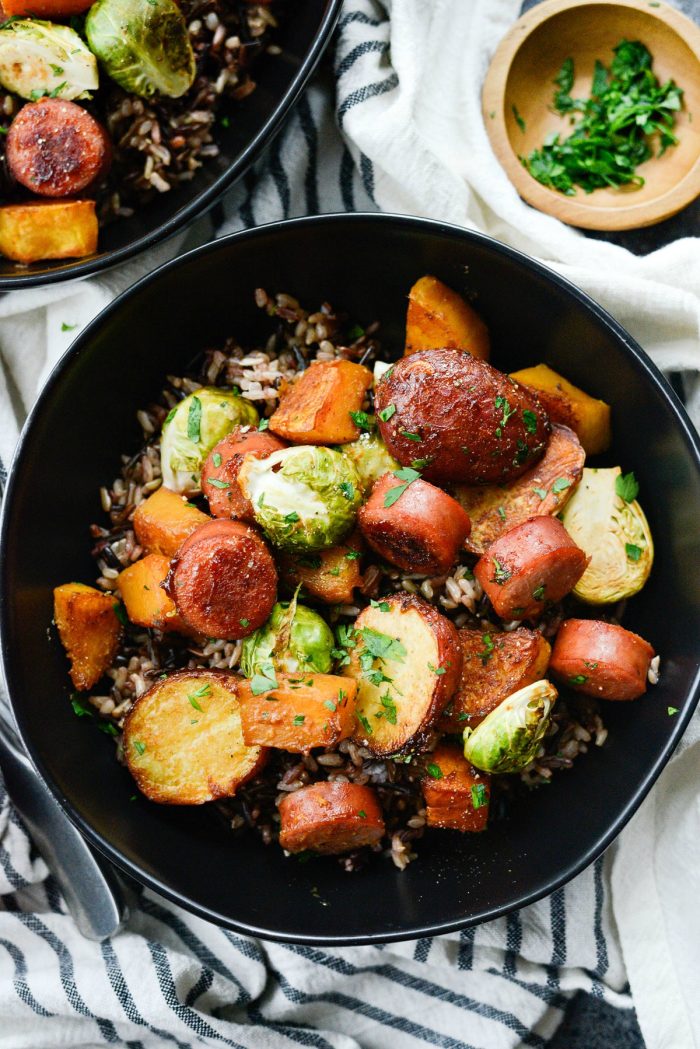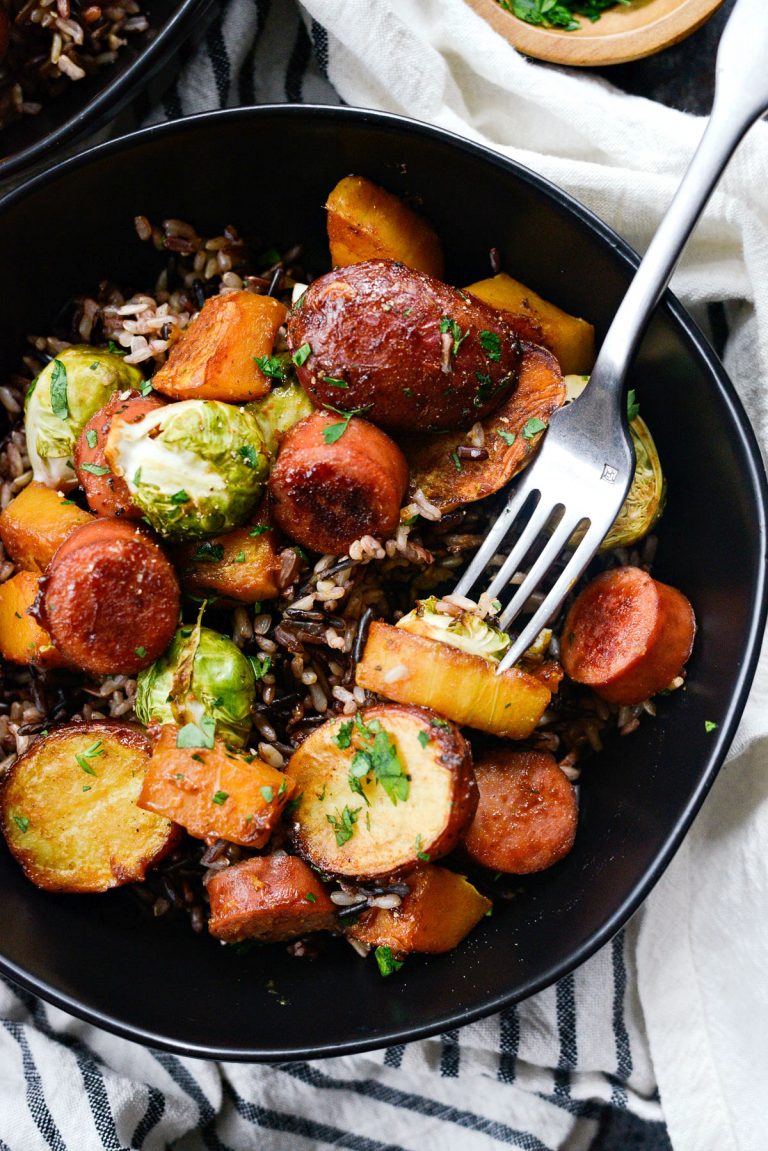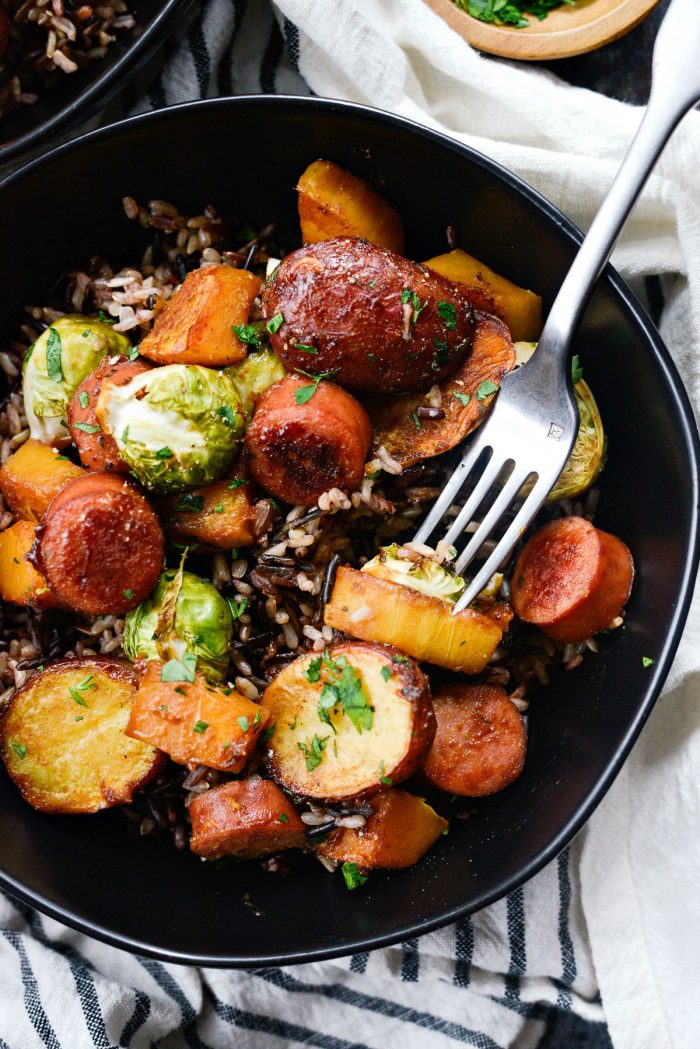 This post may contain affiliate links.
Buy the Cookbook: Simply Scratch : 120 Wholesome Homemade Recipes Made Easy Now available on Amazon »
THANK YOU in advance for your support!