Have a taco party with these Vegan Chorizo and Crispy Potato Tacos! Homemade, vegan chorizo crumbles and crispy Yukon gold potatoes are tucked into corn tortillas and topped with minced white onion and fresh cilantro. A simple and delicious way to taco!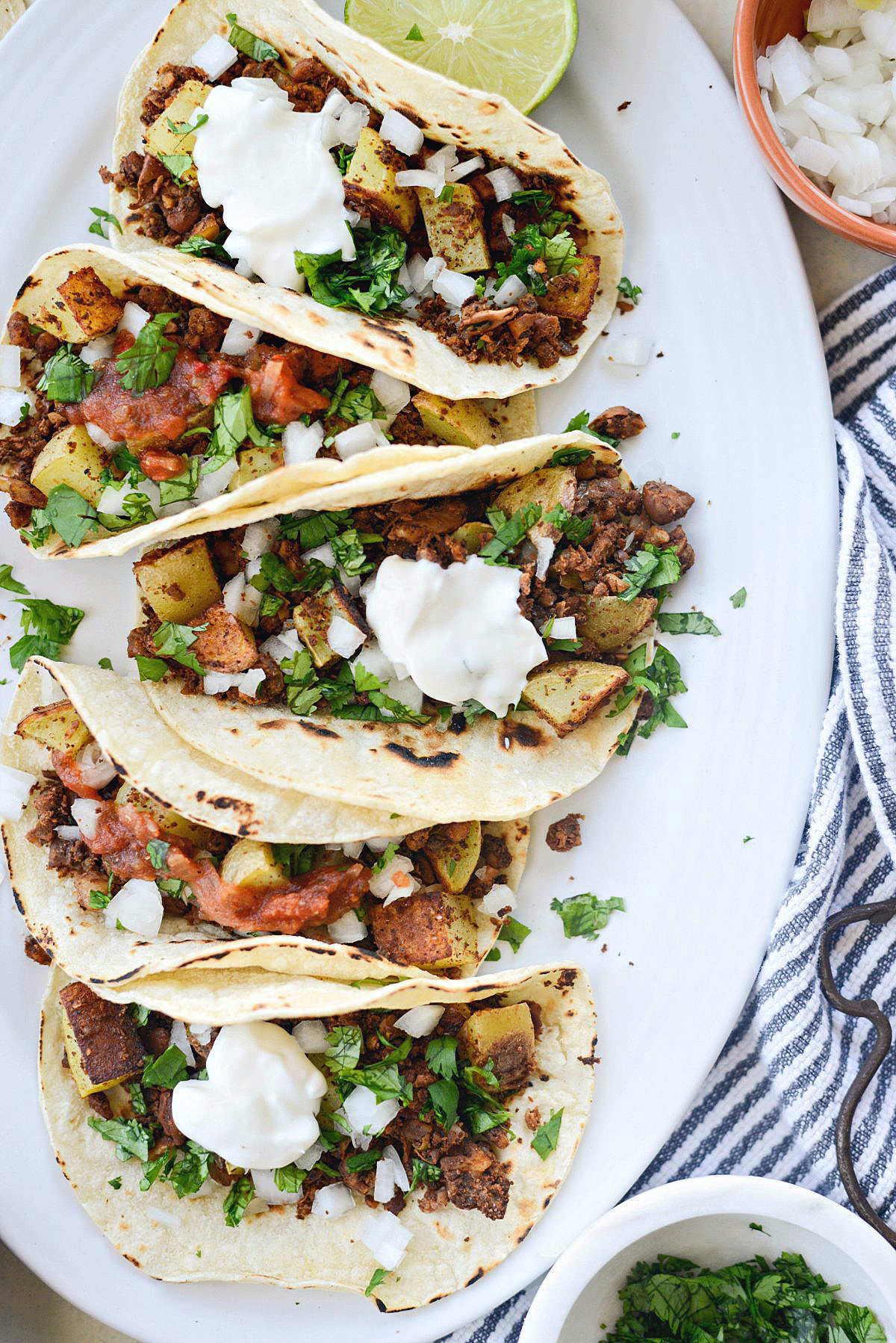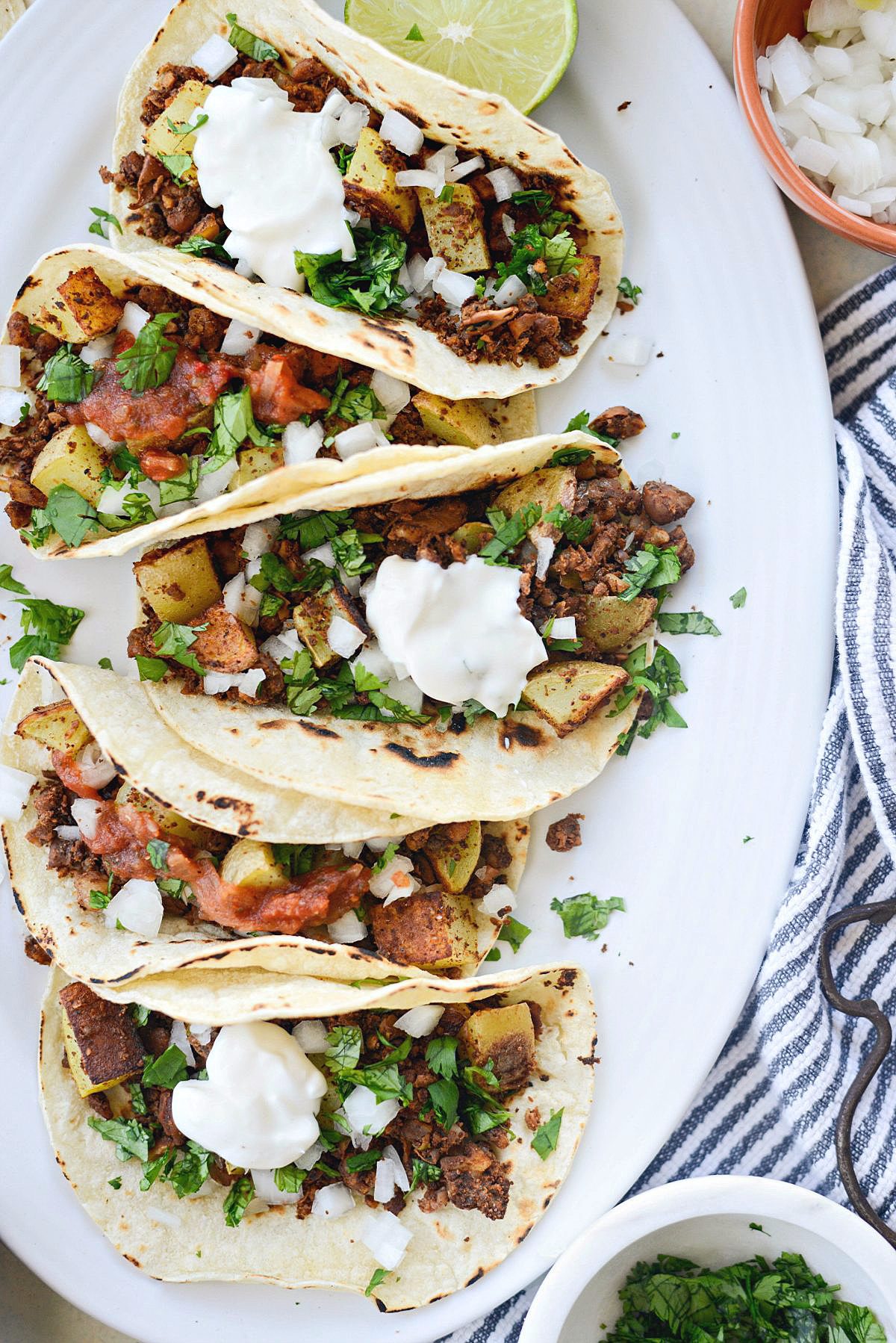 You guys, I'm so absolutely in love with these vegan chorizo crumbles I shared on Monday. Did you see them? Did you make them? I loved them SO much in fact that made a second batch and popped it in the freezer to enjoy at a later date. Because TACOS! Spicy vegan chorizo and crispy potatoes to be excact.
I quickly roasted some buttery tender Yukon gold potatoes and added them to warmed vegan chorizo crumbles and tucked away in crispy corn taco shells. TO.DIE.FOR. Then I top them with diced raw white onion and fresh cilantro, salsa and (although not vegan) this leftover garlicky greek yogurt sauce was epic together.
The ingredients are simple, however the flavor is out of this world. These tacos haunt my dreams. In a good way and I love it.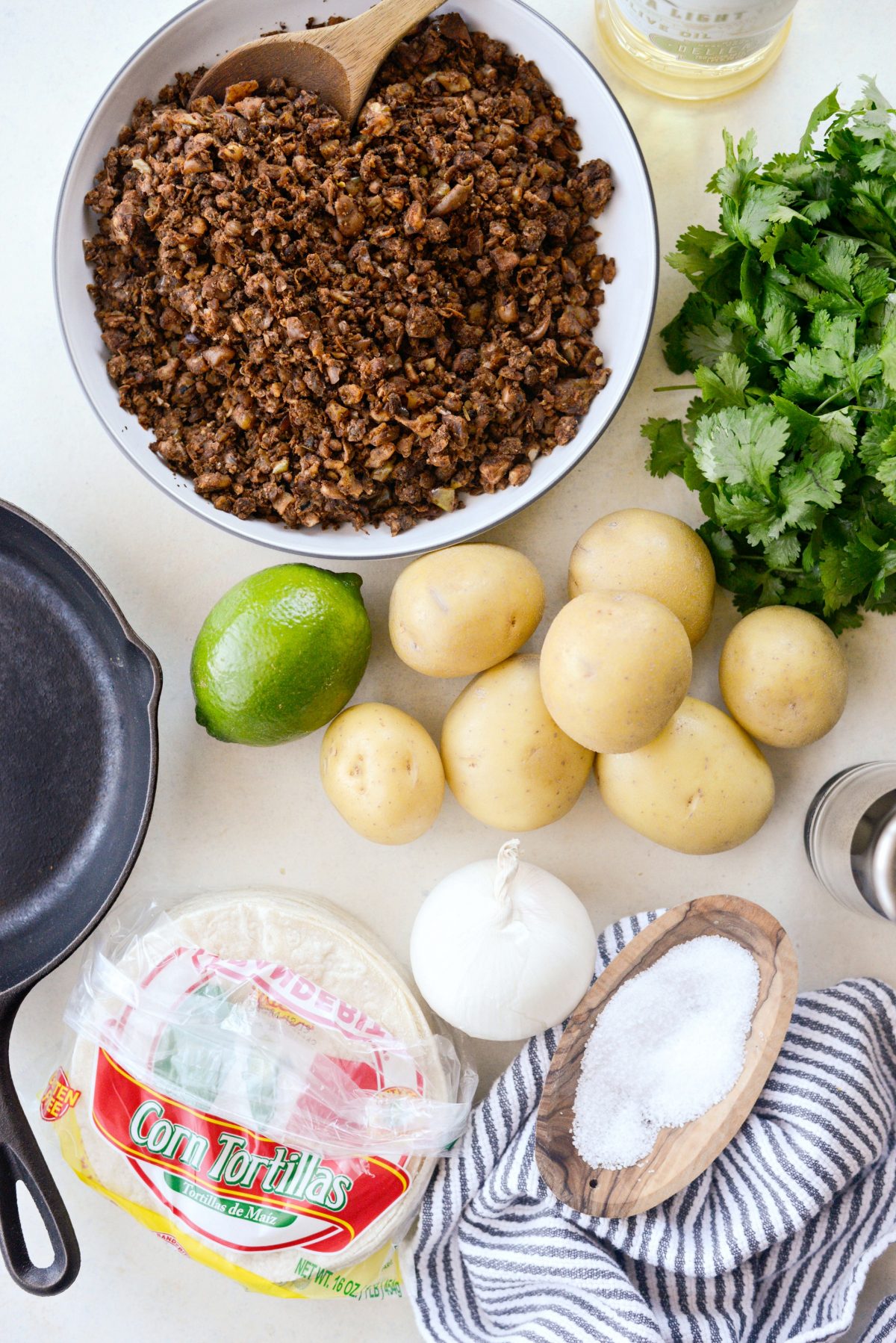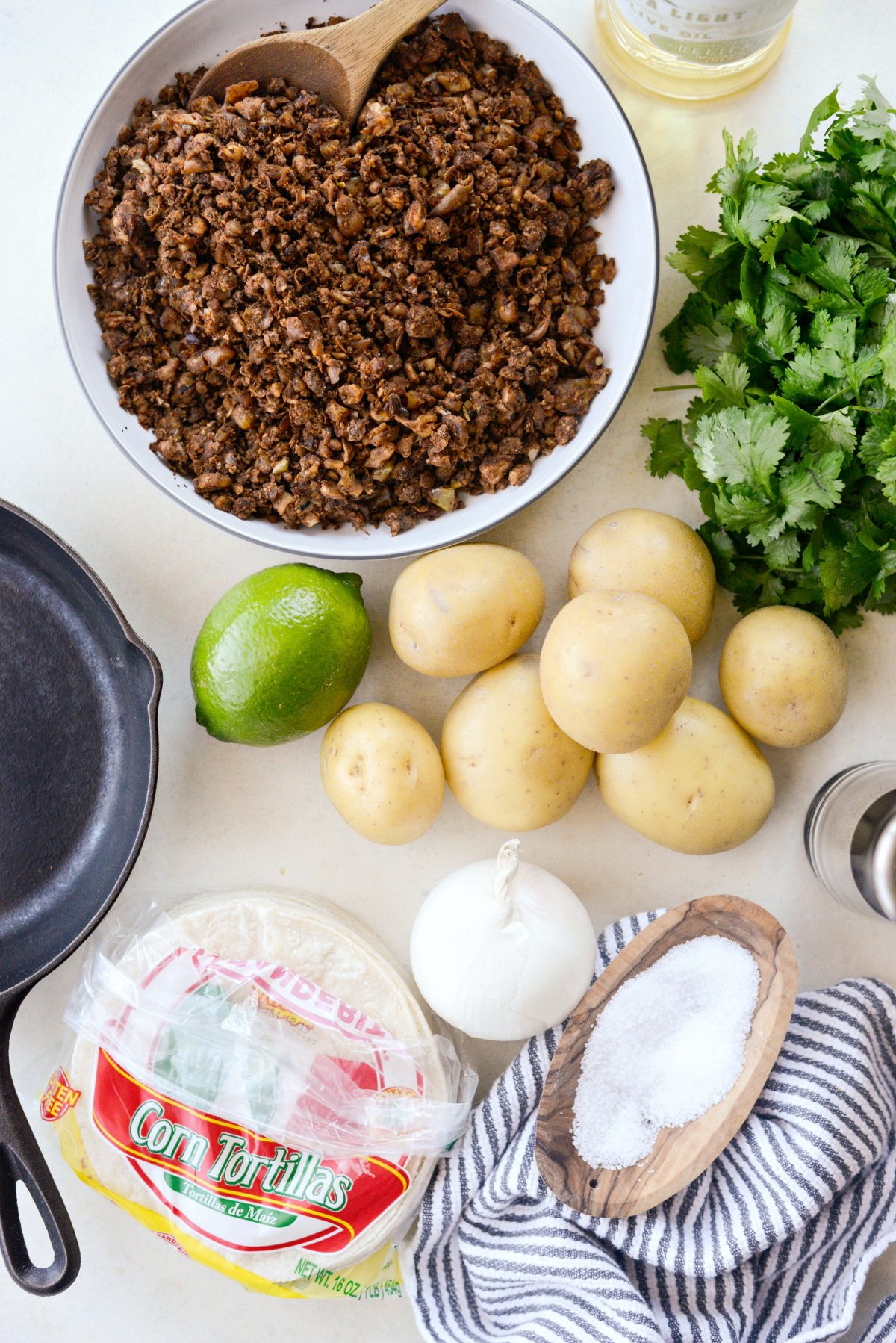 The ingredients are simple, making these tacos super easy and perfect for a busy weeknight dinner. You will need; homemade vegan chorizo crumbles (about 3 cups), 1 pound Yukon gold potatoes, corn tortillas and then any toppings you would prefer. I prefer white onion, cilantro, lime and then salsa.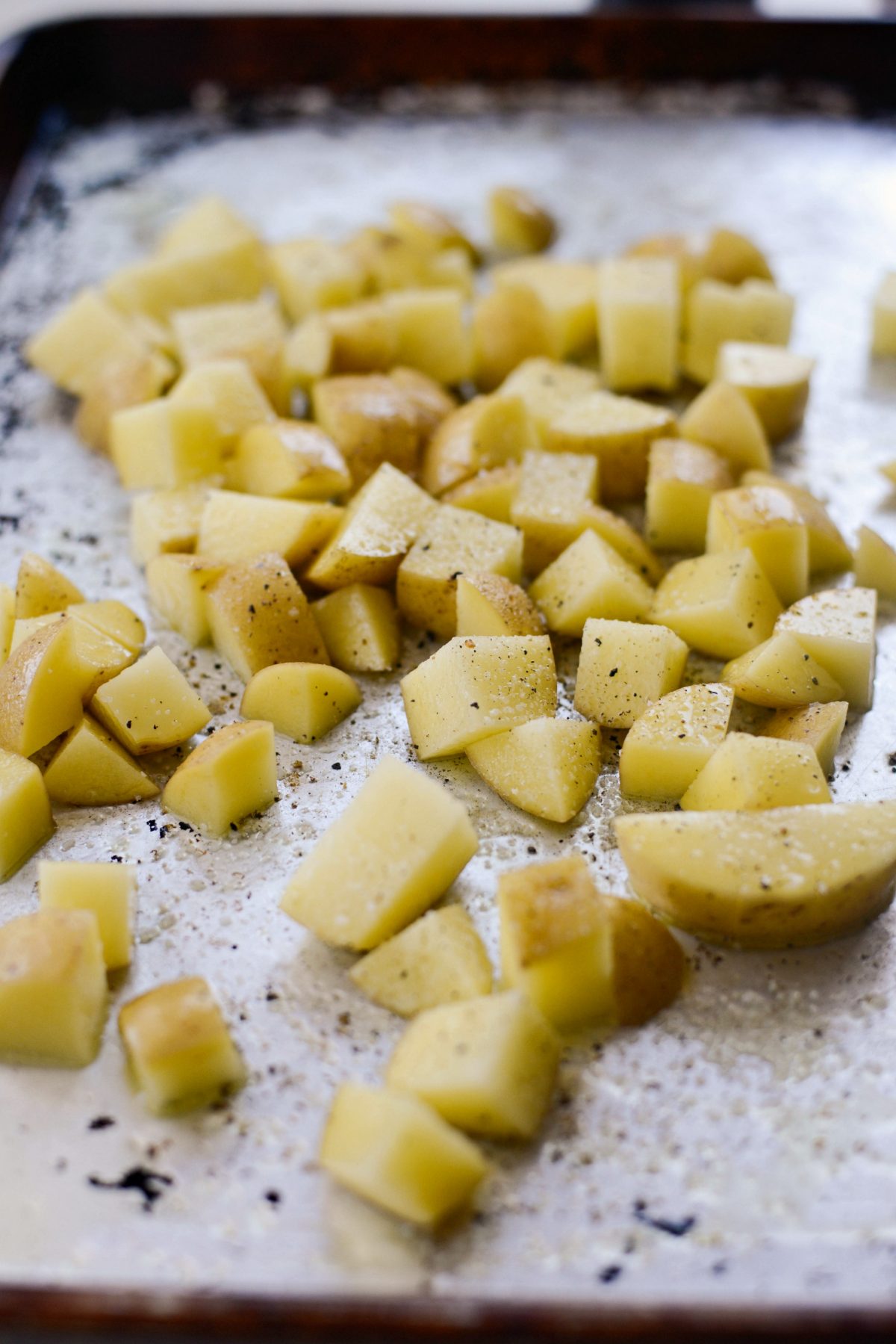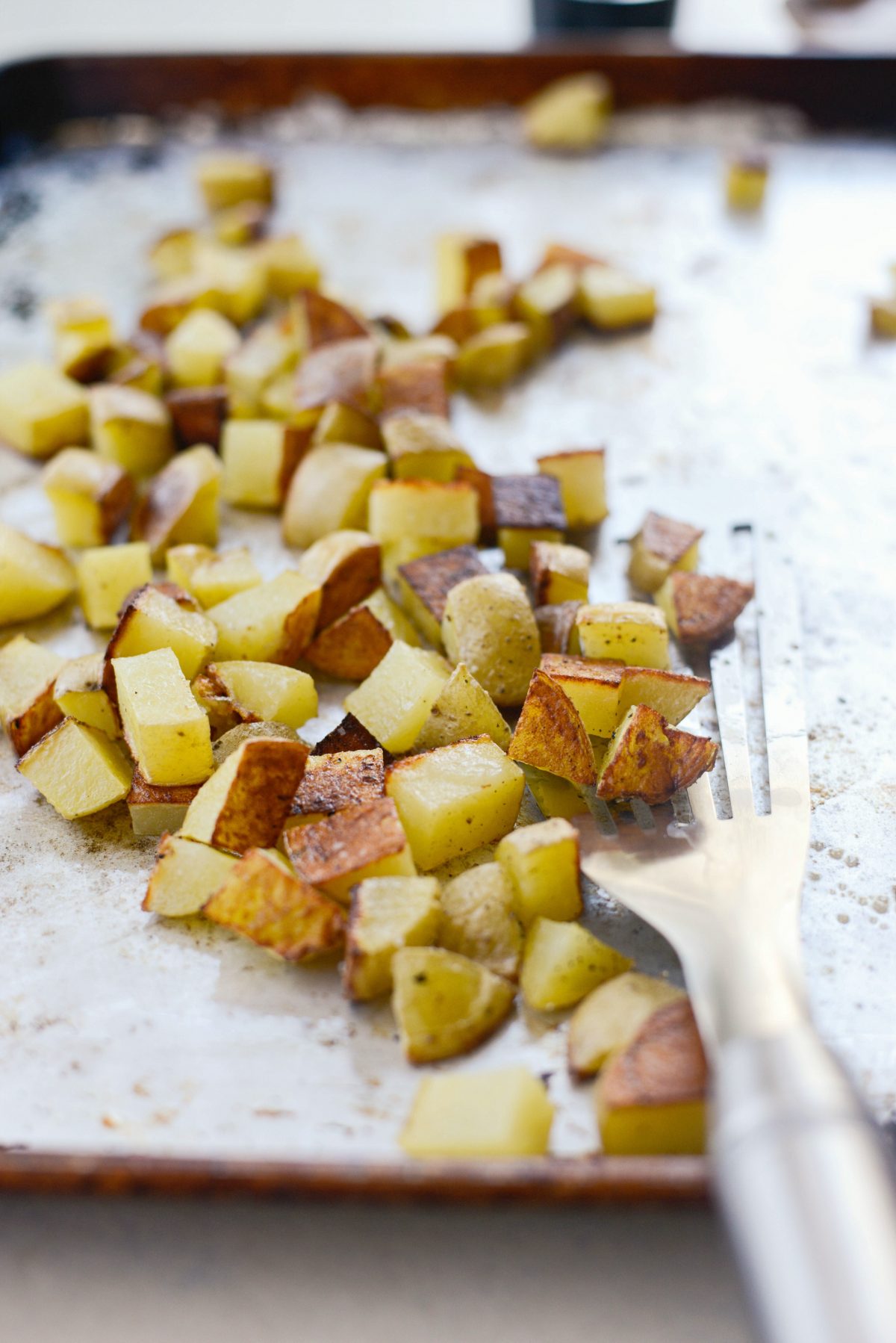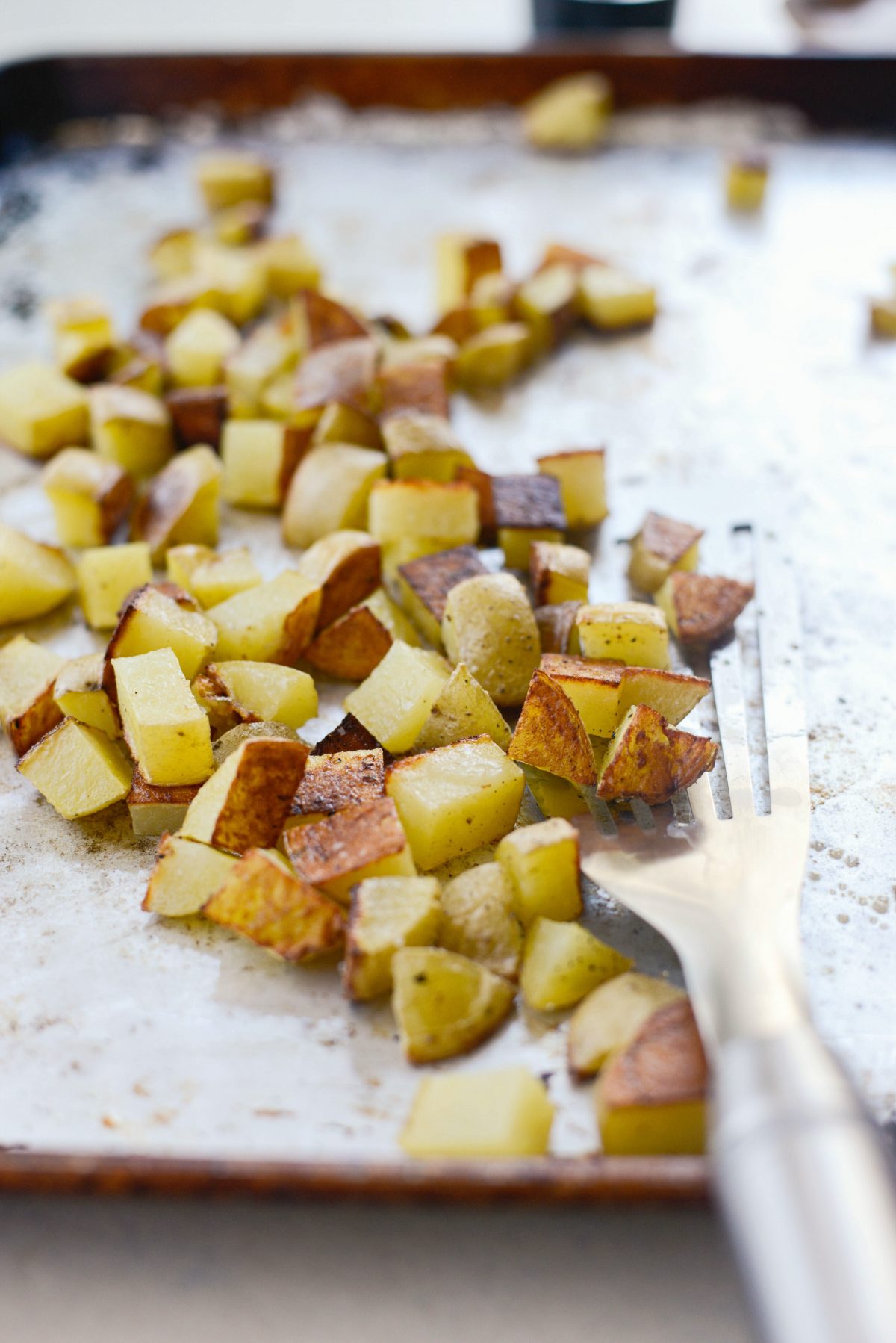 First, preheat your oven to 400°. Meanwhile, dice the potatoes into bite-size pieces about 3/4-inch or so. Toss with 1 teaspoon olive oil and season with a couple pinches of kosher salt and some freshly ground black pepper on a rimmed metal baking sheet. Roast on the bottom rack of your preheated oven for 10 minutes. Then remove and rotate the pan and move it to the middle rack to finish baking for another 8 to 10 minute or until the potatoes are tender and edges are crispy.
Allow the potatoes to cool slightly before trying to remove them from the pan. Potatoes tend to stick to the pan until they have cooled.
Next, place the chorizo in a large skillet and add the crispy Yukon gold potatoes. Heat on medium-low until warm.
For the white corn tortillas; heat a dry skillet
[this post contains affiliate links.]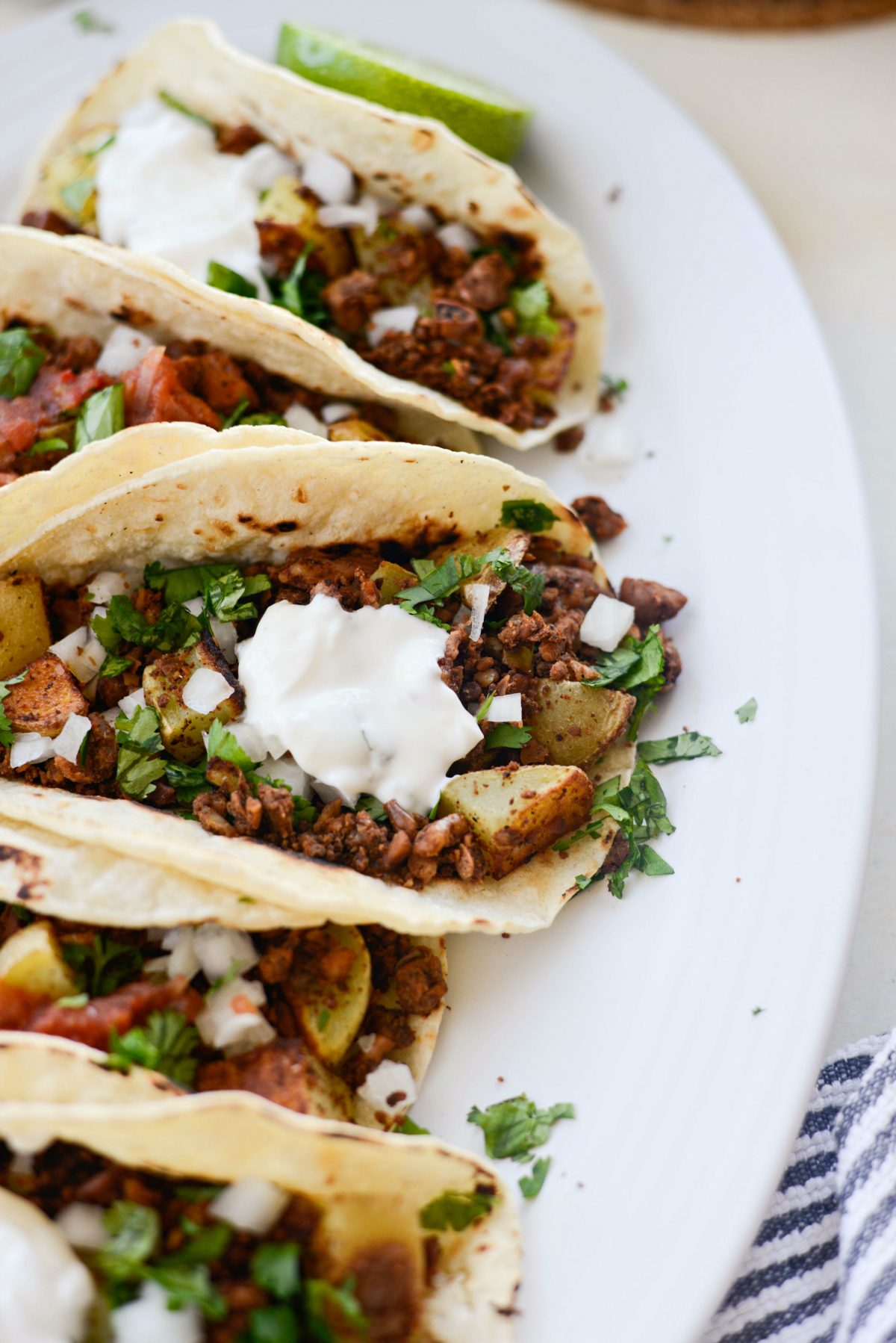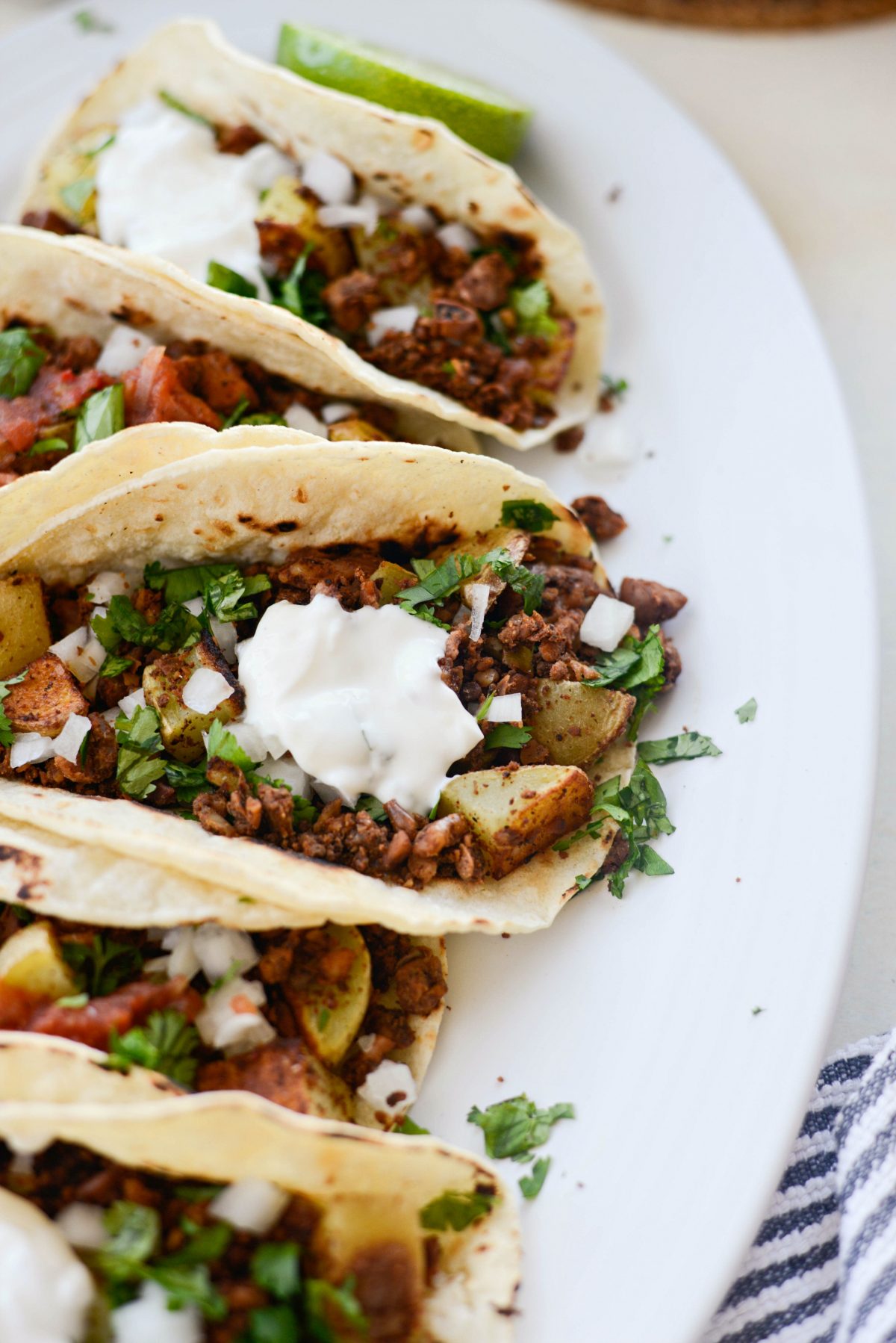 This post may contain affiliate links.
Buy the Cookbook: Simply Scratch : 120 Wholesome Homemade Recipes Made Easy Now available on Amazon »
THANK YOU in advance for your support!