Four ingredients is all you need to make this Roasted Cauliflower Rice recipe! Fresh, crisp cauliflower is pulsed into crumbles and tossed with garlic, sea salt and olive oil and roasted until golden brown. Serves 4 in 30 minutes.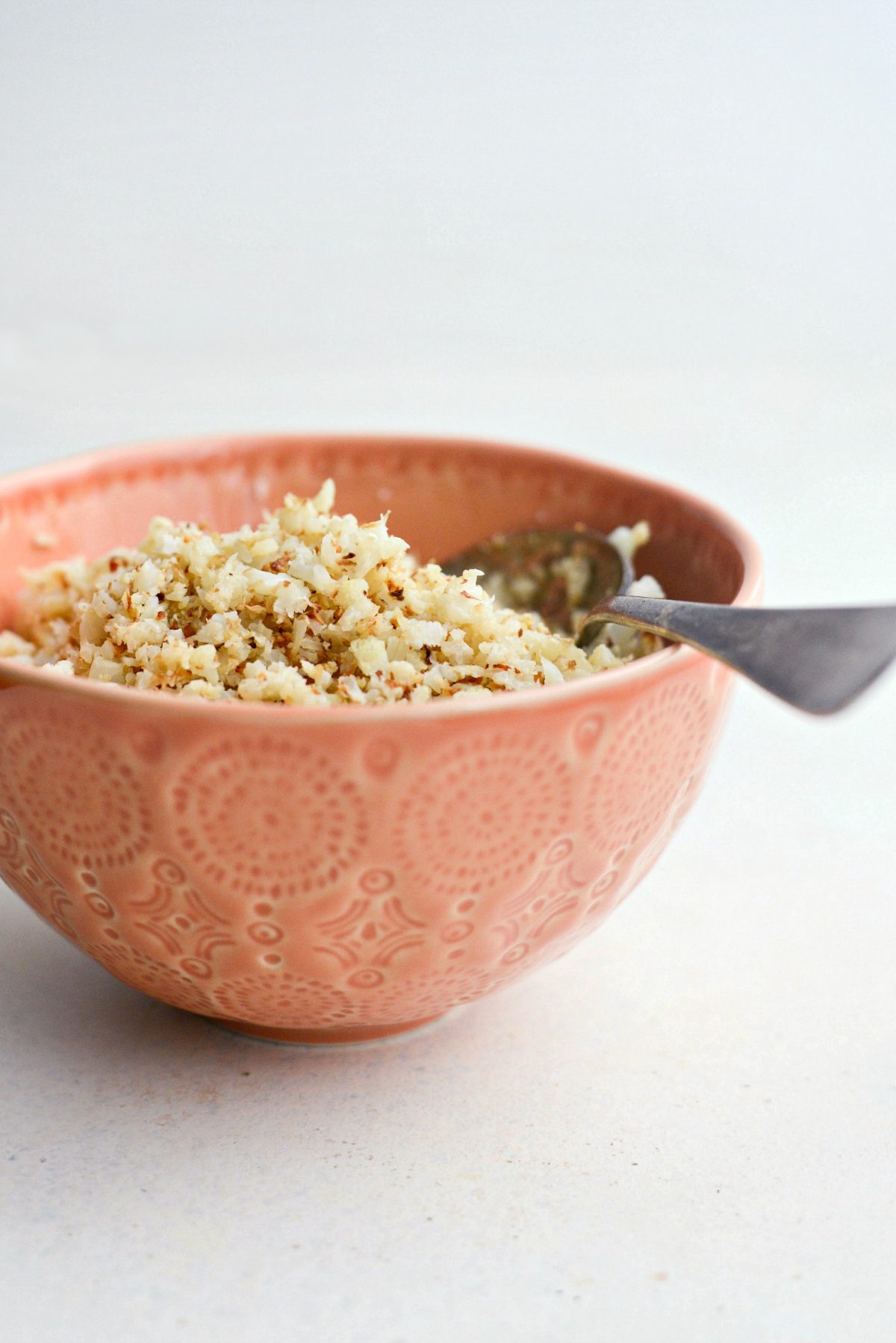 I'm not one of those people that will tell you that cauliflower rice tastes just like regular rice. Because it does not. Not even a little. What it does do, is give you that substantial bulkiness or "filler" that rice does but with less carbs and calories. In this particular recipe, roasting the cauliflower in a hot oven with olive oil brings out the little natural sugars cauliflower has and caramelizes it, giving it a toasty flavor.
So so good.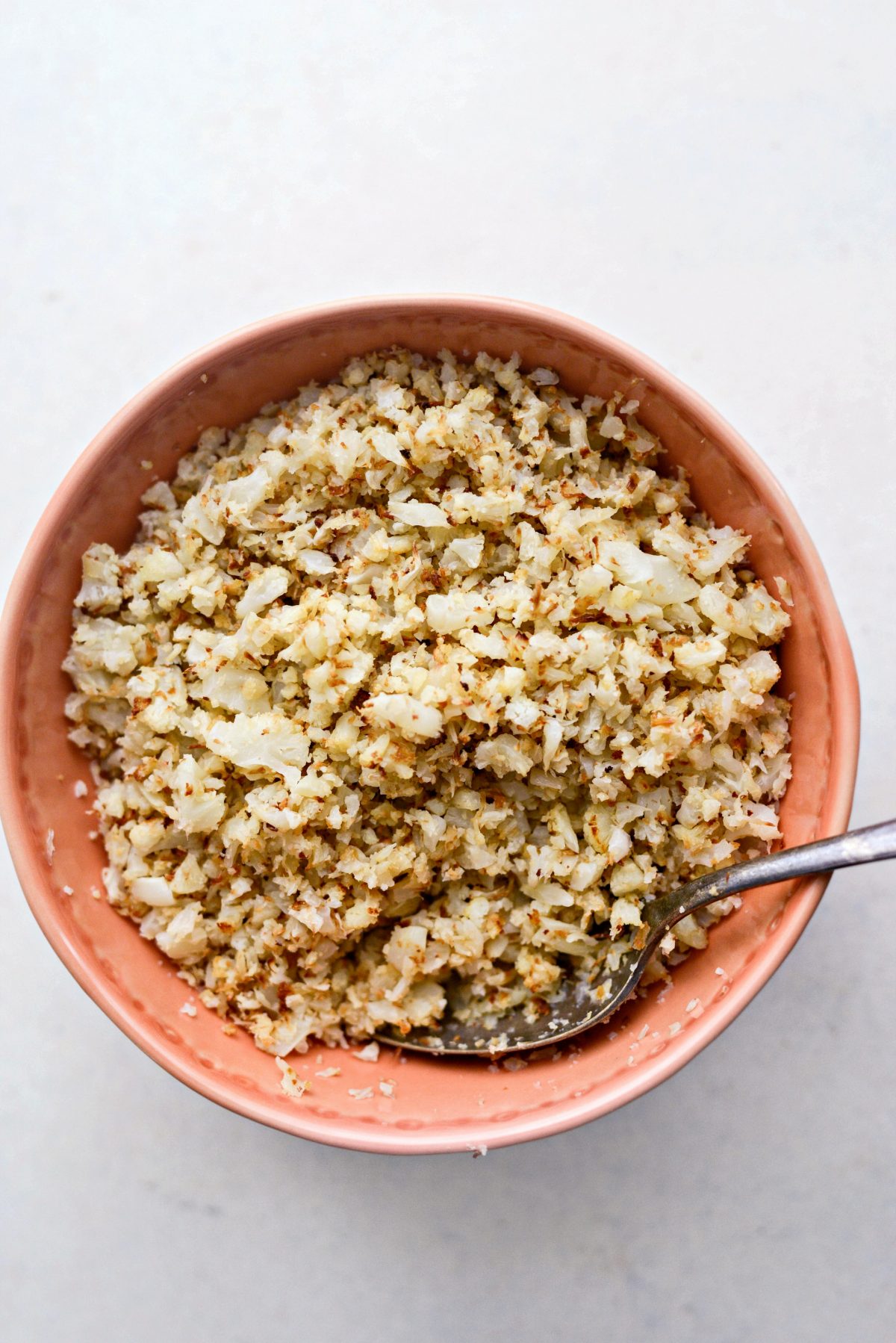 This is my go- to and favorite method for preparing cauliflower rice. I make it all the time and it is so flavorful and simple.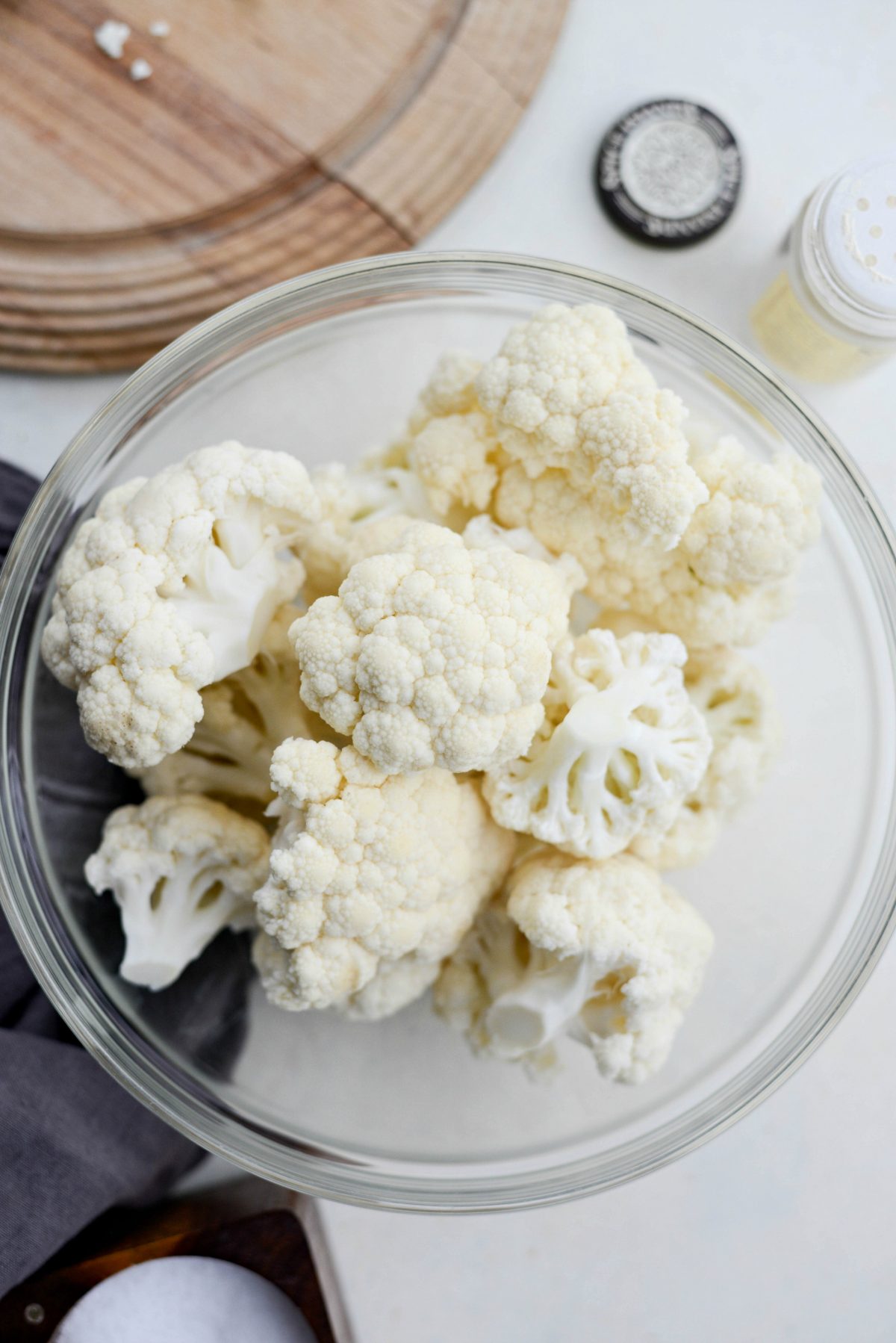 To make this Roasted Cauliflower Rice you will need:
olive oil spray
a large head of cauliflower
garlic powder
kosher salt
Start by cutting up one large head of cauliflower into florets.
Then, while working in batches, pulse until the cauliflower is in small crumbles. Transfer to a bowl and repeat with the remaining cauliflower.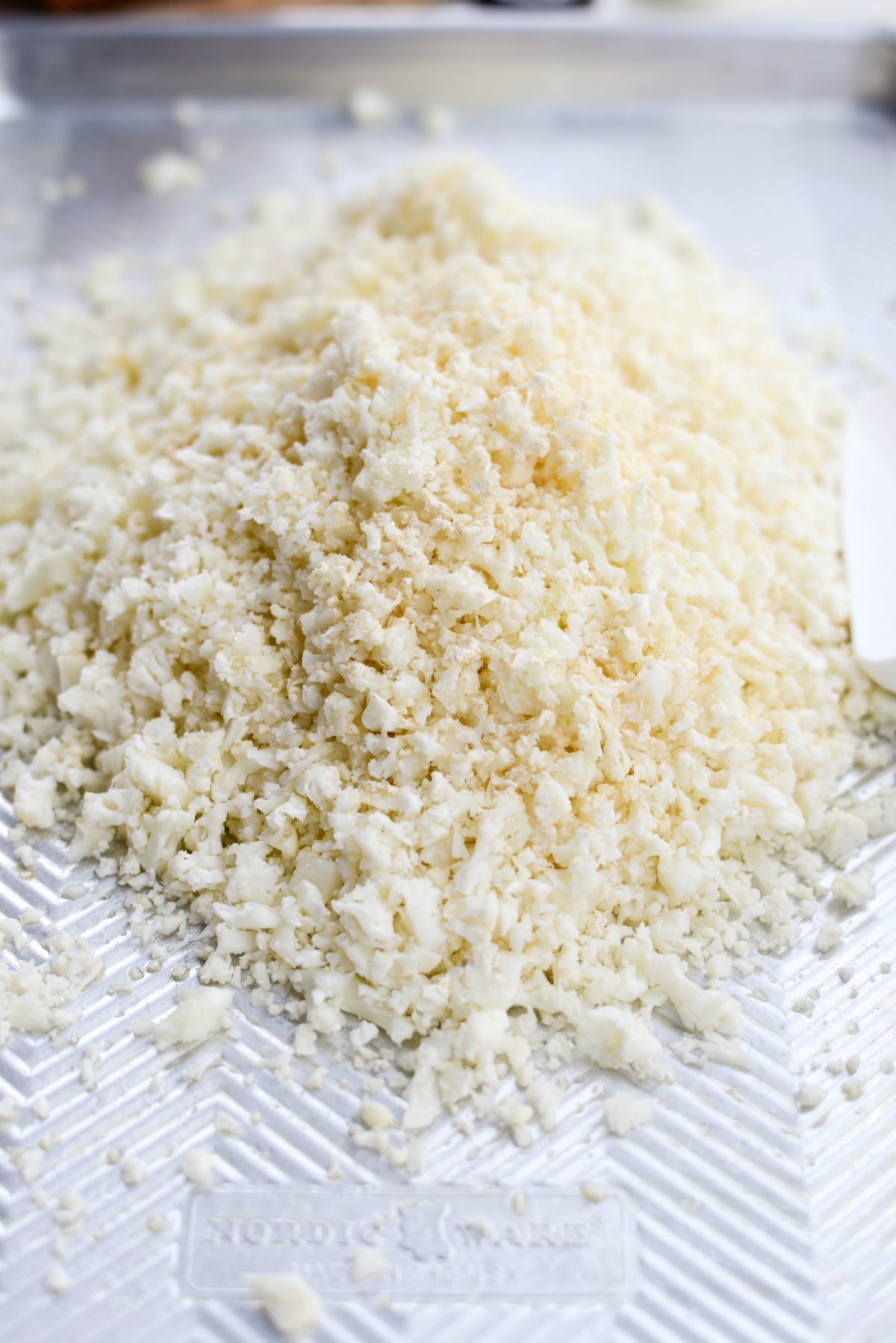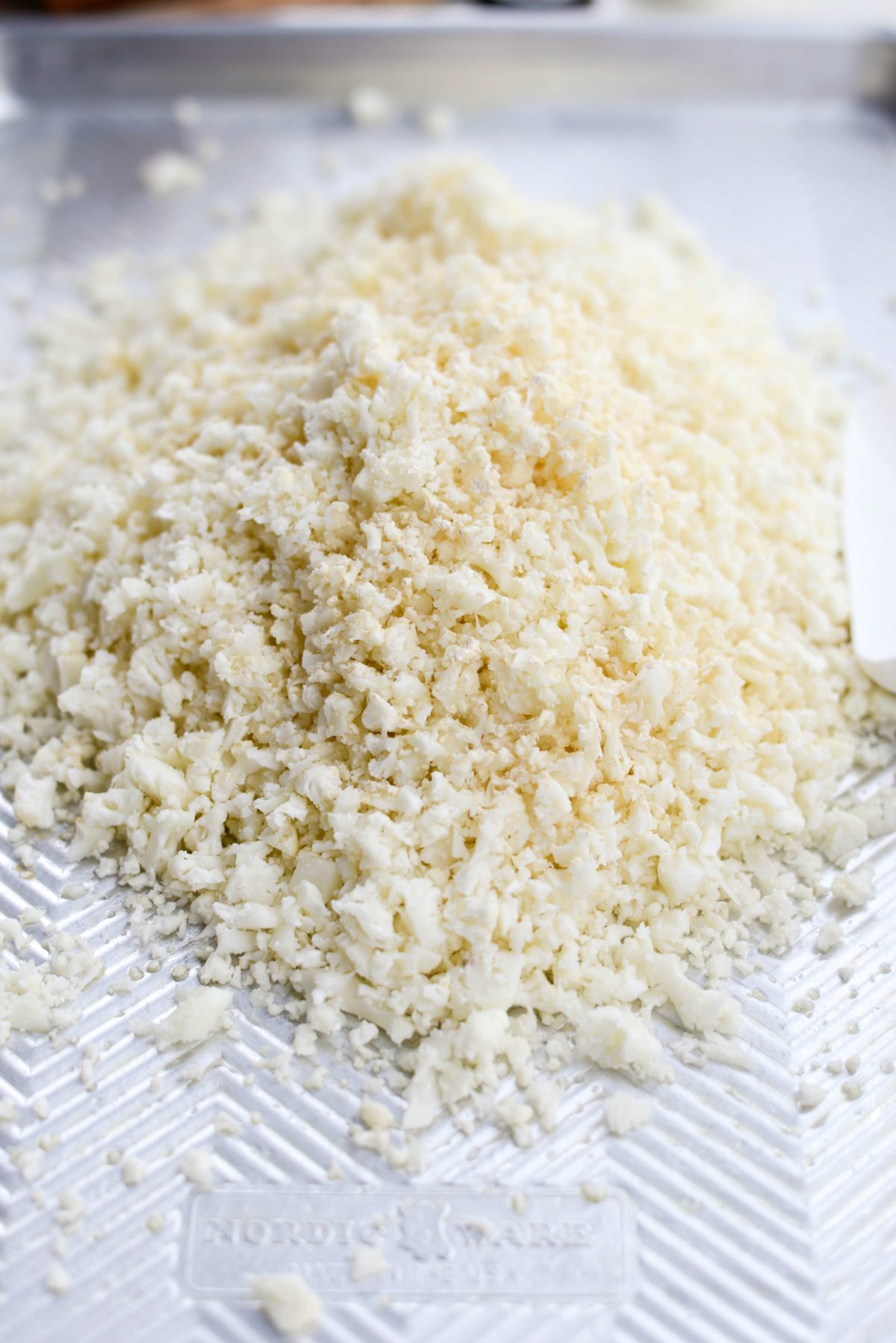 Next, spray a rimmed baking sheet with olive oil. Tip the cauliflower out onto the pan, season with a couple pinches of kosher salt and 5 to 6 shakes of garlic powder. Toss to combine and spread out evenly. Spray the cauliflower one last time before sliding the pan onto the bottom rack of your preheated oven.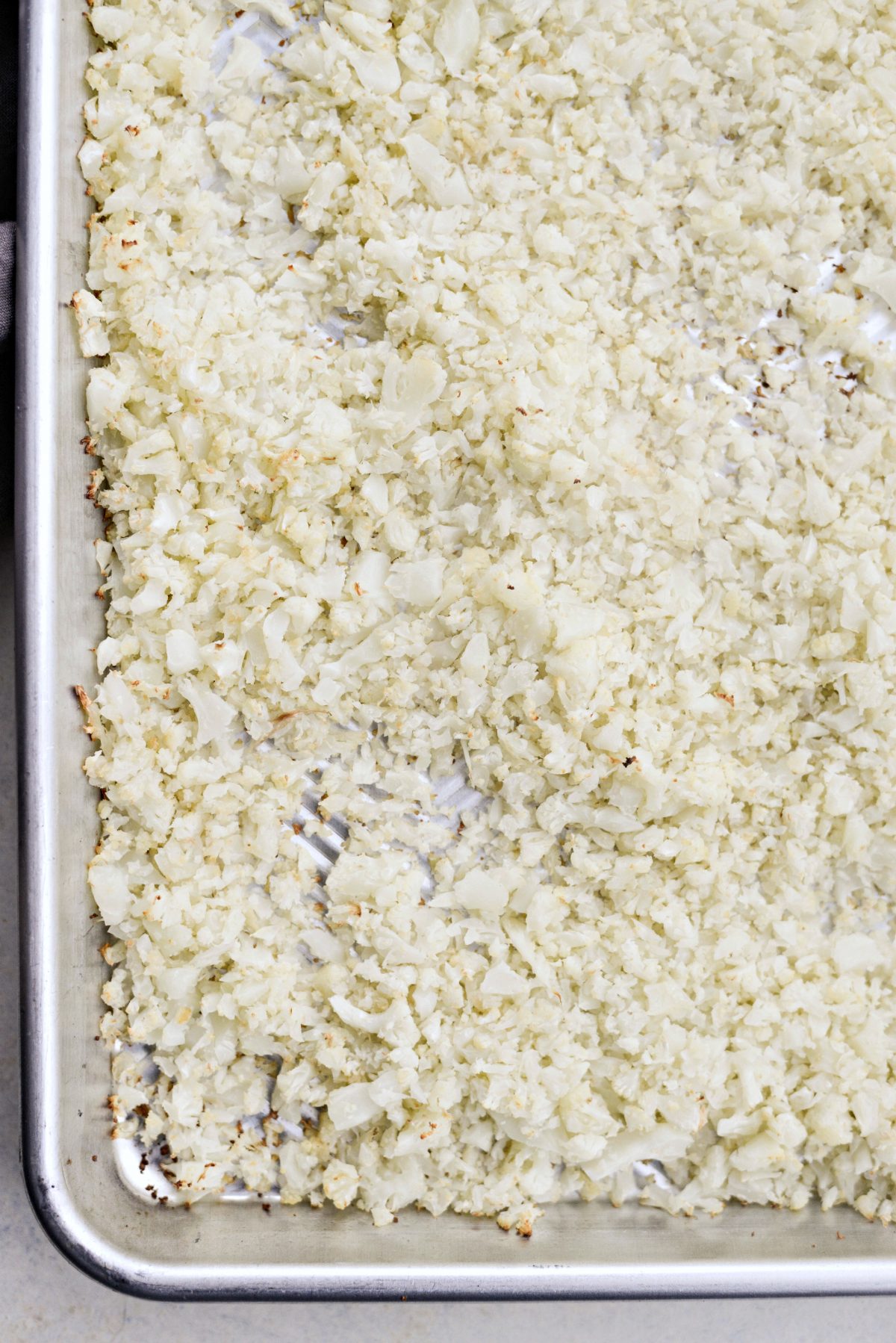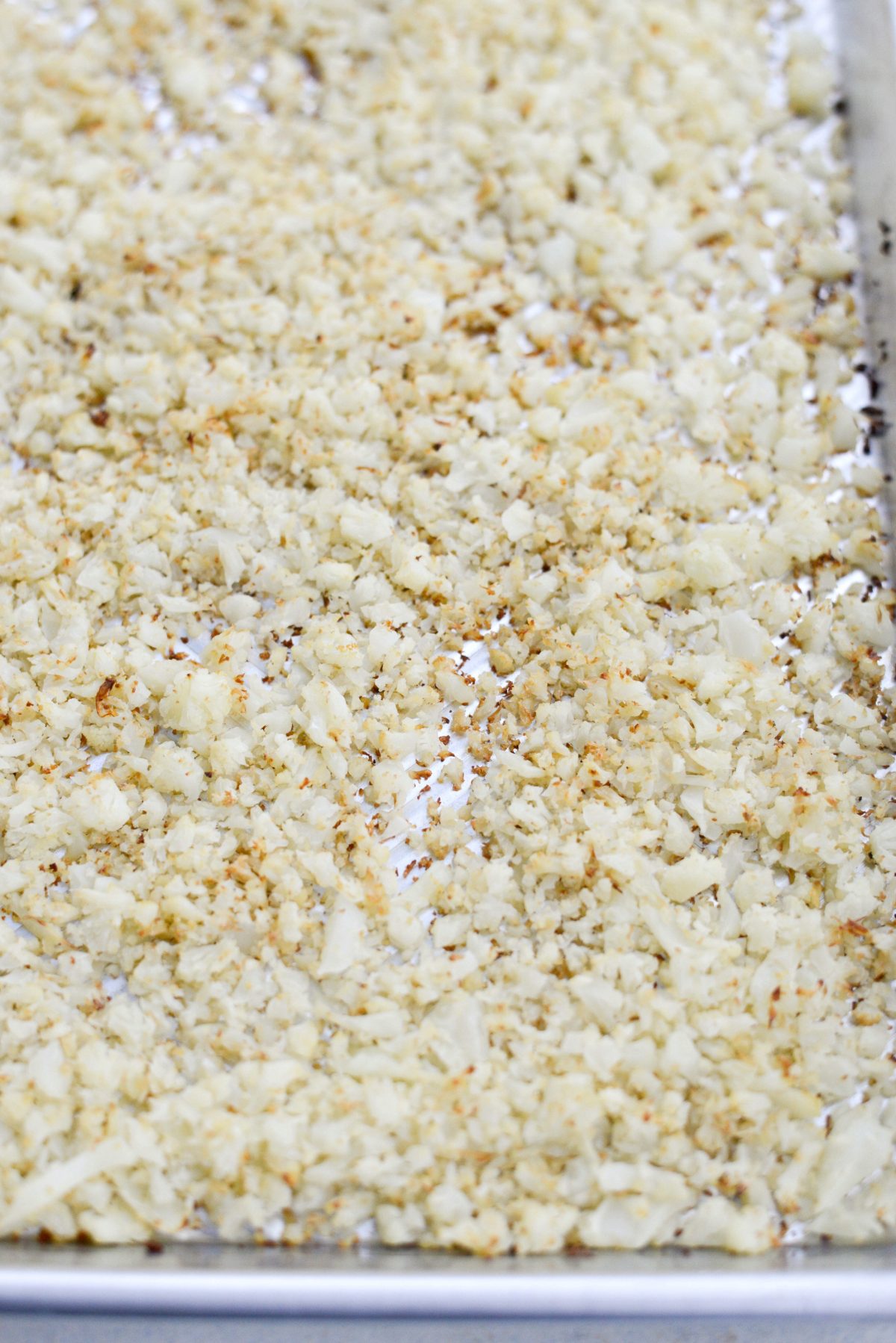 Then roast for 10 minutes. Next, remove, toss and spread back out before roasting for an additional 10 minutes. Repeat this step one more time, for a total of 30 minutes, or until the cauliflower rice is golden brown.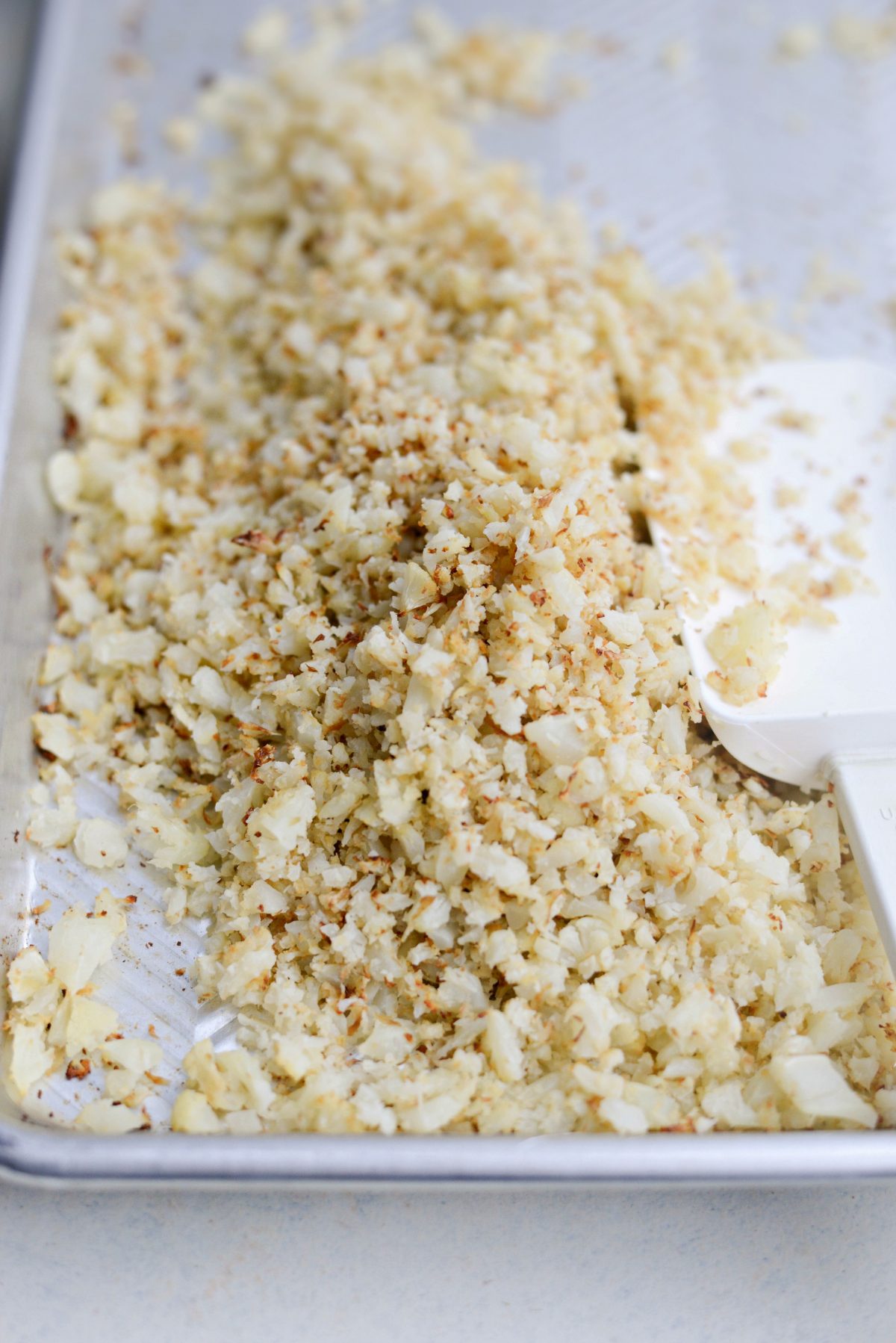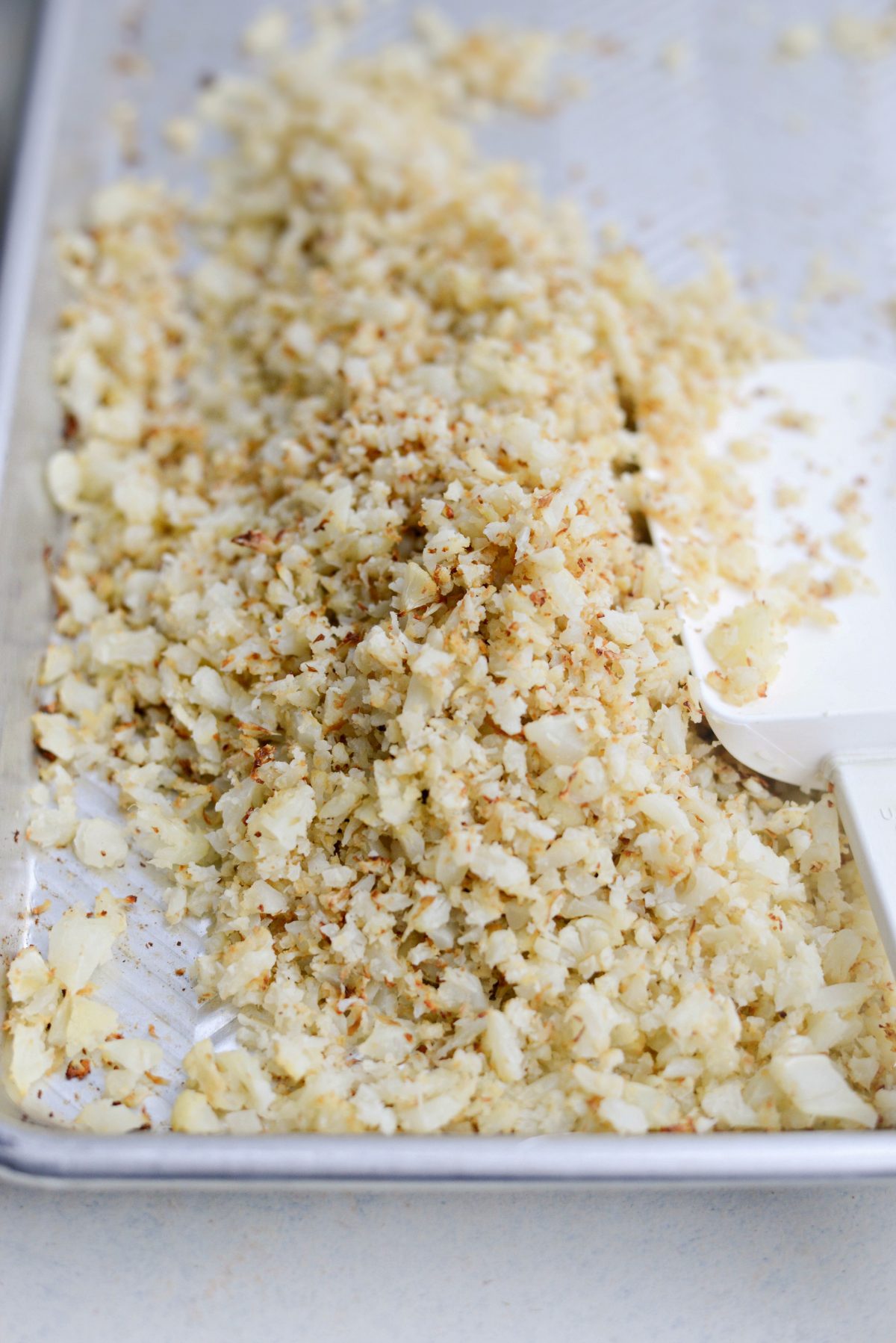 That's it! Whether tucked into lettuce wraps or under your favorite stir-fry, this is a delicious side dish for really anything. And did I mention it's SO simple?
What's better than cauliflower rice? Roasted cauliflower rice. Be sure to stay tuned because tomorrow I'll be sharing a recipe that this is perfect with and it's both easy, delicious and healthy.
Click here for more cauliflower and cauliflower rice recipes!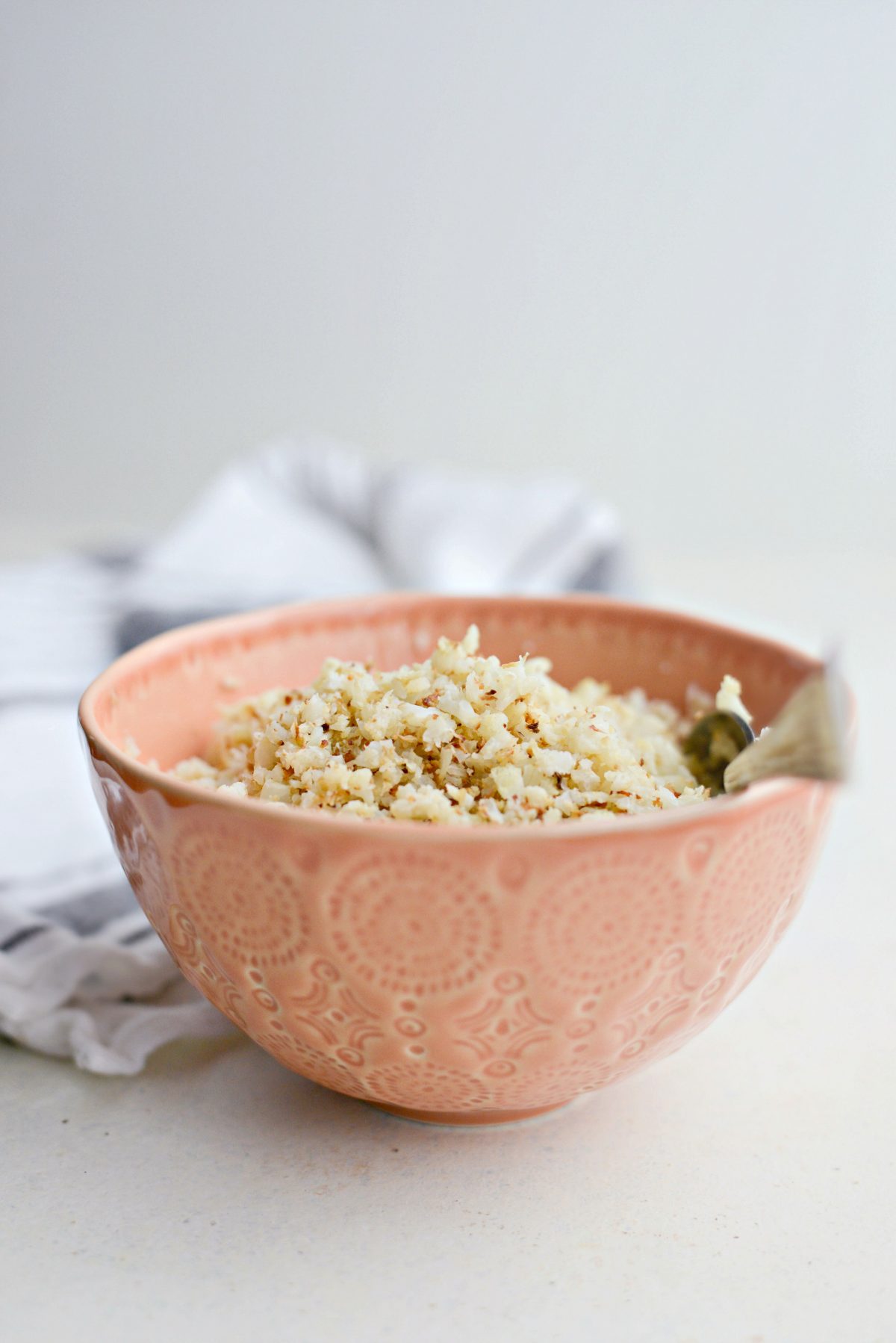 Enjoy! And if you give this Roasted Cauliflower Rice recipe a try, let me know! Snap a photo and tag me on twitter or instagram!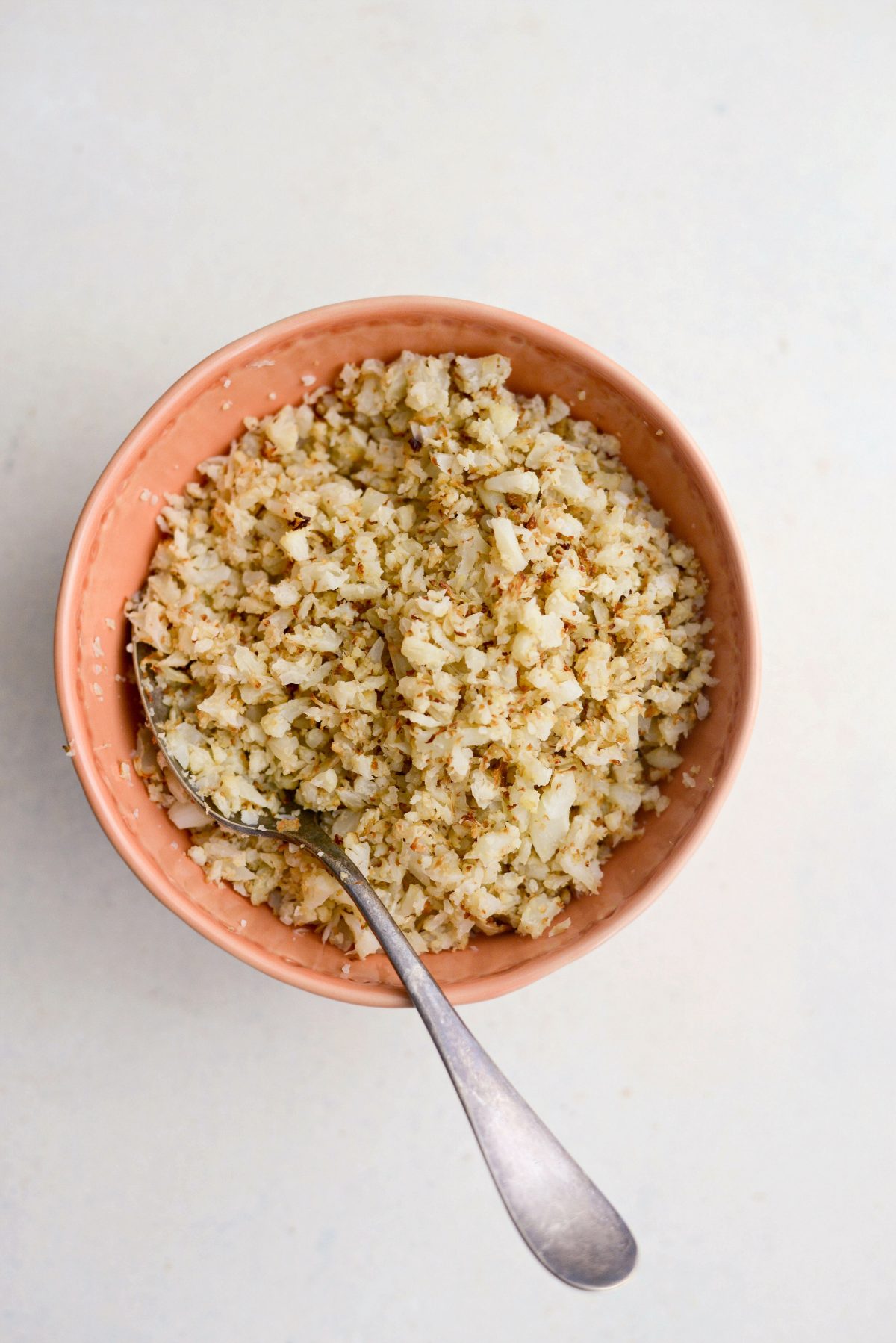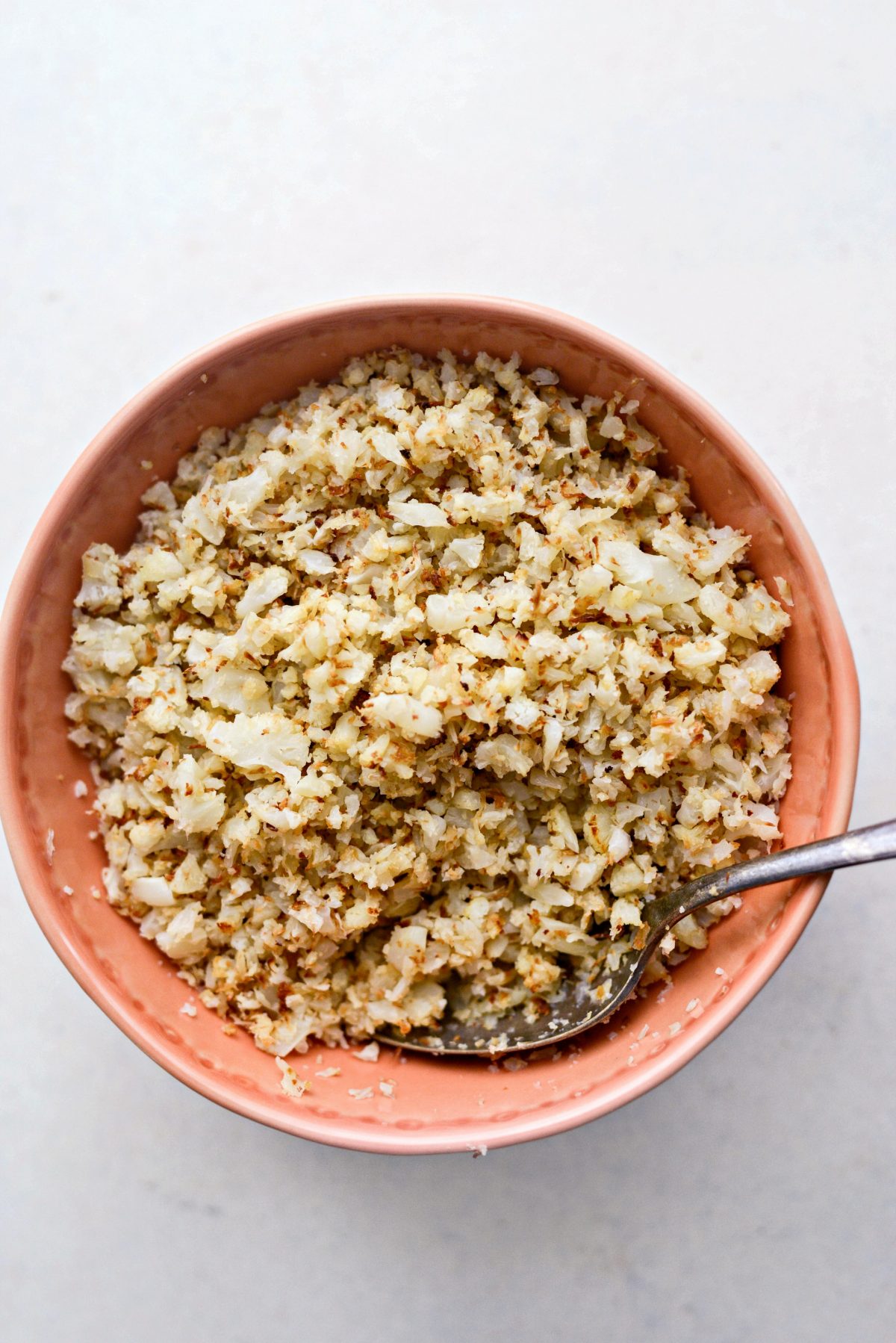 This post may contain affiliate links.
Buy the Cookbook: Simply Scratch : 120 Wholesome Homemade Recipes Made Easy Now available on Amazon »
THANK YOU in advance for your support!