A platter of Roasted Shrimp with Homemade Cocktail Sauce will be the hit of any party! Shrimp are roasted in olive oil, salt and pepper get a squeeze of fresh lemon juice right out of the oven. And my homemade cocktail sauce is so much more than just horseradish and ketchup. SO delicious and the perfect appetizer for your New Years Eve!
You can't go wrong with a classic appetizer, especially when it's shrimp. Bonus points if it's easy. And this roasted shrimp appetizer checks all of those boxes.
Every year my mom makes roasted shrimp for our family Christmas get together. However this time, I'm making homemade cocktail sauce because you just can't bean homemade anything. Something magical happens when shrimp and cocktail sauce meet in your mouth. It's a fresh, spicy burst that's completely and utterly additive. And this is exactly why if you see me at a party, I'm never standing too far from the shrimp and cocktail sauce.
Ps. Both the roasted shrimp and the cocktail sauce only take a few minutes to whip up, making this the perfect last minute appetizer!
To Make the shrimp you will need:
2 pounds peeled and deveined shrimp
olive oil
kosher salt
freshly ground black pepper
juice of 1/2 a lemon
For the cocktail sauce you will need:
2/3 cup ketchup
2 to 4 tablespoons prepared horseradish
1/2 teaspoon freshly ground black pepper
and 1/2 teaspoon garlic powder
1/4 teaspoon onion powder
the juice of 1/2 a lemon
1/2 to 3/4 teaspoon sriracha
kosher salt, to taste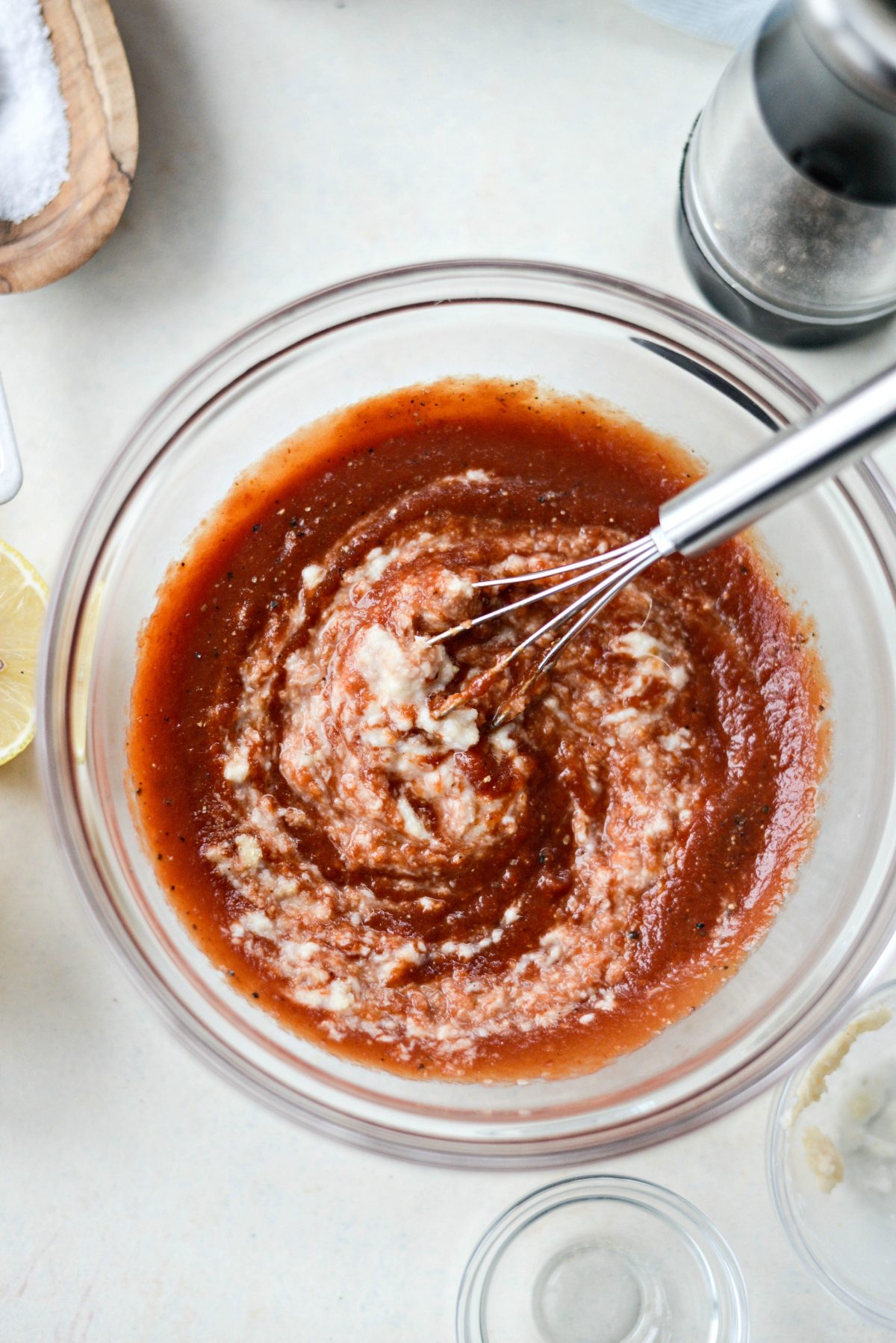 First, in a medium mixing bowl, combine the ketchup, horseradish, black pepper, garlic powder, onion powder, sriracha and juice of 1/2 a lemon. Whisk to combine and taste test, seasoning with kosher salt to taste. For this recipe, I made a batch of my homemade ketchup.
Cover and refrigerate until ready to serve.
Next divide the shrimp among two rimmed sheet pans.
And then drizzle each pan with half of the olive oil (about 1-1/2 teaspoons olive oil each) and season with a few pinches kosher salt.
Then arrange the shrimp so they aren't crowding and roast on the middle rack of your preheated oven for 6 to 8 minutes. And then repeat with the second batch.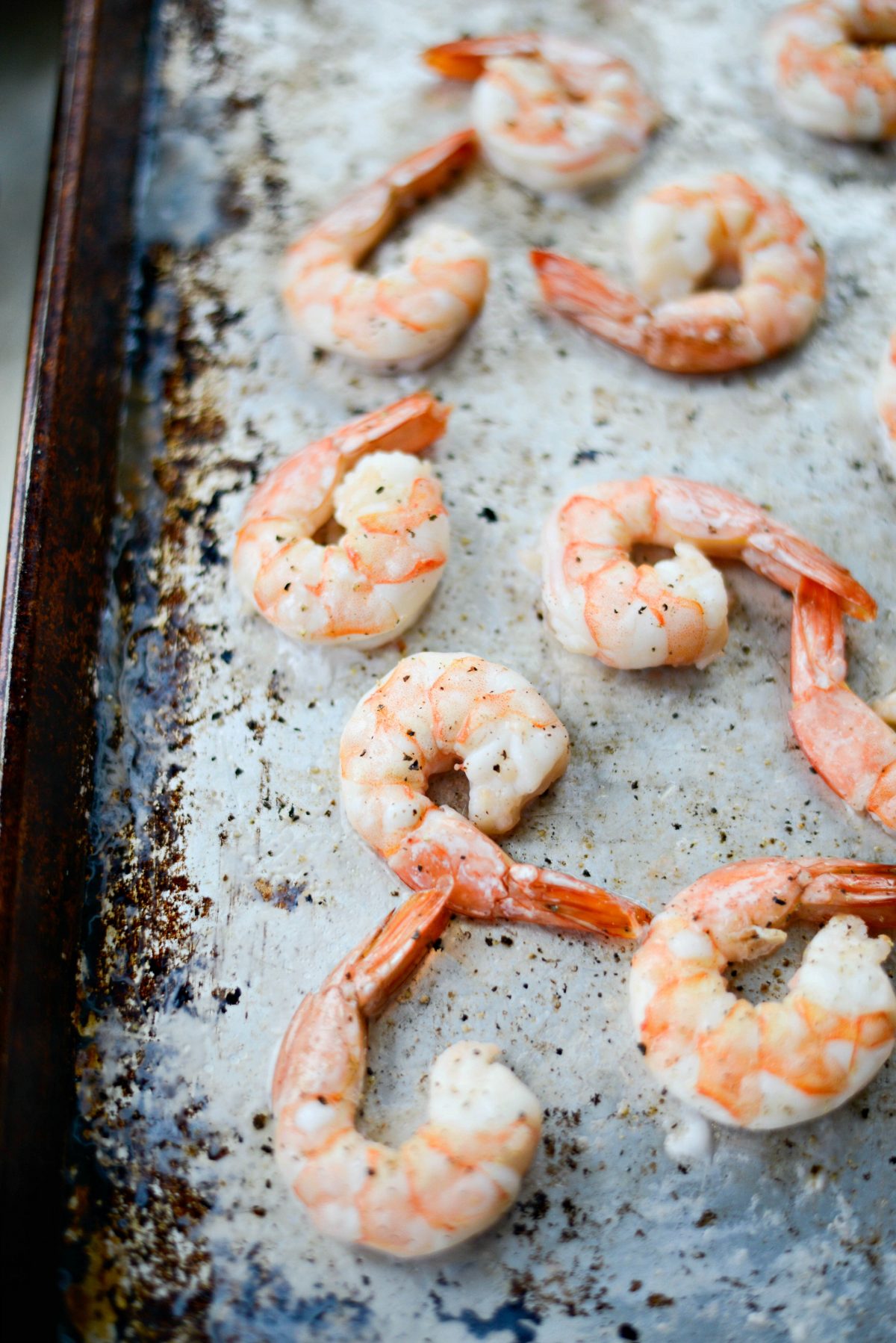 Next, once roasted, squeeze lemon juice over top and season with freshly ground black pepper.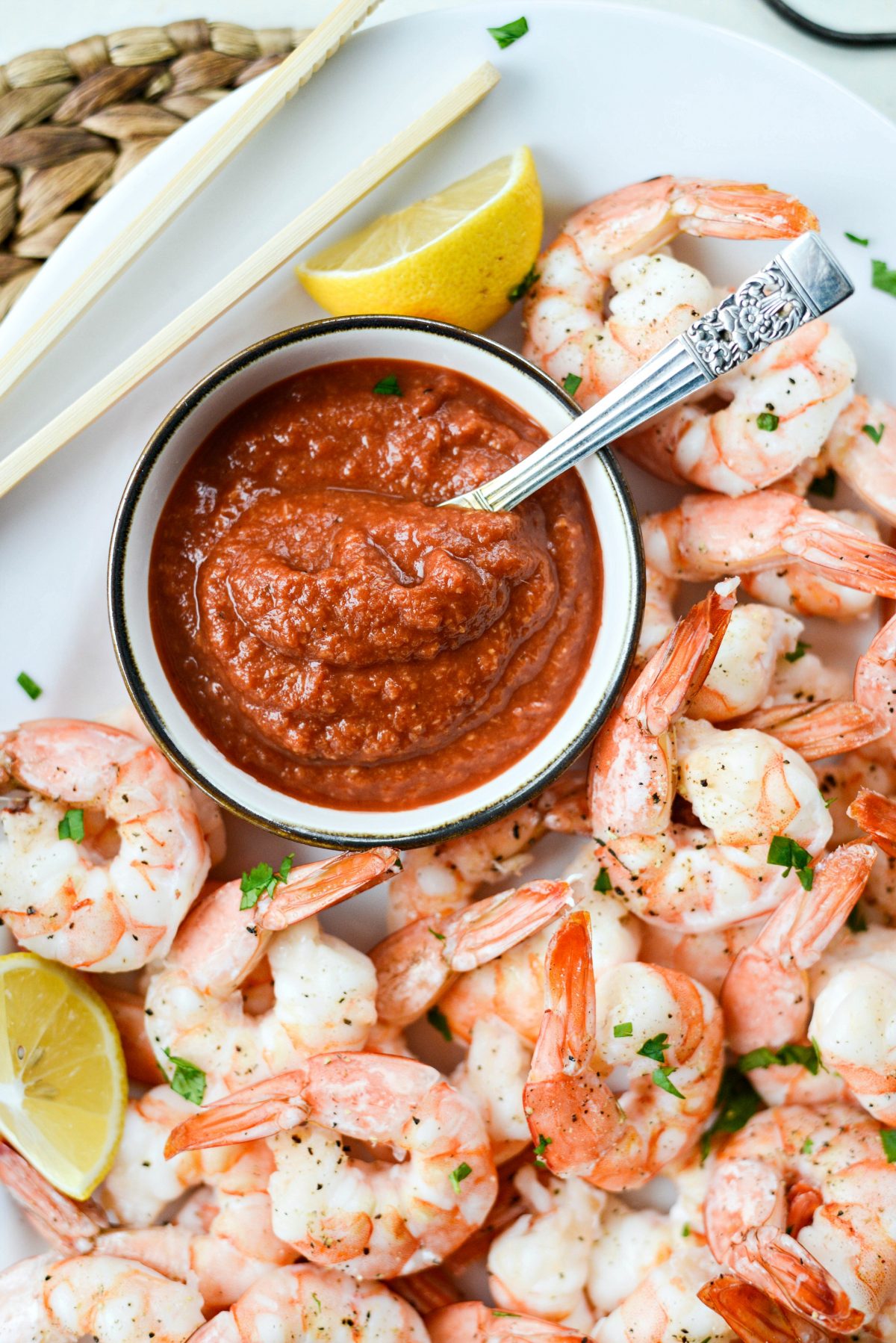 Finally, serve the roasted shrimp at room temperature or chilled with a bowl of homemade cocktail sauce. Also as a side note, when serving, set out a small dish for guests to discard their shrimp tails.
Dip, devour and repeat!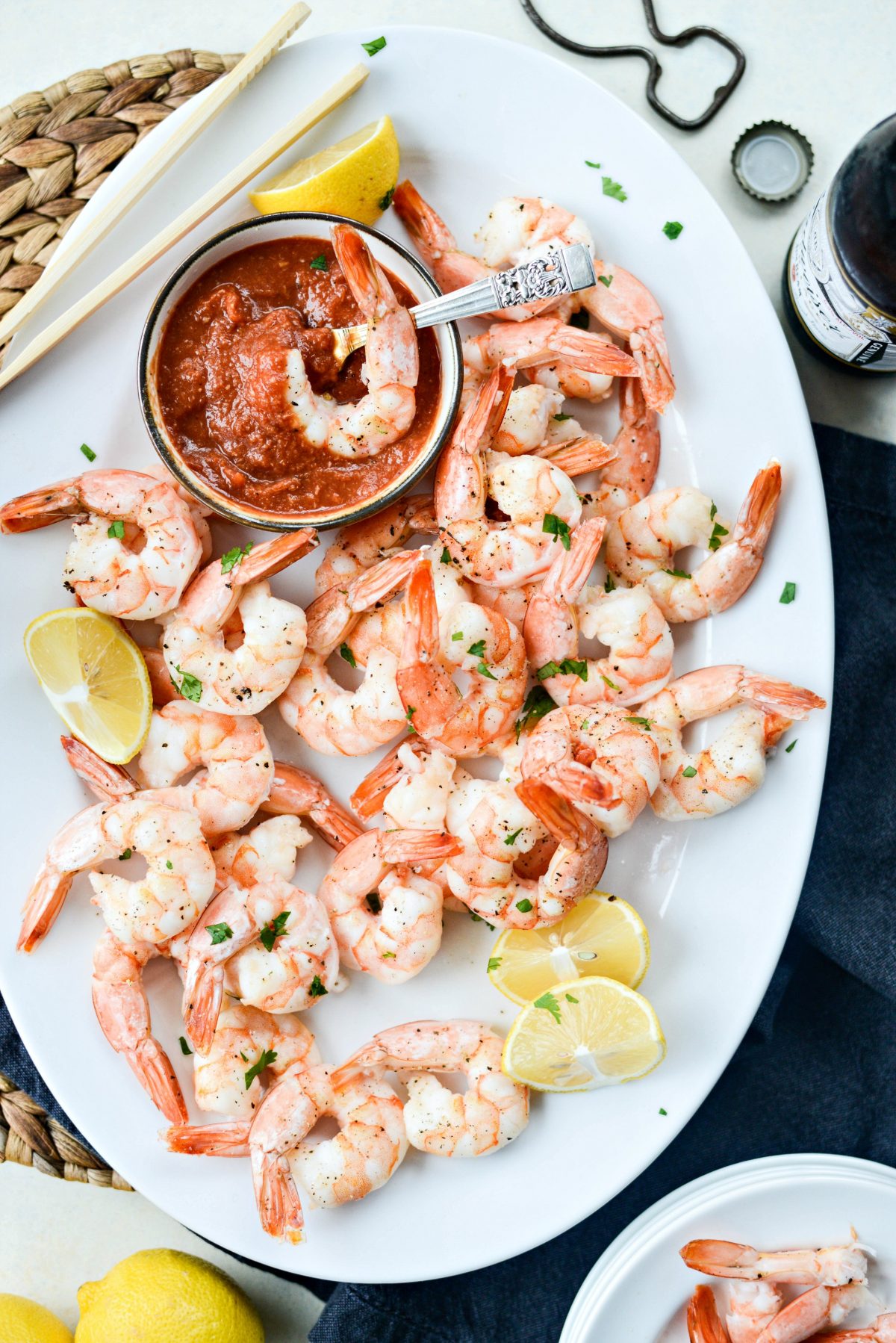 Enjoy! And if you give this recipe a try, let me know! Snap a photo and tag me on twitter or instagram!

This post may contain affiliate links.
Buy the Cookbook: Simply Scratch : 120 Wholesome Homemade Recipes Made Easy Now available on Amazon »
THANK YOU in advance for your support!