Grab and go with these delicious Make Ahead Yogurt Parfaits! Vanilla yogurt topped with fruit and homemade granola – so easy! These jars can be whipped up in advanced and enjoyed as a quick breakfast, satisfying snack or healthy treat!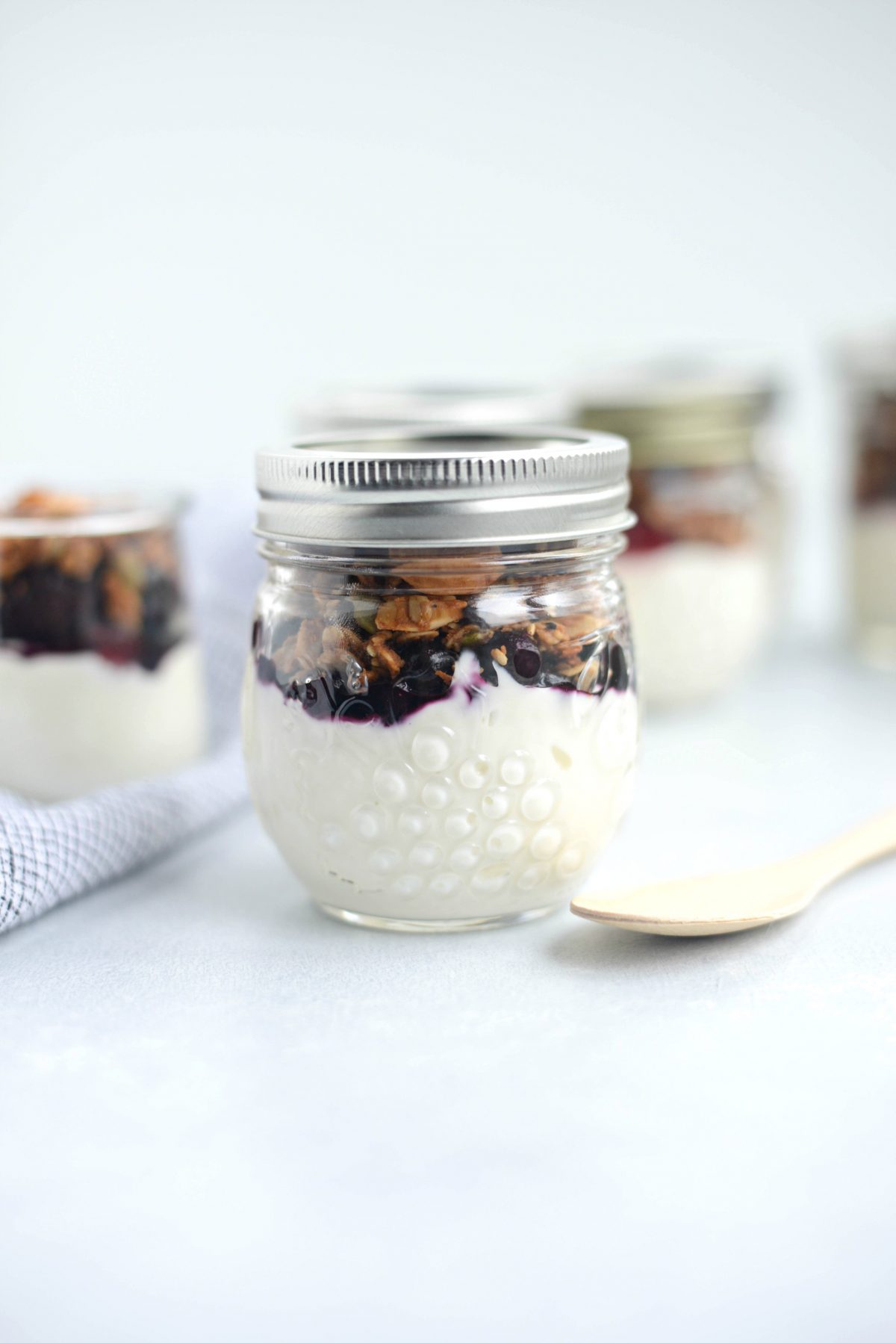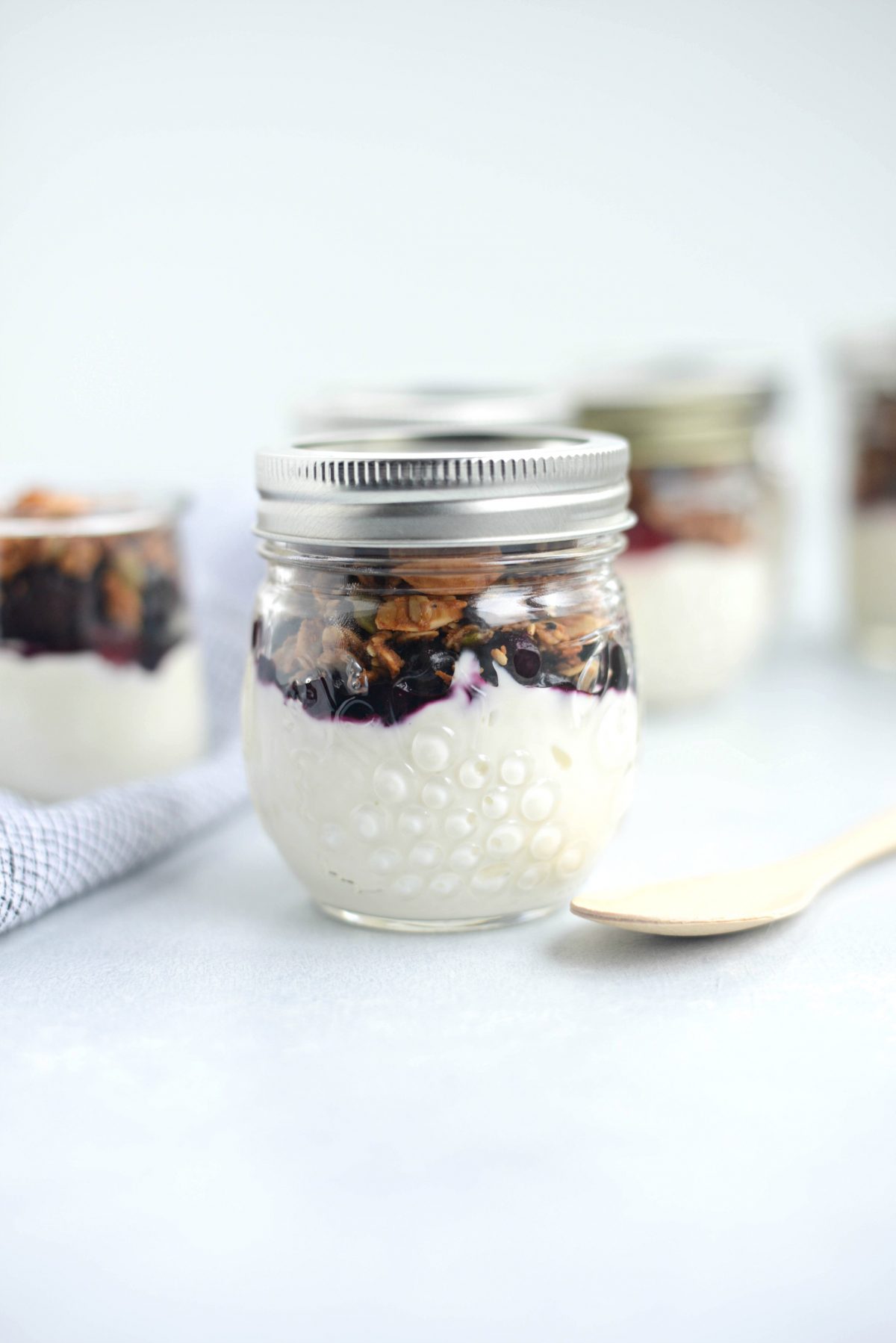 You guys! I know this is pretty self explanatory and you really don't need all these photos showing you how to build these make ahead breakfast parfaits…BUT you know me and this is what I do, and plus they are so pretty and so so SO good.
Homemade granola, of course, is where it's at. You can pick from an array of homemade granolas and go with your fave. Also choose your yogurt! I usually go with vanilla or coconut but any yogurt works here. And if you're like me and go on a smoothie kick every other month then you might just have a freezer full of fruit that is two seconds away from freezer burn. Use it!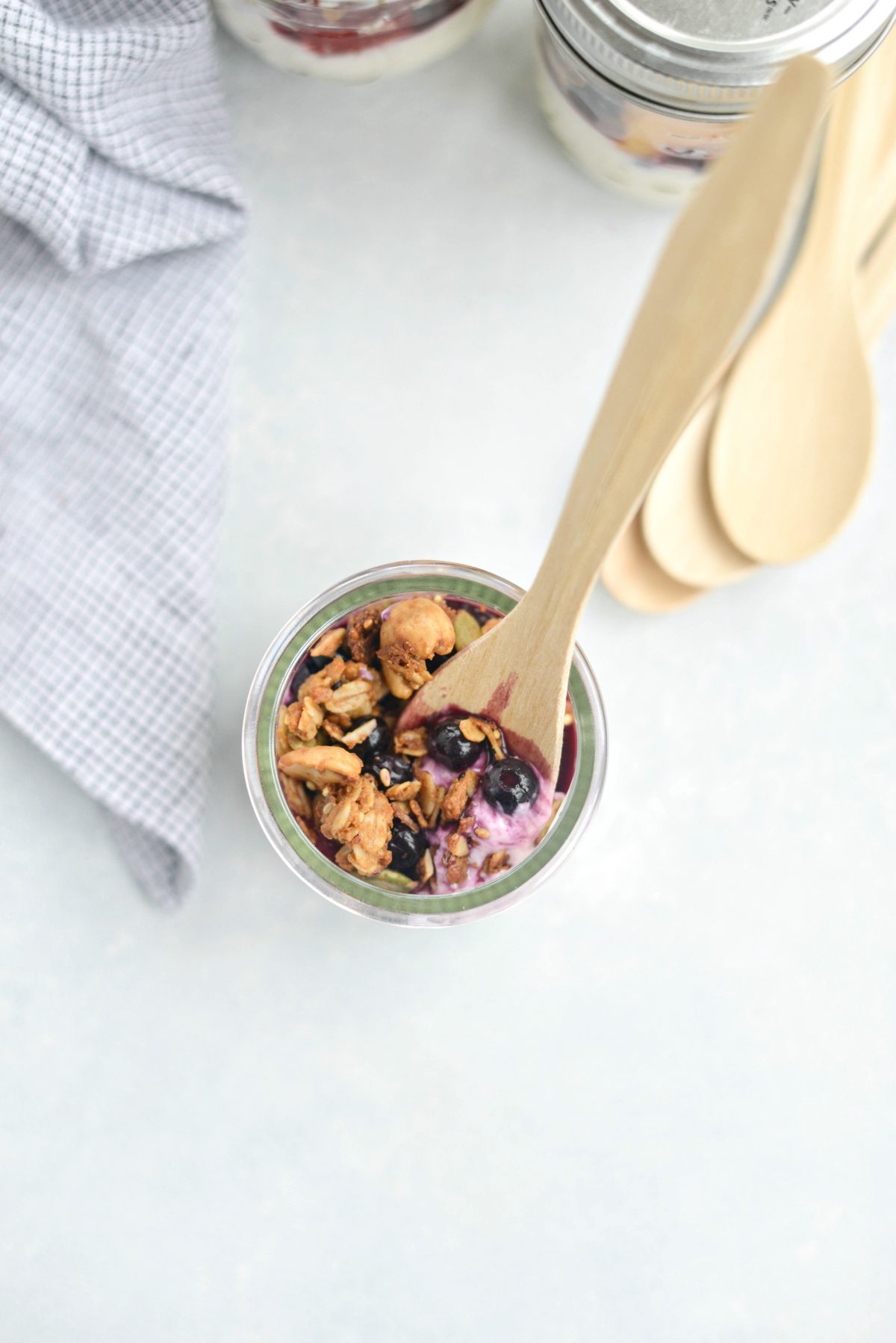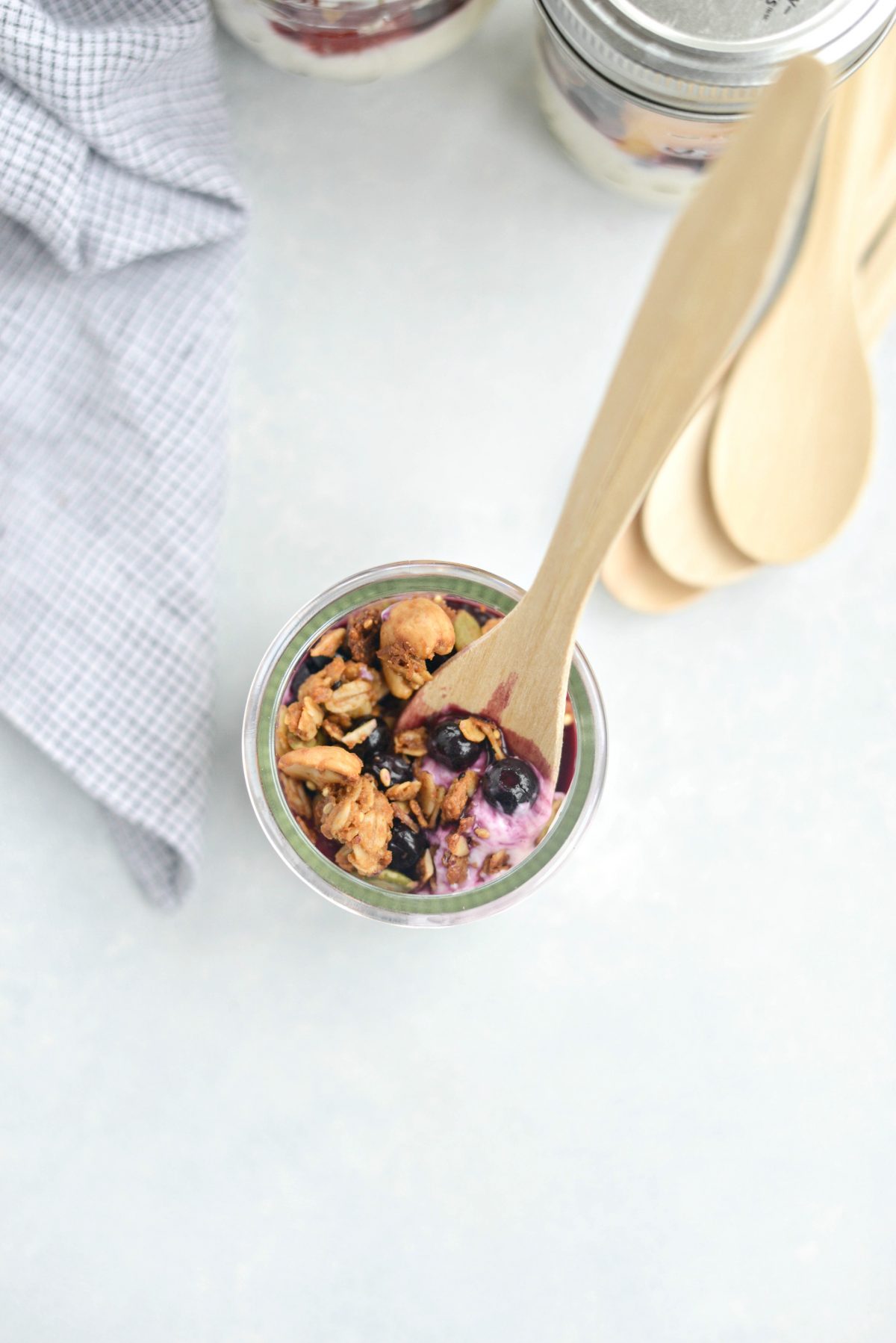 But what I might love the most is that I can make these little jars-o-deliciousness in advance and have breakfast or a midday snack at the ready. My girls love them too because they can have a jar while they get ready in the morning or right after school.
To make roughly 8 jars of these Make ahead yogurt parfaits you will need:
32 ounce container of vanilla Greek yogurt
2 cups granola
a few bags of frozen fruit – use your favorite
First add 1/2 cup of your favorite yogurt, in my case it's vanilla, into each jar.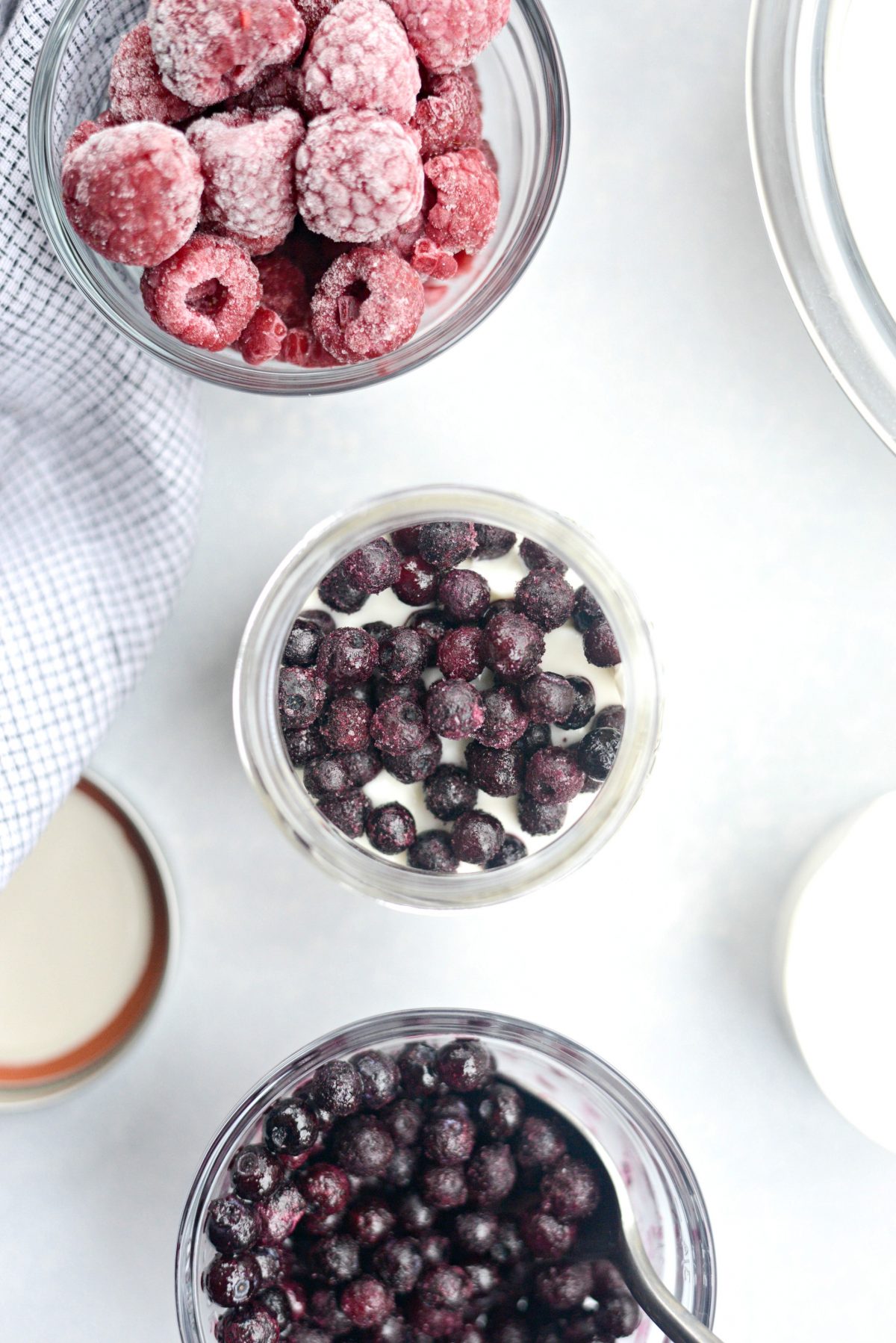 Add in some [frozen] fruit in a single layer. Larger fruits I press into the yogurt a tad so I can fit everything in the jar. The fruit you see above is wild blueberries and are my favorite! I get them at Kroger and they are smaller than traditional blueberries.
I used to love blueberry yogurt when I was a kid and this combo brings me back to those days.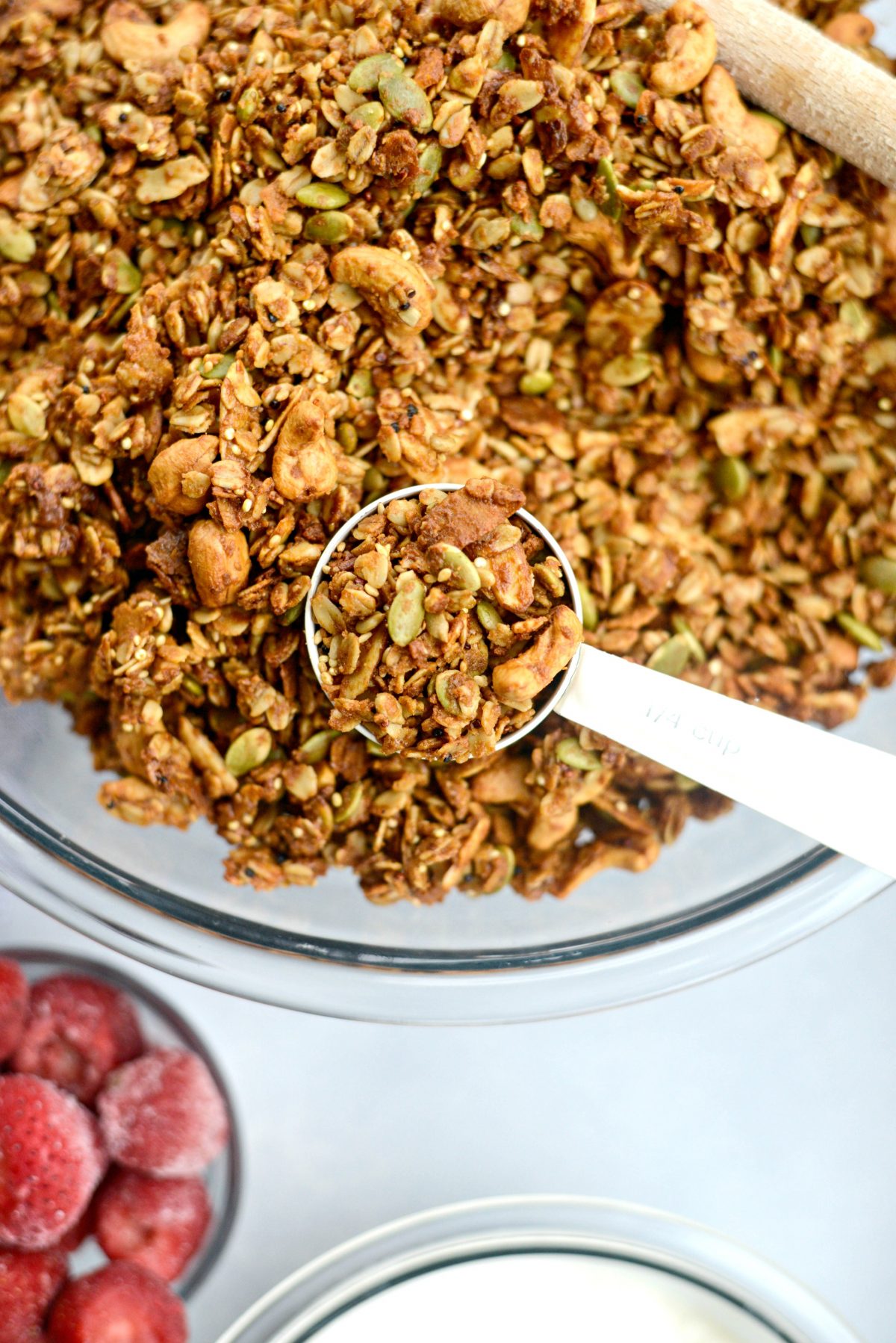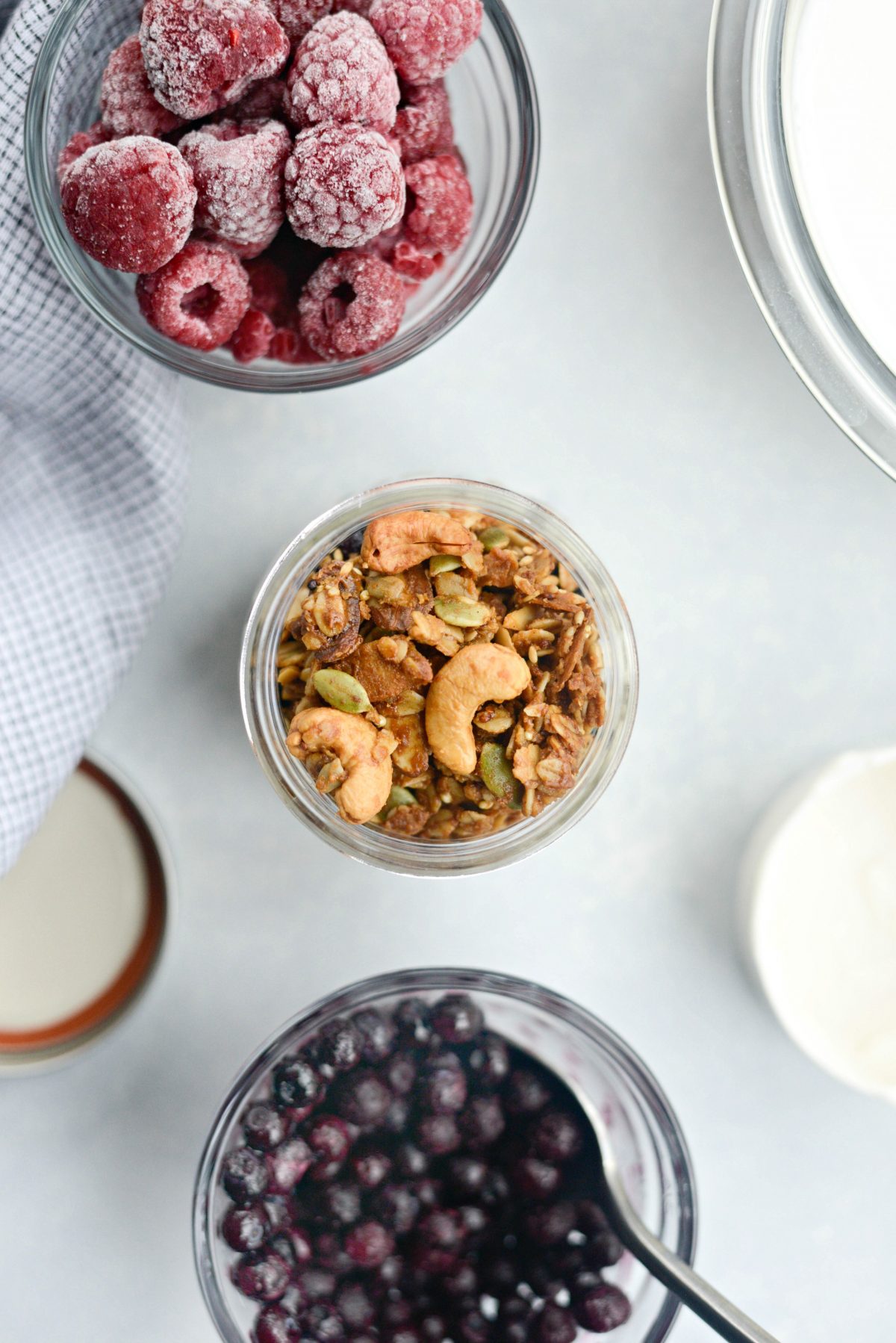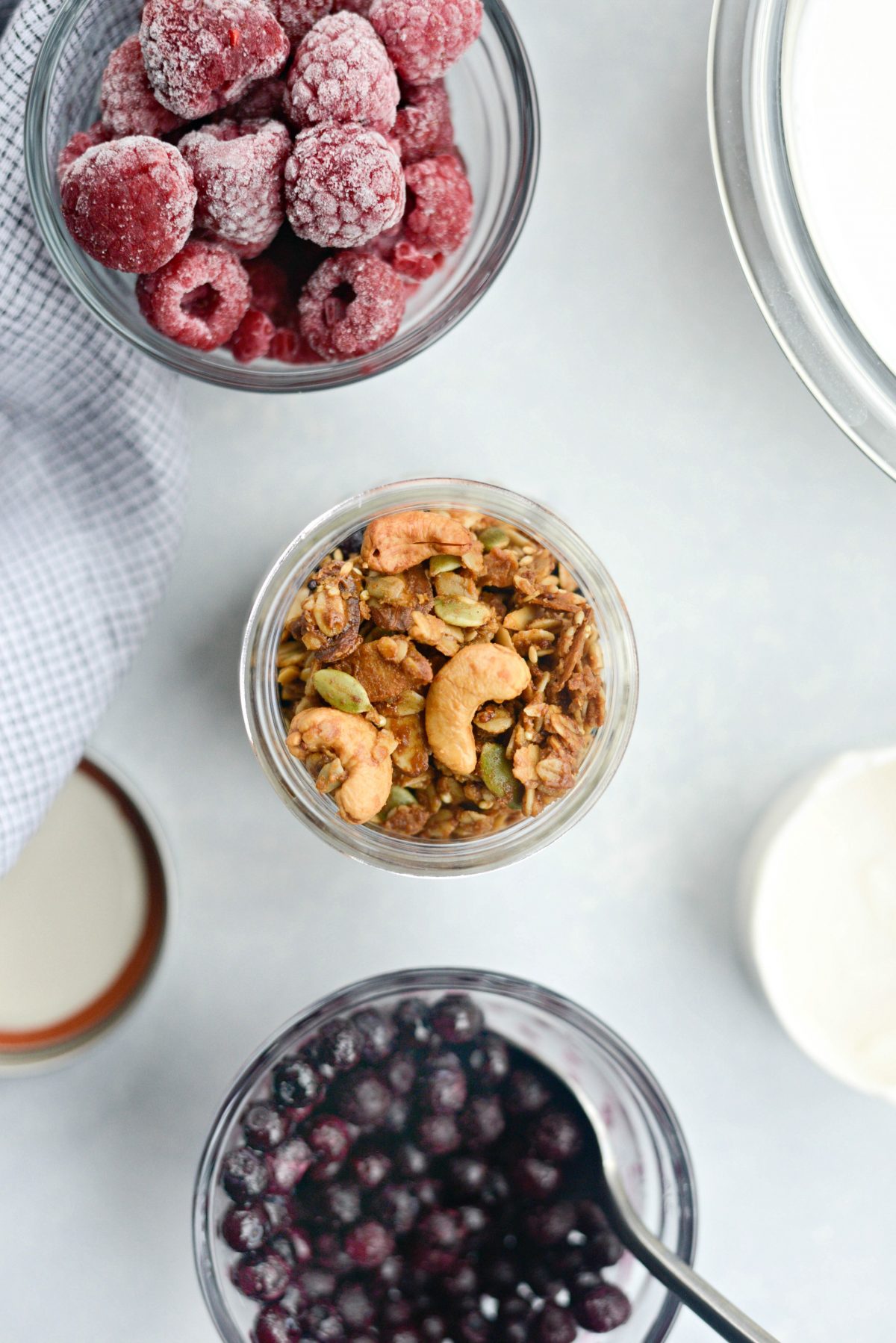 Lastly add in 1/4 cup of your favorite crunchy granola. I'm using my tahini nut and seed granola because I had it on hand but I would also suggest trying any one of these: coconut chia seed, honey almond granola, PB & J granola, and spiced pistachio and toasted coconut granola. You could even give my soft and chewy fruit and nut granola a try too!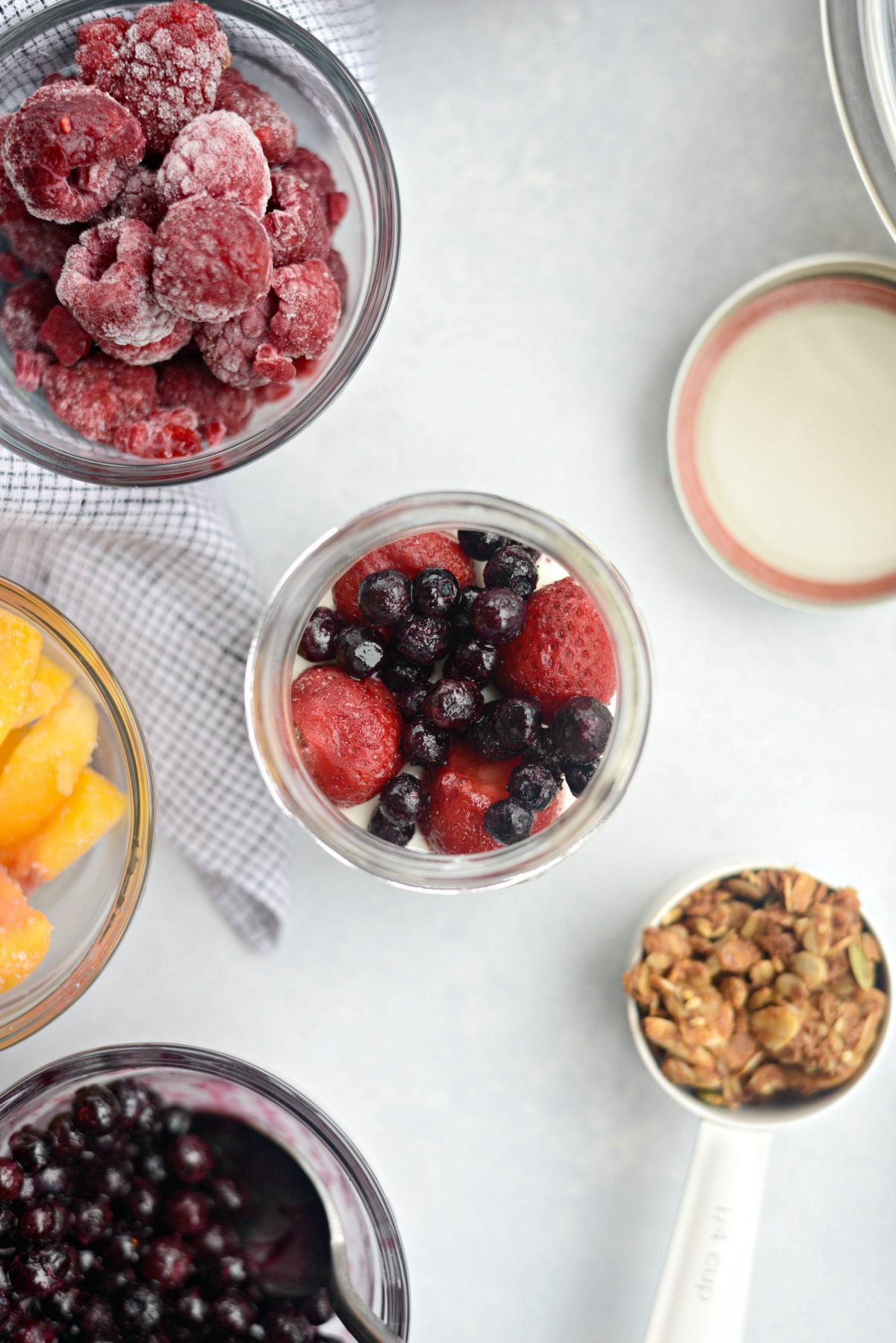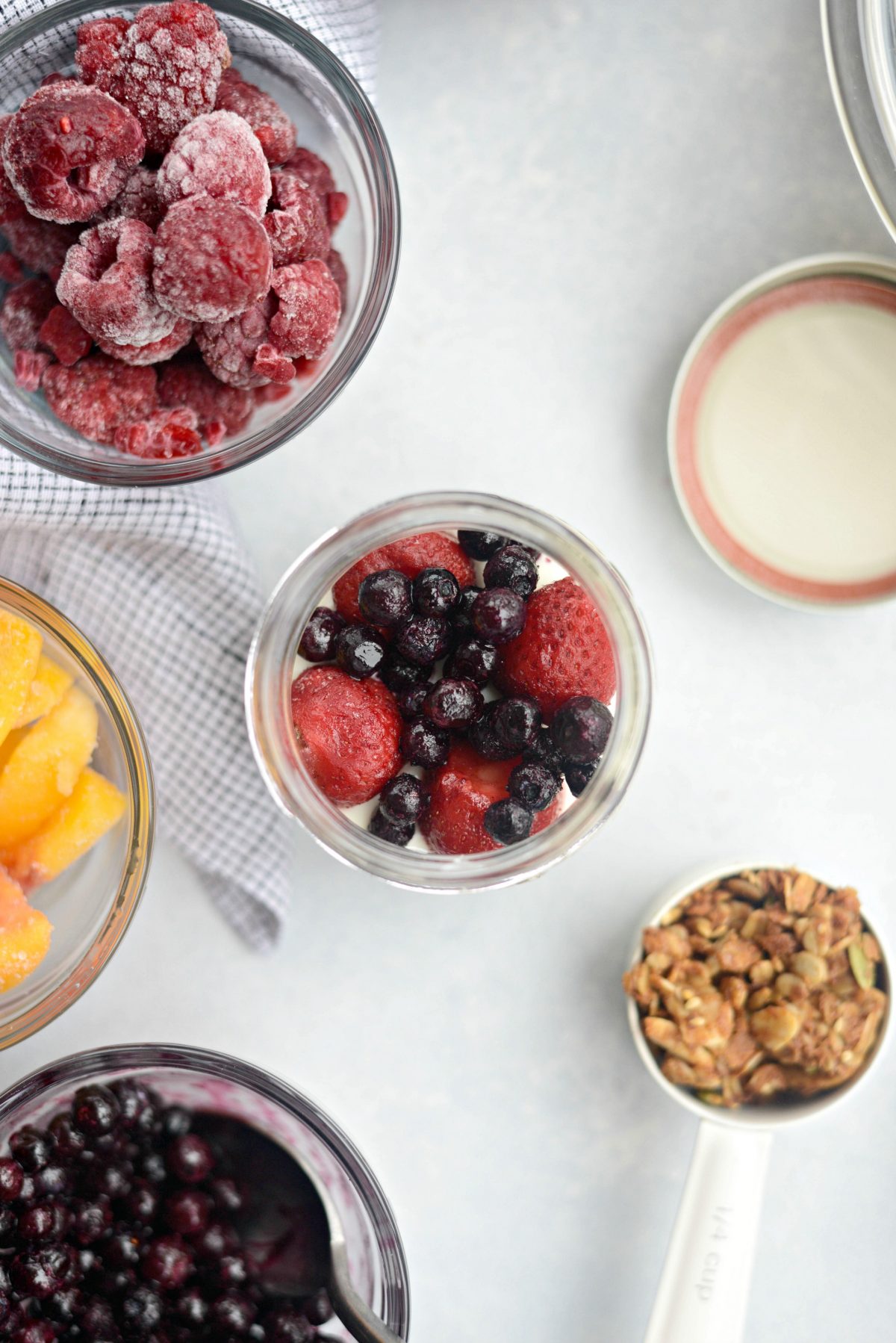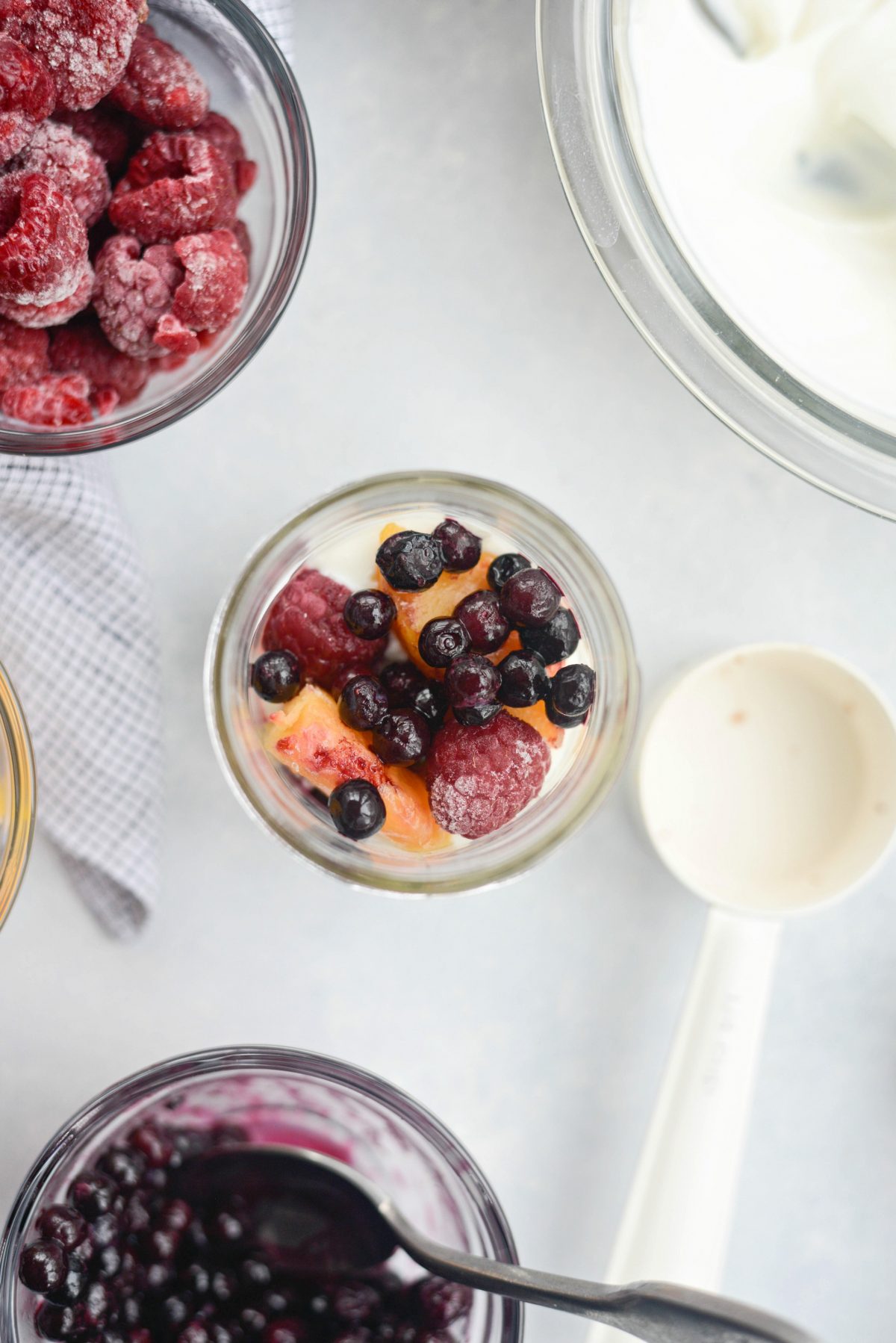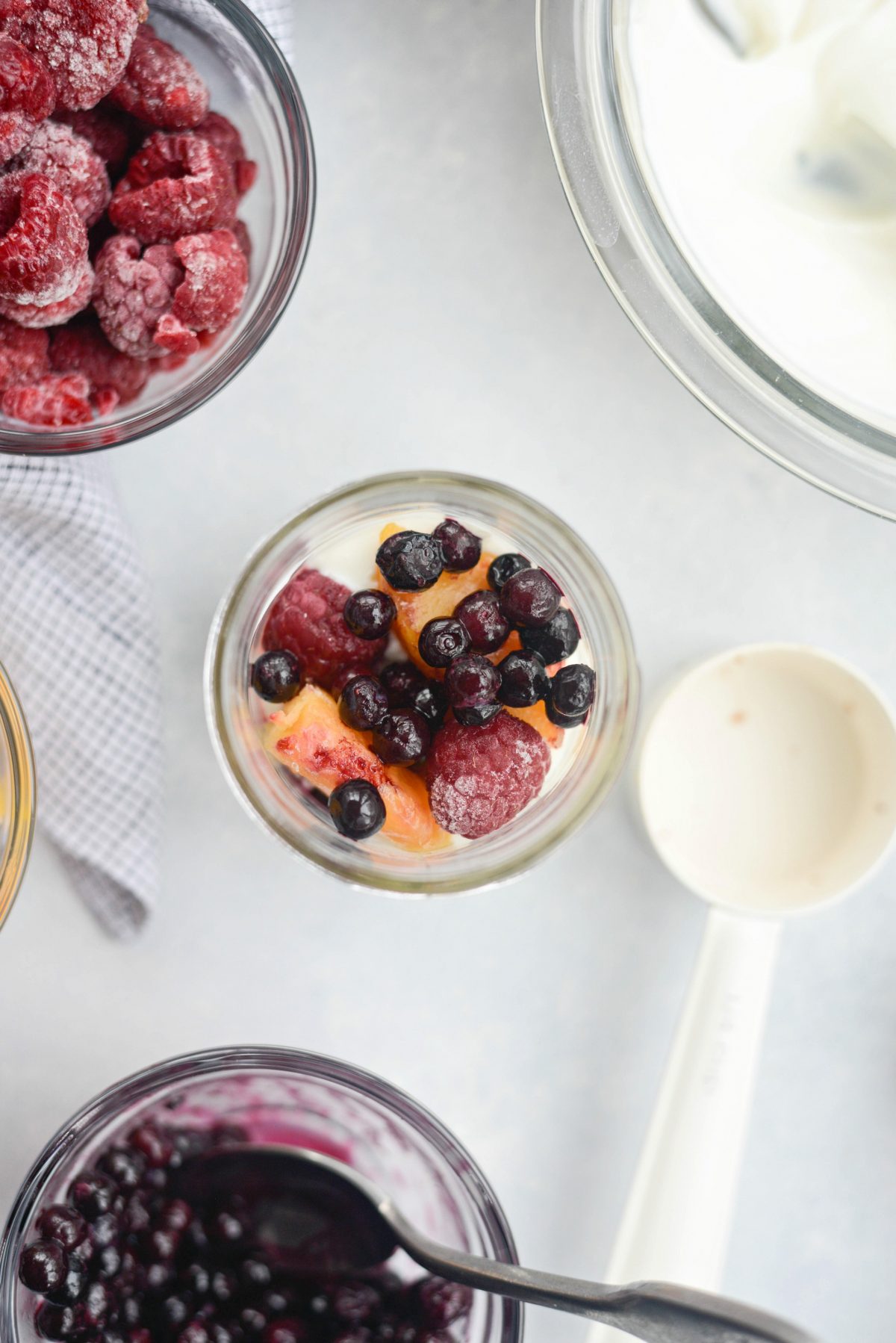 Also, feel free to use any fruit or fruit combination. I love wild blueberry and the peach/blueberry/raspberry combo is a close second. But strawberry, blackberry, mango, pineapple and cherry…pretty much any frozen fruit would work well in these make ahead yogurt parfaits.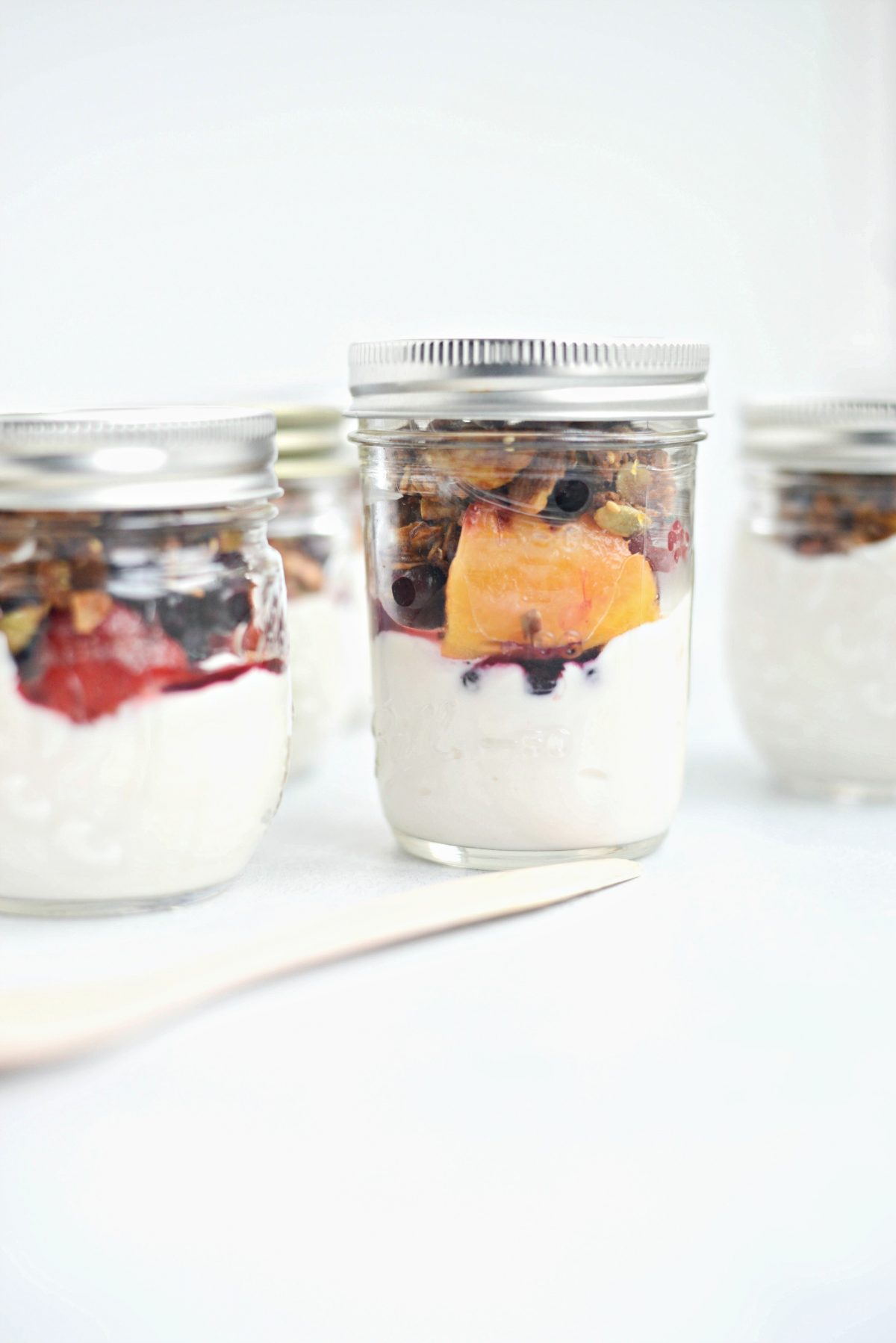 I will say, I only make these 1 to 2 days in advance so I don't want to risk the granola getting soggy. They're so easy that it only takes a couple of minutes to throw a few jars together. But the cool thing is that when the fruit starts to thaw, you get this juicy syrup that you get to mix in as you go, and it's phenomenal! And pretty too.
Enjoy! And if you give this Make Ahead Yogurt Parfaits recipe a try, let me know! Snap a photo and tag me on twitter or instagram!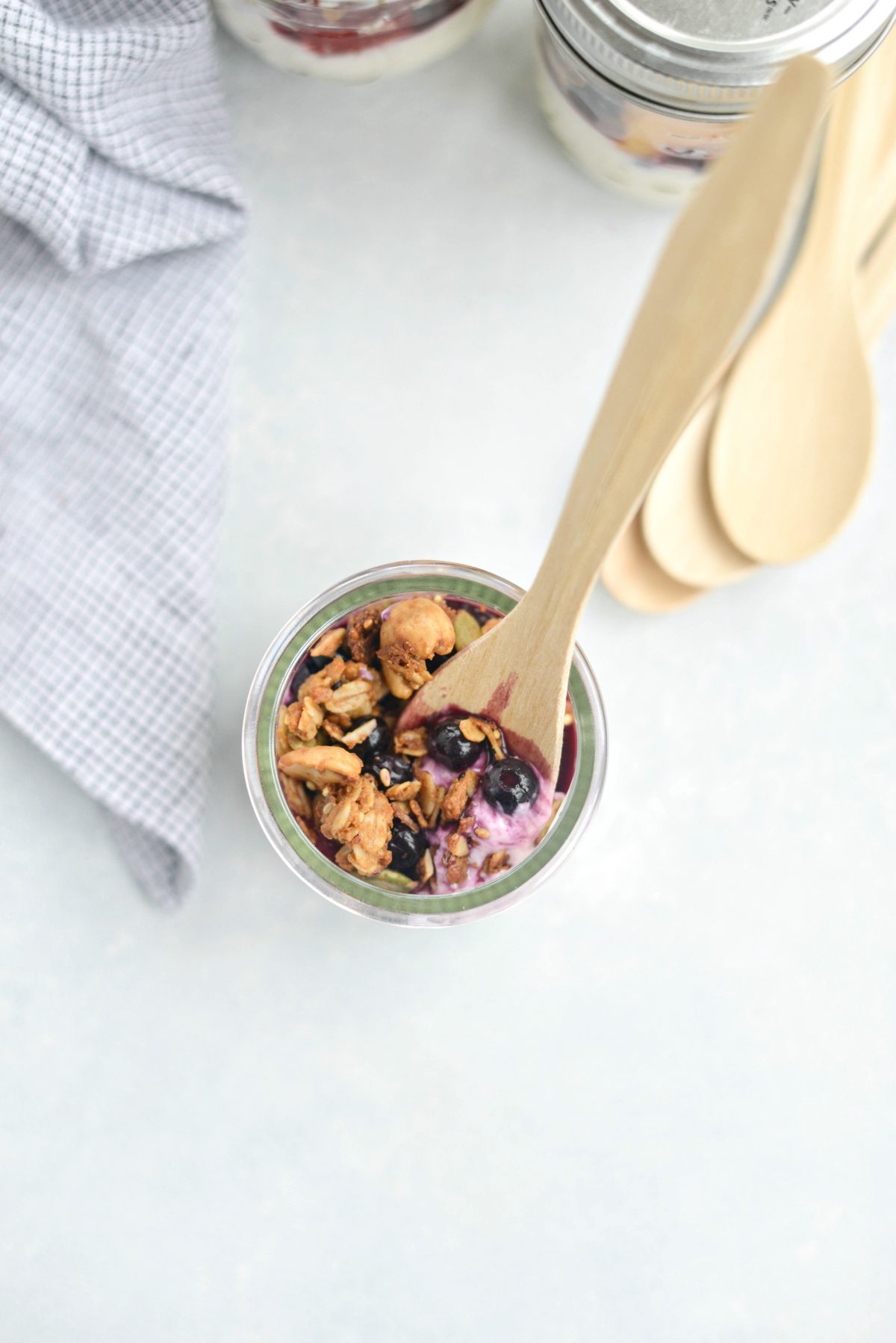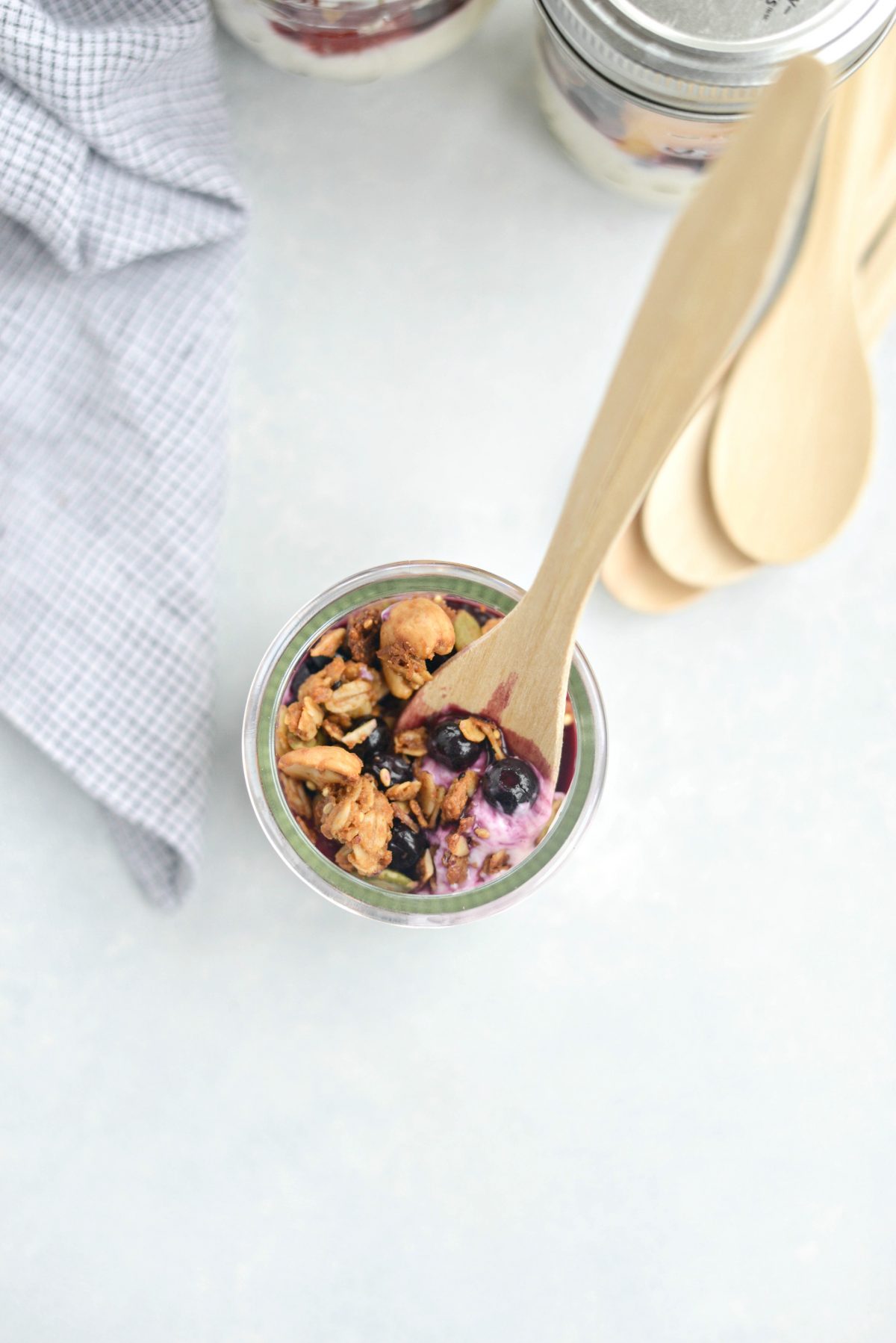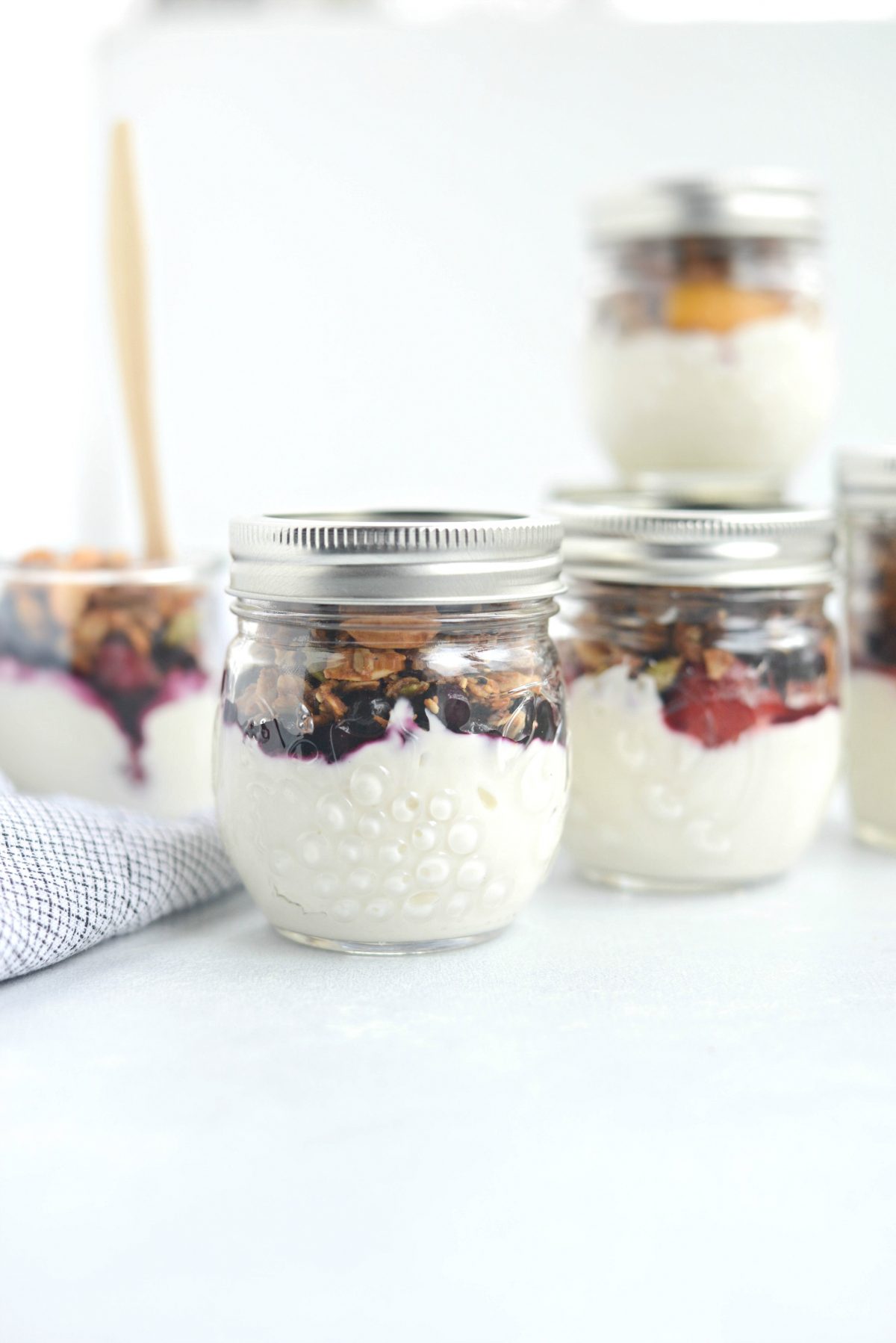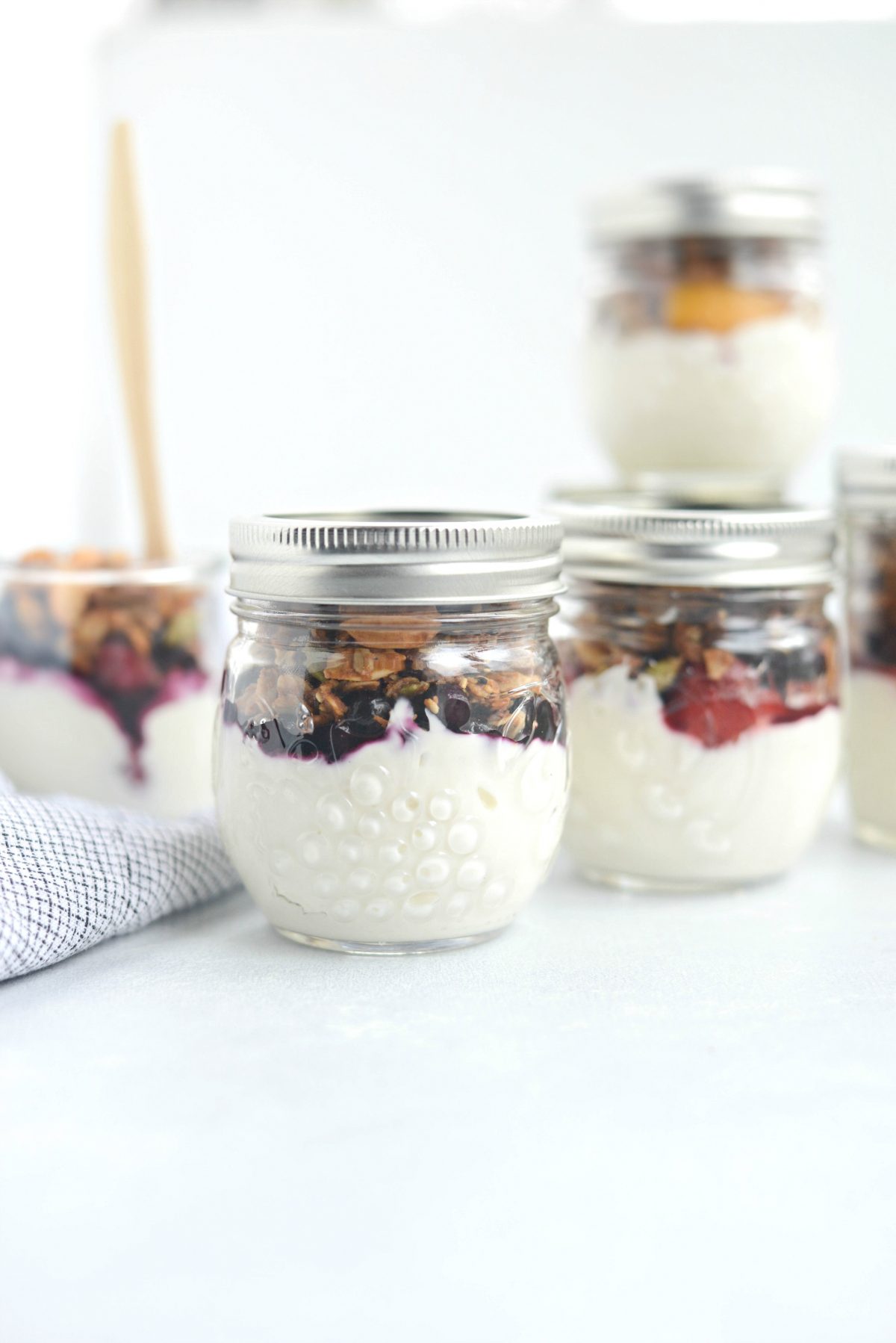 This post may contain affiliate links.
Buy the Cookbook: Simply Scratch : 120 Wholesome Homemade Recipes Made Easy Now available on Amazon »
THANK YOU in advance for your support!