Transform Thanksgiving leftovers by making this easy Turkey Pot Pie. In this recipe; carrots, celery and onion are cooked until tender, and mixed with leftover turkey and diced potatoes in a creamy gravy. Topped with a flaky puff pastry, makes this turkey pot pie the ultimate comfort food.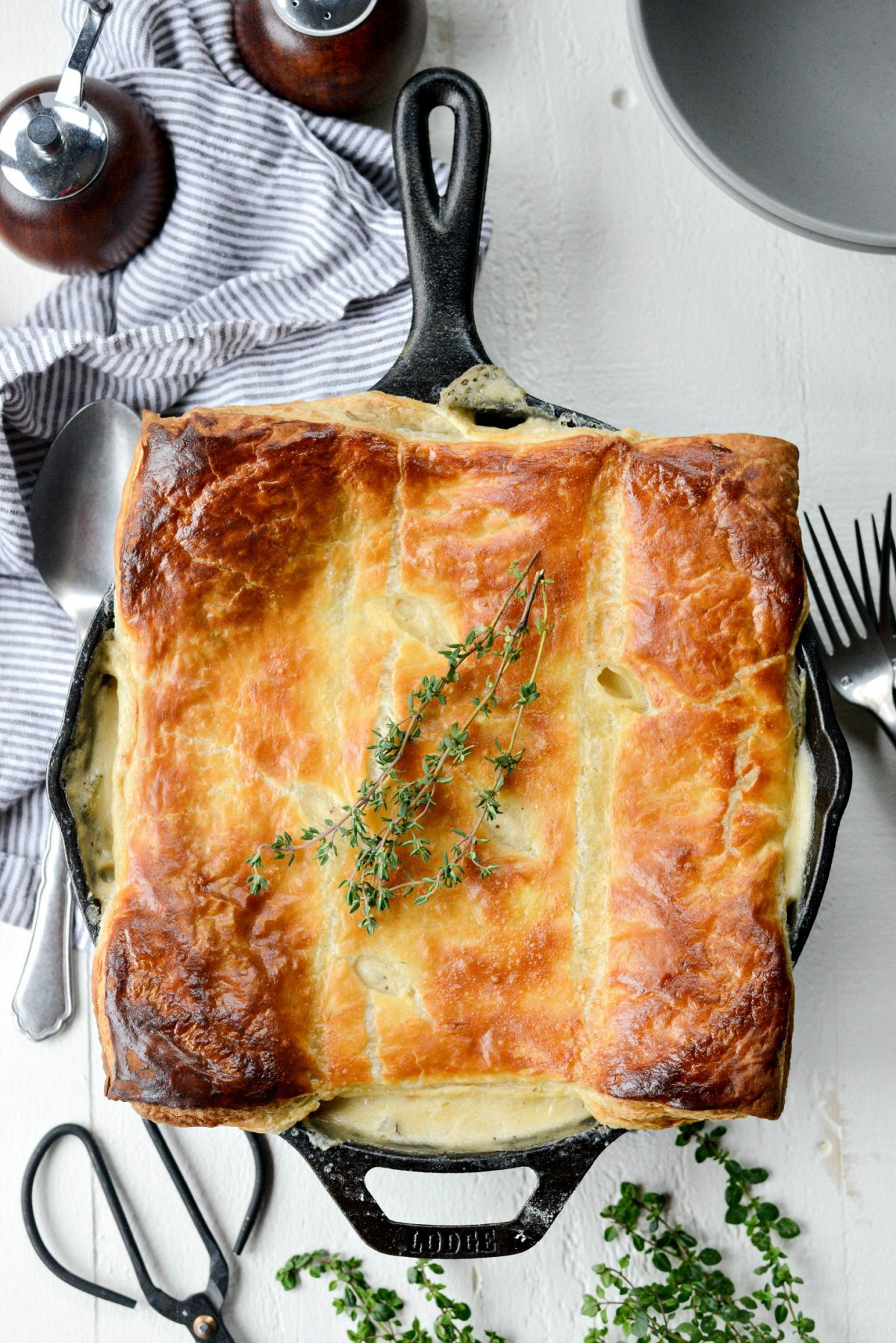 We are in the home stretch and Thanksgiving is upon us!
The holiday dinner is always impeccably planned, prepped and executed but what about leftovers? I always forget to plan something out to make with my leftovers. Plans for leftover turkey should be just as important as the main event meal, right? Just me? Okay maybe it's slightly less important, but leftovers can be transformed into a whole new delicious meal and it would be a crime they were forgotten about.
This got me thinking.
Besides my turkey slop recipe, I realize that I really don't have any recipes for leftover turkey. Which lets face it, we all have tons of leftover turkey after Thanksgiving. So I made it my mission to post a couple recipes to help you with that leftover turkey.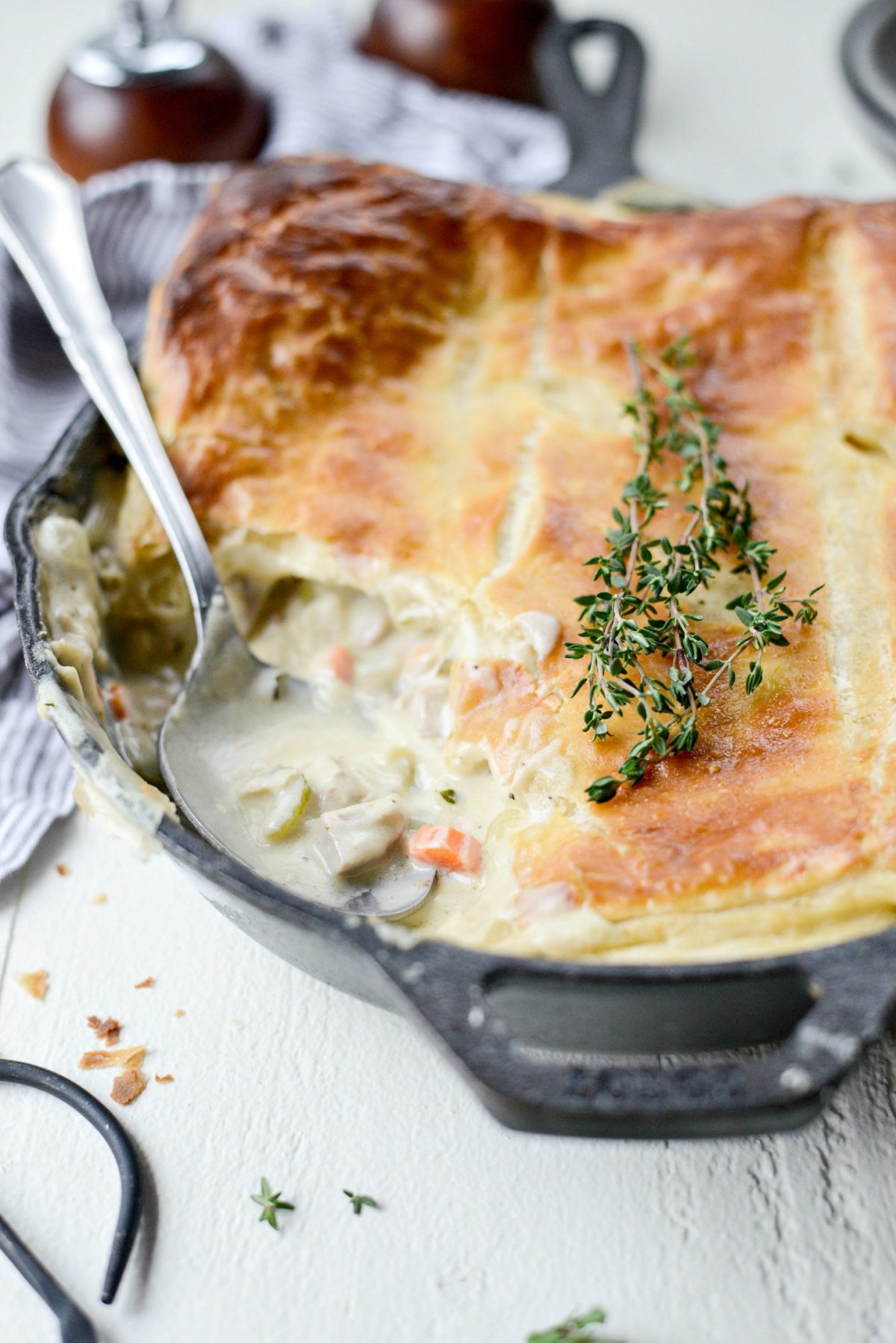 Since I had leftover potatoes and turkey [from this recipe] I knew I would be putting together an easy, skillet turkey pot pie recipe to share. Keeping into consideration that most of you have cooked all day and even started on prep the day before Thanksgiving, I've opted to use puff pastry as the pot pie "crust" topper. It's flaky and delicious and it only adds to the rustic charm of this skillet turkey pot pie.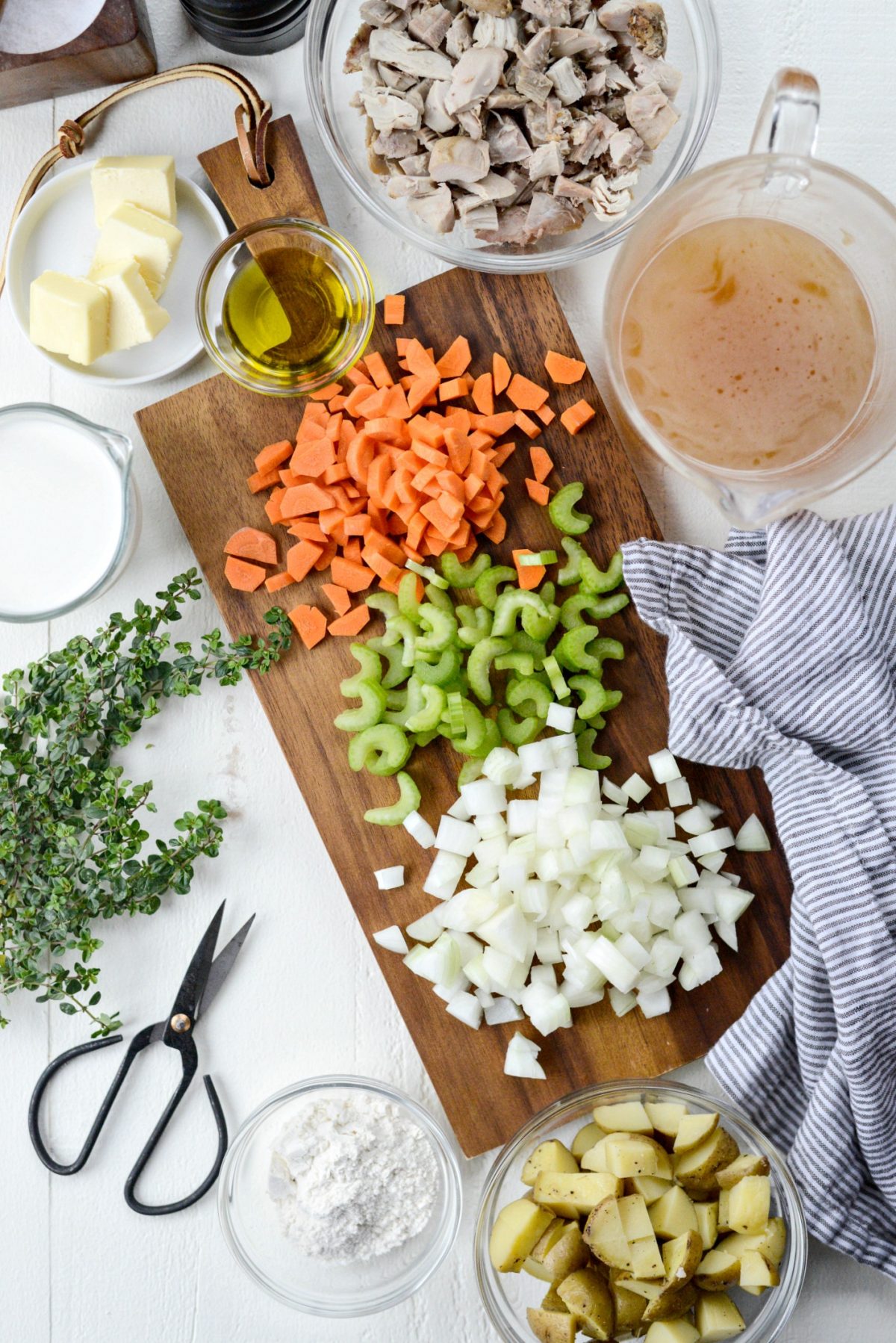 To make Skillet Turkey Pot Pie you will need:
butter
olive oil
onions
carrots
celery
fresh thyme
flour
turkey broth or stock
leftover turkey
leftover cooked potatoes
kosher salt
black pepper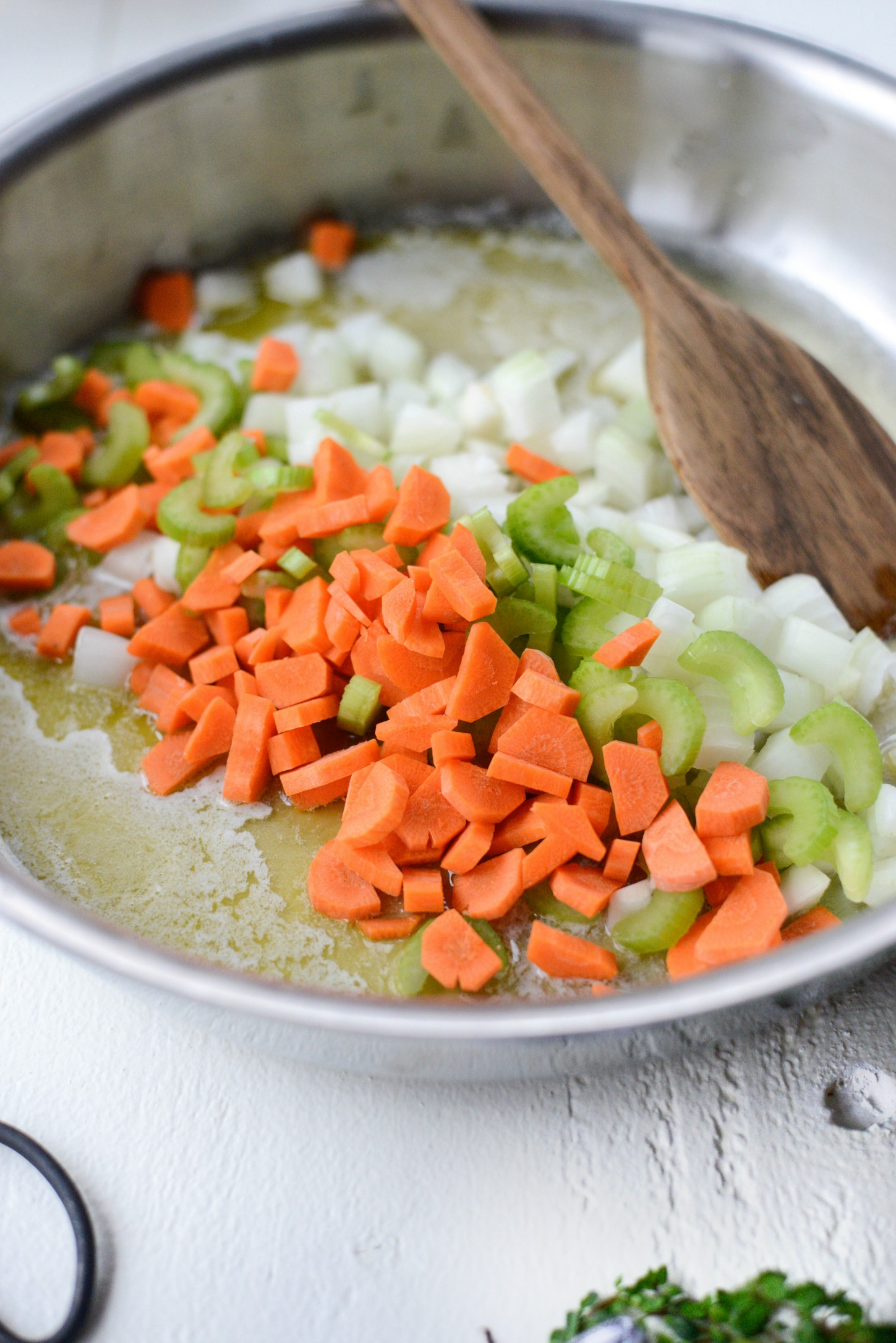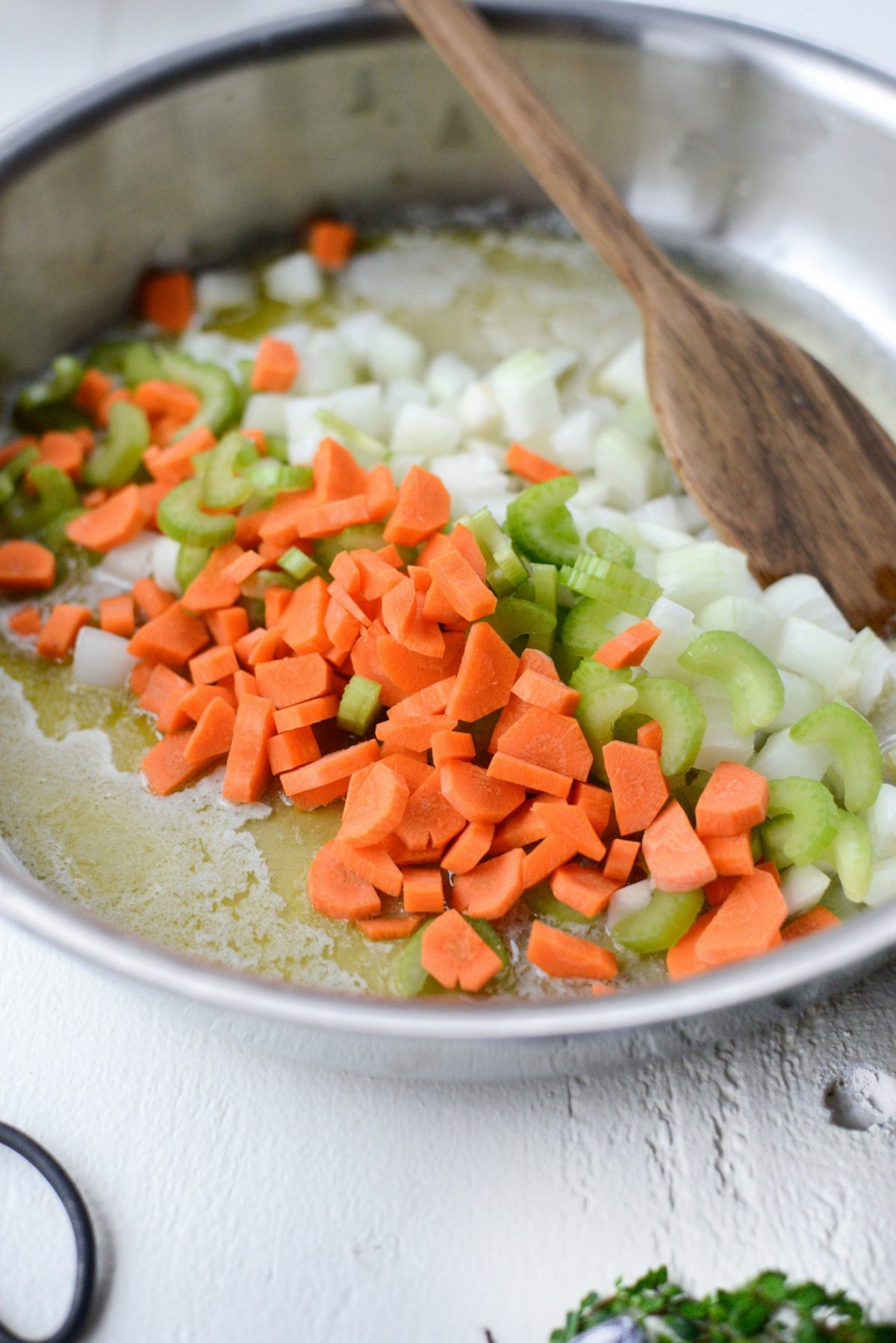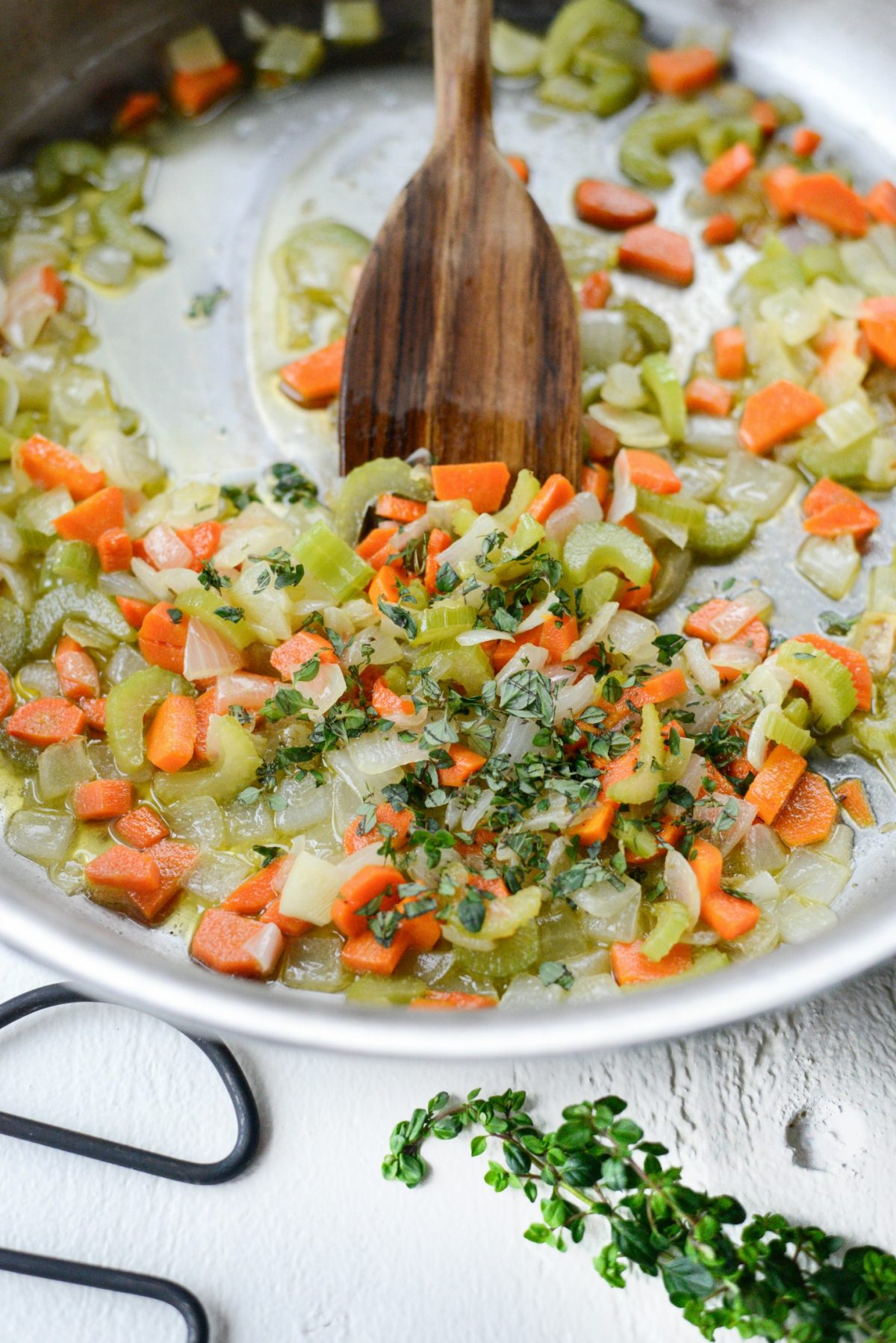 In a skillet, melt 4 tablespoon of butter with 2 tablespoons olive oil. Sauté the onions, carrots, celery and a pinch of kosher salt on medium-low. Cover and cook until the vegetables are tender. About 8 to 10 minutes.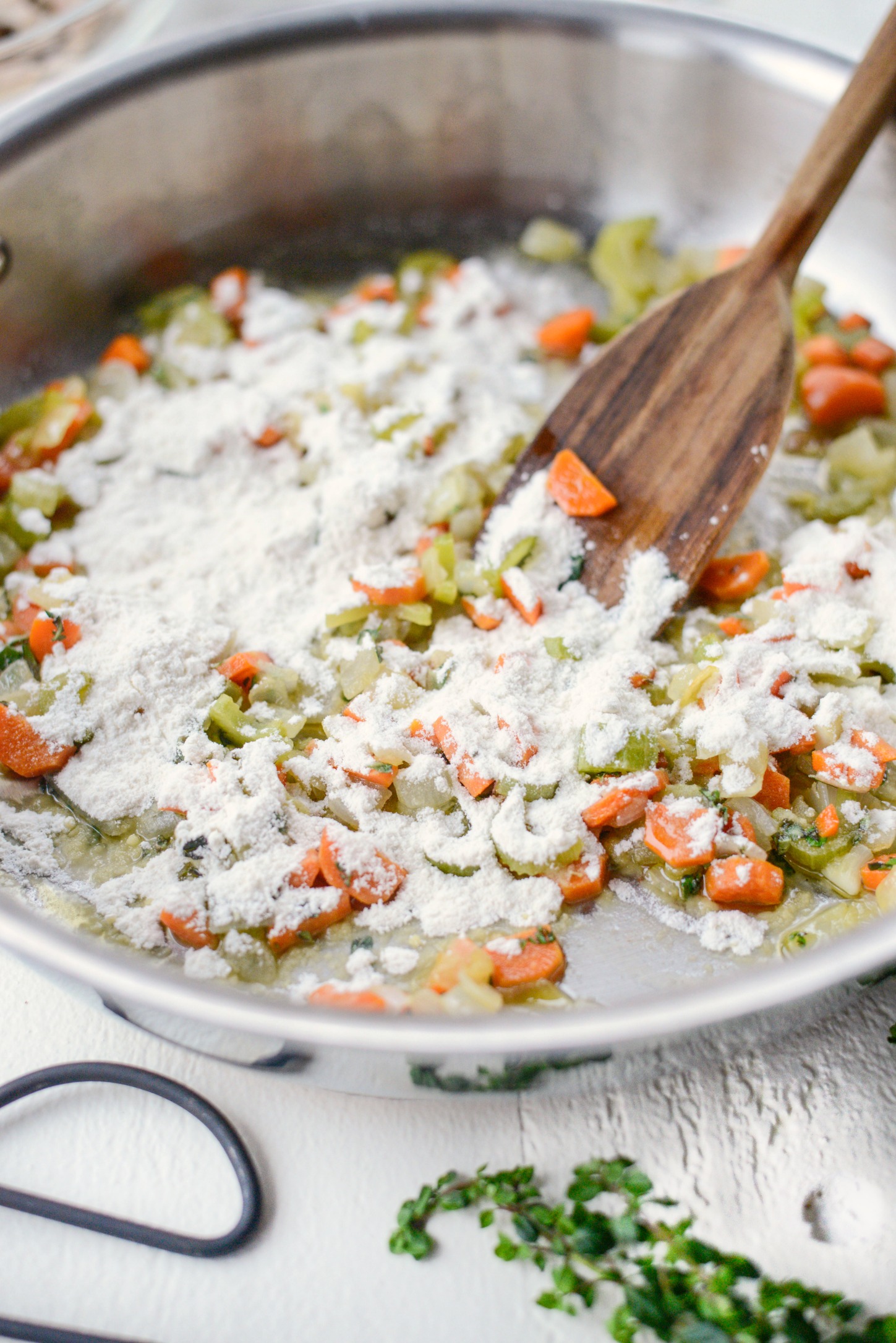 Sprinkle in the flour, stir until absorbed and cook for 1 minute.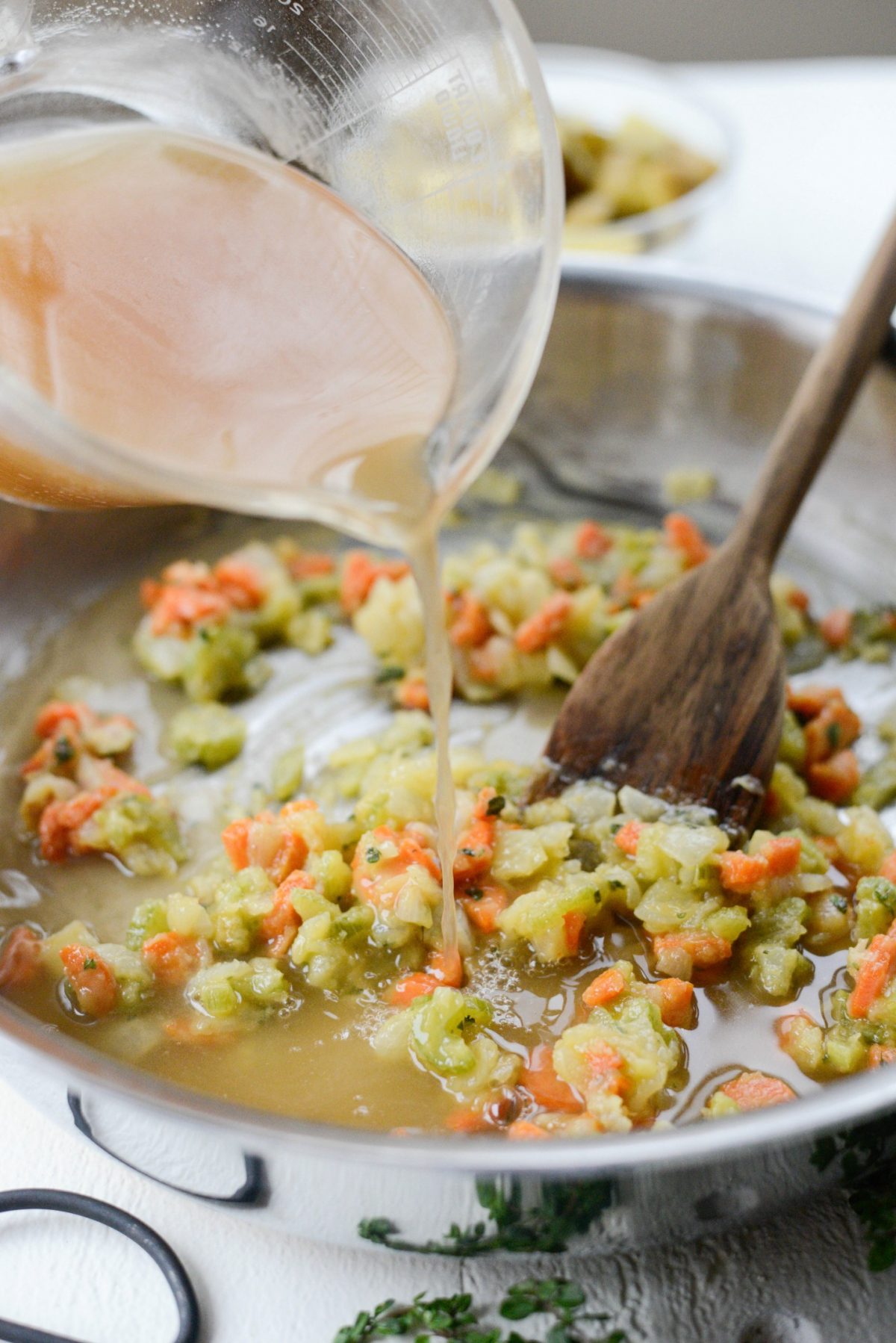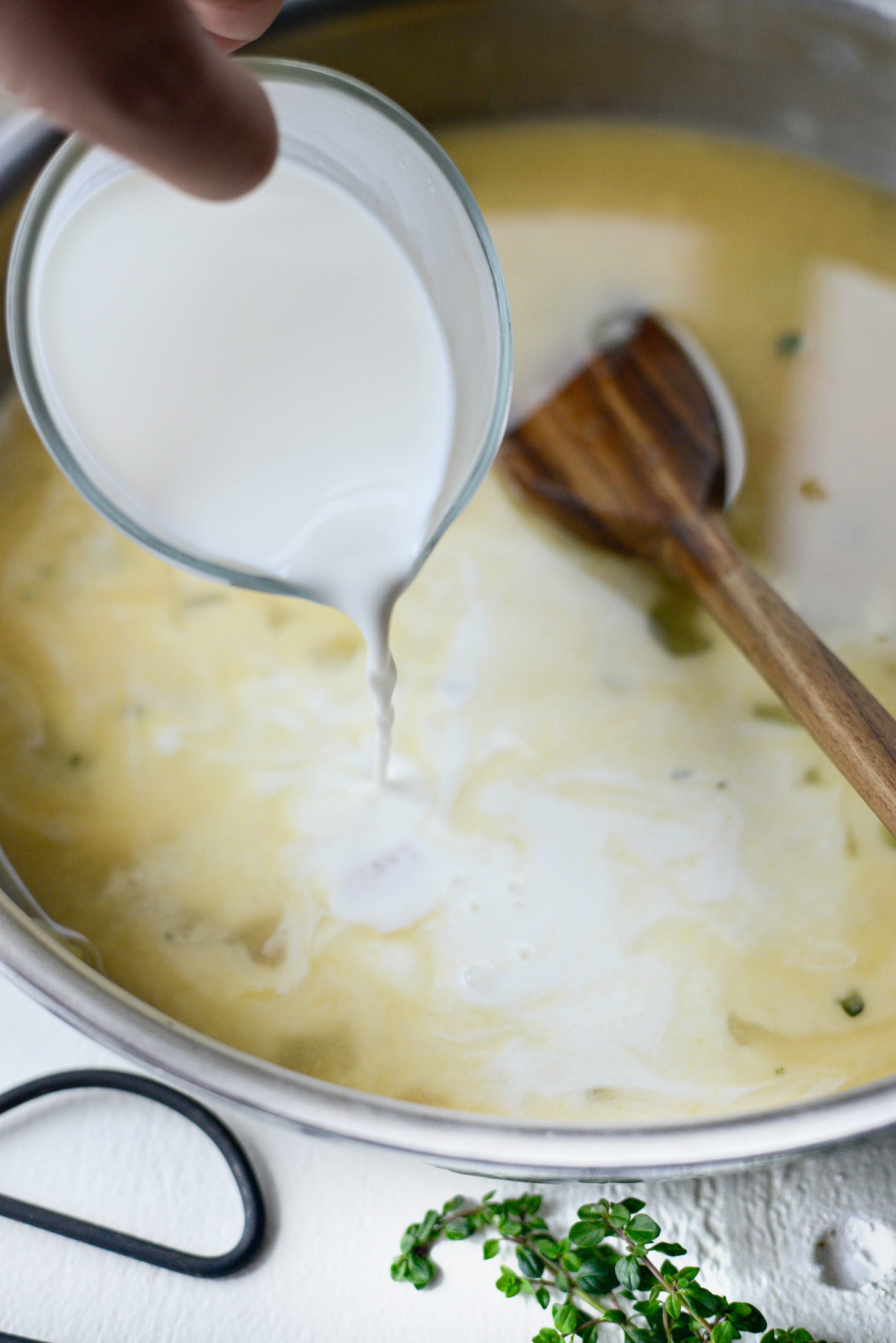 While pouring, stir in 2 cups of turkey broth and 1-1/2 cups half & half. Increase the heat to medium / medium-high and simmer, while stirring, until the liquids thicken.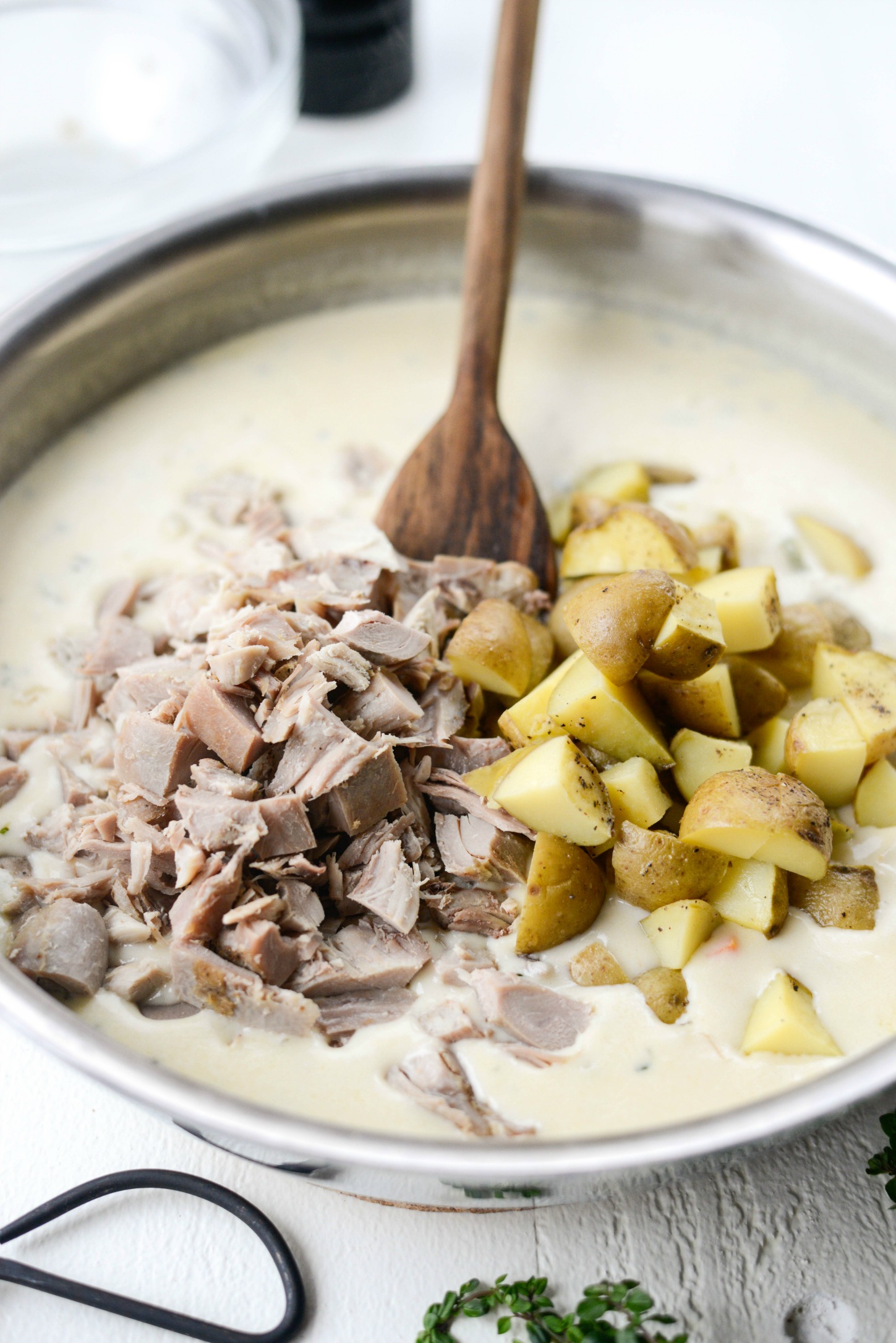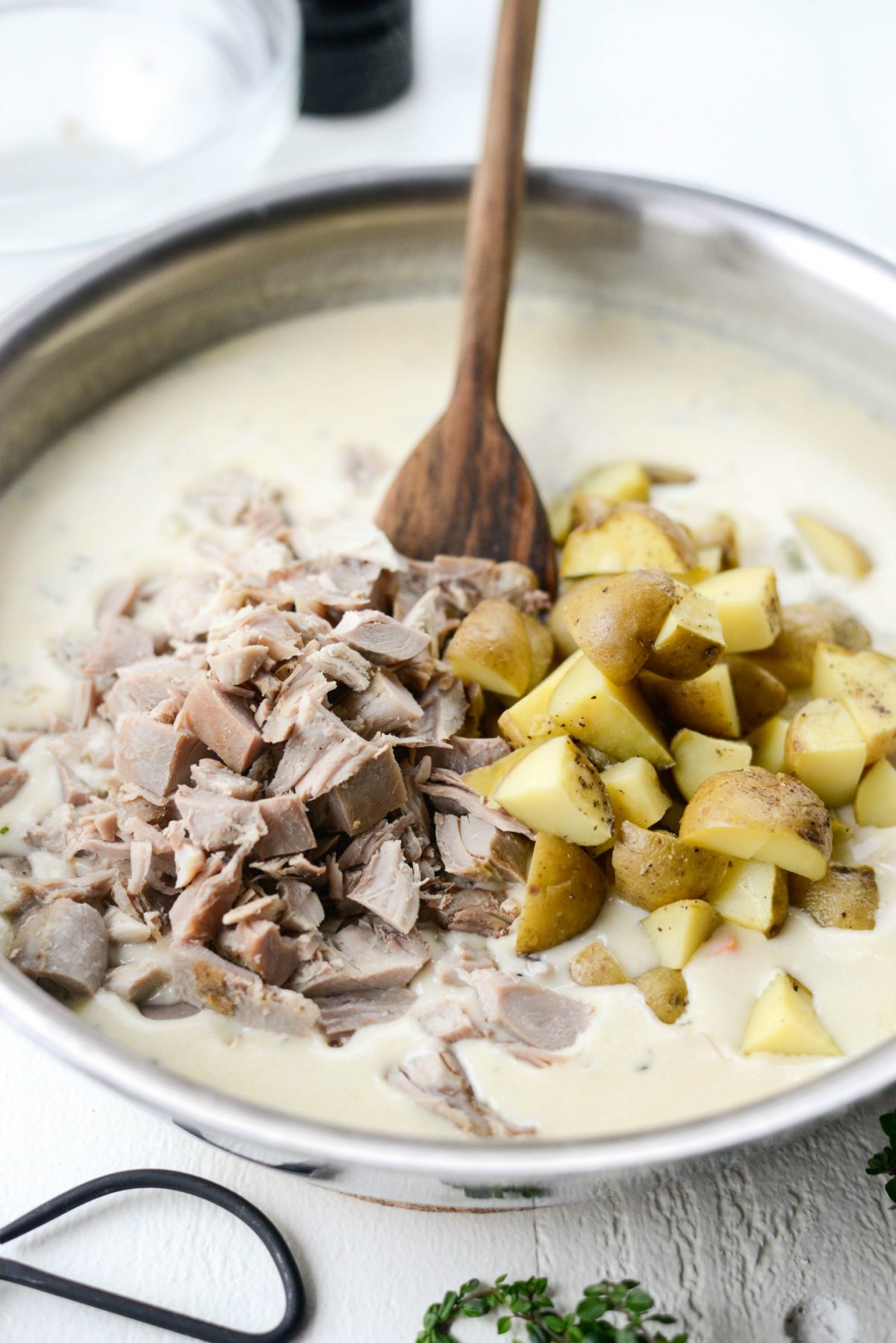 Add in the leftover turkey and cooked potatoes.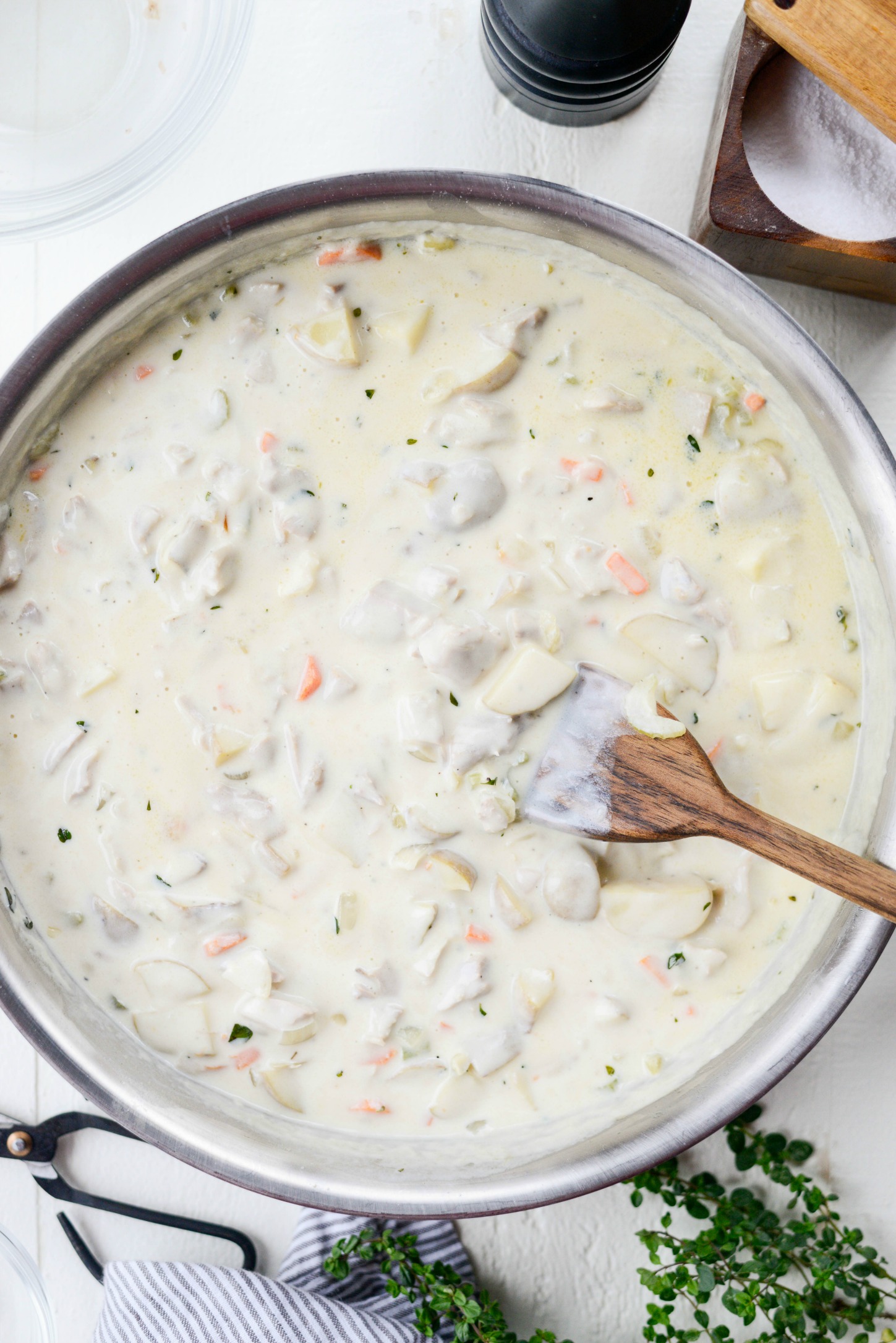 Stir and season with kosher salt and pepper.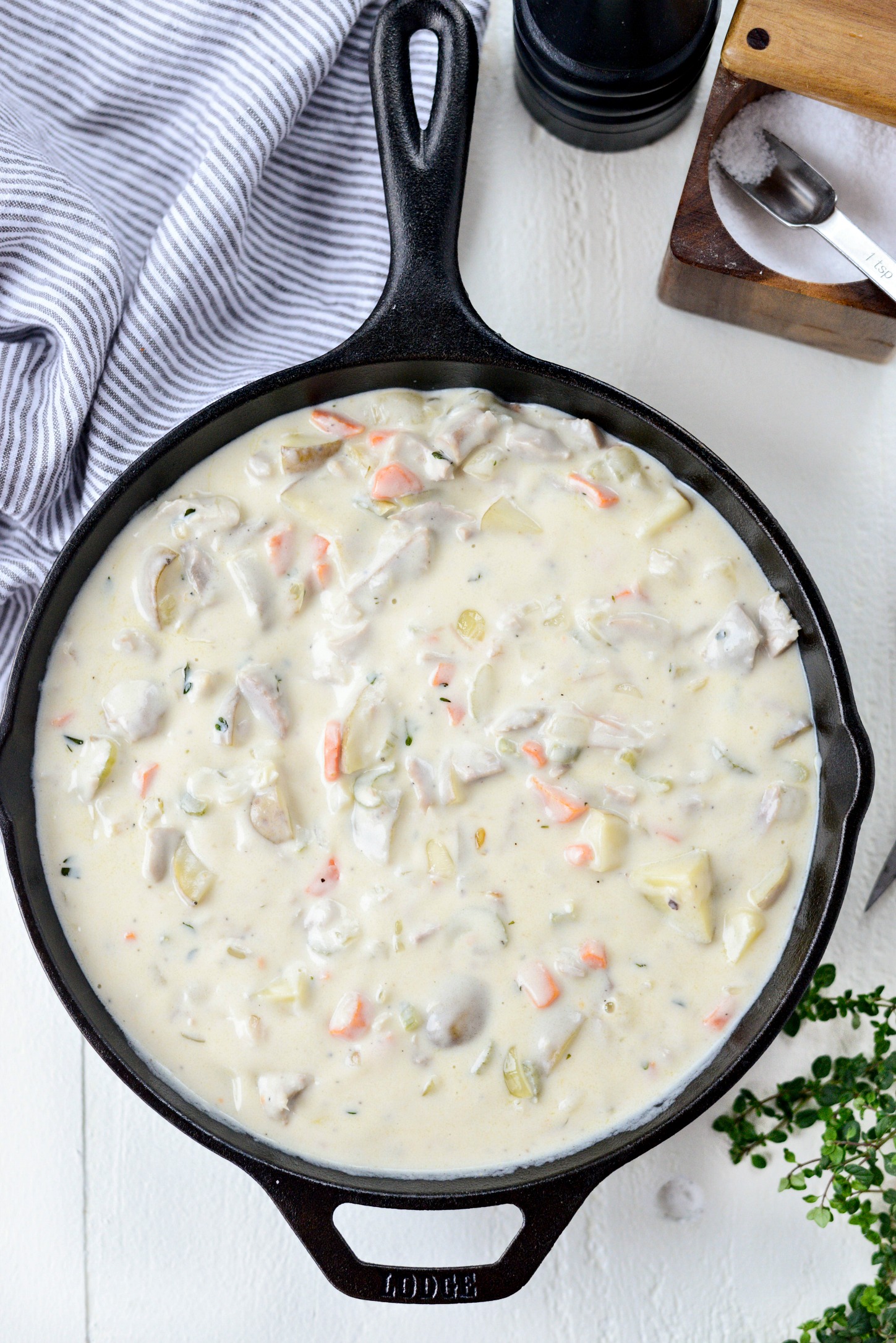 Pour the turkey pot pie filling into a 10-inch skillet and let cool while your puff pastry thaws on the counter for 35 to 40 minutes.
Preheat your oven to 400°.
Then beat a large egg with 1 tablespoon of half & half.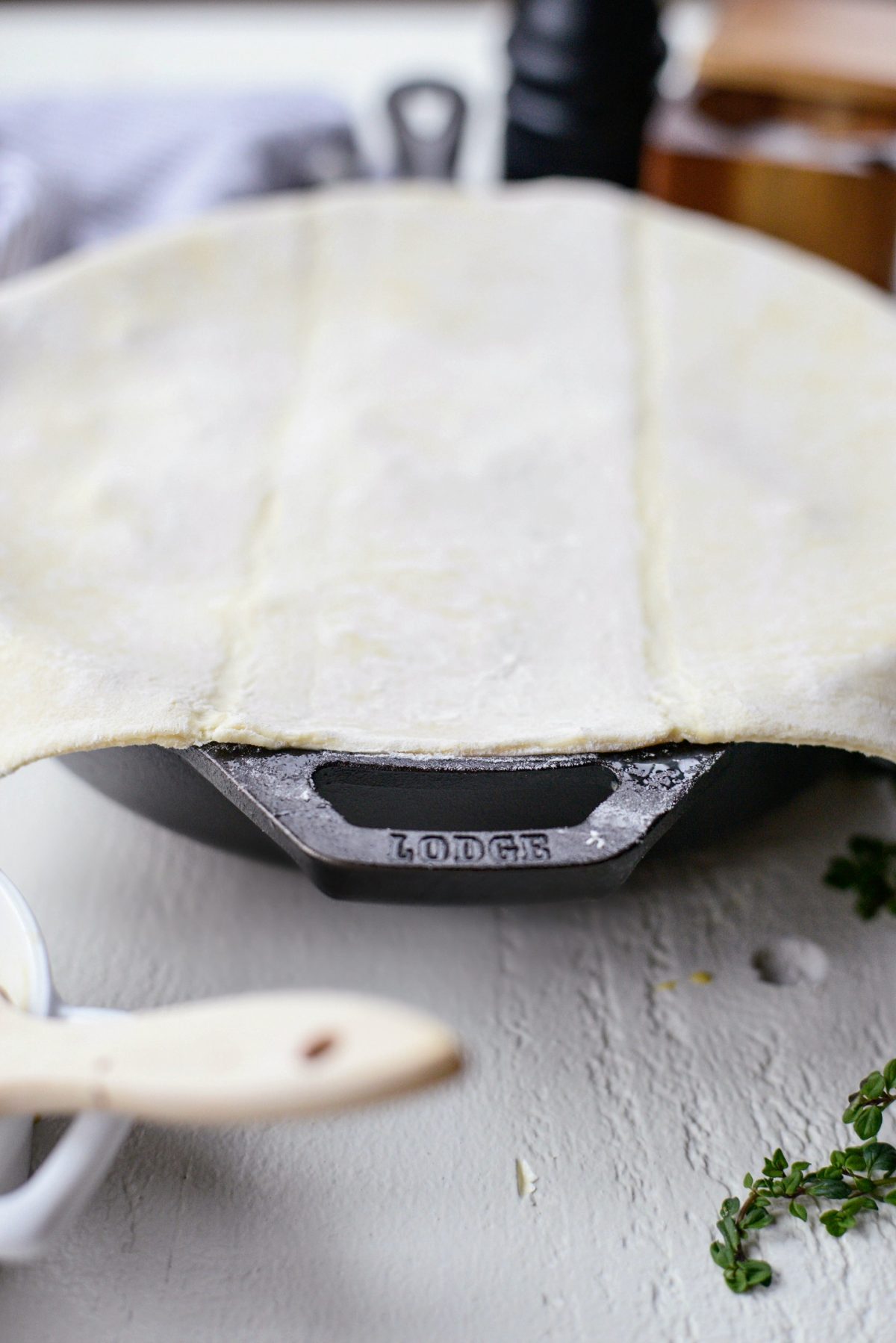 Lightly brush the rim of the skillet with a little of the egg wash.
Once the puff pastry has thawed [it should be cold and not sticky] unfold it and place it onto a lightly floured surface. Gently roll with a floured rolling pin, slightly stretching it so the corners fold over the skillet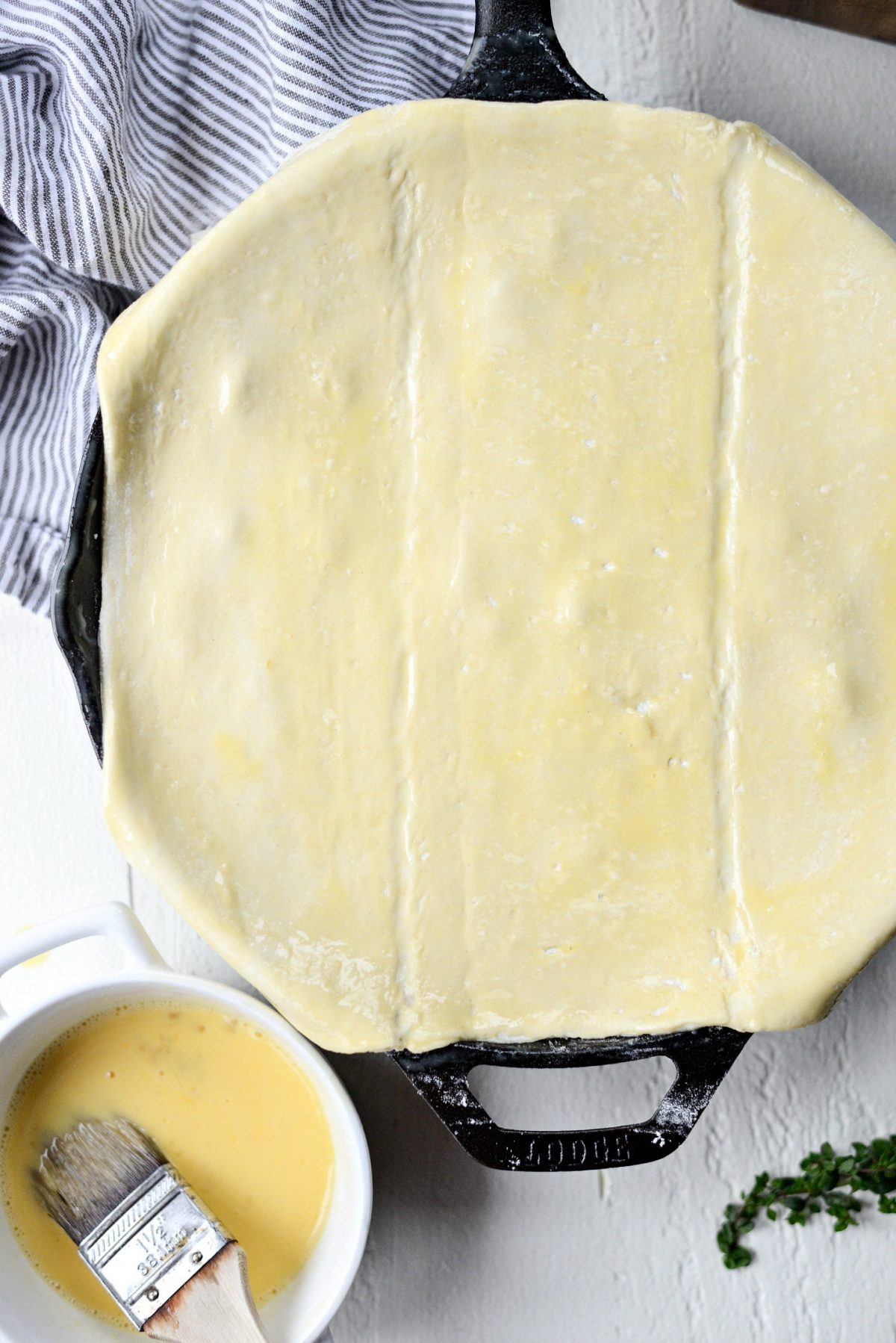 Quickly brush the top of the pastry with egg wash before placing the skillet onto a rimmed sheet pan and sliding into your preheated oven.
Bake for 20 to 25 minutes or until the filing is bubbling and the crust is deeply golden and flakey.
gorgeous!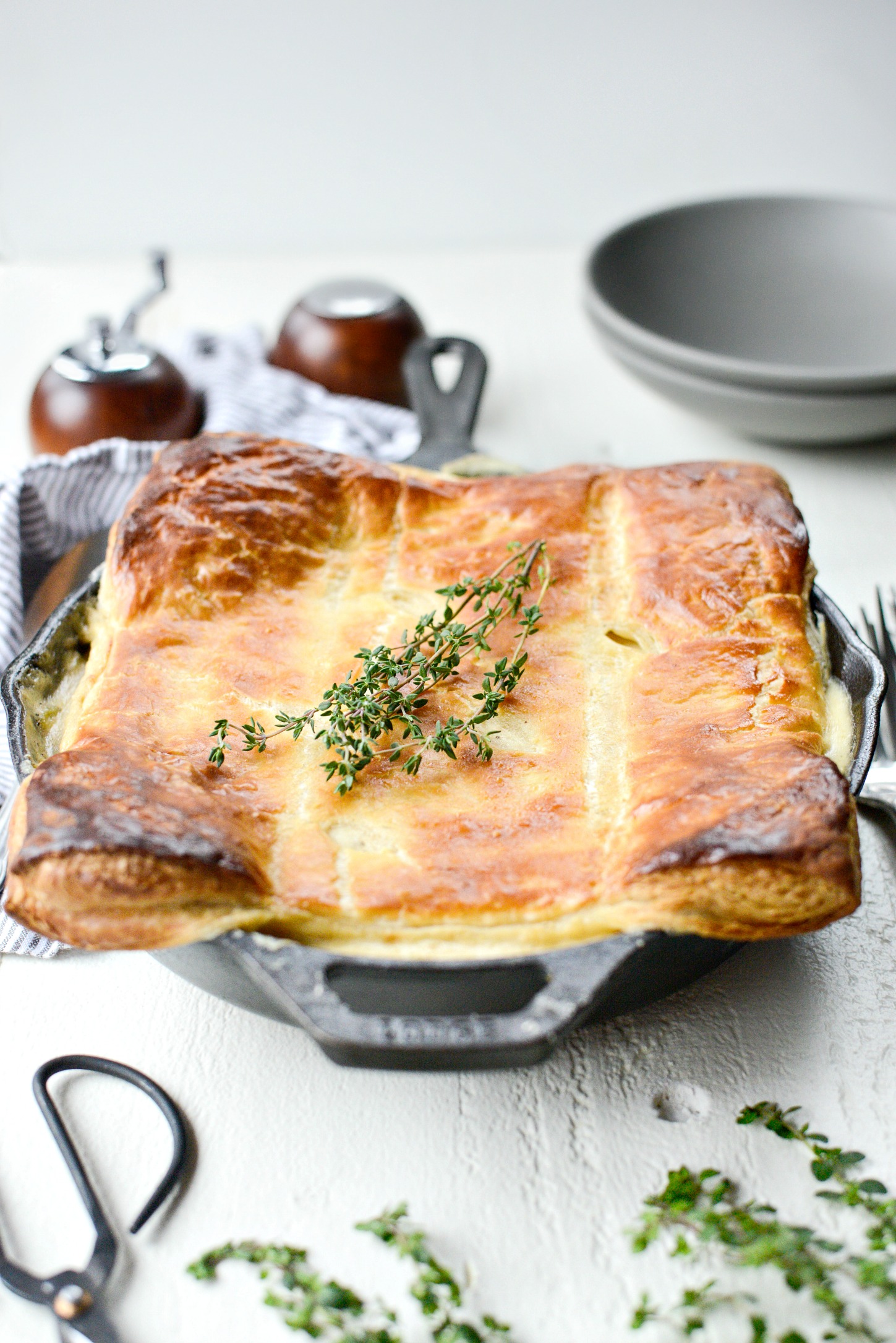 Enjoy! And if you give this Turkey Pot Pie recipe a try, let me know! Snap a photo and tag me on twitter or instagram!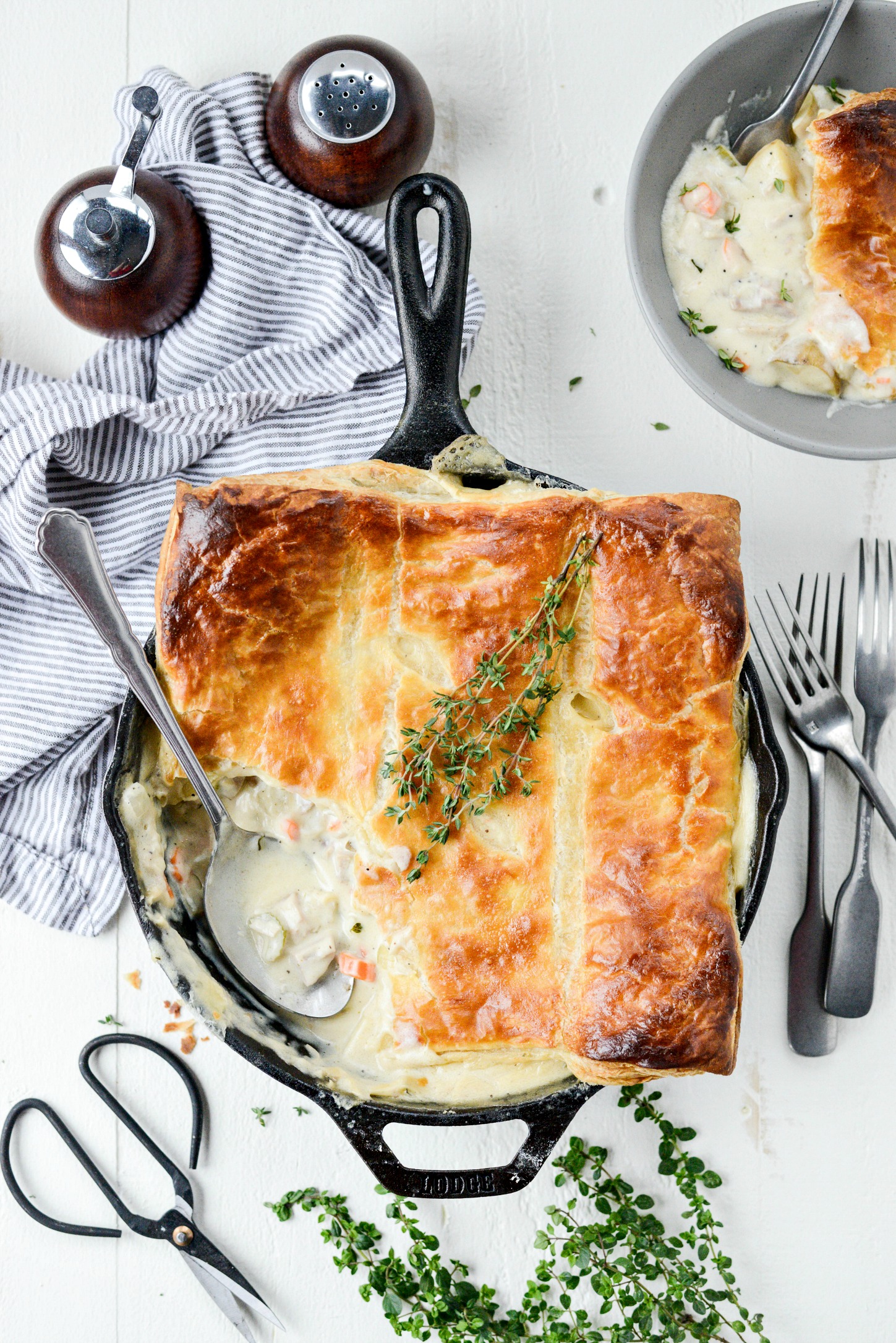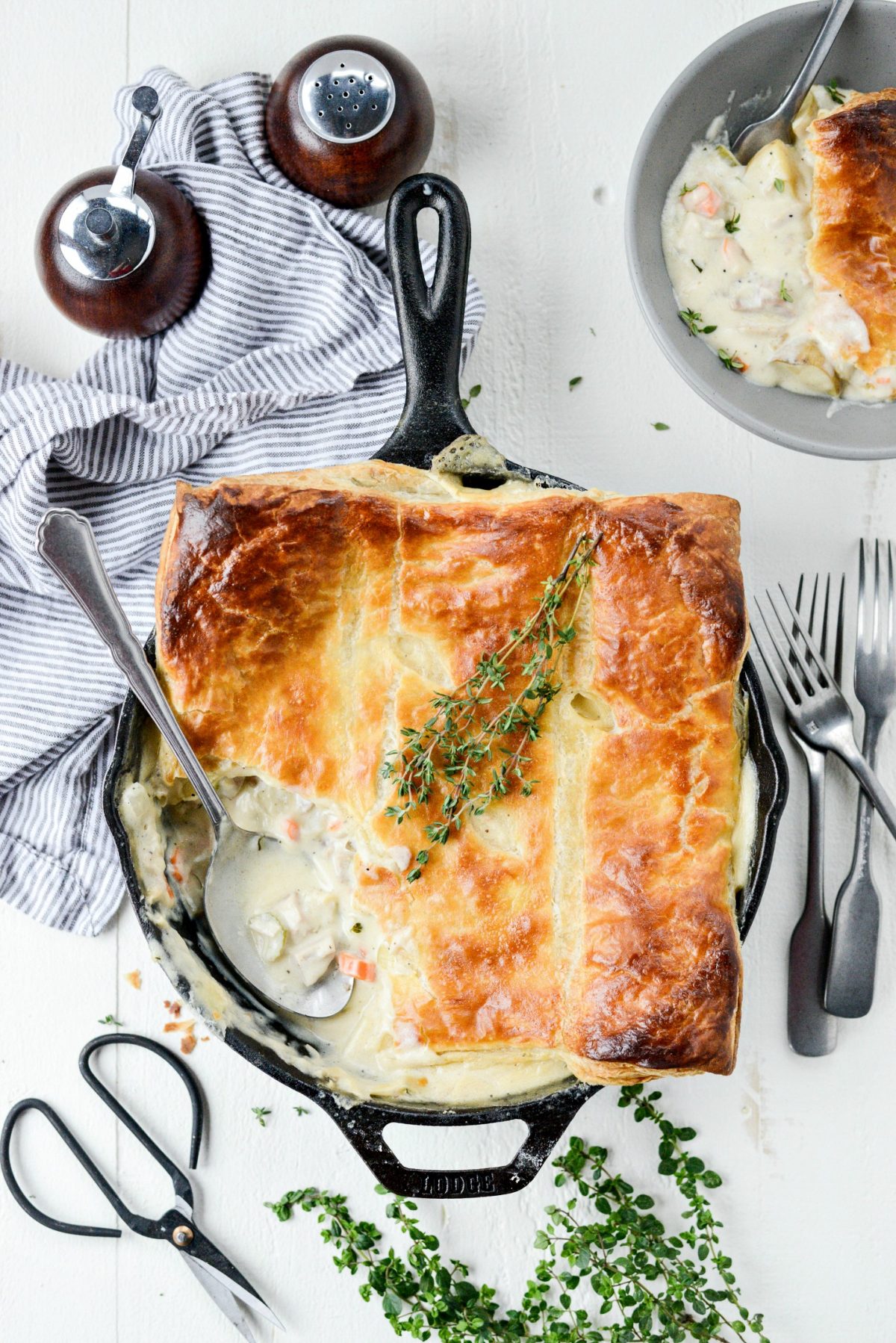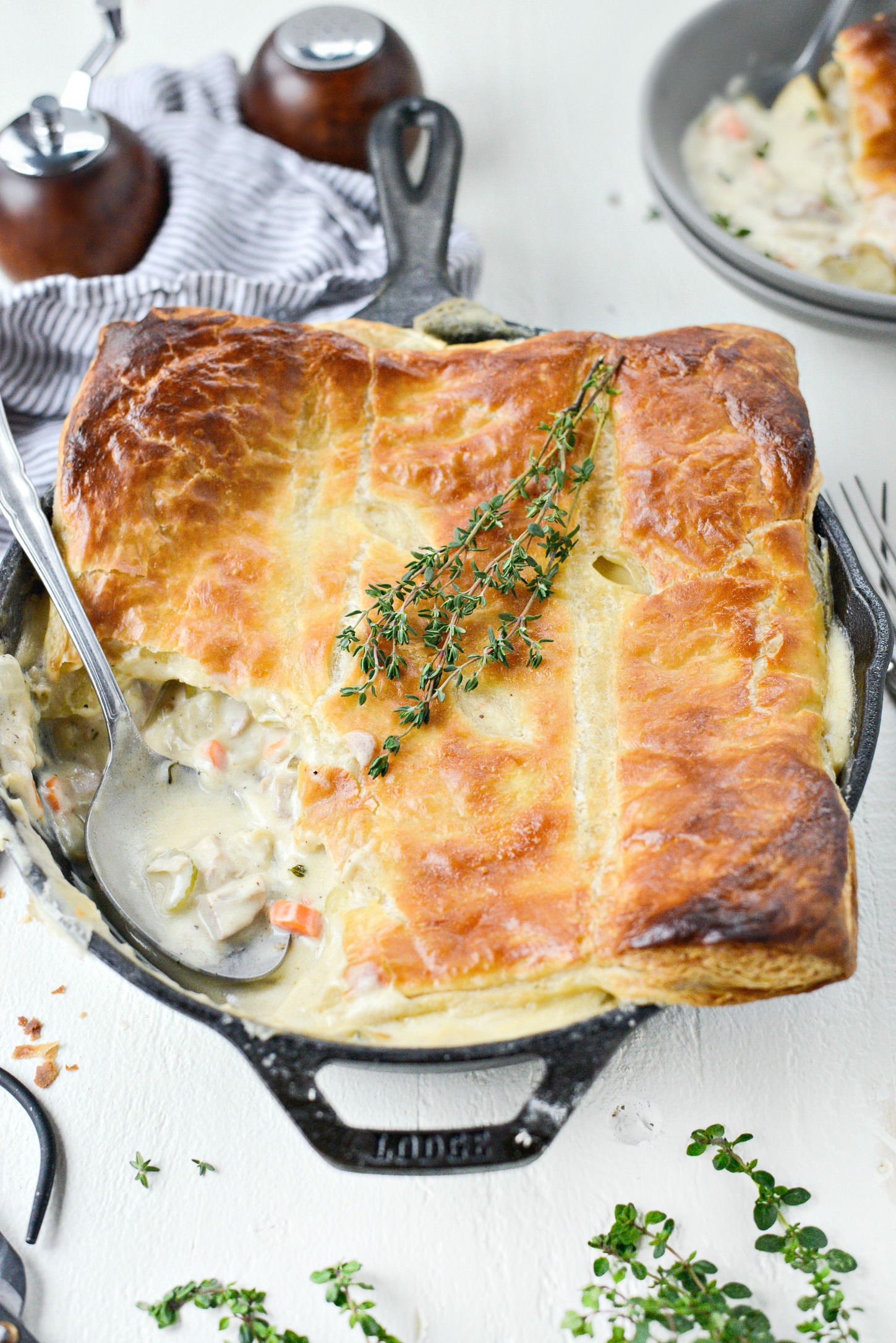 This post may contain affiliate links.
Buy the Cookbook: Simply Scratch : 120 Wholesome Homemade Recipes Made Easy Now available on Amazon »
THANK YOU in advance for your support!