This roasted beet hummus is legume free. Calling for just beets, garlic, tahini, lemon juice and salt. Use toasted naan points, pita chips or spread on avocado toast or a sandwich.
Check out the color of this bowl-o-goodness.
It's almost hard to believe not a single artificial food coloring was used in this hummus. Good ol' nature, so brilliant with its all natural tinting abilities.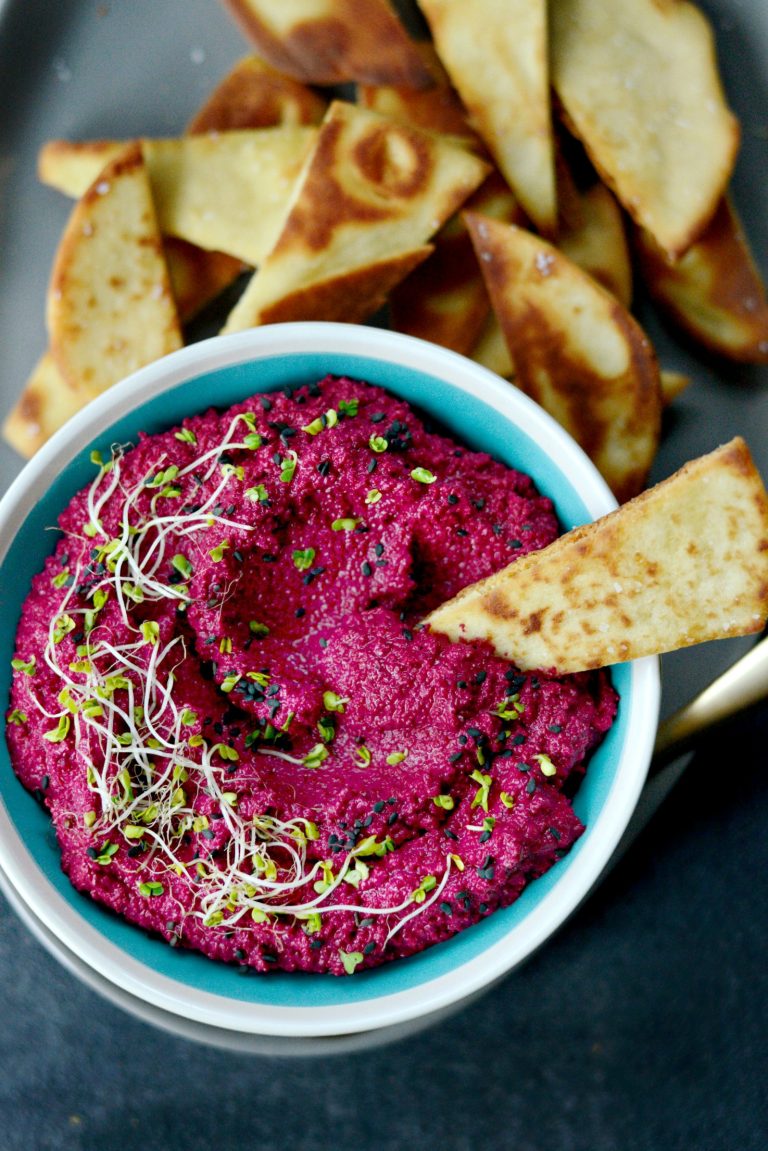 I had beet hummus for the first time a few weeks ago at a blogging retreat in Park City, Utah. I instantly fell in love with the color. It's so vibrant and really brightens any appetizer spread or hummus and veggie tray. And the flavor is earthy and delicious. I dipped crispy naan points and veggies into it , but as a spread on a sandwich or avocado toast is how I personally love it most.
After I got home from the blogging retreat, I immediately went to work on making my own beet hummus.
To start, I tore off two sheets of heavy duty aluminum foil and placed the beets on one sheet and the unpeeled garlic on the other.
Drizzled them boil with oil and then folded up the sides of the foil so they looked like purses. Place them into a 400° oven; the beets should roast 40-50 minutes or until fork tender. And the garlic only needs 25 minutes. Allow both beets and garlic to cool before peeling.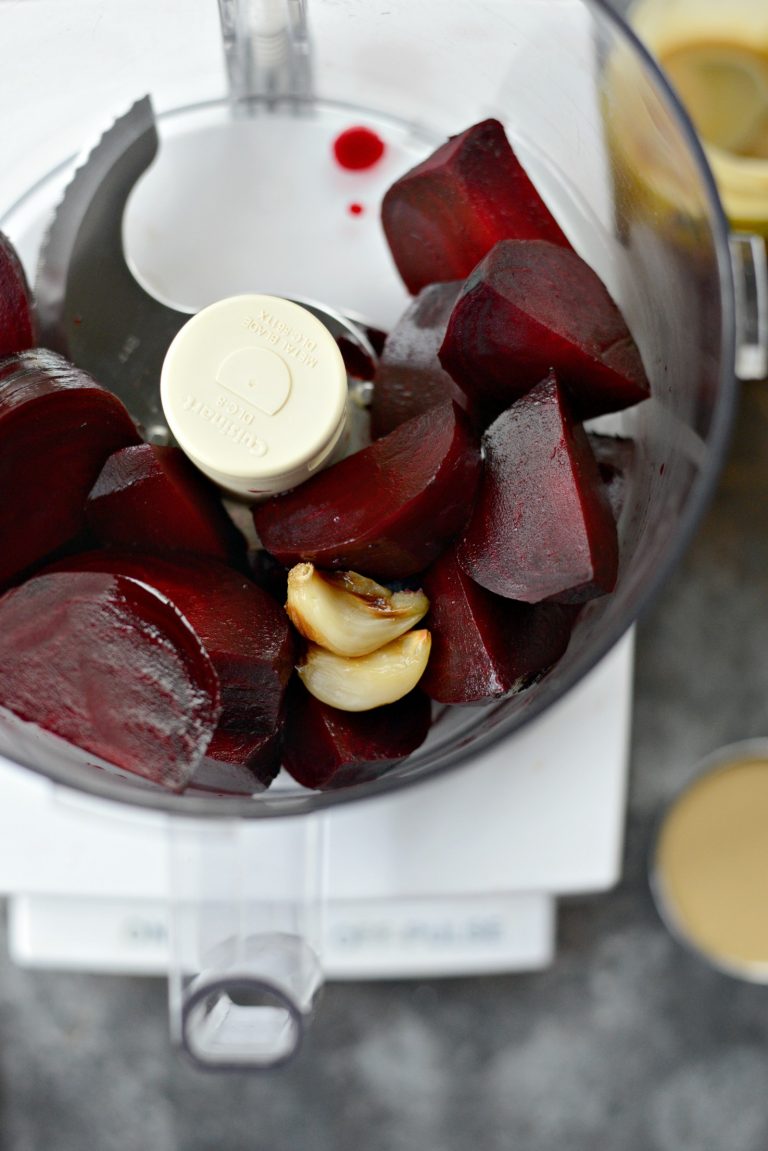 I have a kitchen towel dedicated to rubbing the beets skin off, but you can use paper towels instead. Once peeled, quarter them and add them into your food processor. (affiliate)
Peel the garlic and add them along with the lemon juice as well.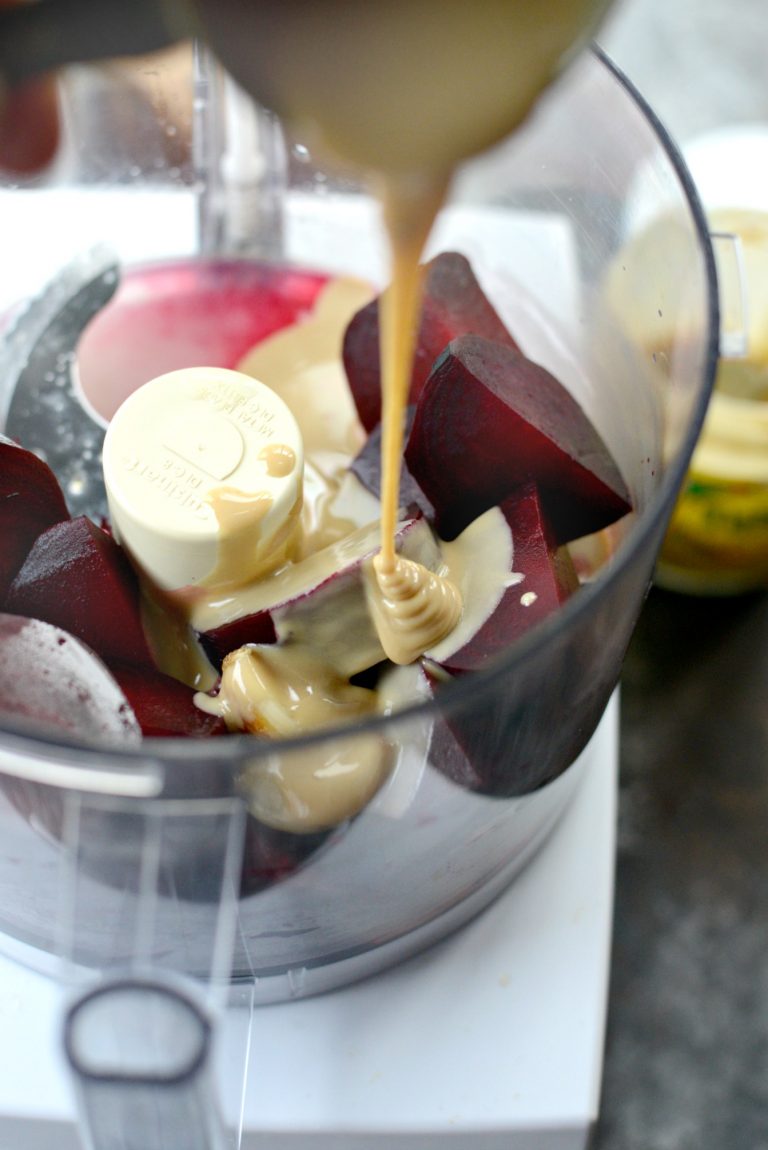 Pour in the tahini…
And give it a few long pulses. Use a rubber spatula to scrape down the sides…
…blending until smooth. Taste and season with salt, I used somewhere around 3/4 to 1 full teaspoon.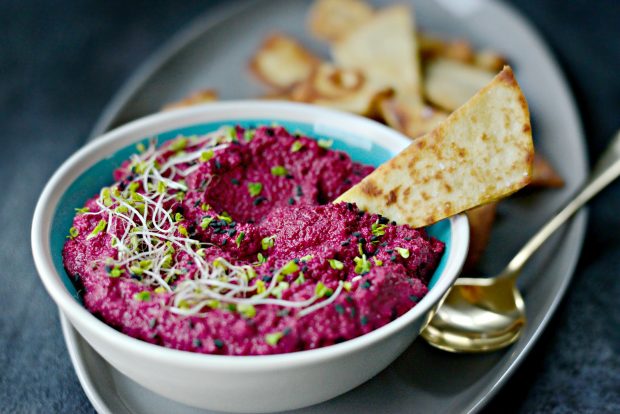 I garnished the hummus with sprouts (because I had them) and black sesame seeds for contrast. Totally fancy-schmancy but you could skip it if you wanted.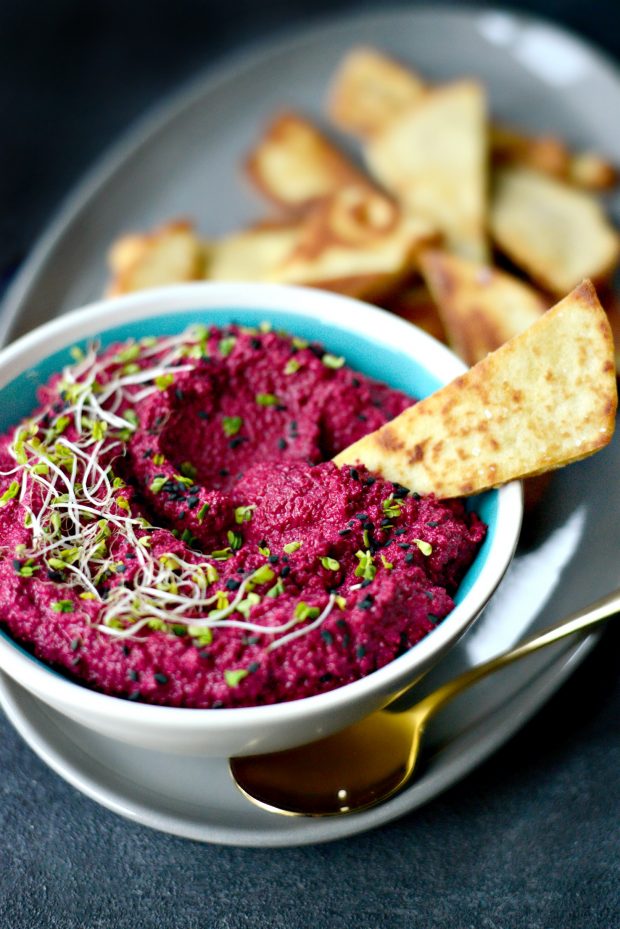 Roasted beet hummus is earthy, buttery-smooth and utterly delicious!
Enjoy!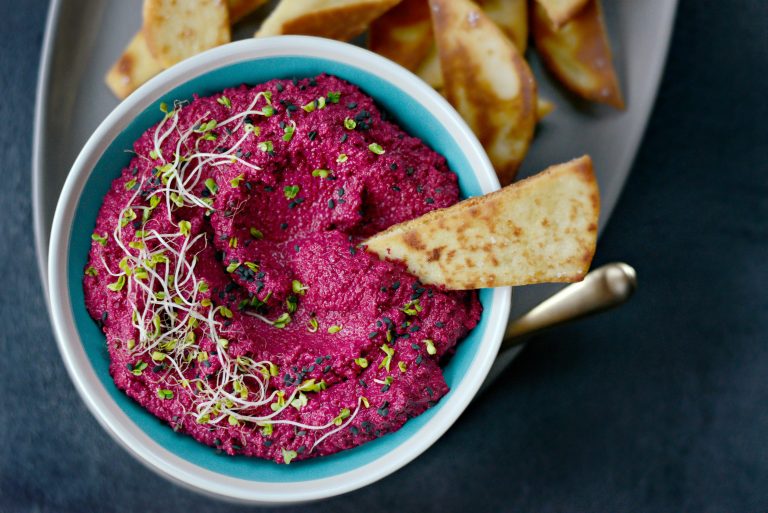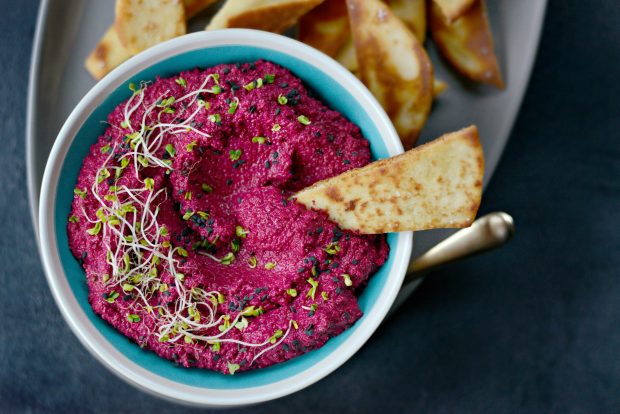 My cookbook Simply Scratch : 120 Wholesome Homemade Recipes Made Easy is now available! CLICK HERE for details and THANK YOU in advance!
[this post contains affiliate links.]
This post may contain affiliate links.
Buy the Cookbook: Simply Scratch : 120 Wholesome Homemade Recipes Made Easy Now available on Amazon »
THANK YOU in advance for your support!