These Italian meatball calzones couldn't be any simpler or more delicious. Homemade meatballs, homemade sauce AND pizza dough.
Helllo there, lover.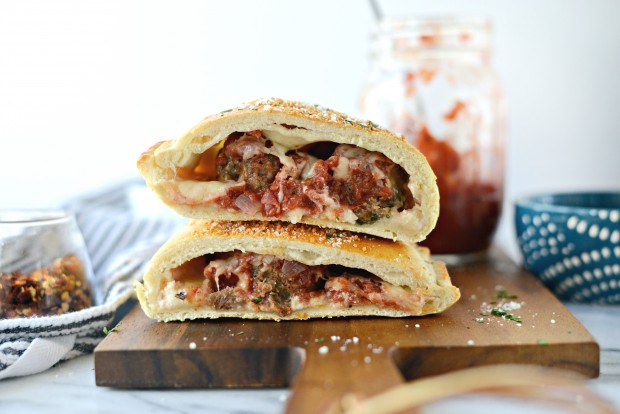 I've never met a calzone that I didn't want to devour. You name it, Italian sausage and pepperoni, ham and cheese or even a vegetarian version has crossed my palate and I. love. them. all. The filling options are virtually endless (hence why I love them so) and every single person in my household is a big calzone-fan so there will be no gripes about whats for dinner on calzone day. Nada one.
Today, I'm in an Italian meatball calzones kind of mood. Inside these pockets-of-love you'll find my easy 6-ingredient meatballs, 3 kinds of cheeses; ricotta, fontina and mozzarella and of course, a few spoonfuls of marinara. All of this is wrapped up inside my classic pizza dough and baked until golden and delicious.
Think handheld meatball sandwiches but better. Way better.
To Make This Italian Meatball Calzone Recipe You Will Need:
ground beef
ground sirloin
Italian-seasoned bread crumbs
fresh parsley
kosher salt
black pepper
egg
whole milk ricotta cheese
ontina cheese
mozzarella cheese
egg wash
Start by preparing the meatballs. In a medium bowl, add 1/2 pound hot Italian sausage, 1 pound ground sirloin and a 1/2 cup of Italian bread crumbs. (You can find my from scratch Italian Seasoned Bread Crumbs in my cookbook!)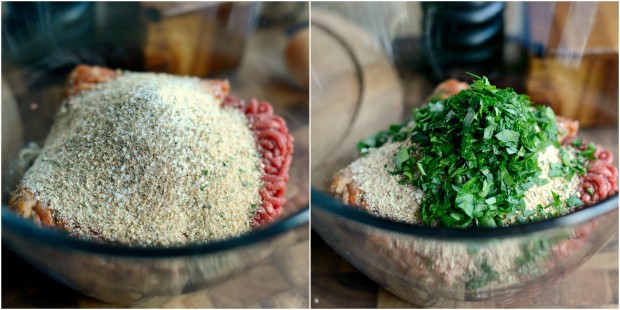 To that, add a generous pinch of kosher salt, a few grinds of black pepper and about 1/3 cup chopped Italian flat leaf parsley.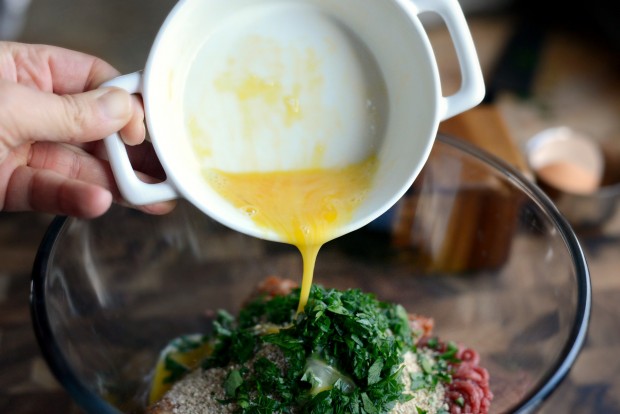 Beat a large egg with a fork…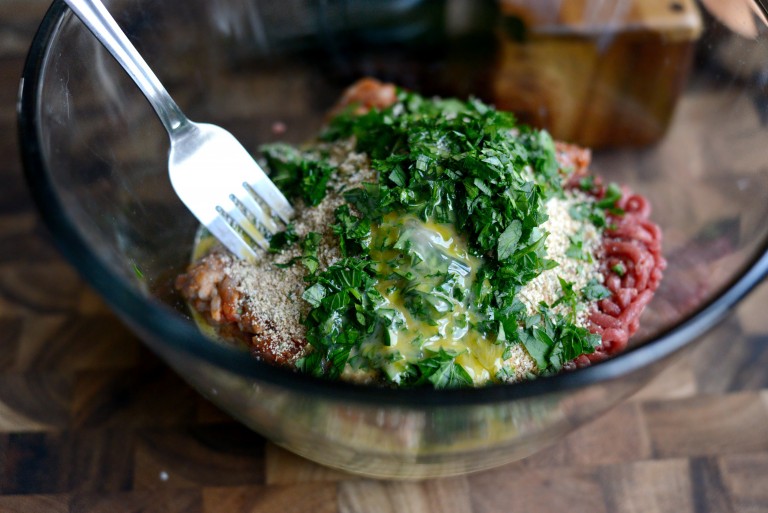 And add it to the mix.
Use a fork to combine all the ingredients together.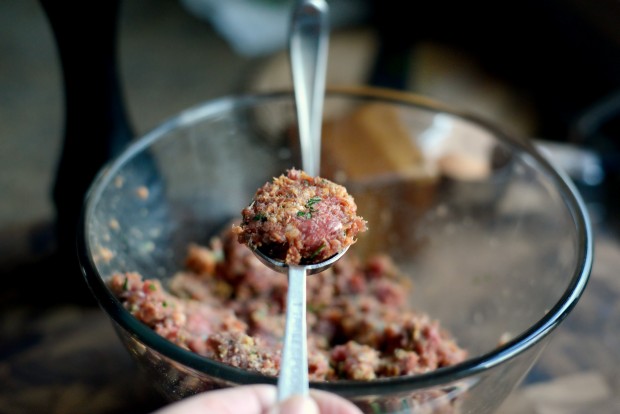 Then use a tablespoon to measure out scoops of the meat mixture.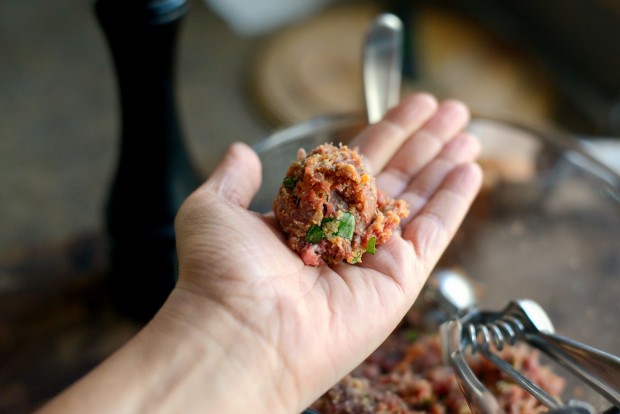 And use your hands to roll them into meatballs.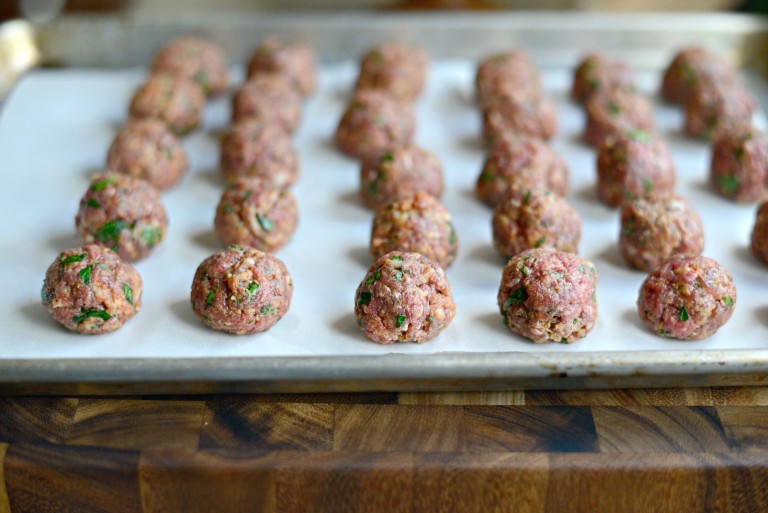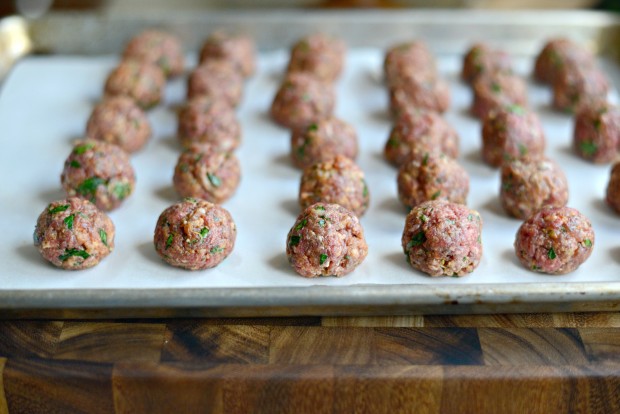 Place the meatballs onto a metal, rimmed baking sheet that has been lined with parchment.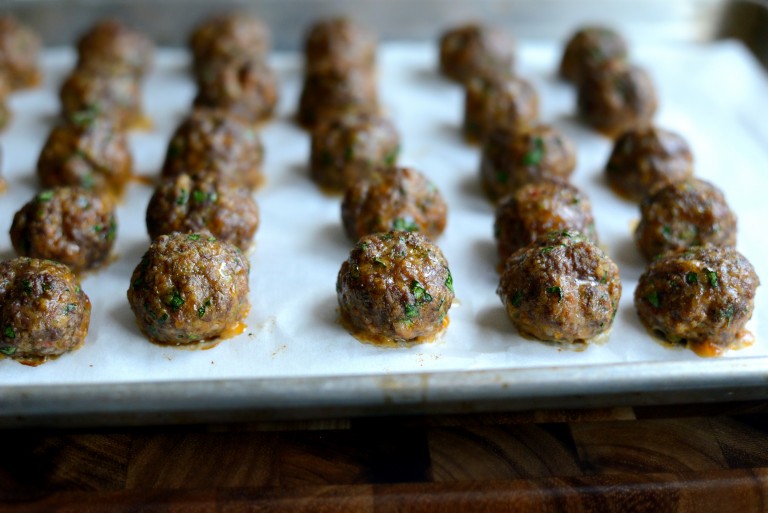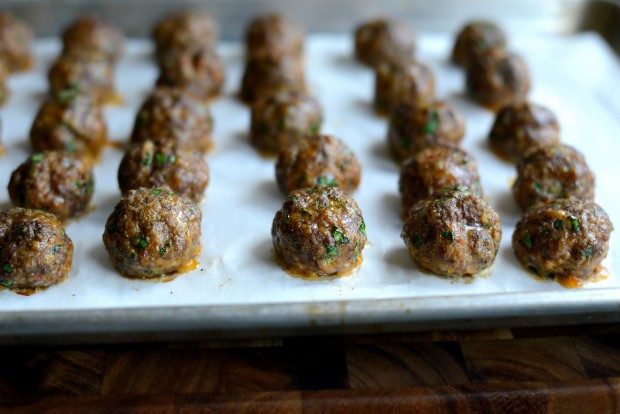 Bake the meatballs on the center rack of your preheated 350 degree oven, for about 15 minutes.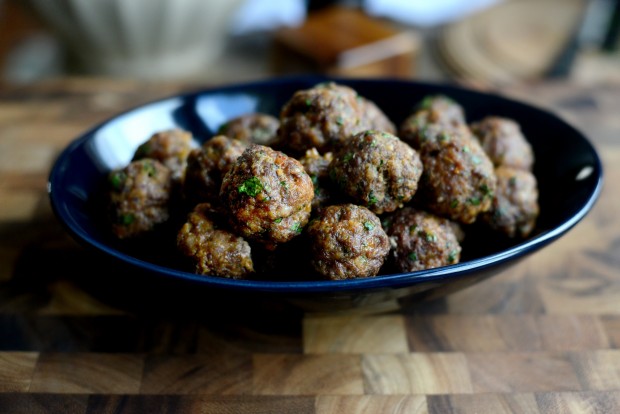 Let cool completely and set off to the side.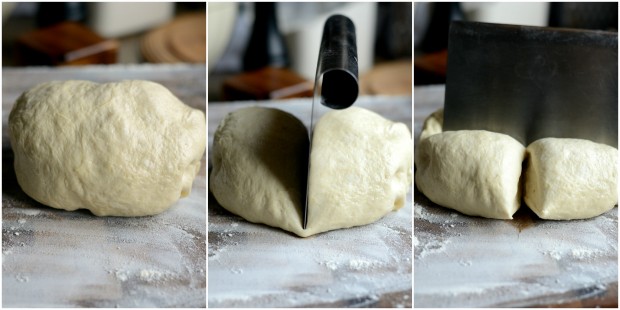 Earlier in the afternoon I made my pizza dough. After it's risen for about an hour (a little over is fine), I just punch the dough down and place it on a clean, floured work surface and cut it into fourths.
Grab one of the pieces and form into a ball before rolling it out in to a 10-inch round.
Spread with a little or a lot of whole milk ricotta cheese…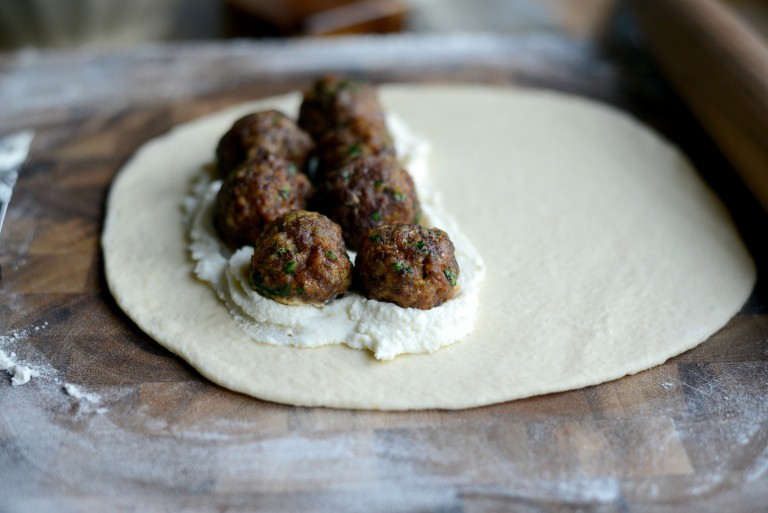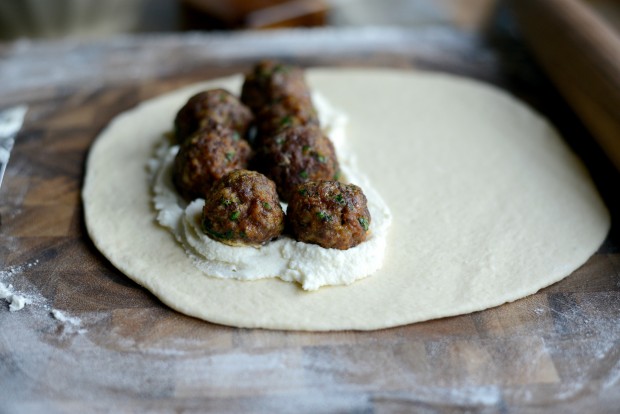 Top the ricotta with 6 to 8 meatballs…
…and then spoon a couple tablespoons of marinara over top.
I made the sauce from this recipe, which was perfect amount for using inside the calzones with lots left over for dunking.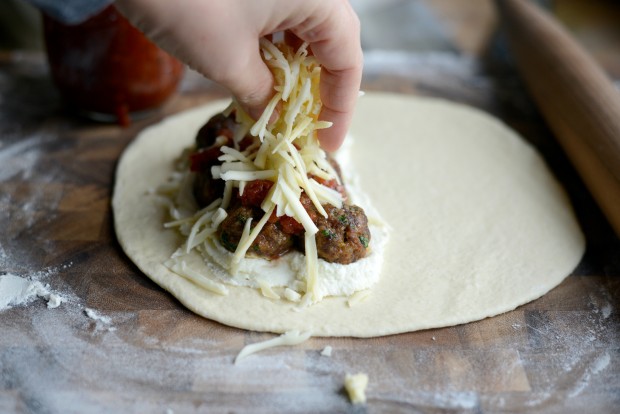 Lastly, top with a little freshly grated Fontina and Mozzarella cheese.
I love these two cheeses for pizza making so naturally I put them in my calzones.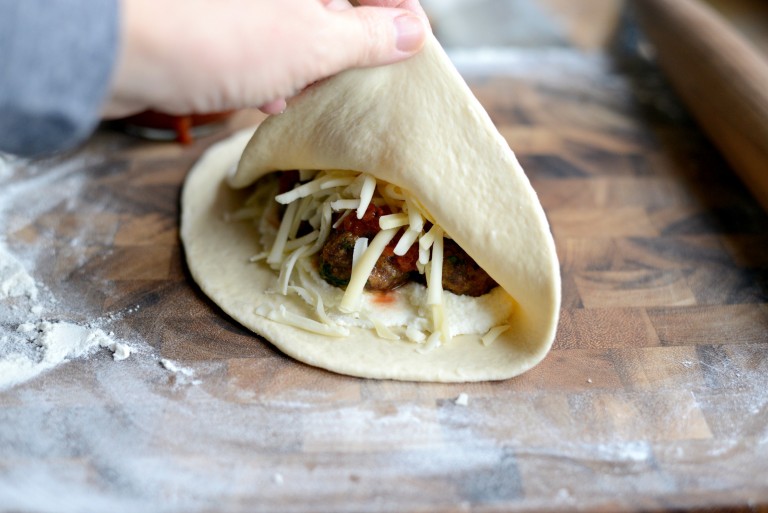 Fold while slightly stretching the one side of the dough over top of the filling.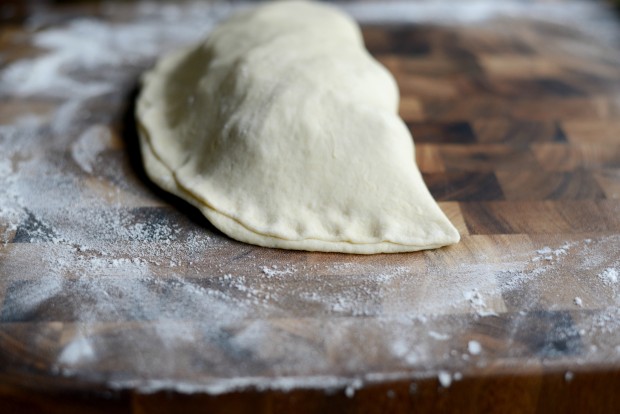 Use your fingers to press the edges together.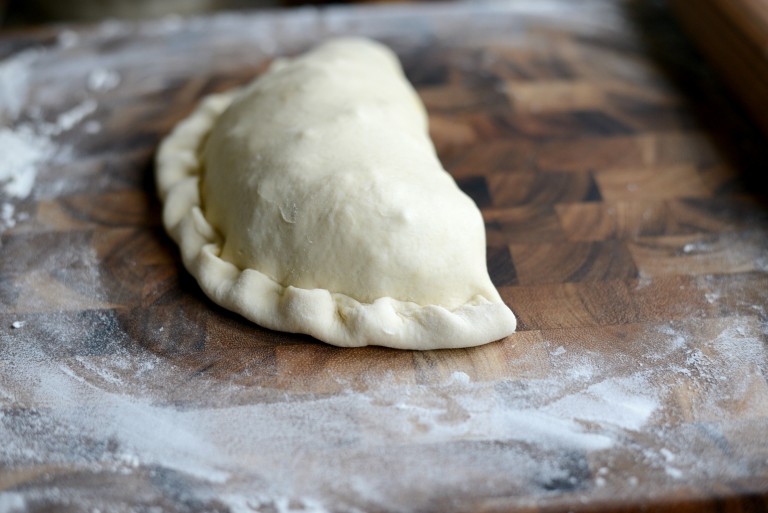 Fold and crimp the edges…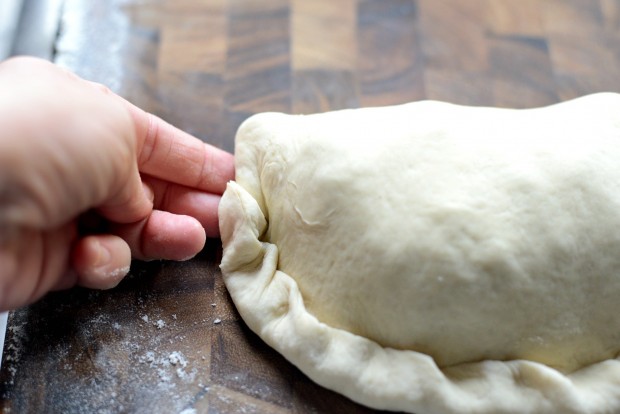 Folding the last bit underneath the calzone.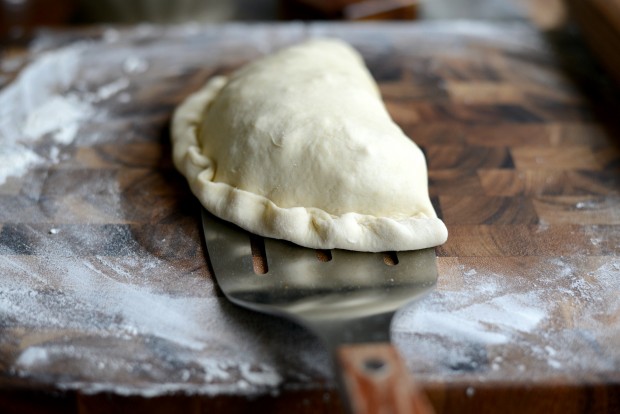 Grab a large spatula (the one I'm using is meant for our grill, it's huge so it works well here) and scoot it underneath the calzone and transfer it on to an inverted metal, rimmed sheet pan that has been lightly sprayed with olive oil.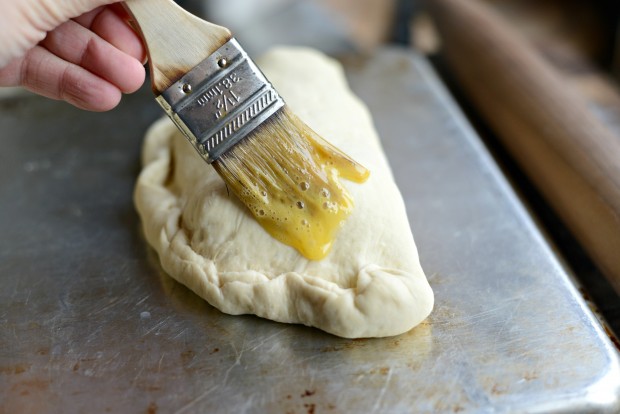 Brush with a little beaten egg, this will make the dough really glossy and pretty when it browns in the oven.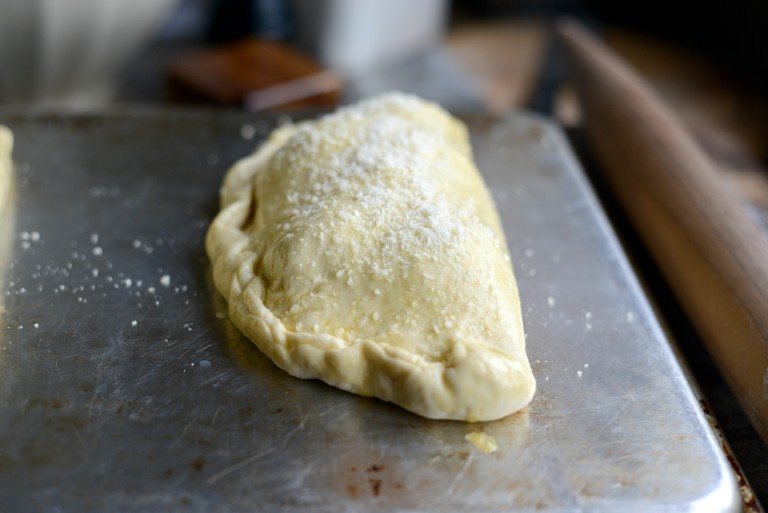 Both of my daughters like a little Parmesan sprinkled over top, so I usually do a few with and a few without Parmesan cheese.
Bake in a 425 degree oven for 18 to 20 minutes or until the crust is deeply golden brown.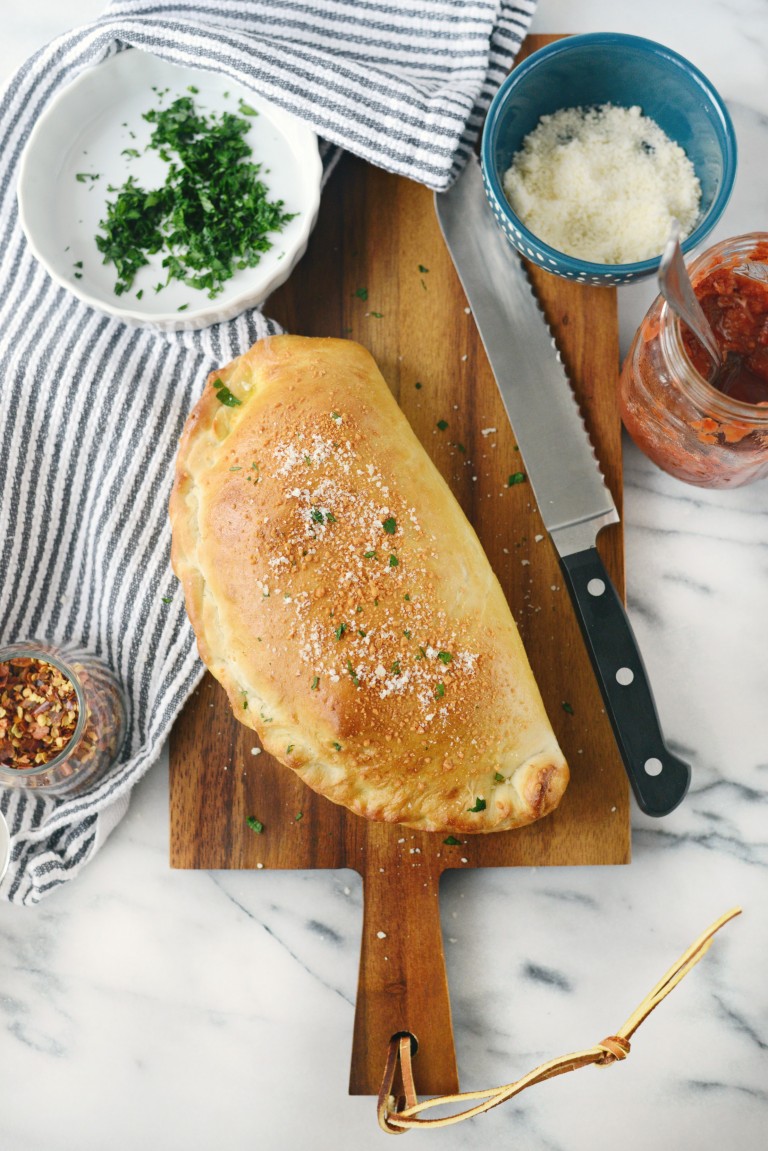 There you have it! A football shaped calzone that's basically the size of your face. As it should be.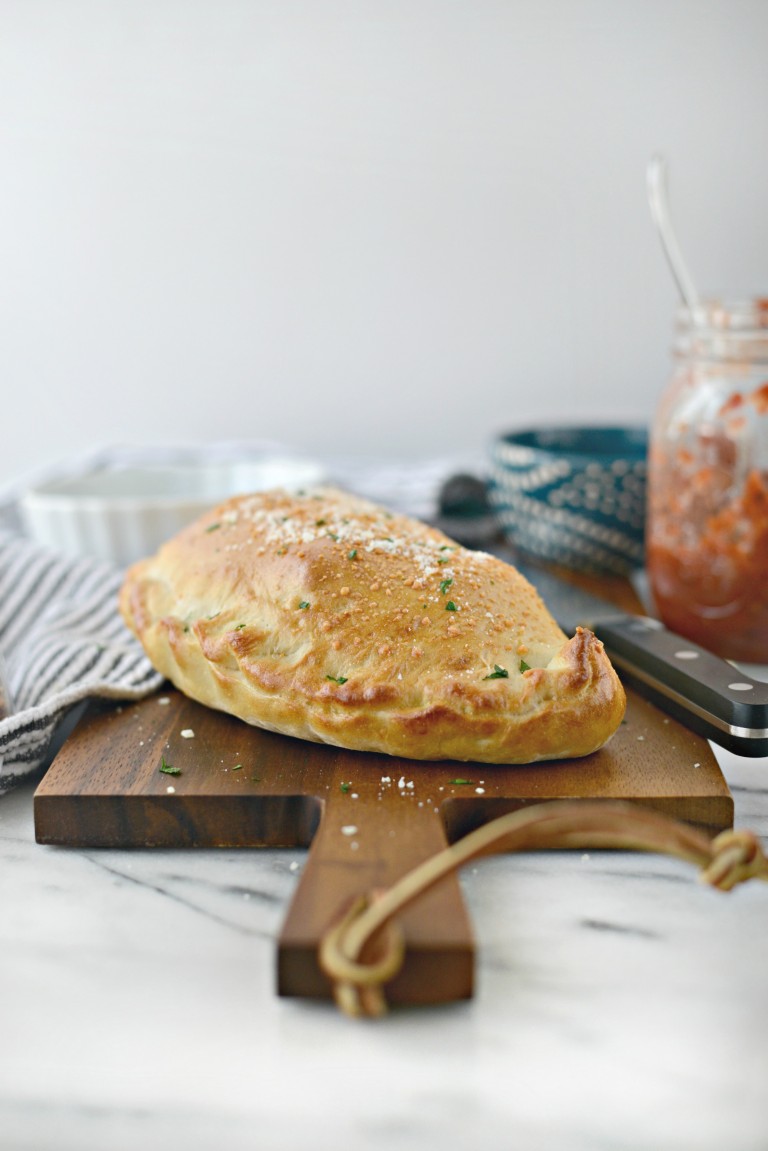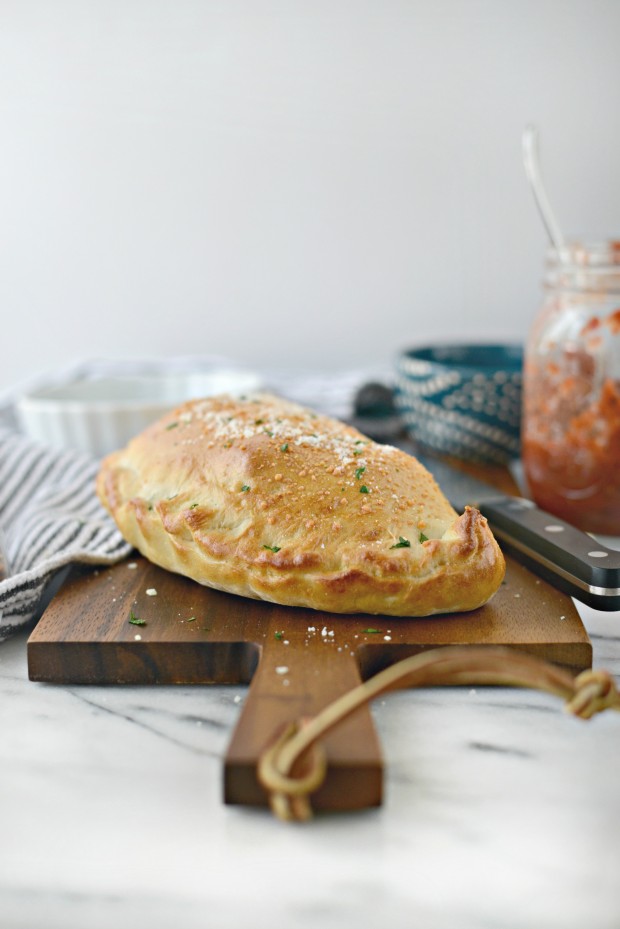 Notice those beautifully browned edges?! I live for those babies.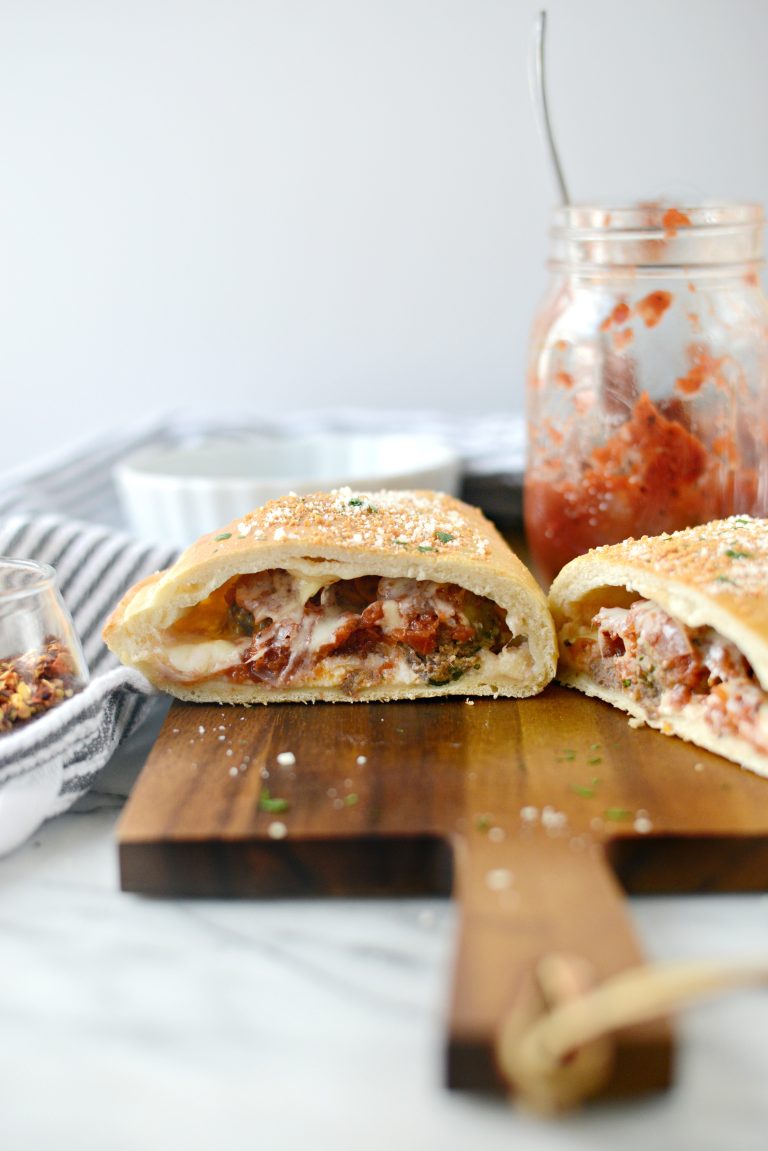 Use a serrated knife to cut it the Italian meatball calzones in half, then dunk in sauce and faint from deliciousness overload.
What do I love most about these meatball calzones?
The meatballs covered in sauce and all the melty cheese along with the ricotta oozing out the sides… oh, and the crust. So yeah. Pretty much everything.
Enjoy! And if you give this Meatball Calzone recipe a try, let me know! Snap a photo and tag me on twitter or instagram!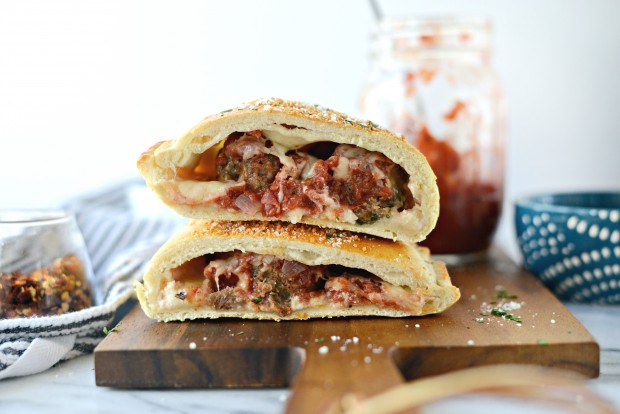 This post may contain affiliate links.
Buy the Cookbook: Simply Scratch : 120 Wholesome Homemade Recipes Made Easy Now available on Amazon »
THANK YOU in advance for your support!