This almond basmati rice recipe is aromatic rice with the crunch and toasty flavor of the almonds. A light garlic flavor you get from the olive oil.
Meet my go-to side dish for just about everything.
I recently updated the my Broiled Tilapia Parmesan recips since over the years I've played around and changed a few ingredients and decided it was time for that post to get a make over. Since the tilapia Parmesan was also dinner, I wanted to share this quick and easy side dish that I always make to go with it.
This rice recipe only calls for a few ingredients but it tastes amazing! Both the rice and almonds are pan-toasted, plus the oh-so-flavorful garlic infused olive oil really bumps up the flavor factor.
This recipe calls for just a few ingredients and a little time, but most of the "hard" work is done in the rice cooker (aka my bff) and takes about 35 minutes total.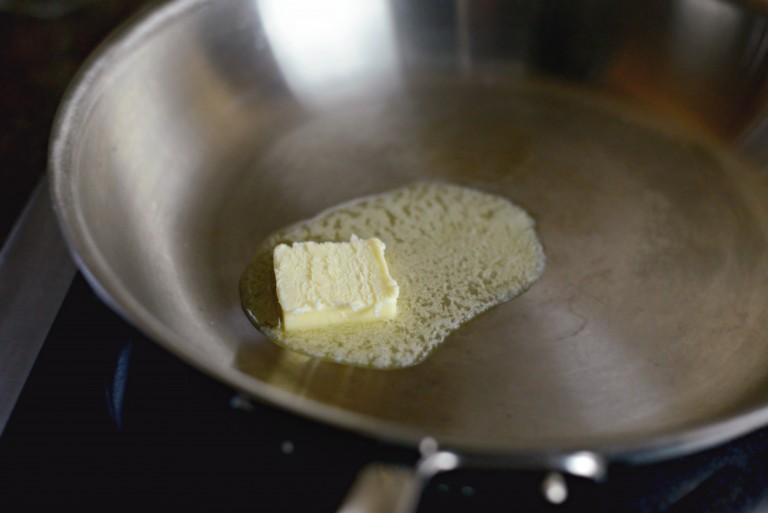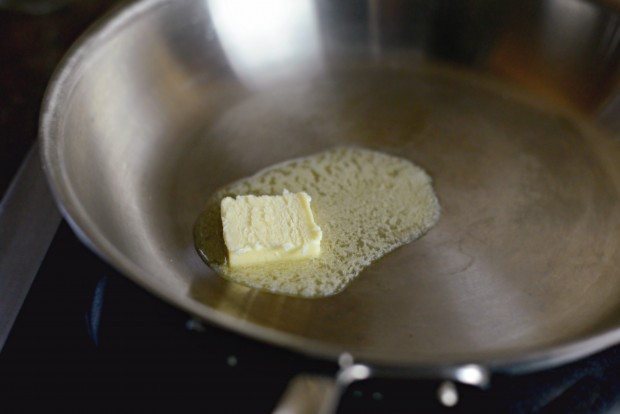 I start by melting a tablespoon of butter in a skillet over medium-low heat.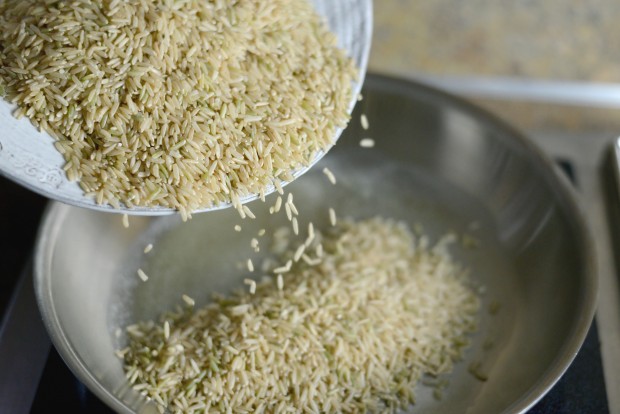 Once hot and bubbly, add in the basmati rice.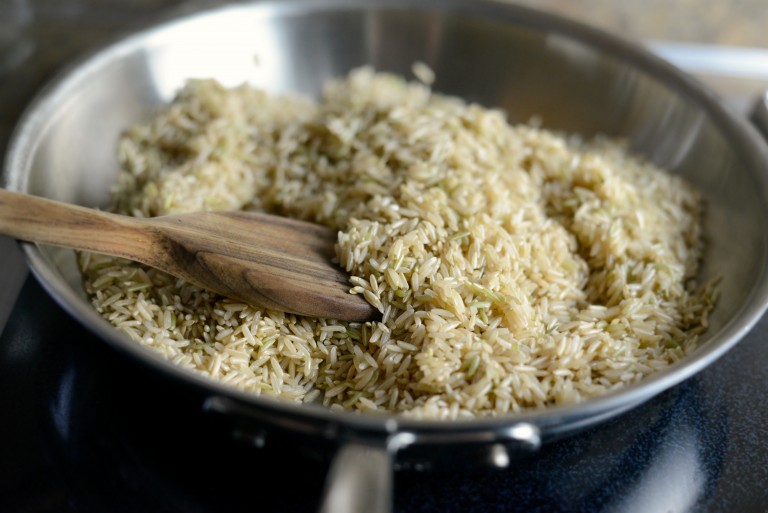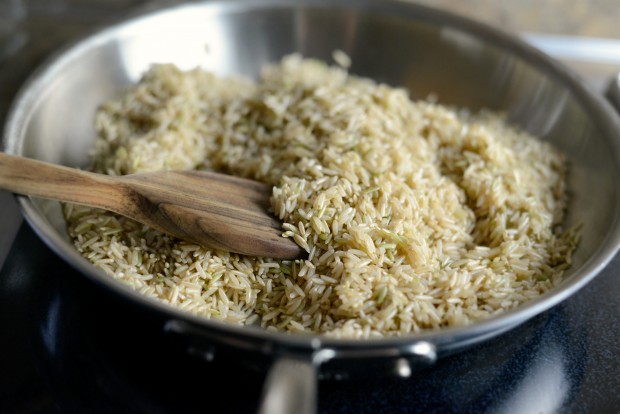 Stir and toast until fragrant…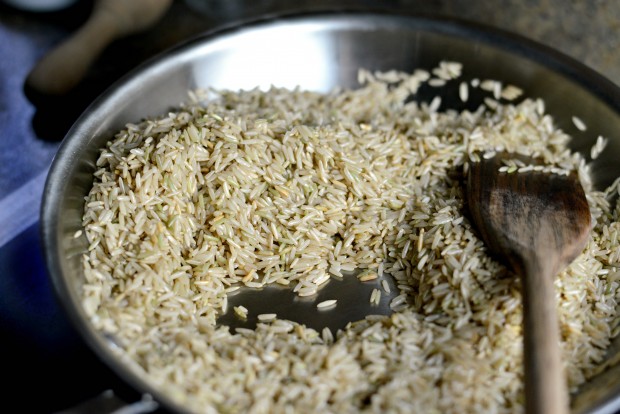 …and the rice is golden brown.
Then transfer it to the bowl of your rice cooker.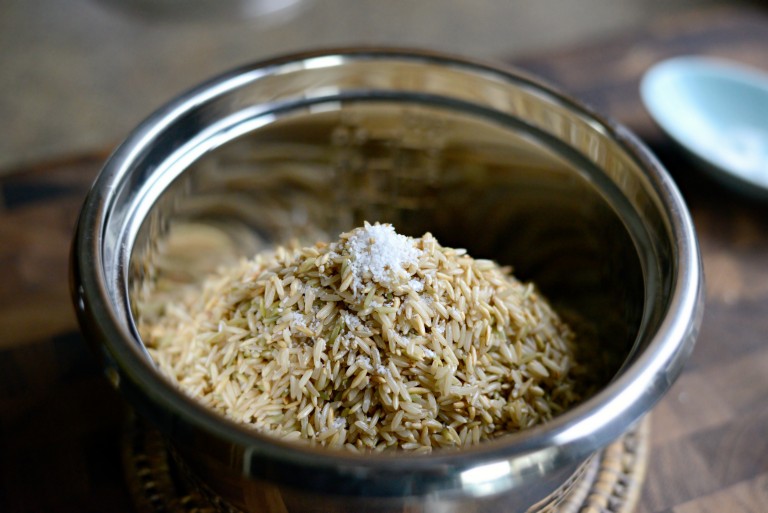 Season with a pinch or two of kosher salt…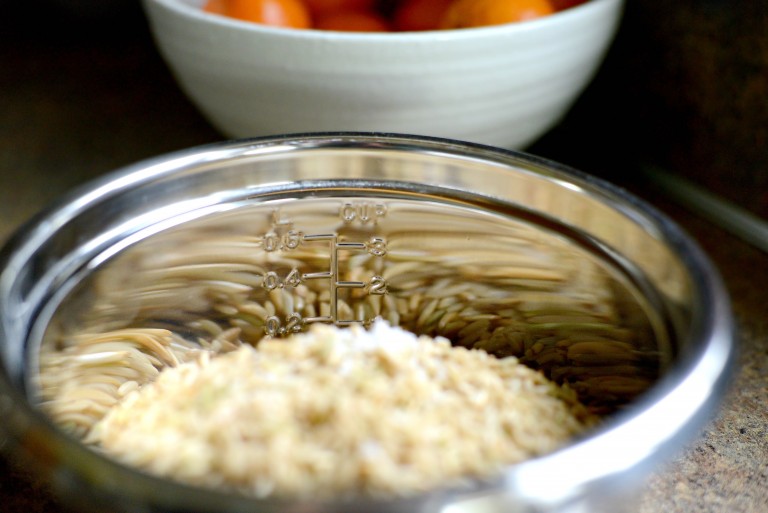 Fill with water, according to the directions included with your cooker.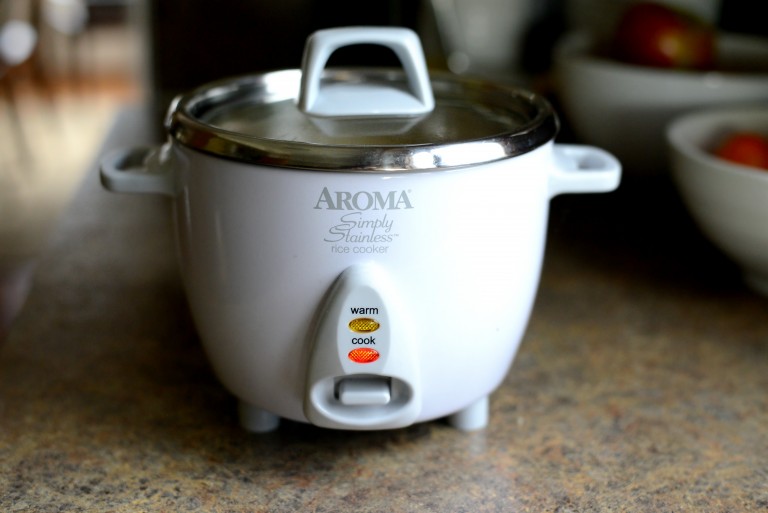 Flip the switch and cook the rice. It's really just that easy. I've had this rice cooker for what feels like forever now and it's still one of my most favorite kitchen appliances that I own. I received mine as a gift a while ago, but you can find them pretty much anywhere and inexpensively too!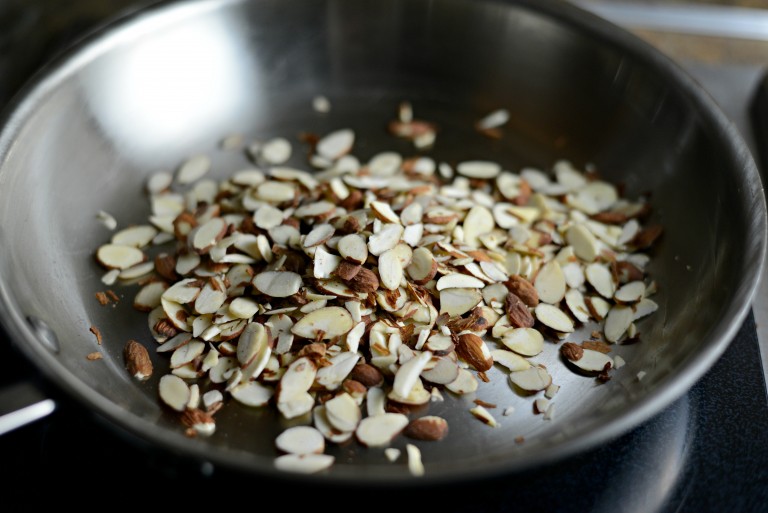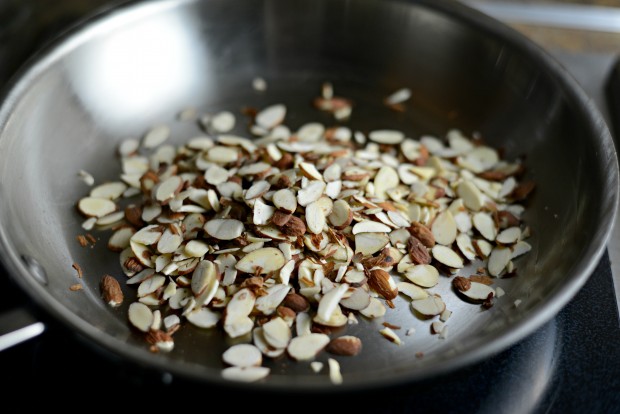 While the rice is cooking, add 2/3 cup of sliced almonds to the same skillet that you just toasted the rice in.
Over medium-low heat, toast the almonds until they start to smell nutty and are lightly golden brown. Remove off of the heat and set off to the side while waiting for the rice to finish.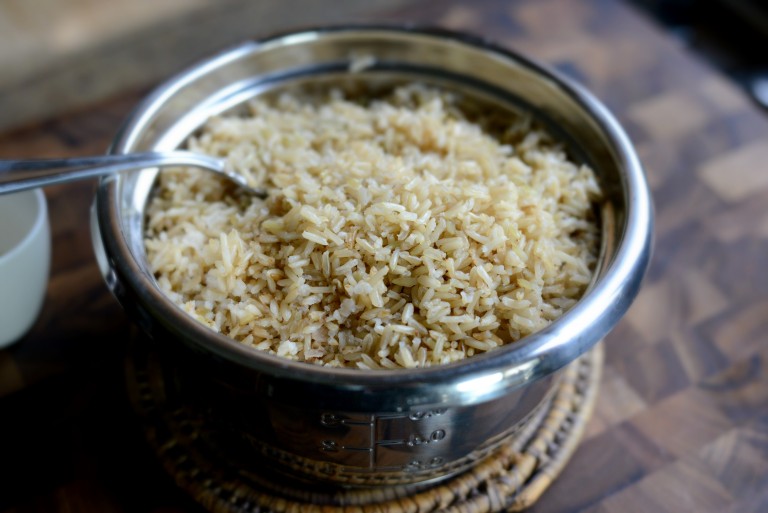 Once the rice has cooked, fluff with a fork and transfer to a serving bowl.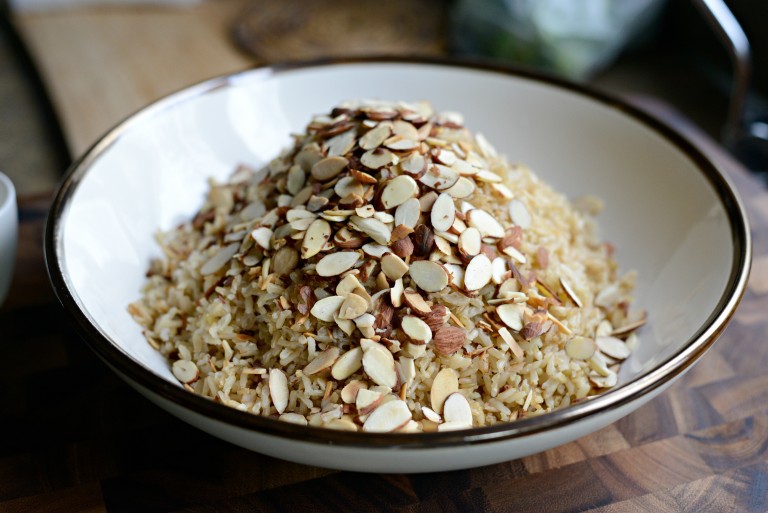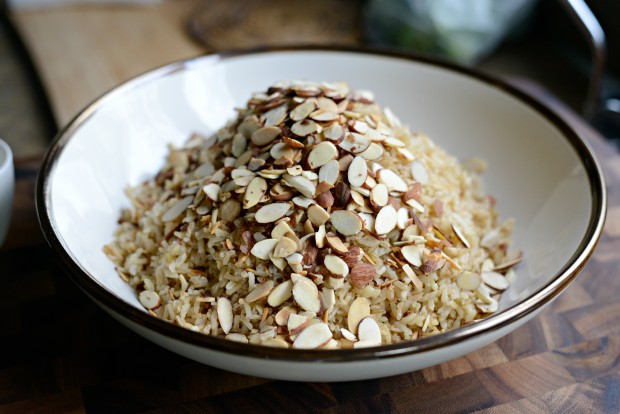 To the rice, add the toasted almonds…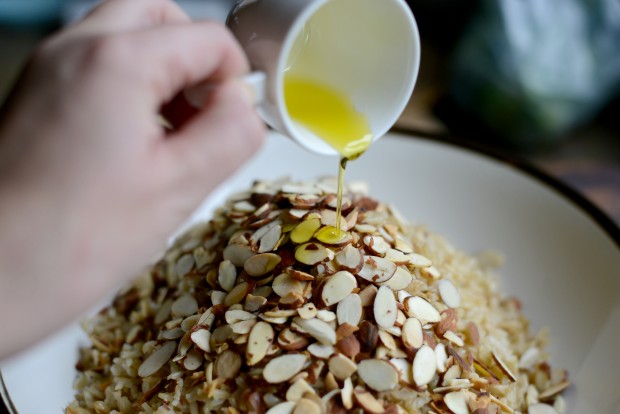 …and pour in two teaspoons of the garlic infused olive oil. (I use and love this brand)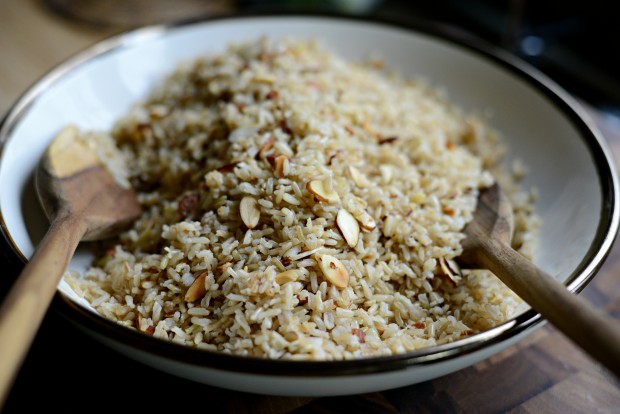 Give it a good toss to ensure the olive oil is throughout.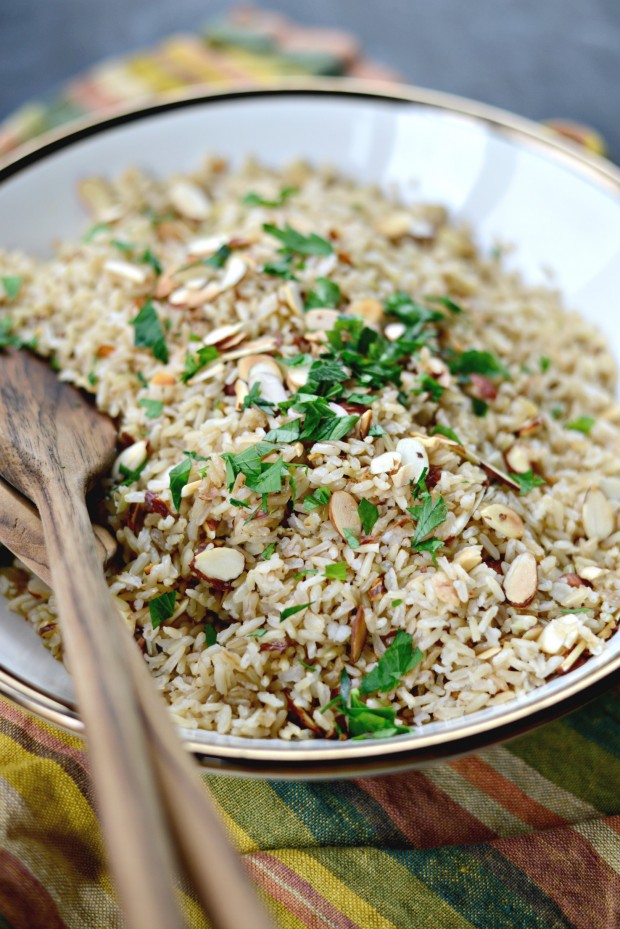 Then sprinkle with some chopped fresh parsley for some pop of green and serve.
My family loves this basmati rice recipe. Well, okay so minus Malloree. She isn't a rice fan… but she digs the almonds!
They love it because of the crunch factor from the toasted almonds and the light garlic flavor you get from the olive oil is perfection. I love it because it's so easy and goes with just about anything… even by itself it's so darn delicious.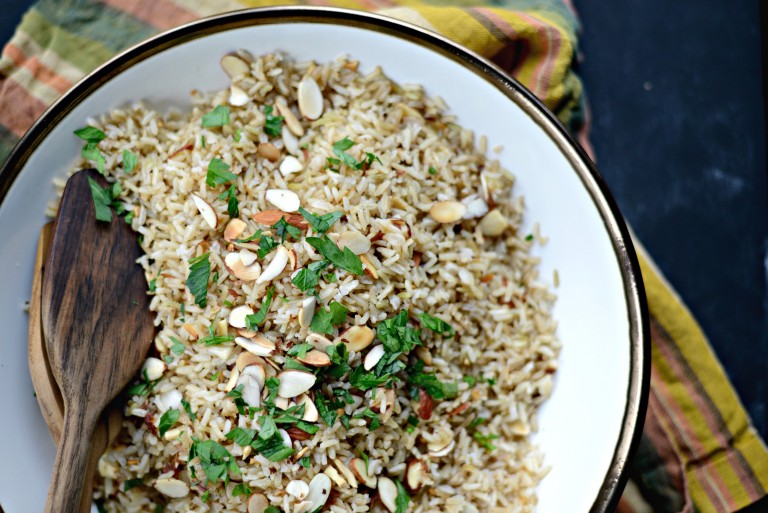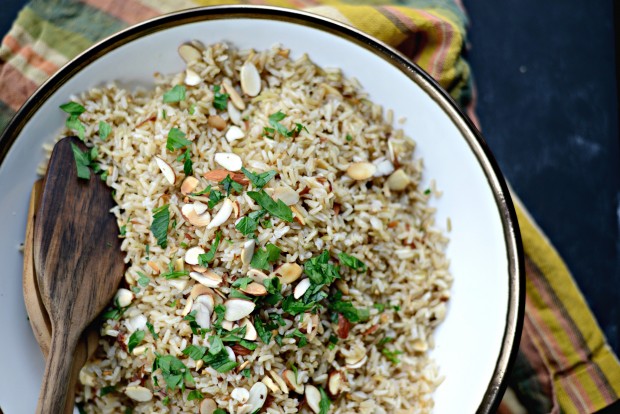 My cookbook Simply Scratch : 120 Wholesome Homemade Recipes Made Easy is now available! CLICK HERE for details and THANK YOU in advance! 
This post may contain affiliate links.
Buy the Cookbook: Simply Scratch : 120 Wholesome Homemade Recipes Made Easy Now available on Amazon »
THANK YOU in advance for your support!