Pizza sliders are basically pizza in slider form. Soft rolls topped with a quick homemade sauce, pepperoni and mozzarella and brushed with parm-herb butter. Super easy, cheesy and delicious!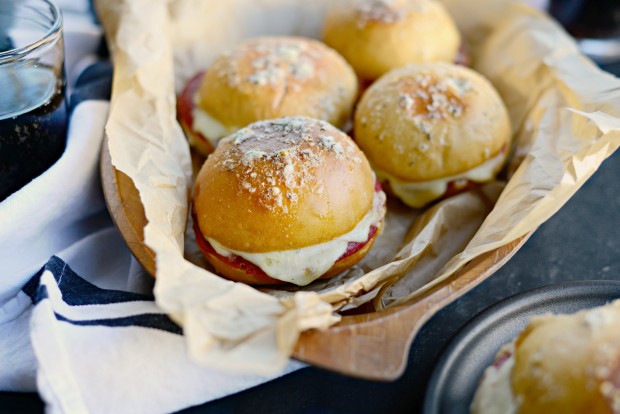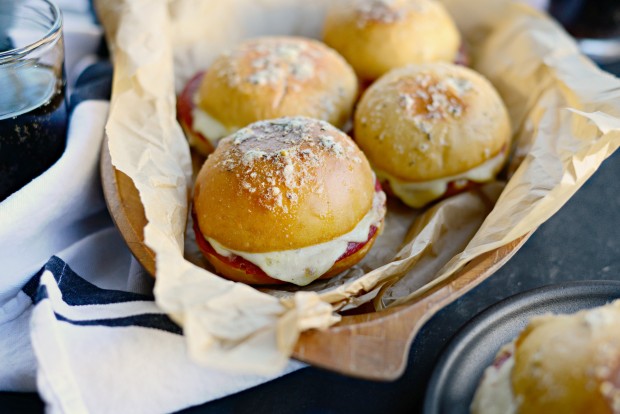 These sliders are a lazy girls (or guys!) bff. I speak from experience.
Do you ever wake up with good intentions to get stuff done? Make a well detailed and specific grocery list only to then lay in bed Pinteresting?? On a typical morning I'll go straight from the bus stop to the grocery grocery store. I'm there by 7:15 and out before it starts to get busy. Today? Not so much.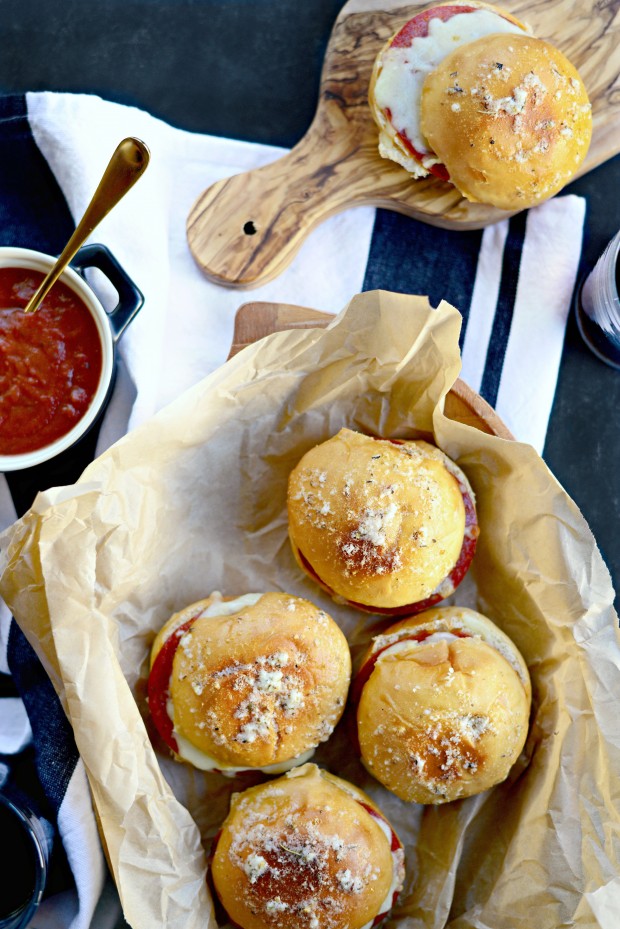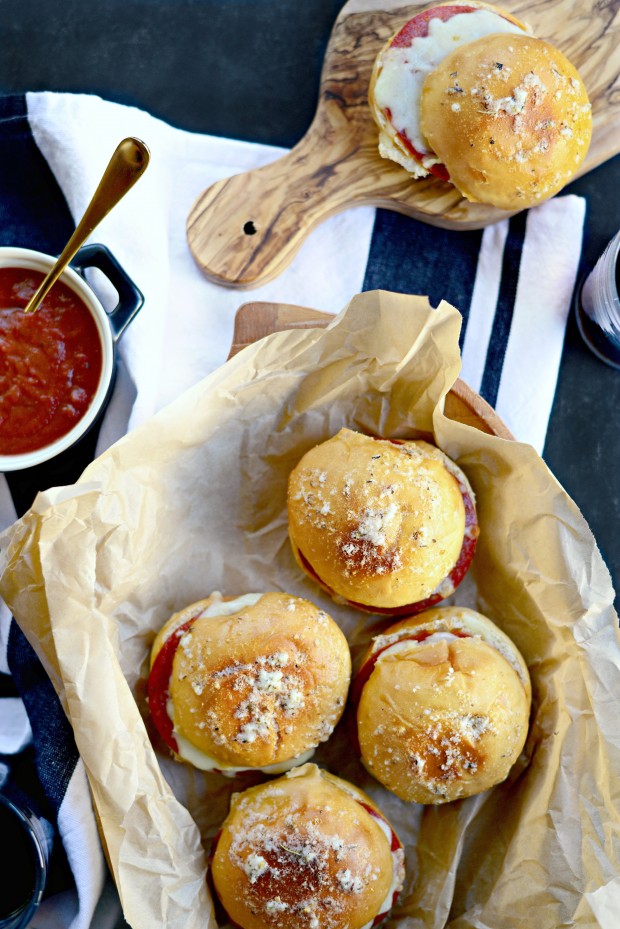 I also had other plans for dinner but after unloading a million dollars in groceries, I had zero desire to make anything. Why is that?
Enter pizza sliders.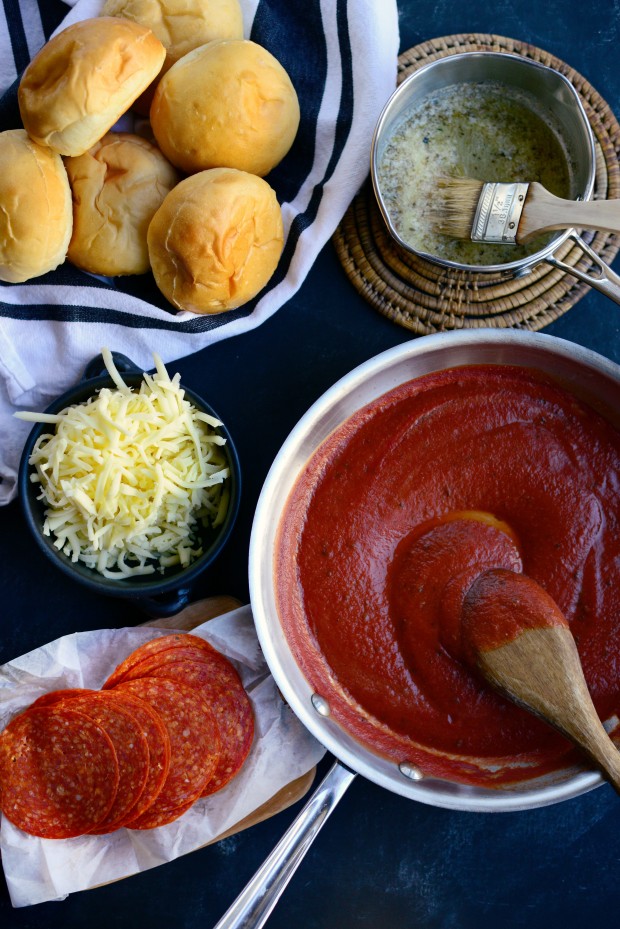 To Make These Pizza Sliders You Will Need:
tomato sauce
basil (dried)
kosher salt
garlic powder
sugar (optional)
butter, divided
parmesan cheese (freshly grated if possible)
sandwich pepperoni (found at the deli, about 1/4 pound)
mozzarella cheese
challah or brioche dinner rolls, halved (or any soft roll will work)
I never made these before last month. Since then, I've made them twice- this being the third time. For recipe testing purposes of course.
It's really a no-brainer of a recipe which is why it's great for those nights you just can't get around to putting on a large spread. Dinner rolls + homemade EASY pizza sauce + pepperoni + mozzarella = best sandwiches of your life.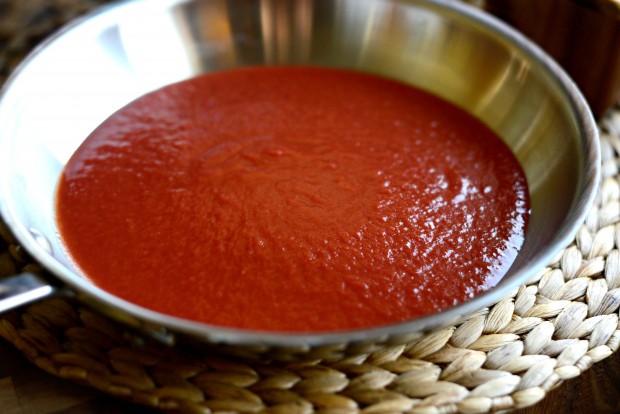 To make the sauce; pour 1 (15 ounce) can of tomato sauce into a 10-inch skillet.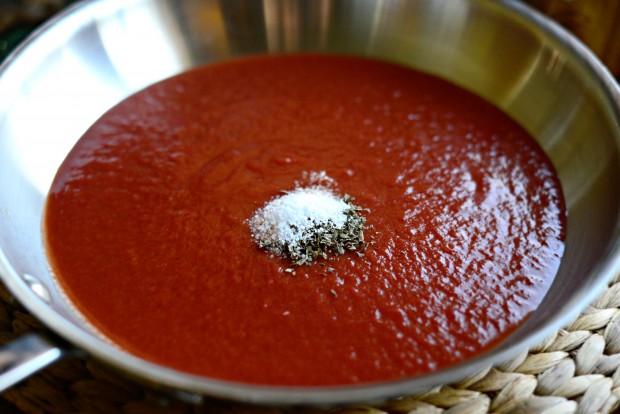 Measure out and then add in a 1/2 teaspoon of both dried basil and kosher salt.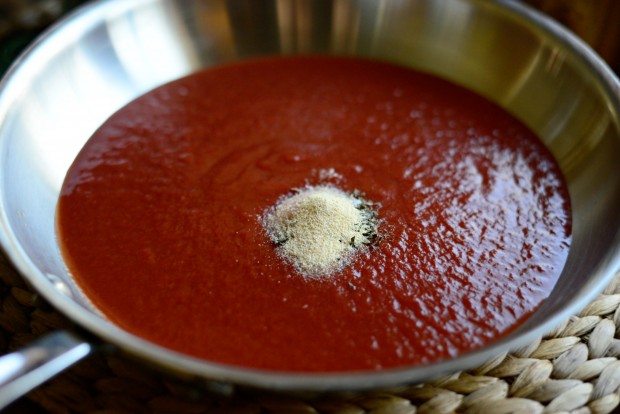 Then add a 1/4 teaspoon of both garlic powder…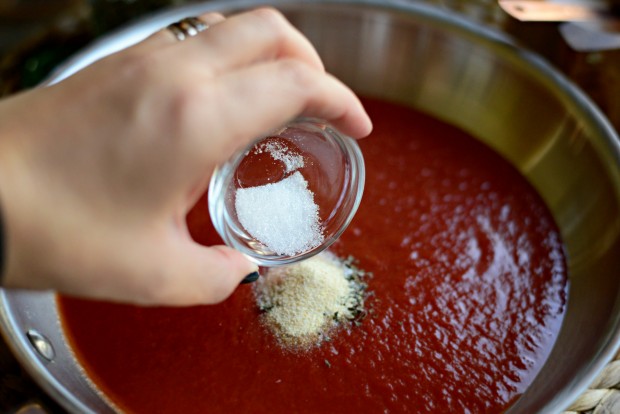 …and sugar.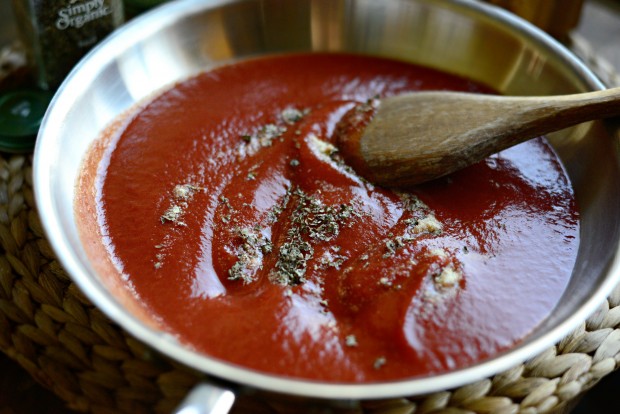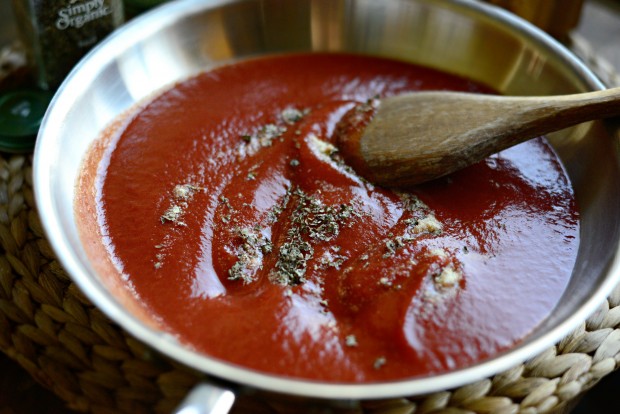 Stir to combine and heat over medium to medium low until bubbling. Reduce to low heat and simmer for 10 minutes.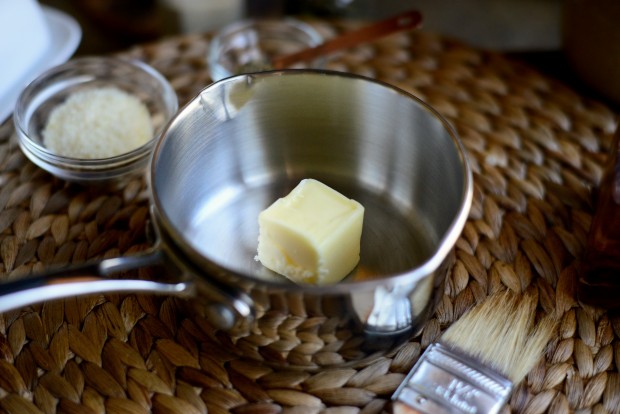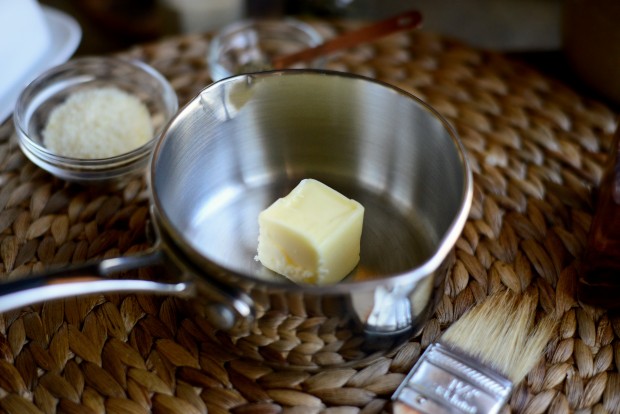 In the meantime, add 2 tablespoons of salted butter into a small saucepan.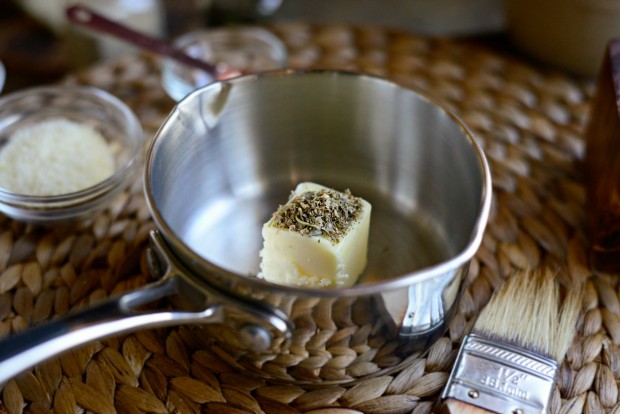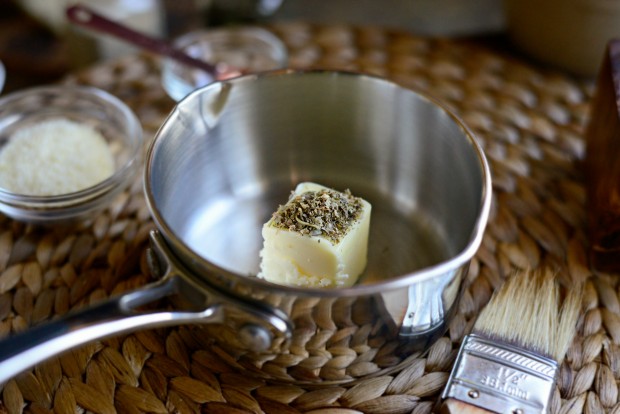 Add 1/2 teaspoon Italian seasoning…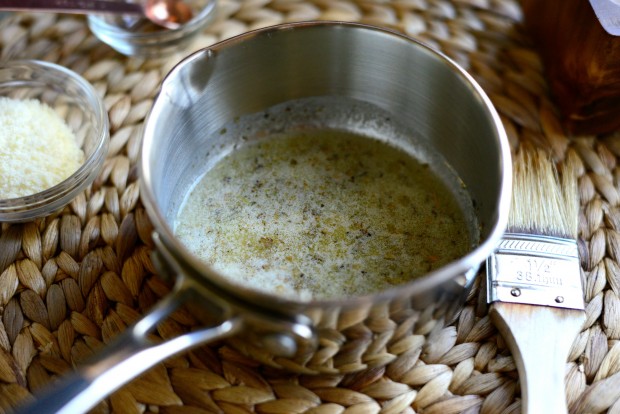 Heat on low until just melted. No need to let it come to a boil. In fact, when I notice that the butter is almost but not fully melted, I pull the pan off of the heat and let the residual heat further melt the butter.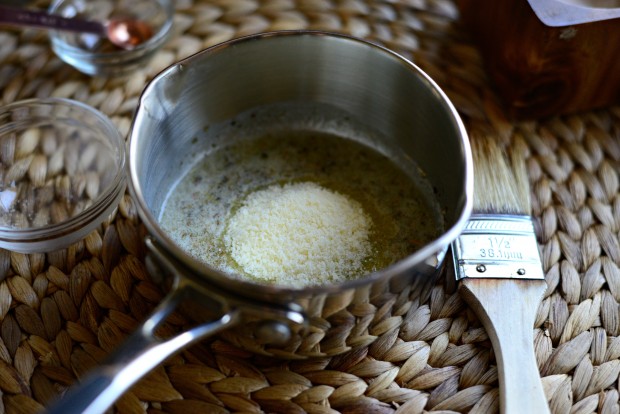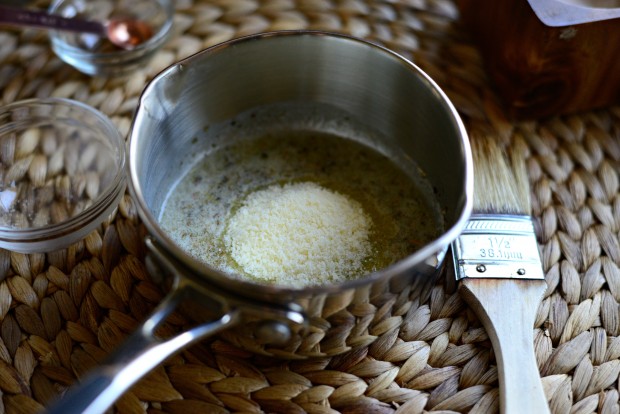 Next add in 1-1/2 tablespoons freshly grated Parmesan cheese…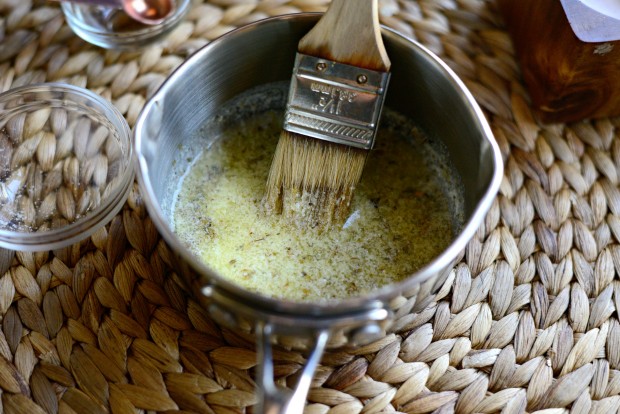 …and mix to combine.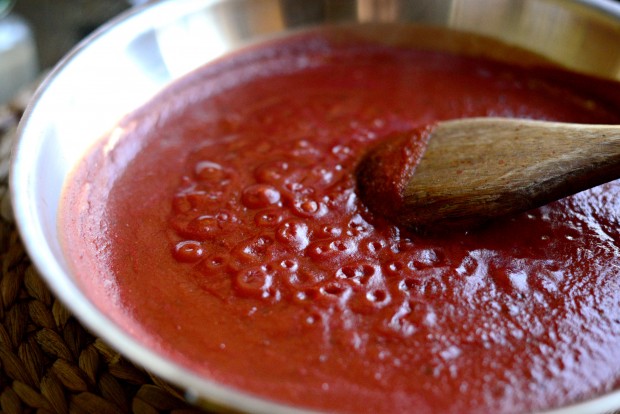 After the sauce has simmered for 10 minutes and has thickened a bit remove it off of the heat.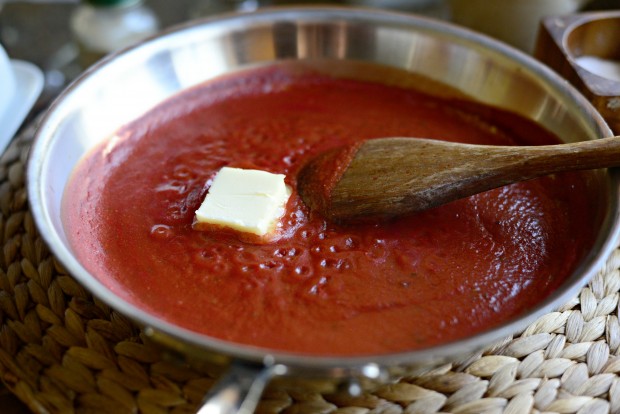 Stir in 1 tablespoon of butter.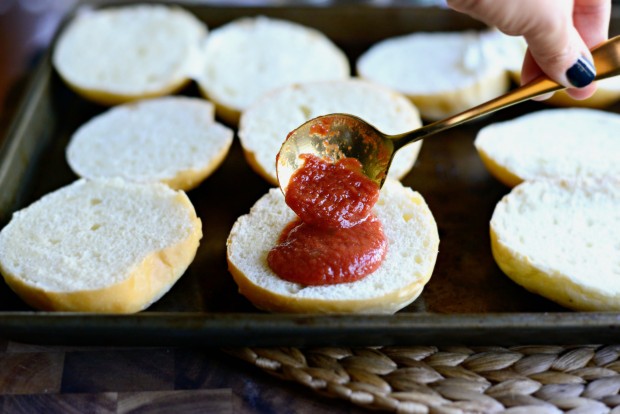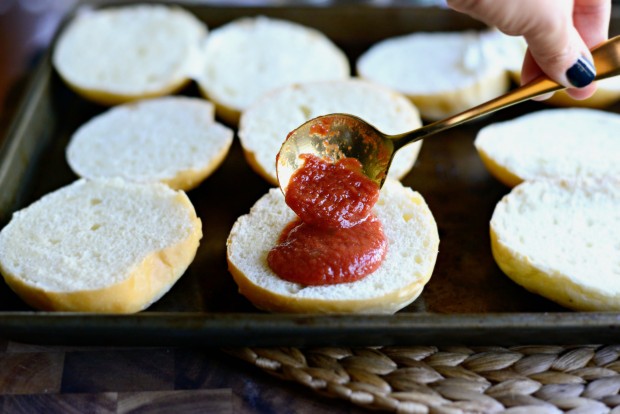 Cut 6 of the dinner rolls in half and spoon the sauce on the bottom half of each dinner roll.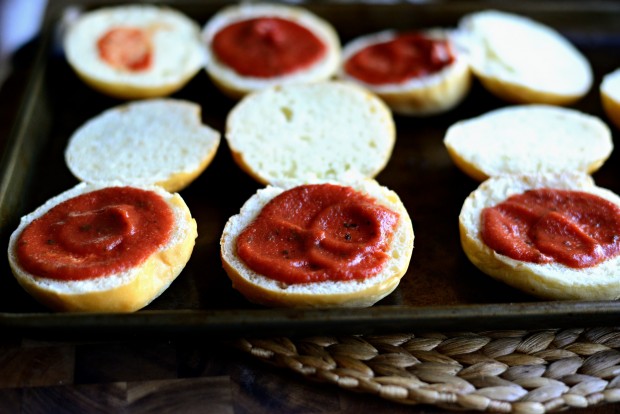 Spread it around, reaching the edges.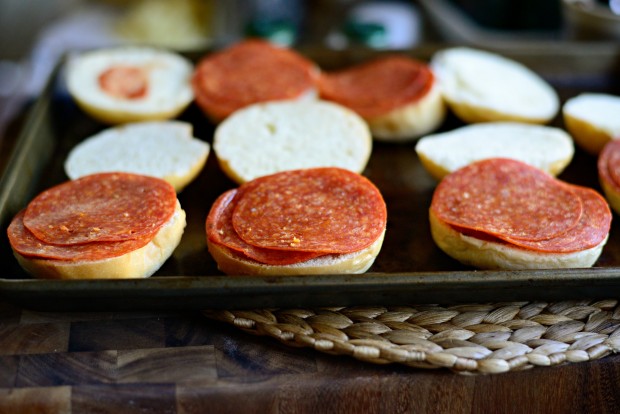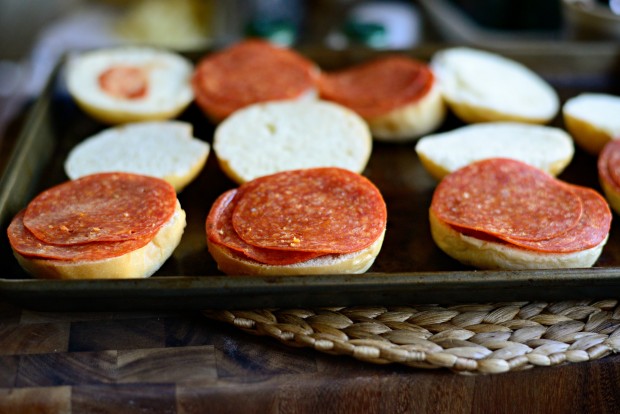 Place 2 slices of sandwich pepperoni (per sandwich) and set on top of the sauce.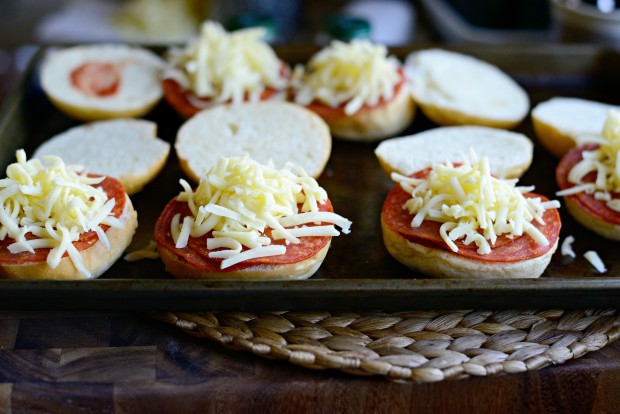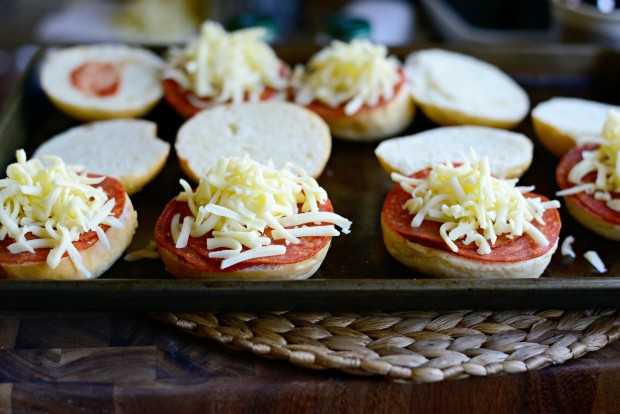 Sprinkle with 1 generous cup freshly grated mozzarella cheese.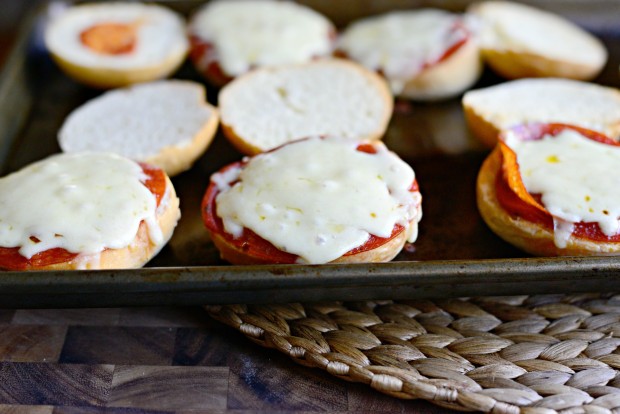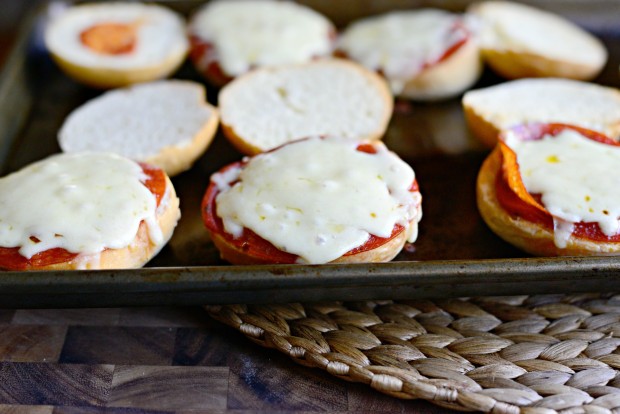 Slide the pan into a preheated 350 degree oven for 8-10 minutes or until the cheese is melty and the top buns edges are crispy and starting to brown.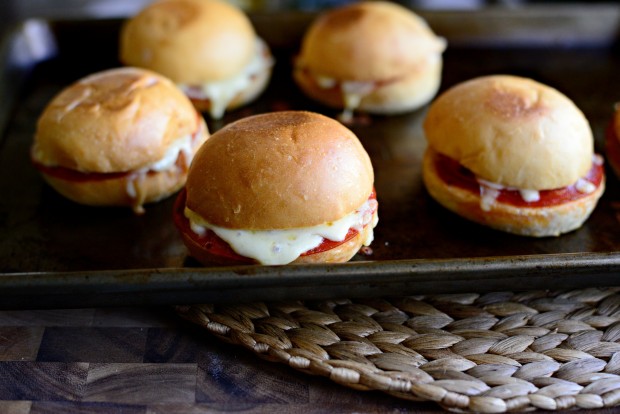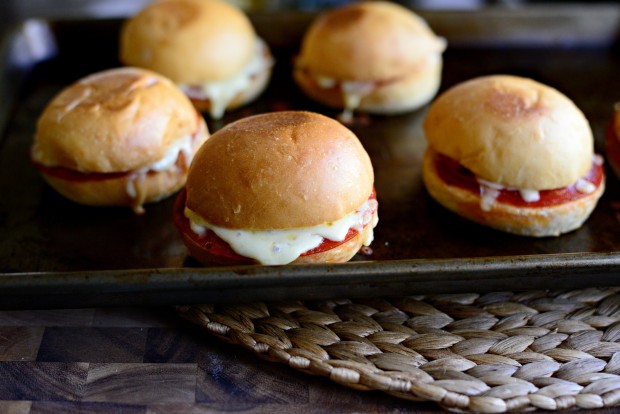 Replace the top buns onto the sandwiches.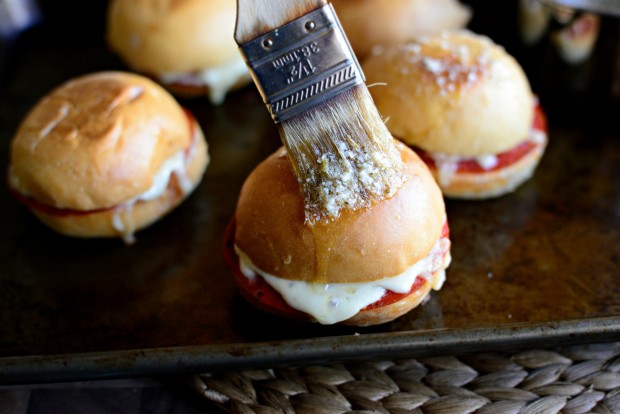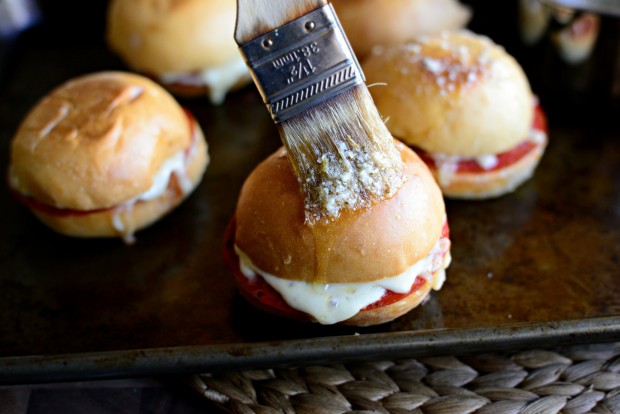 And generously brush the tops of the sandwiches with the Parmesan herb butter.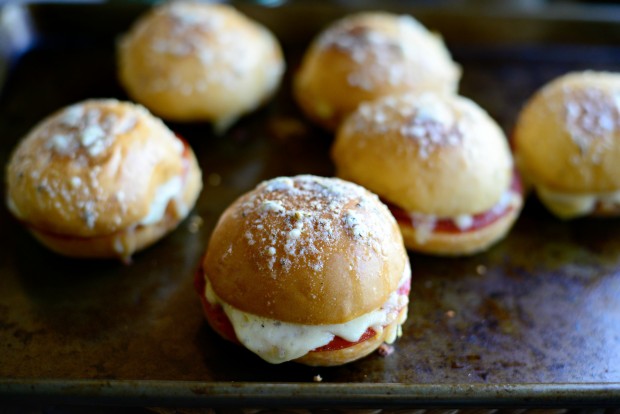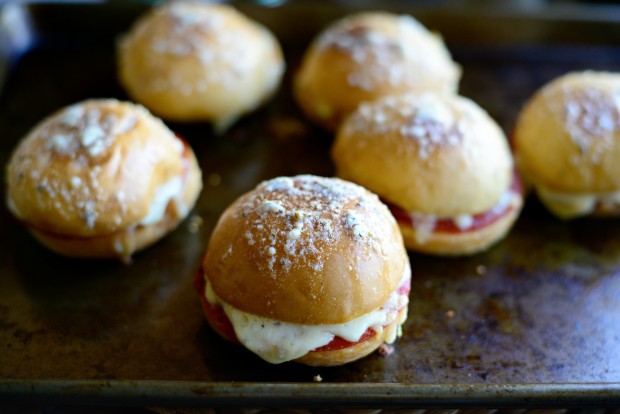 Return the pan back to the oven for 4 more minutes. This gives that butter a chance to further crisp the roll tops, the cheese and herbs crisp and crust over the tops. Licking my fingers after eating two one of these may be my most favorite part.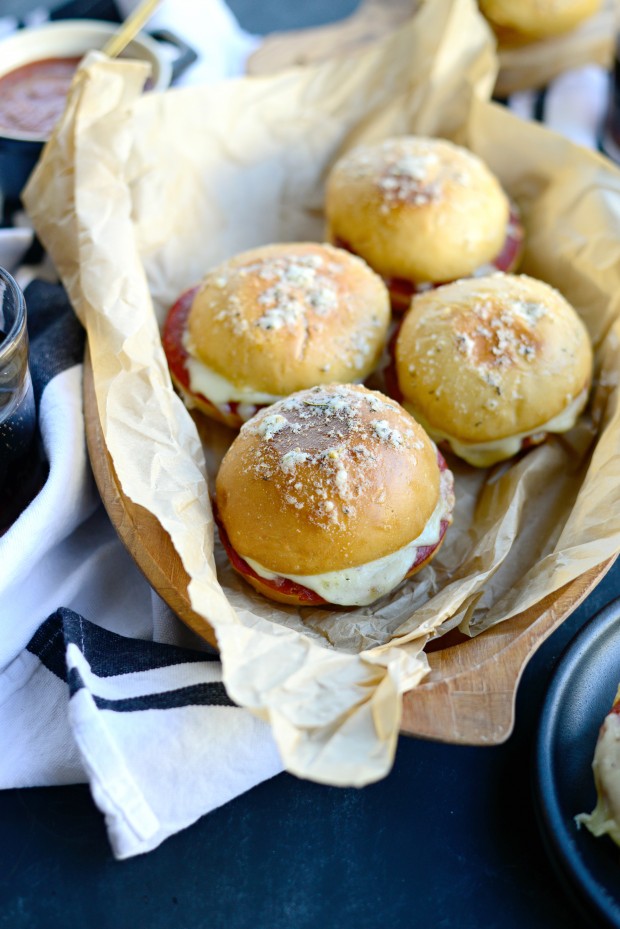 Next, allow the sandwiches to cool a smidge before eating. Use any leftover sauce for sandwich dipping.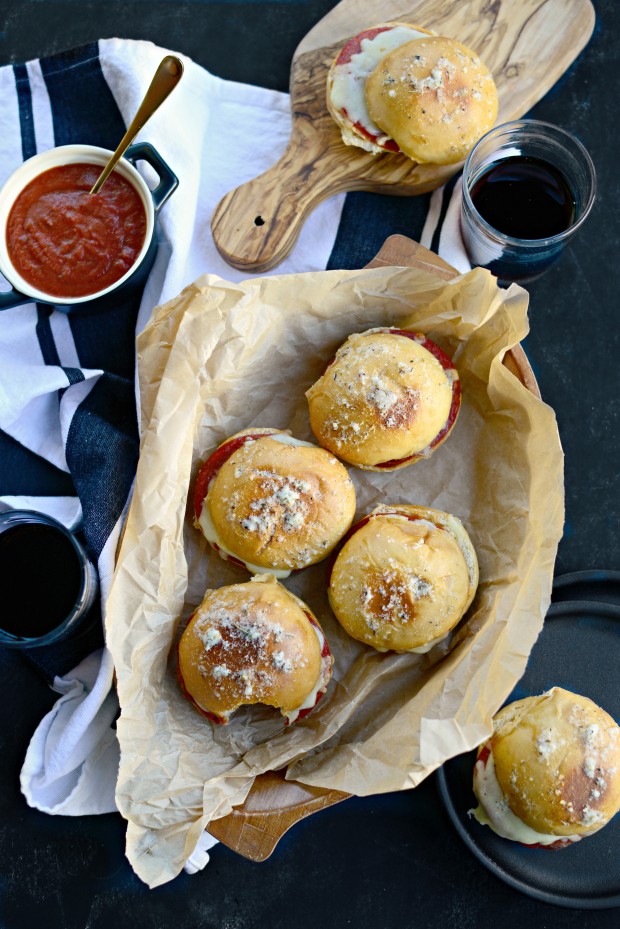 These make good for football finger food, after school snacks or dinner. Definitely dinner. #letsbereal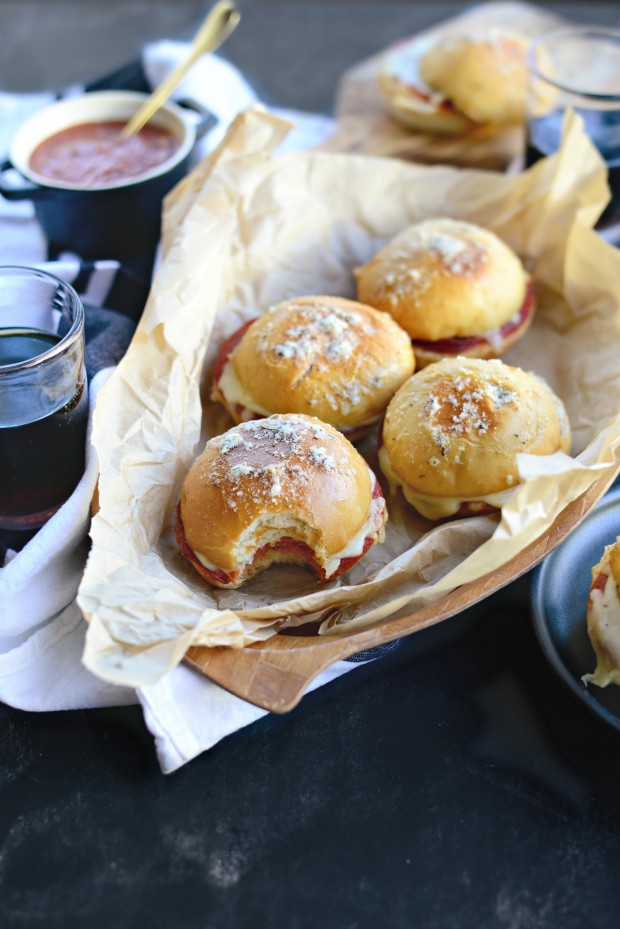 Earlier, I posted on my snapchat that I had made these, and my girls busted through the door asking (very loudly) "WHERE ARE THEY?!" and then accused me of eating more than my fair share. I didn't. Or did I? I'll never tell.
Enjoy these crazy simple, super delicious and fun sandwiches! I just know you'll love them.
Enjoy! And if you give these Pizza Sliders a try, let me know! Snap a photo and tag me on twitter or instagram!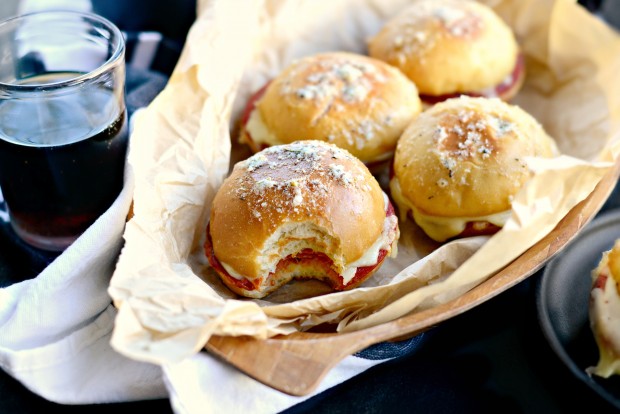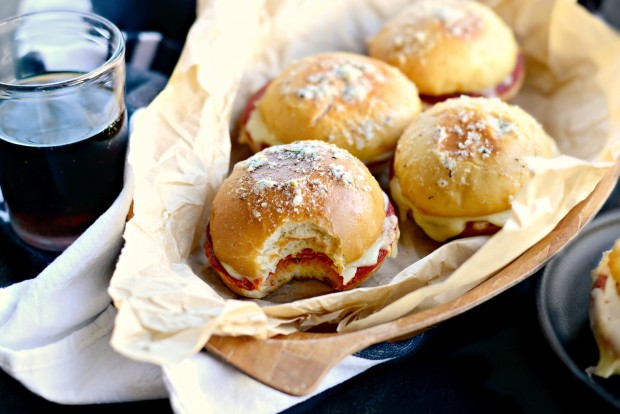 This post may contain affiliate links.
Buy the Cookbook: Simply Scratch : 120 Wholesome Homemade Recipes Made Easy Now available on Amazon »
THANK YOU in advance for your support!