This Lemon Lime Bundt Cake reminds me of my childhood. Ever year on Easter, my mom would make this extremely moist, melt-in-your-mouth lemon-lime cake glazed in a simple lemon lime glaze. Recipe serves 12+.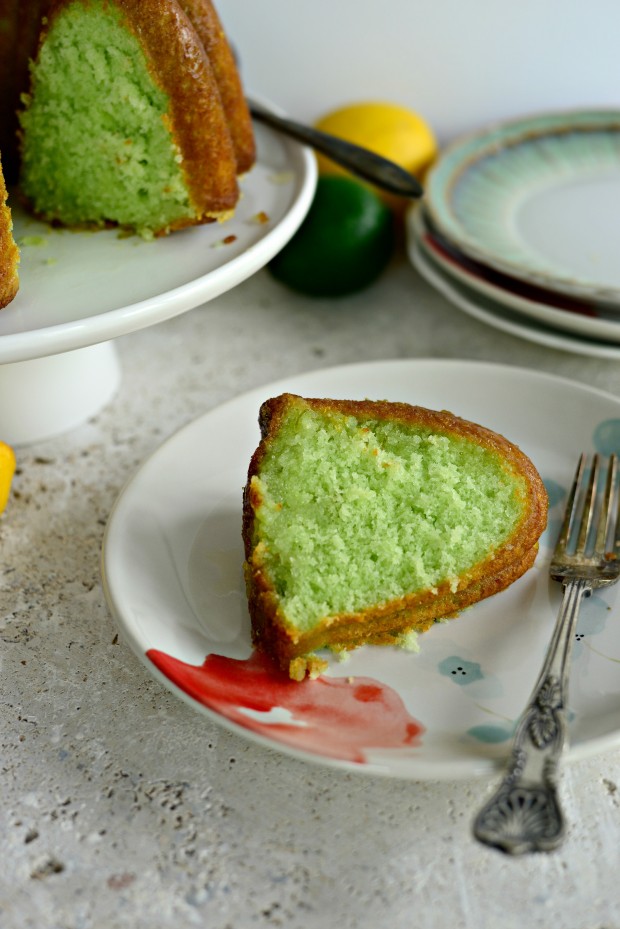 Lemon-lime heaven in Bundt form. This is one of my all time favorites of cakes.
My mom has been making this cake since the beginning of time. It's been around for every Easter Sunday celebration that I can recall while at the same time fronting as my sister Julie's birthday cake. Since for many of years her birthday lands on Easter we celebrated both, with this cake. Lucky.
This is the perfect cake for any holiday, birthday, celebratory brunch or just because you feel like it. It's super simple and uses my homemade cake mix and, okay don't freak out on me, but it calls for a box of lime Jell-O. I know, I know… I know. It is a retro-cake and all, and in the original recipe it also calls for yellow (store bought) cake mix, which I substituted this from scratch recipe and well, I haven't figured out how to make my own lime Jell-O yet, so in the meantime… just use it.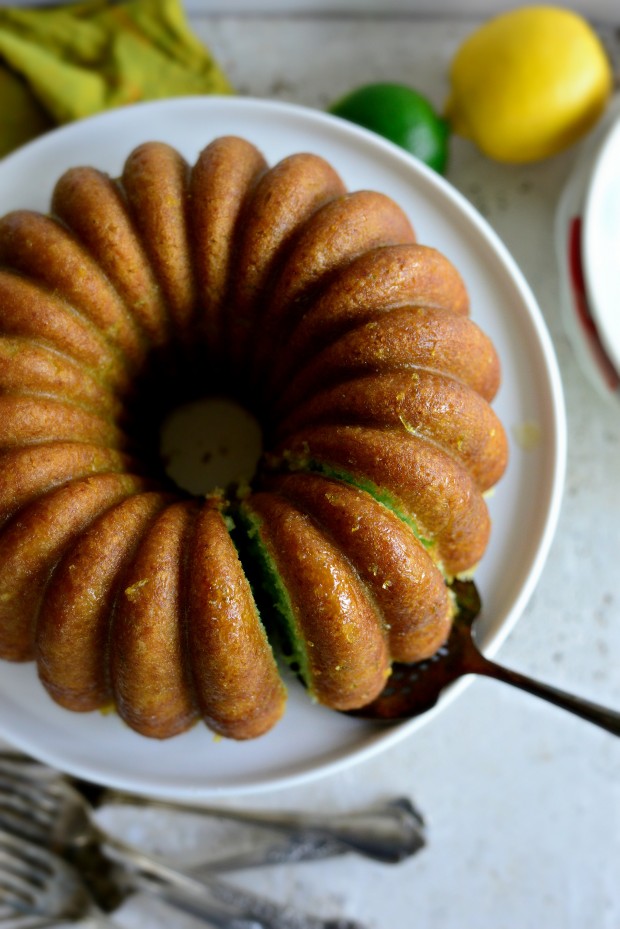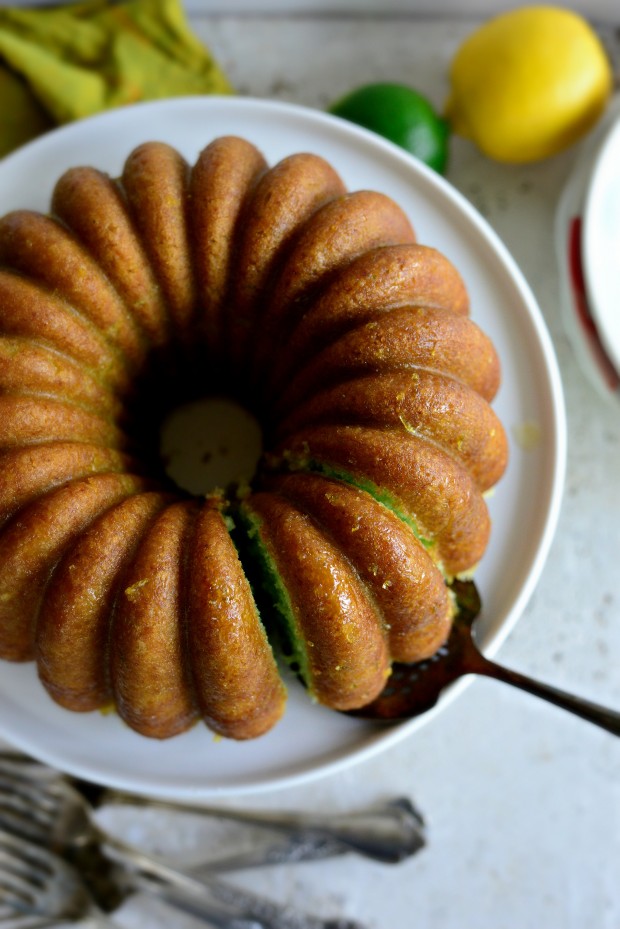 I know that you know that Bundt cakes are my favorite of allthecakes. This one is no different. It's lemony, lime-y and it's fluffy, moist and glazed. Yup. G-L-A-Z-E-D. This cake gets bathed with a sugar, buttery, zest-filled liquid gold.
I could go on and on and onnn about this cake, but I think you get the idea, this cake is YUM. But first, let's get on with it and watch the amazingness unfold.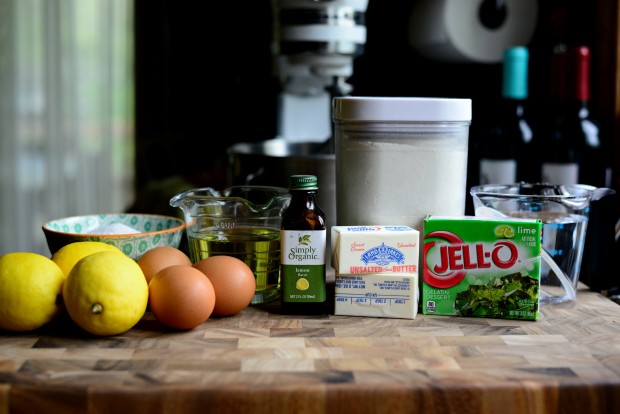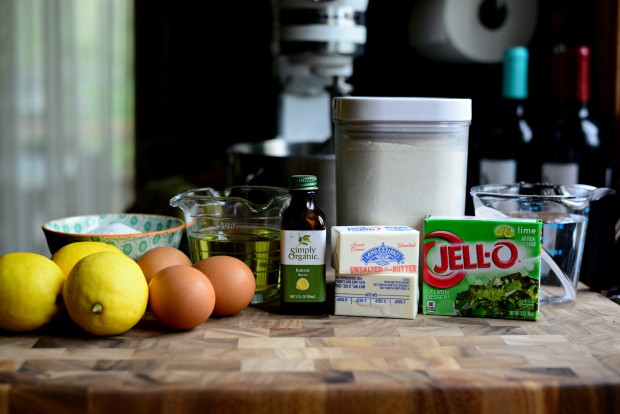 To Make This Lemon Lime Bundt Cake You Will Need:
butter and flour or baking spray
lime Jell-O
water
grapeseed oil (or other light flavorless oil)
eggs
lemon extract
lemons – zest and juice
limes – zest and juice
butter
sugar
To Make The Cake: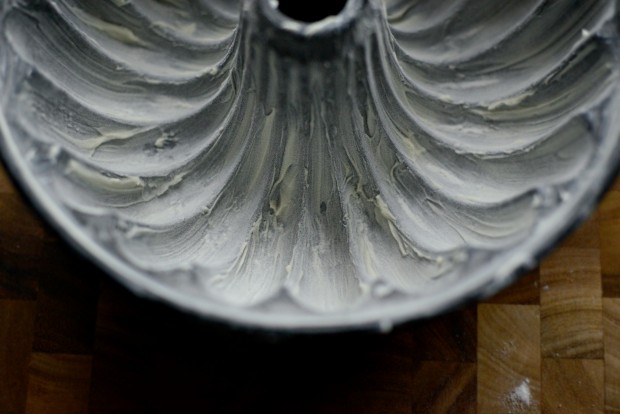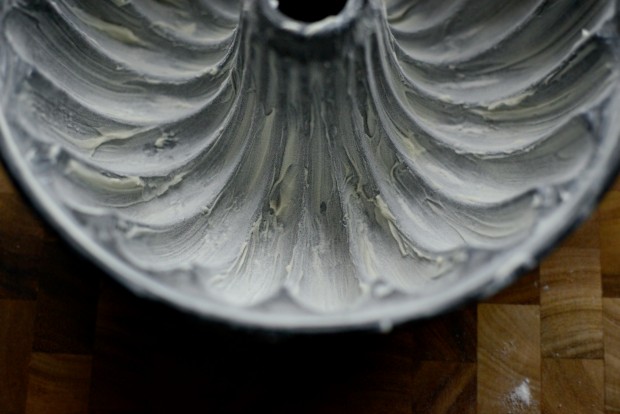 Generously butter and flour a 10-cup Bundt pan. DO NOT skip this step and especially the dusting with flour part. Doing both of these things will acts as an insurance policy so your cake does not stick to the pan. Trust me. My first go with this cake I forgot to flour and half of my cake turned out onto the cake stand and half was still stuck in the cake. Epic fail. #ishouldknowbetter
Alternatively, if you have the baking spray with the flour in it, that works well too.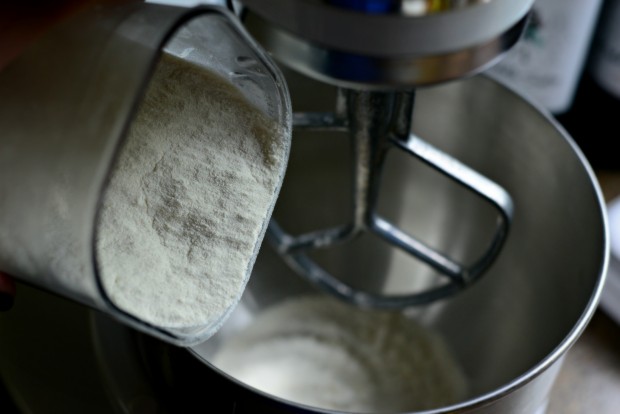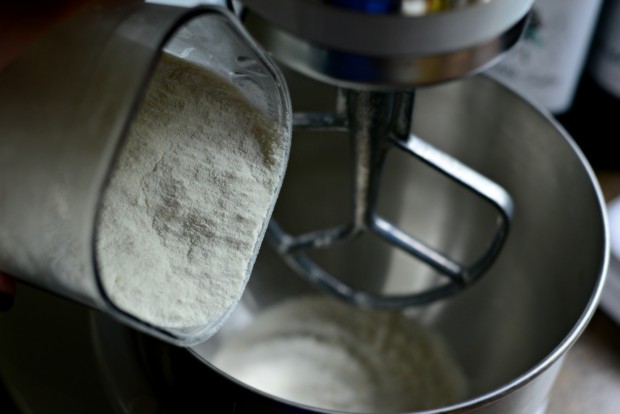 Start by adding the cake mix to the bowl of your mixer.
Add in the packet of Jell-O gelatin.
With the mixer on low, gradually pour in the water…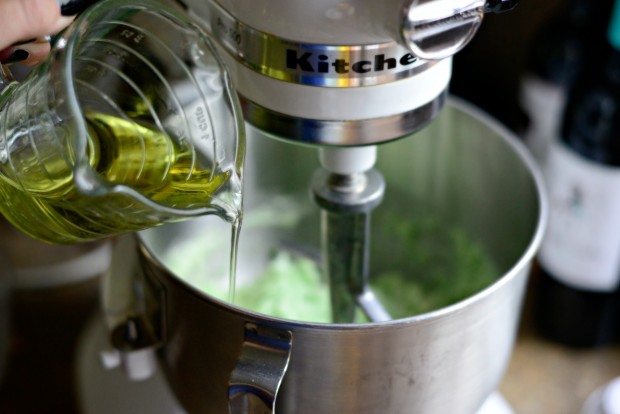 … and oil. (Nail polish check: Licorice by Essie 🖤)
Add one egg at a time, mixing after each one.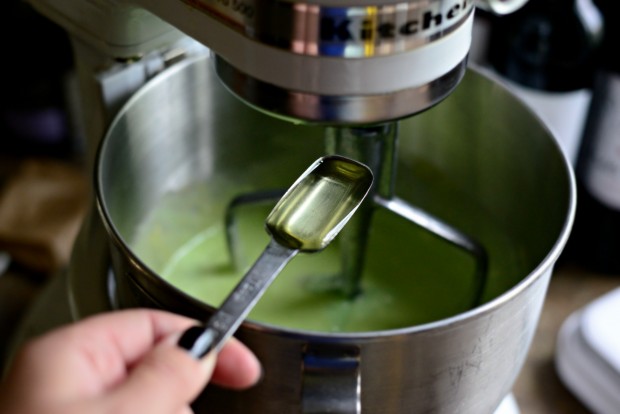 Add in a tablespoon of lemon extract…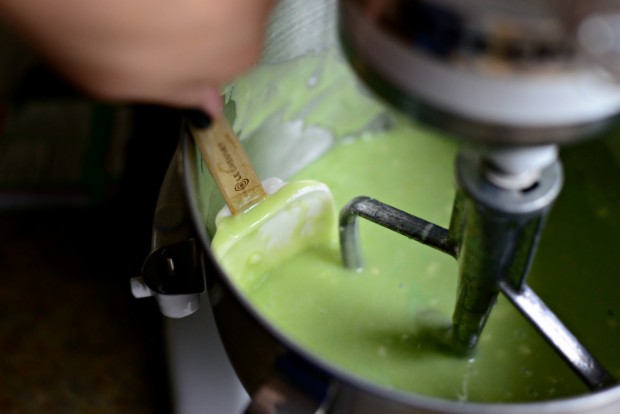 Scrape down the sides and bottom of the bowl…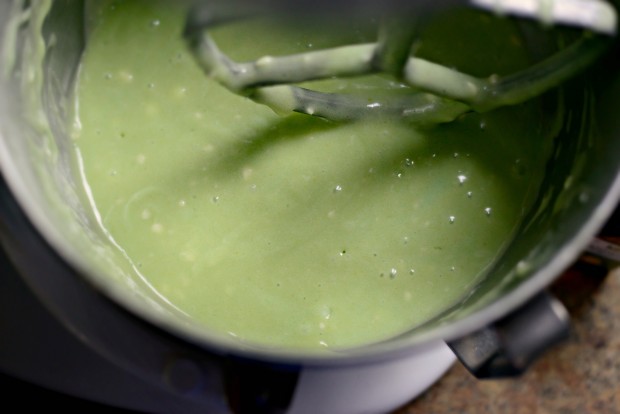 Before mixing on medium-high speed until combined.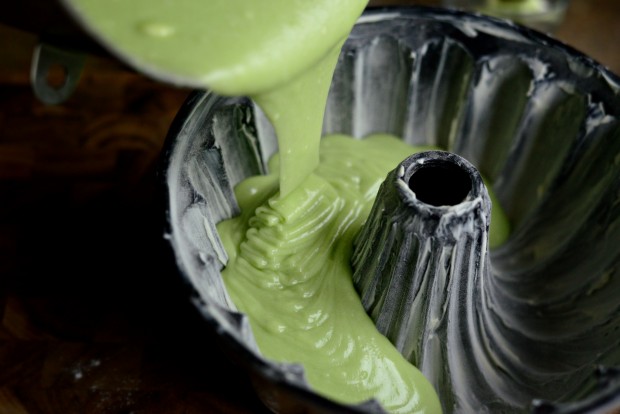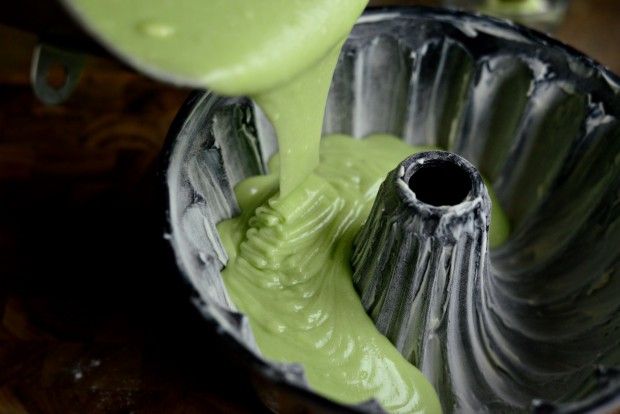 Pour the batter into the prepared pan…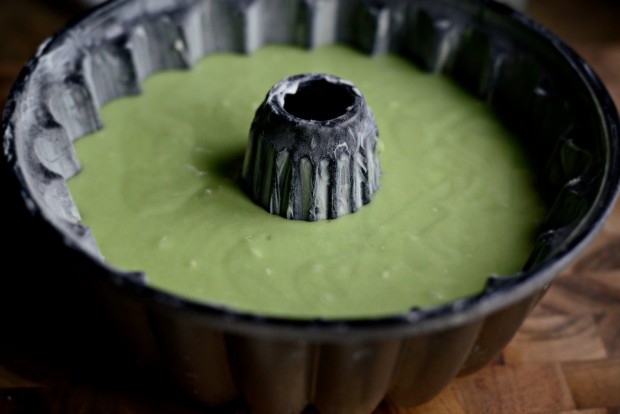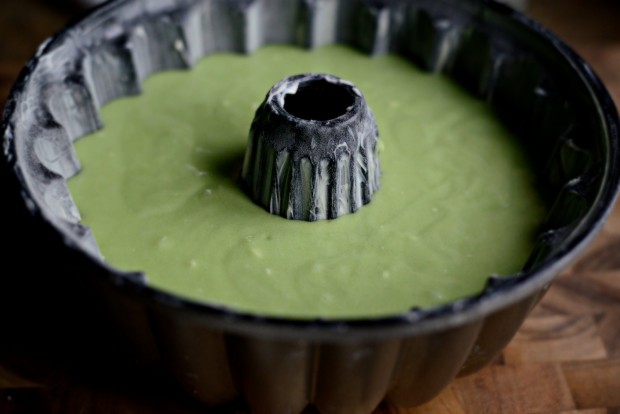 Tap on the counter a few times to release any air bubbles before sliding the pan into a preheated 350 degree oven for 50-60 minutes.
For The Glaze: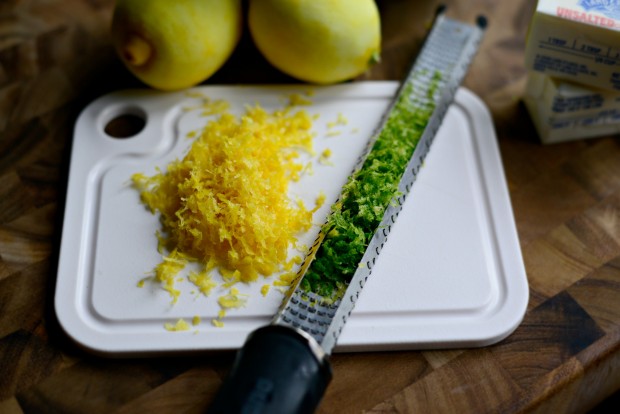 Meanwhile, zest three lemons and 1 lime.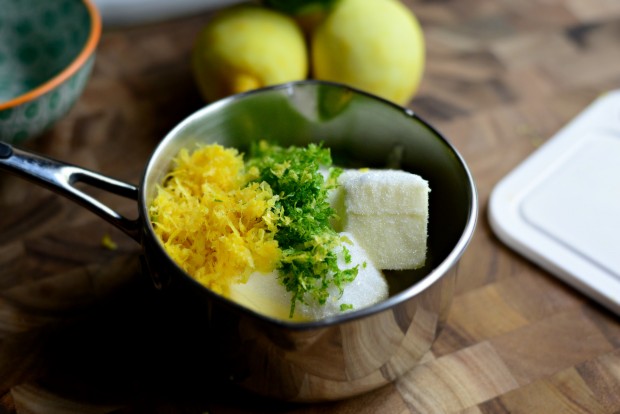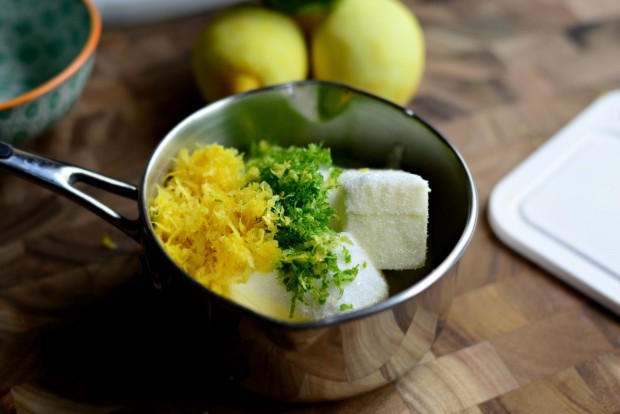 Add it to a saucepan with 1 stick butter and 2/3 cup of sugar.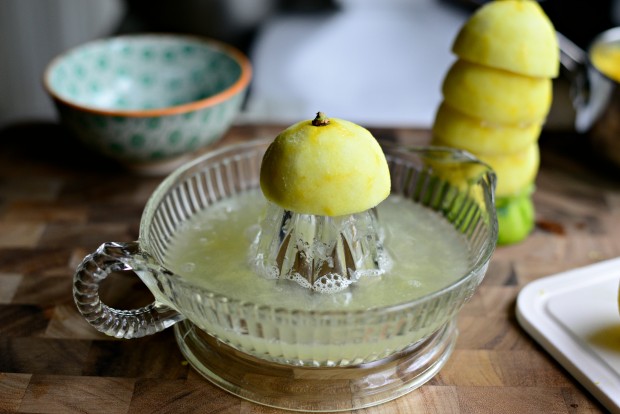 Squeeze…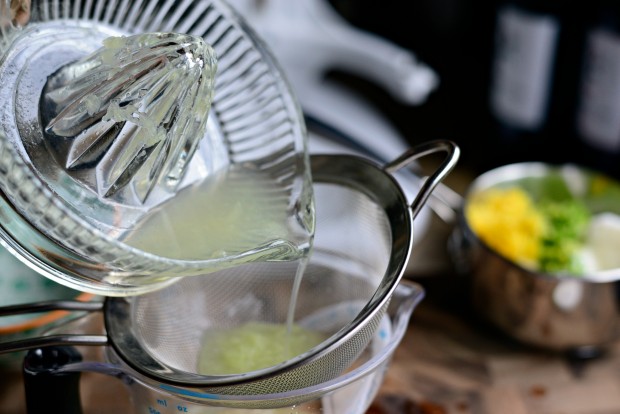 …and strain the juice from those 3 lemons and the 1 lime. It should equal around a 1/2 cup.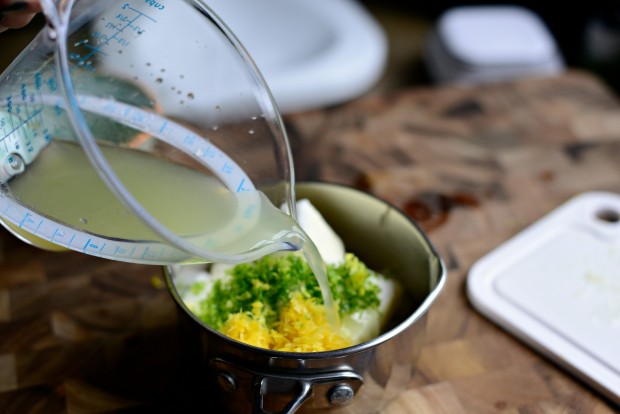 Pour that into the sauce pan.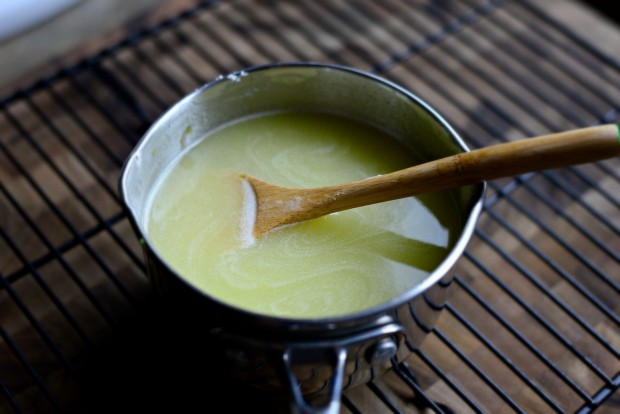 Heat over medium to low heat and stir until melted.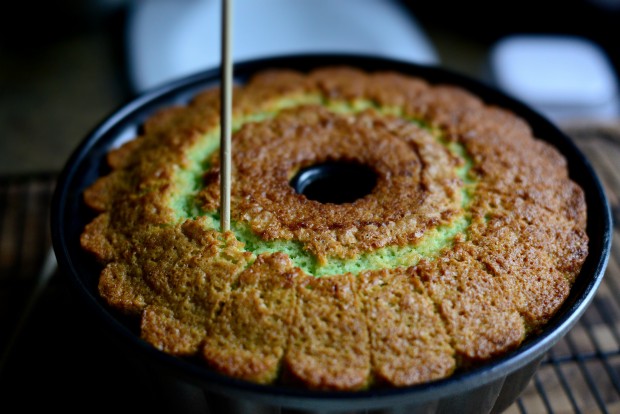 Next, bake the cake for 50 to 60 minutes or until a wooden skewer comes out clean with only a few crumbs attached. Use that skewer to poke a million (<— exaggeration) holes all over the cake.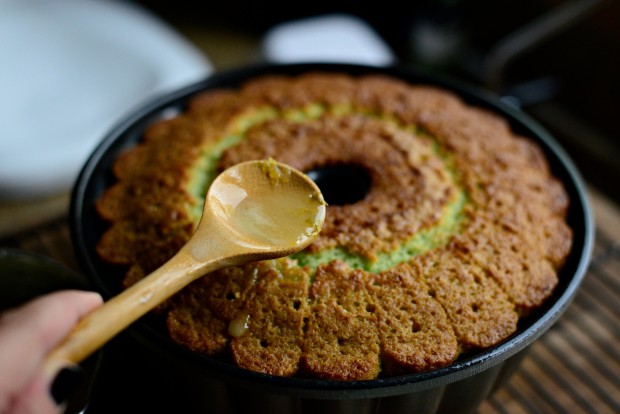 Then spoon half of the lemon-lime glaze over top.
Oh. My. Citrus-Glaze. Heavens.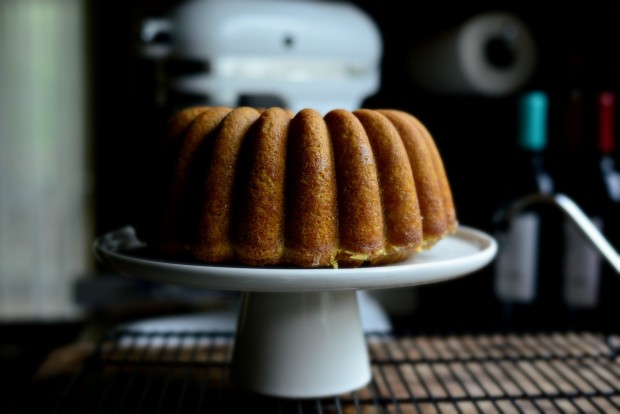 Then let the lemon lime bundt cake rest in the pan for 10 minutes. To quote my sister Julie (who might I add is a an expert in making this cake): "Not a minute sooner nor later."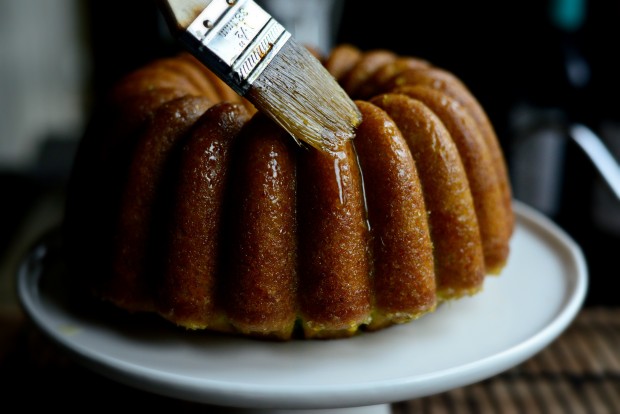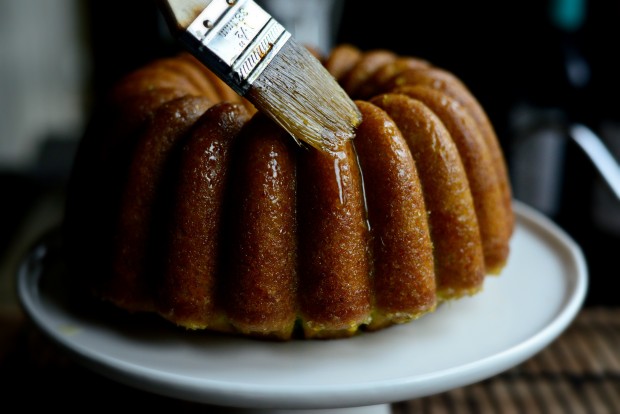 Finally, brush the glaze over the top of the lemon lime bundt cake, sides and in all the nooks and crannies.
Repeat this step until you've used all the glaze, or you can save a little and spoon it over slices of cake.
In the recipe my sister gave me, it says to allow the cake to sit for 6 to 24 hours before cutting into and serving. What-the-WHAT? But it's true. The cake only gets tastier with a little time (and patience).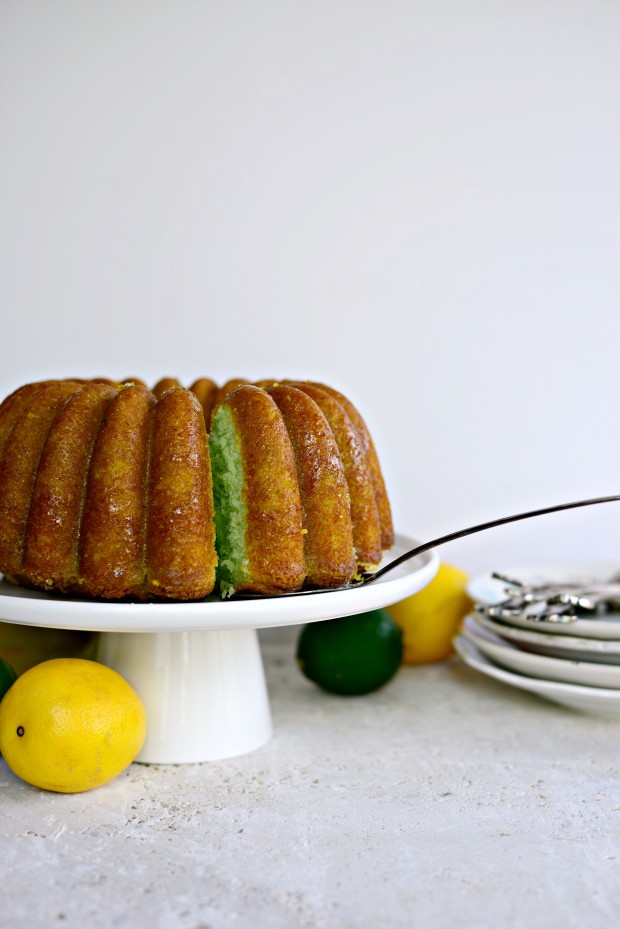 Slice. Serve. Devour.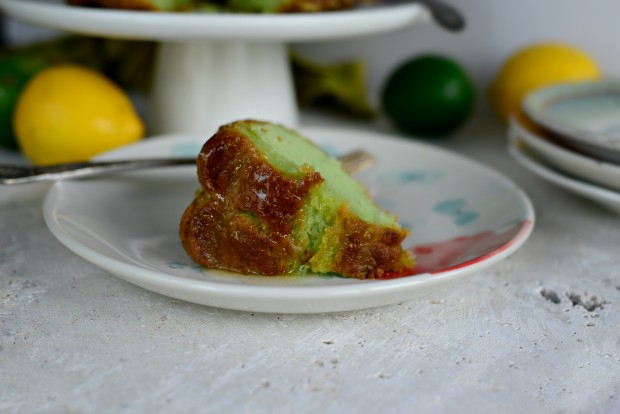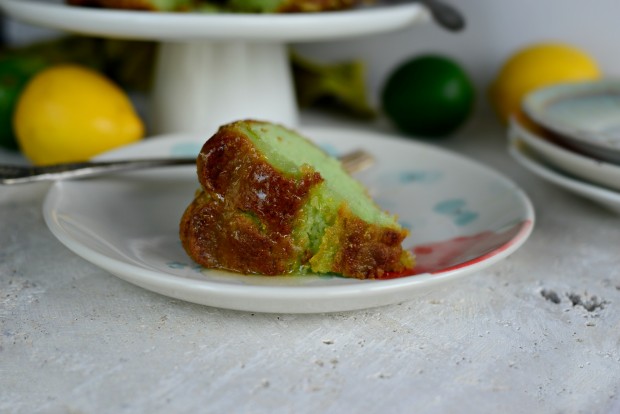 I mean, seriously. Look at that glisteny goodness. For all my fellow citrus lovers, this cake is for you!
Enjoy! And if you give this Lemon Lime Bundt Cake recipe a try, let me know! Snap a photo and tag me on twitter or instagram!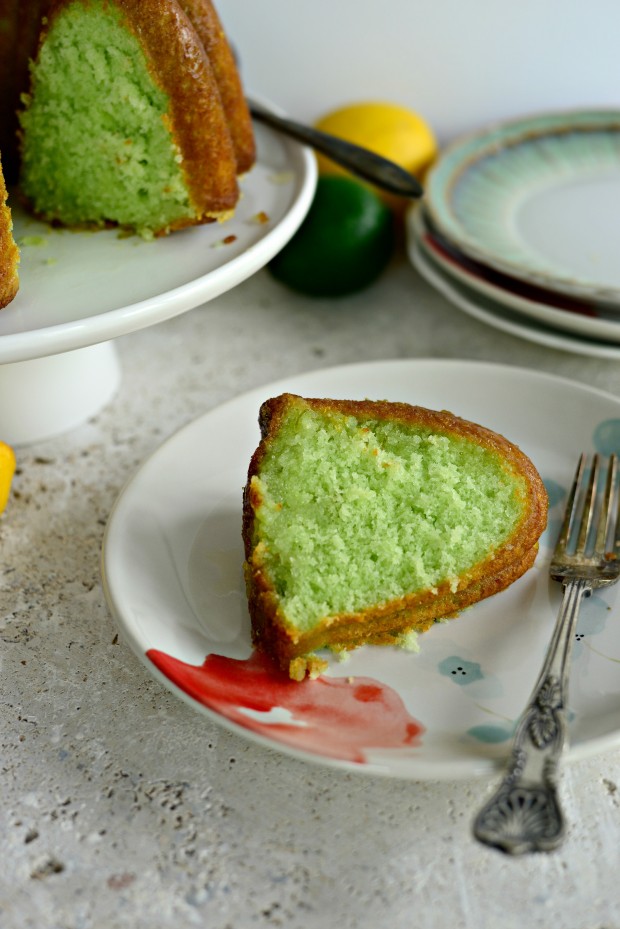 This post may contain affiliate links.
Buy the Cookbook: Simply Scratch : 120 Wholesome Homemade Recipes Made Easy Now available on Amazon »
THANK YOU in advance for your support!