If you're not making your own homemade yellow cake mix, you should be! There are so many scrumptious dessert recipes that calls for "yellow cake mix" in the world. Cake mix makes dessert making so much more simple. But the list of ingredients in cake mix isn't all that great, so I've avoided cake mix and recipes calling for cake mix for years.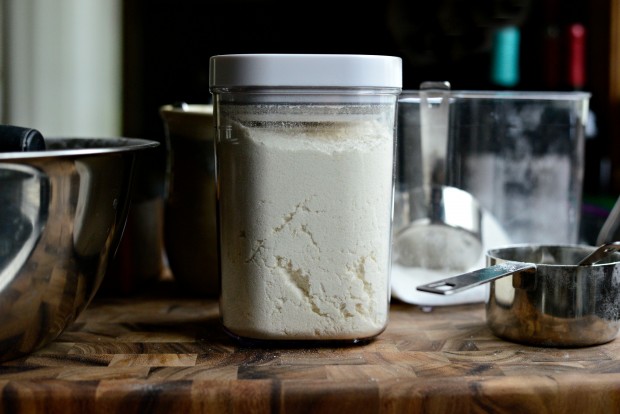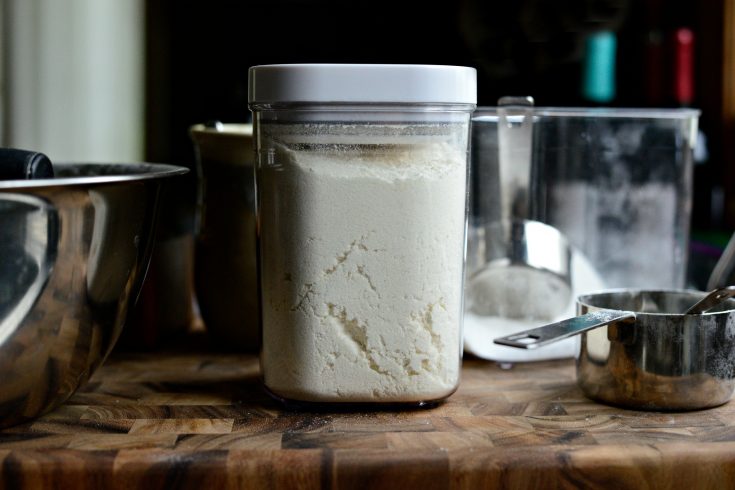 BUT not any more.
I was on the phone with my sister Julie, chatting about a certain beloved cake my mom makes (which calls for a box of cake mix) and how I'd love to make it because it has been forever-and-a-day since I have tasted it. Julie knows I don't like to use pre-made cake mixes because all the artificial ingredients, blah, blah, blah, so she then she tells me "Laur! I have a recipe for homemade yellow cake mix!" and then she instantly emailed me her recipe. She can't remember the source of where she found it, but she has used it for many recipes and truthfully I don't even care because THIS is genius.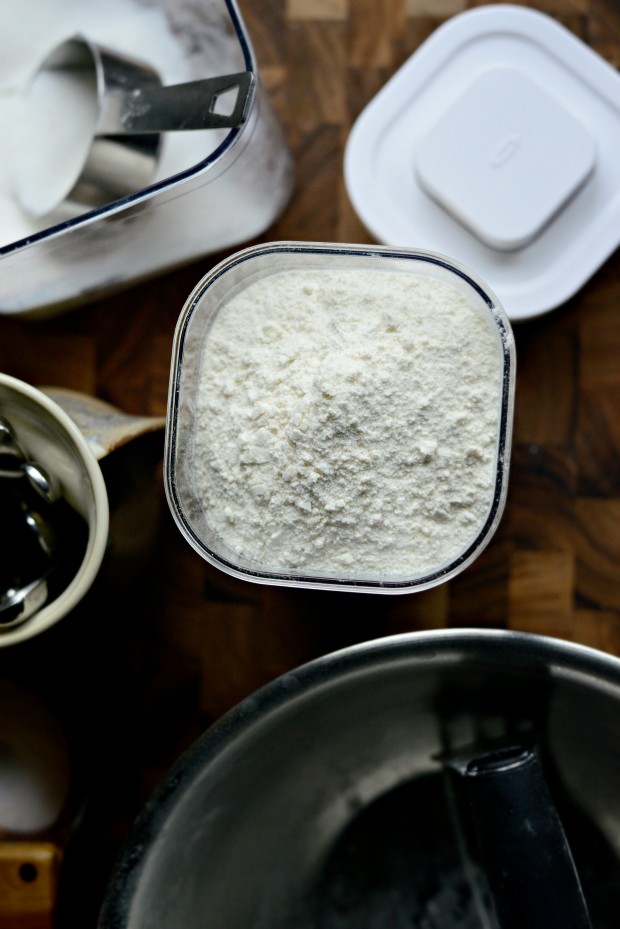 I love that it can be made a week or so in advance, if kept in the fridge, OR it can be frozen for a few months. Which means you can have cake mix at your fingertips.
Which translates to having cake at your fingertips… who doesn't like the sound of that?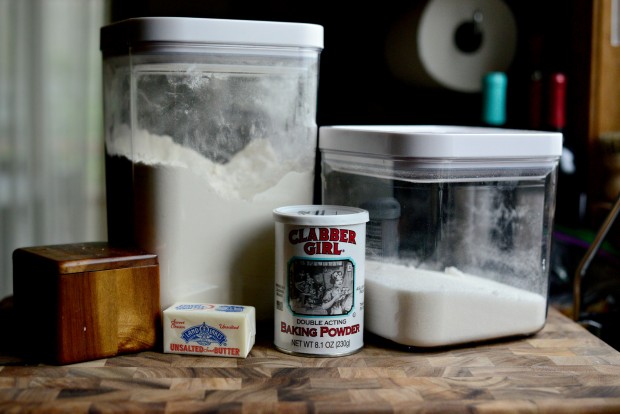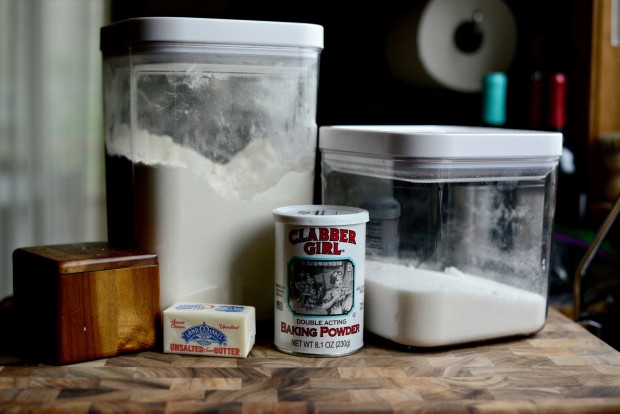 To make this yellow cake mix, you'll need some pretty basic pantry items: unbleached all purpose flour, sugar, baking powder, salt and room temperature unsalted butter. See there's no reason not to make your own cake mix, you probably have these things in your pantry already and plus you can pronounce all the ingredients! Bonus!
Start by measuring and leveling the all purpose flour.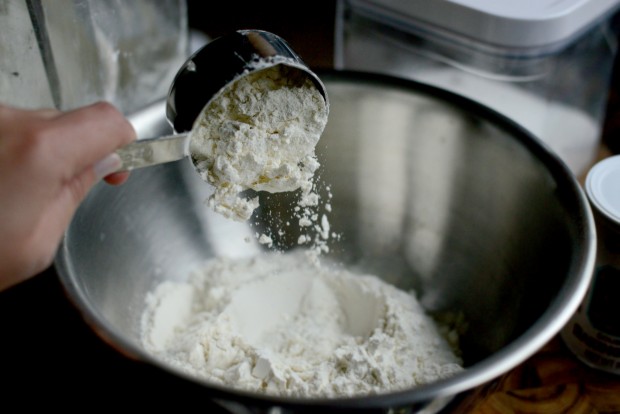 You'll need 2 and 1/2 cups.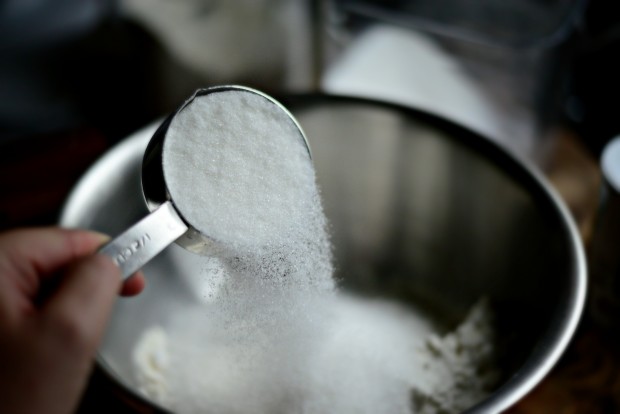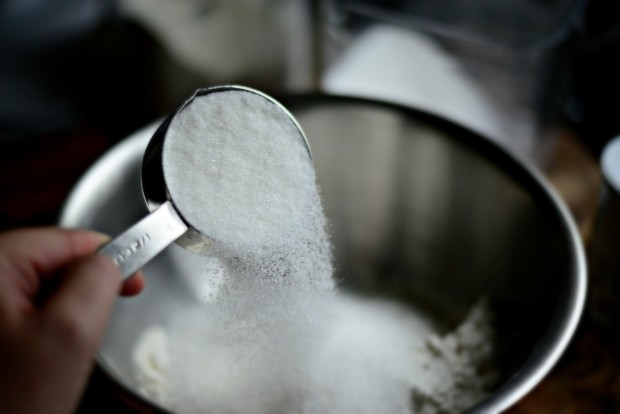 Measure and pour in 1 and 1/2 cups of sugar.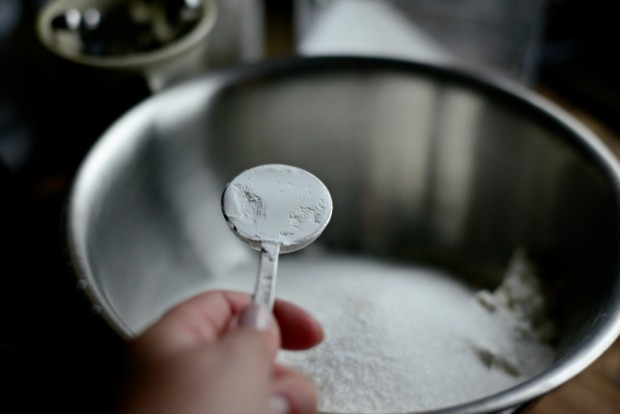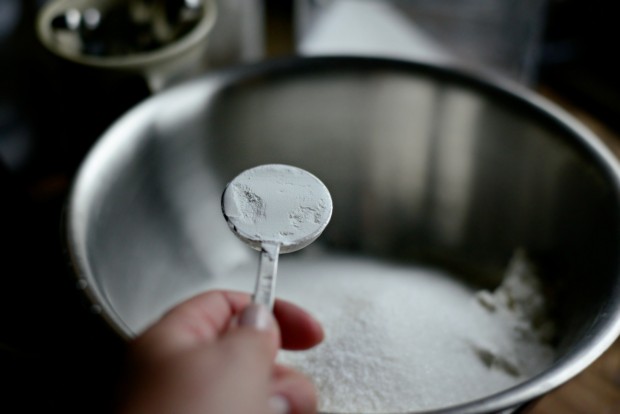 1 tablespoon plus 1 teaspoon baking powder.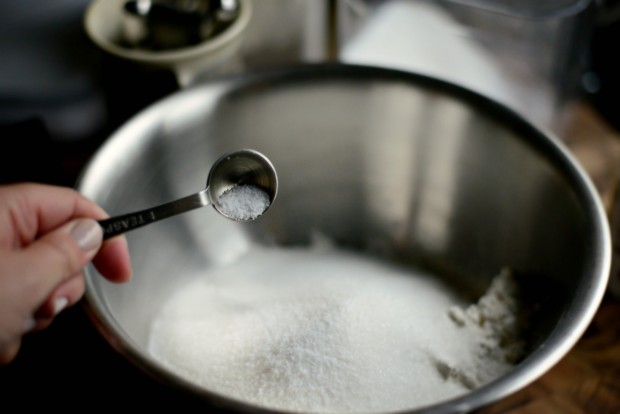 And 1 teaspoon kosher salt.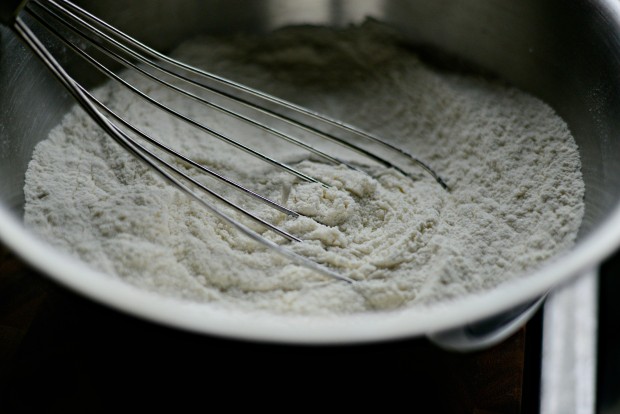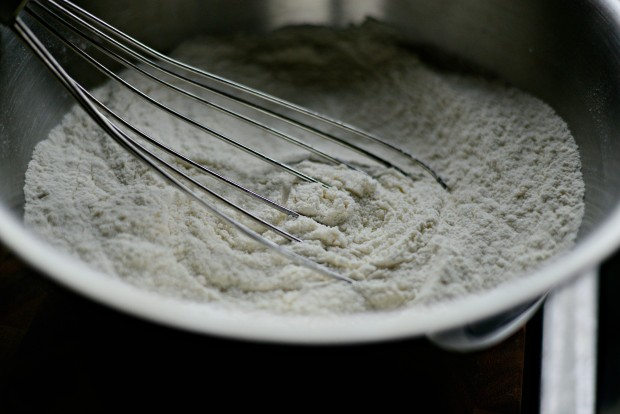 Stir to combine…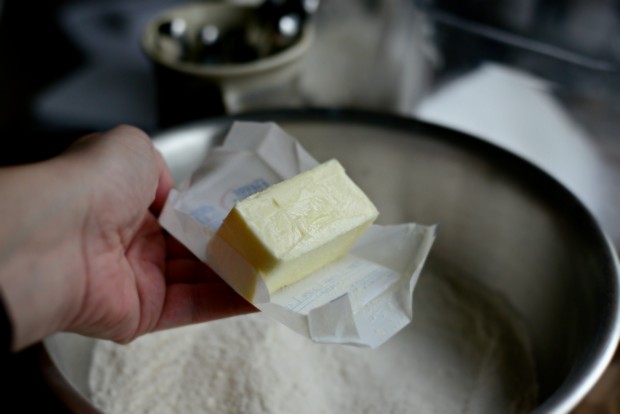 Drop in 4 tablespoons or 1/2 of a stick of room temp unsalted butter.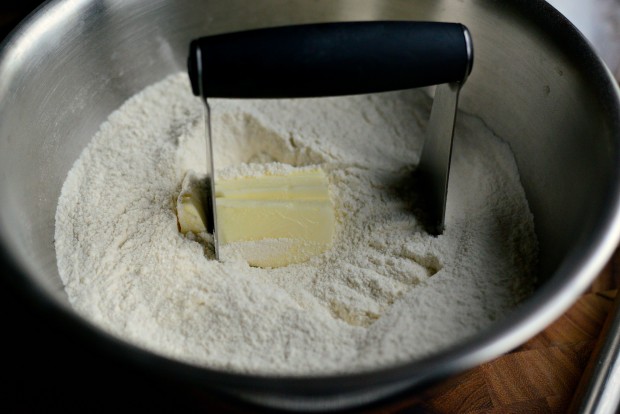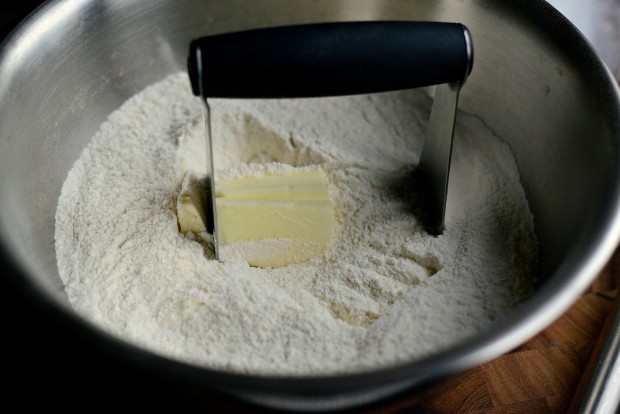 Use a pastry blender to work the butter into the flour and sugar.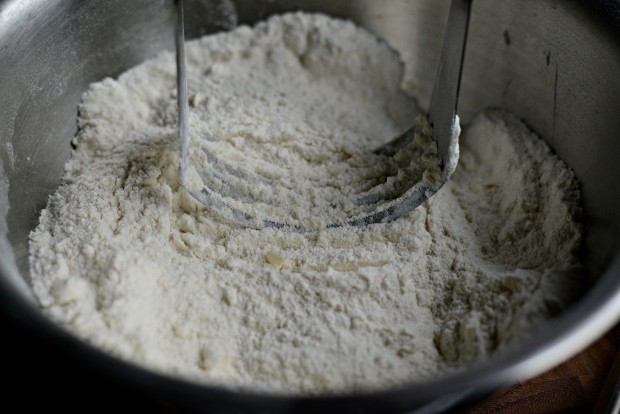 Until the butter basically disappears into the dry ingredients.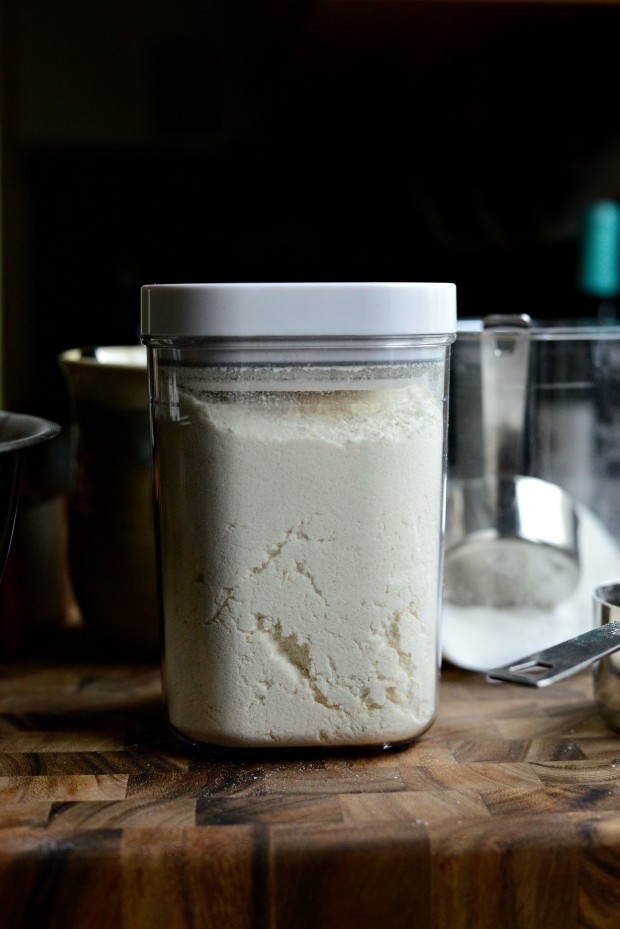 Next, pour the cake mix into a container with a tight-fitting lid. Then store in the refrigerator for 1 to 2 weeks. Or store in the freezer for 2 to 4 months (maybe more!). You'll just want to pull it out 25 to 30 minutes before you use it in a recipe.
Here's my recipe for a yellow cake PLUS I'll be sharing a melt-in-your-mouth cake recipe featuring this homemade yellow cake mix as well!
Happy Baking!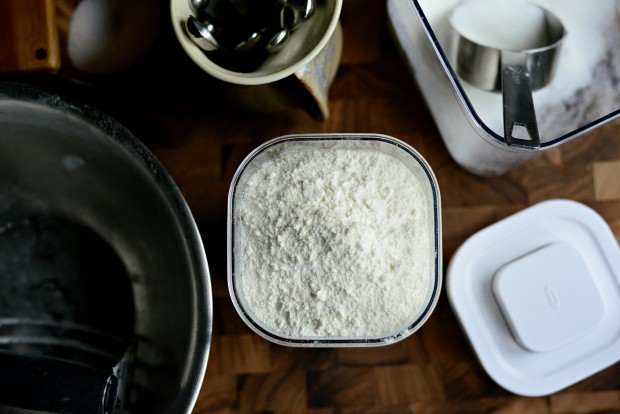 My cookbook Simply Scratch : 120 Wholesome Homemade Recipes Made Easy is now available!

CLICK HERE for details and THANK YOU in advance!
Yield: 4-1/2 cups cake mix (weighing 1lb 13 ounces) or 1 box
Homemade Yellow Cake Mix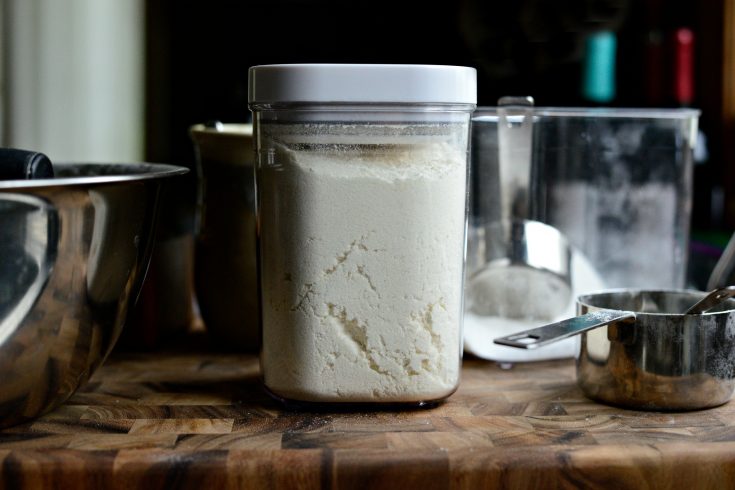 No more store bought cake mixes for you! Use this in any recipe calling for yellow cake mix!

Prep Time 5 minutes

Total Time 5 minutes
Ingredients
2-1/2 cups unbleached all-purpose flour
1-1/2 cups sugar
1 tablespoon plus 1 teaspoon baking powder
1 teaspoon kosher salt
4 tablespoons (1/4 cup or 1/2 stick) softened unsalted butter
Instructions
In a large bowl whisk together the flour, sugar, baking powder and salt. Add in the butter and use a pastry cutter to blend the butter into the dry ingredients.
Store in a container with a tight fitting lid in the fridge for a couple weeks or in the freezer for two to 4 months.
Use in replace of store-bought yellow cake mix.
Follow this recipe to make a yellow cake.
Recommended Products
As an Amazon Associate and member of other affiliate programs, I earn from qualifying purchases.

[this post contains affiliate links.]