Skip store-bought and make Homemade Za'atar yourself! Dried thyme, sea salt, sumac and sesame seeds is all you need to whip up this homemade spice blend. It's great in marinades, salad dressings and sprinkling onto of hummus. This recipe yields 5 tablespoons.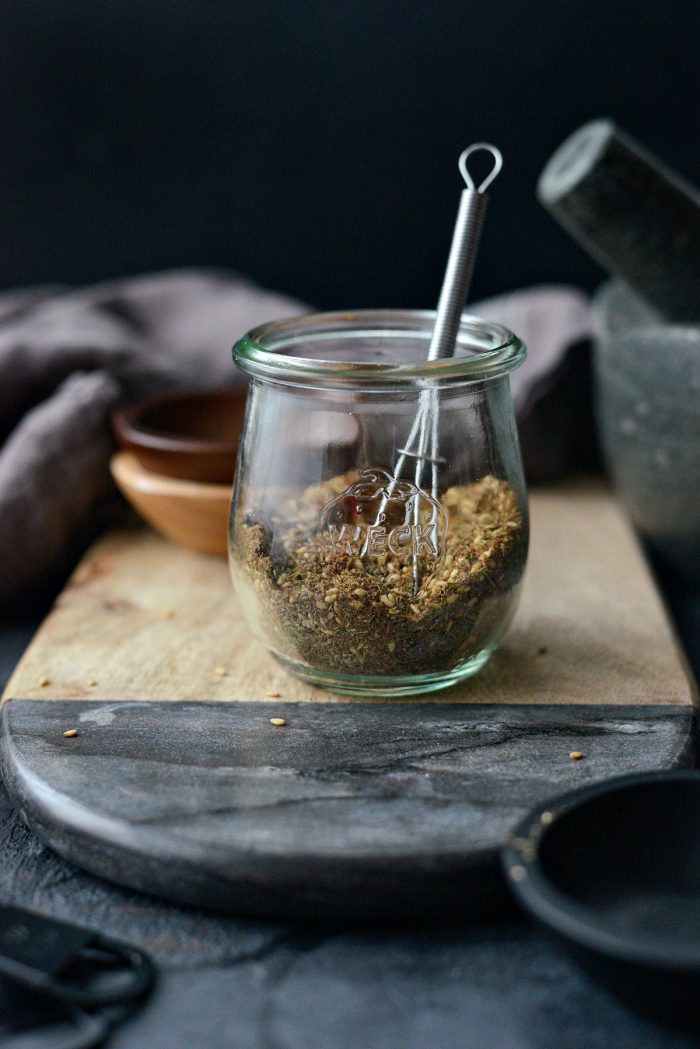 There's a dozen or so ways you can prepare za'atar. There is the oh-so-convenient way via spice grinder. Or you could get an upper arm workout on your 18-ton mortar and pestle. And by 18-ton I really mean 8 pounds. Whatevs. It all feels the same.
This Middle Eastern spice blend tastes amazing in and on just about anything. If you haven't tried it yet, what are you waiting for?? One of my favorite ways to use za'atar is to mix it with olive oil and toss pita chips in just before baking, on top of hummus, tossed with veggies or use it to marinate chicken pieces and roast or grill until tender, juicy perfection. You get the drift. Google-search it and you'll no doubt find a plethora of ways… or just wait until tomorrow and check back to this here blog.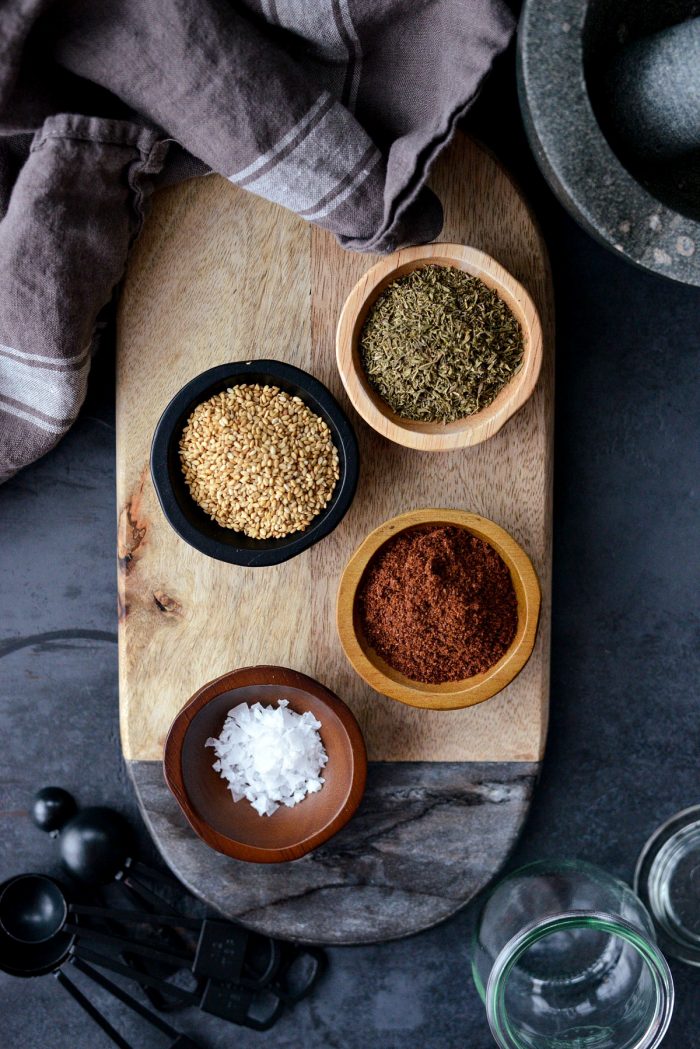 Two Make This Homemade Za'atar You Will Need:
dried thyme
flaked sea salt
ground sumac berries (dried)
and sesame seeds
I've also seen herbs like oregano and savory used as well. But we're sticking to the basics, man.
Place the 2 tablespoons dried thyme and 1 teaspoon flaked sea salt into your mortar. I found mine at HomeGoods for 12 bucks and I've had it for years!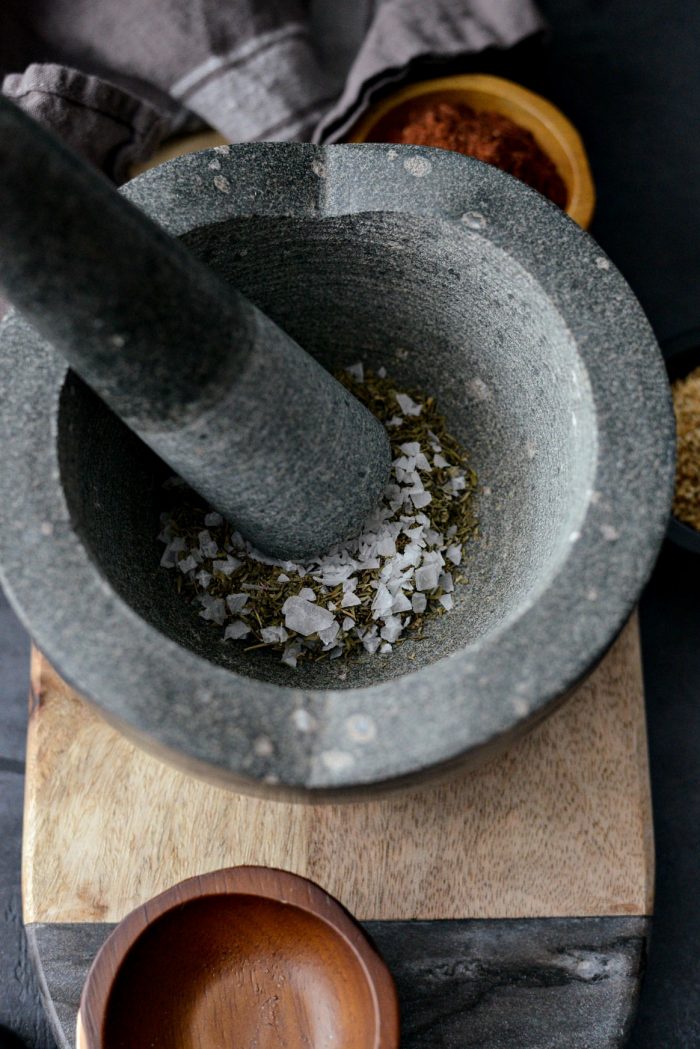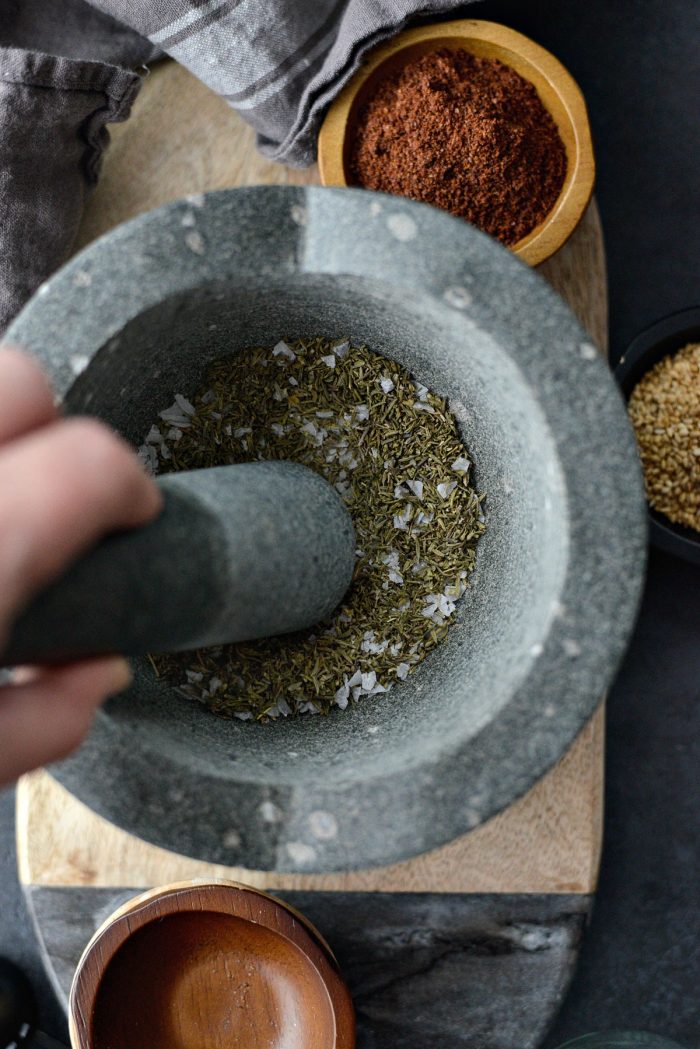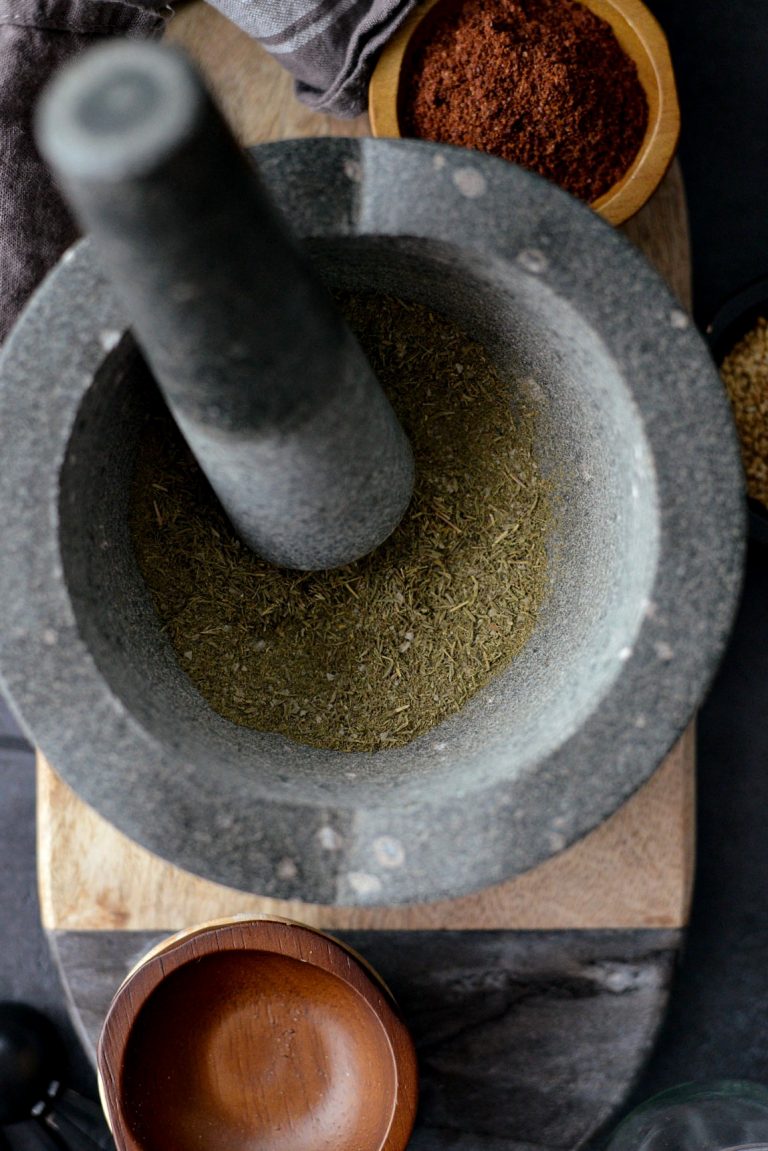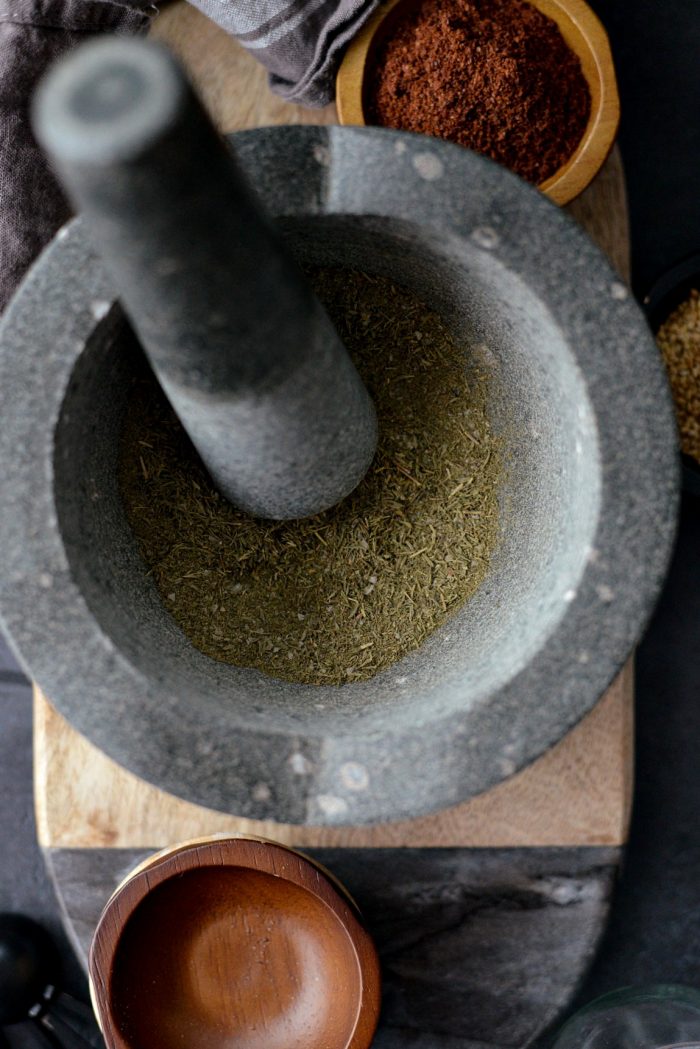 Use the pestle, smashing and grinding the salt into the thyme until it's nearly dust.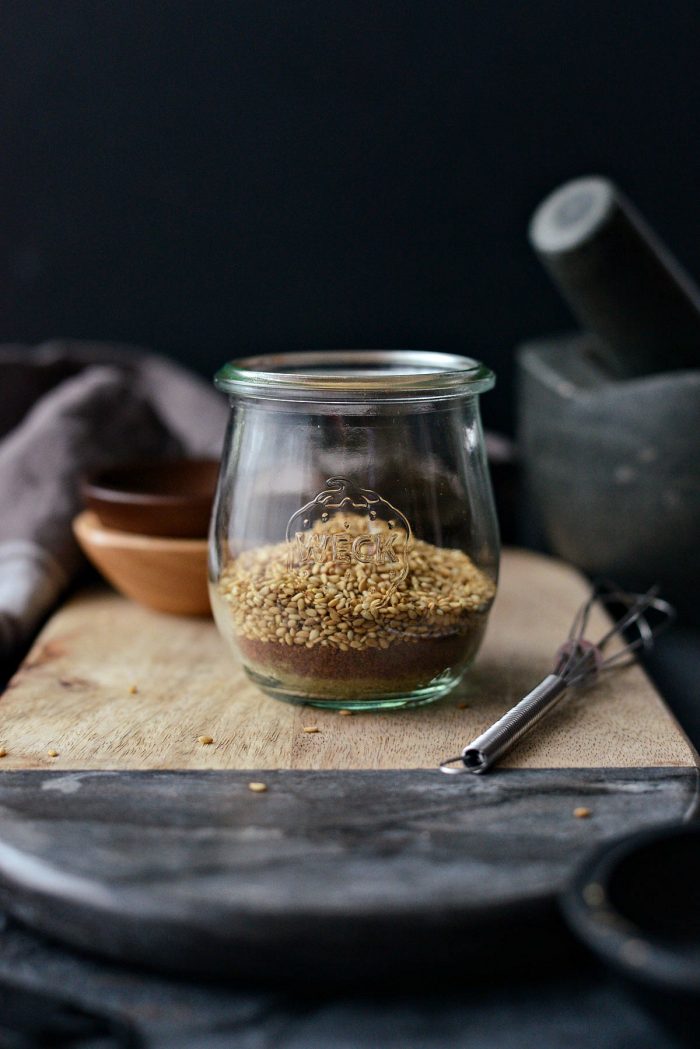 Next add the ground thyme and salt in a jar with 2 tablespoons sumac and 1-1/2 tablespoons toasted sesame seeds. I purchased my sumac at Penzy's but it also can be found in specialty markets and online.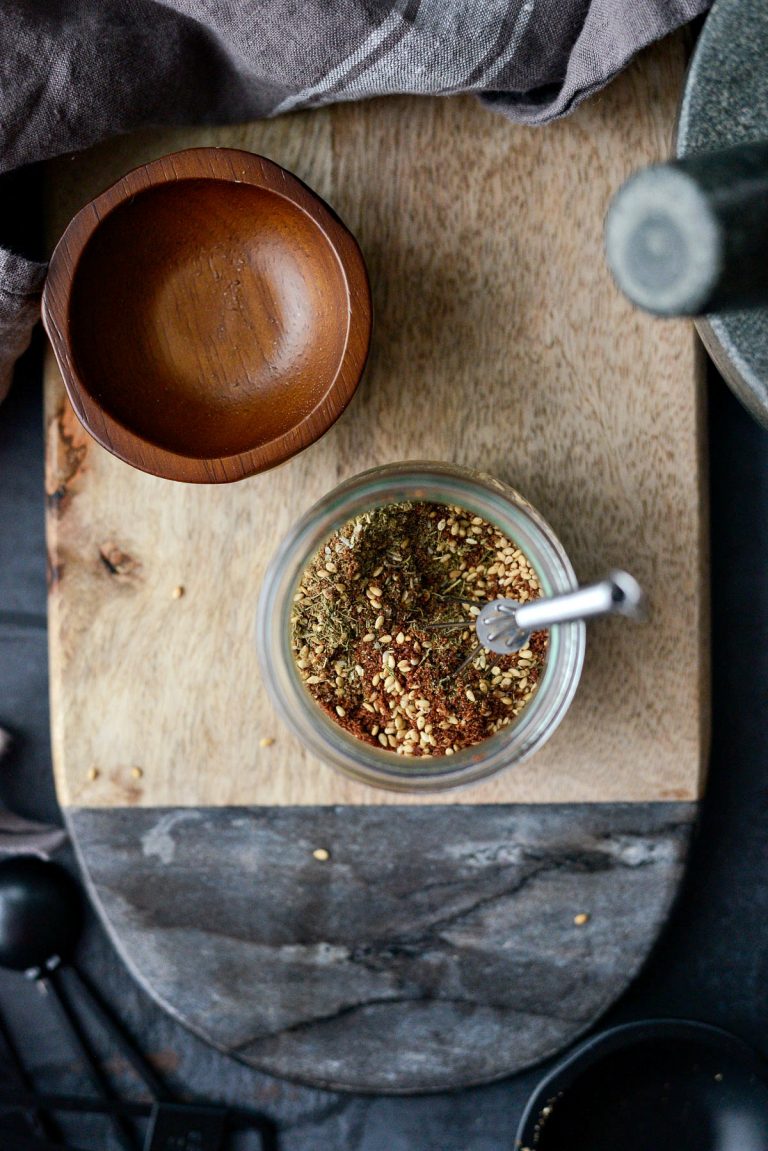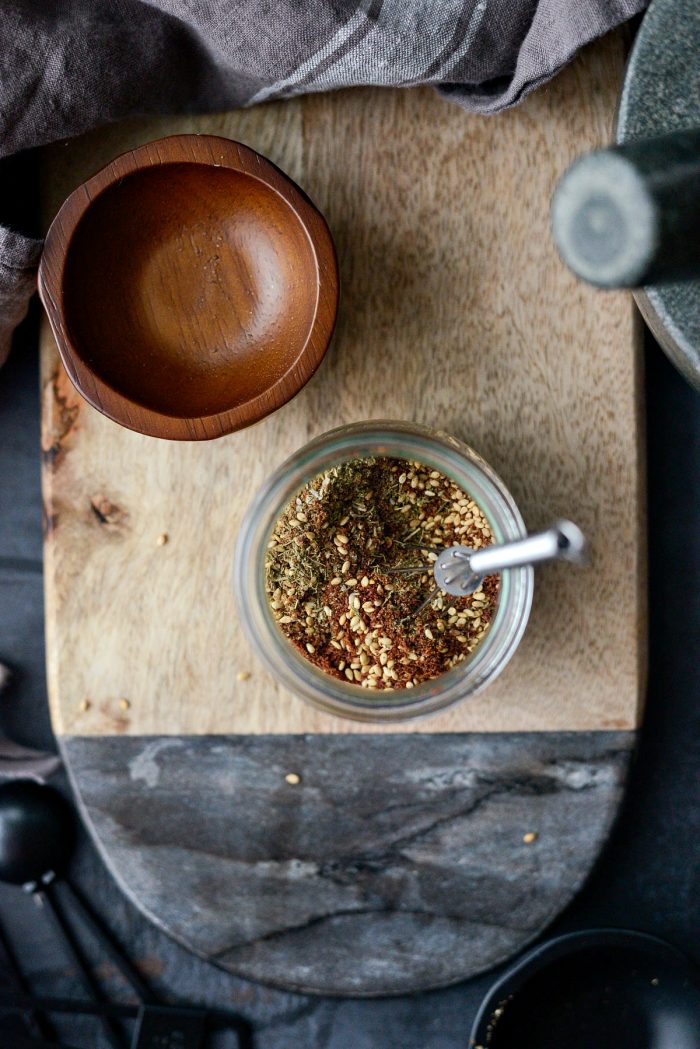 Finally stir to combine. That's it!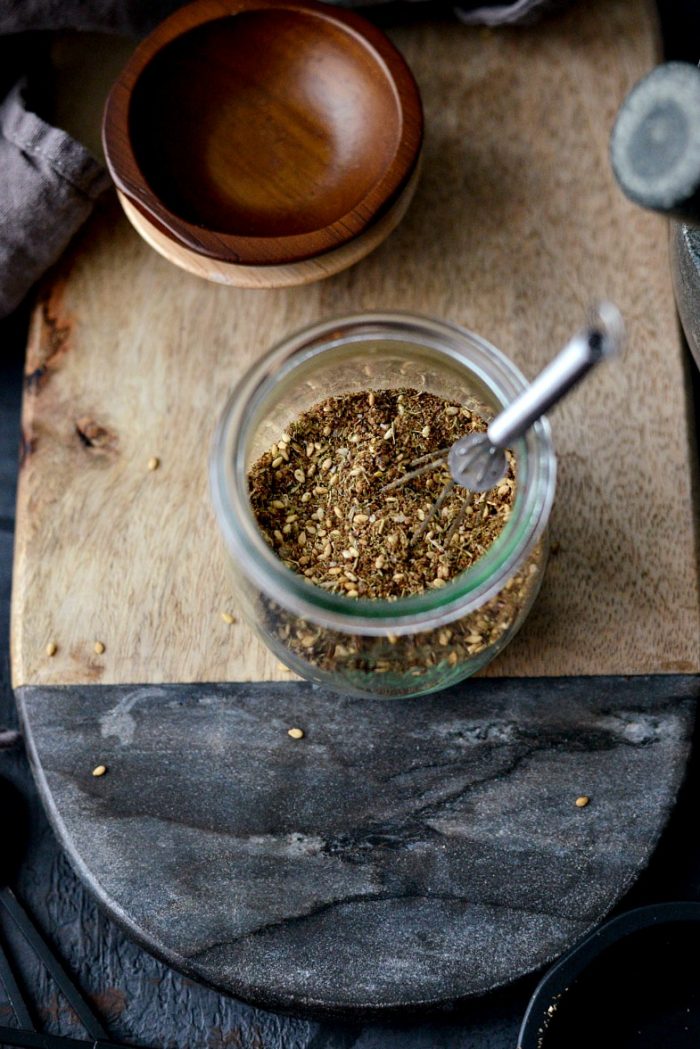 I store this in an air-tight container for a couple of months at least. Glass is best and I use squatty jars with a tight fitting lid for all of my homemade spice blends.
What are your favorite ways to use za'atar? This inquiring mind wants to know!
For More Homemade Seasonings and Spice Blends Click Here!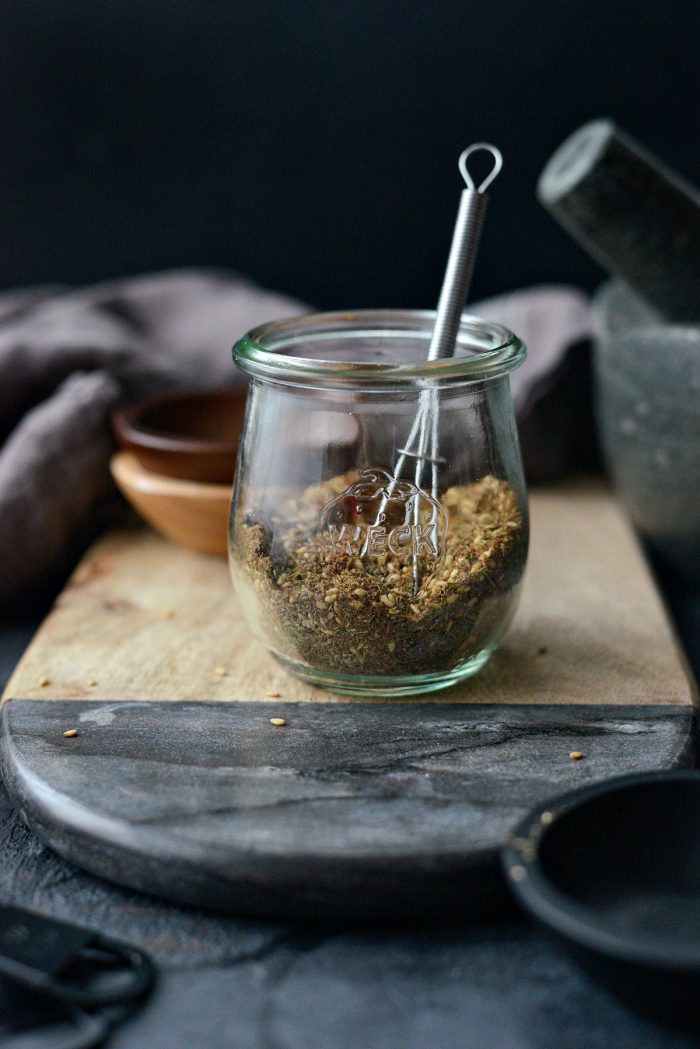 Enjoy! And if you give this Homemade Za'atar recipe a try, let me know! Snap a photo and tag me on twitter or instagram!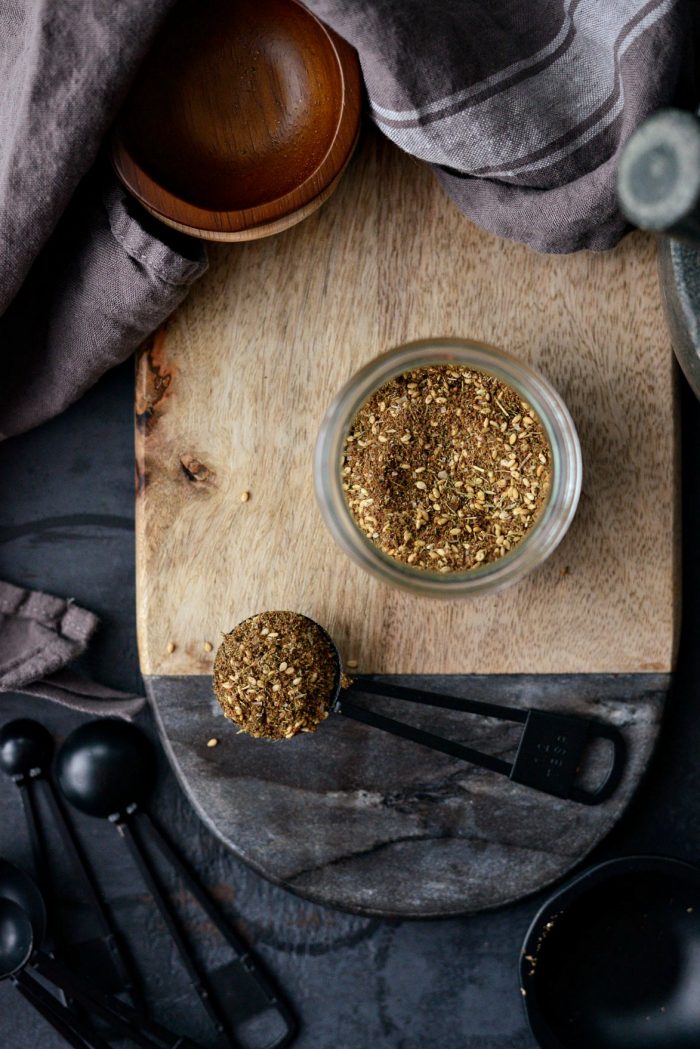 This post may contain affiliate links.
Buy the Cookbook: Simply Scratch : 120 Wholesome Homemade Recipes Made Easy Now available on Amazon »
THANK YOU in advance for your support!