In these cream cheese streusel muffins, vanilla cream cheese swirled into muffin batter, sprinkled with a streusel that gets golden and crisp in the oven. Have mercy!
Check out this muffin top.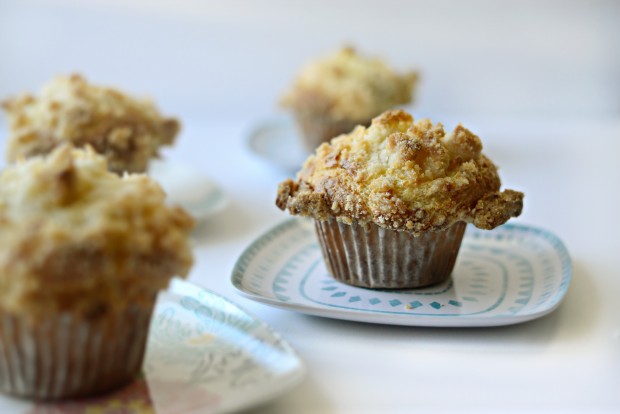 Cream cheese muffins are probably. No. Most definitely, my favorite muffin. Vanilla cream cheese swirled into muffin batter, sprinkled with a streusel that gets golden, crisp and crumbly in the oven. Have mercy.
These muffins remind me of when Pat and I would take the girls up north to his family's cabin. Every summer we'd pack up fishing poles, a bunch of board games, snacks and head north for woods, water and lots of trail walking. And it was always these muffins or powdered doughnuts (I know) for breakfast. Hey, they were itty and it was a special occasion. Sugar for breakfast was SO exciting to them.
Wait… it still is, actually.
Yesterday I had an idea that I would make my girls some muffins to enjoy after school. Okay, muffins for them but are secretly for me (the BEST kind!)… shh don't tell. And I basically did what I always do with muffins, I tear off the top and save it for last. After all it's the best part of the muffin, no?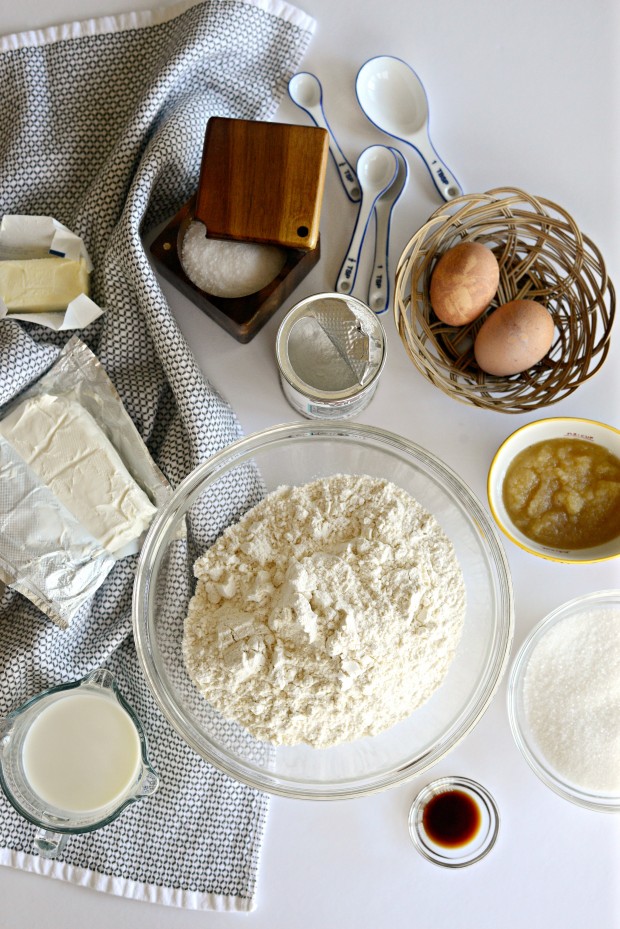 Gather all your ingredients and make sure they are at room temp before you begin.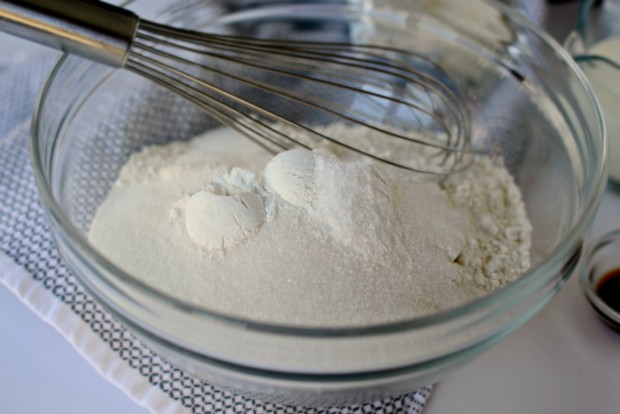 Start by adding 3 cups of flour, 1 cup of sugar, 4 teaspoons baking powder and 1 teaspoon of salt into a large bowl.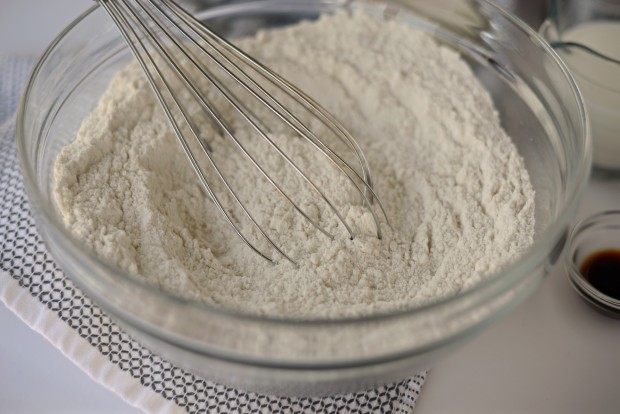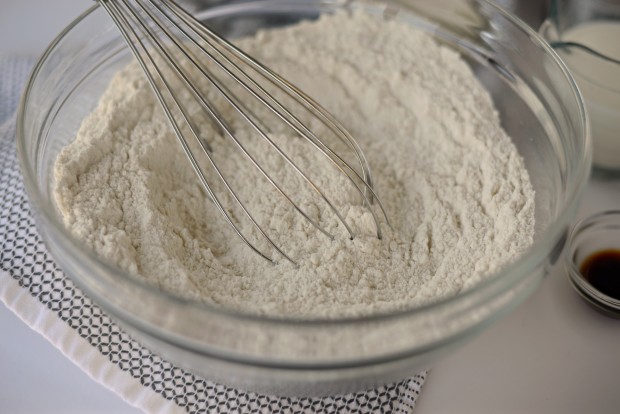 Give it a whisk to combine and set it off to the side.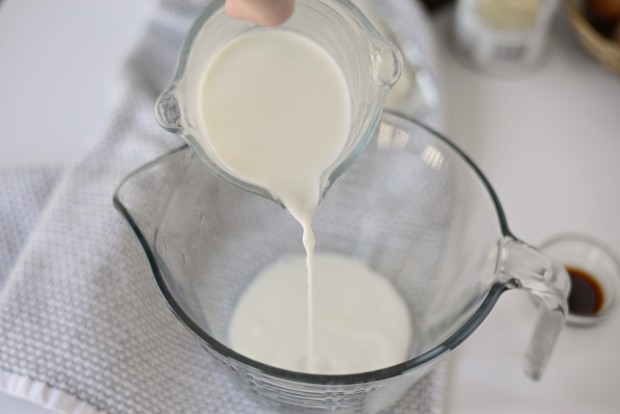 In a separate bowl, add 2/3 cup of whole milk…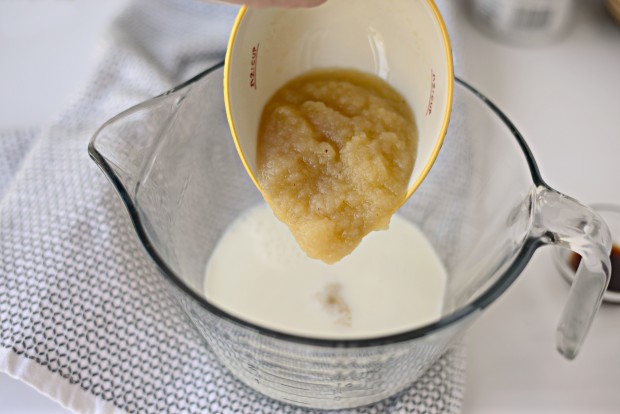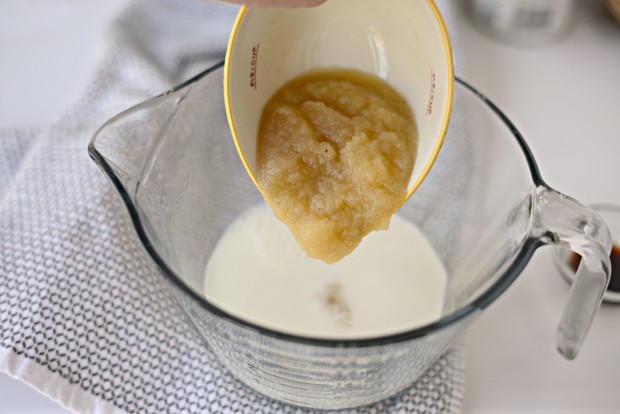 … 1/2 cup applesauce…
…1 large egg…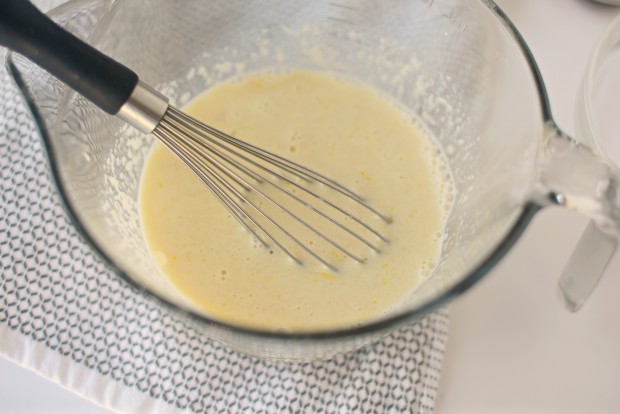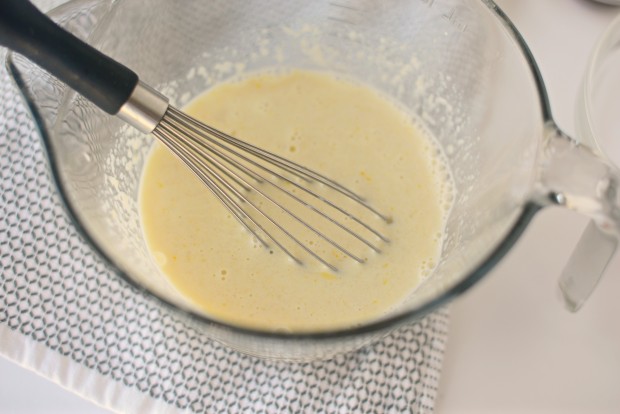 …and whisk to combine.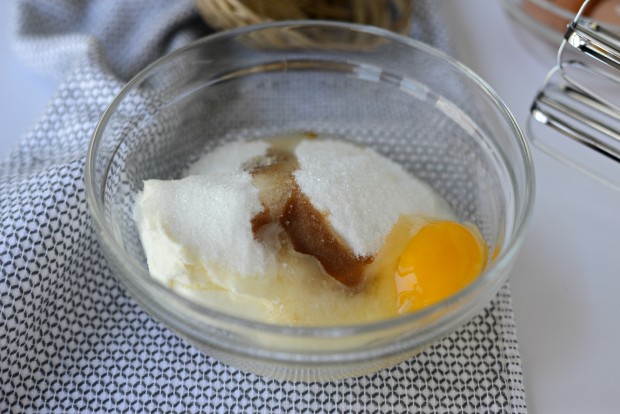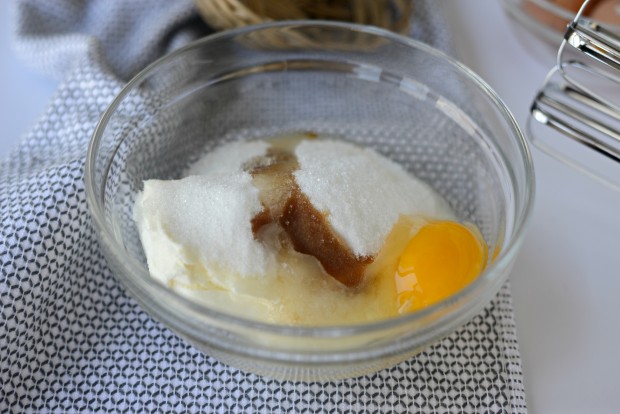 In a medium bowl, add 8 ounces softened cream cheese, 3/4 cup sugar, 1 teaspoon vanilla and the second egg.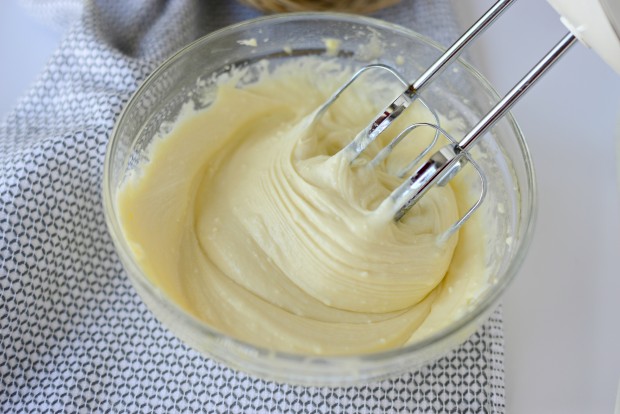 Mix until creamy and smooth.
Add half of the cream cheese mixture to the bowl with the bowl with the flour and wet ingredients… and fold it together until just combined. Do not over mix.
Then line a muffin tin with paper liners.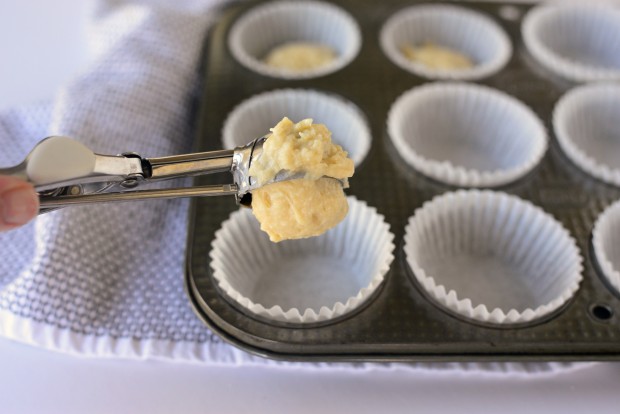 Next divide the muffin batter among the liners…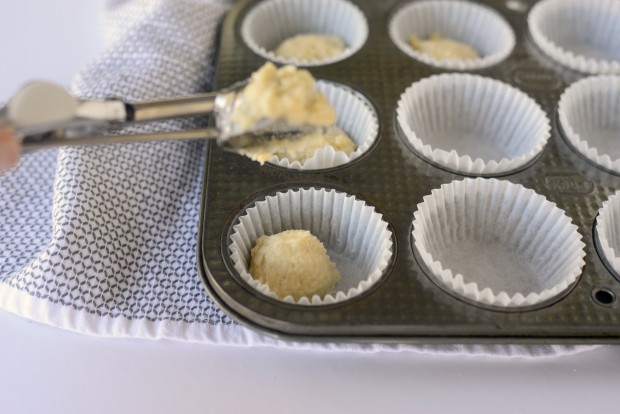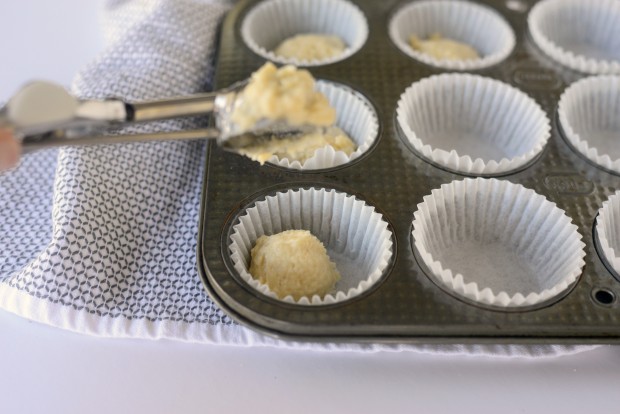 It's about 2-1/2 (with a 2-tablespoon scoop) scoops per liner.
Then tap the pan so the batter settles in.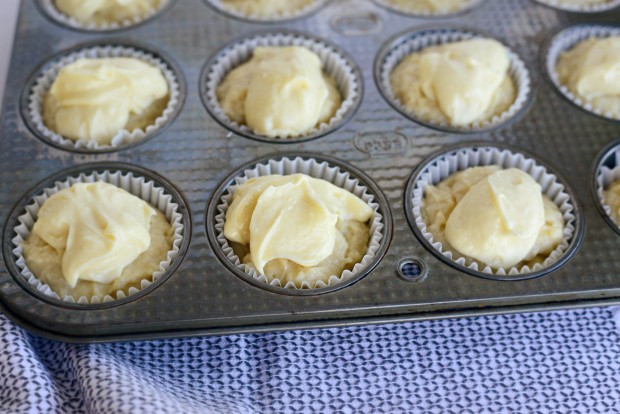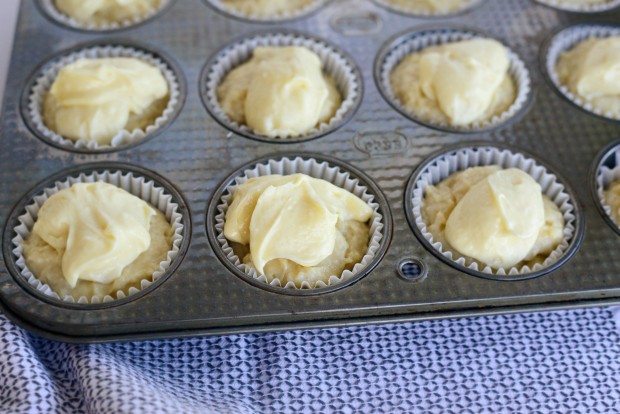 Next take the remaining cream cheese mixture and drop spoonfuls on to each one.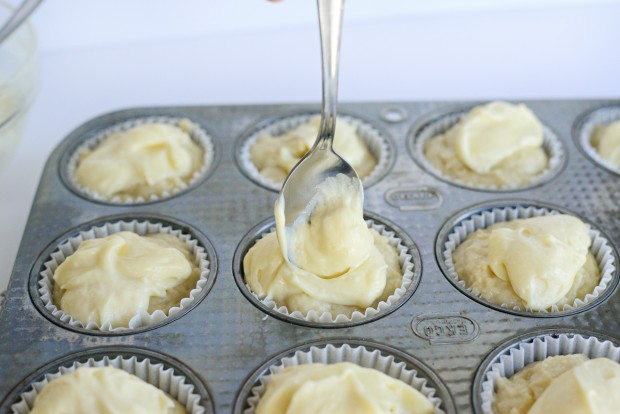 Next, use a spoon and gently swirl it into the top of the batter.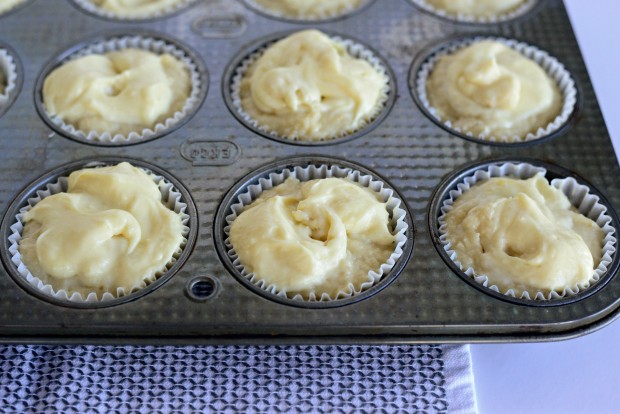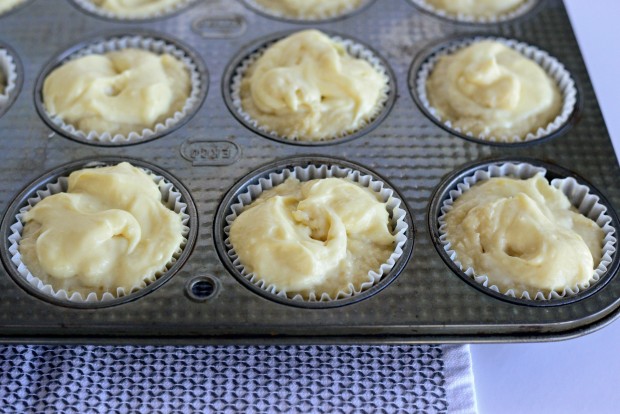 It doesn't have to be perfect.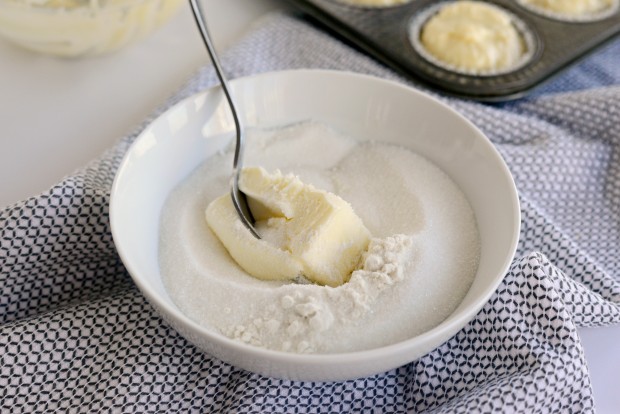 Then in a small bowl use a fork to blend 1/2 cup flour, 3/4 cup sugar and 4 tablespoons softened butter together.
Until you have a crumbly streusel topping.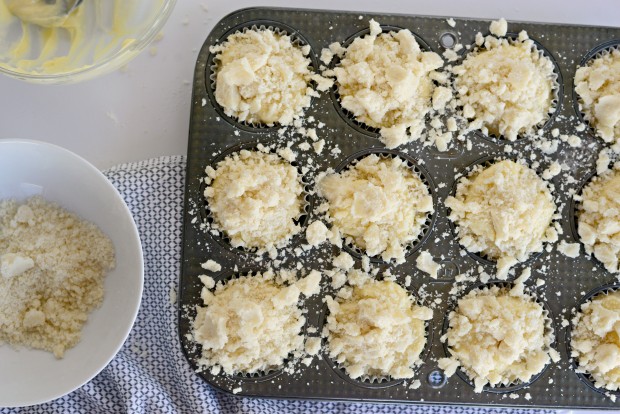 Then pinch pieces of the streusel and drop it generously over each soon-to-be-muffin.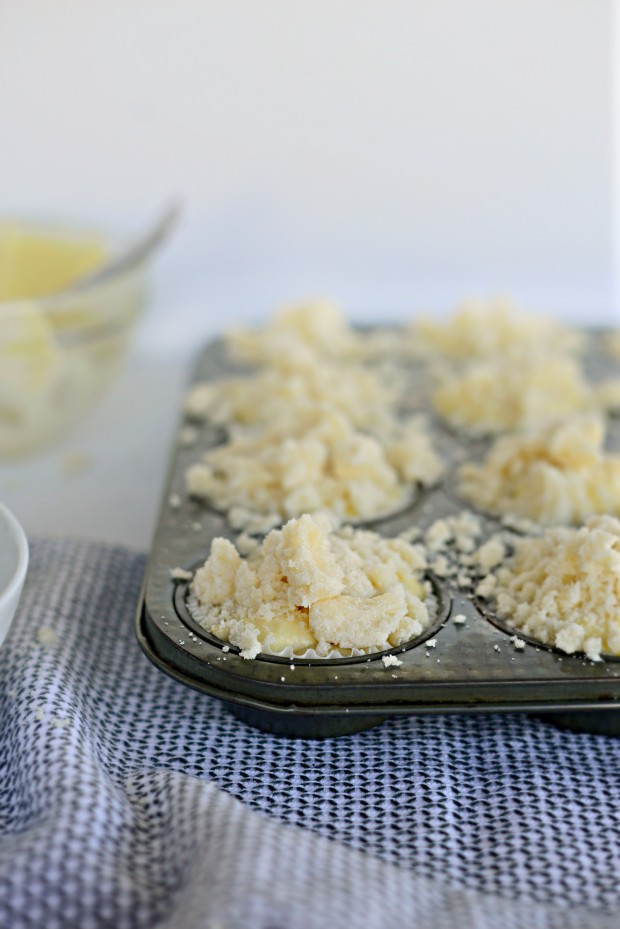 Next slide the pan into a preheated 375° oven and bake for 25-30 minutes.
Awwww yeah! Cream Cheese Streusel Muffins!!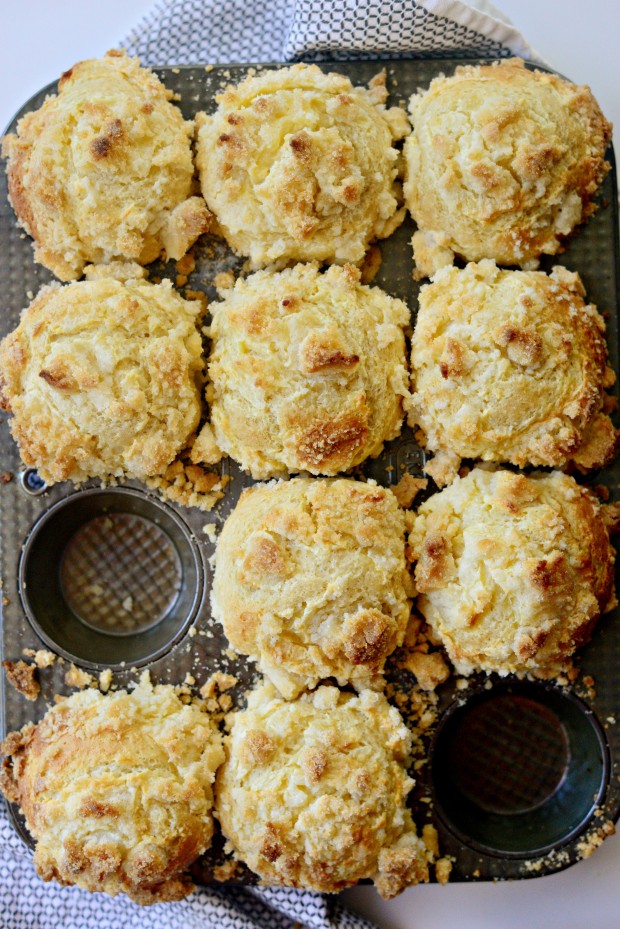 I'm in love with these! That cream cheese and streusel topping is killer.
I am SO looking forward to my morning cup of coffee with a side of muffin.
Enjoy! And if you give this Cream Cheese Streusel Muffins recipe a try, let me know! Snap a photo and tag me on twitter or instagram!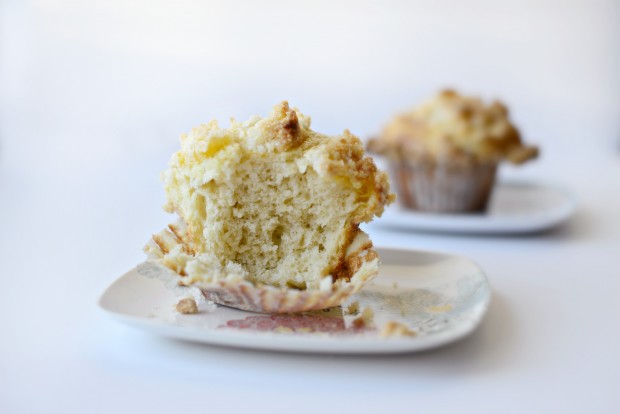 My cookbook Simply Scratch : 120 Wholesome Homemade Recipes Made Easy is now available! CLICK HERE for details and THANK YOU in advance!
[this post contains affiliate links.]
This post may contain affiliate links.
Buy the Cookbook: Simply Scratch : 120 Wholesome Homemade Recipes Made Easy Now available on Amazon »
THANK YOU in advance for your support!