In this curried apple butternut squash soup, both apples and butternut squash are roasted and blended with onions, garlic, warm spices and broth.
I made you soup. (again)
The soup du jour is a healthy, creamy yet totally cream-less, warmly spiced, roasted butternut and apple version. To. Die. For.
(did I really just type soup du jour???)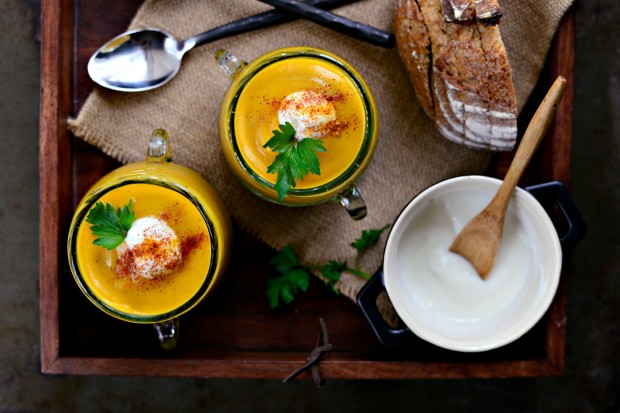 This was a spur of the moment thing and I was literally jotting down notes as I went along. It started with roasting squash and apples and then before I knew it I was adding 5 different spices into a pot of garlic and onions, pureeing it all with broth… well, you'll see as you scroll down. Although I decided to roast the butternut and apples (because as you well know, I'm all about roasting) this soup could actually be done in one pot and one pot only, it's versatile like that.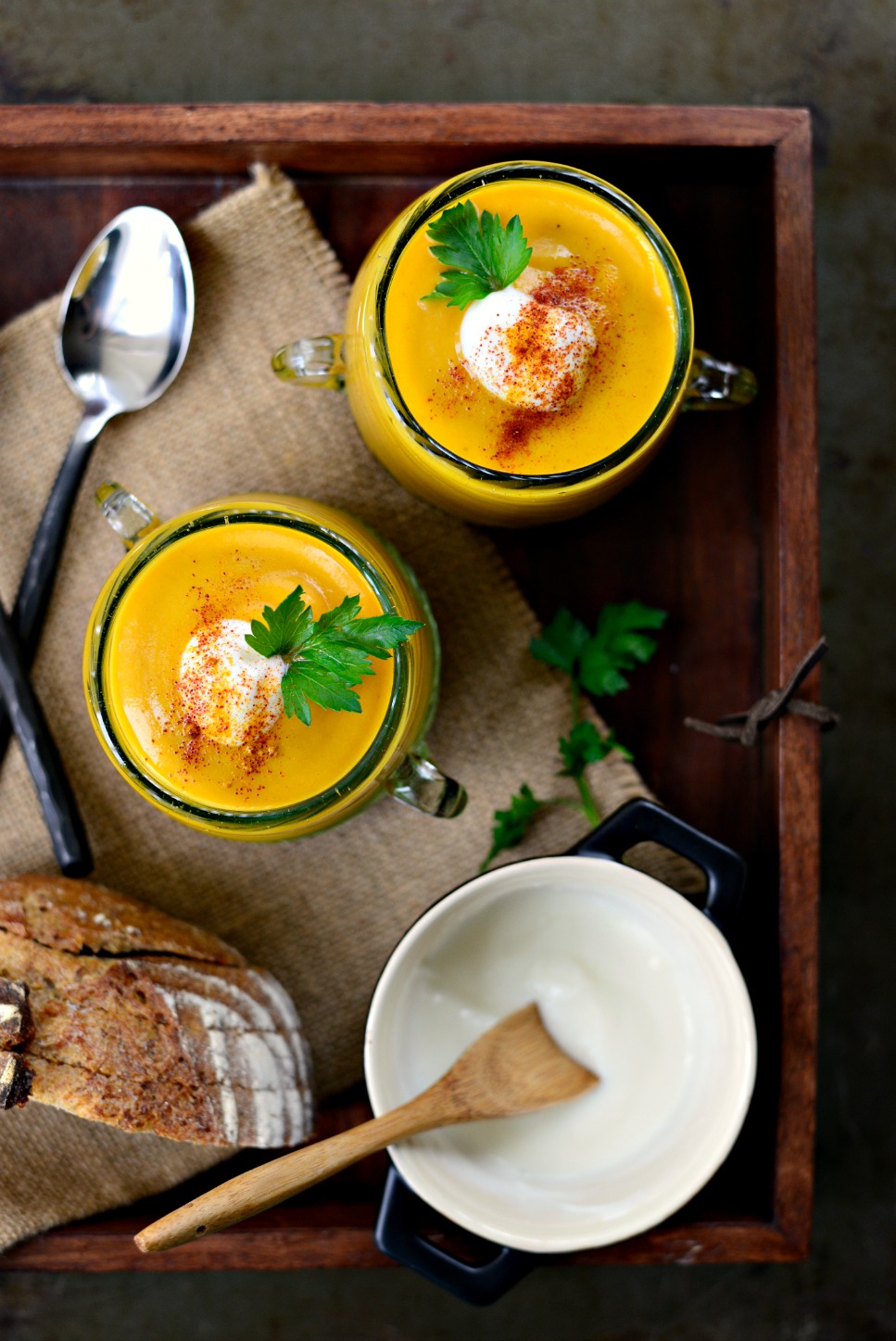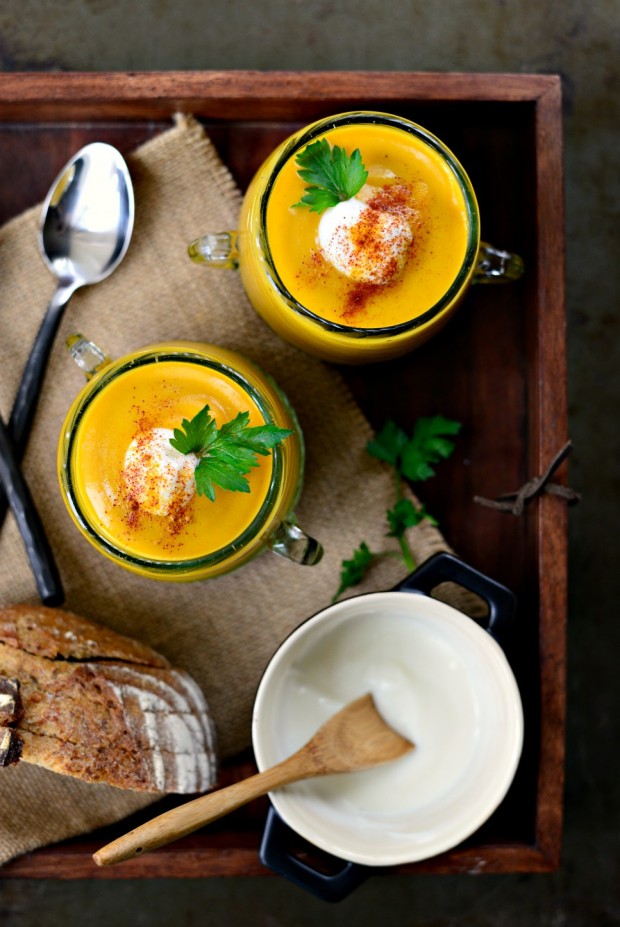 After I made this soup and took 247 pictures, I curled up with one of these mugs-o-soup and ignored the sink full of dishes. It was a blissful 3 seconds.
This curried apple butternut squash soup soup is dang tasty and not lacking in any flavor whatsoever. It's a bright, warm soup for your soul filled with all this healthy goodness and spiced with a few of my favorite spices. A fall must-make soup for sure.
First wash, peel and trim one (2-1/2 pound-ish) butternut squash.
Next cut it in half and scrape out those seeds and stringy fibers.
Next, slice and dice.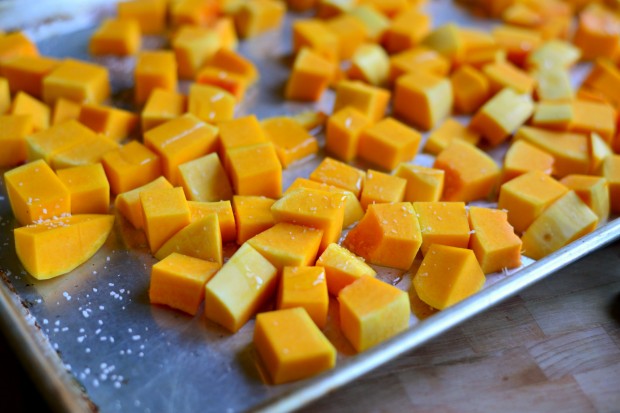 Then scatter the squash onto a rimmed, metal sheet and toss with a drizzle of oil and a couple pinches of salt.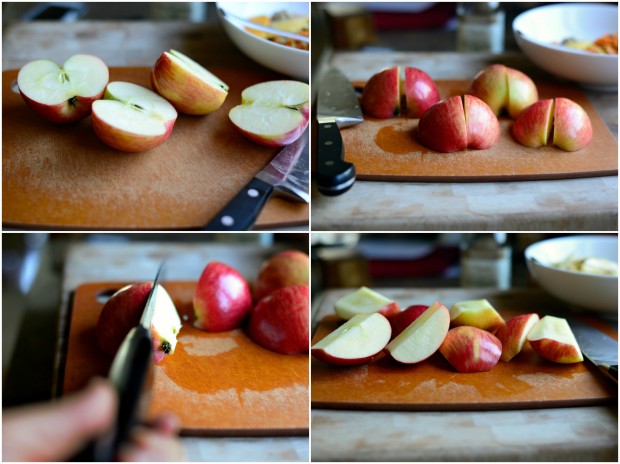 Next do a similar thing with two medium Honeycrisp apples. Quarter, core and chop into large chunks. Make them a little larger chunks than the squash because they'll cook too quickly if cut them the same size as the butternut.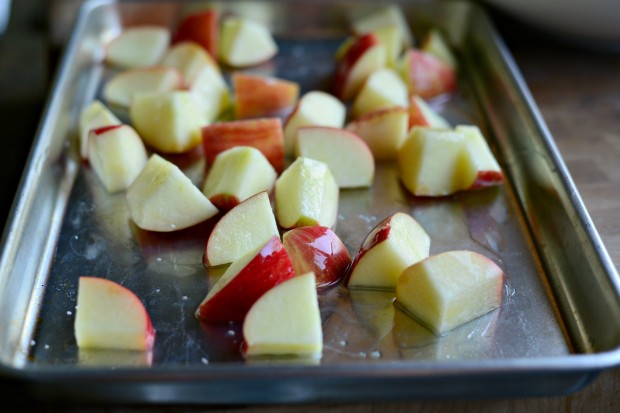 Next drizzle with a little oil and a small pinch of salt before sliding both pans into the oven for 20 minutes or until fork tender.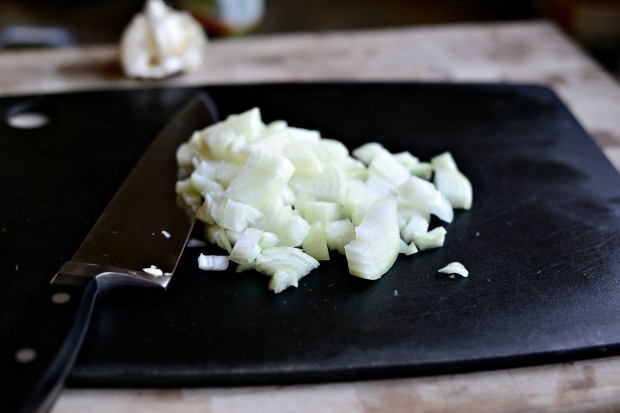 Meanwhile, dice up a yellow onion…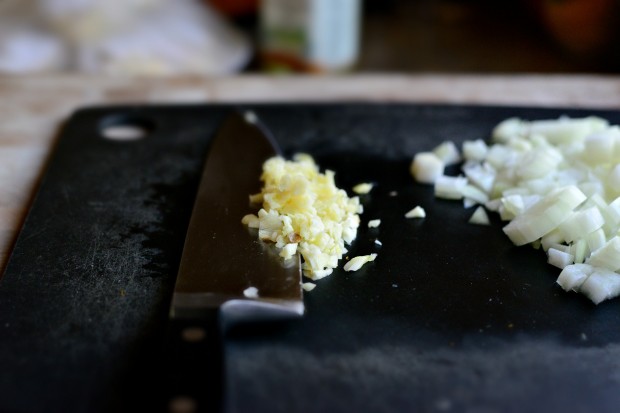 And then mince up 3 cloves of fresh garlic.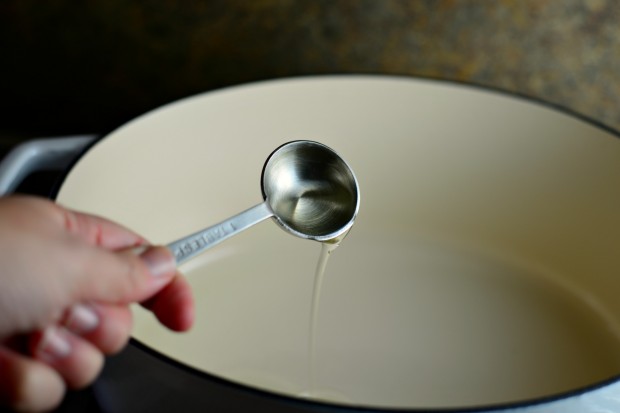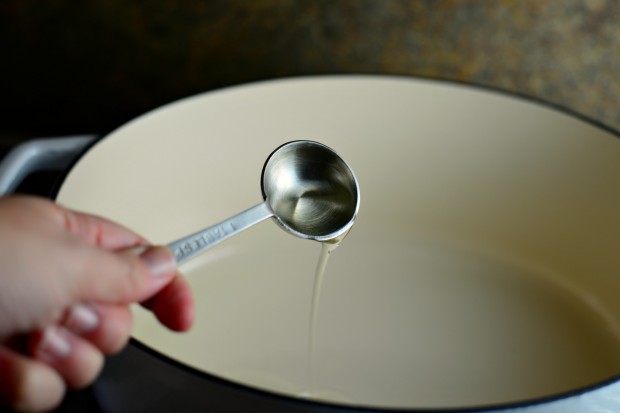 Next add a tablespoon of oil into a medium pot and then heat over medium-low.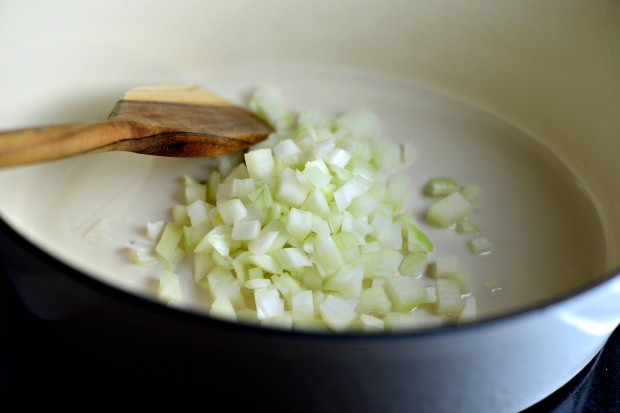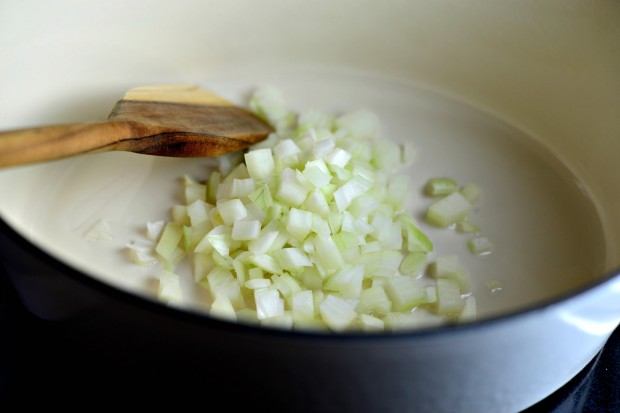 Once hot, add in the onions and cook until soft and translucent.
Next add in the garlic and cook one minute.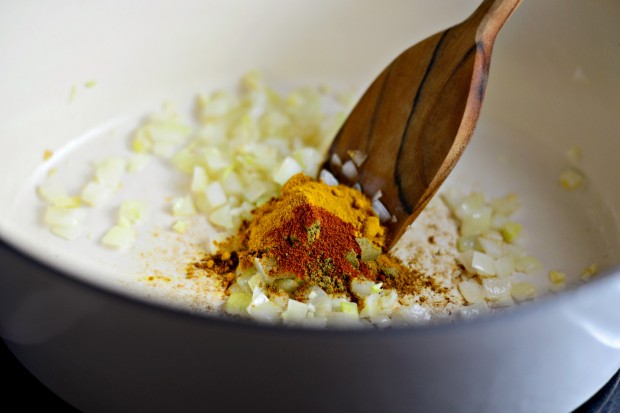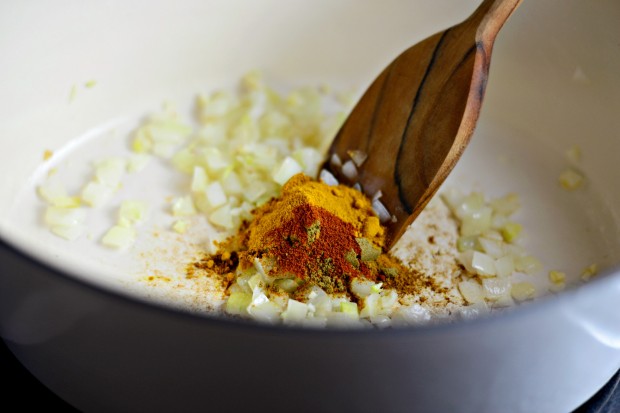 Next measure and add 2 teaspoons curry, 1/2 teaspoon cumin, paprika and turmeric and 1/4 cayenne pepper.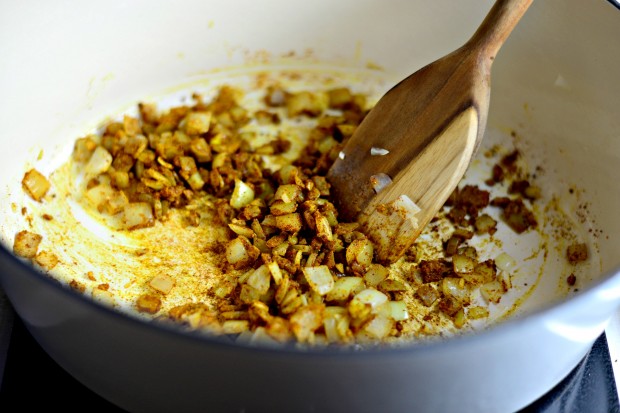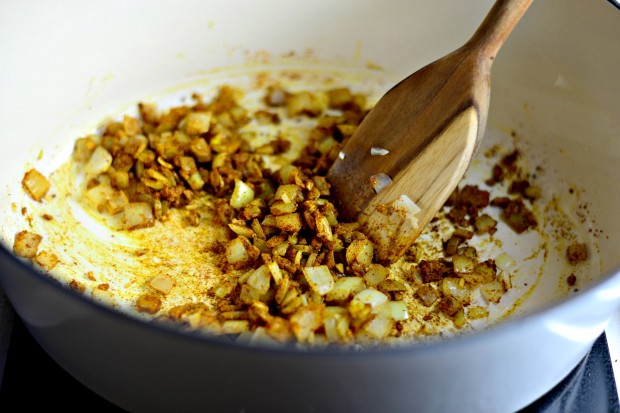 And then stir to combine.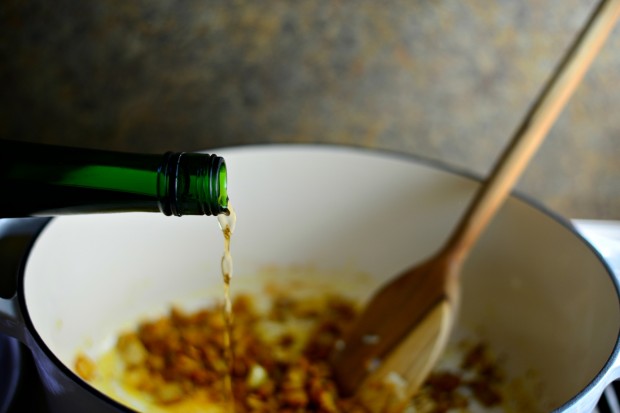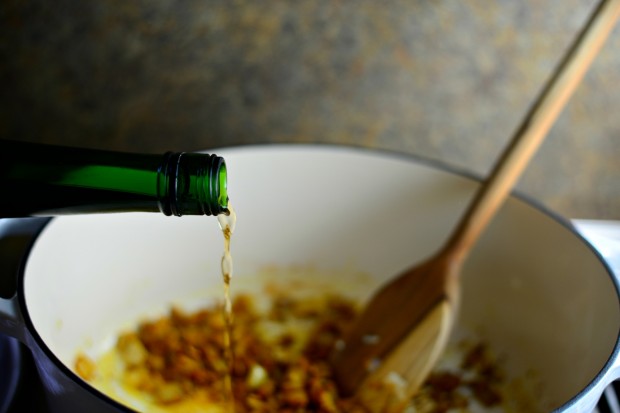 Next pour in 2 tablespoons dry sherry wine…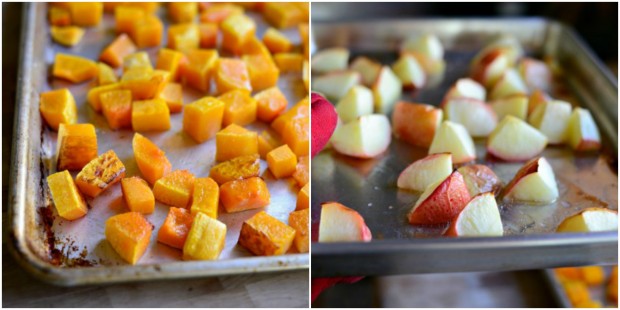 By now the squash and apples are ready to come out of the oven. Allow them to cool for a few minutes before handling.
Next place 2 cups of broth into a high-speed blende, then add the squash and apples along with any accumulated juices in the pan.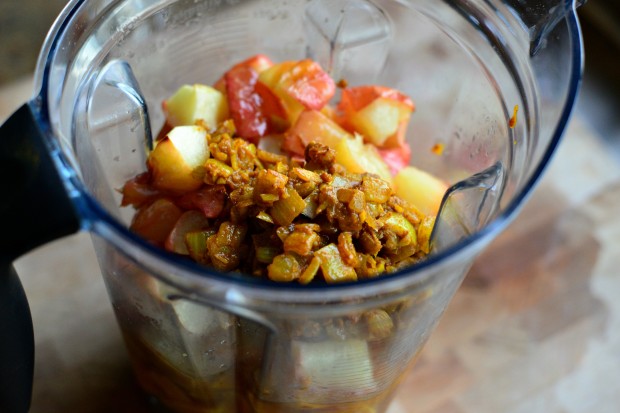 Then add in the curried onions and garlic, secure the lid and puree until velvety smooth.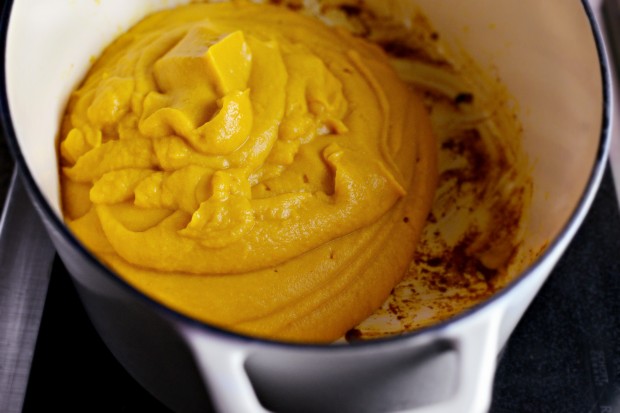 Next add the apple butternut squash puree back into the dutch oven.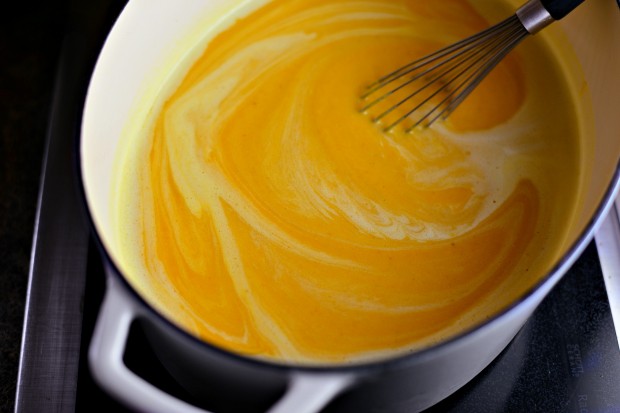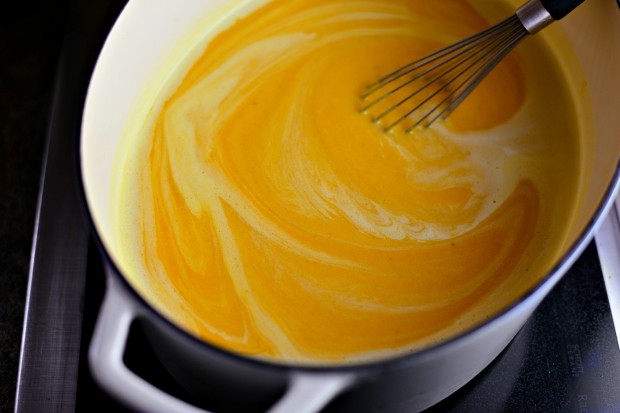 Then pour in 2 more cups of broth and stir, getting those browned bits off of the bottom of the pot, and whisk to combine.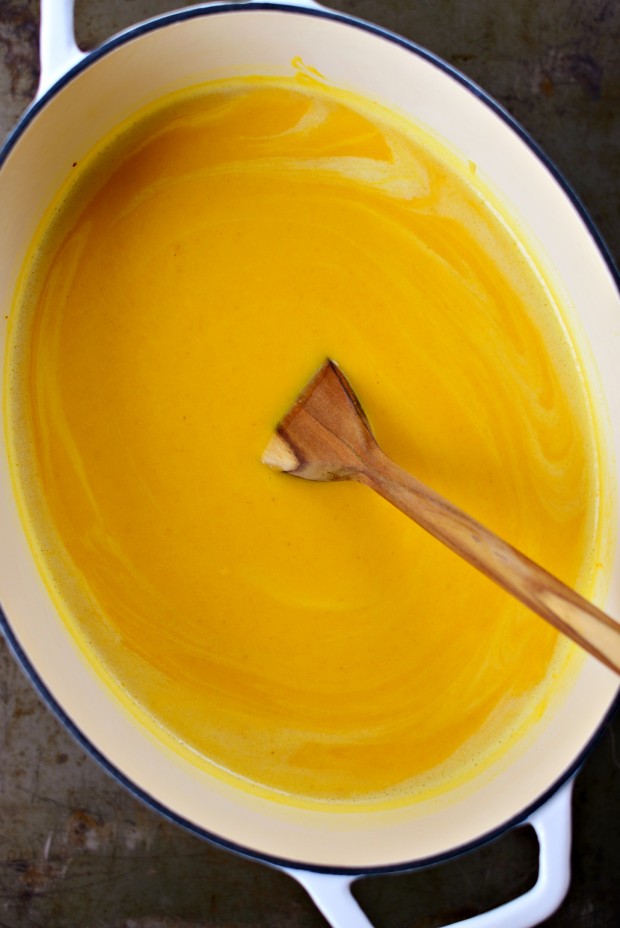 Of course you could add the broth, squash and apples into the pot and use a stick blender to puree. But I'm crushing on my Vitamix and love how smooth I can get my soup. But you can totally do whichever you want! Season with kosher salt to taste before serving.
Ta da! Curried Apple + Butternut Squash Soup!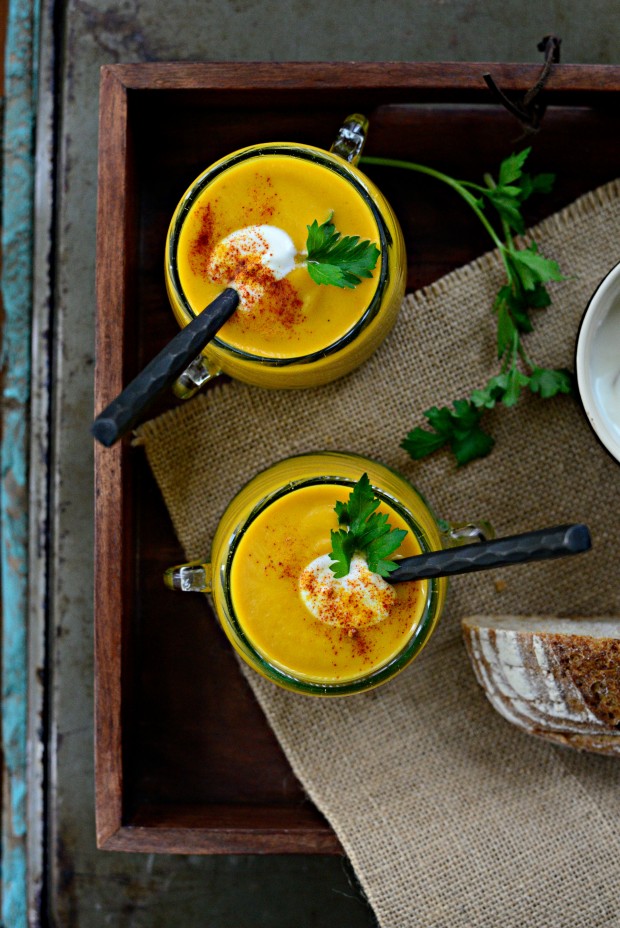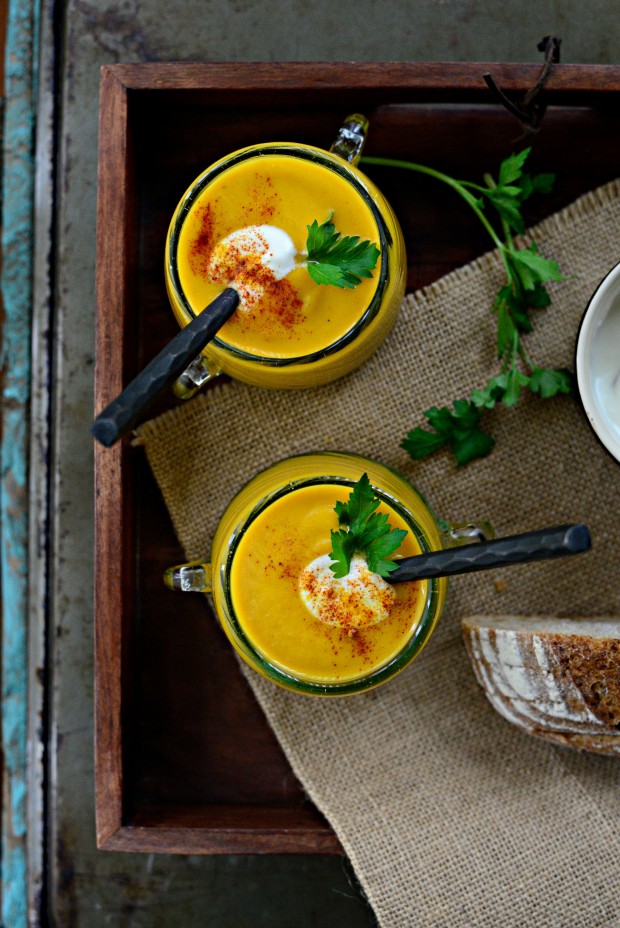 Serve this curried apple + butternut squash soup with a dollop of plain yogurt and a slice of crusty bread.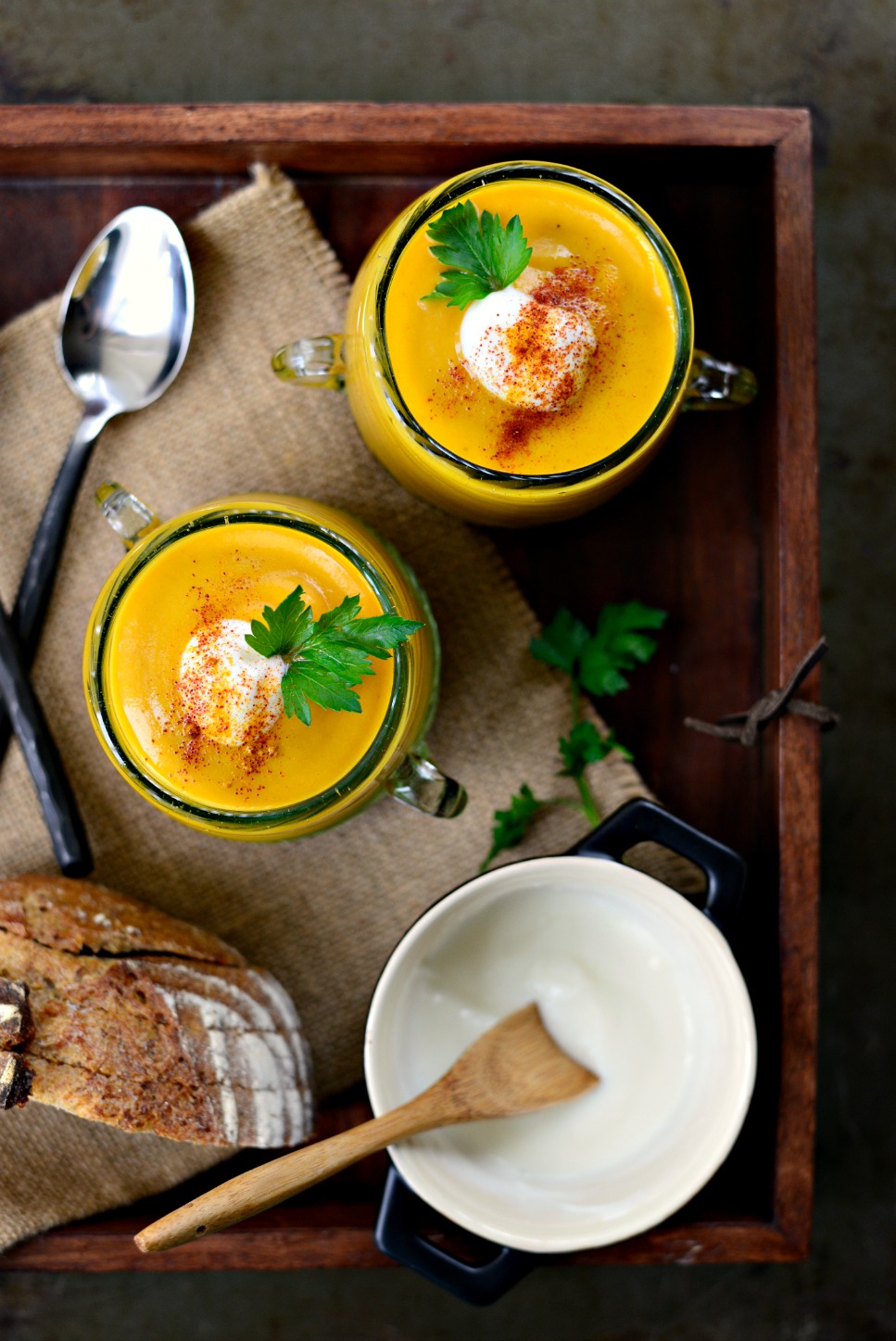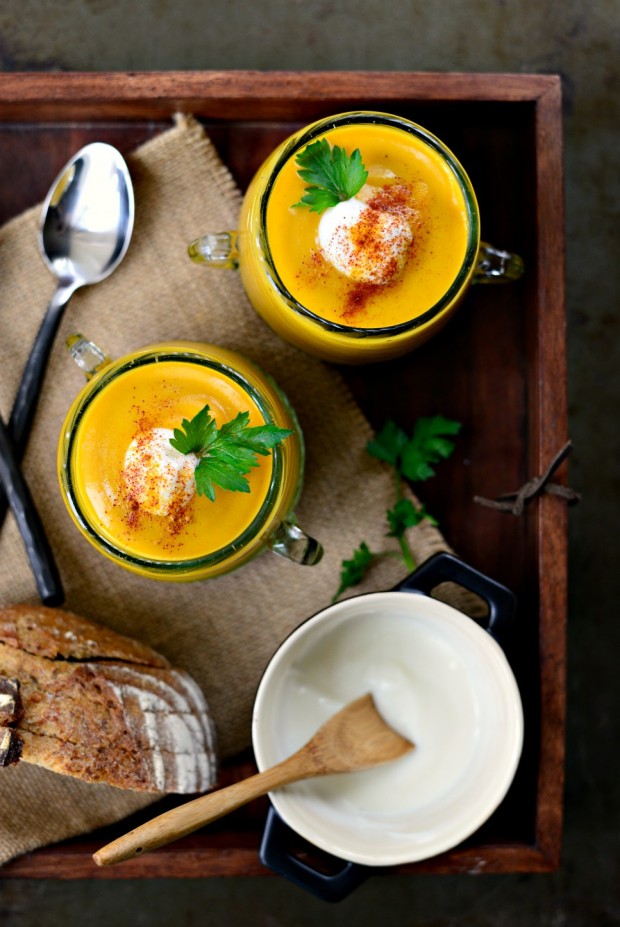 What this curried apple + butternut squash soup is:
Creamy. Luscious. Spiced to perfection. Healthy.
Enjoy! And if you give this Curried Apple Butternut Squash Soup recipe a try, let me know! Snap a photo and tag me on twitter or instagram!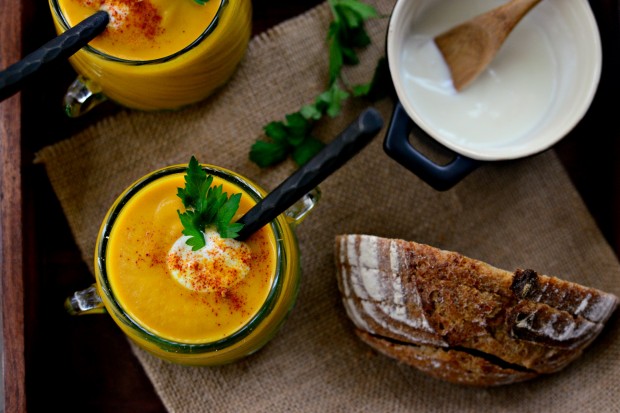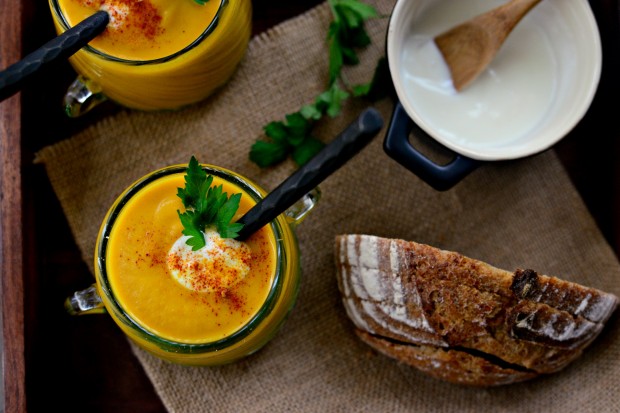 My cookbook Simply Scratch : 120 Wholesome Homemade Recipes Made Easy is now available! CLICK HERE for details and THANK YOU in advance!
[this post contains affiliate links.]
This post may contain affiliate links.
Buy the Cookbook: Simply Scratch : 120 Wholesome Homemade Recipes Made Easy Now available on Amazon »
THANK YOU in advance for your support!