This Easy Fried Rice recipe is so simple and quick to prepare! Leftover cooked rice is tossed with green onions, a simple 5-ingredient sauce and cooked with egg for excellent restaurant quality fried rice.
I become a bottomless pit when it comes to eating fried rice.
It's like my full-meter is temporarily shut off and I somehow can find room for one more bite, or seven.
We moved a few years ago and the only thing I really miss about our old town (besides being 5 minutes away from a grocery store) is China Jade. I basically grew up on their almond chicken and fried rice and now that we live in the country, there isn't a single decent Chinese restaurant near us.
So it should be no surprised that I'm pretty pumped about this recipe. For the past few years I've put my mind to mastering a fried rice recipe that comes close to the one served at our favorite Chinese restaurant. Many failed attempts later and I finally feel like this rice holds a candle to our beloved restaurants version.
Late last week I socked away the remaining rice from our stir-fry dinner in the fridge with plans on making fried rice to curb my cravings for my favorite restaurant's fried rice. Shortly after making a wok-full of fried rice, my oldest daughter and I scarfed it down forkful after forkful. #bestdayever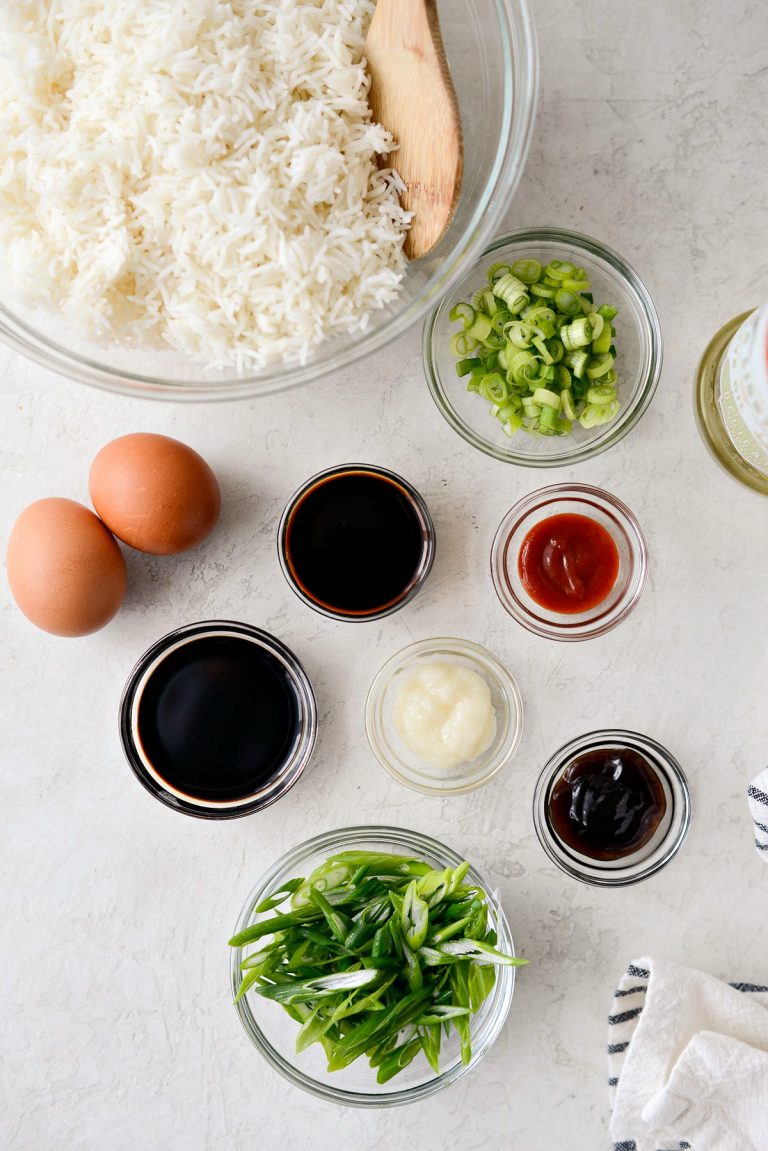 To Make This Easy Fried Rice You Will Need:
leftover (day old) cooked rice
green onions
dark soy sauce (I purchase mine on amazon)
light soy sauce (which is what you commonly find in all grocery stores)
oyster sauce
garlic
oyster sause
sriracha
extra light olive oil
eggs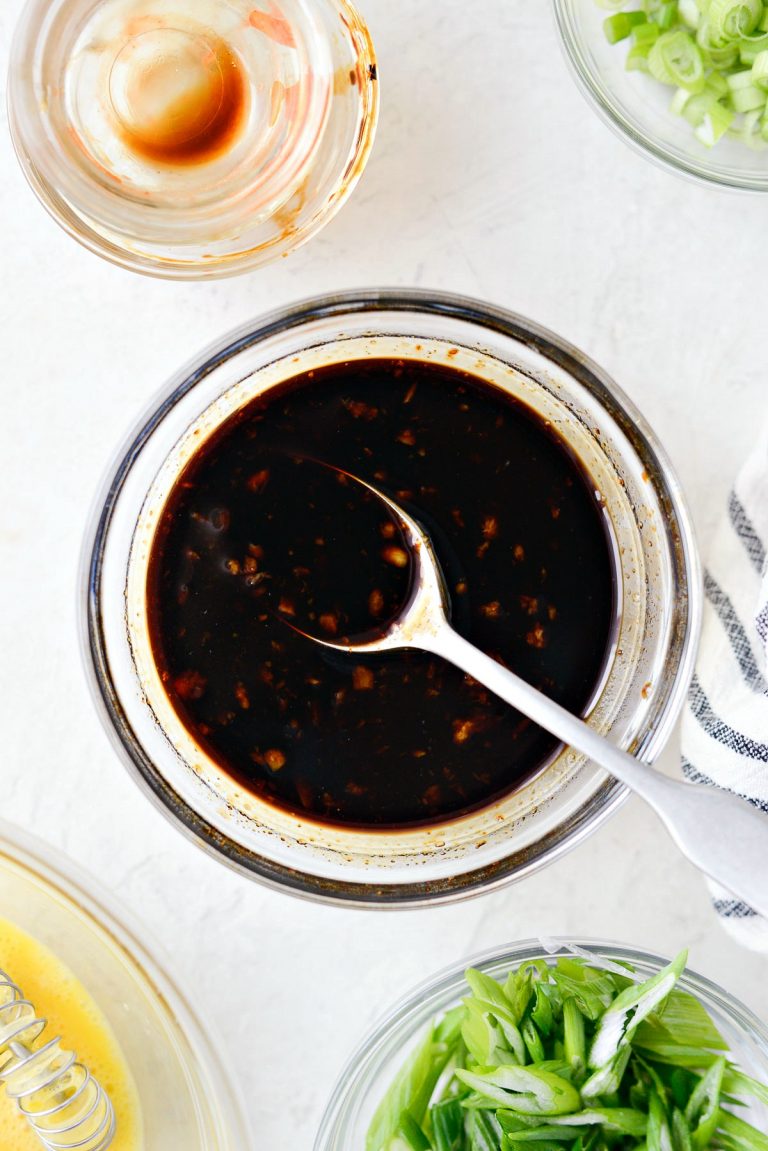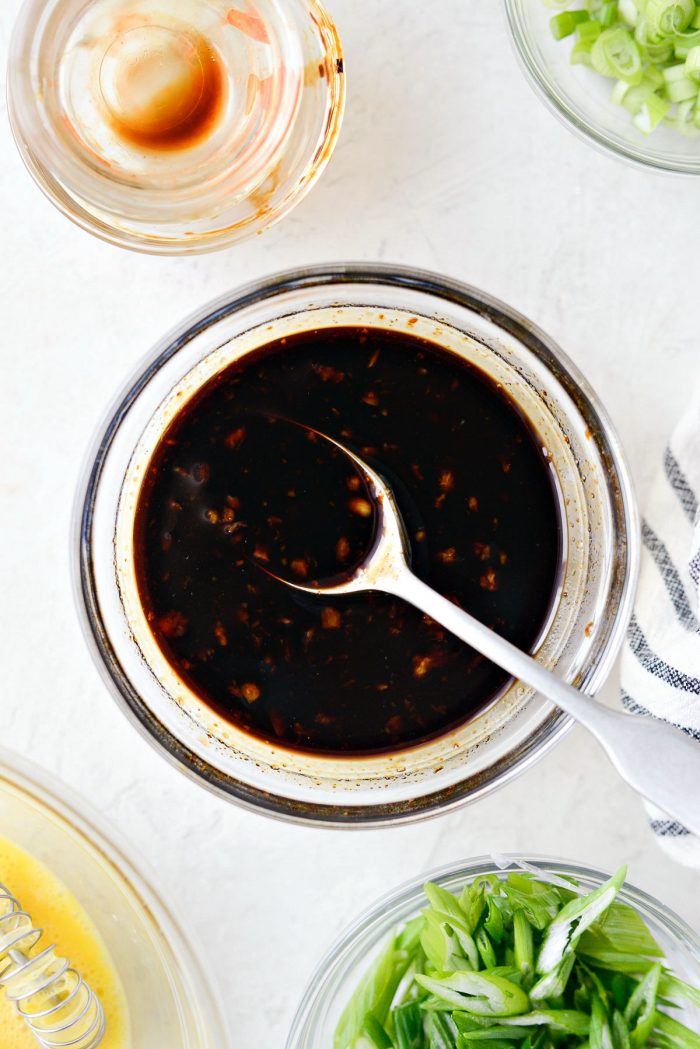 In a mixing bowl, combine 1 tablespoon minced or grated fresh garlic, 2 teaspoons oyster sauce, 1 teaspoon sriracha with 2 tablespoons both dark and light soy sauce. Set this off to the side for a moment.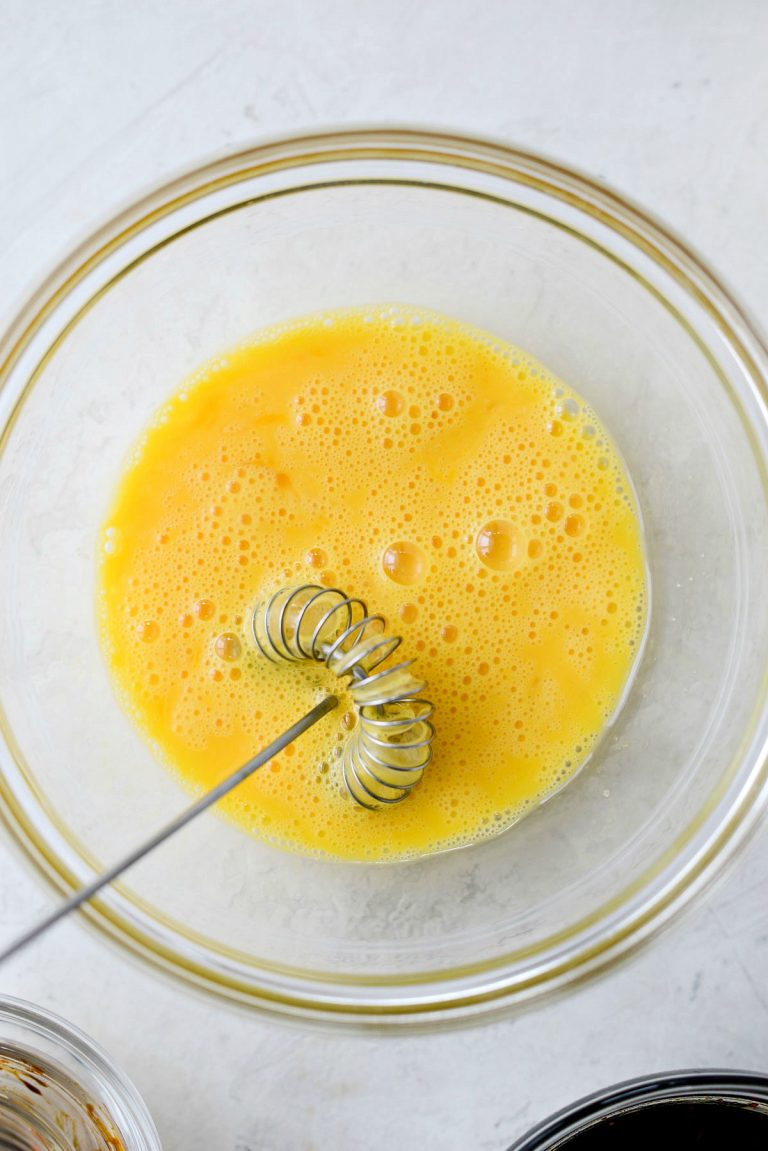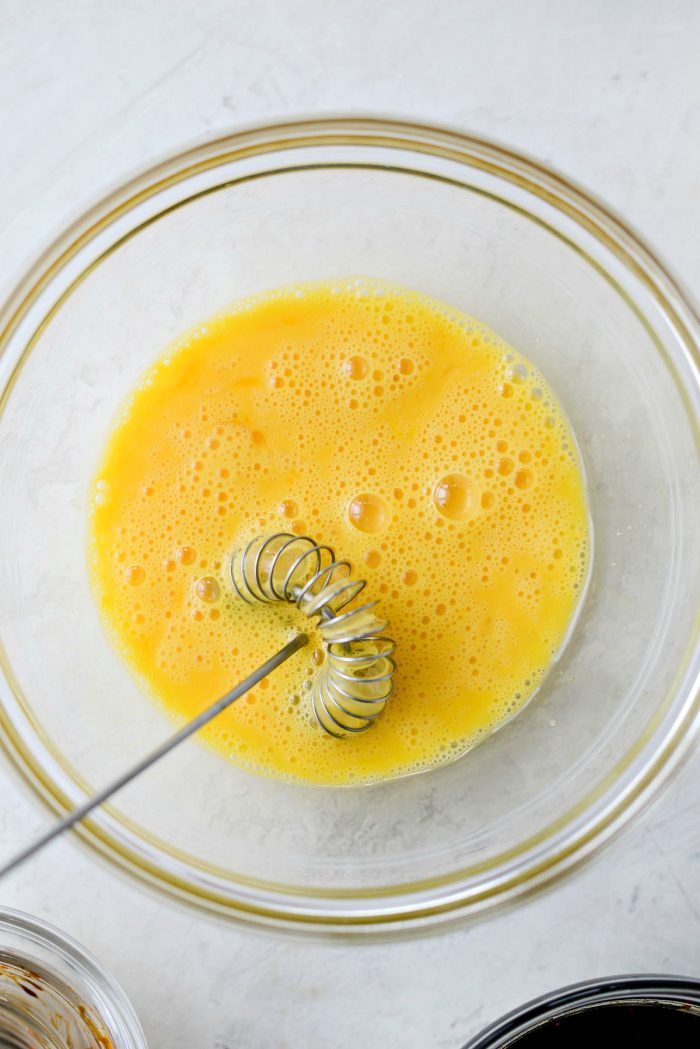 Crack 2 eggs into a shallow dish and beat it up with a whisk or fork, then set it off to the side.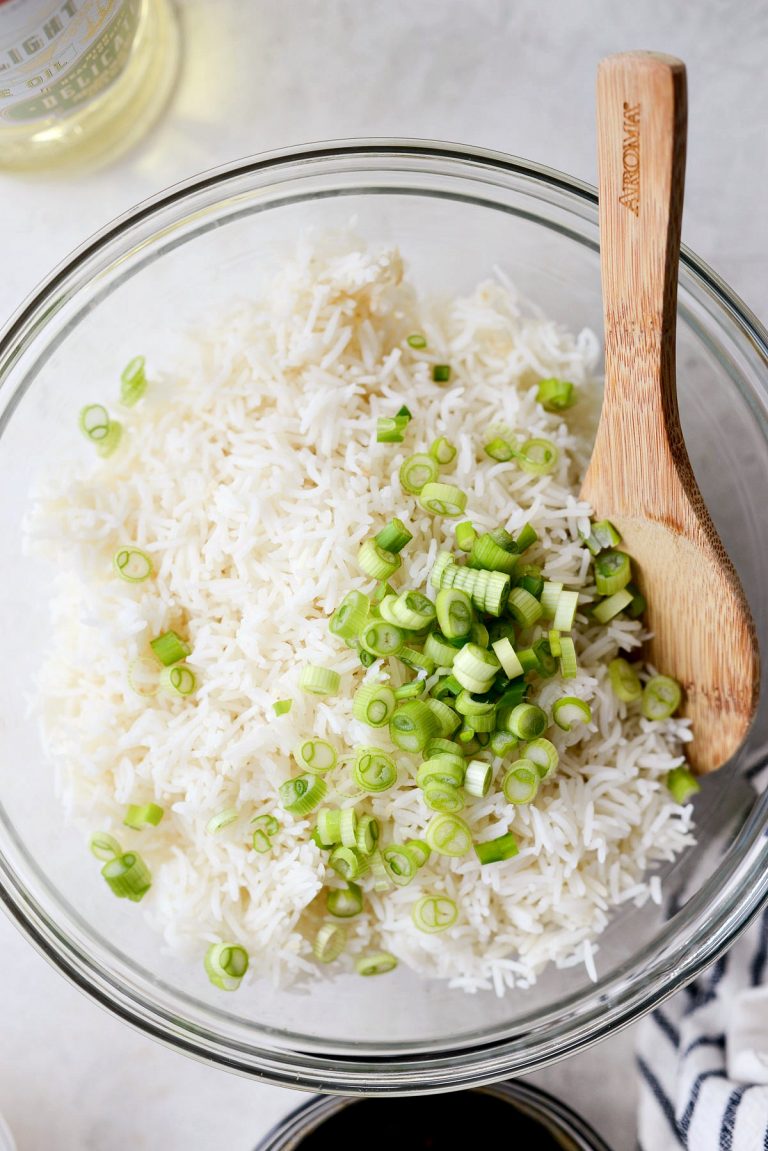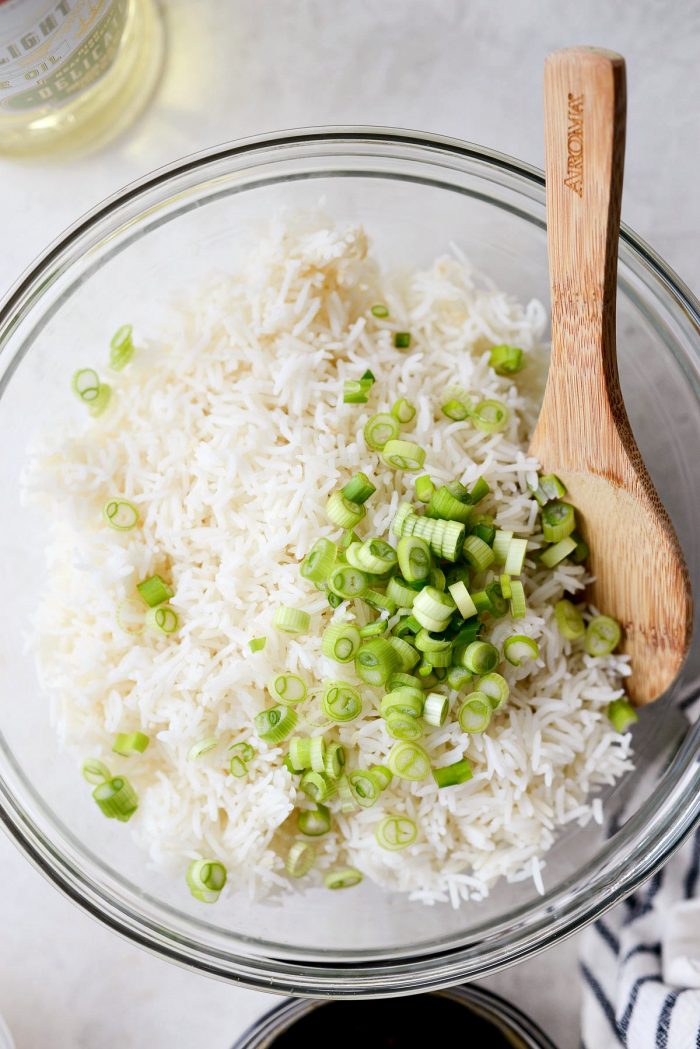 In a large bowl, add the 4 cups of cooked leftover rice into a mixing bowl with the light parts of the green onion.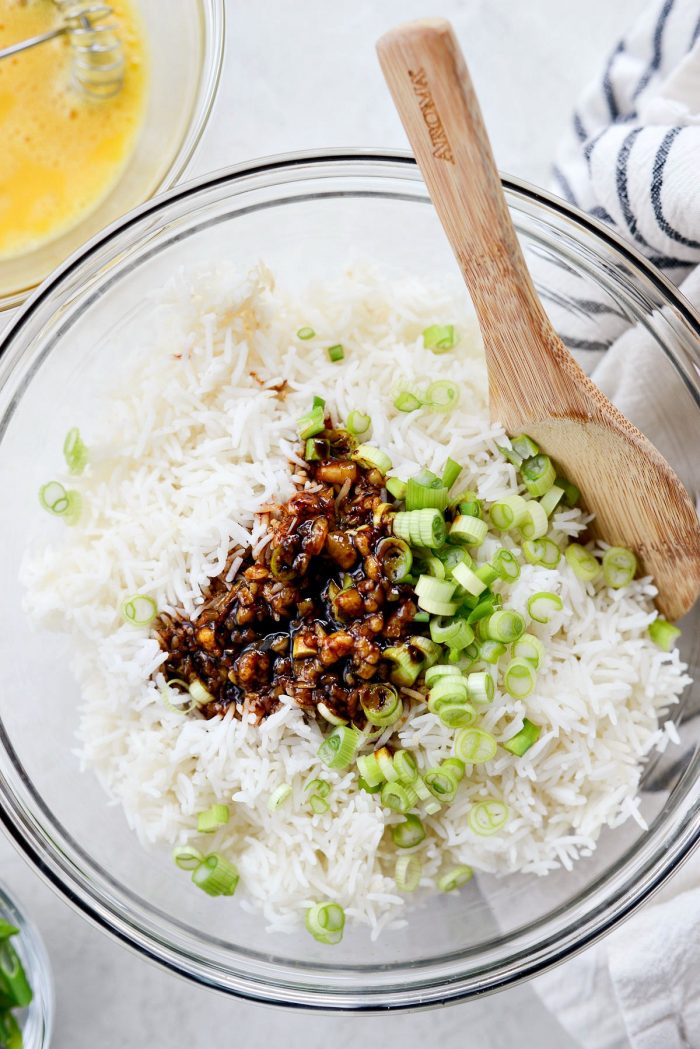 Add the sauce to the rice and onions.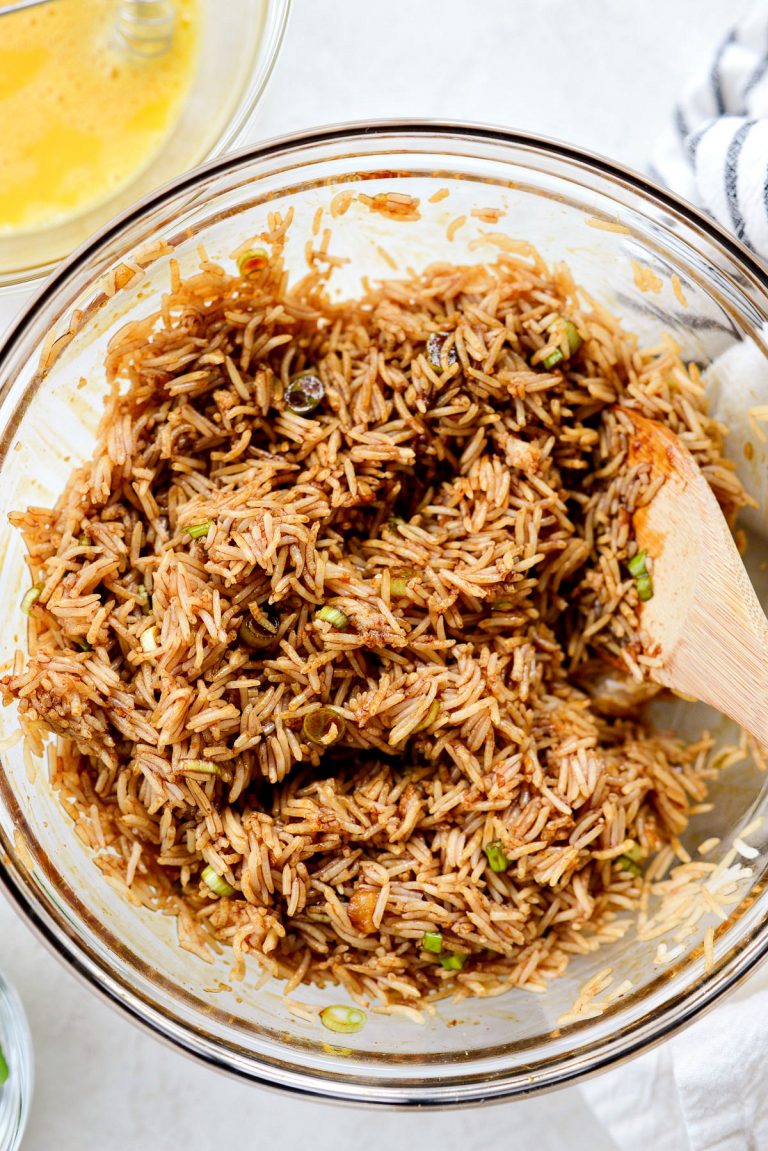 Toss well to combine.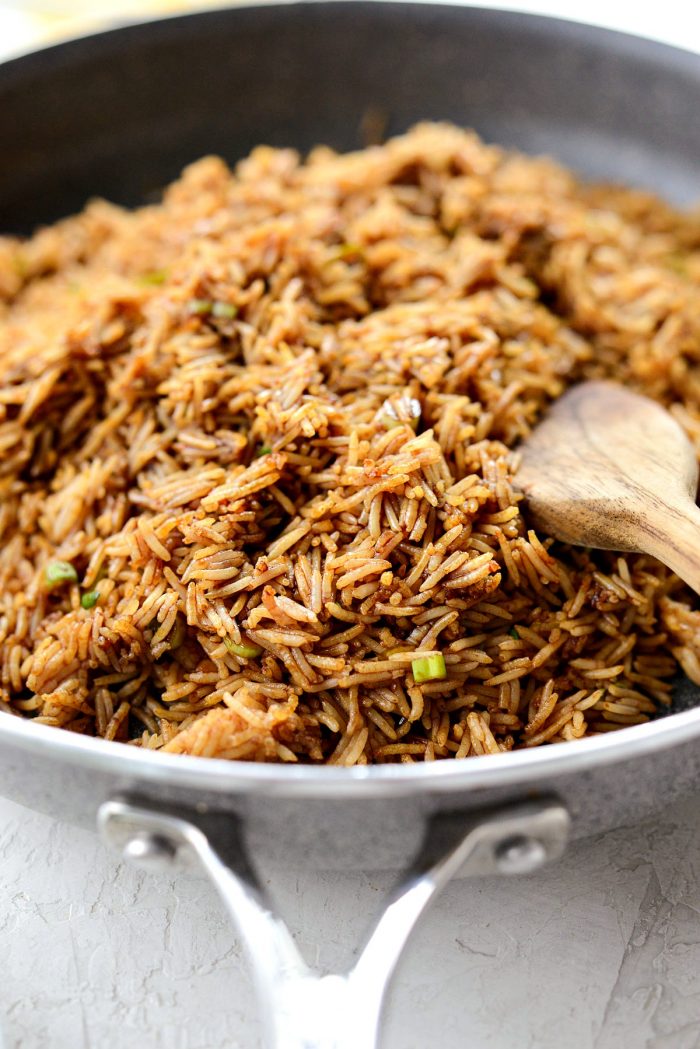 Add 1 teaspoon extra light olive oil to a large skillet or wok. Heat the skillet over medium-high heat, once hot, add in the rice mixture. It should sizzle.
Spread the rice in an even layer and let it cook for a few minutes or until crispy and brown in spots, stir occasionally.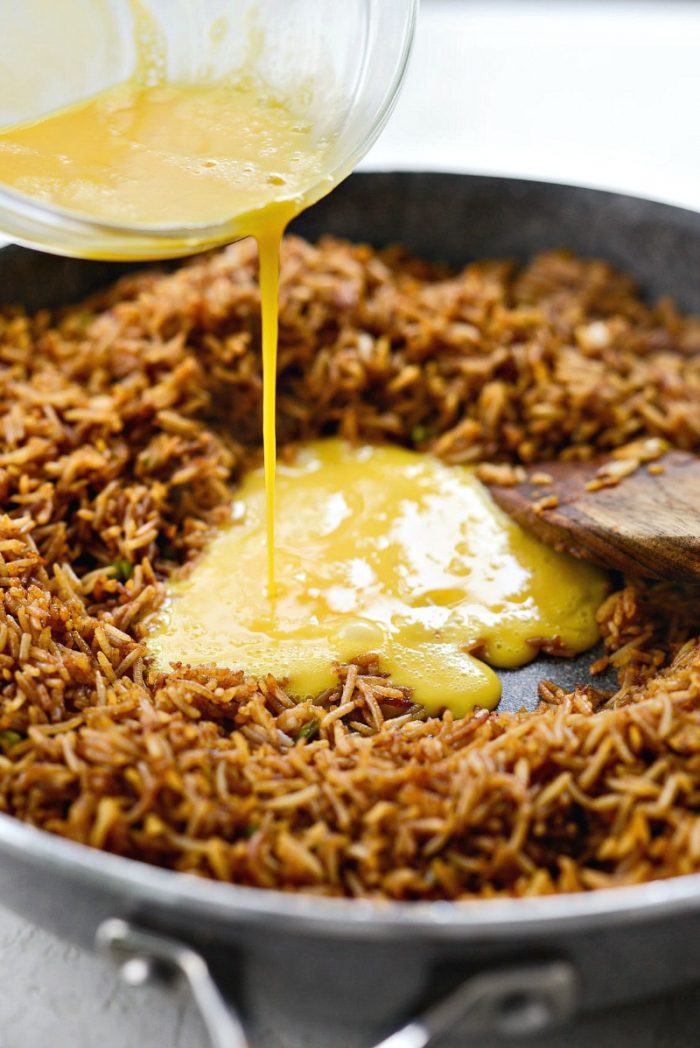 Once the rice has browned, make a well and pour in the beaten egg. Instantly the egg will start to cook, have a wooden spatula handy to scramble the egg, mixing it in with the rice. If you have cooked chicken, pork or leftover shrimp even, you could add it here and heat through over medium to medium-low heat.
Serve in bowls and top your easy fried rice with the reserved green onions.
This fried rice recipe is a ridiculously easy and incredibly delicious! What I love most is that it can be ready in well under twenty minutes, which is half the time it would take me to drive to and from our favorite Chinese restaurant.
Winner-winner.
For More Fried Rice Recipes Click Here!
Enjoy! And if you give this Fried Rice recipe a try, let me know! Snap a photo and tag me on twitter or instagram!
This post may contain affiliate links.
Buy the Cookbook: Simply Scratch : 120 Wholesome Homemade Recipes Made Easy Now available on Amazon »
THANK YOU in advance for your support!