Sweetened with honey, dates and peaches this honeyed peach and date smoothie is cool, refreshing and delicious!
I hope you're thirsty.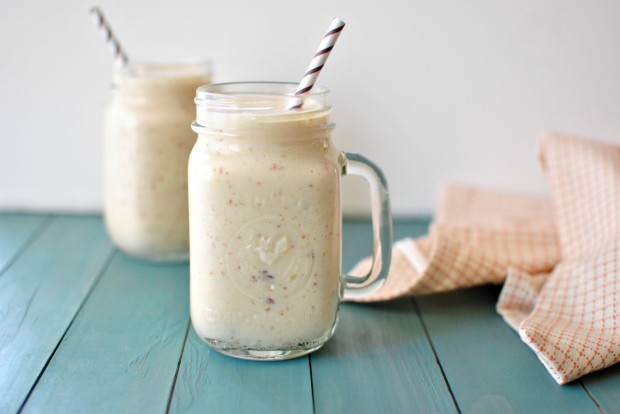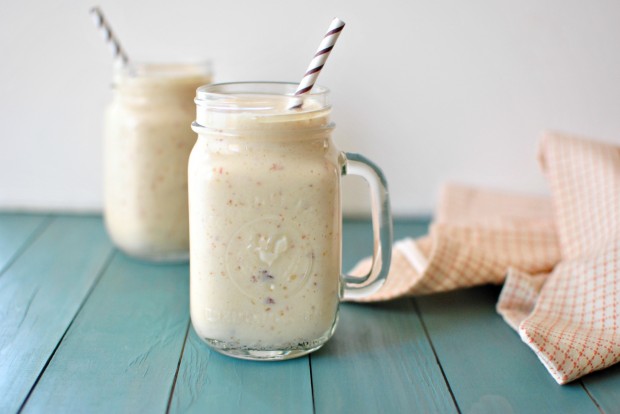 It's been forever and a day since I posted a beverage on here. Sorry 'bout that. I mostly drink lemon water or coffee, both of which are hardly blog-able.
But this weekend it was going down.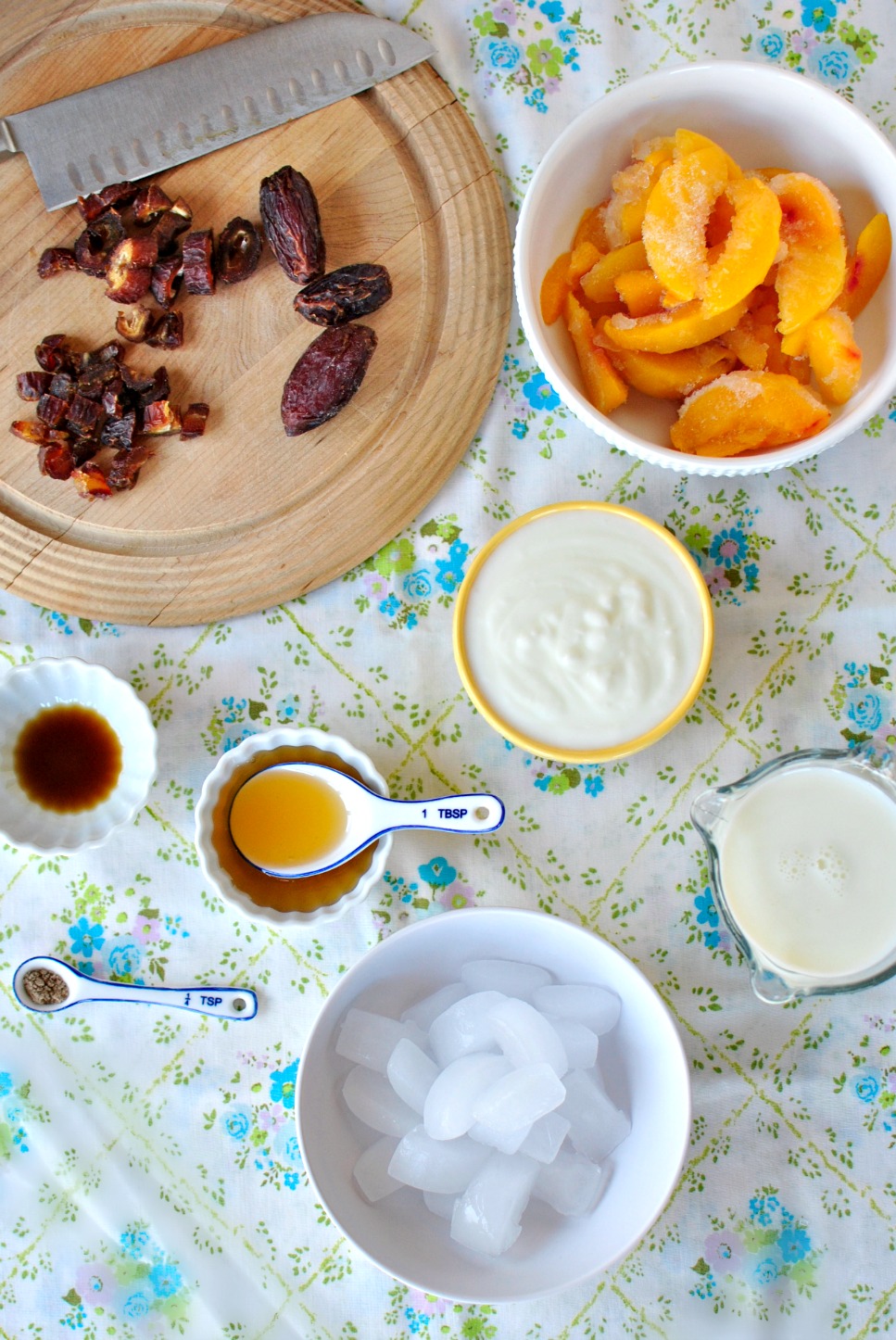 I have had multiple bags of frozen fruit in their freezer for the past 6 months with no real plans on what to do with them. I guess when you're a food hoarder like myself this is normal? I'm just going with that excuse anyway. So time after time of opening my freezer drawer, this weekend I figured I should probably put those to use and the perfect way to use up frozen fruit is to stuff them in a smoothie. So I yanked out the bag of peaches and pulled out my favorite spice, cardamom and threw that along with the remaining container of yogurt I had into my ancient blender for a fun and delicious smoothie twist.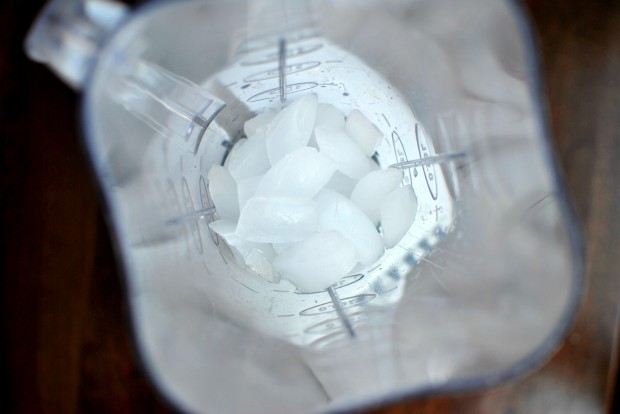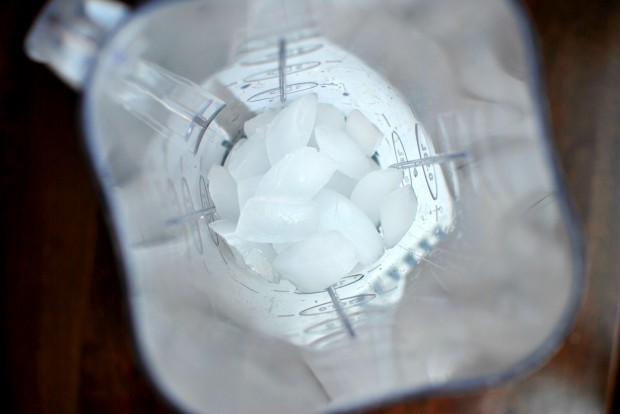 Soooo into my fossil of a blender I threw in a cup of ice.
… the chopped dates…
Two cups of frozen peaches… you could also nix the ice and up the peaches to three cups for a super peachy smoothie.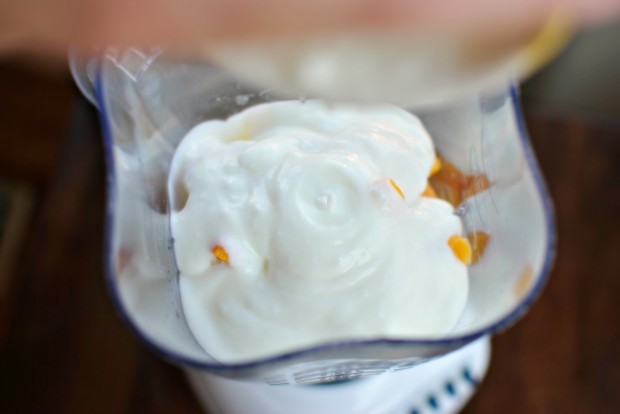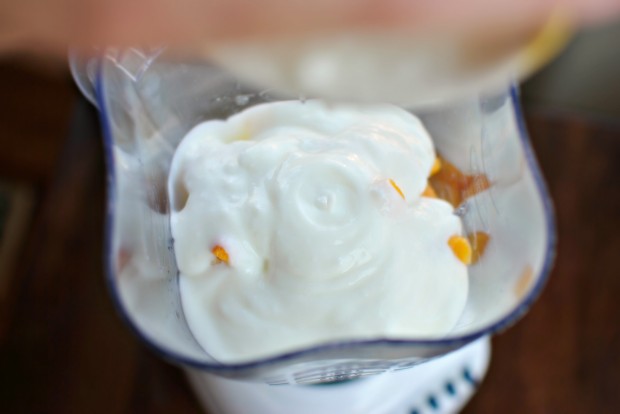 Add in a cup of plain yogurt.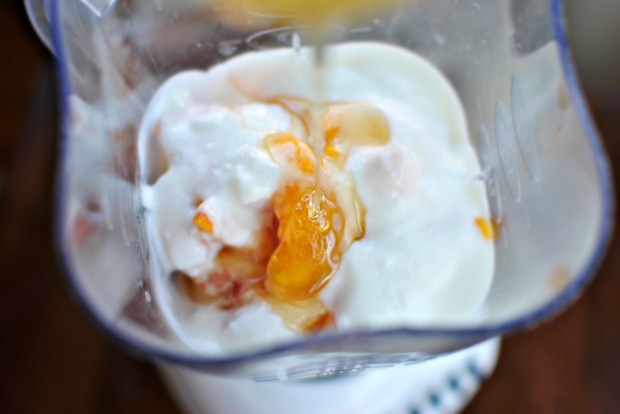 … then a tablespoon of honey…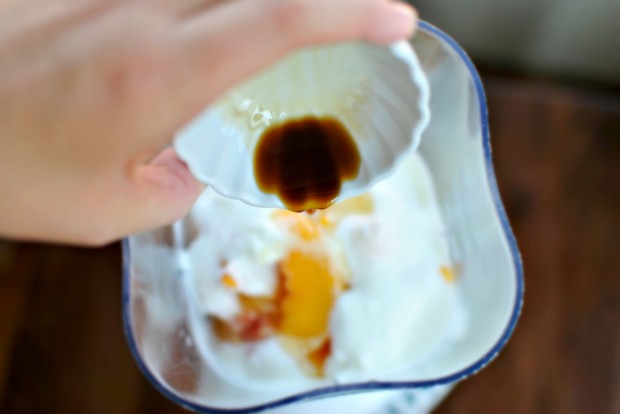 …3/4 teaspoon of pure vanilla extract…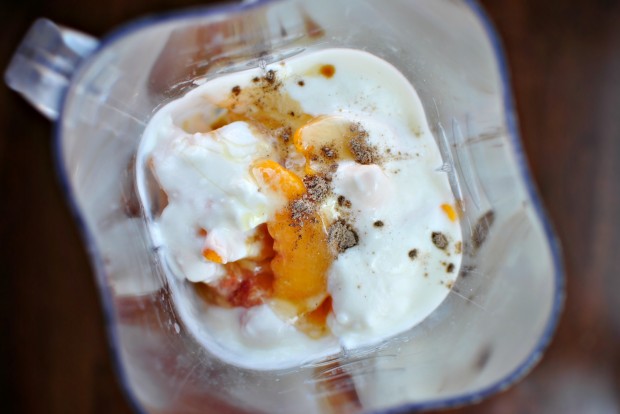 … and a 1/8 teaspoon of ground cardamom. I just love cardamom and peaches together.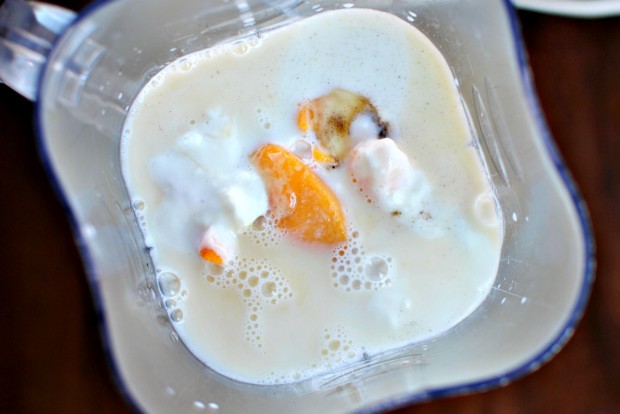 Pour in a cup of milk and puree until smooth.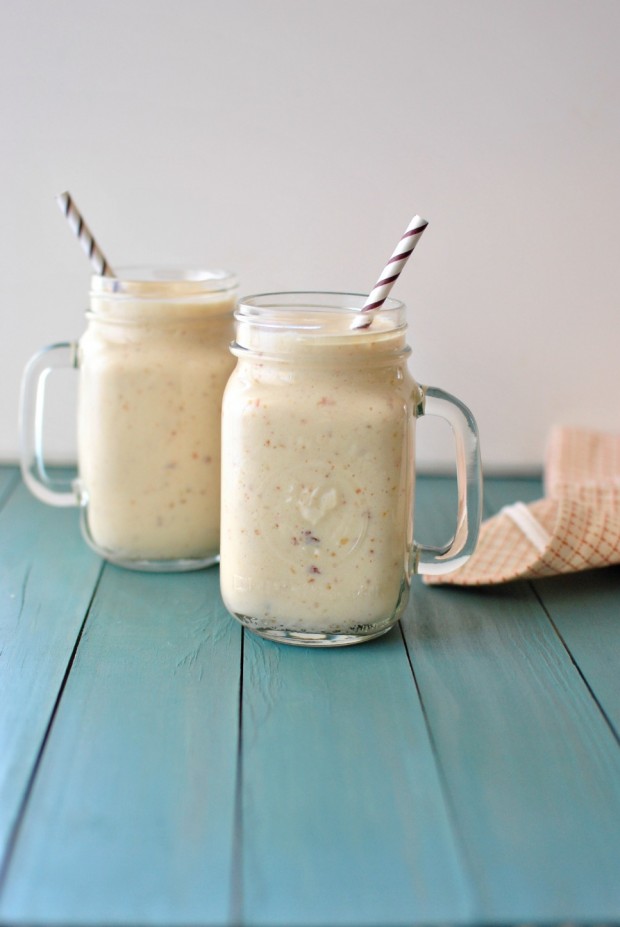 This spring-y smoothie is just peachy. Hahaha no really… it is! I love this smoothie… the peach and honey really do shine through and the dates only add to the sweetness.
I recommend skipping the straws for the ultimate smoothie stache. Ohhhh yeah!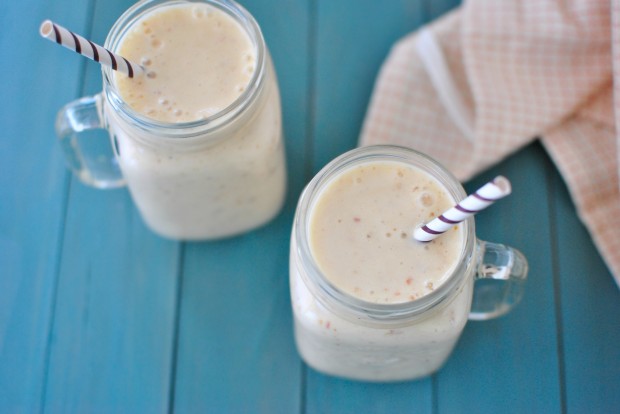 Bottoms up.
Enjoy! And if you give this Honeyed Peach and Date Smoothie recipe a try, let me know! Snap a photo and tag me on twitter or instagram!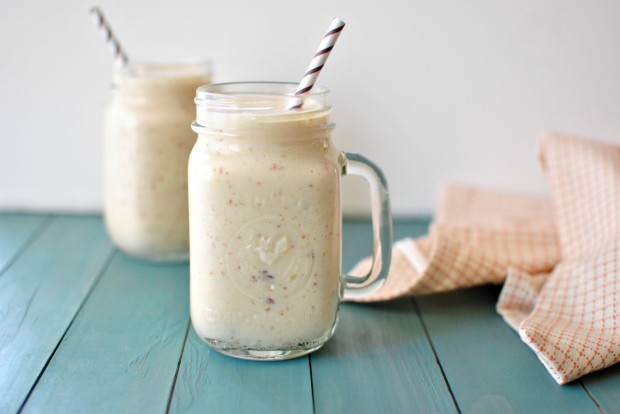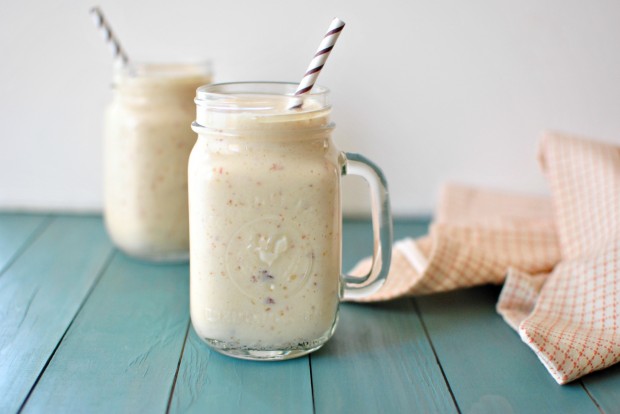 My cookbook Simply Scratch : 120 Wholesome Homemade Recipes Made Easy is now available! CLICK HERE for details and THANK YOU in advance!
[this post contains affiliate links.]
This post may contain affiliate links.
Buy the Cookbook: Simply Scratch : 120 Wholesome Homemade Recipes Made Easy Now available on Amazon »
THANK YOU in advance for your support!