This Pot Roast Cheddar Grilled Cheese is delicious and comforting! Leftover pot roast (and gravy!), topped with sautéed onions, white cheddar and sandwiched between crisp and buttery bread. Taking your leftover pot roast to a whole new level.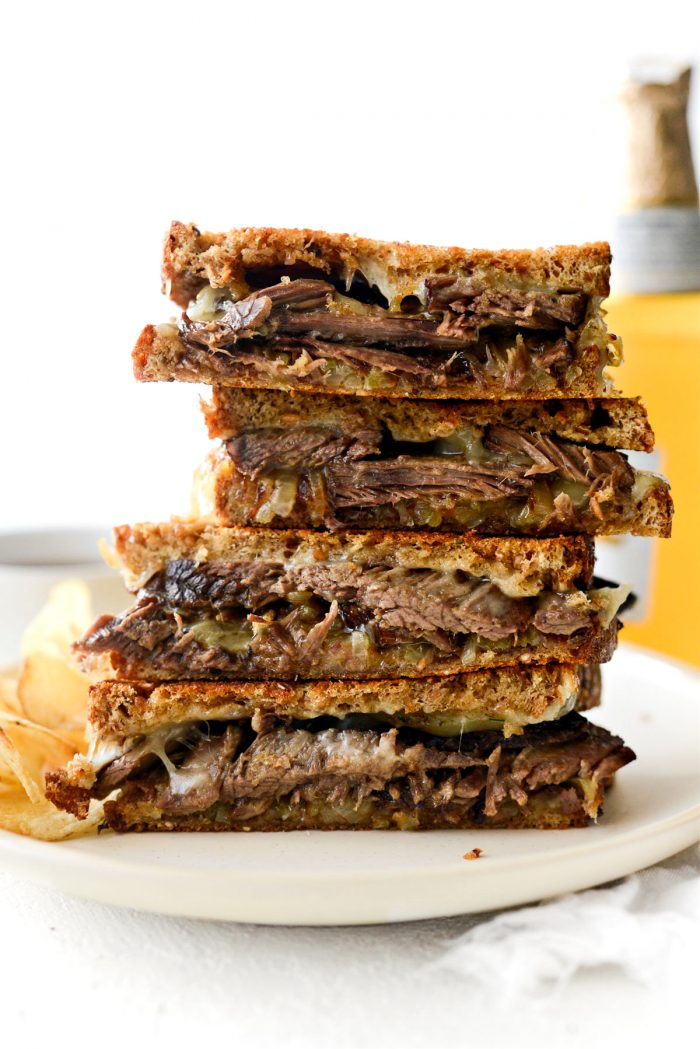 Is it weird that I purposefully made pot roast so I could make this sandwich?
It's true. I live for pot roast leftovers. I mean pot roast is delicious all on its own, but just imagine; saucy shredded beef, sandwiched between TWO layers of white cheddar, topped with sautéed onions sandwiched between whole grain bread and griddled in butter until crisp and golden brown.
I about died after the first bite. The beef. The cheese. The ONIONS! It's crazy good and total comfort food in grilled cheese form. Which technically grilled cheese already is comfort food so this means this sandwich is double the comfort.
And I believe this is just what you weekend needs.
To Make These Leftover Pot Roast Cheddar Grilled Cheese Sandwiches You Will Need:
butter
onions
kosher salt
whole grain bread
white cheddar cheese slices
leftover pot roast and gravy (warmed)
Like all good things, start by heating a skillet over medium to medium-low and adding a tablespoon of butter and 1 medium onion that has been thinly sliced. Season with a pinch of kosher salt.
Give them a toss in the butter and slowly cook them until they are soft and slightly golden.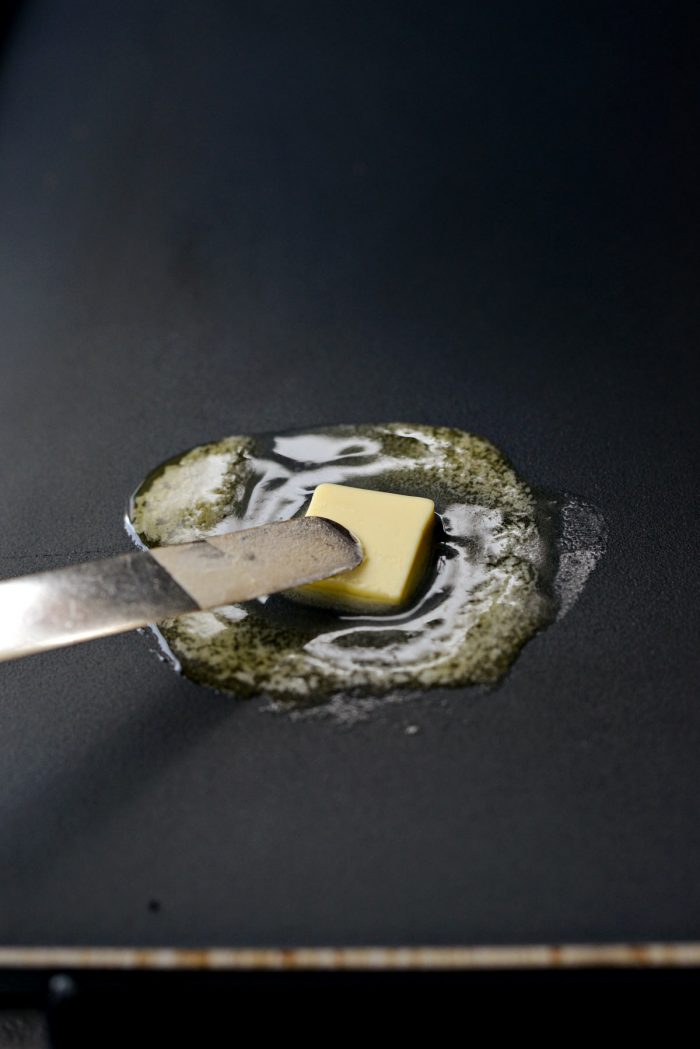 Melt 1 tablespoon of butter per 4 slices of bread on a griddle preheated to 200-250°. Spread the butter out to be the same size as the bread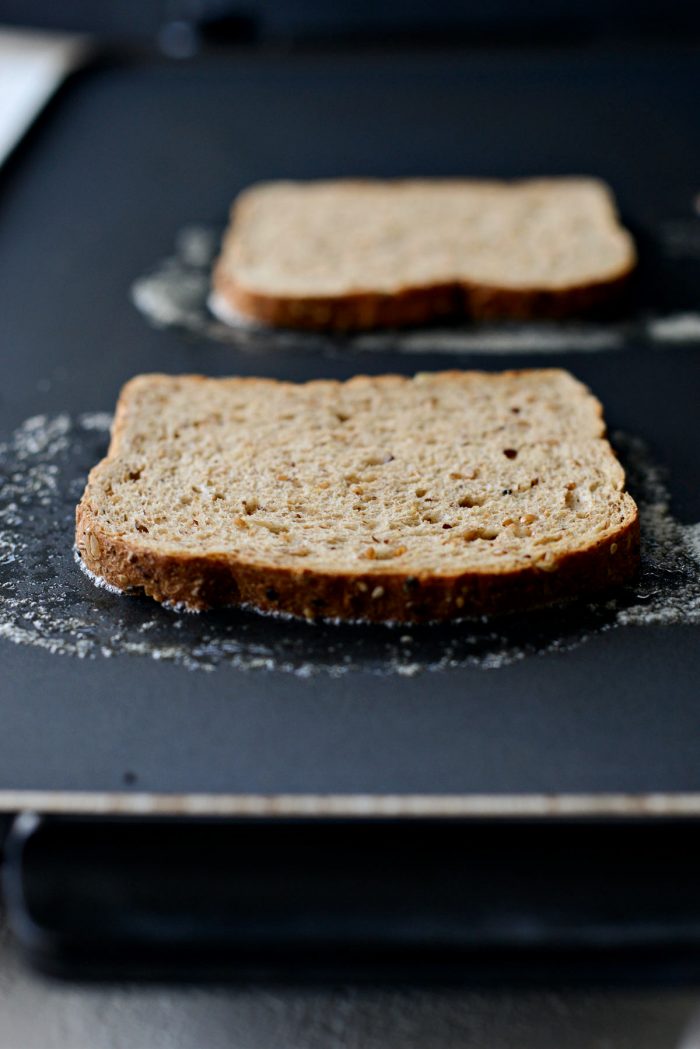 Lay down the 4 slices of bread on each melted section and gently press. I like toasting both sides of the bread for this grilled cheese.
For this sandwich, I also like to use whole grain bread; however any sturdy bread should do – just not your typical white sandwich bread.
Once the bread is golden, use a spatula to lift it up and quickly melt a little more butter (if needed) before flipping.
Top the golden brown side with 1 slice white cheddar, (warmed) leftover pot roast and a few spoonfuls of the pot roast gravy.
Then top the sautéed onions.
Next, add the a second slice of cheddar.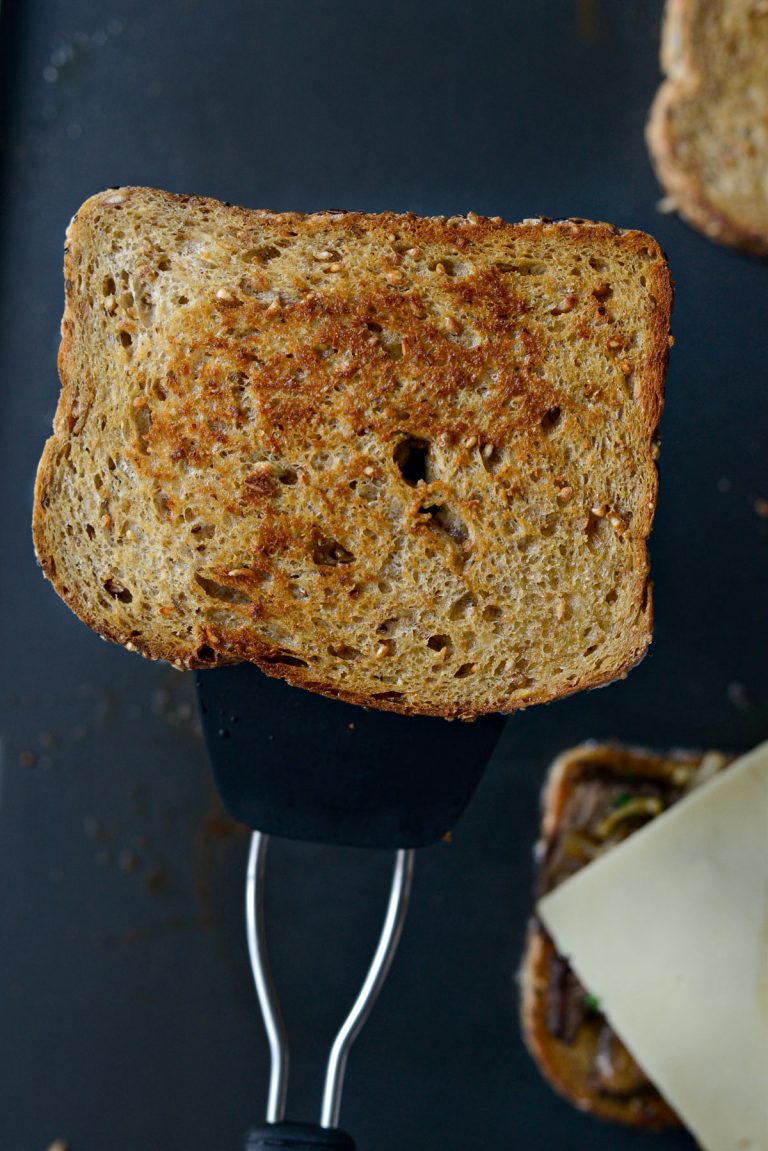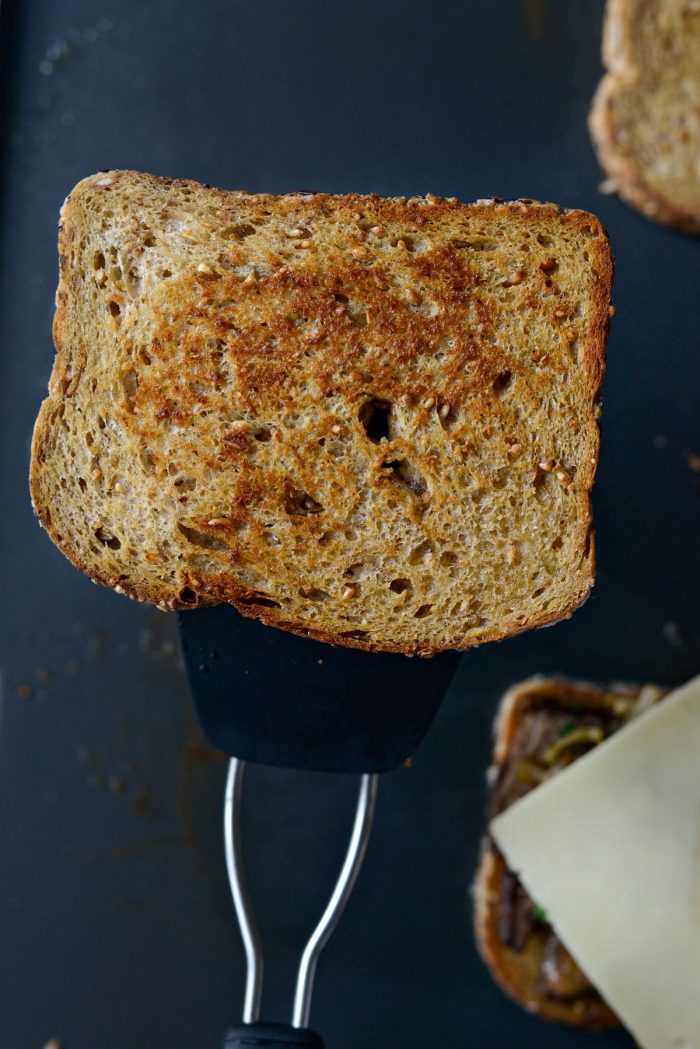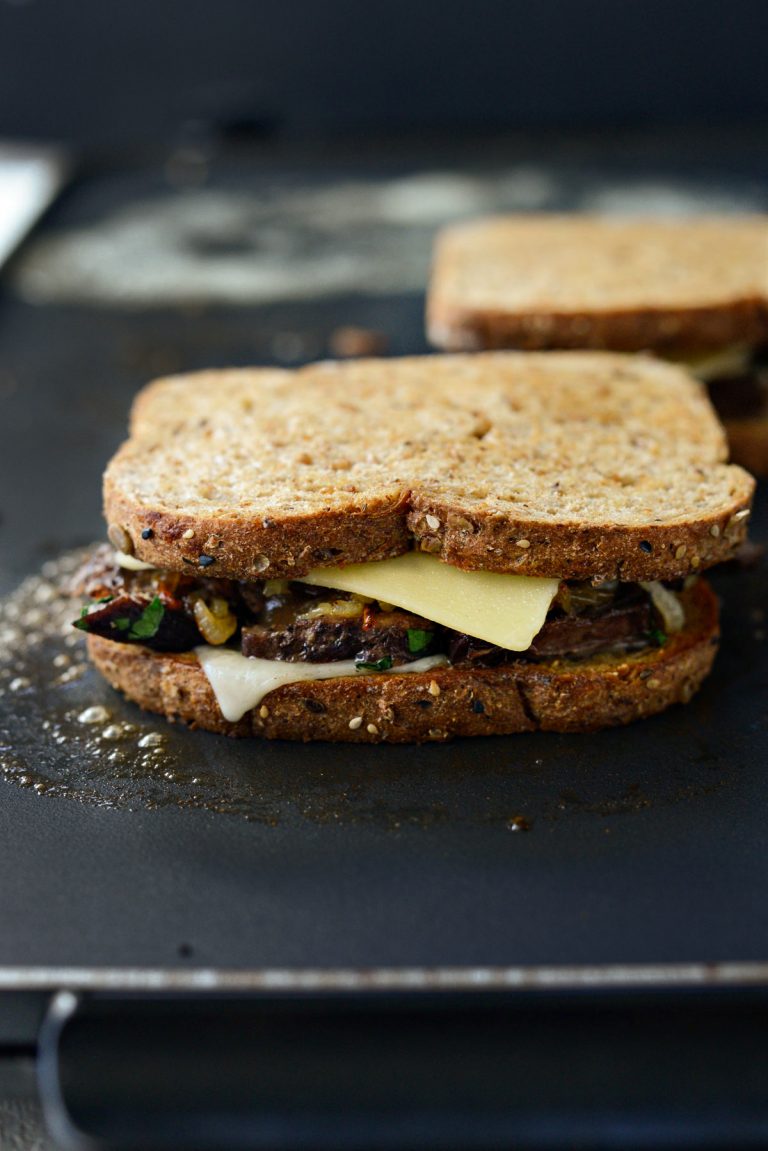 Once the other two slices of bread are golden on one side, place the crispy side down on top of the cheddar so that the soft side is facing up.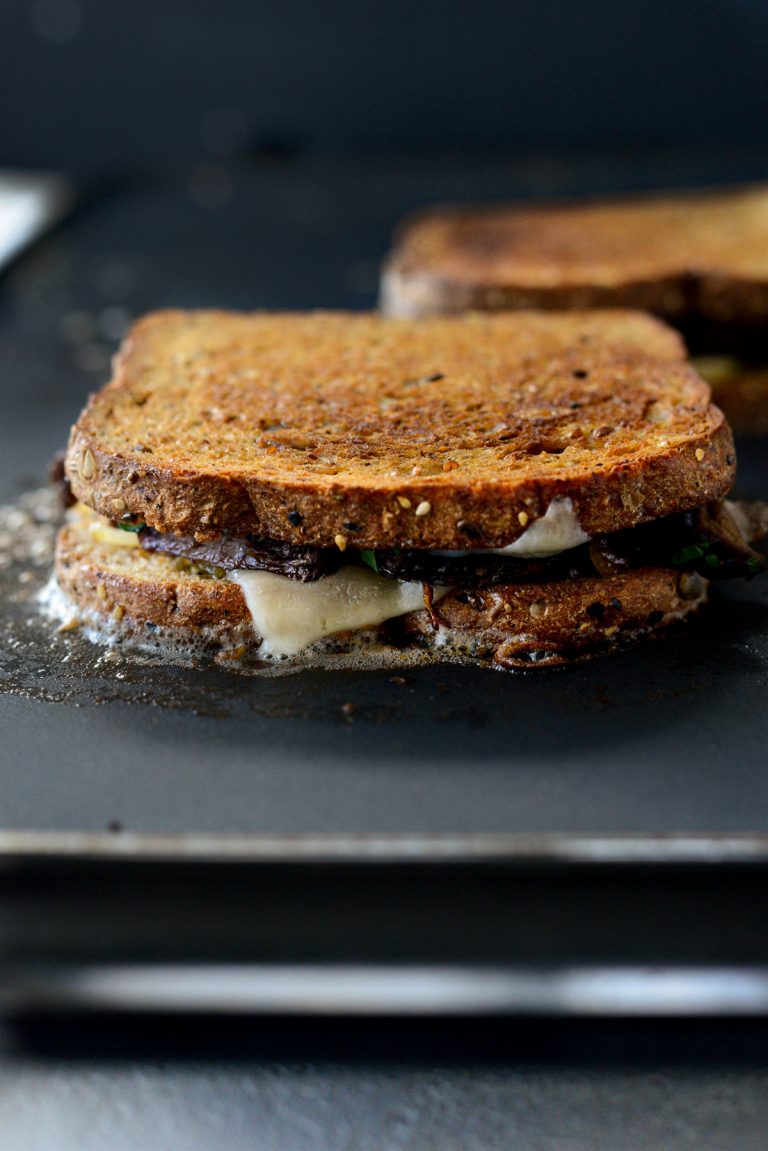 Then carefully flip the sandwich and griddle, adding more butter as needed, until both sides are deeply golden brown and crisp.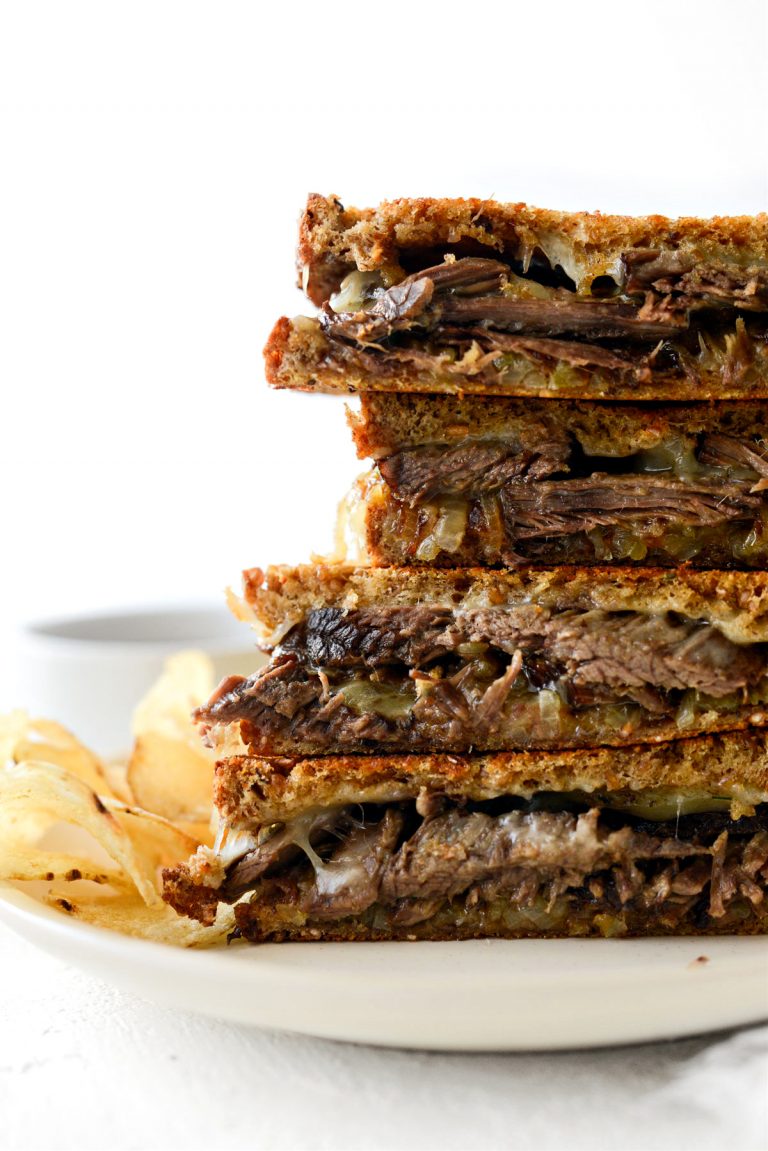 This pot roast cheddar grilled cheese is delicious.
So cheesy.
Totally amazing.
Extremely comforting.
And did I mention cheesy? And the onions take this over the top!
I also highly suggest serving this grilled cheese masterpiece with extra pot roast gravy.
You know, for dunking.
Enjoy! And if you give this Leftover Pot Roast Cheddar Grilled Cheese Sandwich recipe a try, let me know! Snap a photo and tag me on twitter or instagram!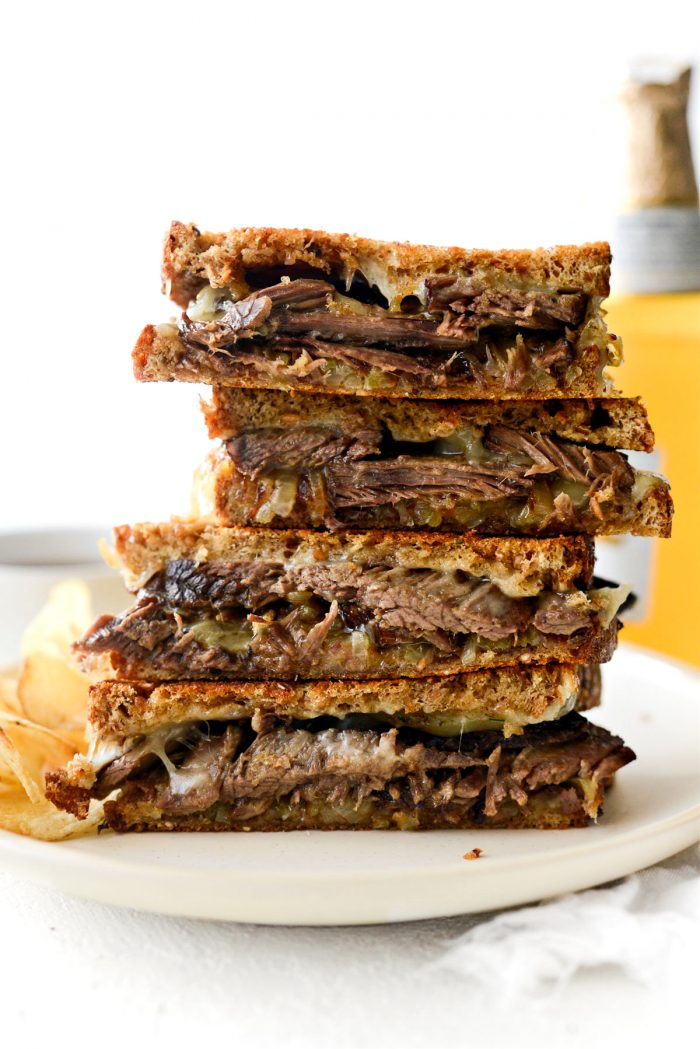 This post may contain affiliate links.
Buy the Cookbook: Simply Scratch : 120 Wholesome Homemade Recipes Made Easy Now available on Amazon »
THANK YOU in advance for your support!