Goodbye store-bought and hello, Homemade Fajita Seasoning! Save your money and use those jars of spices to whip up the best fajita seasoning! This can easily be double, tripled or quadrupled… just use 2 to 3 tablespoons per recipe.
Once upon a time, Pat and I made chicken fajitas by opening a bag of pre-made frozen fajita chicken. True story! We'd thaw them in a skillet and fill our soft taco shells with the chicken, shredded lettuce and cheese.
Thasss it. I know… trust me that was WAY before this little blog of mine took over our lives.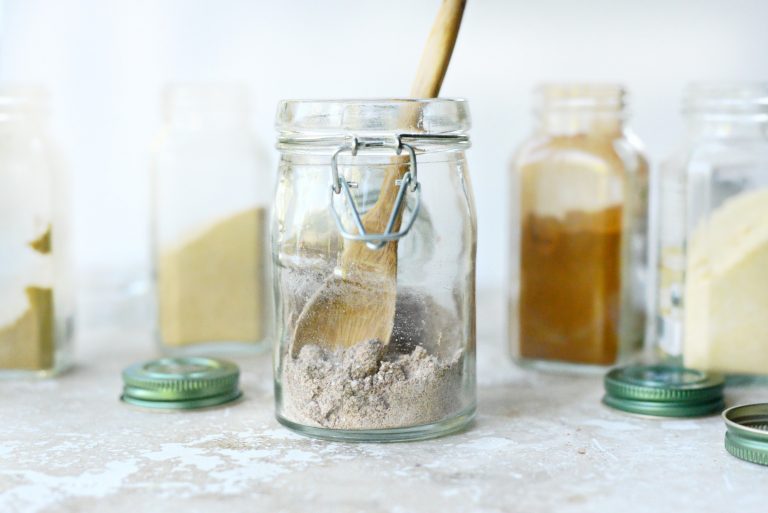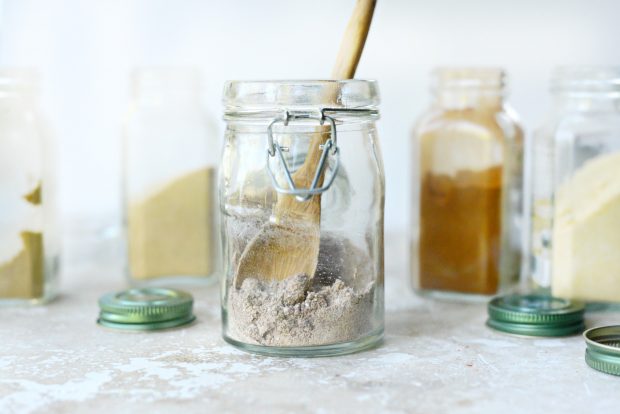 Now I make my own fajita seasoning. Grill non previously frozen chicken… and we top it with charred sweet bell peppers and onions, romaine lettuce, pickled jalapeno peppers, diced red onions, pepper jack cheese and Frank's. (because we put that ish on urvvvveryting)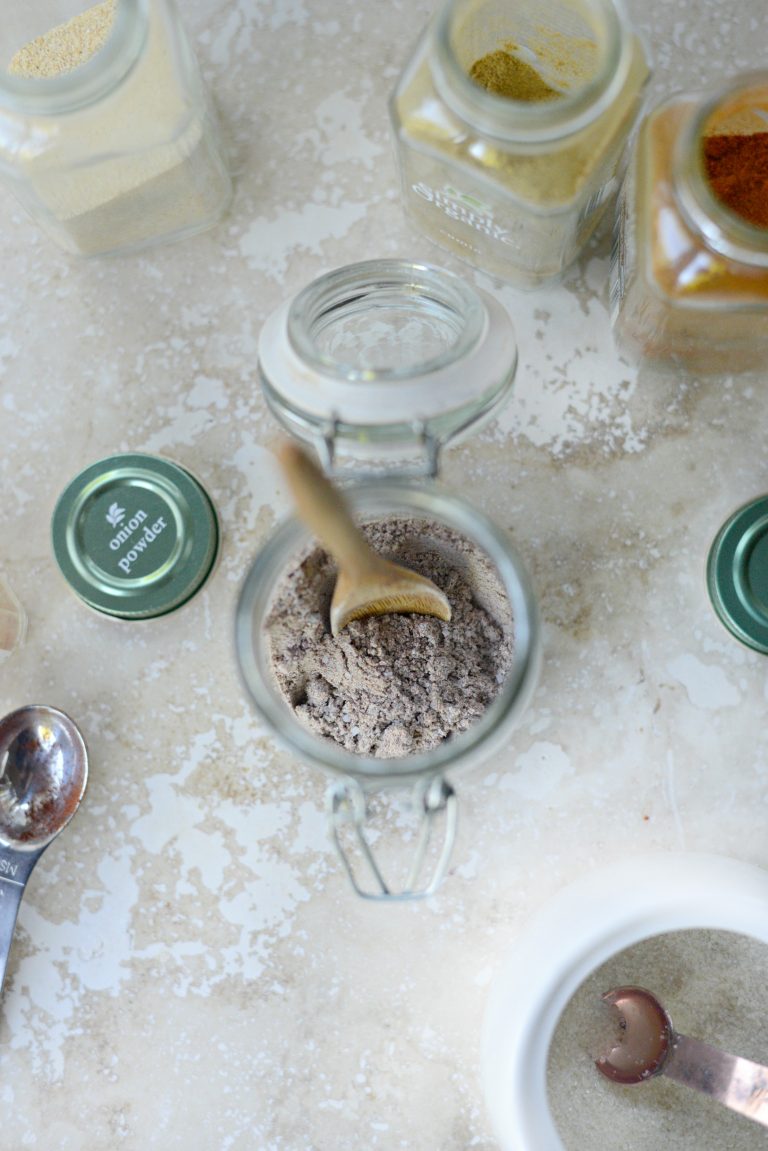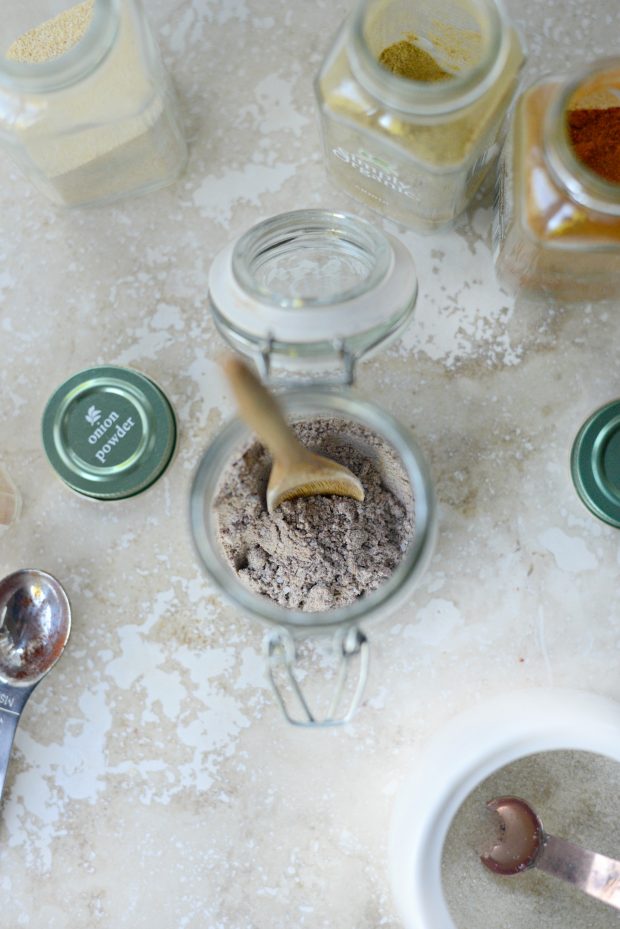 We've come a long way since boxed chicken, cheese and iceberg lettuce. And I'm happy to share with you all the recipe for the easiest homemade fajita taco seasoning ever… from scratch of course.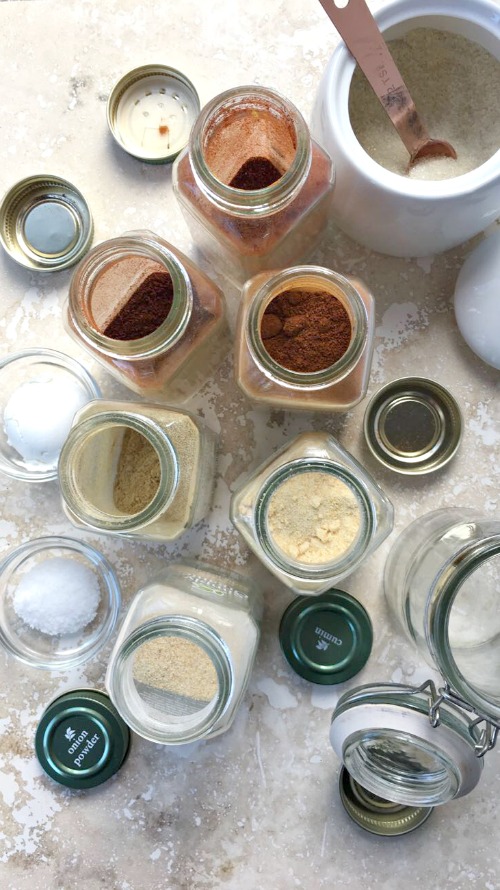 Now we all have cabinets or drawers full of spices and making your own seasonings is a great way to use those up before they expire. Ps. You now can find this recipe along with 5 other seasoning blends in my cookbook!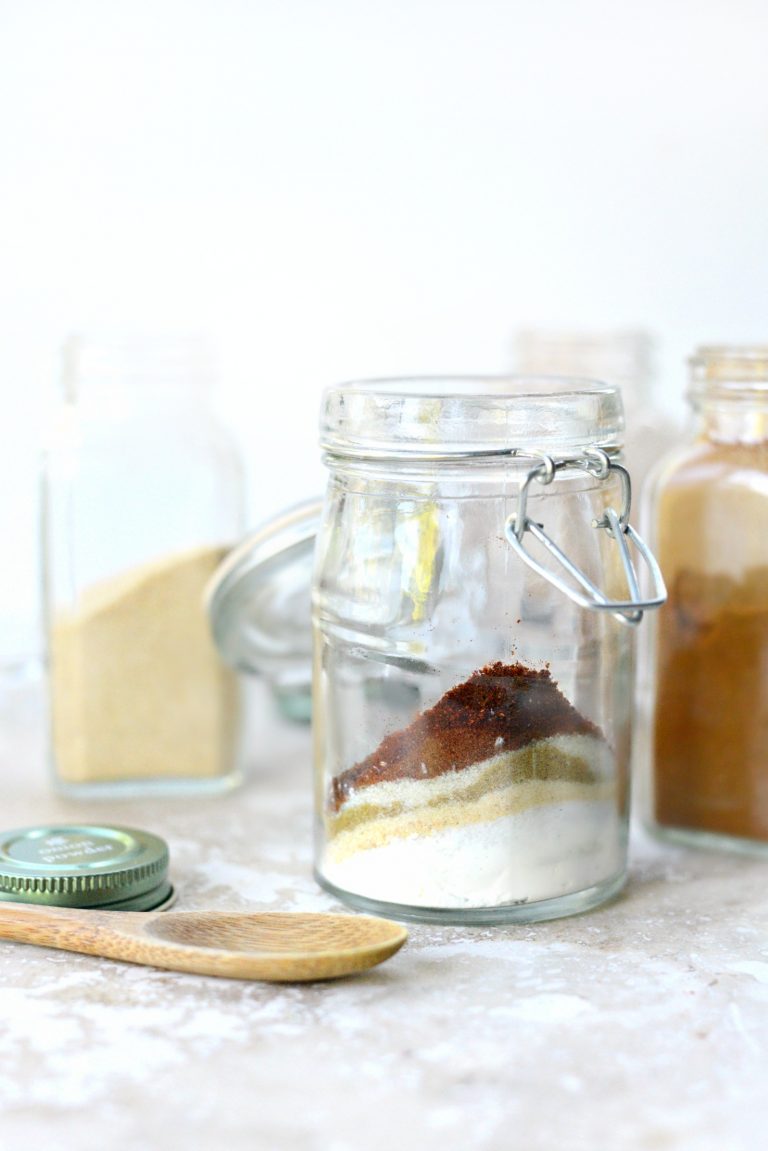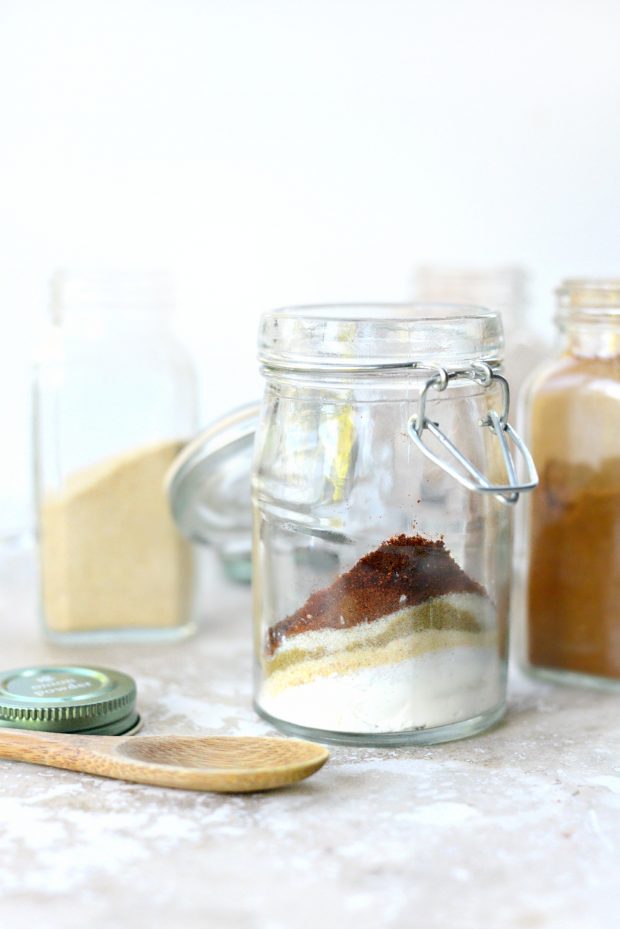 In a small bowl or my personal fave, a glass jar, add the spices.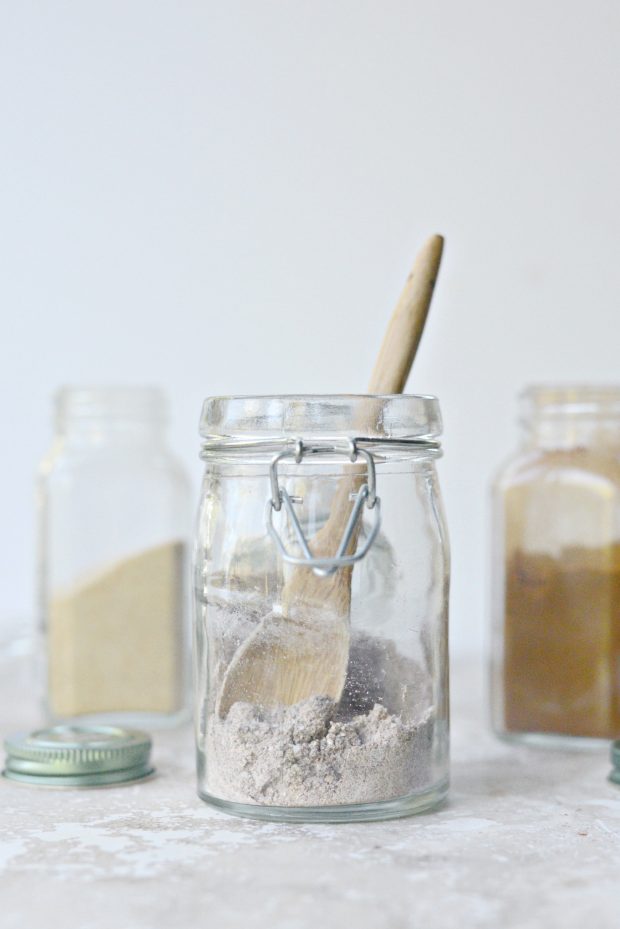 Stir it all up and it's good to go. Seriously it's crazy good and just as easy!
I've used it to make chicken fajitas, vegetarian Portobello fajitas and if you have my cookbook then you're familiar with the steak version.
Here are more homemade seasoning blends for you to try.
Enjoy! And if you give this Homemade Fajita Seasoning recipe a try, let me know! Snap a photo and tag me on twitter or instagram!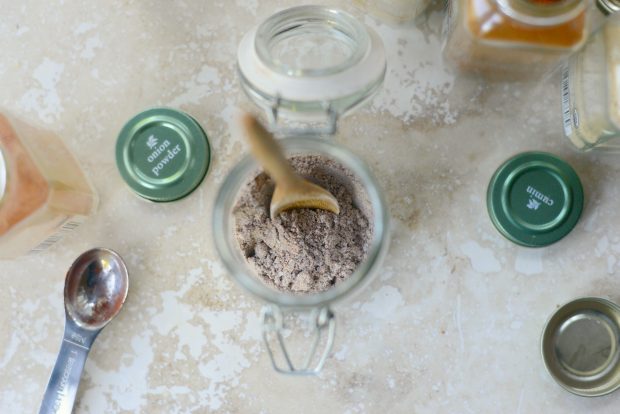 My cookbook Simply Scratch : 120 Wholesome Homemade Recipes Made Easy is now available! CLICK HERE for details and THANK YOU in advance!
[this post contains affiliate links.]
This post may contain affiliate links.
Buy the Cookbook: Simply Scratch : 120 Wholesome Homemade Recipes Made Easy Now available on Amazon »
THANK YOU in advance for your support!