This vanilla ice cream only calls for 5 easy ingredients; heavy cream, milk, sugar, vanilla extract and sea salt. So creamy and delicious!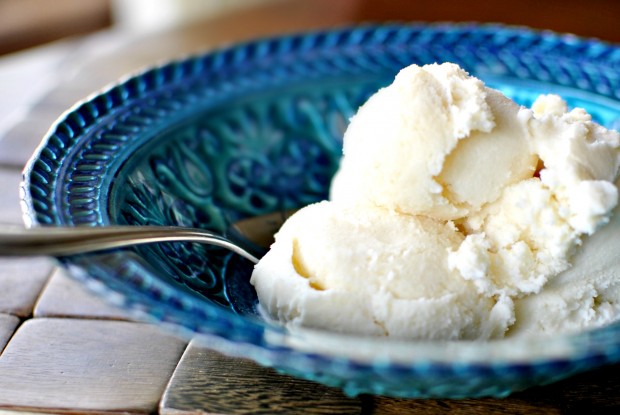 By now you all know how I love the word simple. If my blog had a word counter it'd be tied with words like, quick and easy and delicious at a million and counting. This vanilla ice cream is all those things.
Beside on it's own, it's a great base for add-ins and can be topped with homemade caramel or chocolate syrup.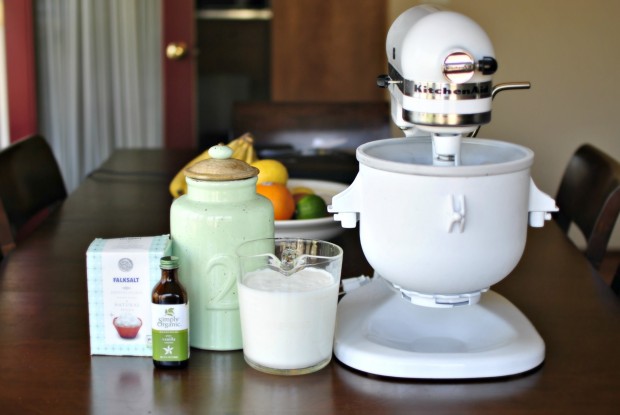 To Make This Vanilla Ice Cream You Will Need:
heavy whipping cream
whole milk
granulated sugar
pure vanilla extract
sea salt
Start by measuring 3/4 cup of sugar and place it into a large bowl.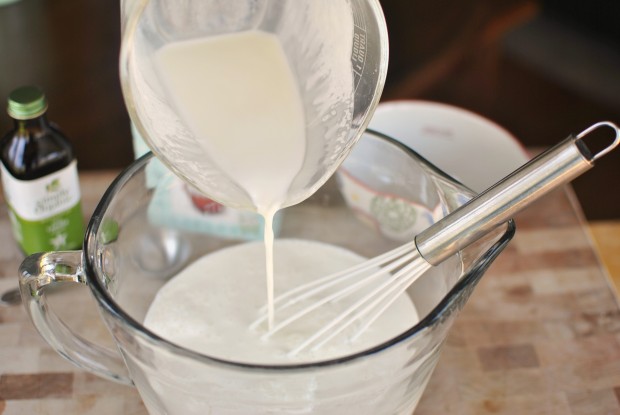 Pour in the two cups heavy cream and the one cup whole milk.
Then add my most favorite ingredient in the whole wide world, vah-nillah!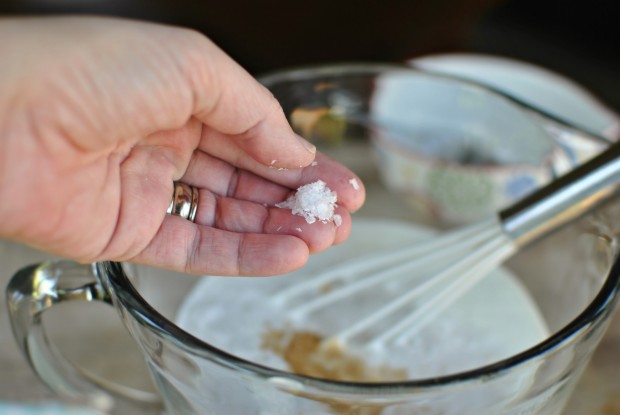 Sprinkle in a good pinch of sea salt… I busted out the good kind for this recipe! Nothing but the best for ice cream!
Whisk until the sugar dissolves…a bout three minutes or so.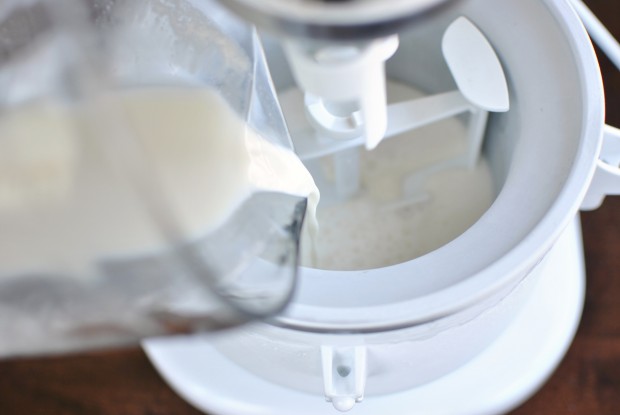 For my Kitchen Aid mixer, the bowl has been in my freezer for a looooong time now, so I just turn it on and pour the creamy-vanillay-y ice cream base mixture into the frozen bowl and let the beast do all the work. But please follow your ice cream maker's instruction manual.
Pour the semi-frozen ice cream into a freezer safe container… taste testing is a must at this stage. 🙂 Pop it into the freezer for 4 hours or up to overnight so the magic can happen and ice cream can be made.


I was surprised how easy it was to scoop straight-out of the freezer. I guess I was expecting it to have to sit and warm up a tad, but nope it was good to go! So I scooped myself an obnoxious portion… I was thinking I should have just eaten it straight out of the carton, but I kept it classy and used this beautiful bowl instead.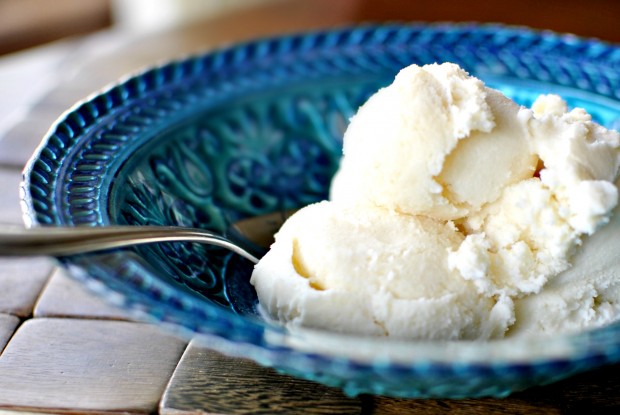 I have no words.
Just kidding, I always have words. This Vanilla Ice Cream is such a delight! I feel old just saying that… but it's what popped into my head. I ate my Vanilla Ice Cream plain, as is. My girls topped theirs, one with toffee bits and the other with mini chocolate chips. No matter what you top this Vanilla Ice Cream with, it's darn delicious. And crazy easy to whip up.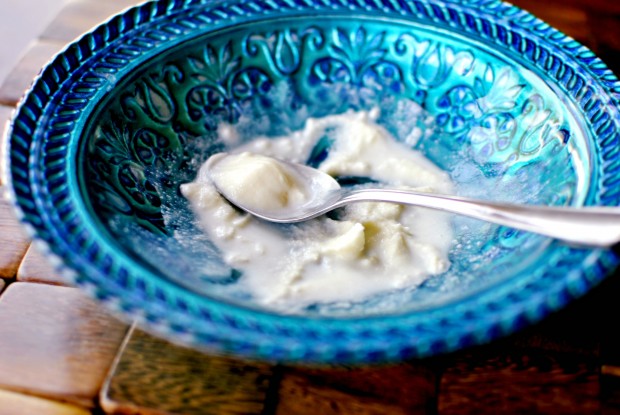 Looks like I'll be adding more notches to my ice cream making belt — and every other belt I own ;).
Enjoy! And if you give this recipe a try, let me know! Snap a photo and tag me on twitter or instagram!
here and grab yourself a copy, it'll stay on your computer, laptop or reader and you don't have to worry about taking up any cupboard, or desk space storing it! There's so many recipes in there I'm not sure what I'm going to make next.
Thanks Lauren for sending me an advanced sneak peak of your new and beautiful eCookbook! I'm so thrilled for you! You guys stop by
This post may contain affiliate links.
Buy the Cookbook: Simply Scratch : 120 Wholesome Homemade Recipes Made Easy Now available on Amazon »
THANK YOU in advance for your support!