This is the best pecan pie recipe. I make it every year and it's always a hit. Chockfull of pecans, gooey filling in a homemade pie crust.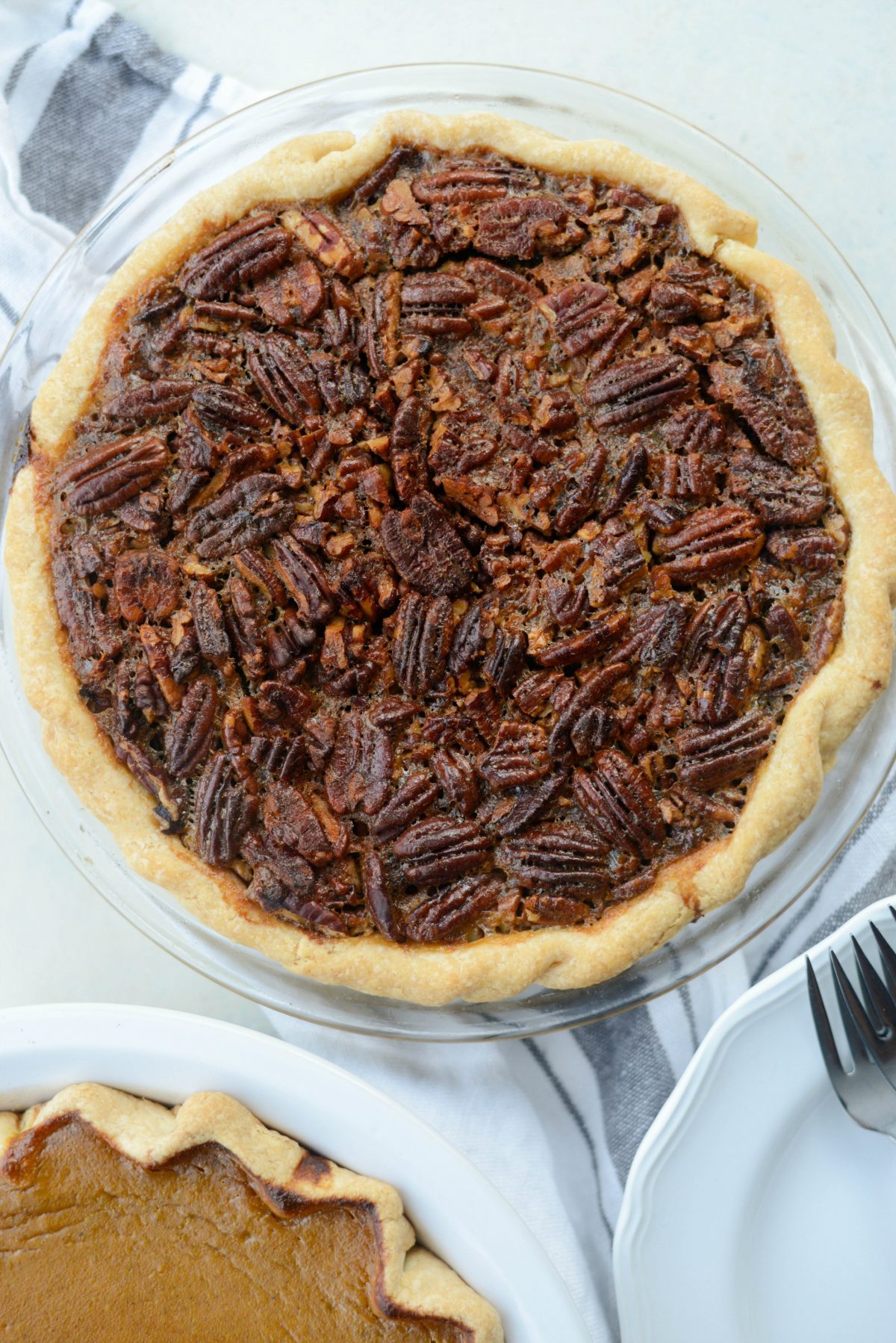 Of all the holiday pies, pecan pie is my absolute favorite. Hands down my most favorite pie. But one could easily get it wrong by skimping on the most important ingredient… the pecans. Listen, it can't be called Pecan Pie… if you don't use a whole truck load of pecans!!!!
With this pecan filled pie… you will be showered with praises. Eyes will close and you will hear things like "Oh my god" and "Wow this is realllllly good!"… I mean what more could anyone want to possibly hear? This by far is the BEST pecan pie you will ever make and that your guests will ever eat… and I mean it. Plus my father-in-law said so, and trust me… that my friends is something!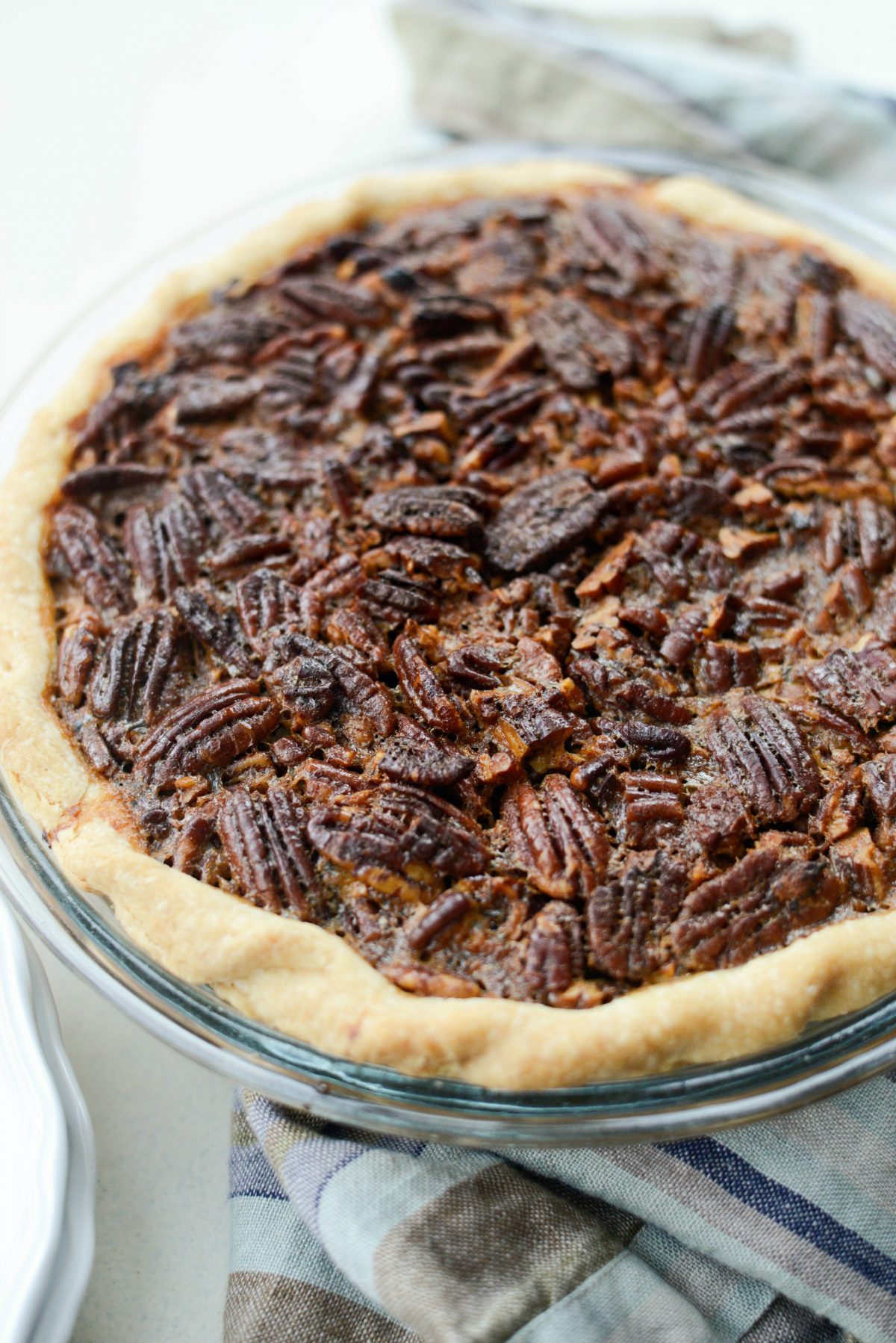 My pecan pie recipe was adapted, but only slightly, from one of Martha Stewart's. I hardly tweaked it… but maybe a tad. She definitely gets all the credit for this one… that woman's recipes are pretty amazing!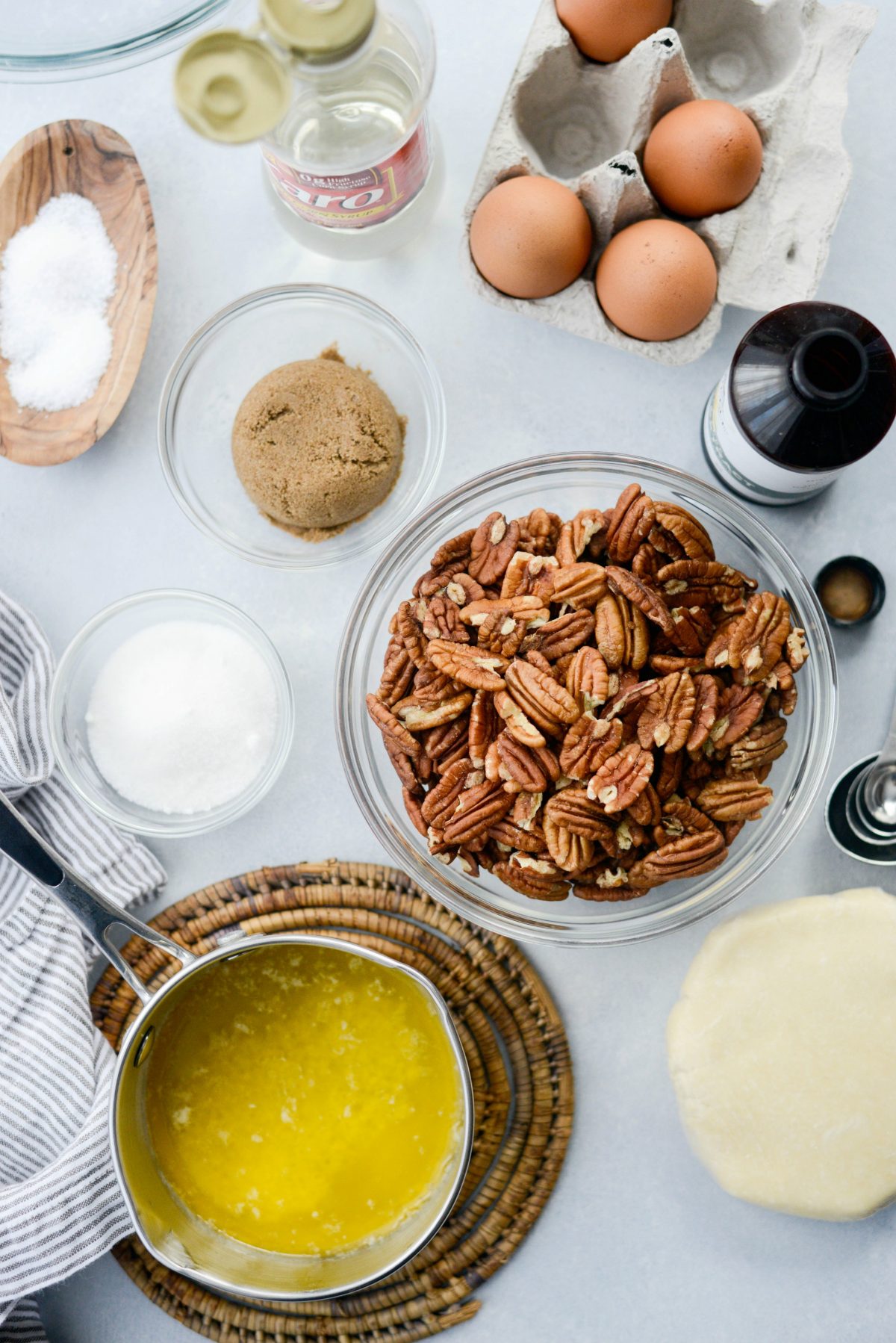 Here is what you will need! Now don't forget to preheat your oven to 375 degrees and move your rack to the lowest position in your oven so the pecans won't burn before the pie is cooked. Ya got that?!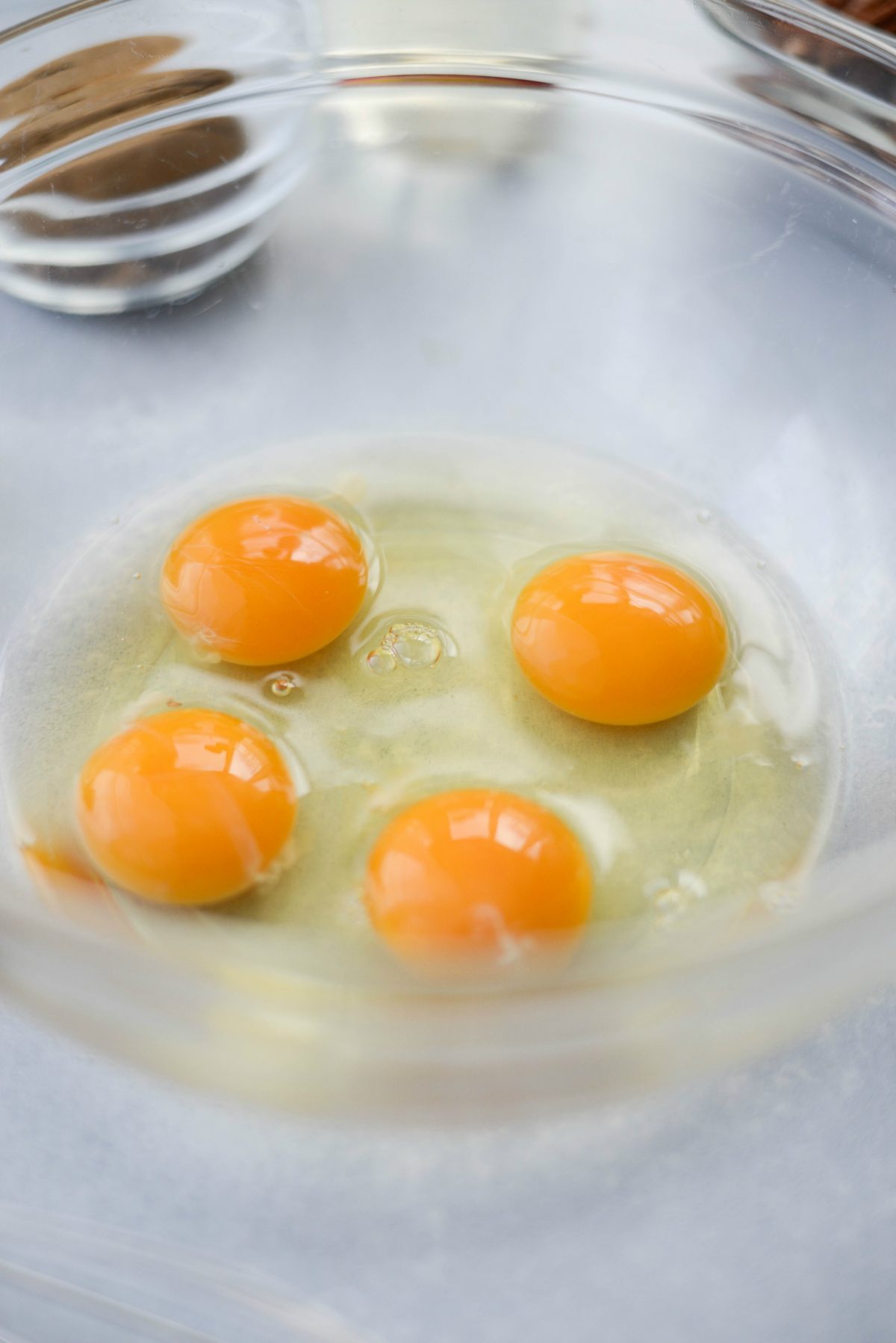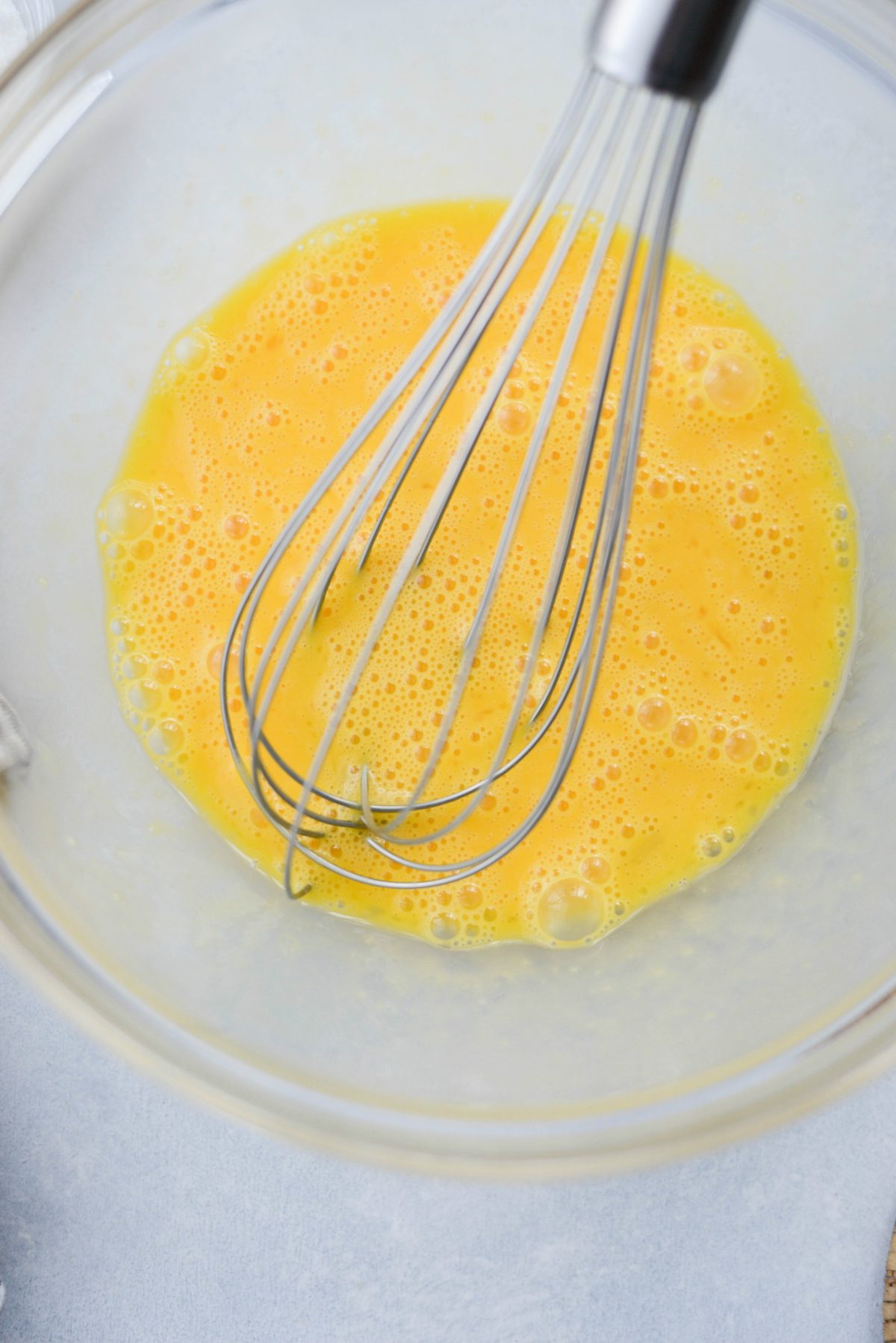 Preheat your oven to 375°.
Meanwhile crack and add the eggs into a mixing bowl and whisk to combine.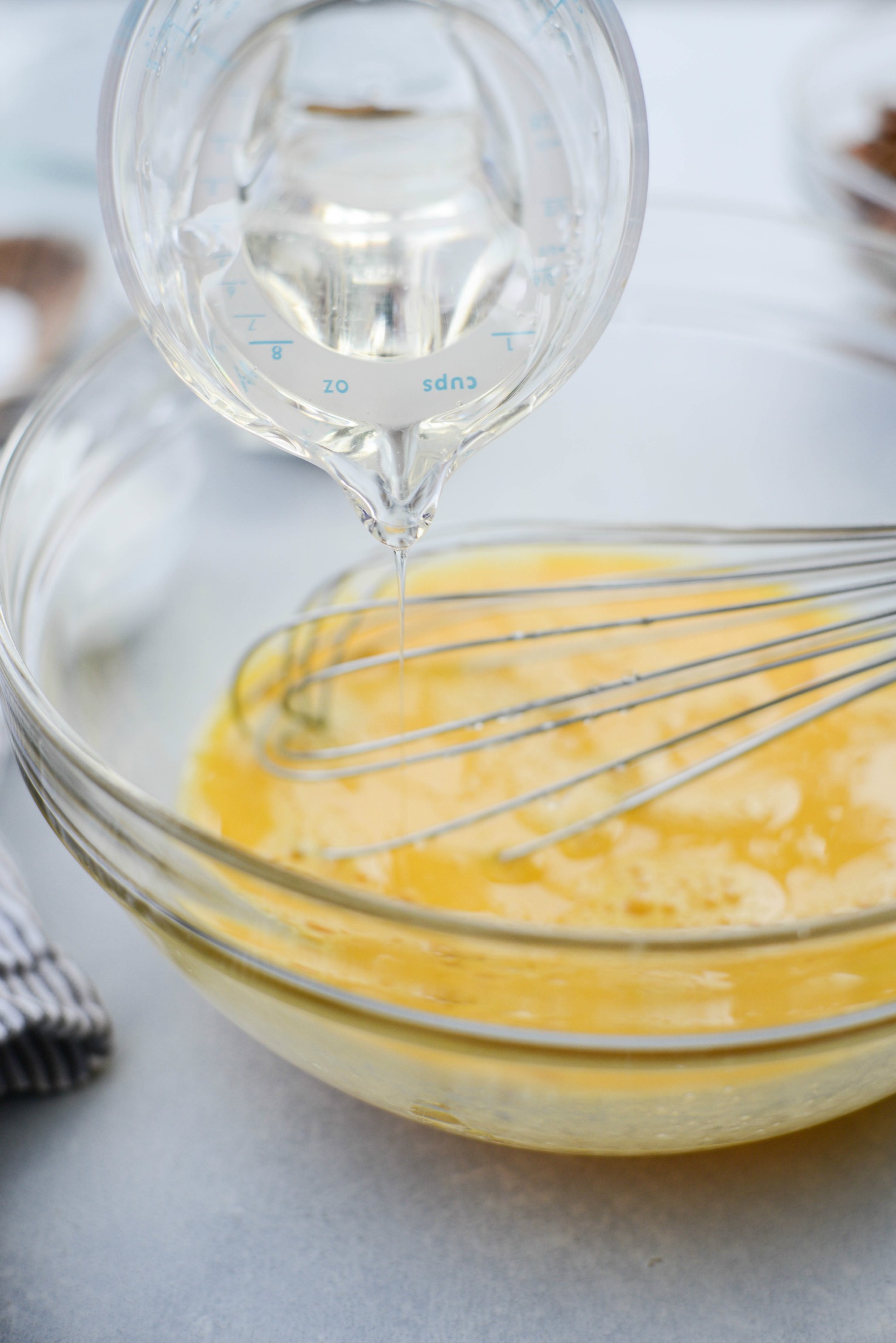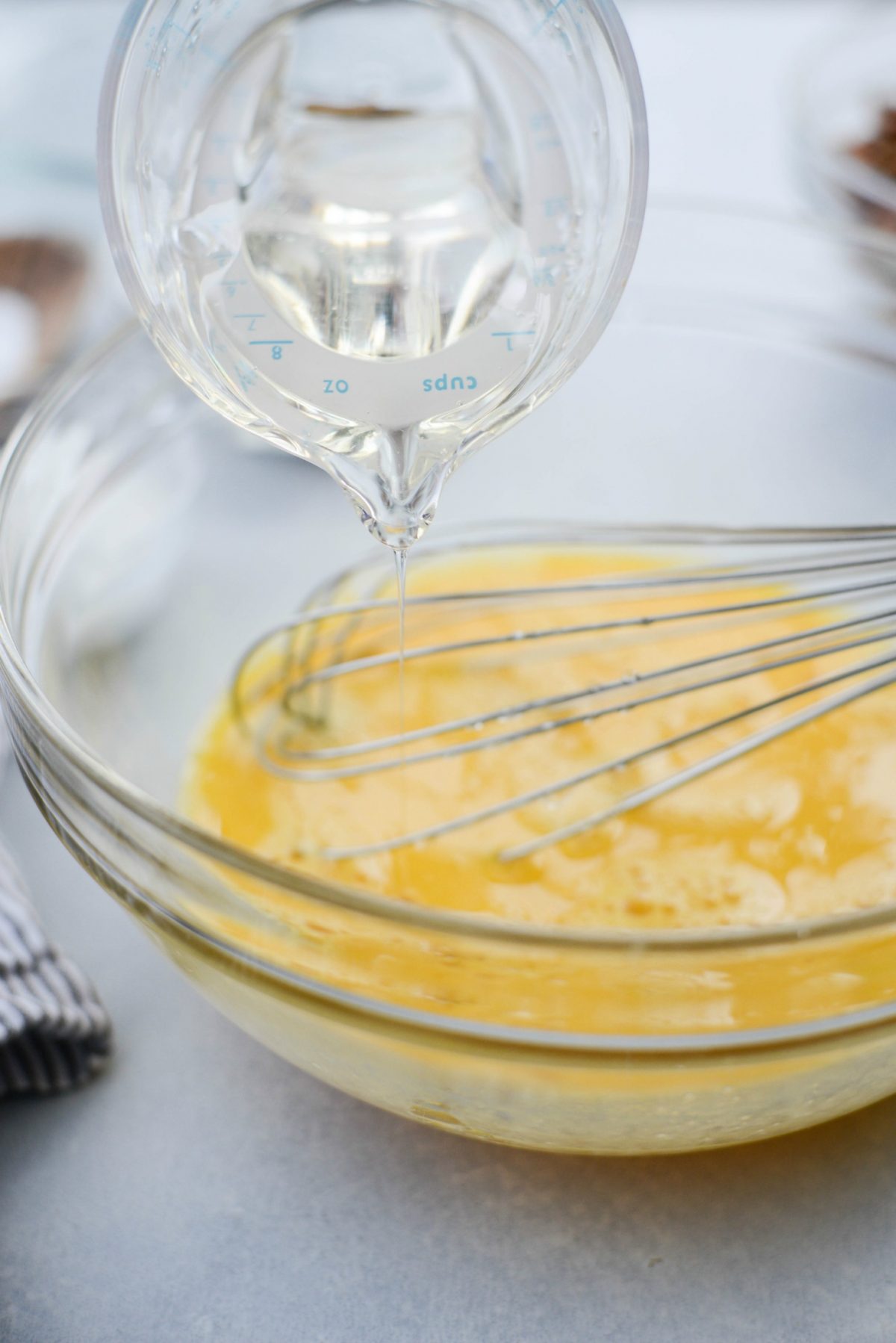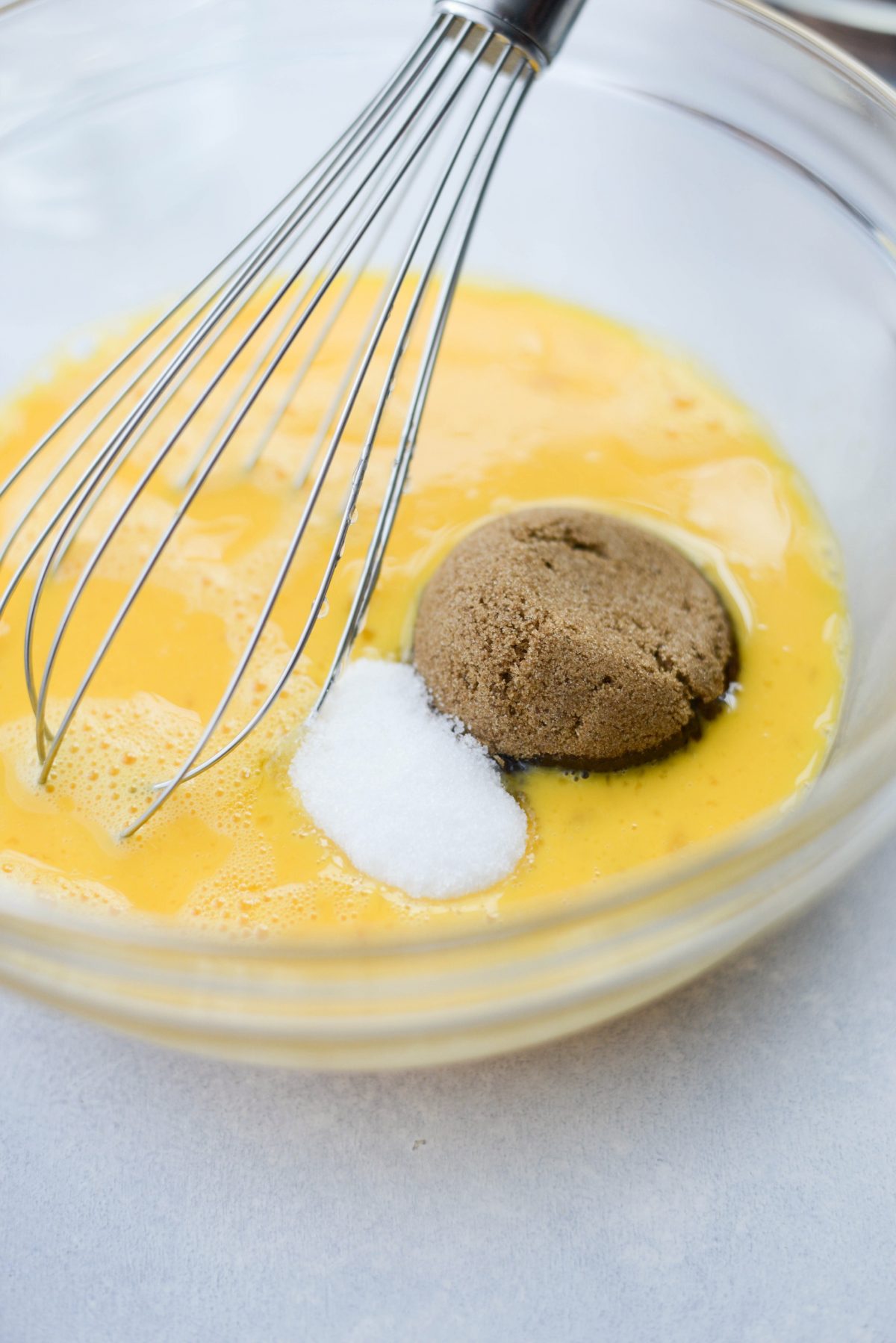 Next measure and add in 1 cup corn syrup, 1/3 cup dark brown sugar and 1/4 cup granulated sugar.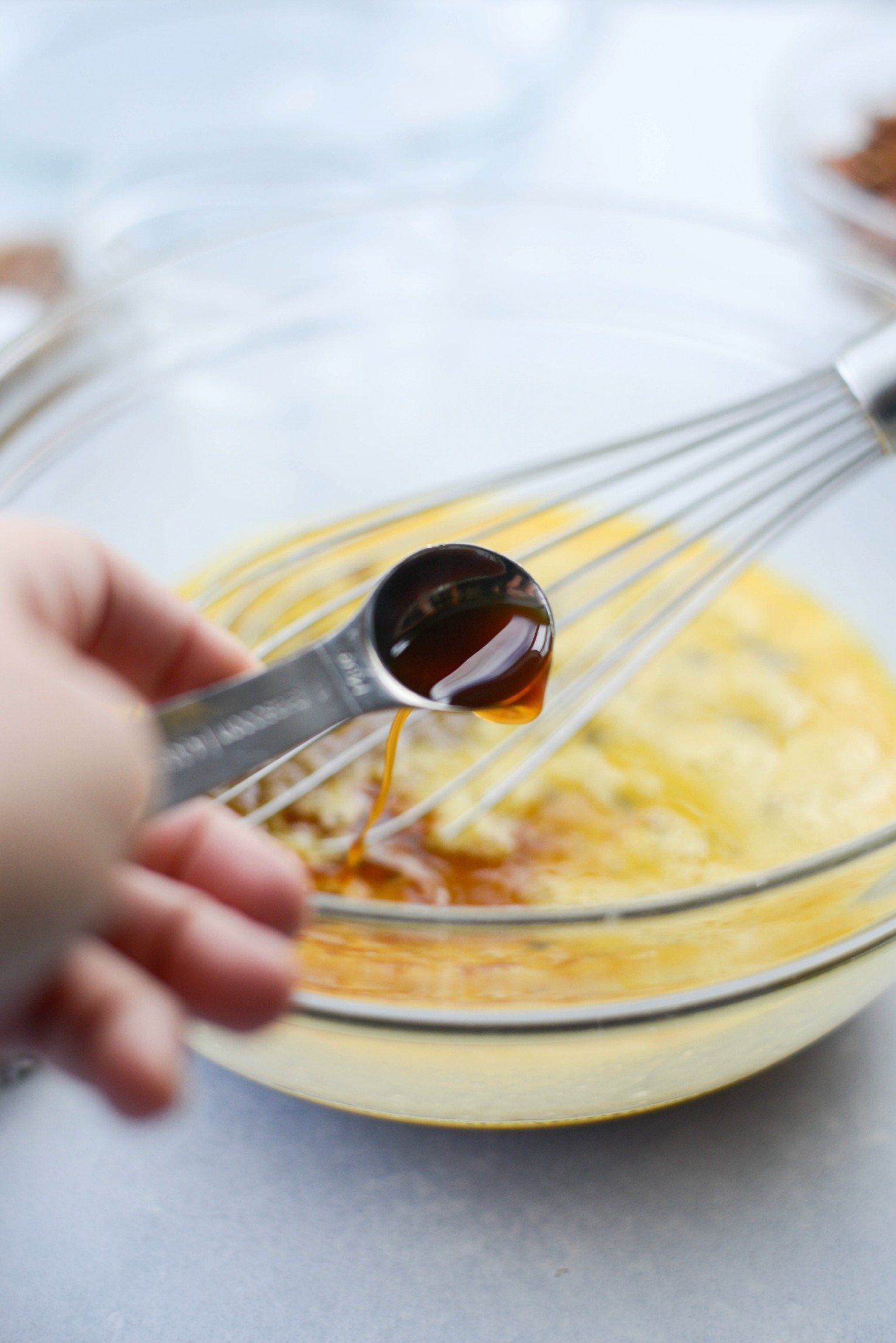 Then add in 1 teaspoon vanilla extract and 1/2 teaspoon kosher salt, whisking to combine.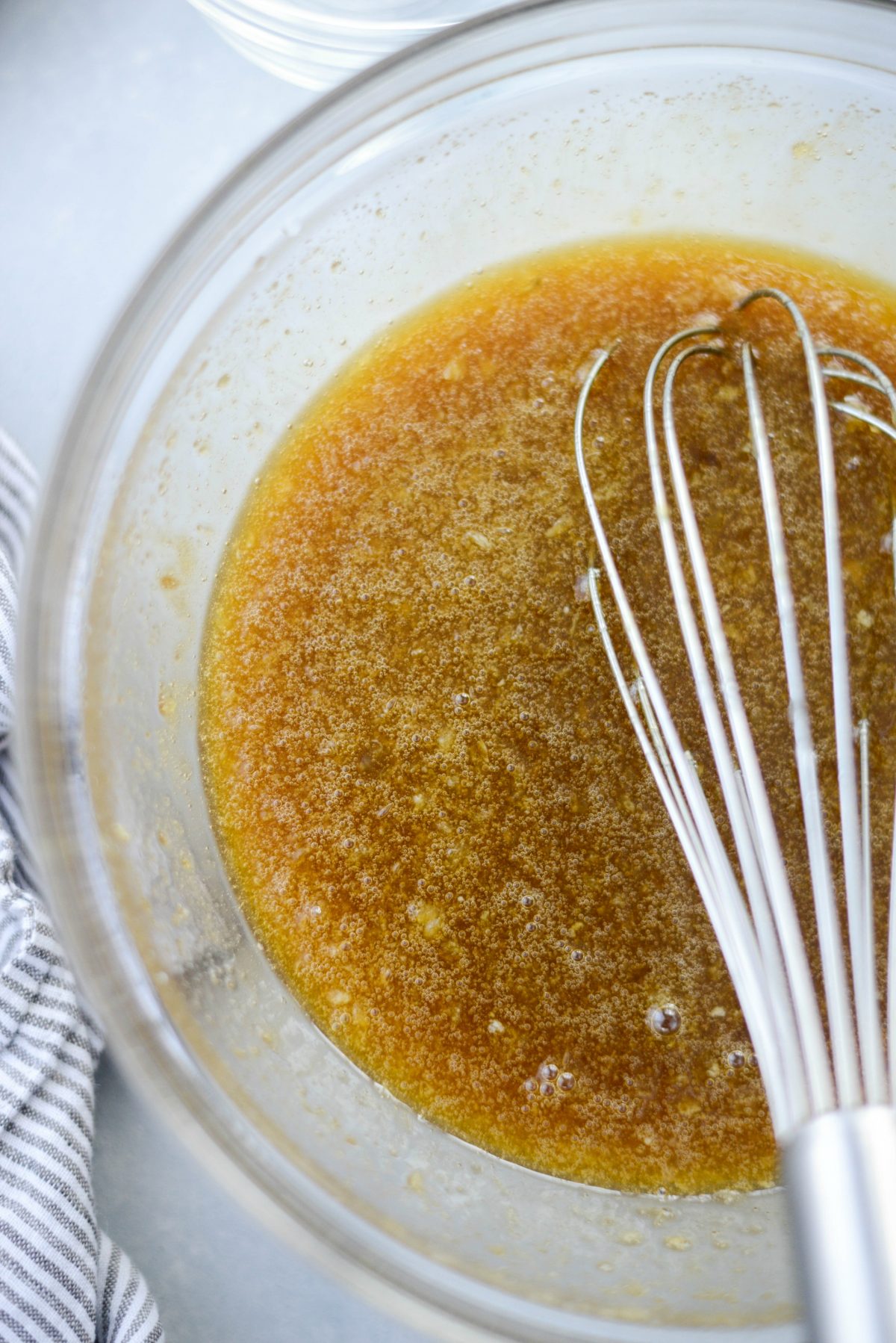 Then pour in the melted and cooled butter, whisking to combine.
Next roll out the one half of this homemade pie crust recipe. Then trim the overhang to 1-inch and tuck and pinch to form an edge.
Then chill the dough for at least 20 minutes.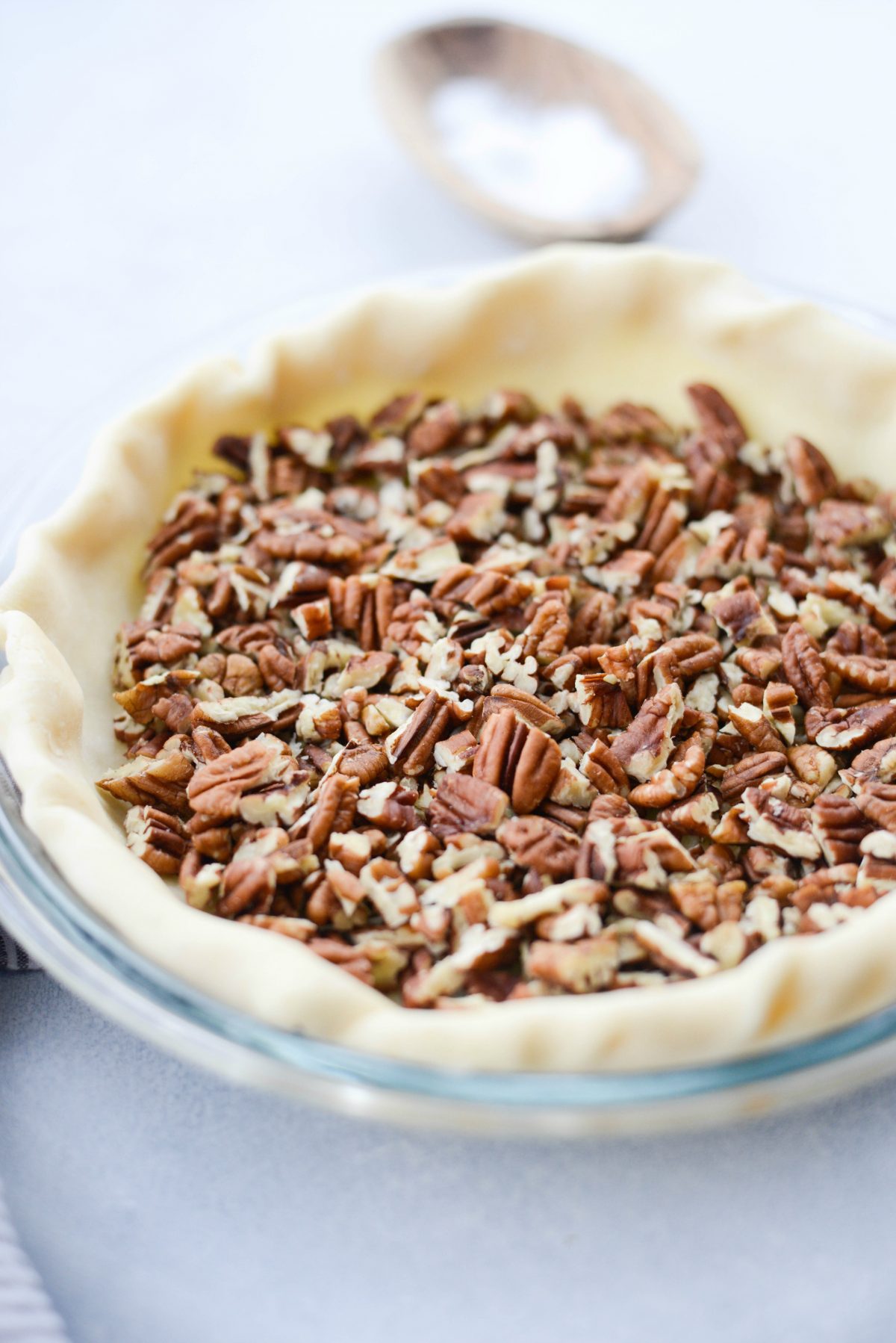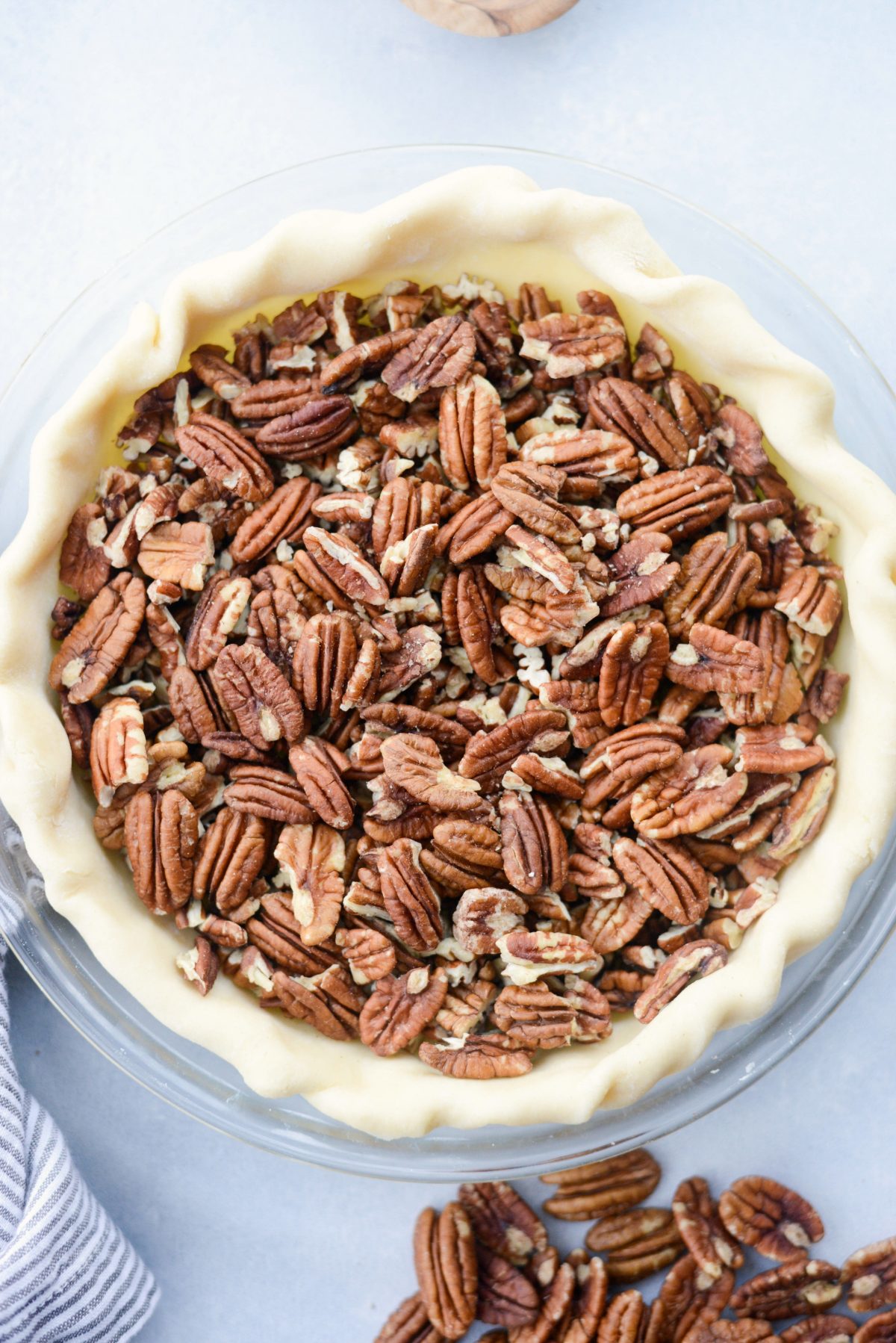 Next, toss in the chopped pecans into the chilled pie crust and then top with the whole pecans.
Pour that glorious ooey-gooey filling over top.
Lastly, place the pie onto a lined baking sheet and then slide on the lowest rack, in a preheated oven and wait patiently until the pie has baked for 50 minutes or so.
Let cool completely before slicing.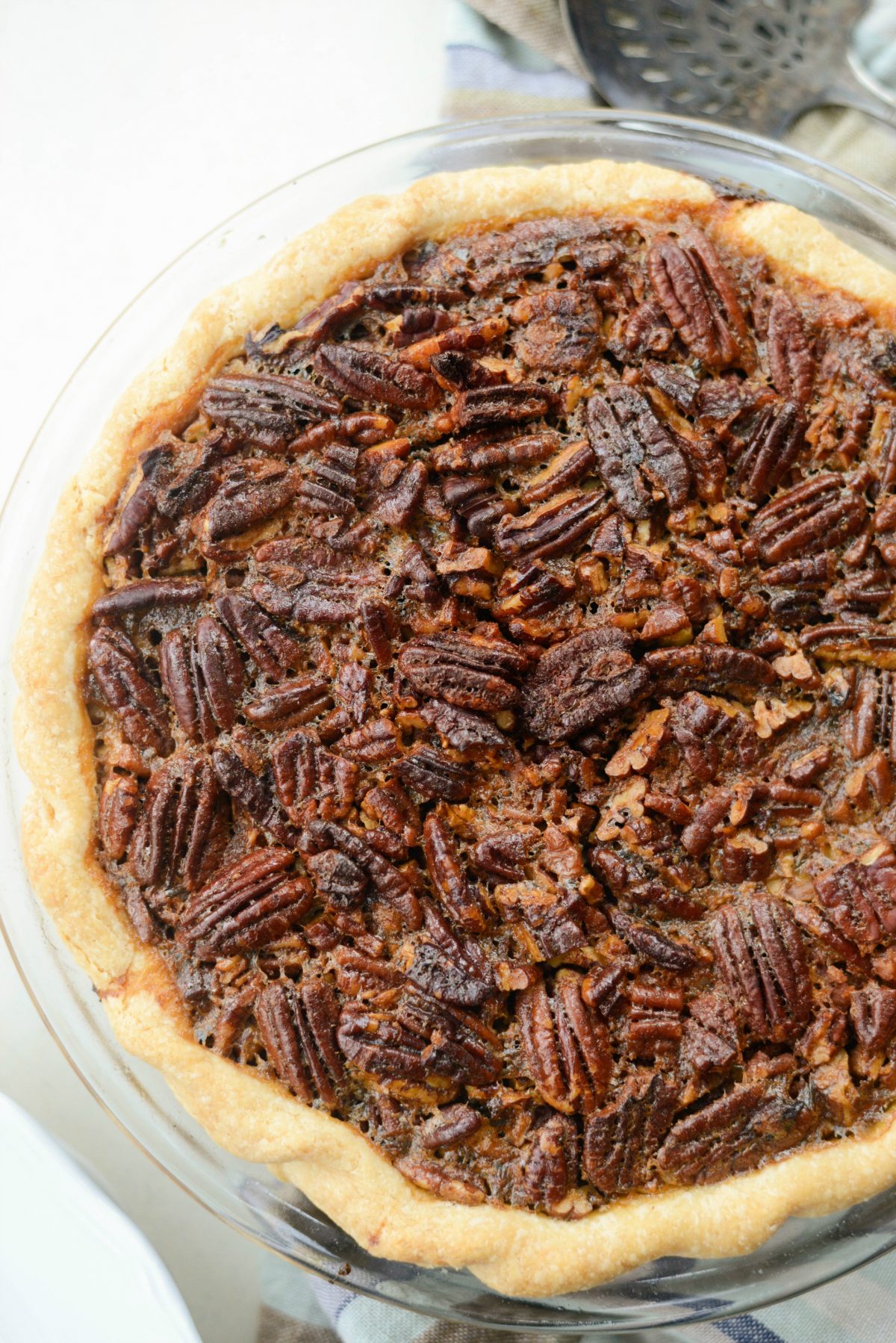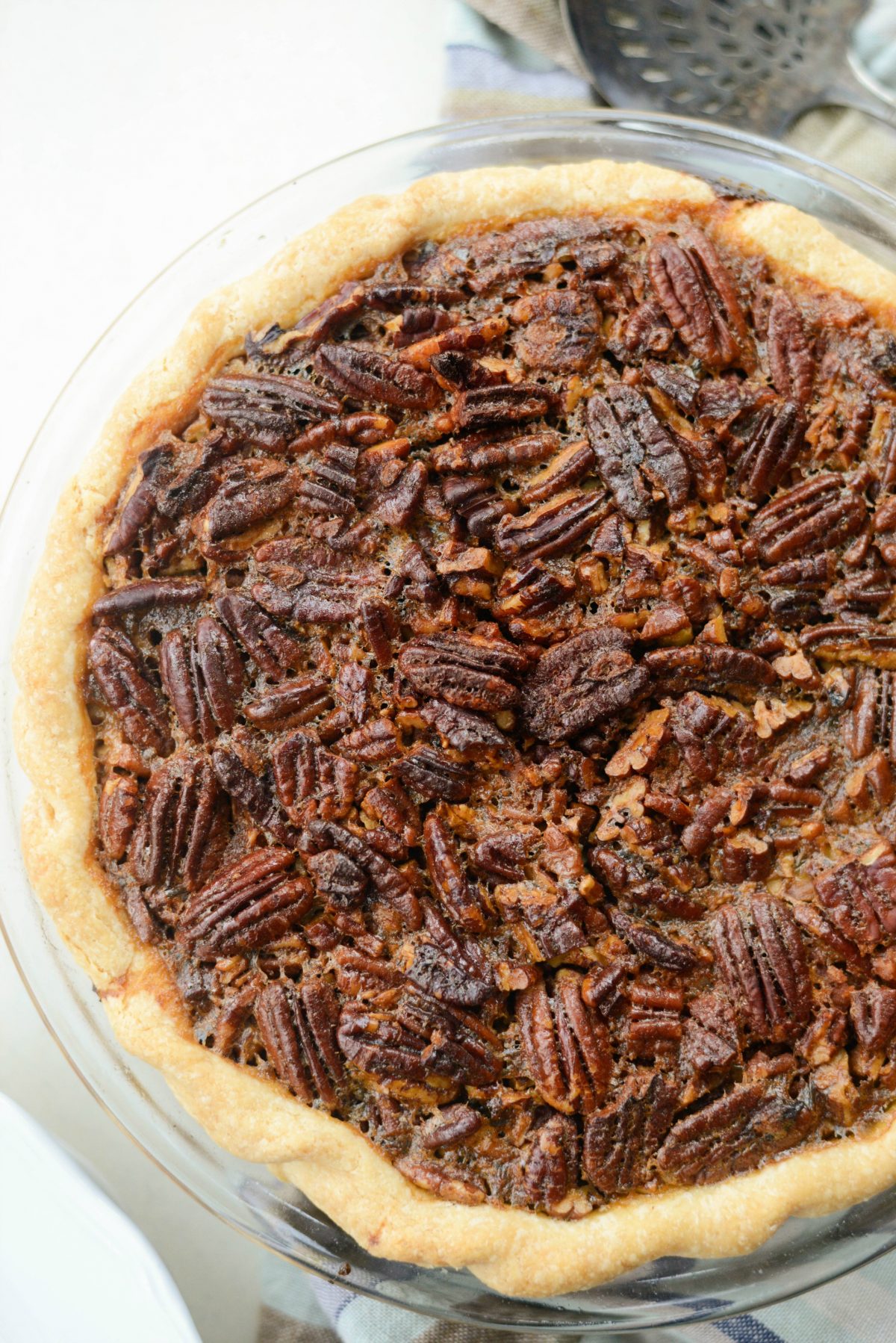 Finally, serve with vanilla ice cream, maybe a drizzle of chocolate or caramel sauce and with a hot cup of coffee.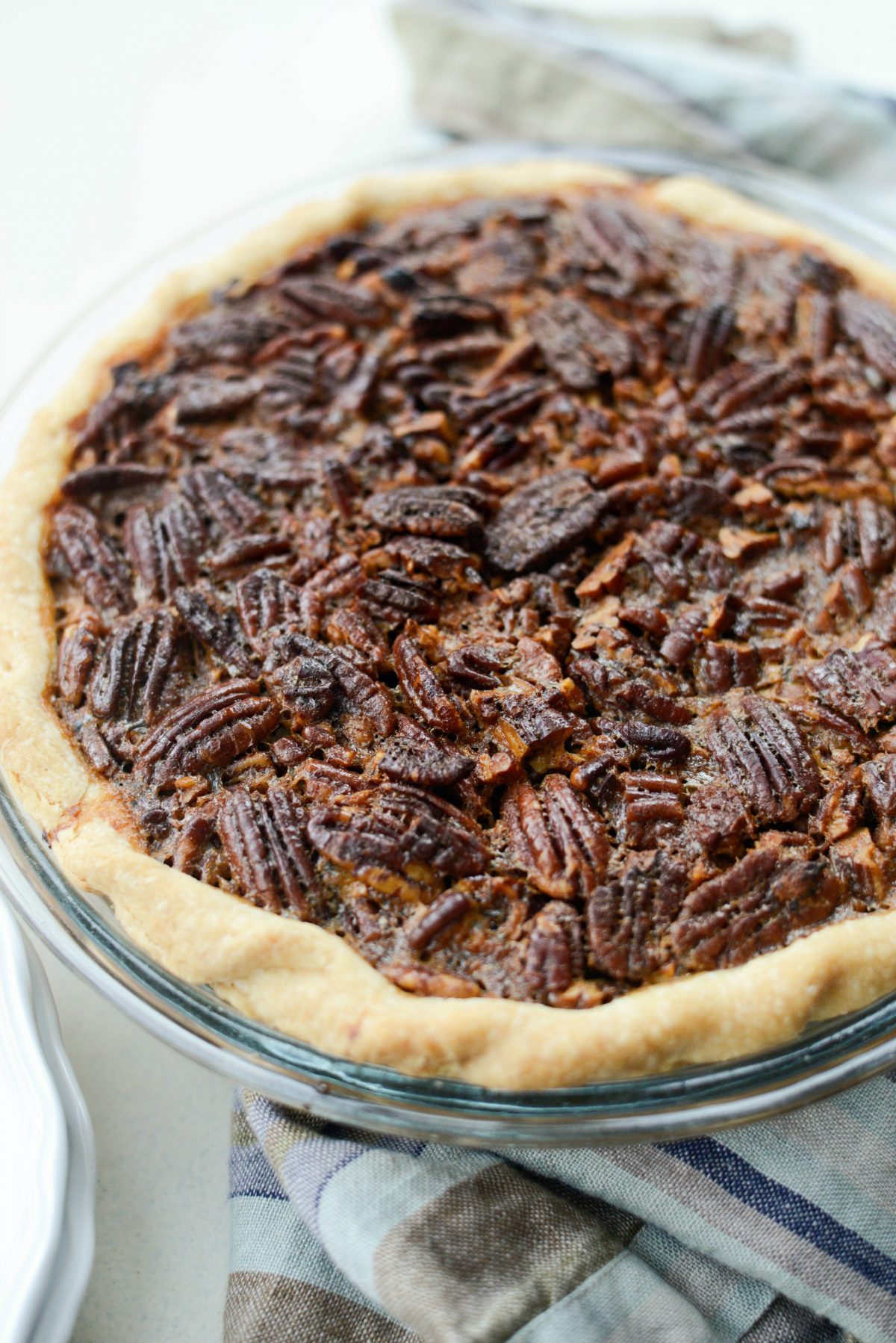 Enjoy! And if you give this Best Pecan Pie recipe a try, let me know by snapping a photo and tagging me on twitter or instagram!
My cookbook Simply Scratch : 120 Wholesome Homemade Recipes Made Easy is now available! CLICK HERE for details and THANK YOU in advance!
[this post contains affiliate links.]
This post may contain affiliate links.
Buy the Cookbook: Simply Scratch : 120 Wholesome Homemade Recipes Made Easy Now available on Amazon »
THANK YOU in advance for your support!