Nothing says cozy homey goodness like my homestyle meatloaf. The moment the weather turns a bit chilly, it's like a switch goes on and I'm immediately ready for those warm and homey type of meals.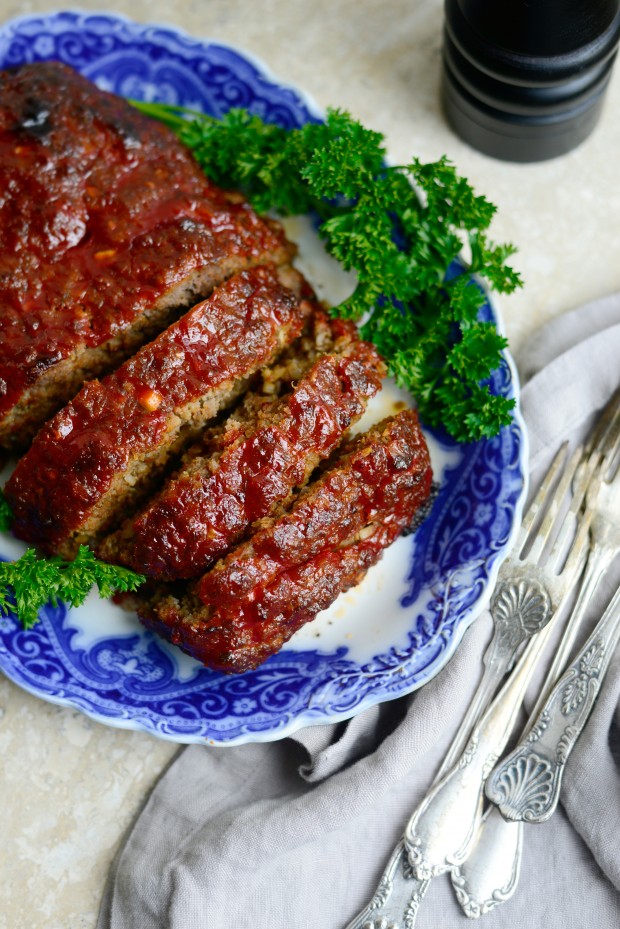 There are so many different recipes out there in the world but this one is my standard, my go-to, our family's all-time favorite, meatloaf recipe.
My friend Amanda gave me her recipe a long time ago and I've used this one and only this one for years. I think the reason why I love it so much is because it's so simple, yet an instant classic and is utterly delicious. It takes only minutes to throw together and when it's baking, it will fill your home with a mouth watering, soul-warming aroma.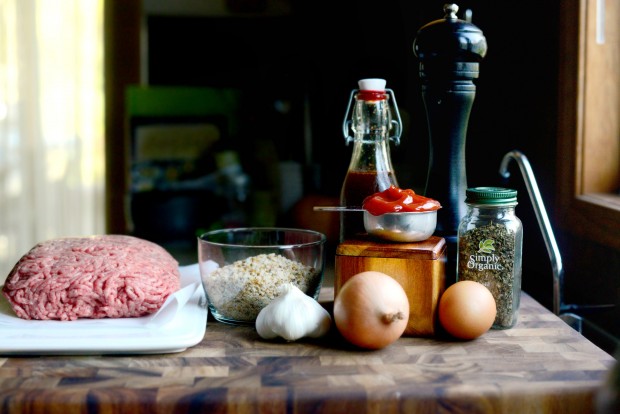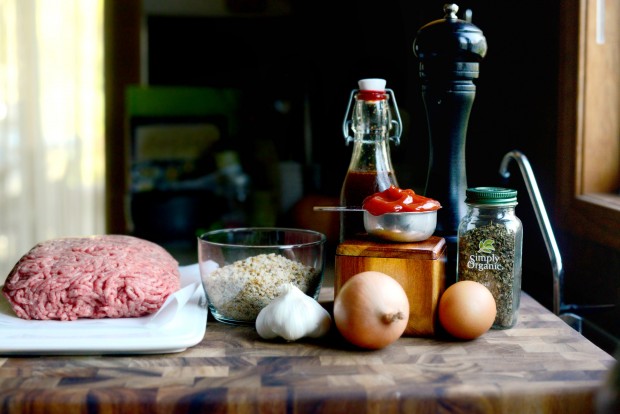 To Make This Homestyle Meatloaf You Will Need:
ground chuck
yellow onion
garlic
Italian breadcrumbs
kosher salt
freshly ground black pepper
dried basil
Worcestershire sauce
ketchup
egg
I make this homestyle meatloaf recipe ALL THE TIME and serve with mashed potatoes, green beans or glazed carrots. This will definitely warm you up on a cold fall day!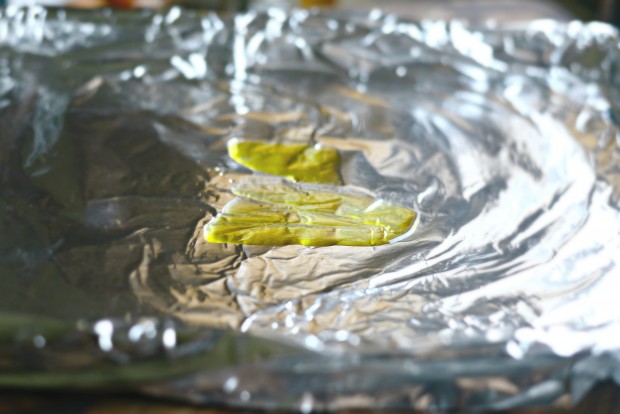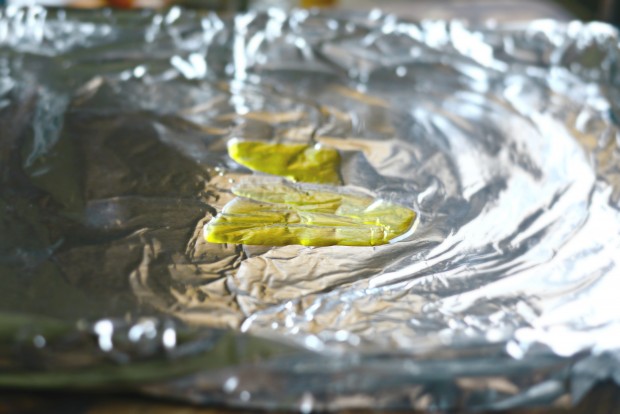 Preheat your oven to 375° and lightly oil a foiled-lined, rimmed baking sheet.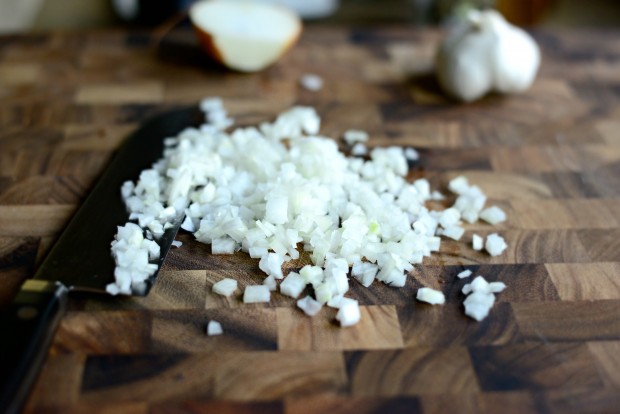 Finely mince up half of a yellow onion, about 1/2 cup.
Smash, peel and finely mince 2 garlic cloves.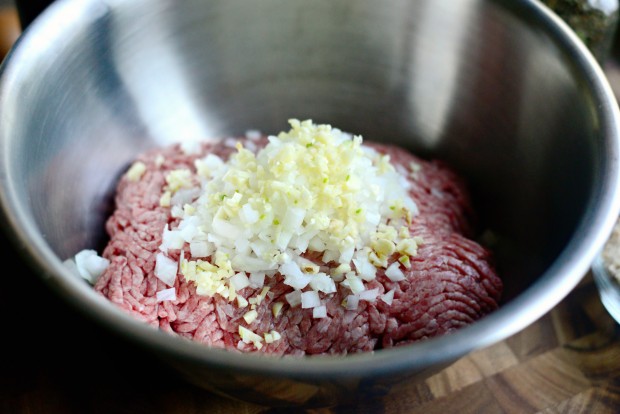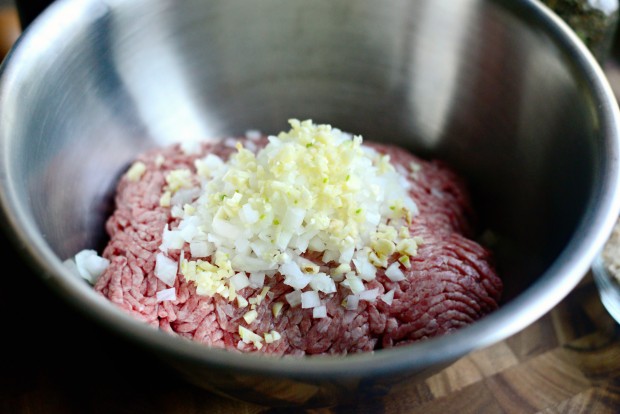 Add 1-1/2 pounds of ground beef chuck into a large bowl along with the onions and garlic.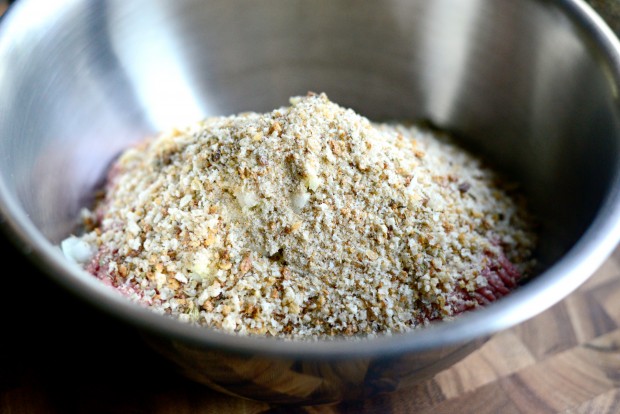 Add in 1 cup of Italian seasoned breadcrumbs.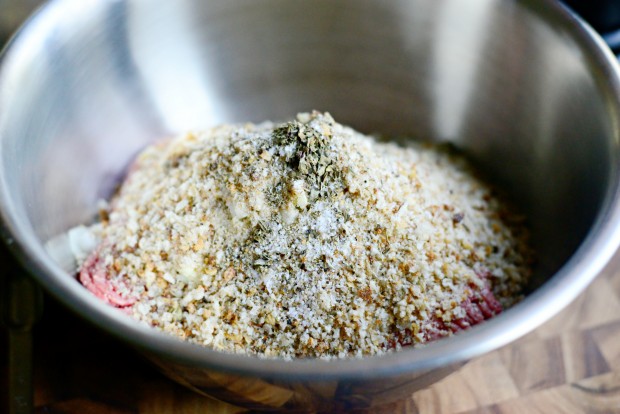 Measure and add in 3/4 teaspoon kosher salt, 1/4 teaspoon freshly ground black pepper and a heaping 1/4 teaspoon dried basil.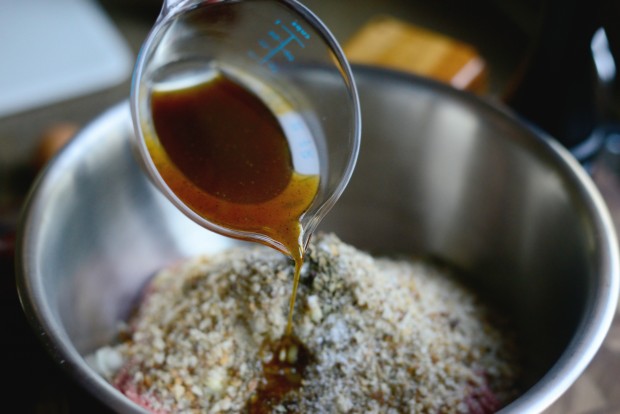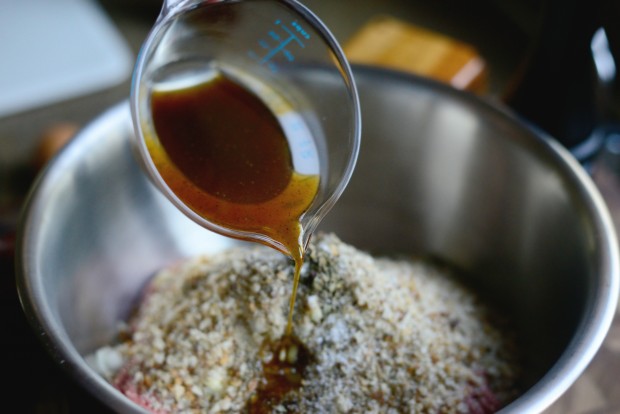 Pour in 1/3 cup Worcestershire sauce. (I make my own Worcestershire sauce, so that's why it may look different)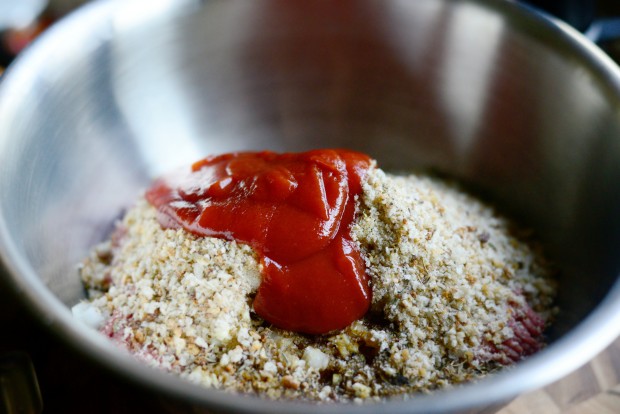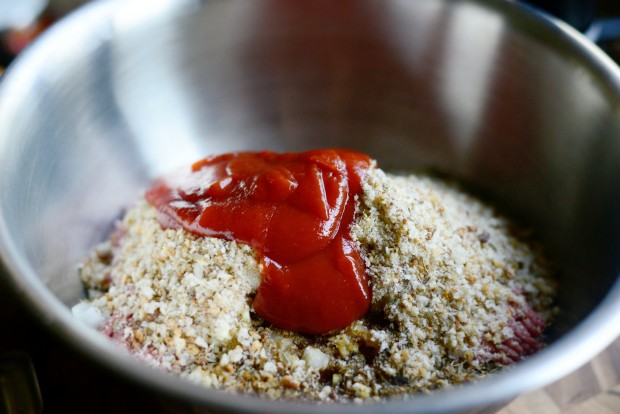 Add in 1/4 cup ketchup.
Then 1 lightly beaten egg.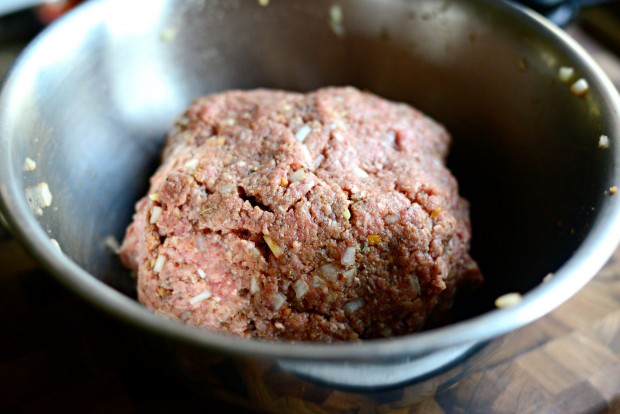 Make sure your hands are super duper clean so you can mix all of those ingredients together by hand.
Keep going until you have a giant well mixed ball of meat. It might feel gross at first but actually it's very therapeutic, especially if you're particularly frustrated. Let's just say "for example" the dog just chewed up your favorite pair of wool socks. That's what I do anyways, and let me tell you IT WORKS. In the end, all you want is it all to be mixed well and seasoned throughout.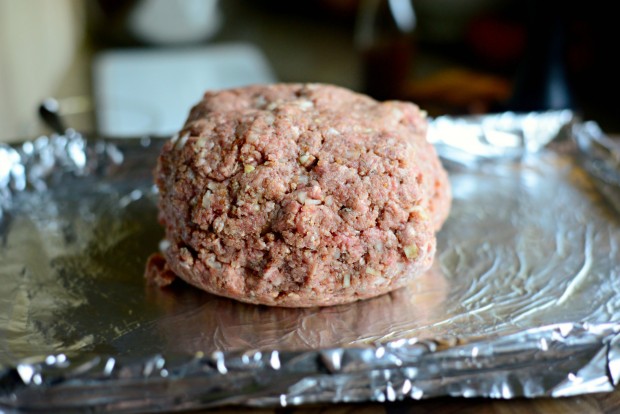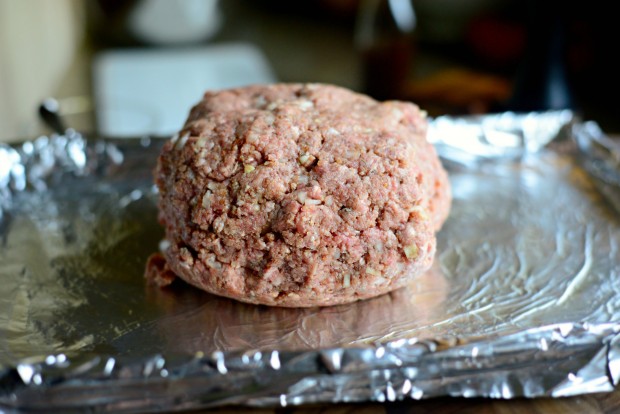 Transfer the mixture to the prepared baking sheet.
Then form the mixture into a loaf-like shape and slide it onto the middle rack of your preheated 375° oven to bake for 20 minutes.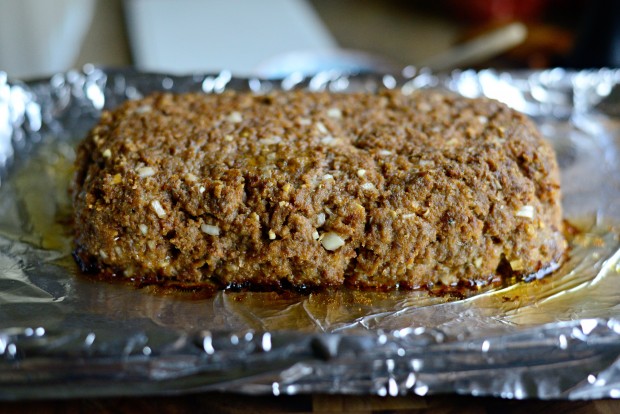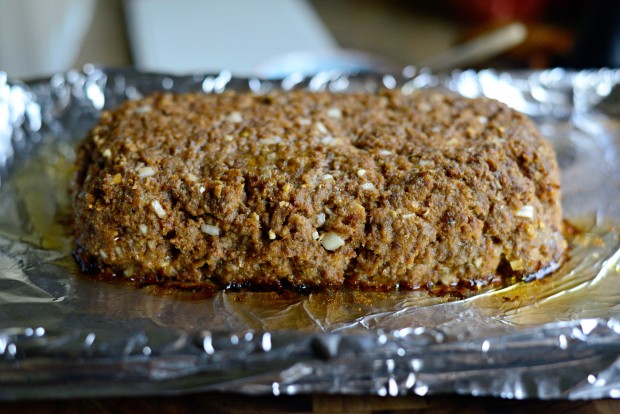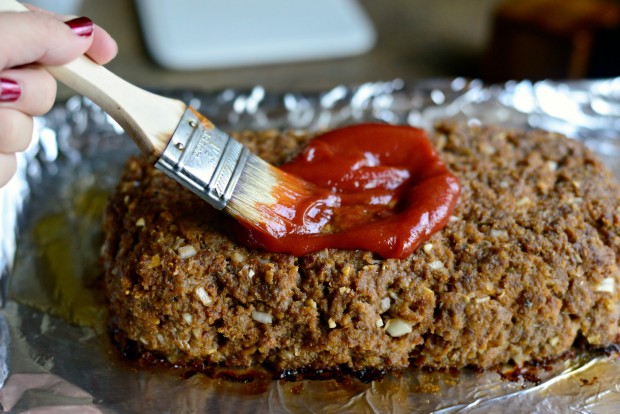 When those 20 minutes are up add a little of reserved ketchup and use a pastry or basting brush it all over the top and sides of the meatloaf. Make sure to work it into any nooks and crannies.
TIP: for a sweeter glaze I'll stir in a tablespoon or two of brown sugar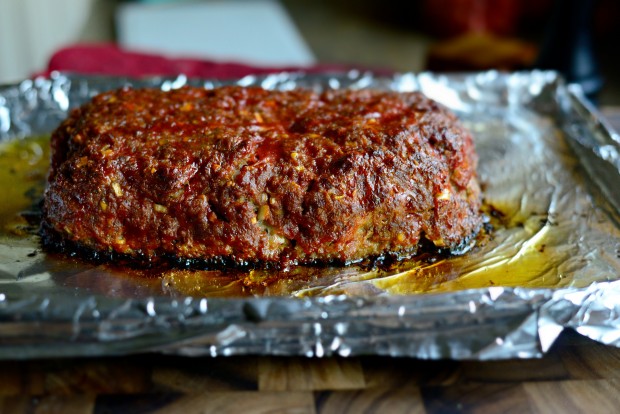 This is what your loaf will look like after 20 minutes (40 minutes total).
Slather on the remaining ketchup and bake for an additional 15 minutes.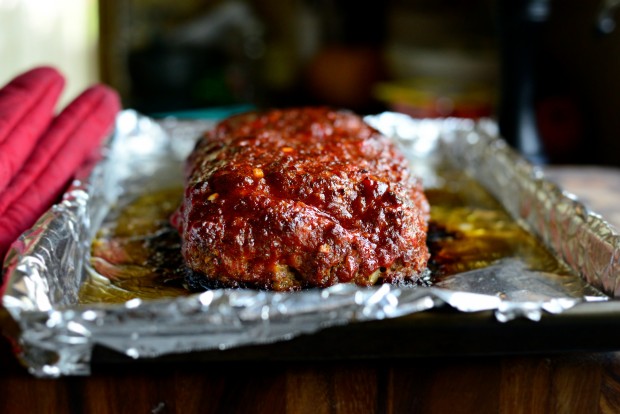 Allow the meatloaf to rest for 5 to 10 minutes before transferring it to a cutting board or serving platter.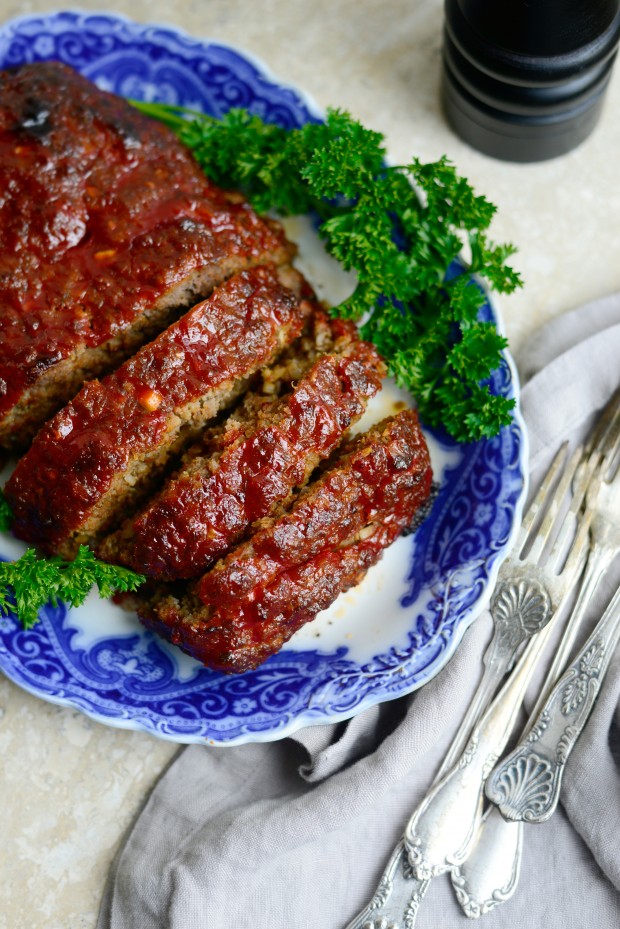 Then slice it into thick pieces.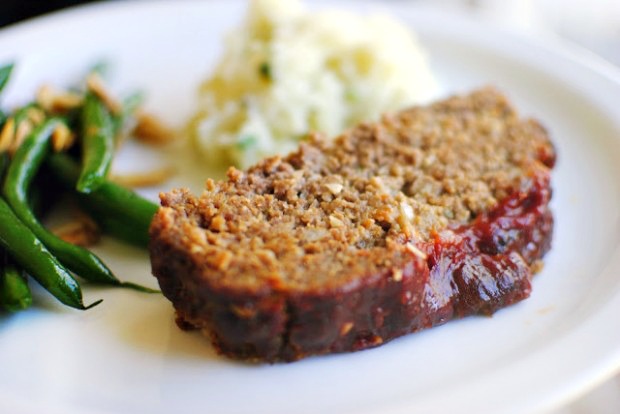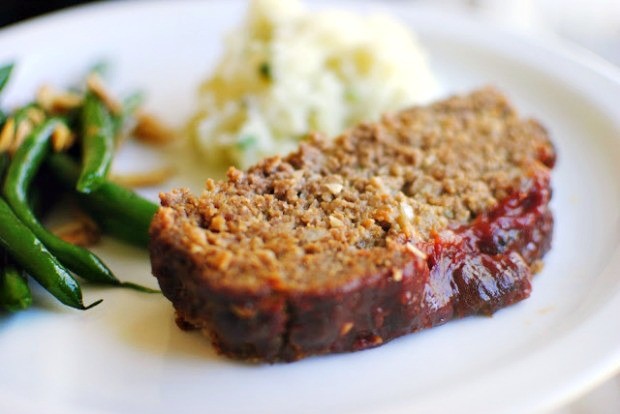 This is the part of the cooking shows where they sink their fork in and take a hot steamy bite. And then you'd see their eyes close and they would go on and on about how it is moist, flavorful and simply the best homestyle meatloaf ever.*sigh*
Because my friends, it so is.
Enjoy! And if you give this Homestyle Meatloaf recipe a try, let me know! Snap a photo and tag me on twitter or instagram!
This post may contain affiliate links.
Buy the Cookbook: Simply Scratch : 120 Wholesome Homemade Recipes Made Easy Now available on Amazon »
THANK YOU in advance for your support!