Did you know you can make homemade Worcestershire sauce at home? Better for you, saving you money and can be used in any recipe calling for Worcestershire.
There are hundreds of condiments I prefer to make from scratch. Things like ketchup, peanut butter and all salad dressings. However Worcestershire is one of those condiments that wouldn't have ever crossed my mind to make myself. Like ever.
That is until it was brought to my attention.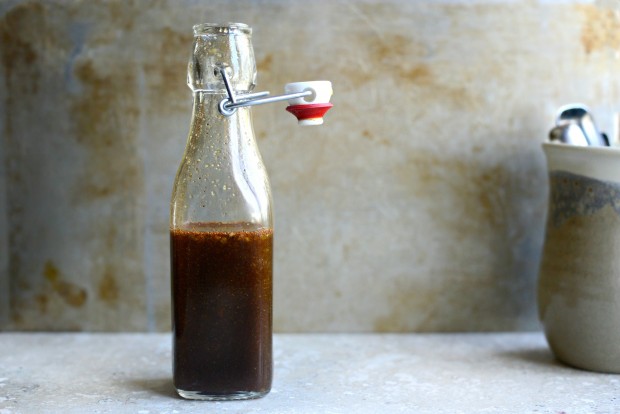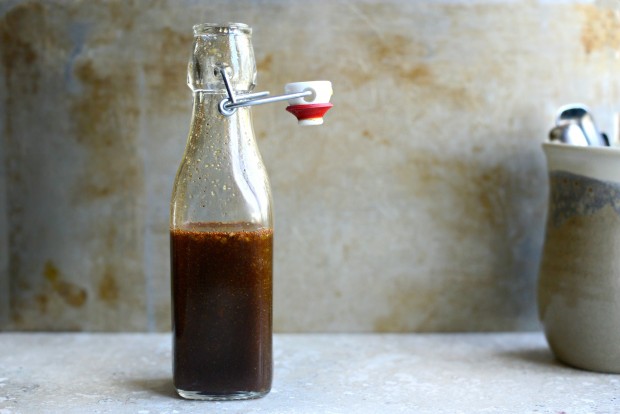 I was blown away when I got my first "this is NOT from scratch… you used store bought Worcestershire" comment. I thought to myself- 'um-yeah?! Of course… what else would I use??' because let's face it… I had no clue I could make this liquid gold myself!
Over these many years of blogging I've received quite a few of those comments about ketchup, canned tomatoes and Worcestershire sauce not being "true scratch ingredients". Call me Switzerland because I'm fairly neutral and flexible on the what-is-a-scratch-ingredient-and-what-is-not debate. For example I do consider things like ketchup, tomato paste and yes- Worcestershire, ingredients that make from-scratch cooking a whole lot simpler; hence the name of Simply Scratch. On a pretty regular occasion I make my own ketchup and tomato paste is still on the old bucket list, but Worcestershire sauce is just too easy to not make it yourself.
So I suppose I can see how some would feel like it's cheating in a sense.
So with all that said, making my own homemade Worcestershire has always been in the back of my mind, I was always putting in on the back burner because who has time for that when there's cookies or fried-egg-topped-everything to blog about. Right? Finally the opportunity presented itself in the most typical way. Oh you know, the time when you reach into the fridge for something (i.e. Worcestershire) and realize there's a tablespoon left and you (of course) need 1/4 cup. Yeah that.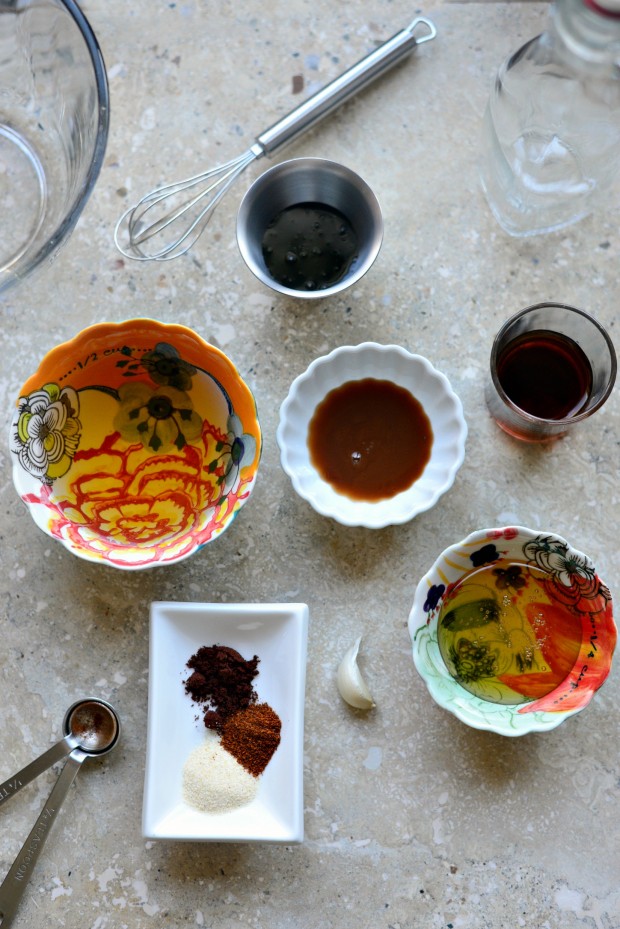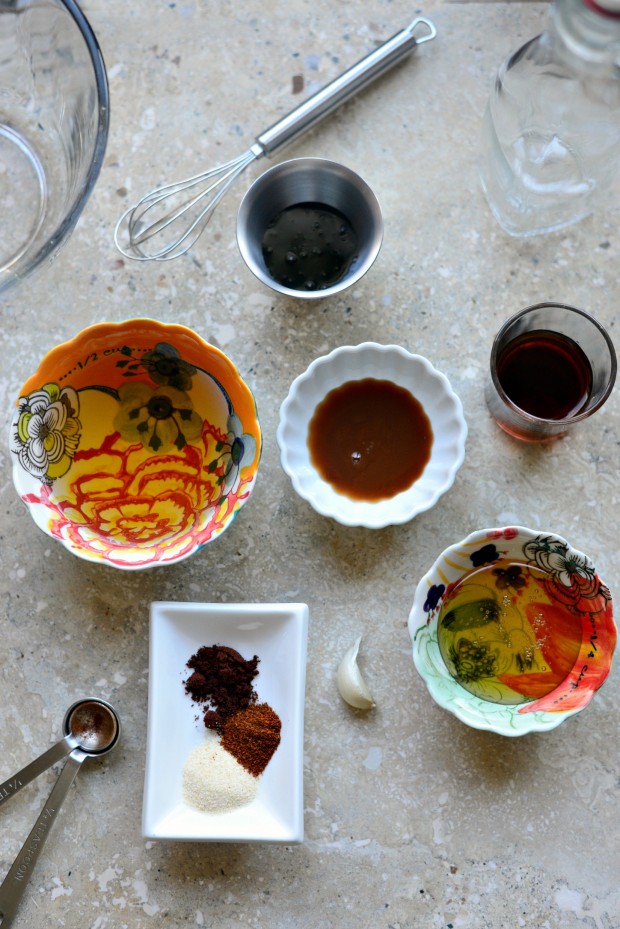 Since I'm not one to back down from a challenge (who remembers this post?) I grabbed my almost empty bottle of Worcestershire sauce out from the side door of my fridge, studied the label and went to work scavenging my fridge, pantry and spice drawer. A few attempts later… Worcestershire sauce! Believe it or not, I had all these things on hand and I'm so excited to show you how to make an easy Worcestershire sauce, without the unhealthy additives like high fructose corn syrup, at home for basically nickels. It may not be a true authentic Worcestershire recipe… but it's easy-peasy.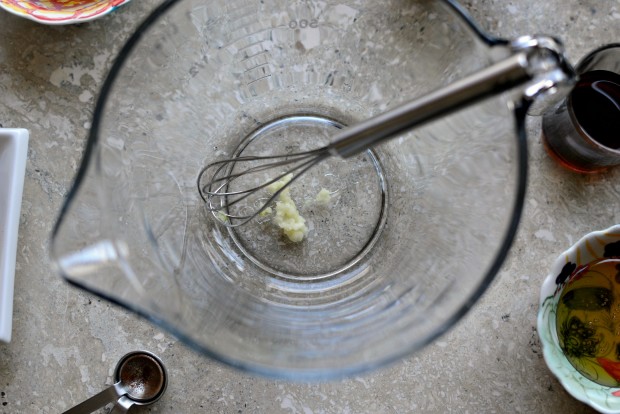 Squeeze a small clove of garlic through your garlic press and into a bowl with a pour-able spout. Or mince it up pretty fine.
Add in 1/2 cup of apple cider vinegar.
2 tablespoons of fish sauce.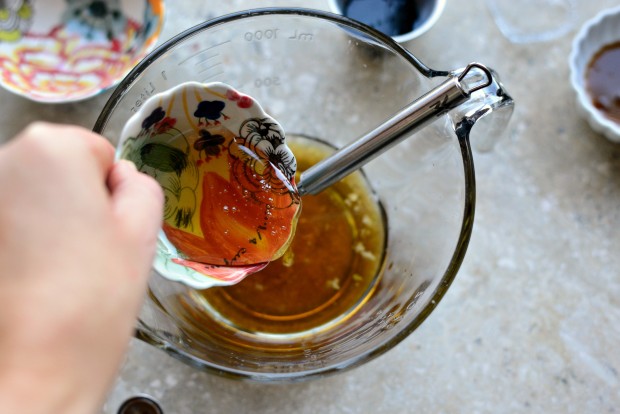 2 tablespoons honey.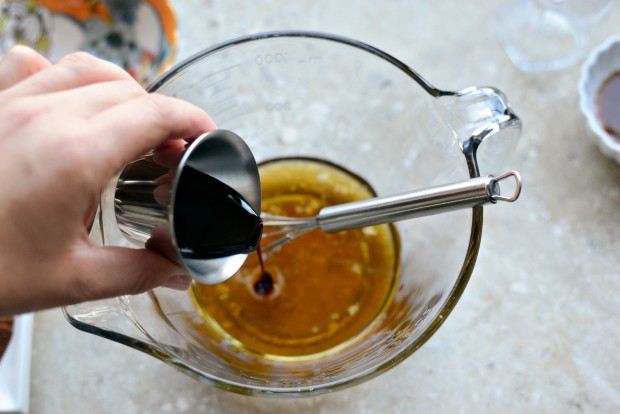 1 tablespoon unsulphured molasses.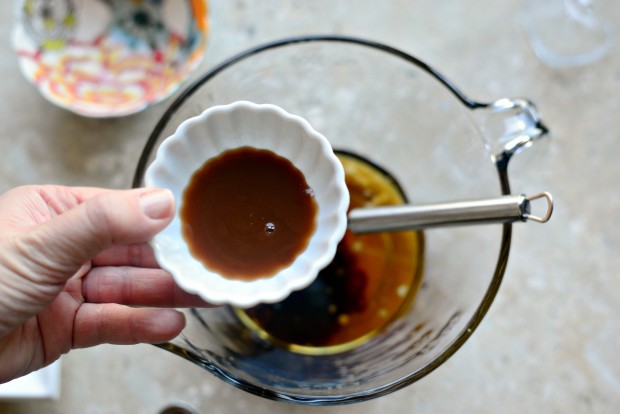 1 tablespoon tamarind paste.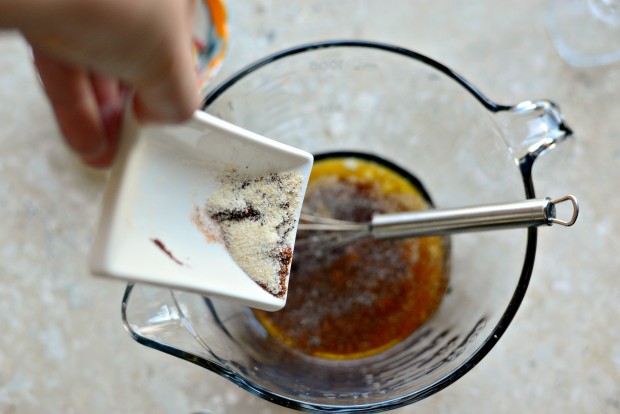 Lastly add in 1/2 teaspoon onion powder, 1/4 teaspoon of both chili powder and ground clove.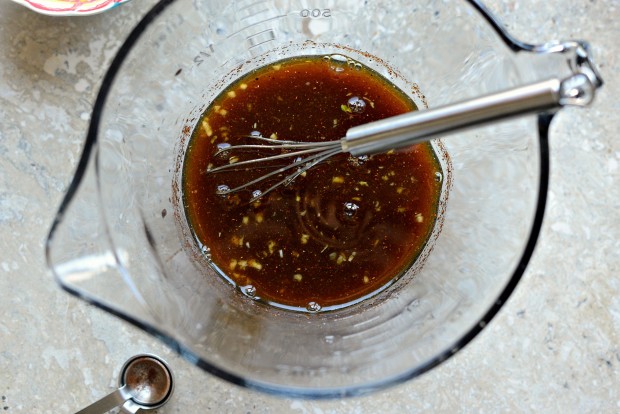 Whisk to combine.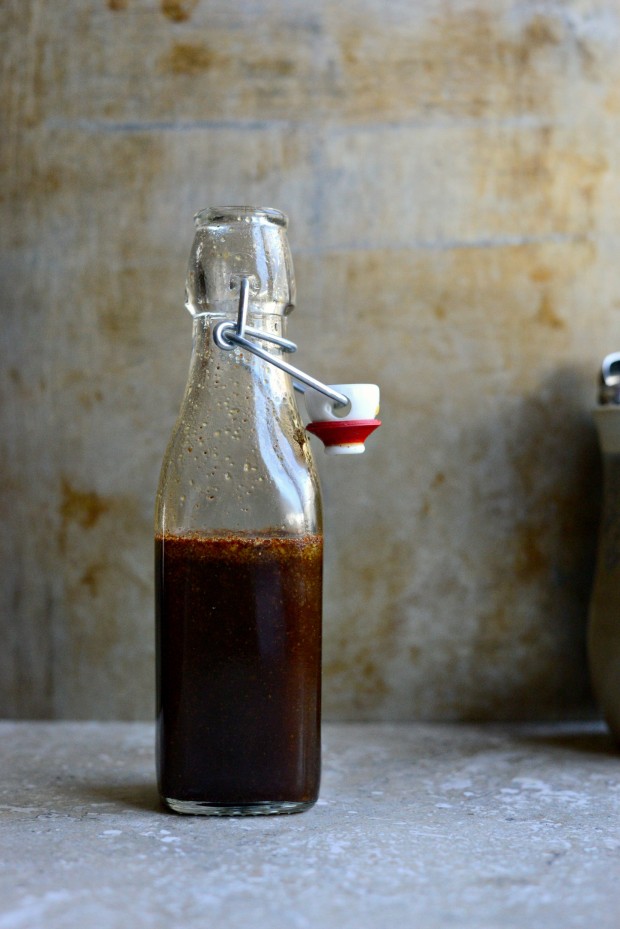 Pour it into a jar or container with a snug fitting lid and refrigerate until ready to use.
Seriously this should last you well over a month, two tops and can be substituted in just about any recipe.
Oh and my family did a little taste test. Two spoons. Two bottles of Worcestershire. All thought both tasted fairly similar but mine had a bit more flavor. I think store bought looks prettier than Homemade Worcestershire Sauce but I don't think I'll be buying it ever again.
Enjoy! And if you give this Homemade Worcestershire Sauce recipe a try, let me know! Snap a photo and tag me on twitter or instagram!
My cookbook Simply Scratch : 120 Wholesome Homemade Recipes Made Easy is now available! CLICK HERE for details and THANK YOU in advance!
[this post contains affiliate links.]
This post may contain affiliate links.
Buy the Cookbook: Simply Scratch : 120 Wholesome Homemade Recipes Made Easy Now available on Amazon »
THANK YOU in advance for your support!