I firmly believe summer mornings should include pancakes. Lemon Blueberry Pancakes.
Preferably lemon blueberry pancakes. And served to me in bed. With a cup of coffee and while reading a book on ones iPad. Or late at night, after a few bottles glasses of wine with your bff (I'm looking at you Nichole). When you both share an affinity for all things lemon and blueberry, it just makes sense.
I'm really the only one who makes pancakes in this house. I have one kid in pancake training but until she can put down her phone (insert eyeroll emoji) to concentrate and not burn the pancakes, well… I suppose it'll be me for a while.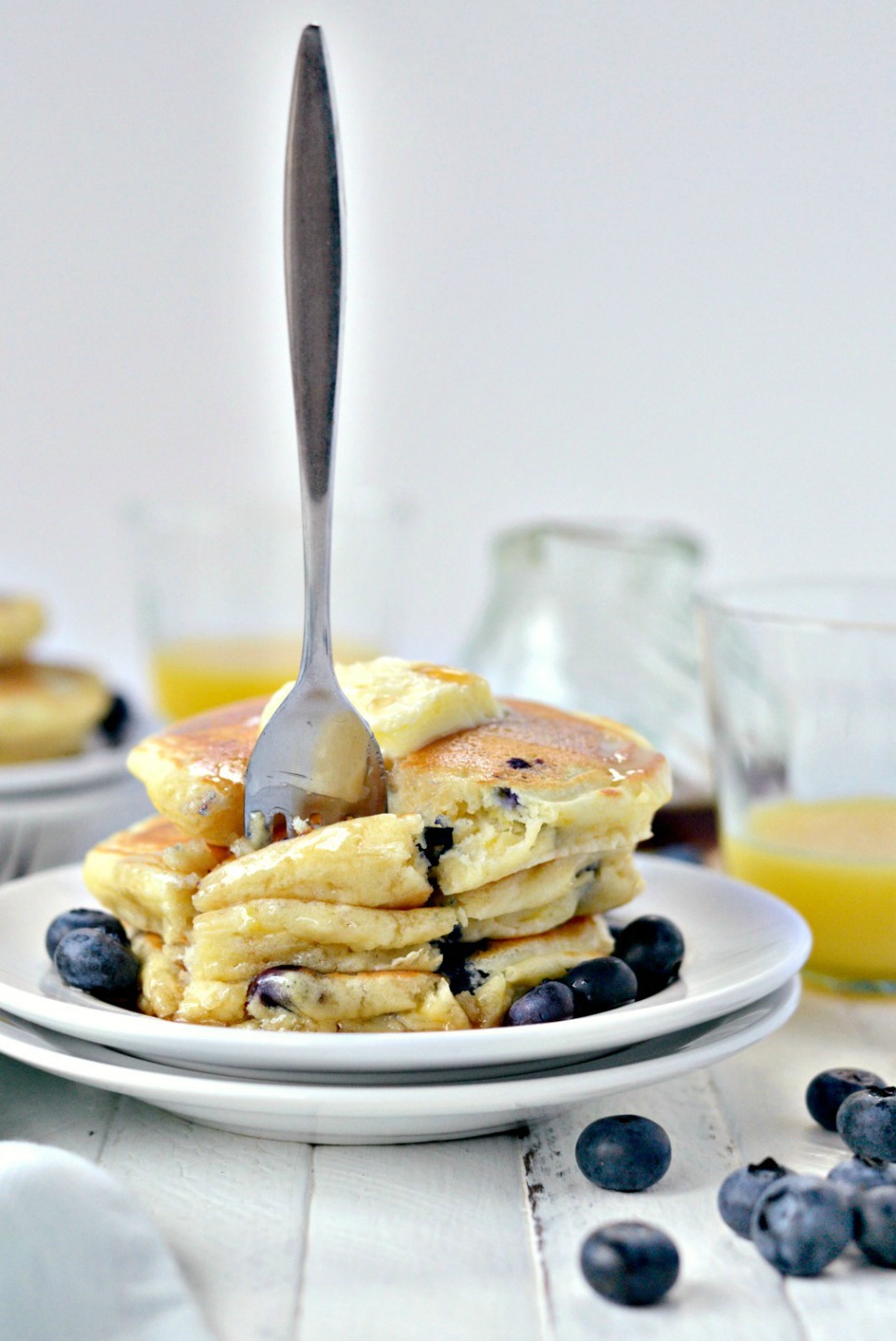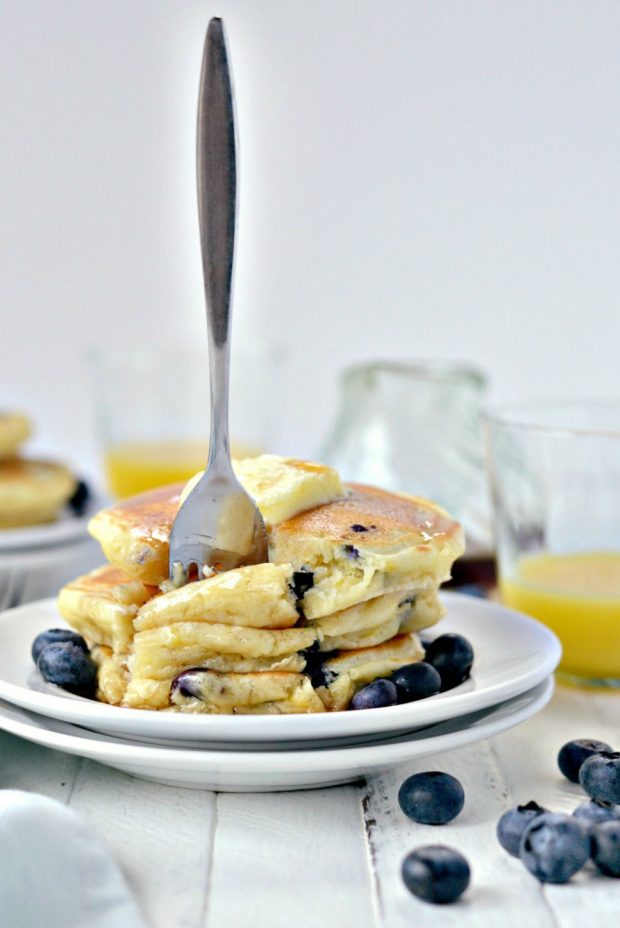 If you can believe it, I've blogged, re-blogged and blogged again… this recipe. That's THREE times I've updated the photos and the recipe. Kind of ridiculous and kind of necessary because these pancakes are pretty delicious and if you could've seen the photos.
I cringe.
To Make These Lemon Blueberry Pancakes You Will Need:
unbleached all-purpose flour
baking powder
salt
sugar
melted butter
vanilla extract
milk
egg
blueberries
lemon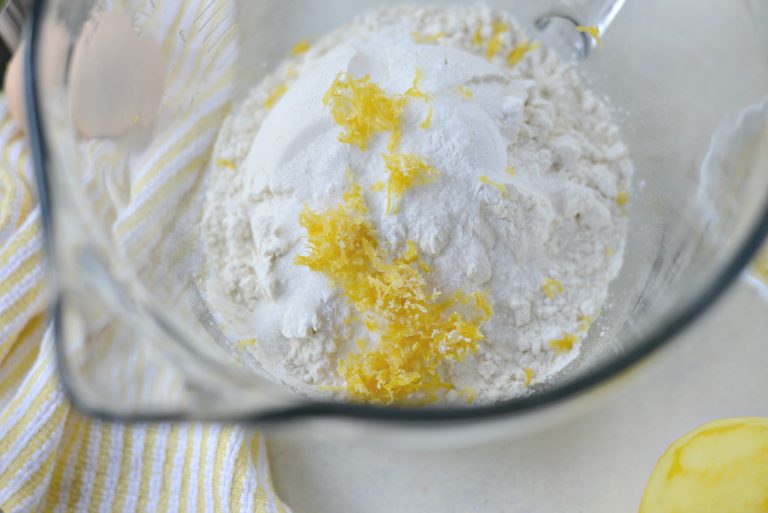 Measure and add 1-1/4 cups unbleached all-purpose flour, 1 tablespoon baking powder, 2 teaspoons sugar, 1/4 teaspoon salt and the zest from 1 medium lemon into a mixing bowl.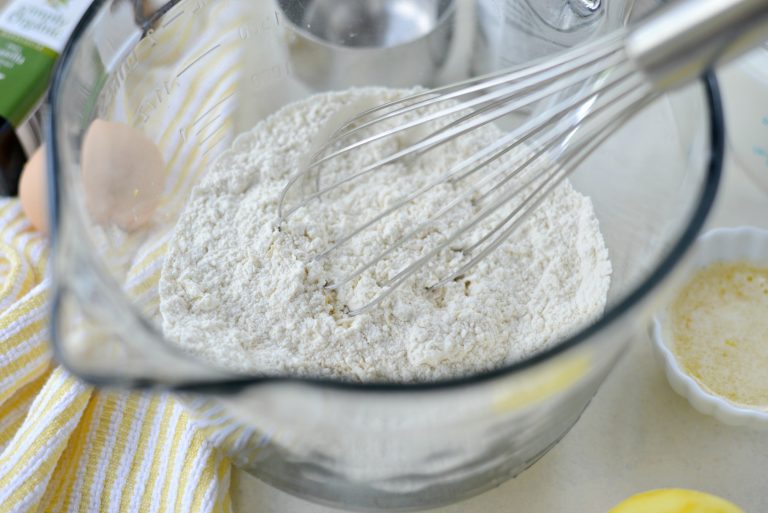 Use a whisk to combine.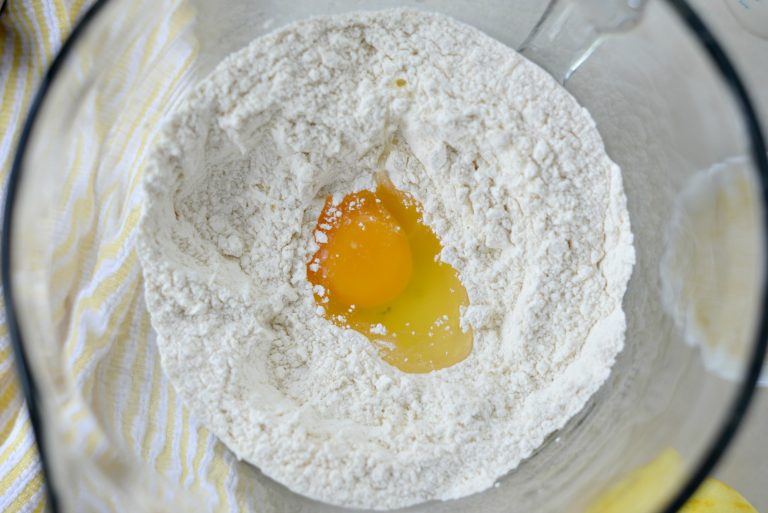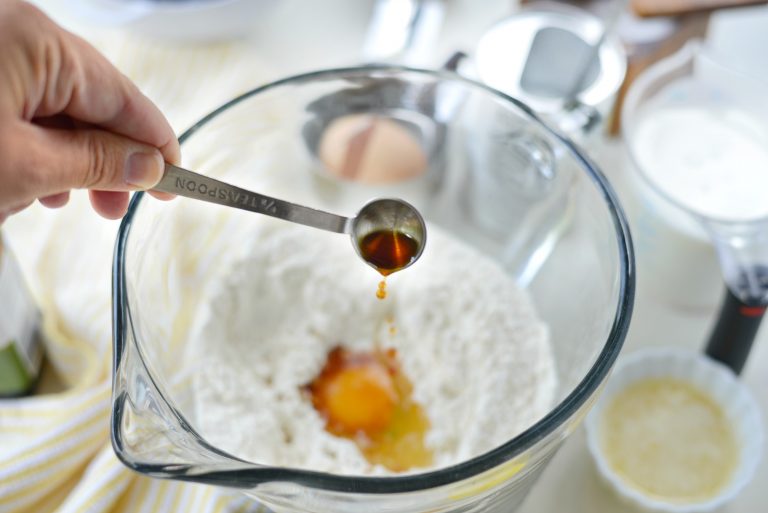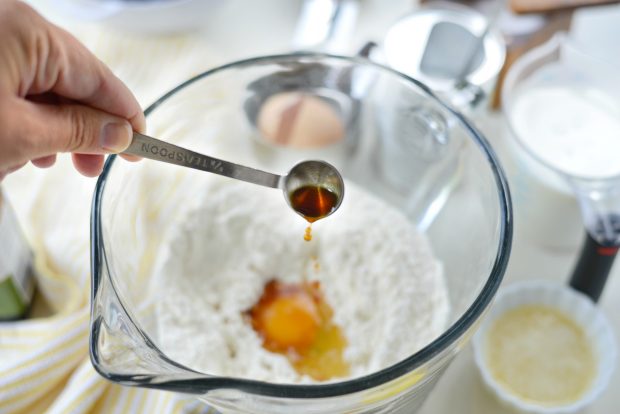 Next crack in one egg and add in 1/2 teaspoon pure vanilla extract.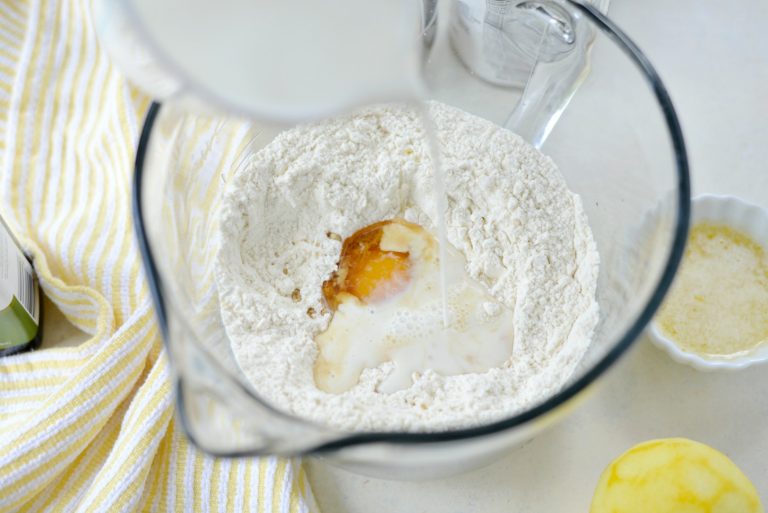 Pour in 1 cup and 2 tablespoons whole milk.
Whisk until majority of the ingredients are combined.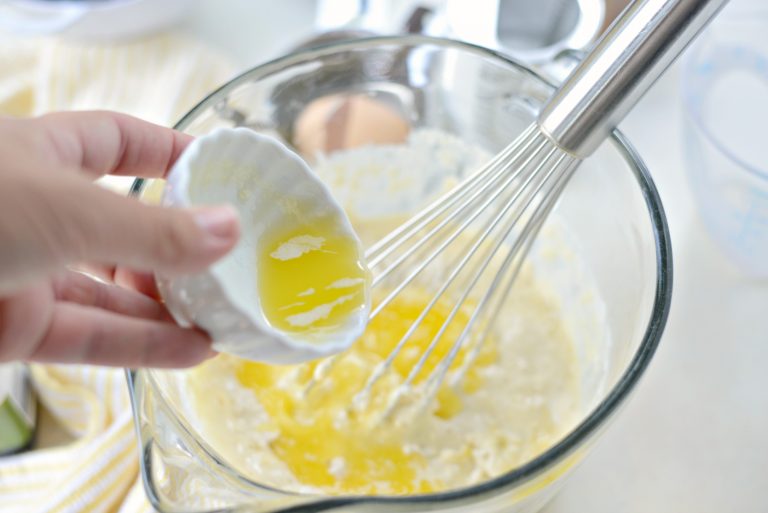 Then pour in the (cooled) melted butter.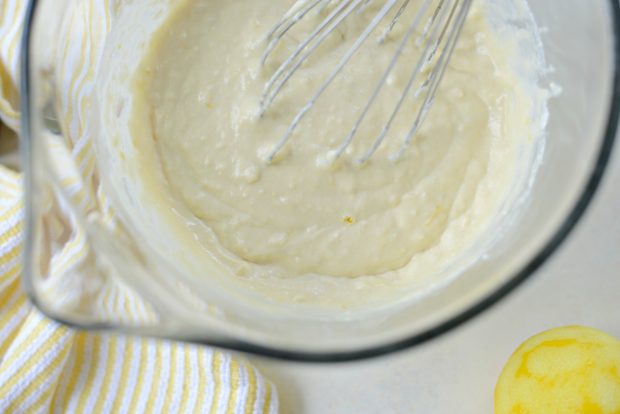 Continue to whisk until smooth, but being careful not to overmix.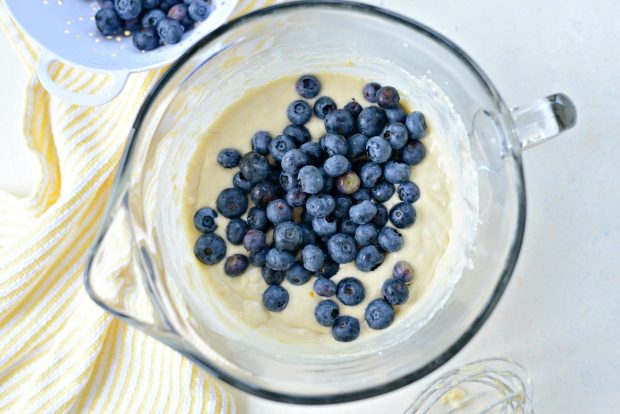 You can now do one of two things:
Add the blueberries into the batter and gently stir to combine.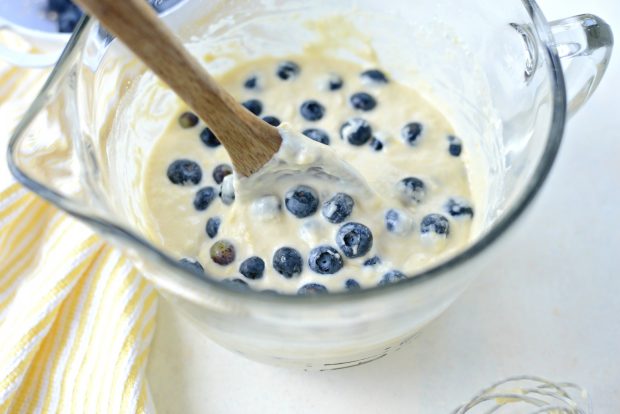 Or you could first pour 1/4 cup of the batter onto the hot griddle or pan and drop the blueberries on top. Dot the blueberries with a little extra of the batter so they don't burn once you flip the pancake. Either way it's totally up to you.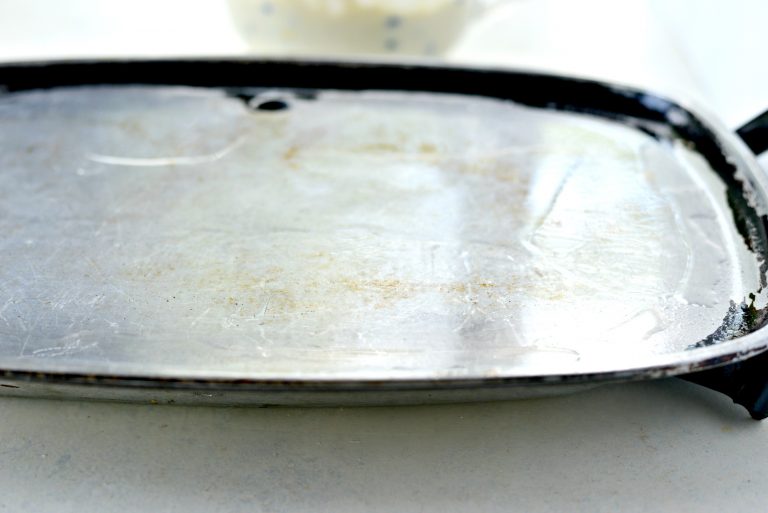 Once you've decided on the method, preheat your griddle or pan over medium/medium-high (375 degrees) heat. Add a 1/2 to 1 full teaspoon of coconut oil to the griddle while it preheats.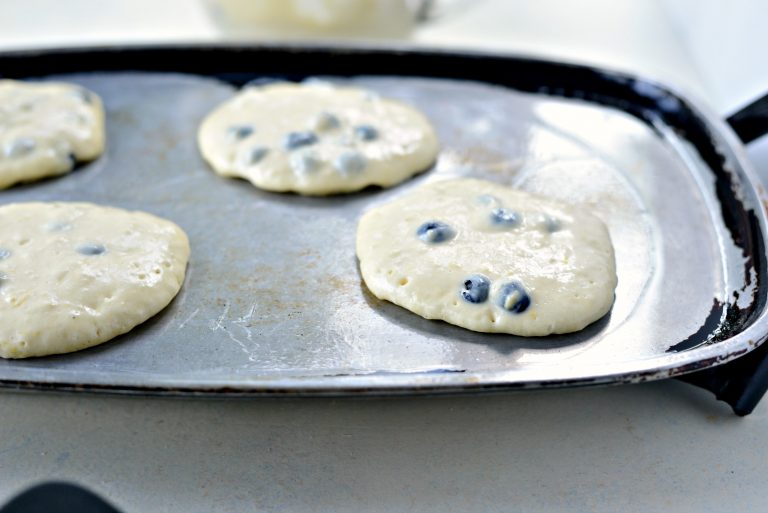 Flip the lemon blueberry pancakes when the bubbles pop and they don't refill with the batter and repeat.
I like to keep them on a small rimmed baking sheet in a preheated oven on the lowest temp (about 200 degrees) and keep them warm while I'm making the rest.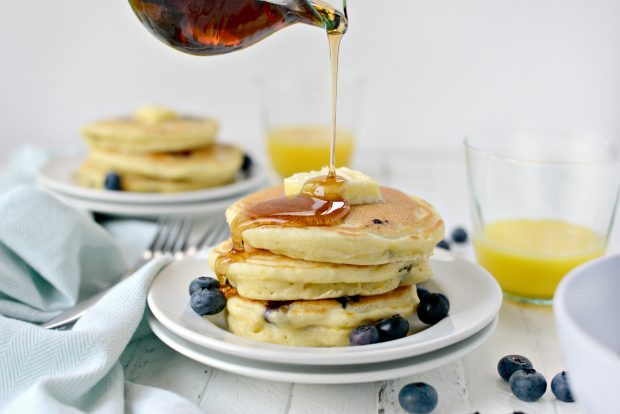 All that's left to do is smother the stack of lemon blueberry pancakes with a little butter and drizzle with real maple syrup and add a few extra blueberries because you can.
For more pancake recipes Click HERE!
Enjoy! And if you give these Lemon Blueberry Pancakes a try, let me know! Snap a photo and tag me on twitter or instagram!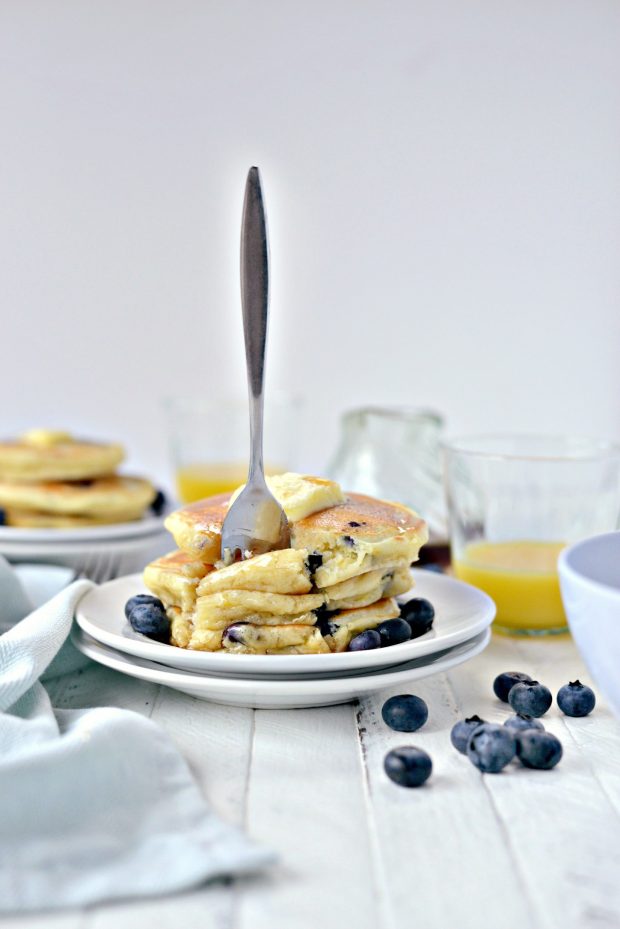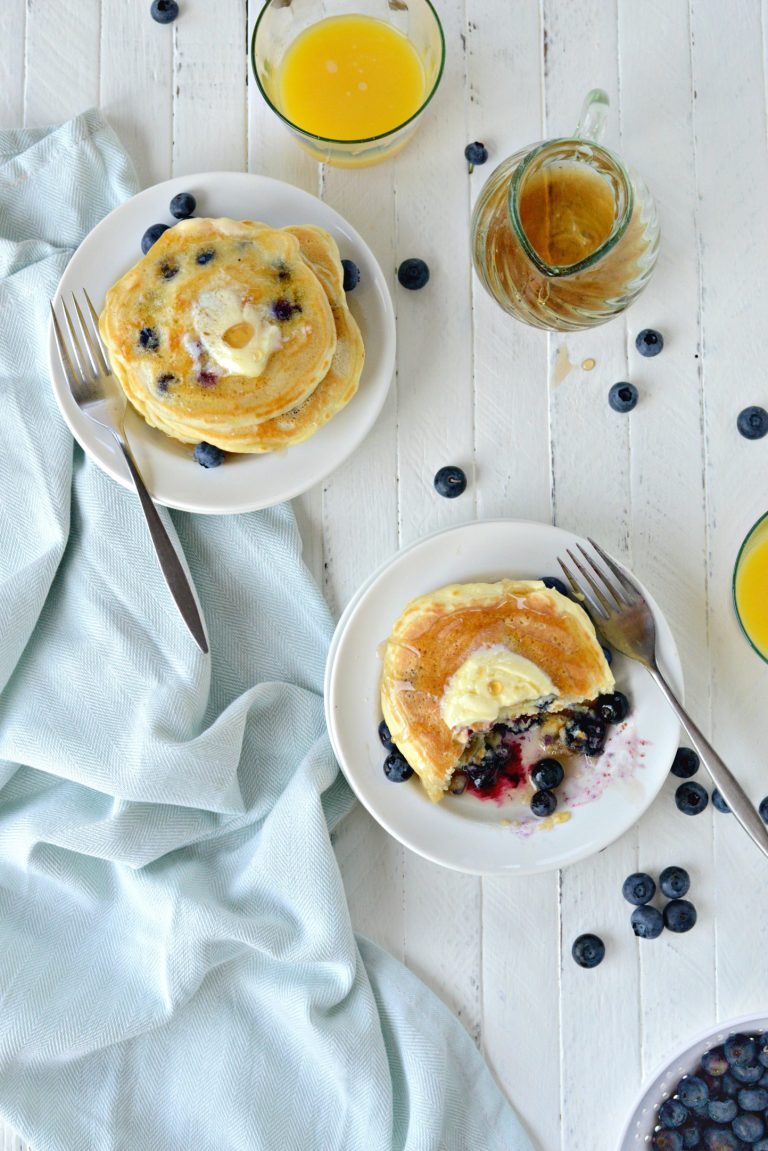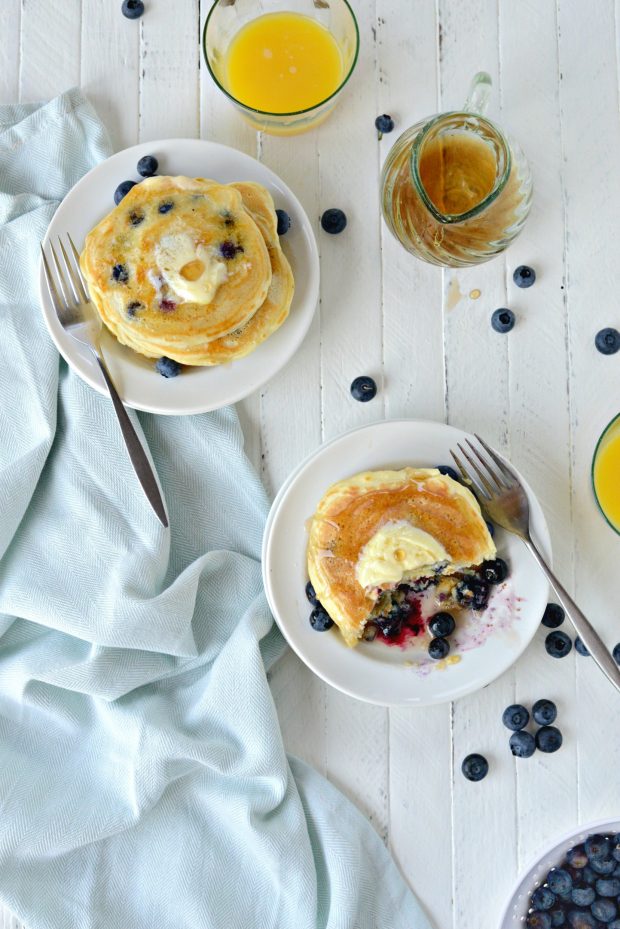 This post may contain affiliate links.
Buy the Cookbook: Simply Scratch : 120 Wholesome Homemade Recipes Made Easy Now available on Amazon »
THANK YOU in advance for your support!