Easily the best Homemade Blueberry Muffins around! Fresh blueberries moist crumb. These blueberry muffins are the end all be all.
It's Friday.
So I'm thinking homemade, from scratch, blueberry muffins are in order. Like I even handpicked the blueberries for ya!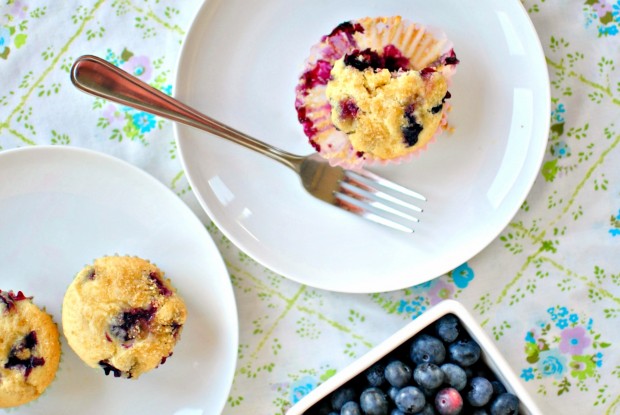 Have you ever gone blueberry picking? If you haven't… you must! Wednesday I took my girls picking for the very first time in all our lives, and it was so much fun. I'm pretty sure we will be making it a yearly tradition because together we picked 7.75 pounds of blueberries, almost filing the whole bucket… and it only cost me twelve dollars! That's pretty much a steal!
All-in-all it was a pretty darn fun day. Even if we woke up at the butt-crack of dawn or 7 am. It was the whole entire experience of picking our own blueberries, coming home to wash, pick through, freeze, package and store roughly 12 cups or so of blueberries which is probably enough to last us for the next year.
Blueberry picking is like a full time job.
So on our ride home from Hazen's Farm, we talked about all the things we want to make with the blueberries we picked. First up… blueberry muffins. So I had an idea… so I told them "how about you girls make the muffins… and I'll take the pictures!?!?" I was super excited… they were not so much. I think they weren't so excited about me taking pictures… but there's NO way I'm not blogging these muffins… SORRY! So that would explain the little and semi-little hands you see in the pictures. Aren't they cute?
But the payoff for all our hard labor was deliciously warm muffins bursting all over the place with fresh, tart, beeeeaaauutiful blueberries. It's almost impossible not eat 2 right off the bat… I so didn't, only….. I totally did.
Butter, sugar, blueberries… you know the usual suspects. My youngest did this set up… I'm telling ya, she's a pro.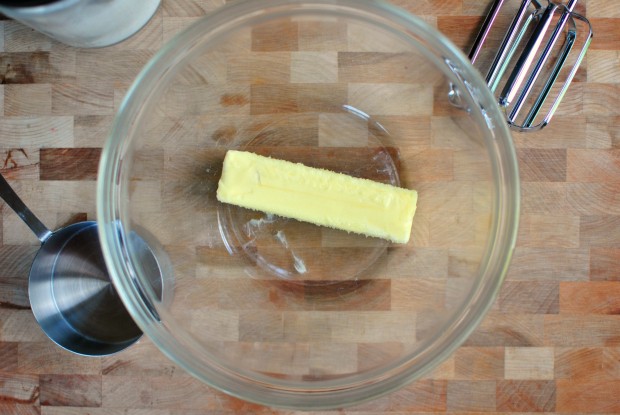 Drop a stick of softened butter into a bowl.
Blend until smooth.
Add in a cup of sugar. Here's the deal… I don't like SUPER SWEET muffins when they have fresh berries in them. The berries are sweet all on their own, so I don't want to be over sugaring the batter. But if you would like a sweeter batter try adding an additional quarter to half cup.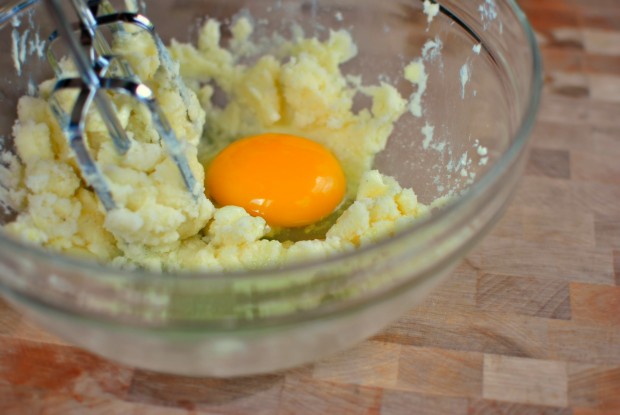 Crack in the eggs, one at a time mixing in between.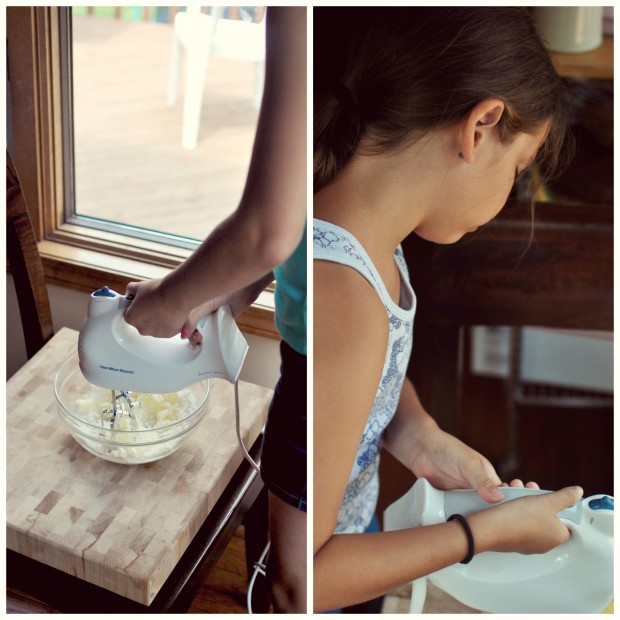 They each took turns… how cute. What's not cute… my oldest is almost as tall as I am.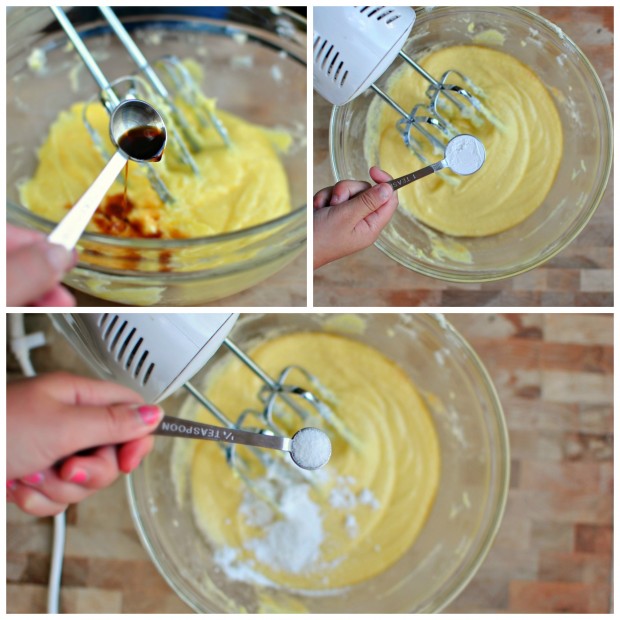 Next add in the vanilla extract, baking powder and salt.
Add one of the cups of all purpose flour and blend just until incorporated.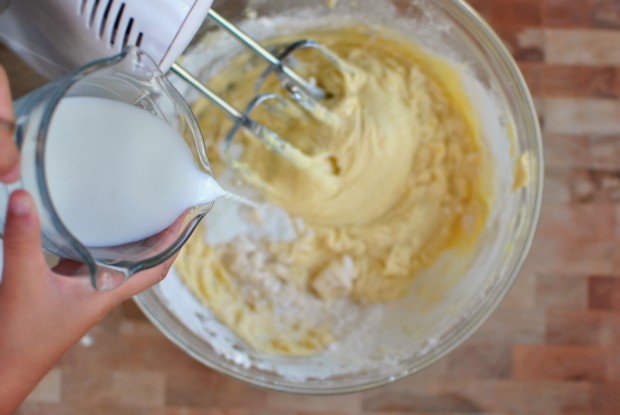 Add a quarter cup of the milk and blend.
Repeat with the remaining cup of flour…
… and pour in the second quarter cup of milk.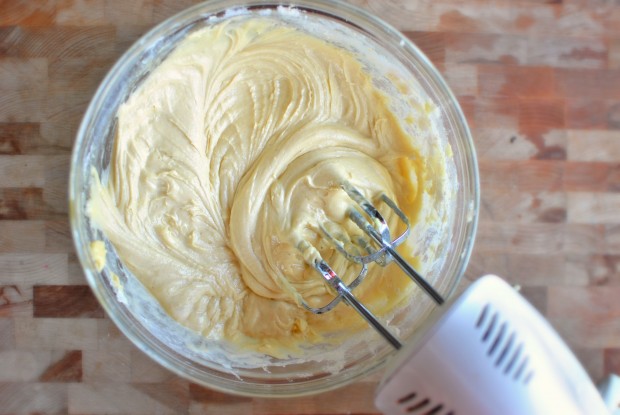 Mix on medium until the flour and milk are combined and the batter is smooth and thick.
Mix about a tablespoon of flour with 2-3/4 cups of fresh blueberries.
Is it me or does she look thrilled?
Add the blueberries to the batter…
… and carefully fold them in.
Fill each muffin liner with a heaping tablespoon full… like really heaping.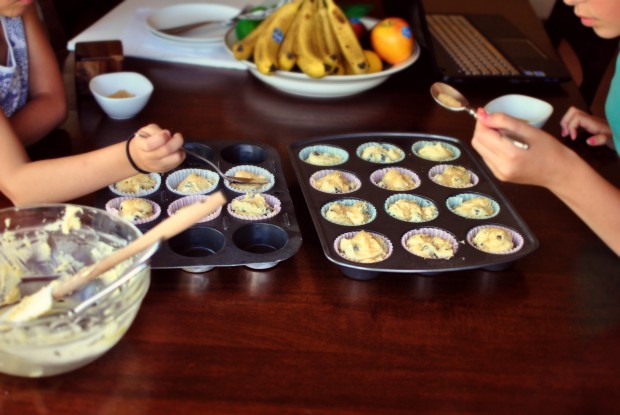 And sprinkle with a little sugar in the raw. This will add a little textural crunch and the necessary sparkle ;).
Bake in a 375 degree oven for 15-18 minutes. Rotate the pan for even baking. The muffins are done when they spring back when touched.
These are the prettiest homemade blueberry muffins I ever did see.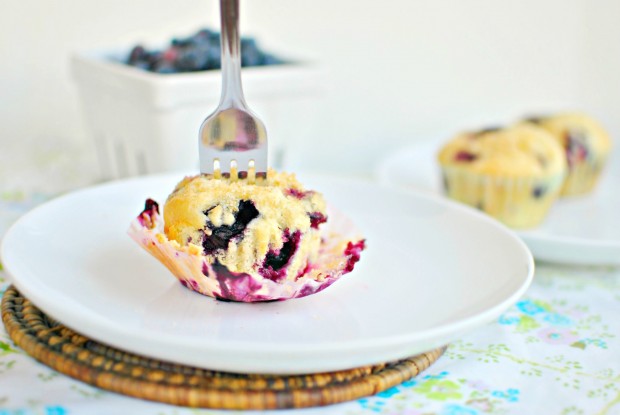 Forks. Optional.
Have a wonderful weekend friends!
Enjoy! And if you give this Homemade Blueberry Muffins recipe a try, let me know! Snap a photo and tag me on twitter or instagram!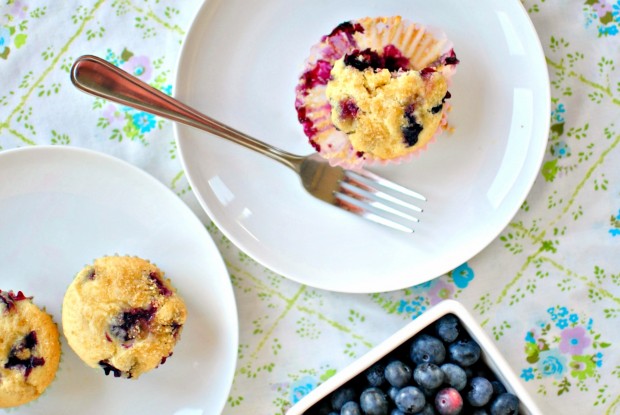 My cookbook Simply Scratch : 120 Wholesome Homemade Recipes Made Easy is now available! CLICK HERE for details and THANK YOU in advance! 
Homemade Blueberry Muffins
Easily the best homemade blueberry muffins around!
Yield: 18 muffins
Prep Time: 20 minutes
Cook Time: 15-18 minutes
Total Time: 40 minutes
Ingredients:
1 stick (1/2 cup) softened unsalted butter
1 cup sugar (use 1-1/4 cup for a sweeter muffin)
2 large eggs
1-1/4 teaspoon pure vanilla extract
2 teaspoons baking powder
1 teaspoon kosher salt
2 cups all-purpose flour, plus 1 tablespoon, divided
1/2 cup whole milk
2-3/4 cups fresh blueberries
1/4 cup sugar in the raw, more or less to taste
Directions:
Preheat your oven to 375 and line a muffin tin with 18 paper liners.
In a large bowl beat the softened butter until smooth. Add in the cup of sugar and blend until pale yellow.
Add eggs, one at a time and mix well after each egg is added.
Next measure and add in the vanilla, baking powder and salt. Mix just until combined.
Add in 1 cup of the flour, mix.
1/4 cup of milk, blend.
The remaining flour, mix and repeat with the remainder of the milk.
Mix on medium speed until the batter is thick and smooth.
Toss the blueberries in with a tablespoon of flour and stir.
Add the blueberries to the batter and use a rubber spatula to fold the blueberries into the batter.
Divide the muffin batter among 18 paper liners. Sprinkle with a little bit of turbinado sugar and then bake in a preheated oven for 15-18 minutes, rotating the pan halfway.
Let cool slightly before serving.
[this post contains affiliate links.]