Okay my friends, if you haven't made brown butter… what is wrong with you? Jusssst kidding.
No but really, why not? It's soooo easy and if you can even imagine it… browned butter is actually more delicious than regular-non-browned-butter is! I know, craziness!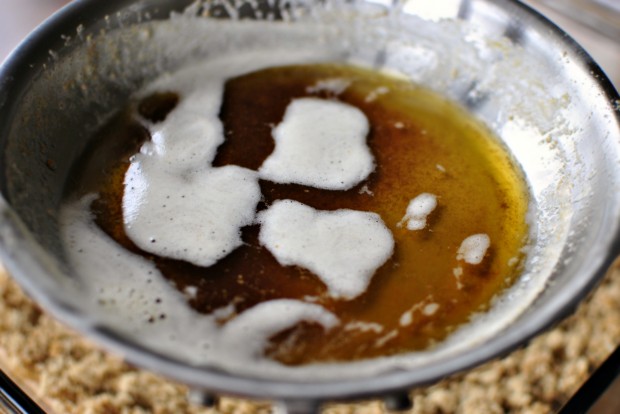 Brown butter is simply cooking the milk solids in the butter until they are a deep golden and, well… brown.
That's it!
Here are a few steps to help you first-timers.
Drop butter into a skillet over medium heat.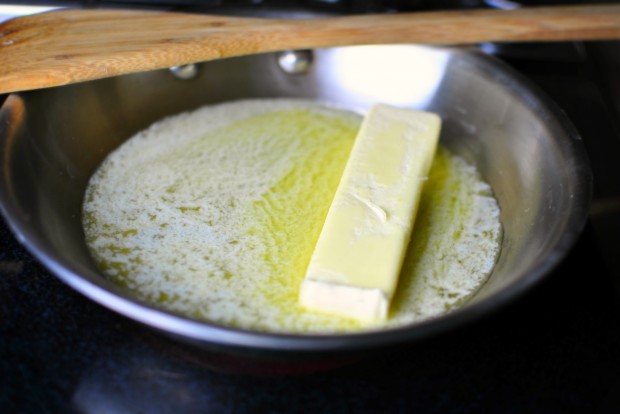 Let it melt.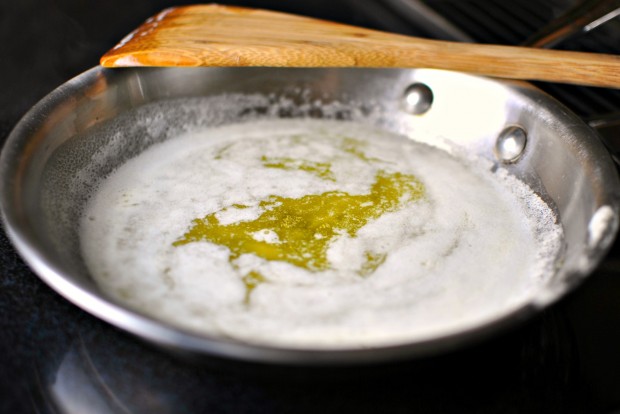 Stir occasionally.
You'll start to notice the change in color. That is the glorious magic of browning butter.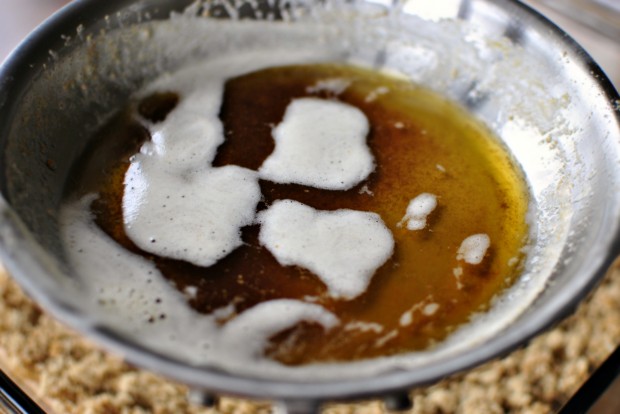 Pull it off right when it reaches a deep amber color. Now here are a few recipes for your viewing pleasure that call for browned butter! And believe me… that list is growing!
1: Oatmeal Brûlée with Brown Buttered Pears and Cinnamon Ginger Cream!
2: Roasted Butternut Squash and Orecchiette Pasta in a Brown Butter Sage Sauce
3: Eggnog French Toast Sticks and Brown Butter Maple Syrup
4: Ginger Pumpkin Bread with Maple Brown Butter Icing
5: Brown Butter – Peanut Butter Cookies
Feel free to link up your favorite brown butter recipes in the comment section below :)!