For a time, this White Chocolate Peppermint Popcorn could only be bought in a bag, that is until I made it at home. This sweet, peppermint-y treat is perfection!
I'm starting to get in the Christmas spirit. Can ya feel it? This weekend I have plans to deck the halls, oh and while I'm doing that I'll be sure to have Michael Buble's holiday album playing on repeat.
Once I get in full cheer mode, look out! I pretty much drive Pat crazy with the constant Christmas music, like 24-7, I can't help myself! And don't even get me started on Christmas MOVIES. I will always love the classics like Frosty, Rudolph and The Grinch (the cartoon version of course). It's actually one of the reasons I had kids, that and to go trick-or-treating on Halloween. BUT when I finally sit down with my mountain of gifts to wrap I also watch some of my favorite Christmas movies starting with It's a Wonderful Life and ending with Love Actually and The Holiday.
One thing is for sure; whatever movies I'm watching, I'll have a bowl of this White Chocolate Peppermint Popcorn resting on my lap.
And I'm not sharing.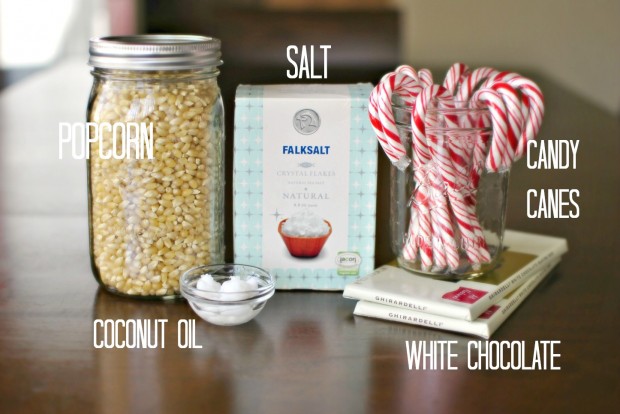 Okay, now picture this: me at the grocery store and I'm in the chip, pretzels and popcorn aisle and my eyes lock on a bag of white chocolate peppermint popcorn and I stop, stare and sigh. My mouth instantly needed to taste this salty-sweet combo. I thought to myself "This would make a yummy holiday post!" so I picked up some candy canes and white chocolate and went home to make this dangerous treat.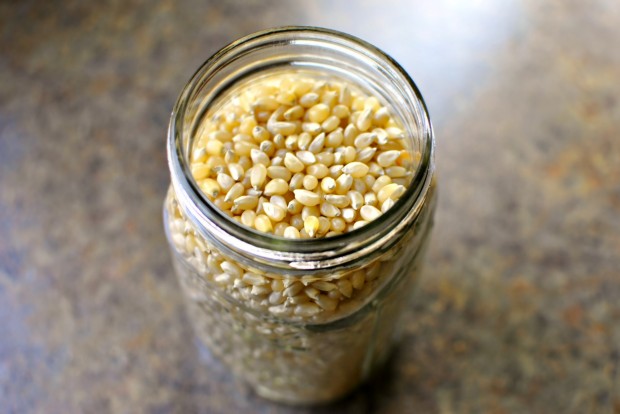 I popped my own corn for this recipe. It takes up a little bit more of my time, but if I had an air popper I'd of used that instead. But if you're like me and don't own one of those then follow the method I used in this post and you'll be golden. I worked in batches, using a quarter cup of kernels per batch to get just the right amount of popped corn. I had some kernels that didn't pop so that's why I did a double batch. If you are using an air popper you won't have that problem so just use 1/4 cup which should yield about 8 cups of popcorn!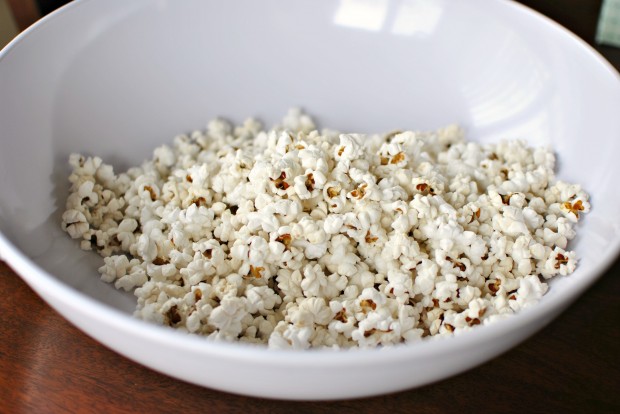 Start with 8 cups of popped corn however you make it, stove-top or air popped.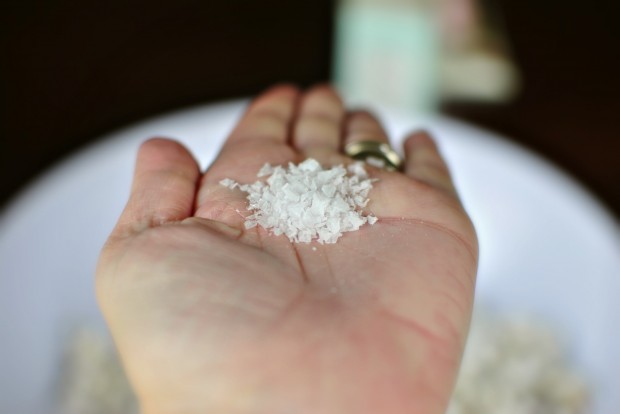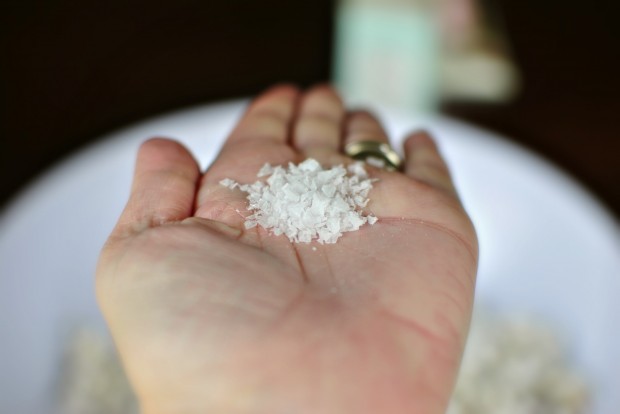 Grab a generous pinch of flaked sea salt and sprinkle that over top. My pinch looks like a teaspoon… oh well.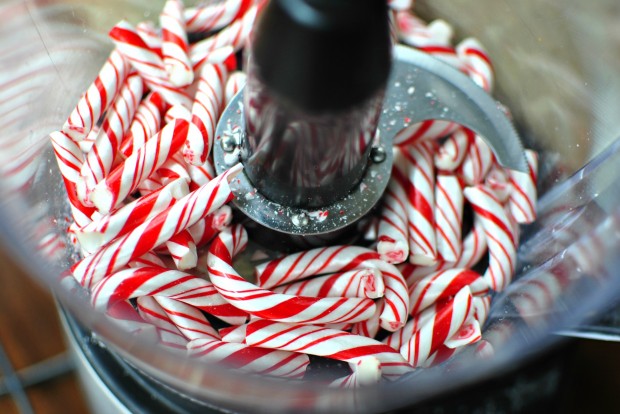 In the bowl of you food processor grind up a few candy canes. I did all twelve because I had plans for the leftover candy cane dust.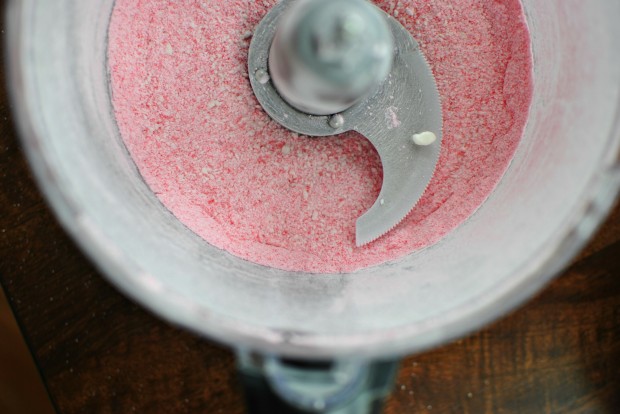 Turn the food processor on until the canes are no more and all you have is fine candy cane dust.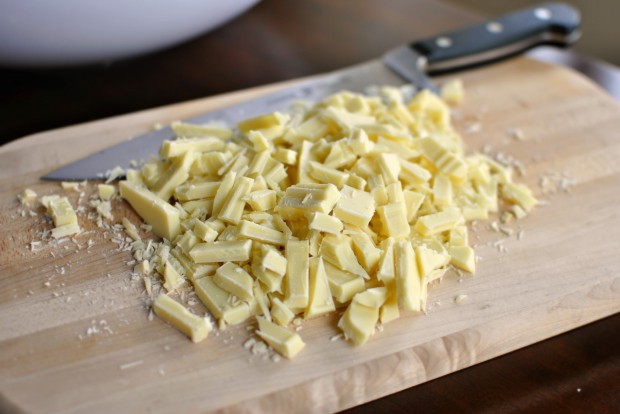 Chop up two 8 ounce bars of Ghirardelli white chocolate into pretty similar size pieces. You can place those in a bowl over simmering water to gently melt.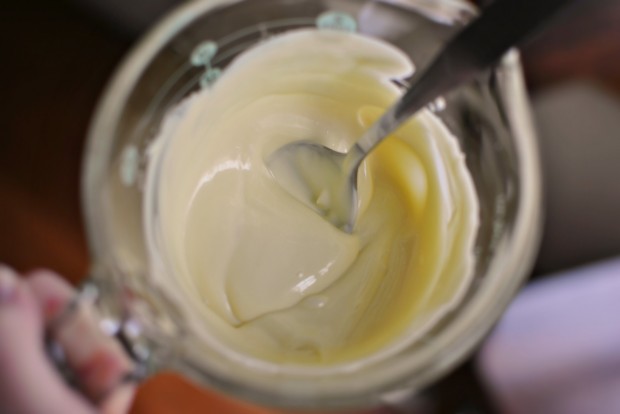 Or you can pop them into a microwave safe measuring cup and heat slowly until melted completely. Stir to make sure there are zero lumps.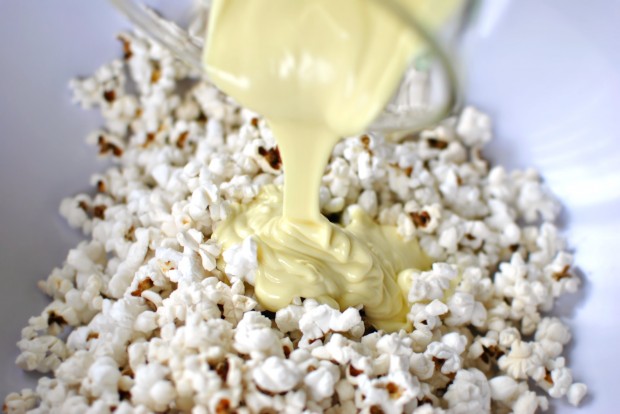 While the chocolate is still warm, pour it over the pop corn.
Use a large rubber spatula, stir until the popcorn is evenly coated.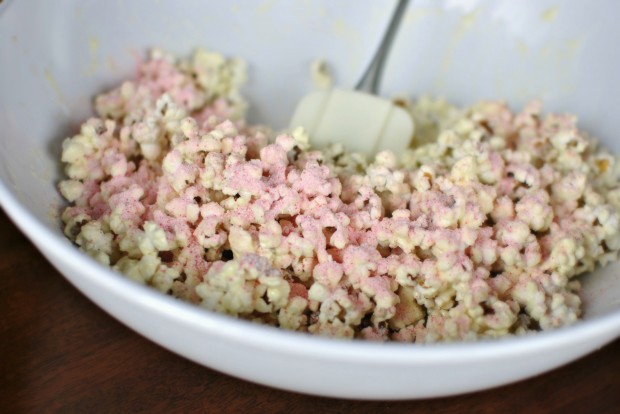 Sprinkle with a quarter cup of the ground candy canes.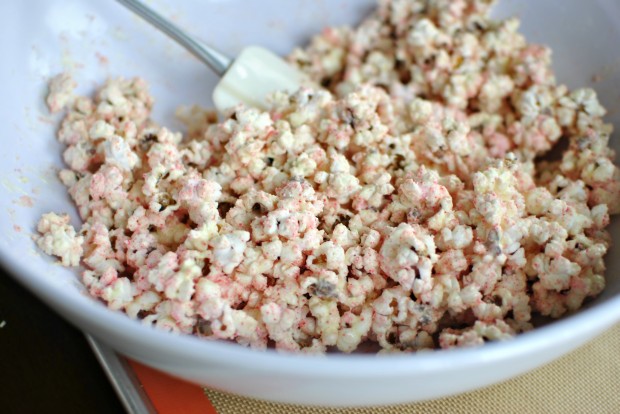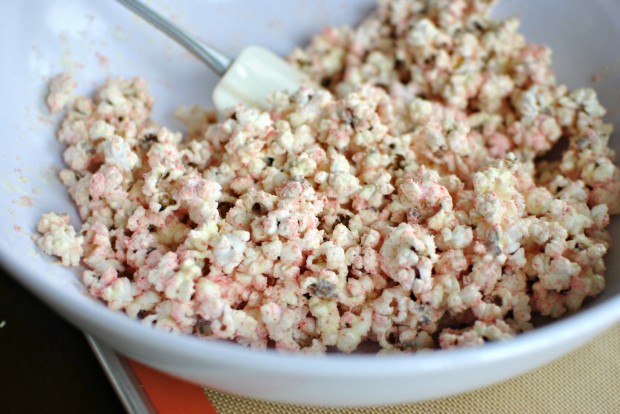 And toss that too.
Next sprinkle a little bit of the candy cane dust on the spoon that you stirred the chocolate with and sample. Gah! SO good!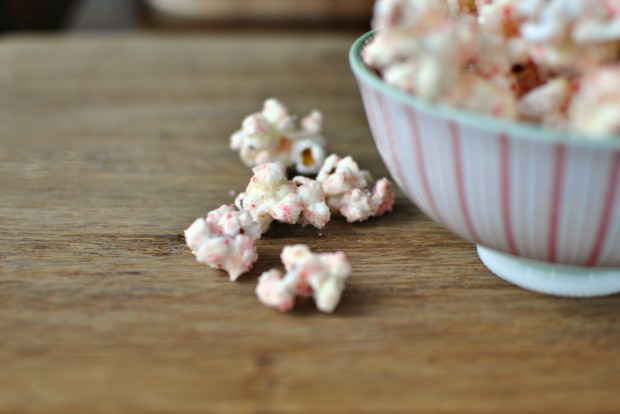 I must have been in a white chocolate peppermint coma because I forgot to take a picture of the popcorn spread out on a lined baking sheet. I will also add that I popped the pop corn, once spread on the cookie sheet, into the fridge for 15 minutes to help set the chocolate.
Salty and sweet is my most favorite flavor profile combo of all, but then add in the peppermint and I just about died.
Enjoy! And if you give this White Chocolate Peppermint Popcorn recipe a try, let me know! Snap a photo and tag me on twitter or instagram!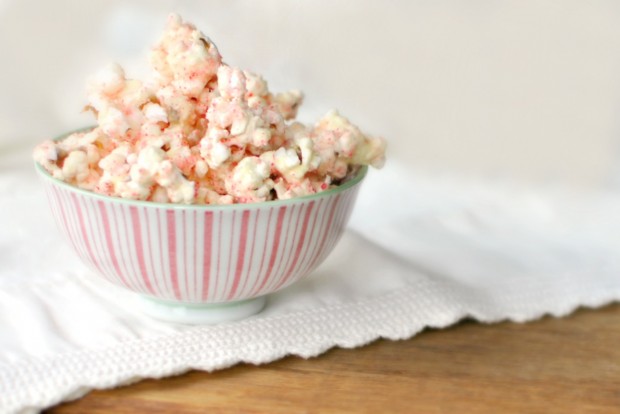 Yield: 12 servings
White Chocolate Peppermint Popcorn
Salty, sweet and peppermint-y popcorn! A delicious festive popcorn perfect for the holidays! Makes 6 cups or 12 (1/2 cup) servings.
Ingredients
8 cups plain air-popped popcorn
1 pinch flaked sea salt
16 ounces white chocolate, chopped (I used Ghirardelli)
1/4 cup finely crushed candy canes
Instructions
CRUSH THE CANDY CANES:
Added 12 candy canes into the bowl of my food processor and processed them until they were a fine dust. You only need 1/4 cup so unless you have other uses for the candy cane dust then you can scale it down a bit.
MAKE THE POPCORN:
Start with 6 cups of non-buttered popcorn. I popped my on the stove top with coconut oil. But if you have an air popper that would work even better.

In an extra large mixing bowl add the popcorn, sprinkle with a generous pinch of flaked sea salt and toss.

Add the chopped chocolate into a microwave safe measuring cup and heat slowly until melted and smooth, about 45 seconds to a minute (depending) stirring every 10 seconds.

Pour the melted white chocolate over the popcorn and toss it around until the popcorn is evenly coated.

Sprinkle with a quarter cup of candy cane dust and mix some more.

Spread the popcorn on a silicone lined baking sheet and let the chocolate set up. I popped my cookie sheet in the fridge for 15 minutes before breaking it up and snacking right away.
Notes
Store in an air-tight container for 2-3 days, possibly longer... but it didn't make it that far!
Serving: 4ounces, Calories: 250kcal, Carbohydrates: 33g, Protein: 3g, Fat: 12g, Saturated Fat: 7g, Polyunsaturated Fat: 1g, Monounsaturated Fat: 4g, Cholesterol: 8mg, Sodium: 38mg, Potassium: 132mg, Fiber: 1g, Sugar: 26g, Vitamin A: 26IU, Vitamin C: 1mg, Calcium: 76mg, Iron: 1mg
[this post contains affiliate links.]
This post may contain affiliate links.
Buy the Cookbook: Simply Scratch : 120 Wholesome Homemade Recipes Made Easy Now available on Amazon »
THANK YOU in advance for your support!