This is a delicious, simple chocolate fondue. Dip fresh strawberries, bananas, pineapple and blueberries or gram crackers, marshmallows or cubed pound cake.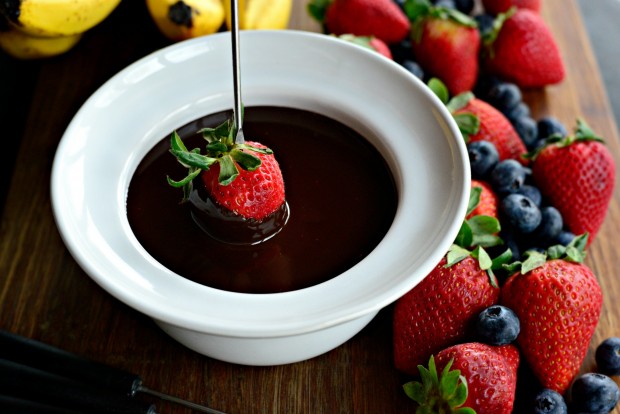 What shouts "Happy Mother's Day" more than fresh fruit and a bowl of melty chocolate? Okay, so maybe wine too. Wine, fruit AND chocolate for the Mother's Day win!
Unfortunately there is not wine in this chocolate fondue (sorry!).
But sipping while dipping is totally welcomed. Also, this is not just any chocolate, it's a good-quality Fair Trade chocolate- to be precise. Yup. Just like last year I've teamed up with Fair Trade USA and several talented bloggers to be a part of a fantastic Fair Trade brunch (and giveaway!), to not only spread the news about the importance of buying Fair Trade goods but to also share about the women farmers that are behind them. Oh and there's also a big box of goodies we're giving away.
Let's be real, Mom's make a difference. They teach us how to love, nurture and also be strong, smart and independent. For Mother's Day last year I made these bonkers awesome Banana Chocolate Chunk Streusel Mini-Muffins for Mother's Day and this year I decided to go a simple and yet delicious route. The fondue. I've been making fondue for years. It's my go-to dessert for when I host a large party or family gathering mostly because it's fairly inexpensive to throw together and um, hello? chocolate. Adults love it and not only is it fun for kids to dip but you'll be loving the fact that they're actually eating some fruit! (covered in chocolate, but oh-wells!)
My one rule of thumb is to never, under any circumstances, skimp on the chocolate when making chocolate fondue. Good quality chocolate is key to making this a deliriously rich chocolate sauce. Some things I like as dippers are; strawberries (obviously), blueberries (try to find large, firm berries), bananas (this may be my favorite), pineapple (just kidding, THIS is my favorite), pound cake, cookies annnnd my fingers.
Just kidding, maybe.
Before you move down to the recipe steps, I'd like you to first meet Kyomugisha Joy!! Kyomugisha and her family have been growing tea since 2007. She says that the biggest impact of selling Fair Trade Certified tea is that it has enabled her to send 2 of her children (aren't they adorable?!) to school (her other 2 will attend when they are old enough). And hopes to use future income to establish tea nurseries that will help expand tea growing opportunities for her community. She also wants to develop a nutrition program in the community teaching people how to start kitchen gardens that will help prevent malnutrition. (Click HERE to learn more on Fair Trade funds use and for info and photos on other the Mpanga Growers Tea Factory)
Kyomugisha you are amazing.
To Make This Chocolate Fondue You Will Need:
good quality semi-sweet chocolate (chopped if using a bar of chocolate)
whole milk
ground cinnamon
pure vanilla extract
coconut oil
Just about everything I used for this fondue is Fair Trade. From the chocolate, to the cinnamon and coconut oil. I like knowing that by me purchasing Fair Trade goods, my money is going to help these farmers build upon their community and in return they can continue to work, take care of their family and continue to produce amazing products.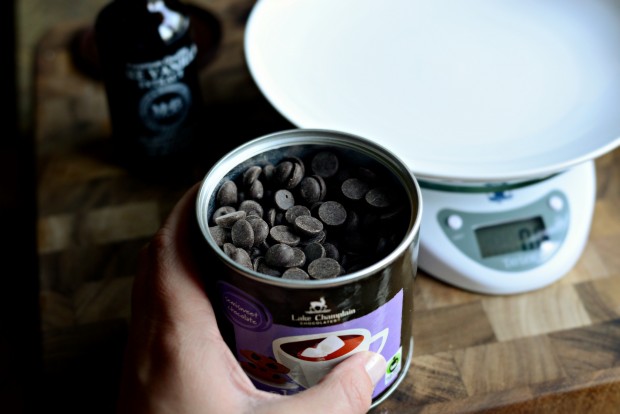 This fair trade chocolate is pretty darn good. Just sayin.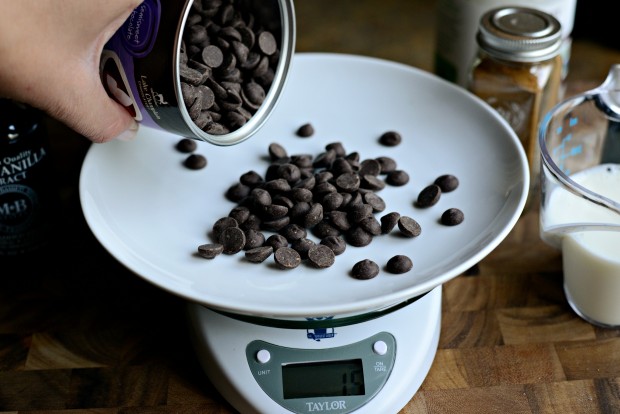 Measure 10 ounces of semi-sweet chocolate.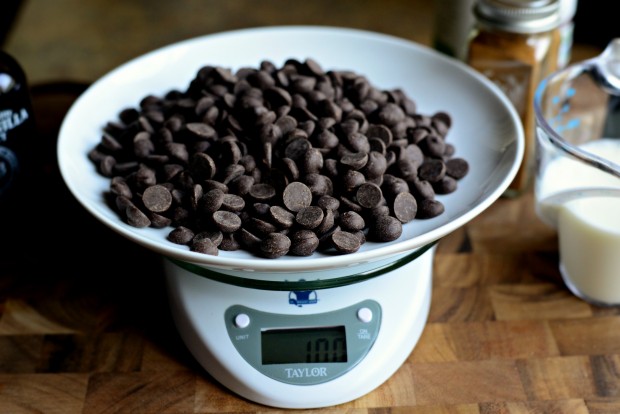 Which is about this entire tin.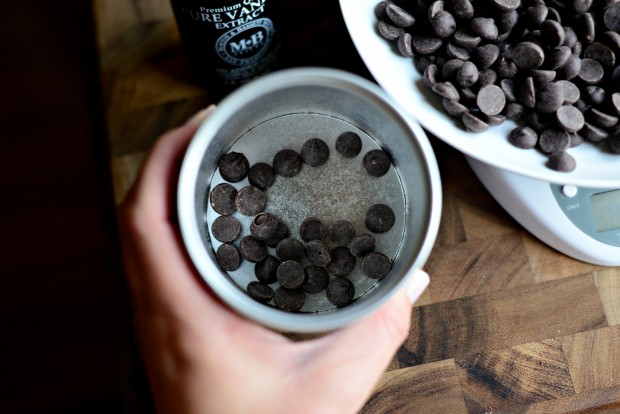 Any morsels leftover is purely for snacking on.
Add the chocolate into a medium bowl.
Pour in 1/2 cup whole milk.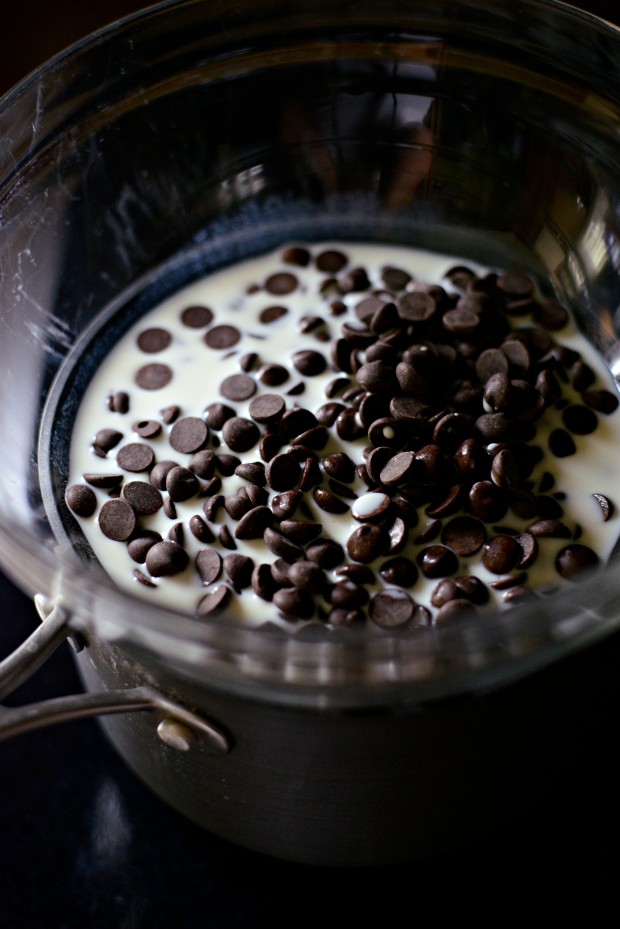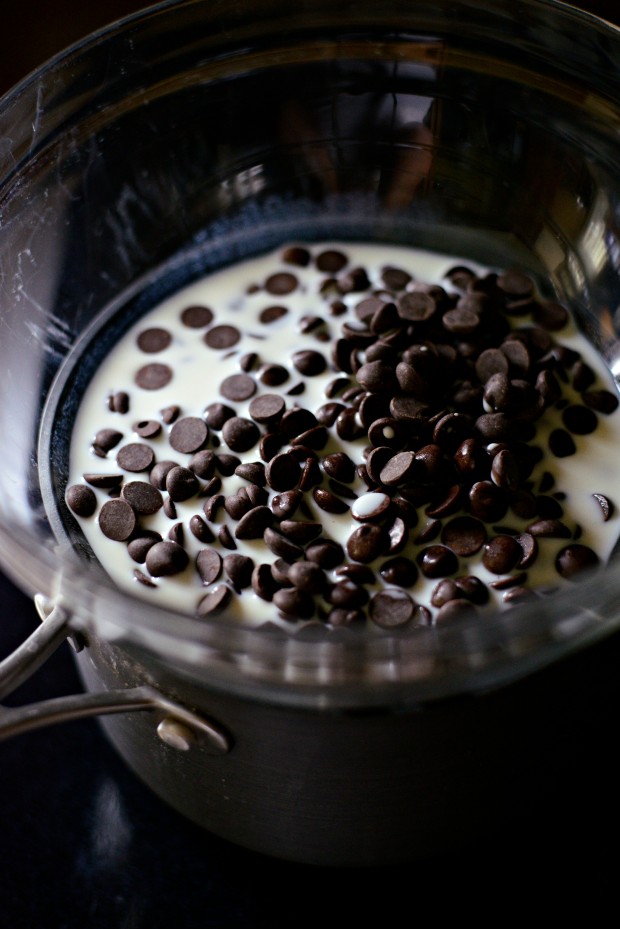 Set the bowl over a pot of shallow water that is simmering.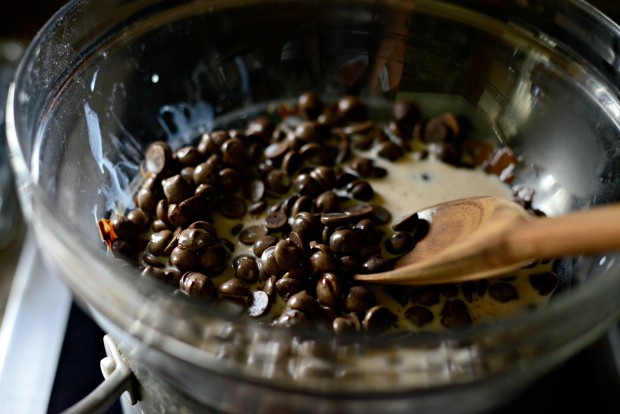 Stir until fully melted and smooth like buttah.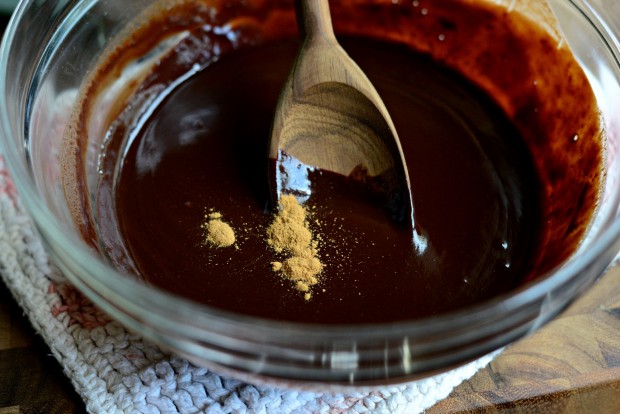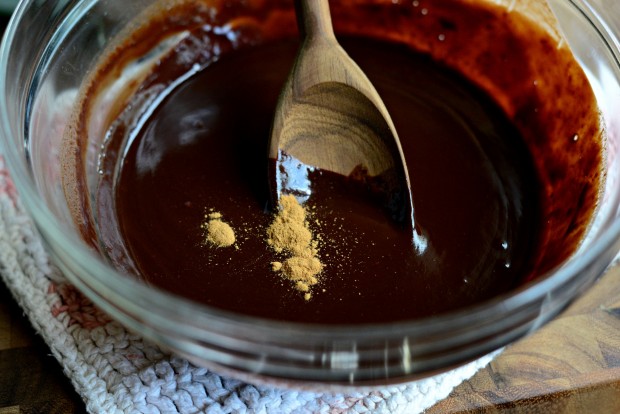 Add in 1/4 teaspoon cinnamon. I love the subtle flavor of cinnamon in chocolate, feel free to add more for a little extra pop.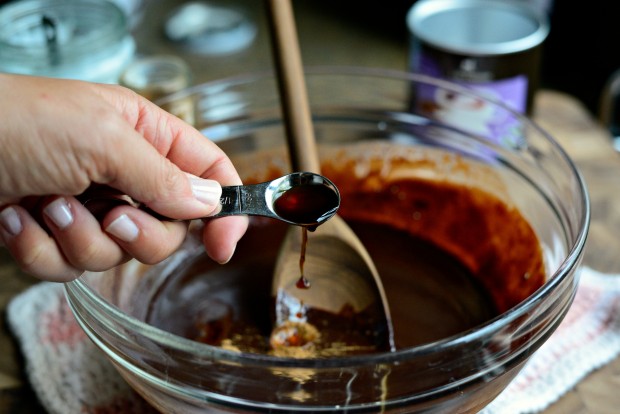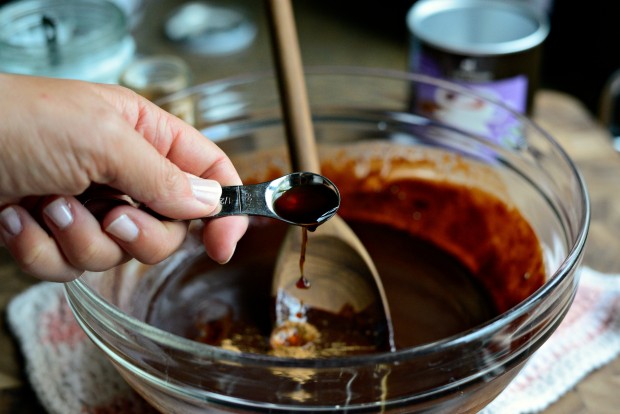 1/2 teaspoon vanilla extract.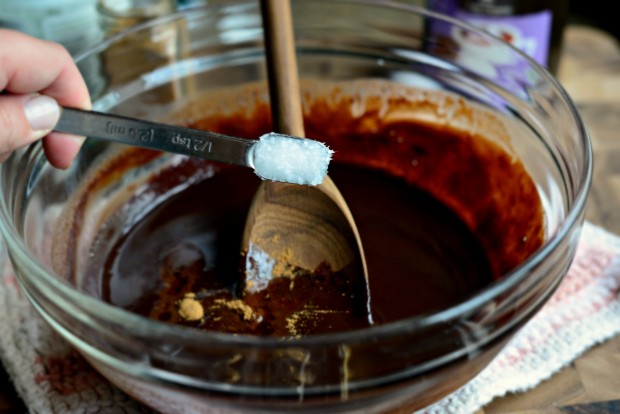 And a 1/2 teaspoon coconut oil, this will give the fondue some gloss.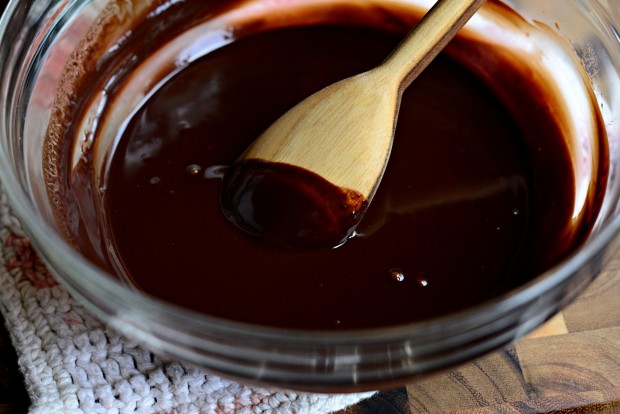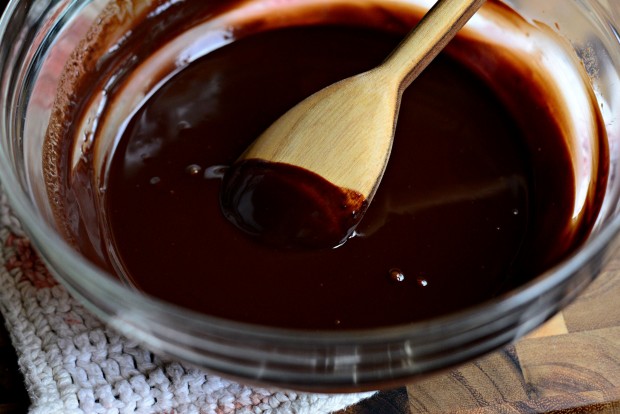 Again, stir until smooth.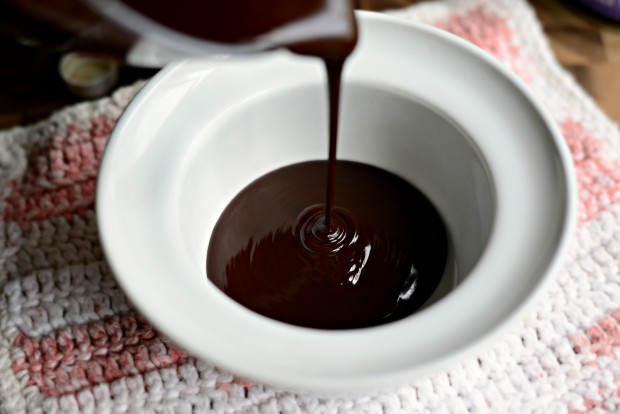 Pour into a smallish bowl, if you have one of those nifty fondue sets with the tealight, use it to keep the chocolate warm and creamy. I was so tempted to replace the bowl with my face.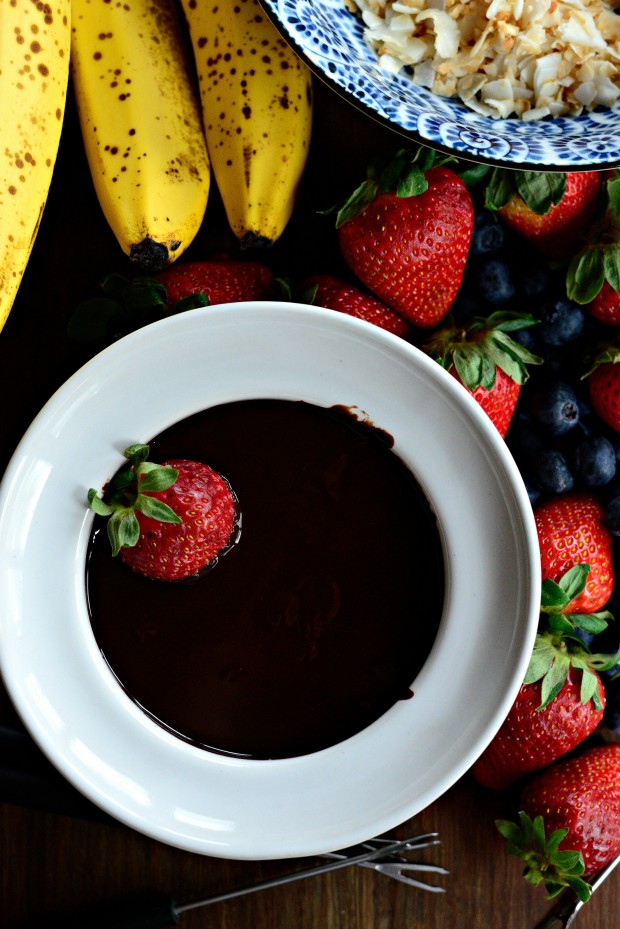 It's well established that strawberries are pretty good dipped in chocolate.
Basically chocolate fondue is a jacuzzi for fruit and things.
Blueberries and bananas are pretty fab as well. But pineapple is my jam. I could punch myself in the face for forgetting to pick some up. How could I forget??
Oh and a little toasted coconut action sprinkled over top isn't too shabby either!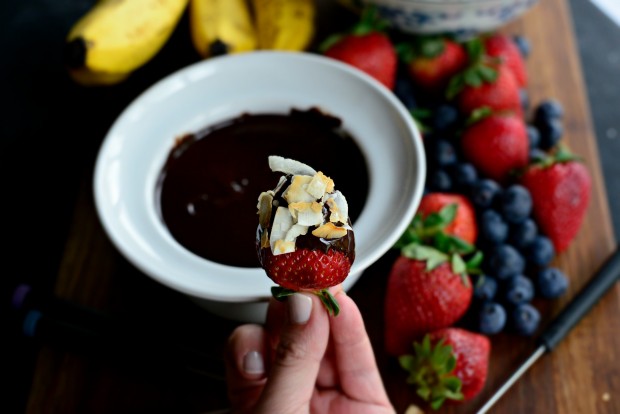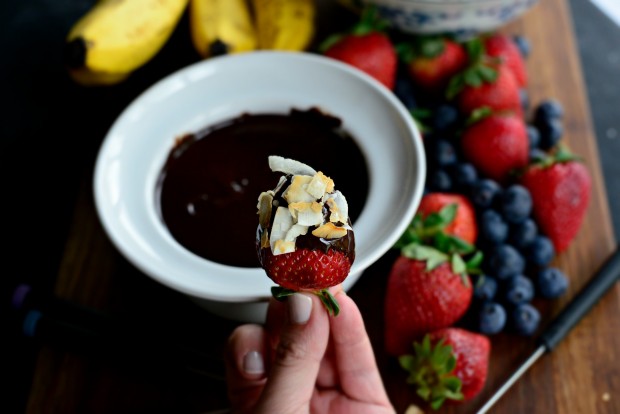 Enjoy! And if you give this Chocolate Fondue recipe a try, let me know! Snap a photo and tag me on twitter or instagram!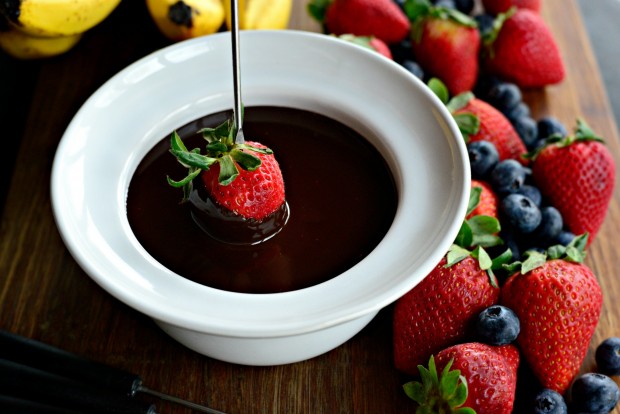 Yield: 12 servings
Simple Chocolate Fondue
Simple and sweet! The perfect chocolaty goodness for dipping fresh fruit, baked goods or whatever your heart desires! Yields 1¼ cups or 12 (2 tablespoon) servings.
Ingredients
10 ounces quality semi-sweet chocolate, chopped if using a bar of chocolate
1/2 cup whole milk
1/4 teaspoon ground cinnamon
1/2 teaspoon pure vanilla extract
1/2 teaspoon coconut oil
Instructions
Bring a saucepan with about an inch or two of water to a simmer.

In a medium bowl add the chocolate and milk. Place bowl over simmering water (water should not touch the bottom of the bowl) to create a double boiler. Stir occasionally until the chocolate has melted and is smooth. Carefully remove the bowl from the pan and stir in cinnamon, vanilla and coconut oil.

Pour chocolate into a heat-safe bowl and serve with fresh fruit (strawberries, bananas, blueberries, pineapple and kiwi) or baked goods like cubed pieces of pound cake or small cookies.
Notes
The chocolate fondue can be refrigerated, once cooled, and then reheated again by following the instructions above for a double boiler method.
Serving: 2tablespoons, Calories: 145kcal, Carbohydrates: 13g, Protein: 2g, Fat: 10g, Saturated Fat: 6g, Polyunsaturated Fat: 1g, Monounsaturated Fat: 3g, Trans Fat: 1g, Cholesterol: 2mg, Sodium: 7mg, Potassium: 148mg, Fiber: 2g, Sugar: 9g, Vitamin A: 28IU, Vitamin C: 1mg, Calcium: 27mg, Iron: 2mg
This post may contain affiliate links.
Buy the Cookbook: Simply Scratch : 120 Wholesome Homemade Recipes Made Easy Now available on Amazon »
THANK YOU in advance for your support!