Scalloped Corn Casserole is a simple to throw together side dish. Fresh corn, quick homemade cream corn and crushed crackers mixed with eggs, milk, salt and pepper baked into a fluffy, creamy and delicious casserole.
Growing up my family had what I think is a pretty traditional Thanksgiving dinner. Turkey, green bean casserole, mashed potatoes, candied sweet potatoes and stuffing. I'm not complaining, it was delicious! But once Pat and I started dating in high school, I started going to his parents Thanksgiving dinner and I was able to experience different Thanksgiving sides. I had Brussels sprouts for the first time and I fell in love with my mother-in-law's scalloped corn.
Over the years, I've watch her make this at least two dozen times. She measures and does everything by feel and mixes it right into the casserole dish before baking.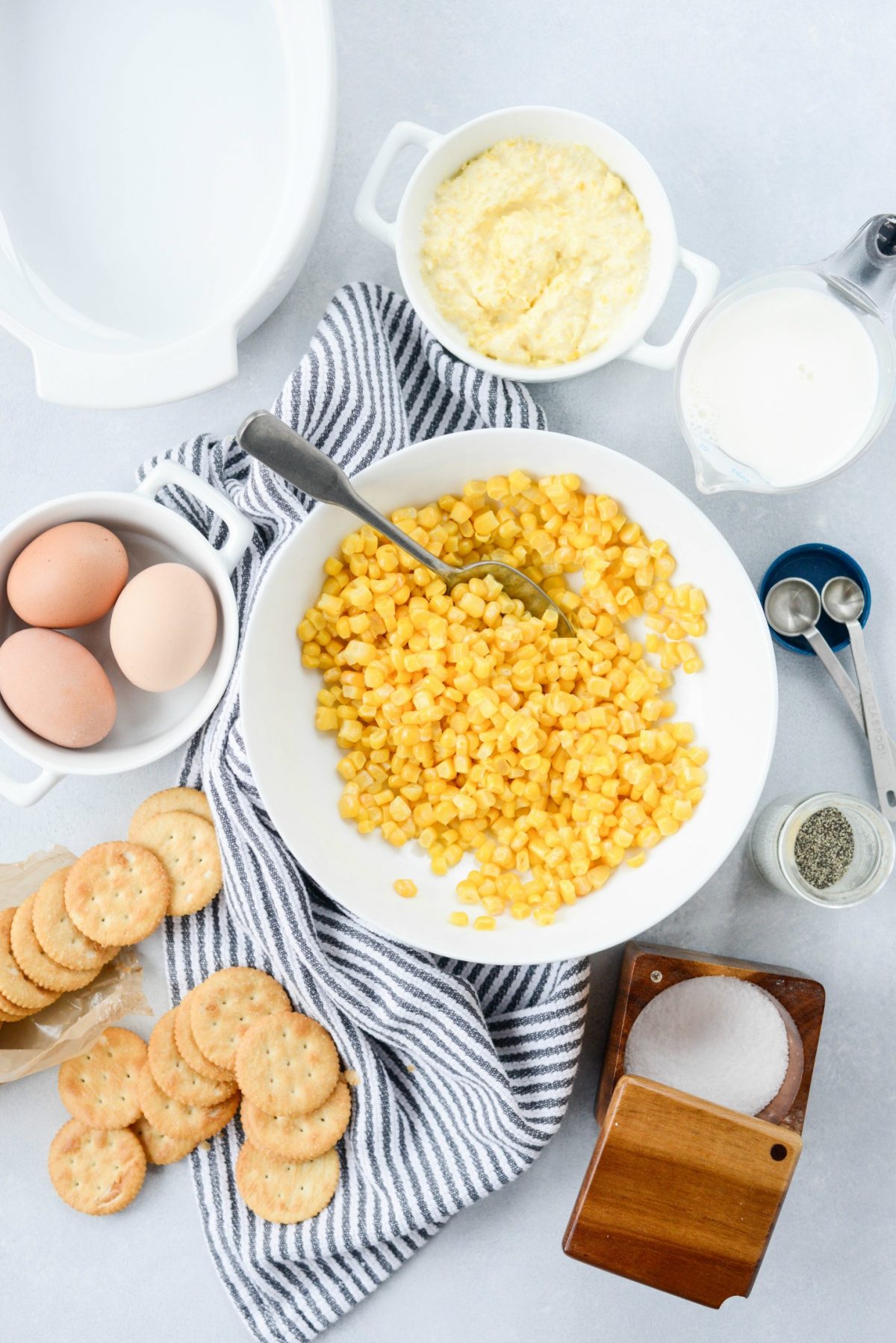 To Make This Scalloped Corn Casserole You Will Need:
eggs
whole milk
sweet corn kernels [thawed if frozen]
heavy cream
crackers [Ritz or Saltines]
kosher salt
black pepper
I am not one for eyeballing recipes, especially casseroles. Over the years I've taken notes, and every year I tell myself I'm going to make Brenda's scalloped corn casserole for the blog. But then I get side tracked and my plan is shot to you-know-where.
Normally my mother-in-law uses cream style canned corn, but I wanted to give her recipe a fresh approach by eliminating the cans.
First thing I did was place 1 cup of the sweet corn into my mini food processor along with 1/4 cup of heavy cream and pulsed it until the corn was finely chopped and creamy. Set aside.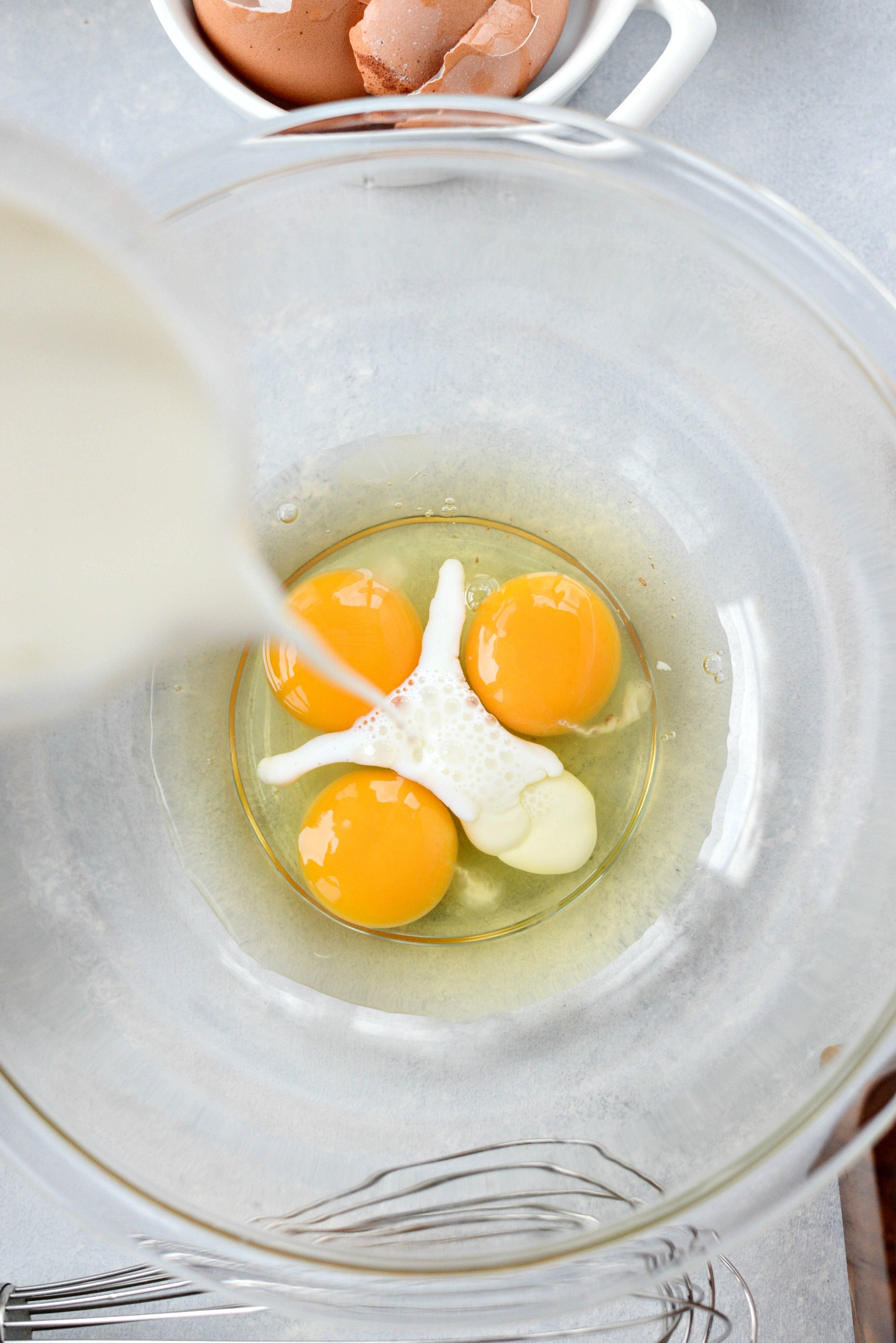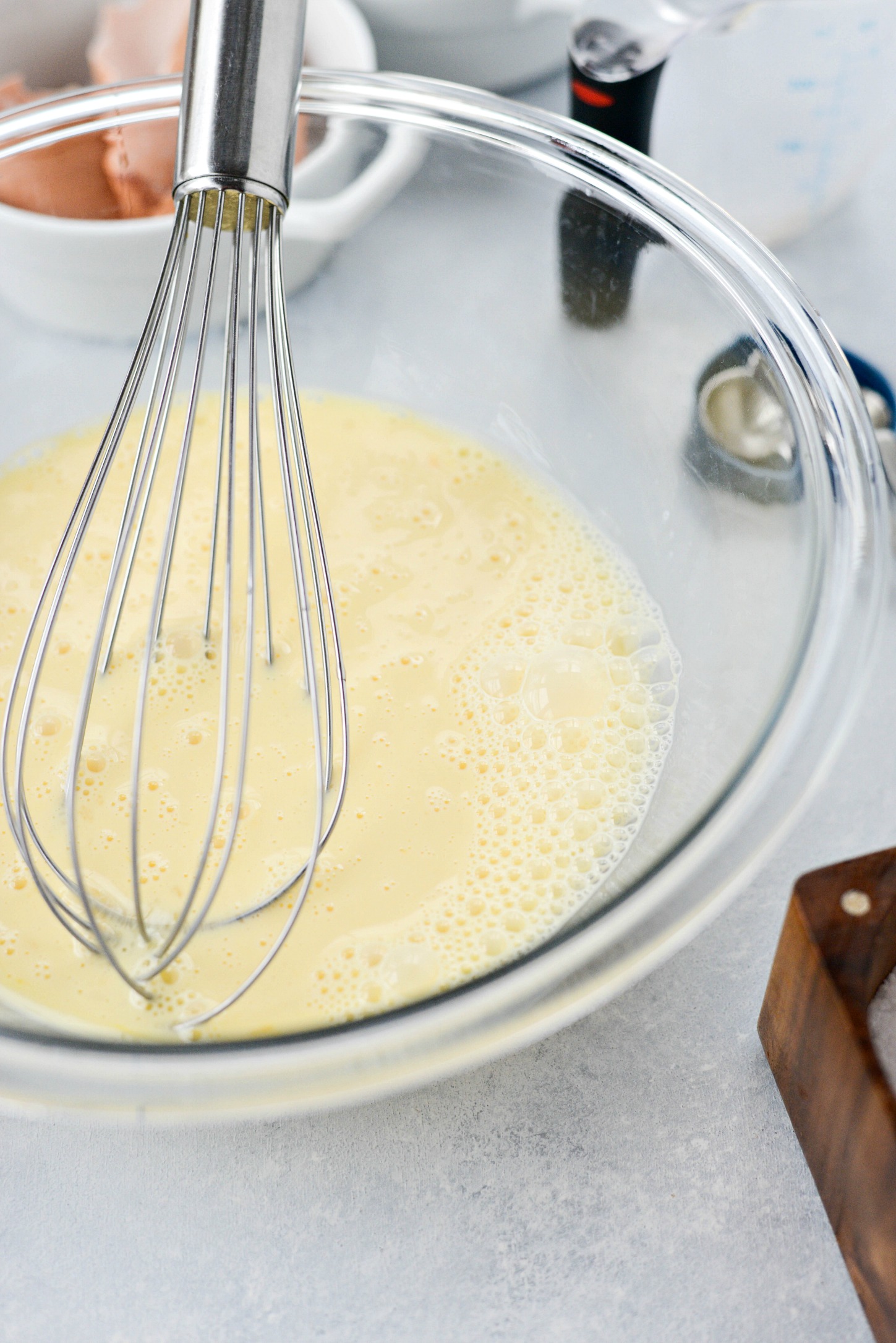 Preheat your oven to 350° and butter a 1.5 to 2-quart casserole dish. Then, in a medium bowl whisk together 3 eggs and 1 cup of whole milk.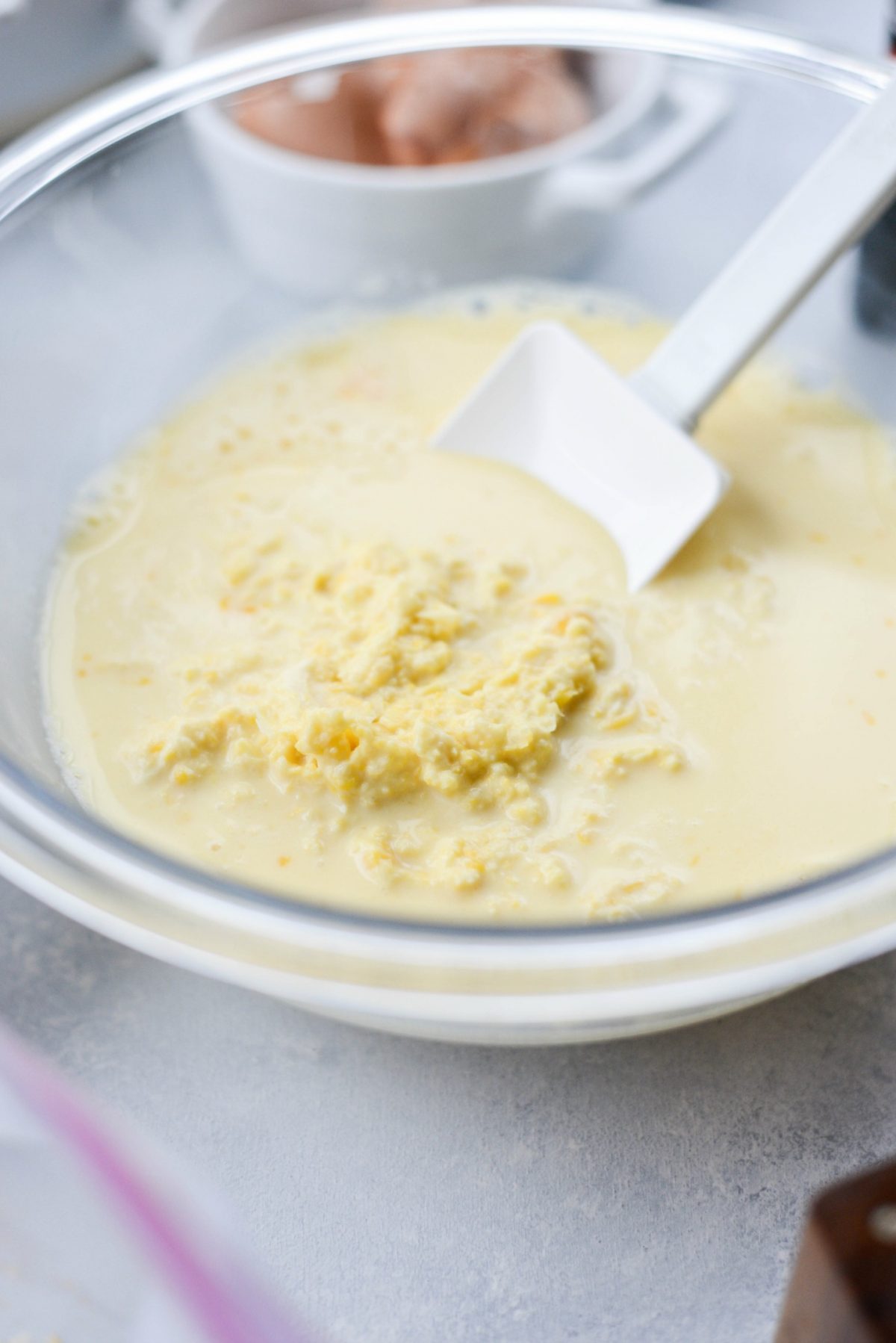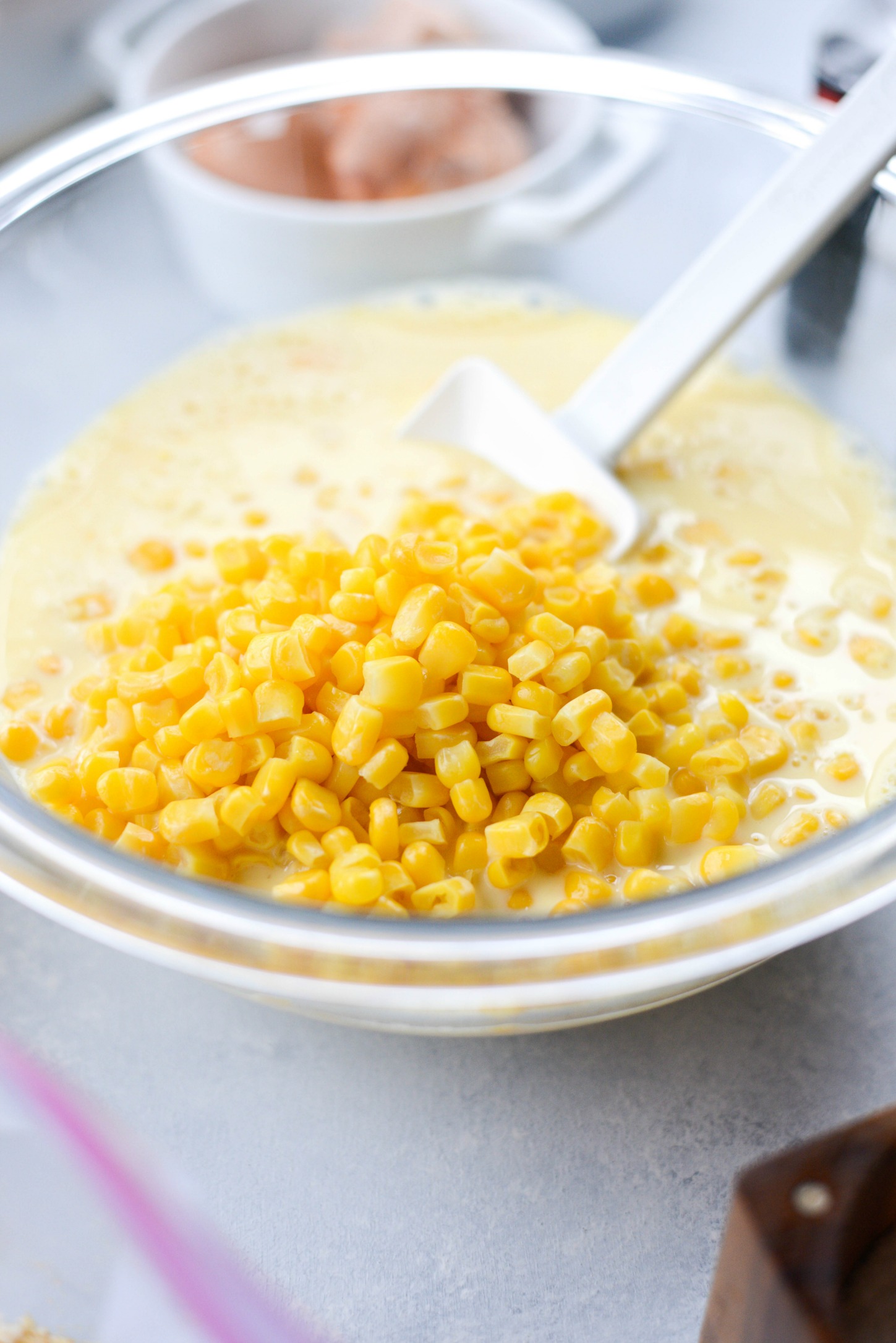 Next add in the creamed corn, thawed whole corn kernels, crushed cracker crumbs [1 sleeve = 1 cup give or take] and season with 1 teaspoon kosher salt and 1/4 teaspoon black pepper.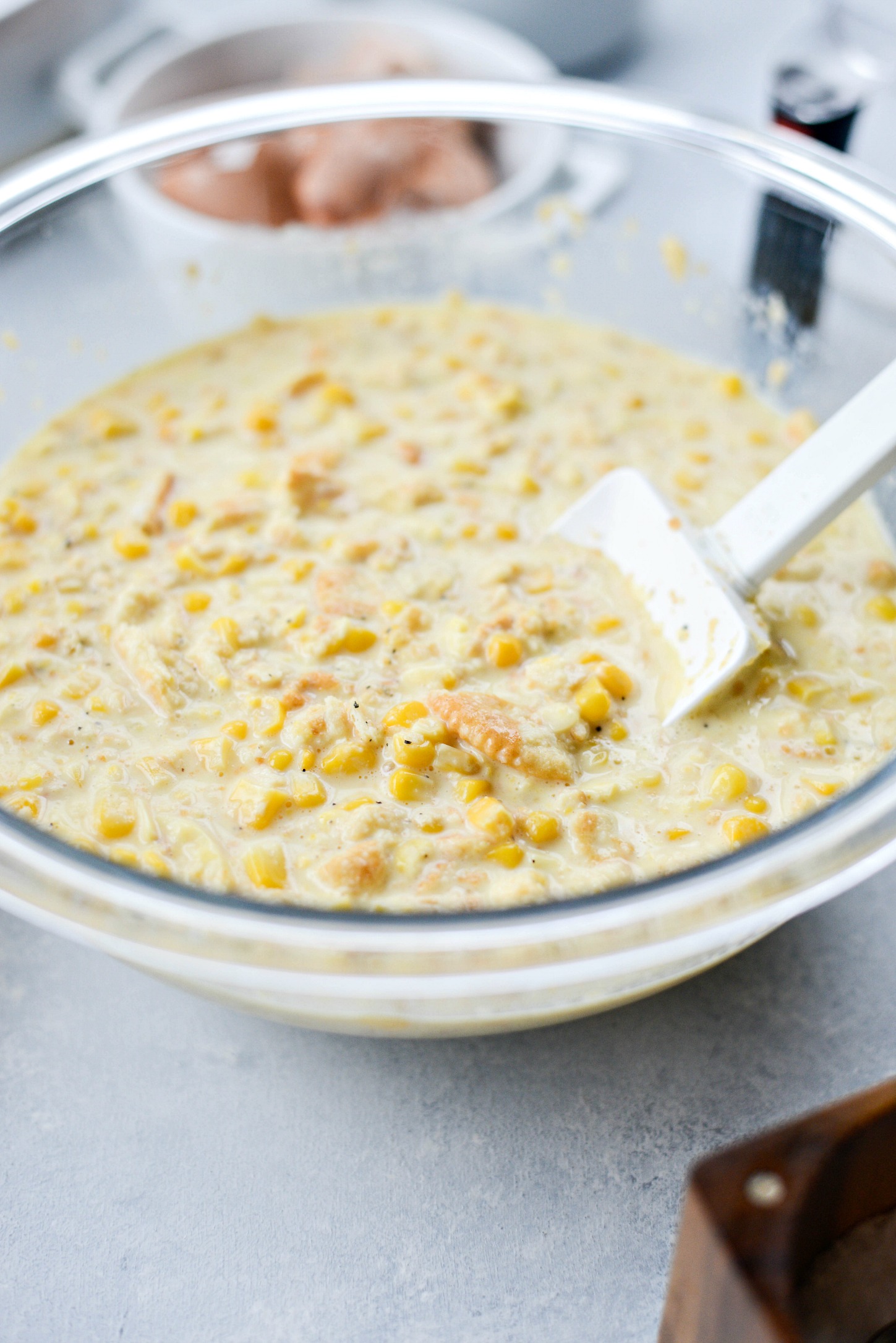 Switch over to a rubber spatula to combine the scalloped corn casserole ingredients.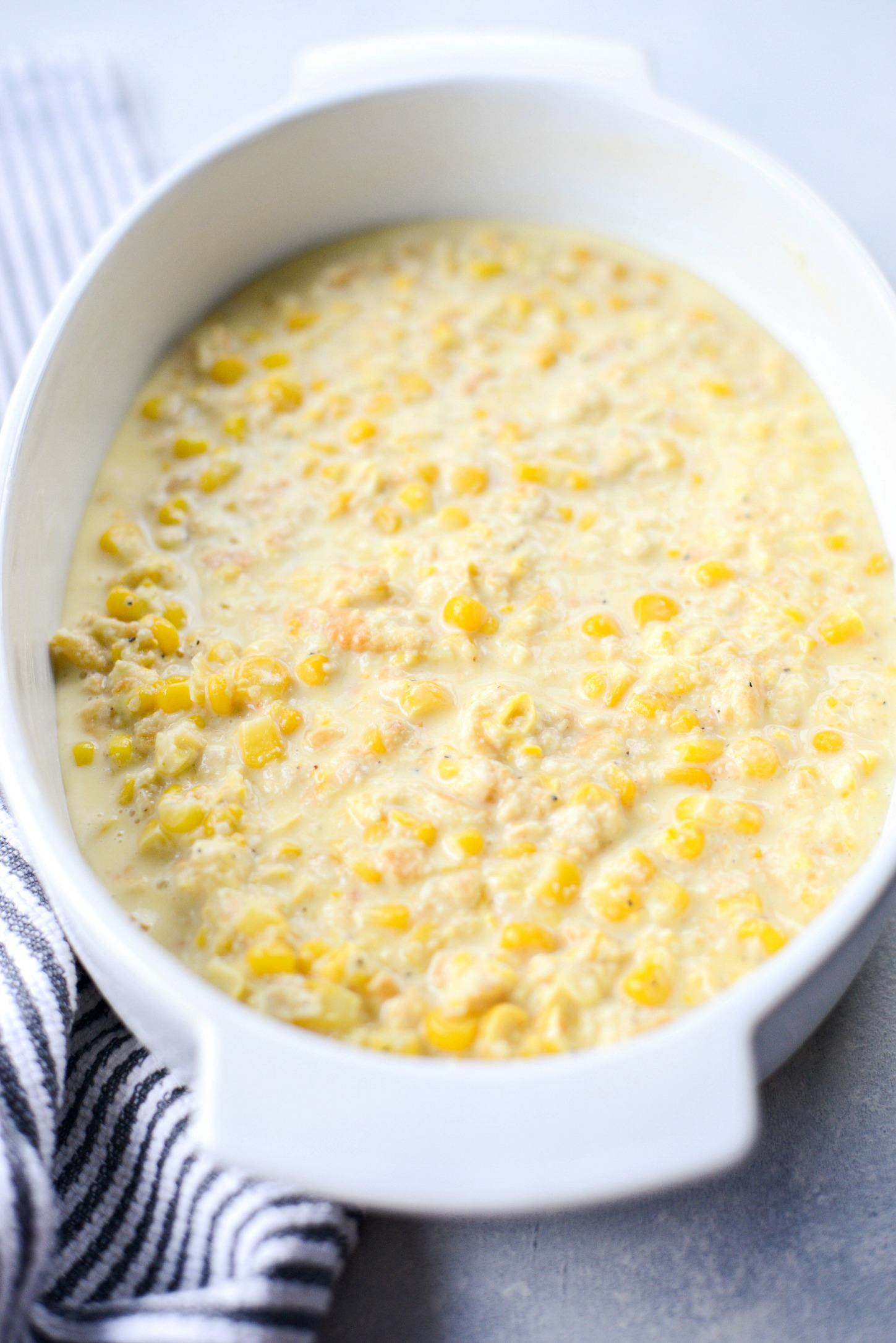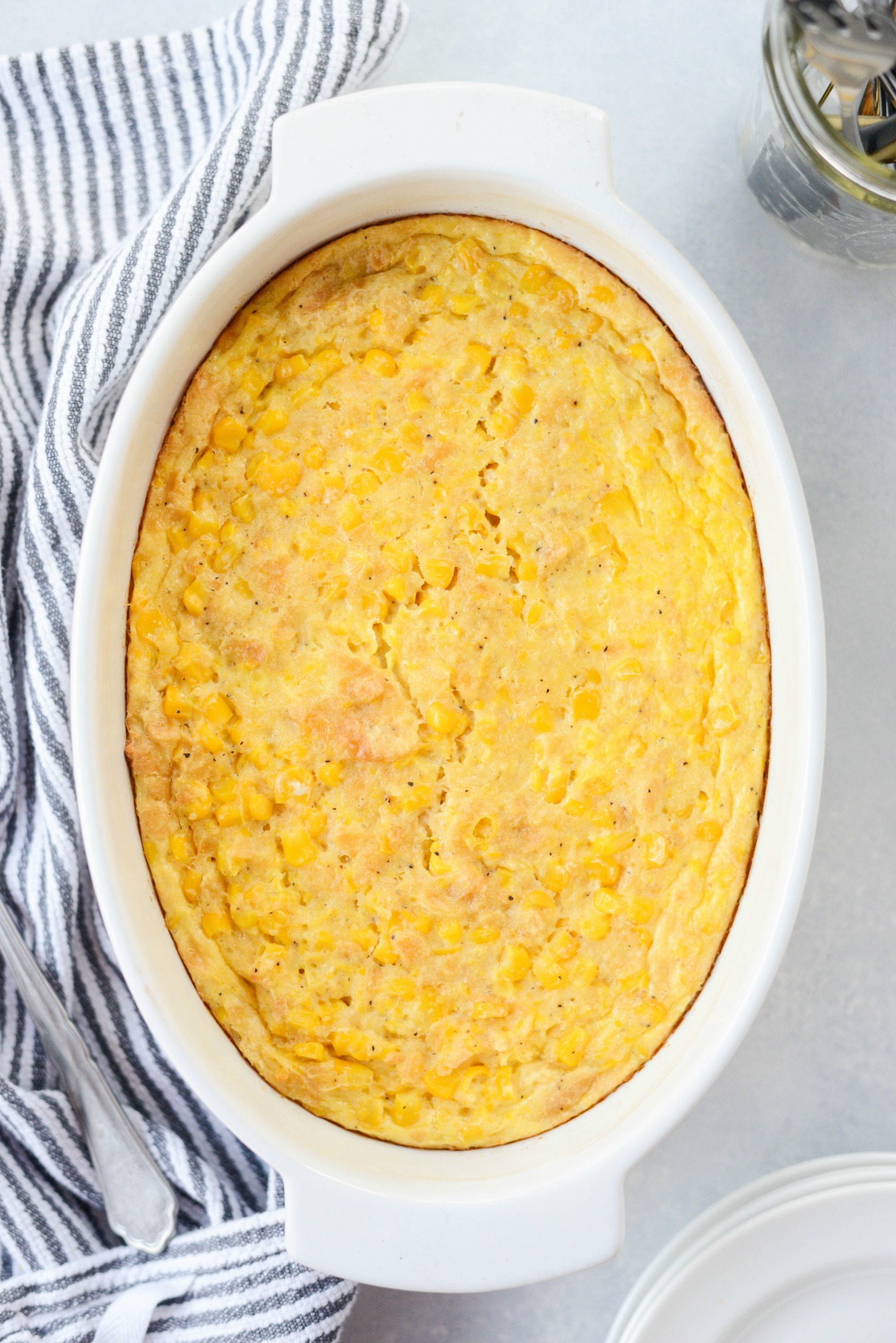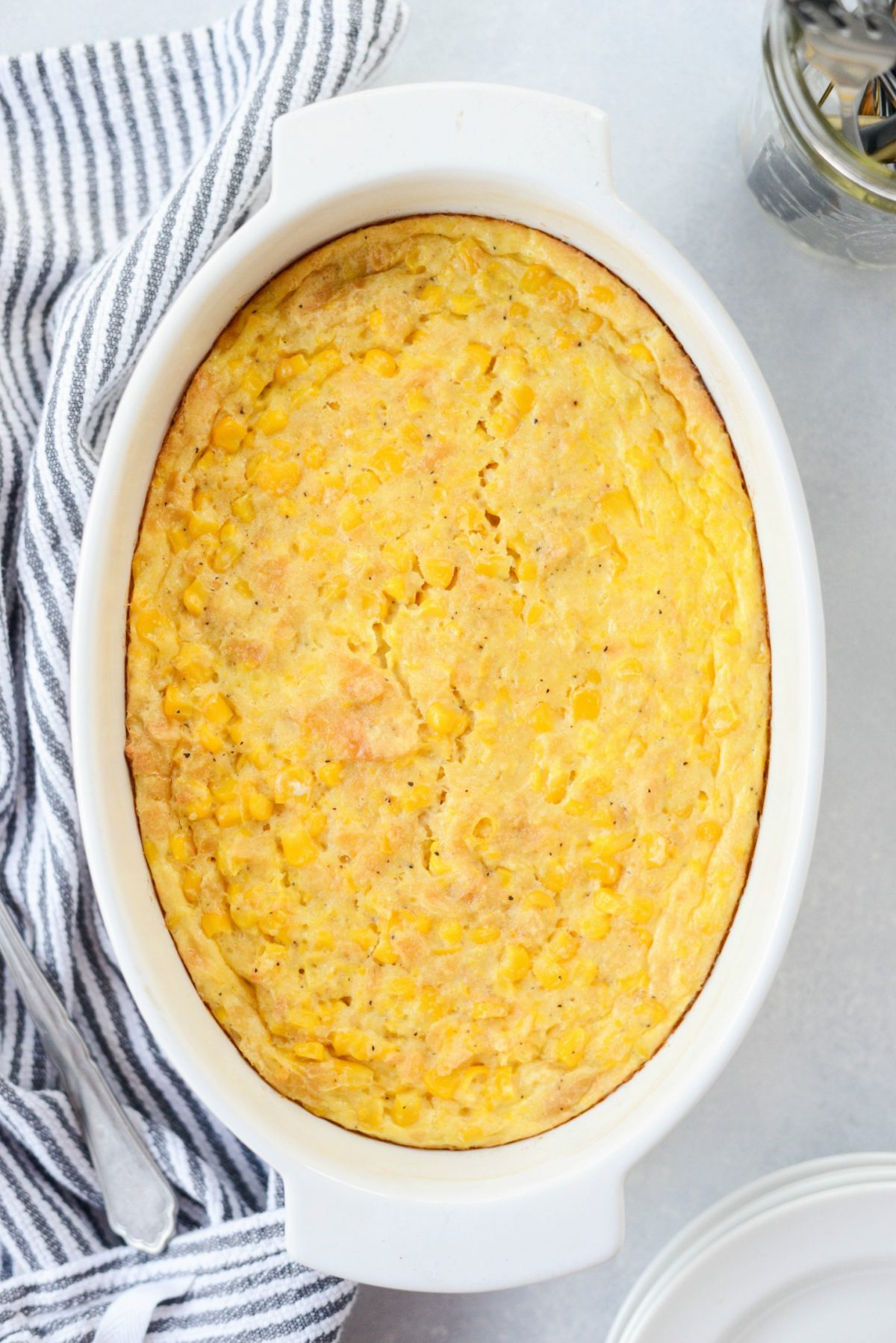 Pour the mixture into your prepared casserole dish. Bake on the middle rack of your preheated oven for 35 to 40 minutes. The casserole should be set and the top lightly golden.
Let cool slightly before serving.
Enjoy! And if you give this Scalloped Corn Casserole recipe a try, let me know! Snap a photo and tag me on twitter or instagram!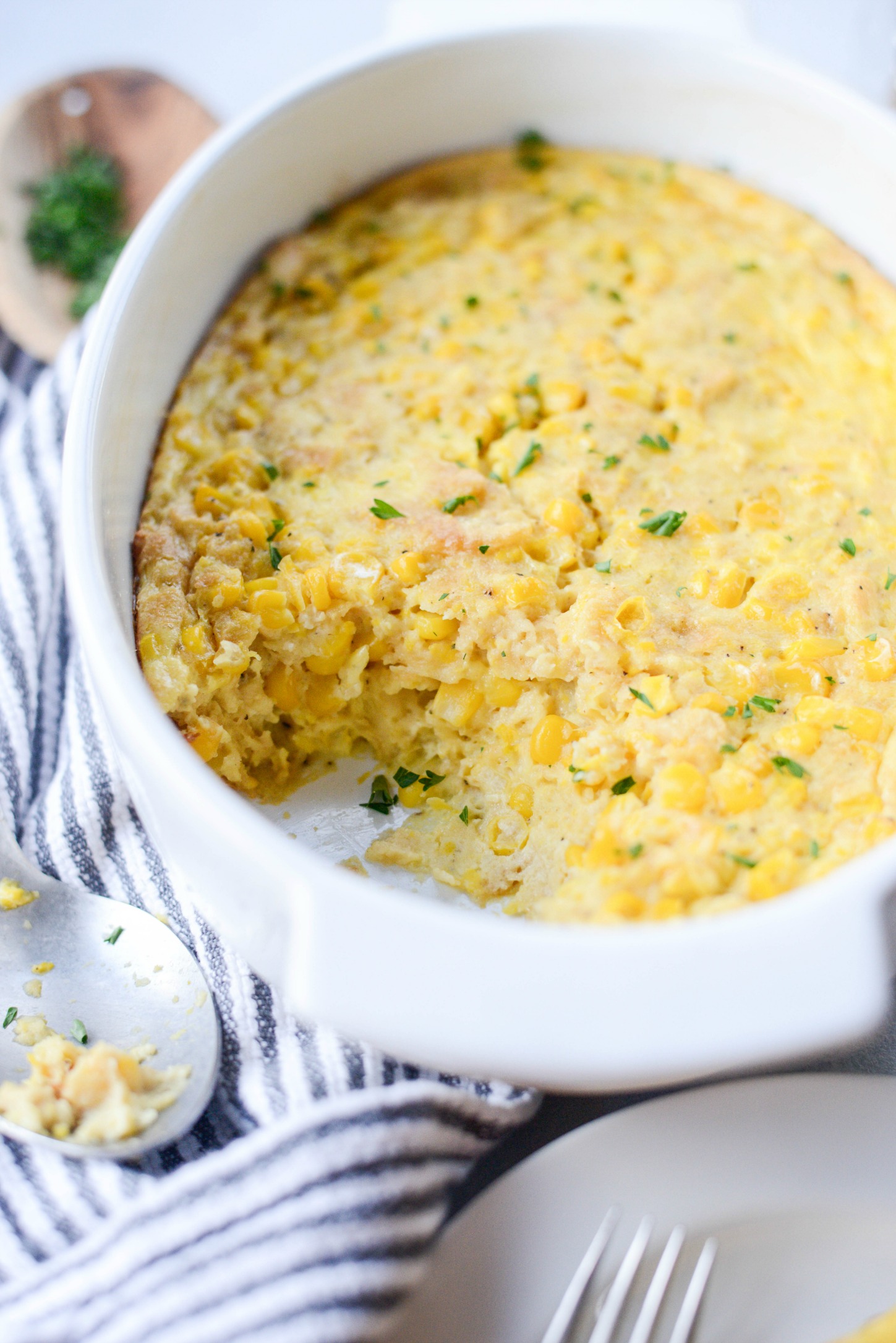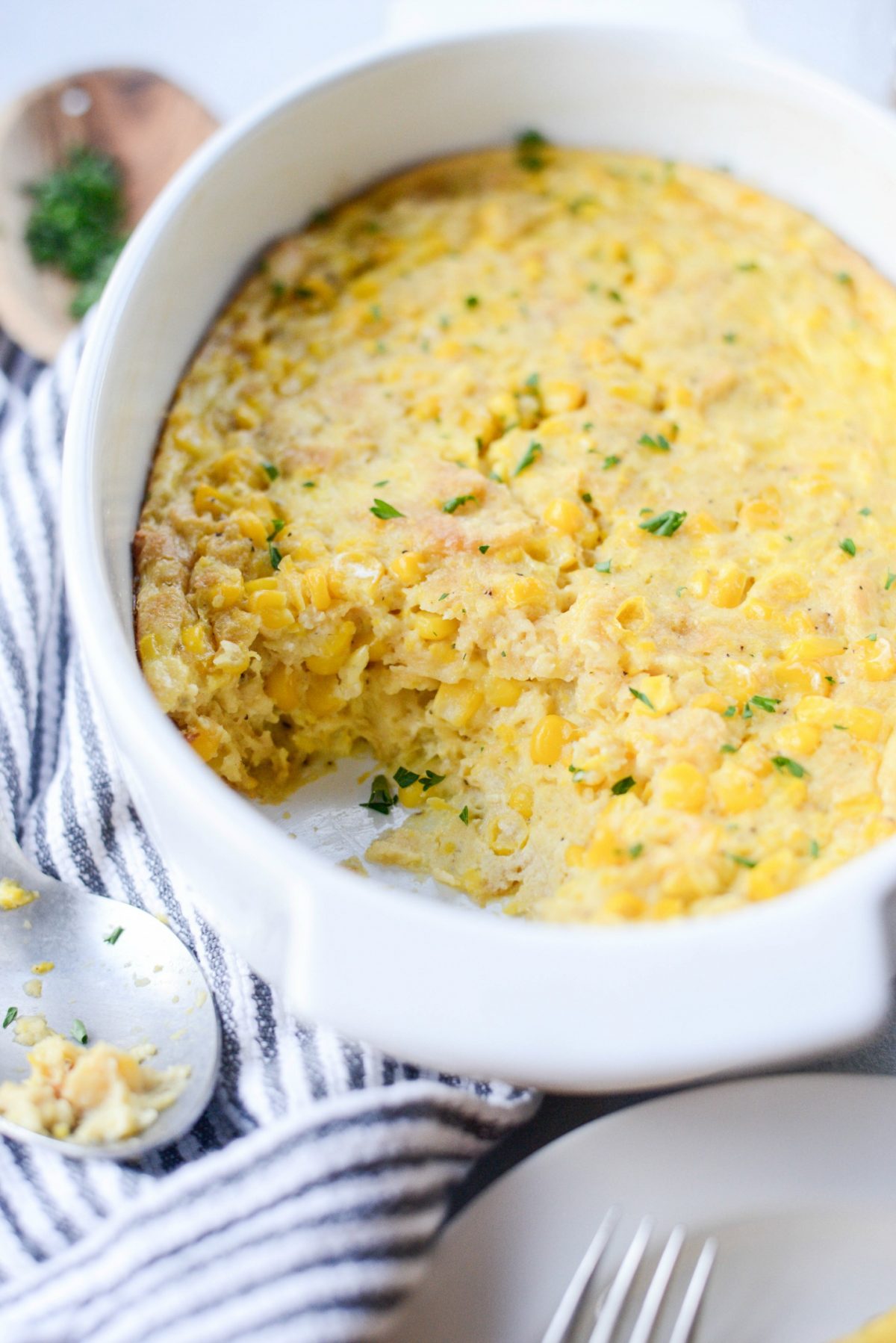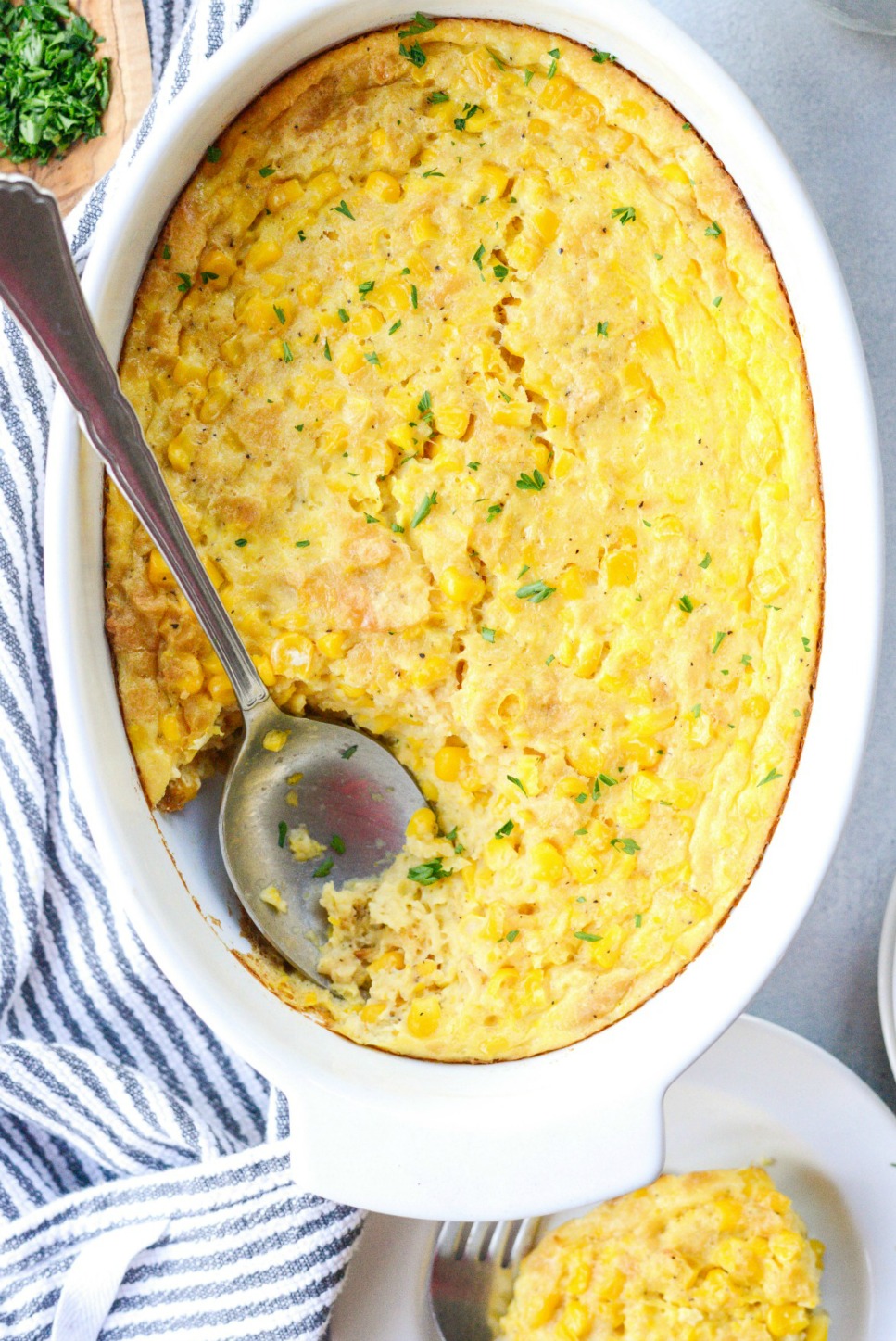 This post may contain affiliate links.
Buy the Cookbook: Simply Scratch : 120 Wholesome Homemade Recipes Made Easy Now available on Amazon »
THANK YOU in advance for your support!