Arrabbiata sauce is a fiery marinara for pasta, dipping or spreading on just about any sandwich. Try it with my fried mozzarella bites!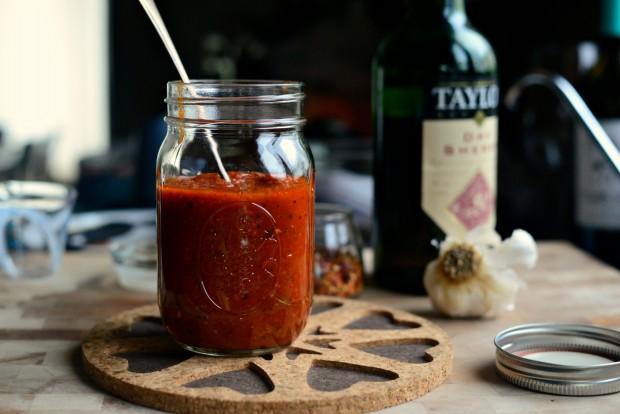 A few months back I bought a tube of hot pepper tomato paste (among other things). So not exciting yet so totally exciting at the same time. I wasn't sure why or what I would use it for but nevertheless I'm a sucker for pretty packaging and all things spicy so naturally in my cart it went.
For now, if all things go as planned, I'm whipping up a fun appetizer.
But before I got going with that I first needed a marinara type sauce for dipping. I try to make any red sauce (marinara, pizza sauce and even things like ketchup) a day in advance so it can do its thang in the fridge, because we all know these things taste better the next day. So I racked my brain, opened and shut cupboards and finally came up with a spicy arrabbiata sauce… using that spicy tube of tomato paste. Tah-dah!!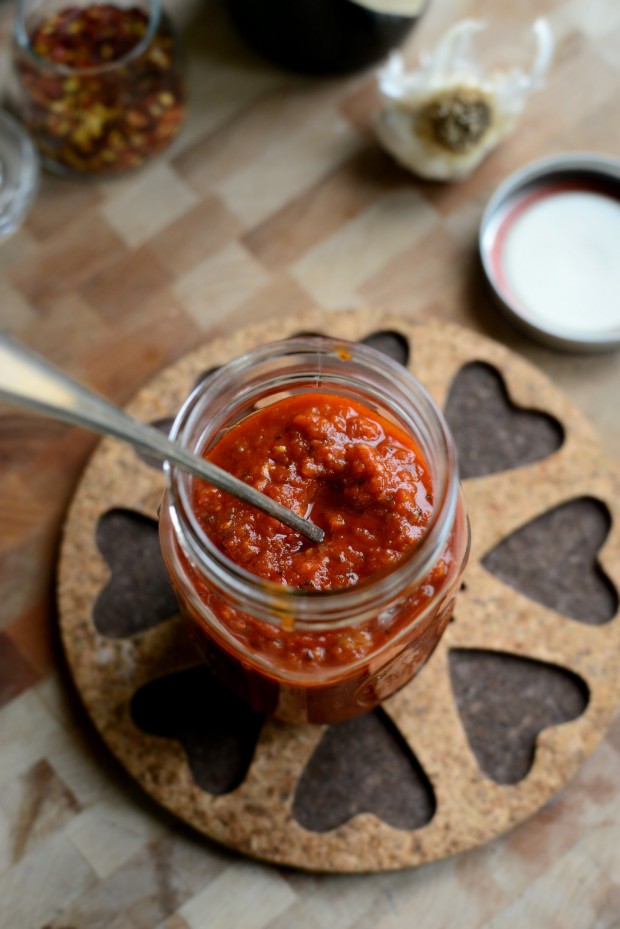 Arrabbiata translates to "angry", hence the spicy-heat it has going on and is typically served over pasta as is. I'm using it as a dip but you could easily up the water and not reduce it as much or swap out the paste for crushed tomatoes and up the chili flakes. You can get creative with this.
Either way it's a quick and simple rendition of a classic spicy marinara sauce.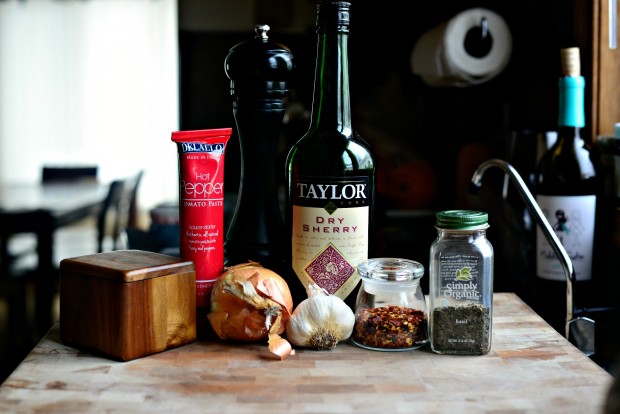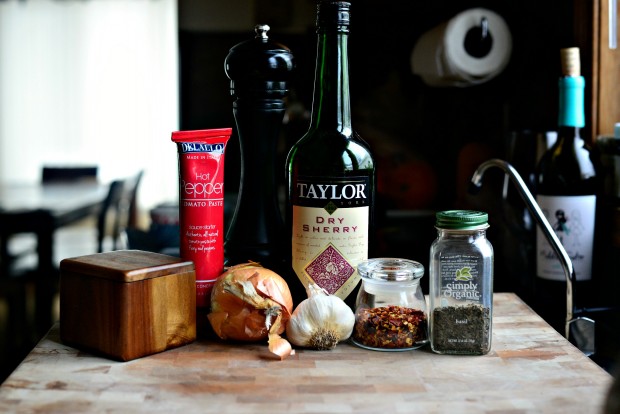 TO Make This Quick Arrabbiata Sauce You Will Need:
yellow onion
garlic
dry sherry
kosher salt
freshly ground black pepper
sugar (not pictured)
chili flakes
basil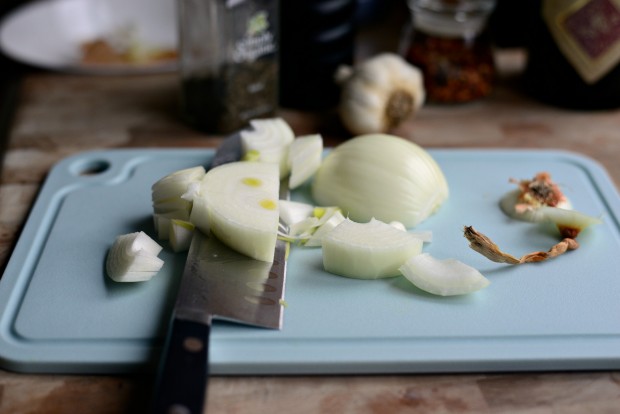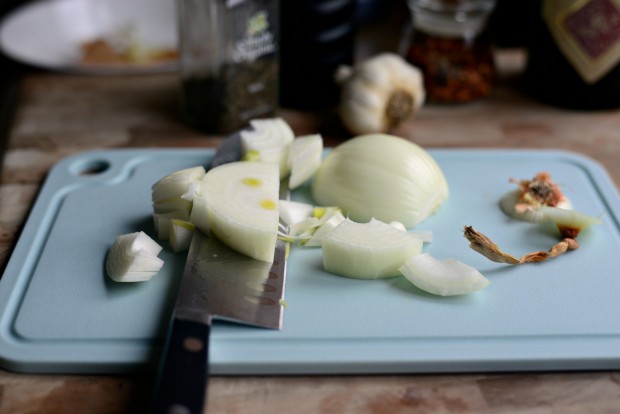 Roughly chop up a smallish-medium-ish yellow onion.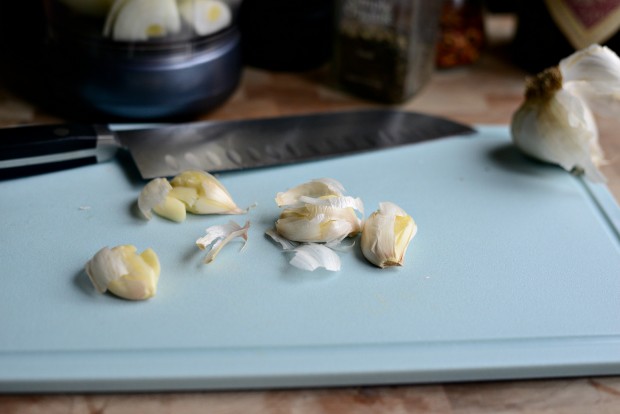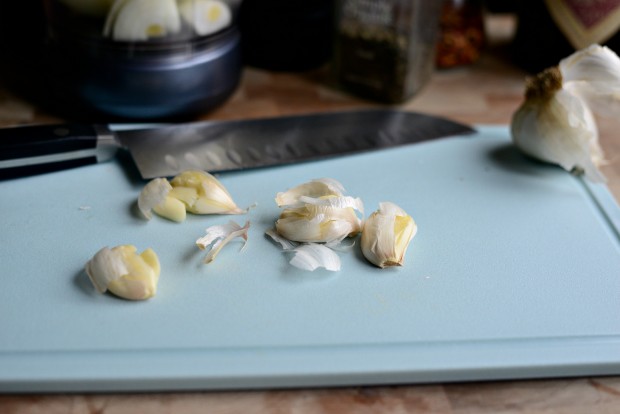 And smash and peel 4 garlic cloves.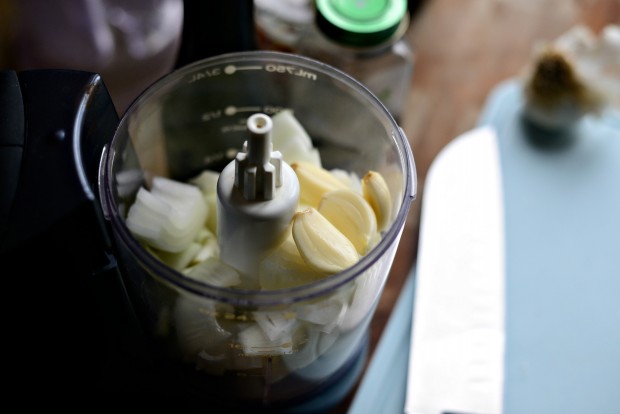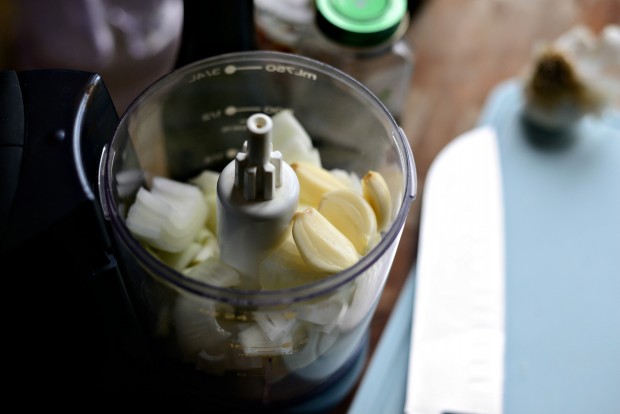 Drop them both into a mini food processor.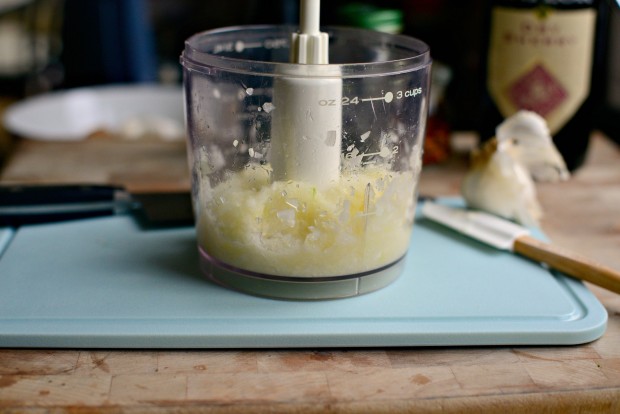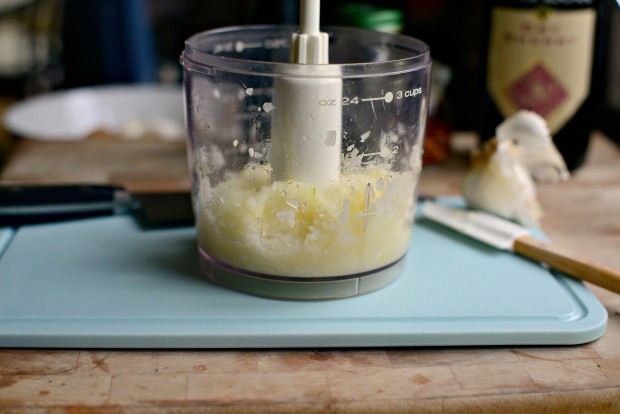 And pulse until finely minced.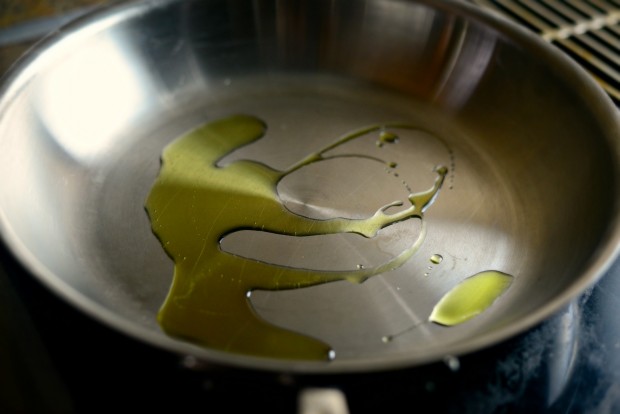 Heat a 10-inch skillet with 1 tablespoon olive oil over medium-low.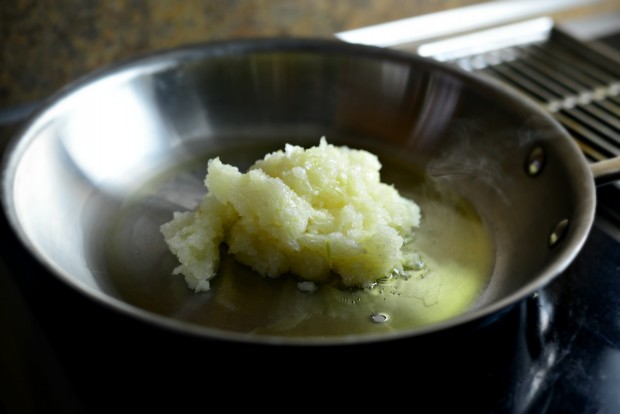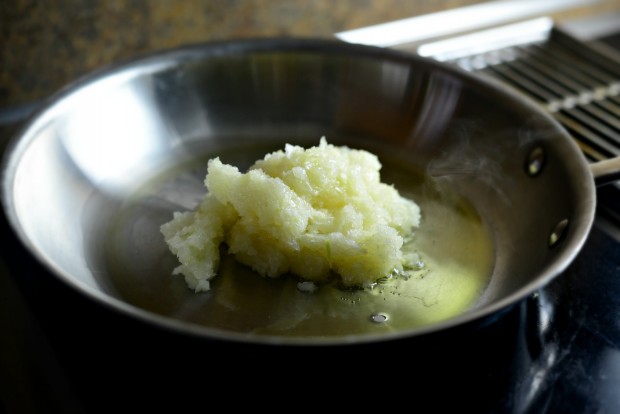 Add in the onion and garlic mixture.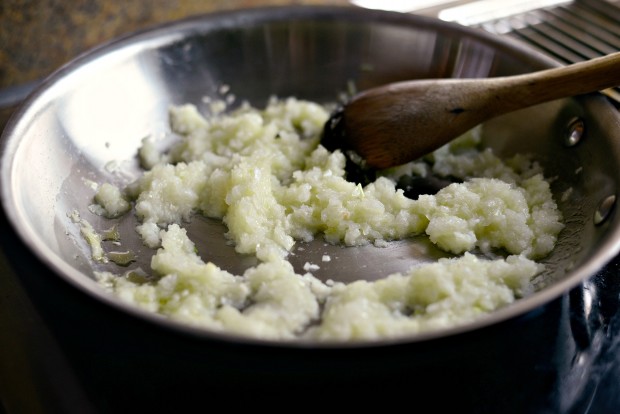 Stir and cook until soft, about 5 minutes.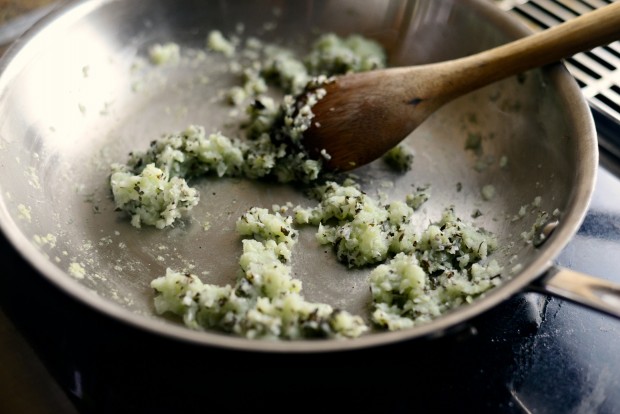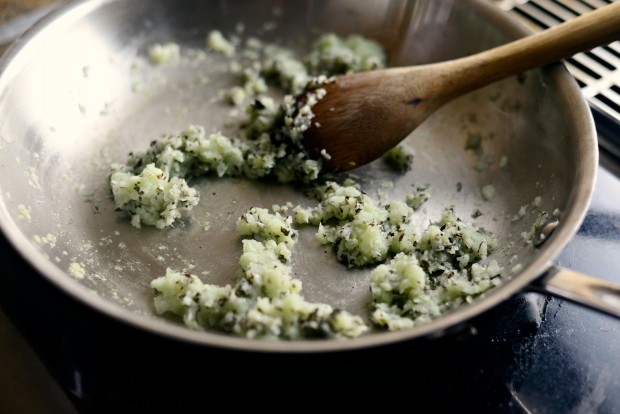 Add in the basil, cook for 1 to 2 minutes.
*If using fresh basil at it at the end, just before simmering.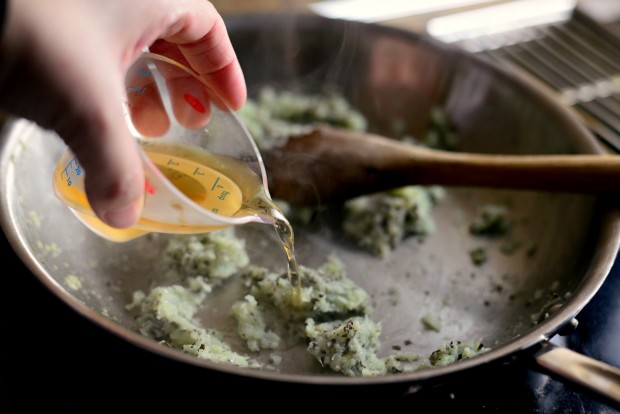 Pour in 2 tablespoons of the dry sherry wine.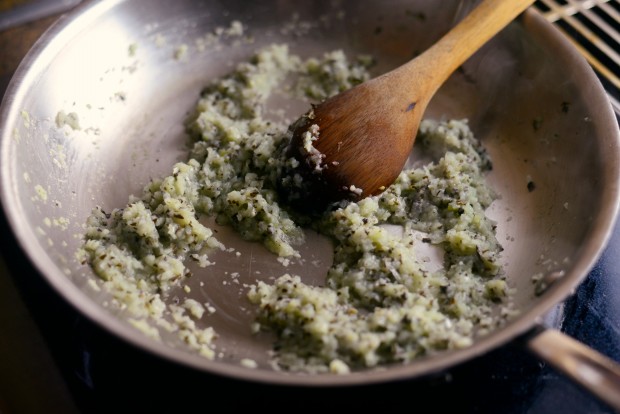 Cook for another 1 to 2 minutes.
Add in 5 tablespoons of the hot pepper tomato paste.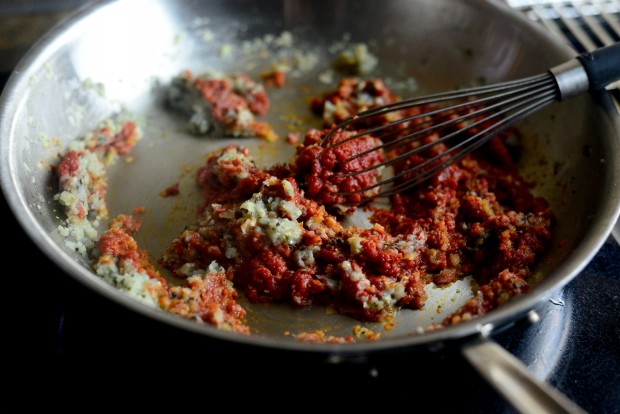 And whisk it into the onion and garlic mixture, cooking for 1 minute.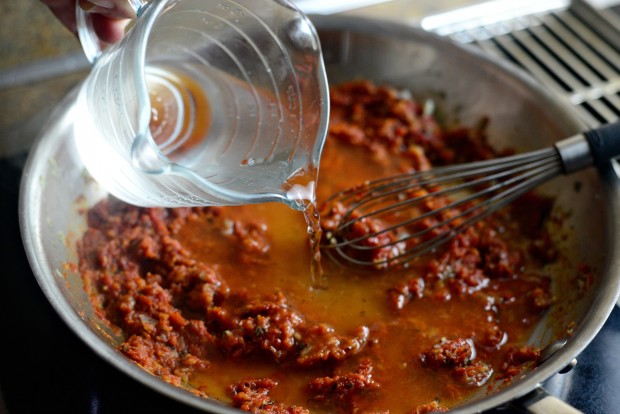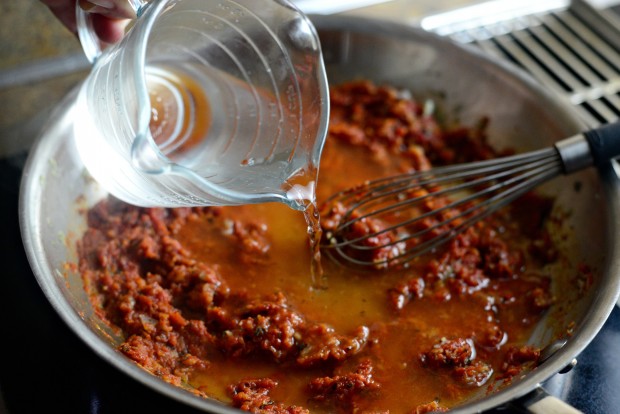 Add in 1 cup of water or more for a thinner sauce.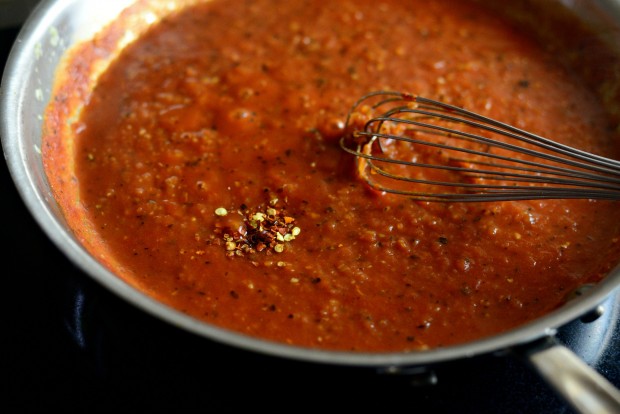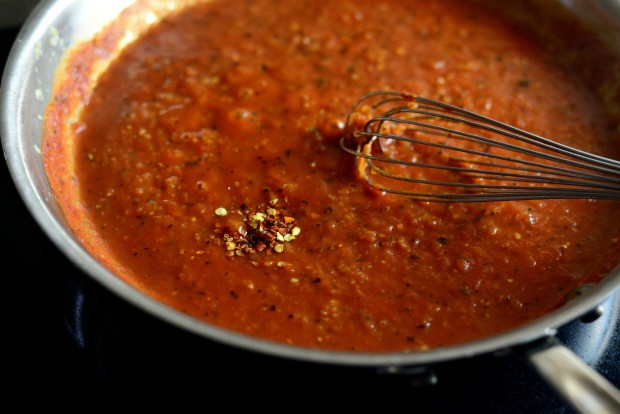 Season with 1/2 teaspoon of sugar, 1/2 teaspoon of kosher salt, 1/4 teaspoon both black pepper and chili flakes. Adding the chili flakes is purely optional depending on how spicy you want it.
Whisk, bring to a bubble and reduce until thick or 8 to 10 minutes. If making a sauce you can add water if it gets too thick, this sauce is pretty flexible.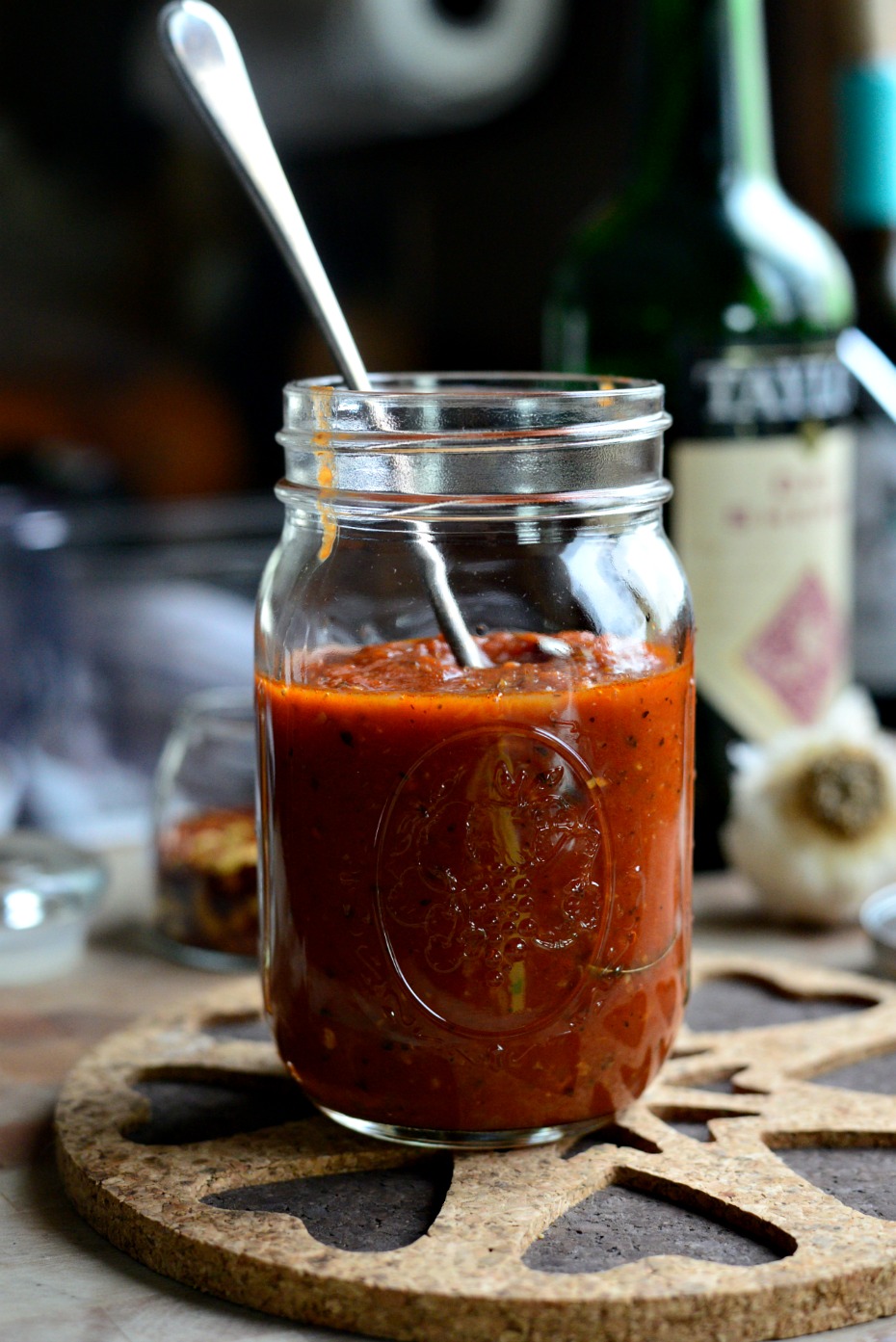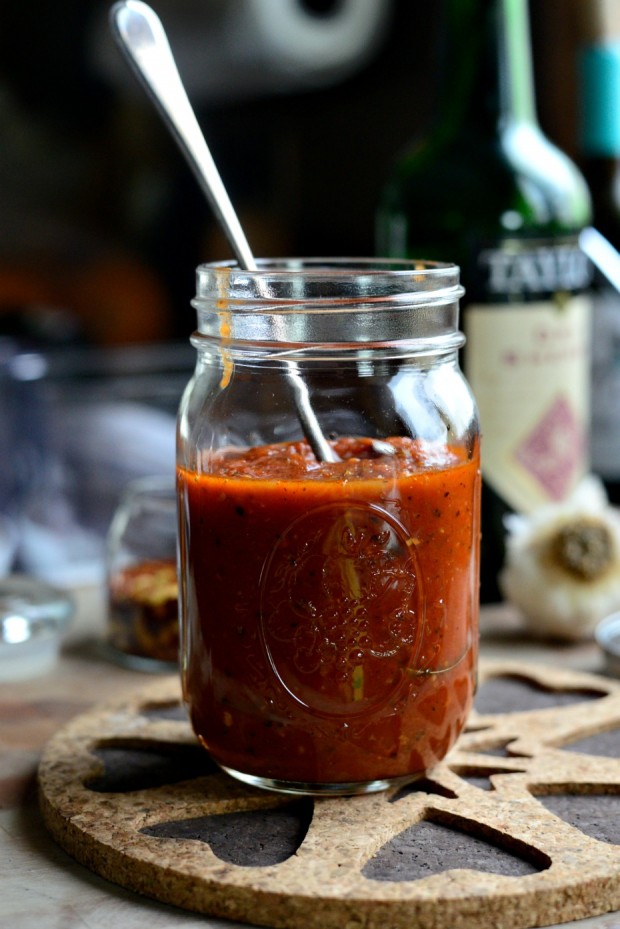 That's it! I have plans for this sauce in the near future, but I can also imagine its spiciness slathered on pizza and topped with an obscene amount of mozz and fontina or even a grilled vegetable sandwich.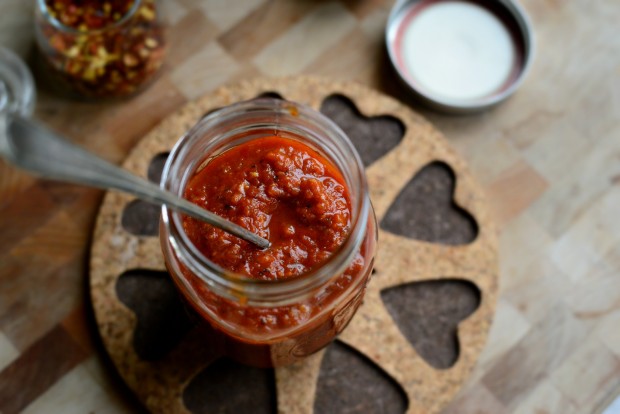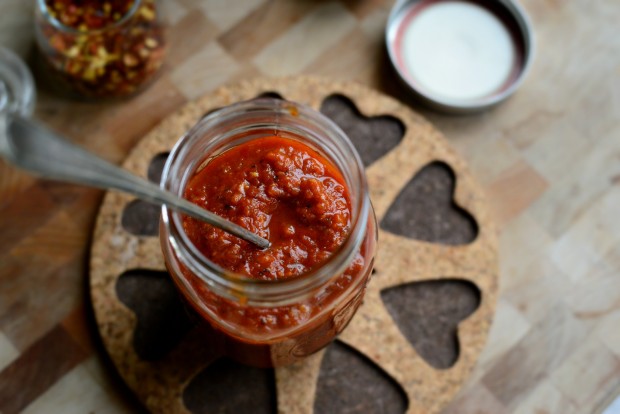 Have mercy.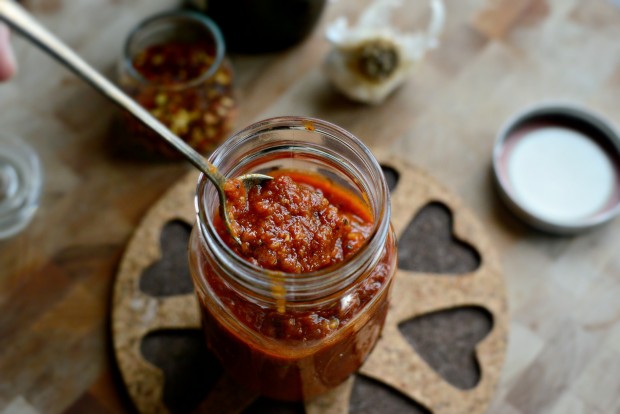 Enjoy! And if you give this Arrabbiata Sauce recipe a try, let me know! Snap a photo and tag me on twitter or instagram!
Yield: 10
Quick Arrabbiata Sauce
A fiery marinara for dipping or spreading on just about any sandwich. Yield 1¼ cup or 10 (2 tablespoon servings)
Ingredients
1 tablespoon olive oil
1 medium yellow onion, roughly chopped
4 cloves fresh garlic, smashed and peeled
1½ teaspoons dried basil, or 3 tablespoons fresh basil sliced thin
2 tablespoons dry sherry wine
5 tablespoons hot pepper tomato paste, I use Delallo
1 cup water, or more for more of a pasta sauce
1/2 teaspoon kosher salt
1/2 teaspoon sugar
1/4 teaspoon black pepper
1/2 teaspoon chili flakes, or more to taste (optional)
Instructions
In a small food processor finely mince the onion and garlic together.

Heat olive oil in a 10-inch skillet over medium-low. Once hot add onion/garlic mixture and cook until softened, about 5 minutes.

Add in basil and cook for 1 minute. Pour in sherry and cook for another minute or so. Measure and add in the paste and whisk into the onions and garlic, cooking for one more minute. Whisk in water, salt, sugar, pepper and chili flakes. Bring to a simmer, reduce to low and reduce until thick. About 5-8 minutes.
Serving: 2tablespoons, Calories: 31kcal, Carbohydrates: 4g, Protein: 1g, Fat: 1g, Saturated Fat: 1g, Polyunsaturated Fat: 1g, Monounsaturated Fat: 1g, Sodium: 122mg, Potassium: 59mg, Fiber: 1g, Sugar: 1g, Vitamin A: 47IU, Vitamin C: 2mg, Calcium: 11mg, Iron: 1mg
[this post contains affiliate links.]
This post may contain affiliate links.
Buy the Cookbook: Simply Scratch : 120 Wholesome Homemade Recipes Made Easy Now available on Amazon »
THANK YOU in advance for your support!