In a pinch, you can make your own powdered sugar in seconds. Simply blend sugar and cornstarch in a blender.
Powdered sugar doesn't have to be store bought.
Did you know this? How many times have you searched your pantry for powdered sugar only to come up empty? This seems to be the constant story of my life because this happened to me yesterday.
I wanted to make a glaze for a brunch-y type recipe (one that I'm hopefully sharing with you very soon) and when I went for the powdered sugar, my Oxo container I store it in was completely empty.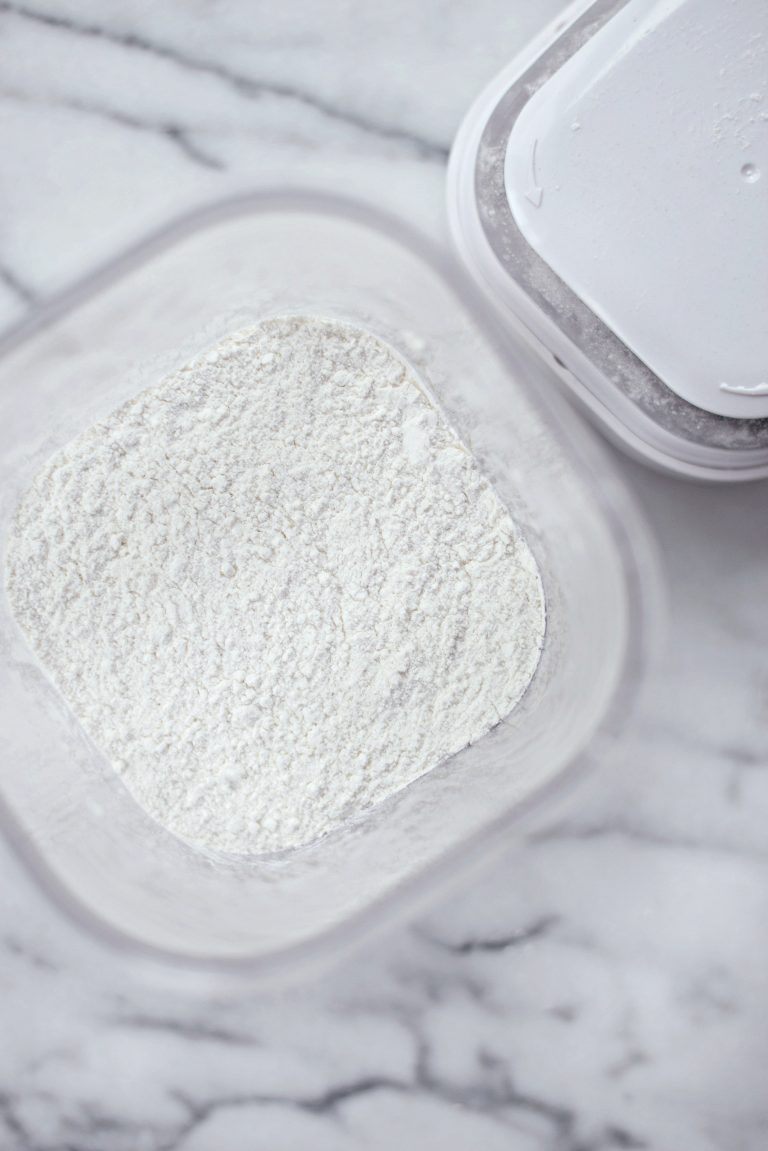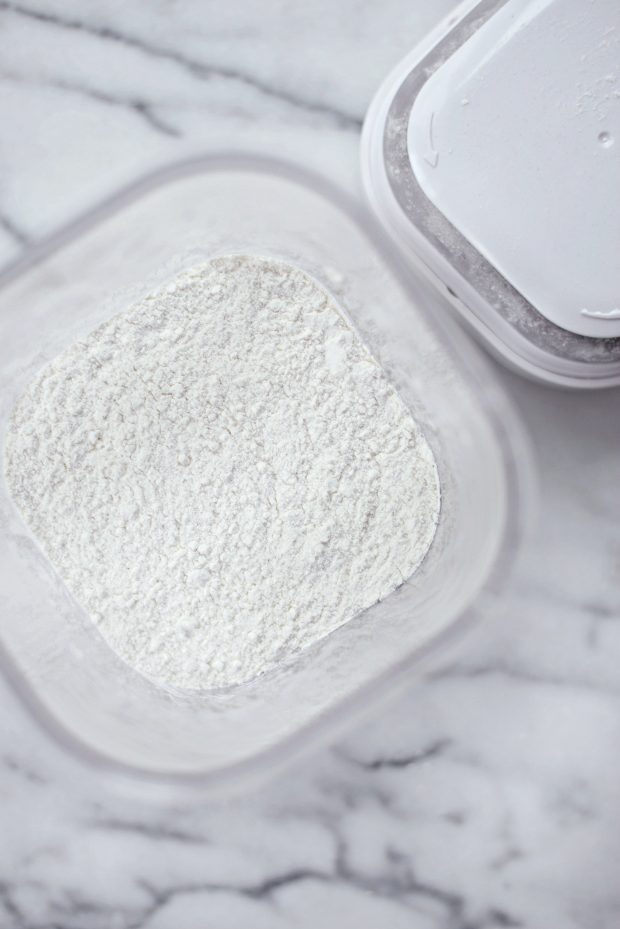 Vaguely I recalled hearing that you can put sugar and cornstarch into a food processor (or high-powered blender) and whir it until the sugar becomes powdery. So I decided I would give it a go. Worse case scenario: I'd have to run out the store. Best case scenario? I never have to buy powdered sugar again.
As you can obviously see I was able to stay in my comfy clothes because, just like magic, it worked.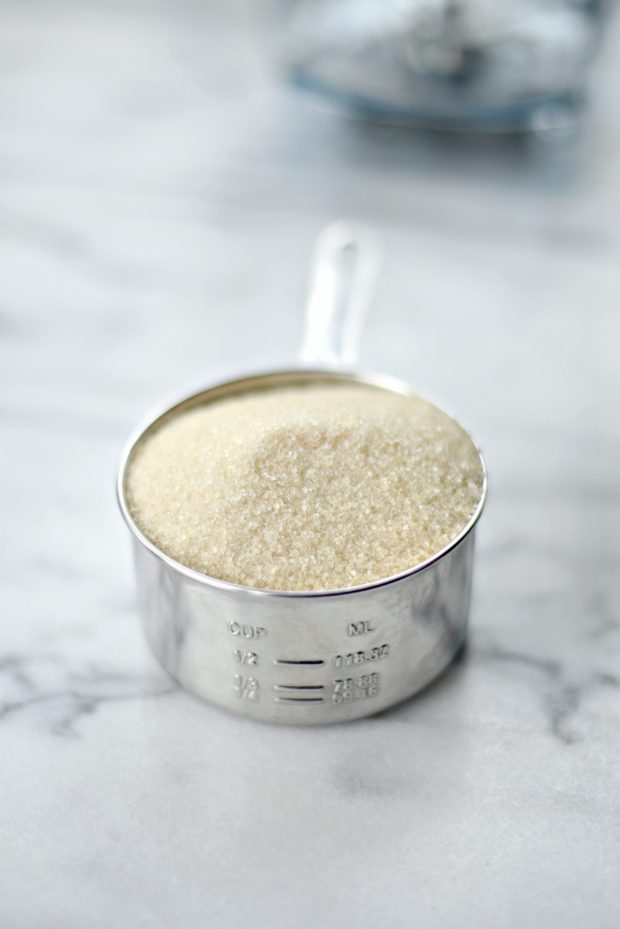 The recipe I was making didn't call for a ton of powdered sugar so I only measured a cup of sugar. I use pure cane sugar, so that's why it's golden in color. Either types of sugar, pure cane or granulated, will of course work.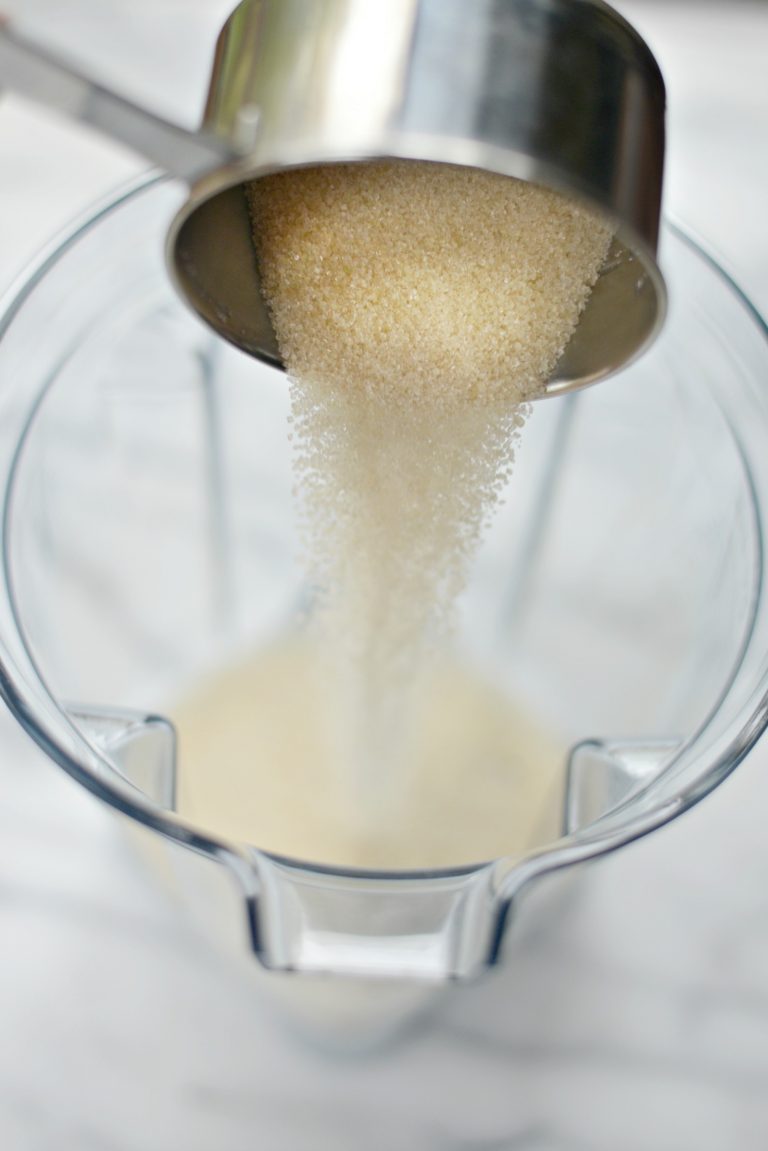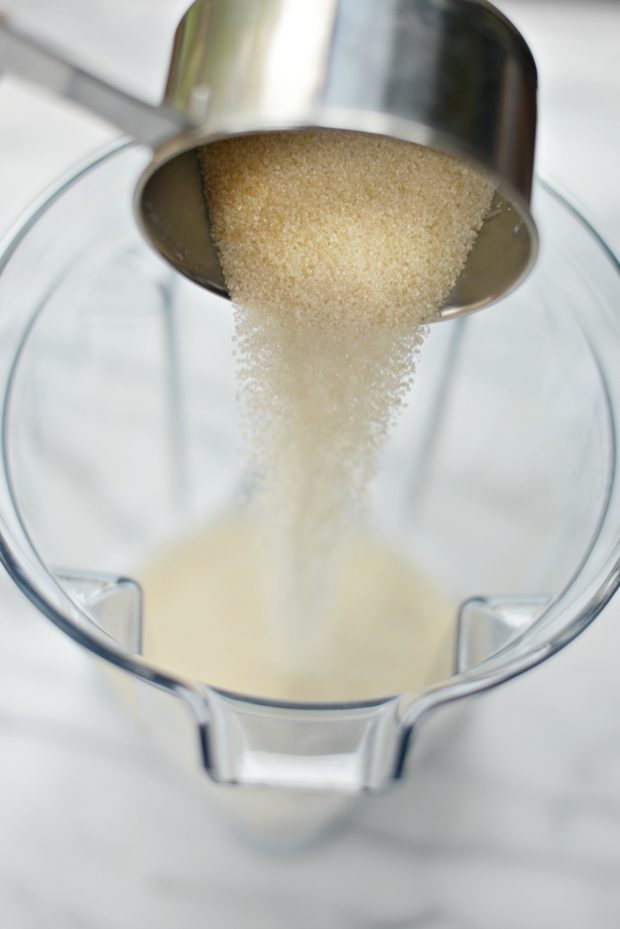 Add the sugar and cornstarch to a high speed blender.
Using my Vitamix blender made it easy. This is not a plug, I honestly like to use it because a) I love it.. and b) I wanted to avoid pulling out my food processor. Its high speed makes it quick and super simple.
What's the Sugar to Cornstarch Ratio?
When making homemade powdered sugar, you will need 1 tablespoon cornstarch for every 1 cup sugar.
Once my lid was on, I started up my high-powered blender and slowly increased the speed until… poof! It started turning white. You guys, I had no idea that it would work this fast. I know, I know but really! I had to stop midway to snap a picture.
In seconds (literally) I had made homemade powdered sugar.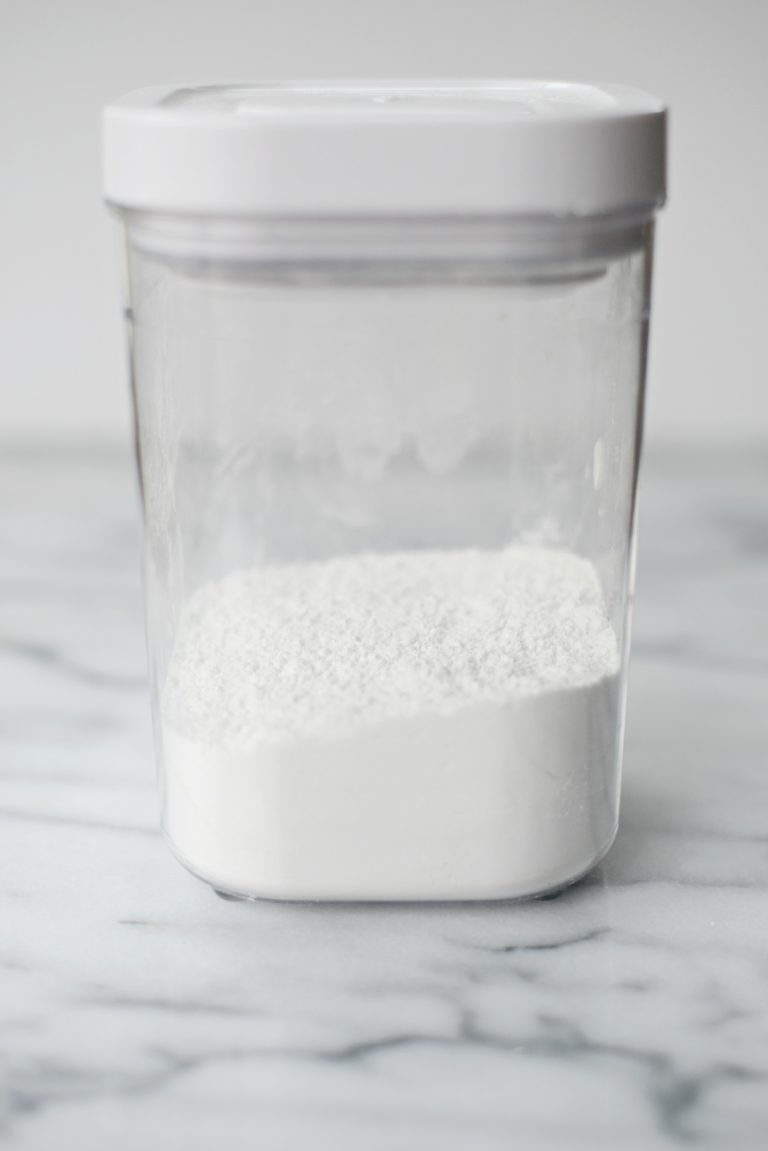 Then I poured it into my favorite air-tight container and stored the powdered sugar until I was ready to use it.
Tips:
Use a high-speed blender or food processor to ensure you get a fine powder.
I've only tried this with pure cane sugar and can only assume it can be done with granulated white sugar.
In my experience, 1 cup pure cane sugar equaled a little over a cup of powdered.
Click Here For More Homemade Ingredients.
Yield: 16 servings
How To Make Powdered Sugar at Home
In a pinch, you can make your own powdered sugar in seconds.
Ingredients
1 cup sugar, raw or granulated
1 tablespoon powdered sugar
Instructions
Place the sugar and cornstarch in a high-speed blender and process on high until light and powdery. About 30 seconds.
Serving: 1cup, Calories: 805kcal, Carbohydrates: 208g, Sodium: 2mg, Potassium: 4mg, Sugar: 207g, Calcium: 2mg, Iron: 1mg
This post may contain affiliate links.
Buy the Cookbook: Simply Scratch : 120 Wholesome Homemade Recipes Made Easy Now available on Amazon »
THANK YOU in advance for your support!