Make this homemade Skillet Applesauce in under 20 minutes! Apples simmer in a skillet with lemon juice, water, spices, maple syrup until tender and then mashed by hand. Delicious warm with an extra sprinkle of cinnamon or swiriled into oatmeal!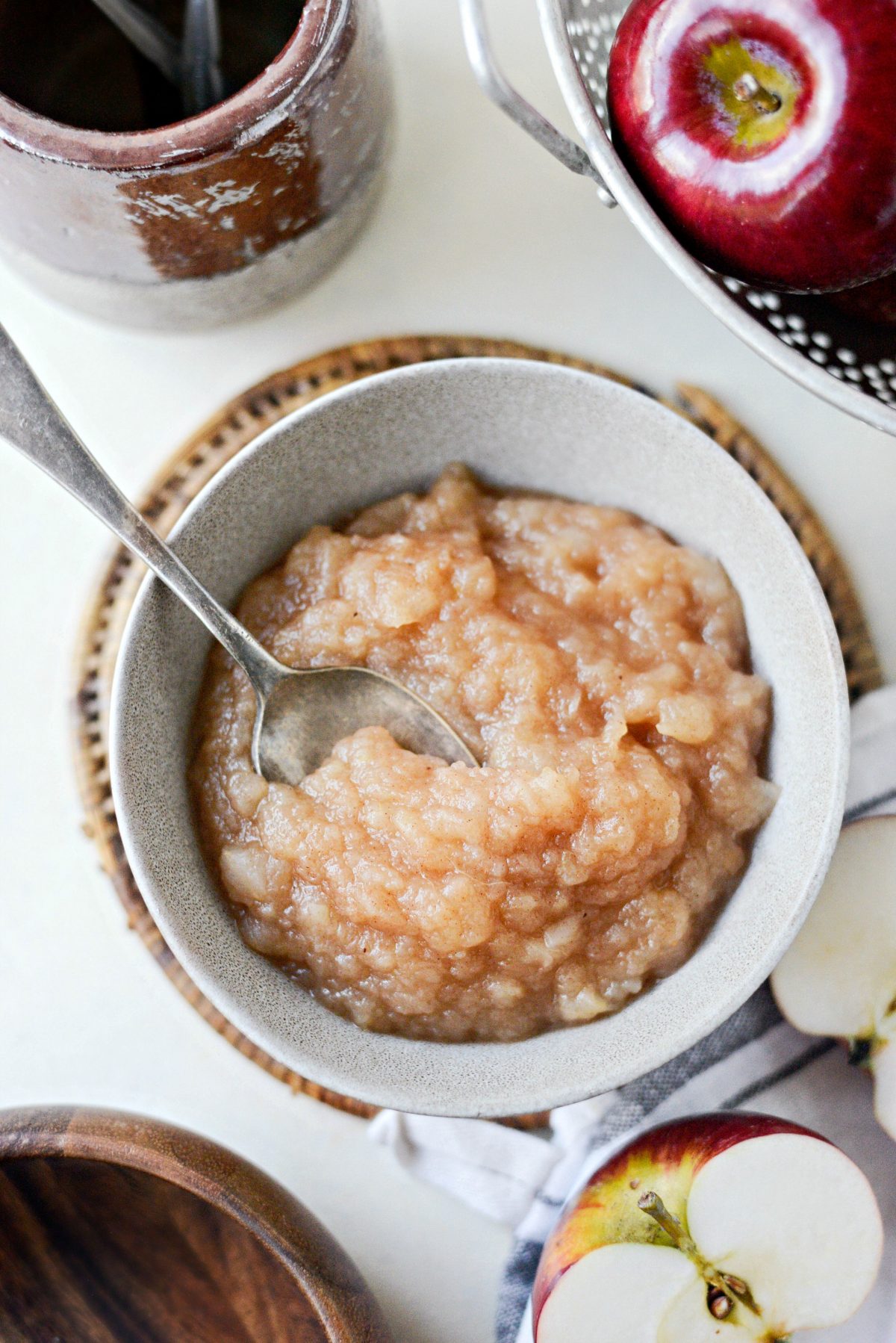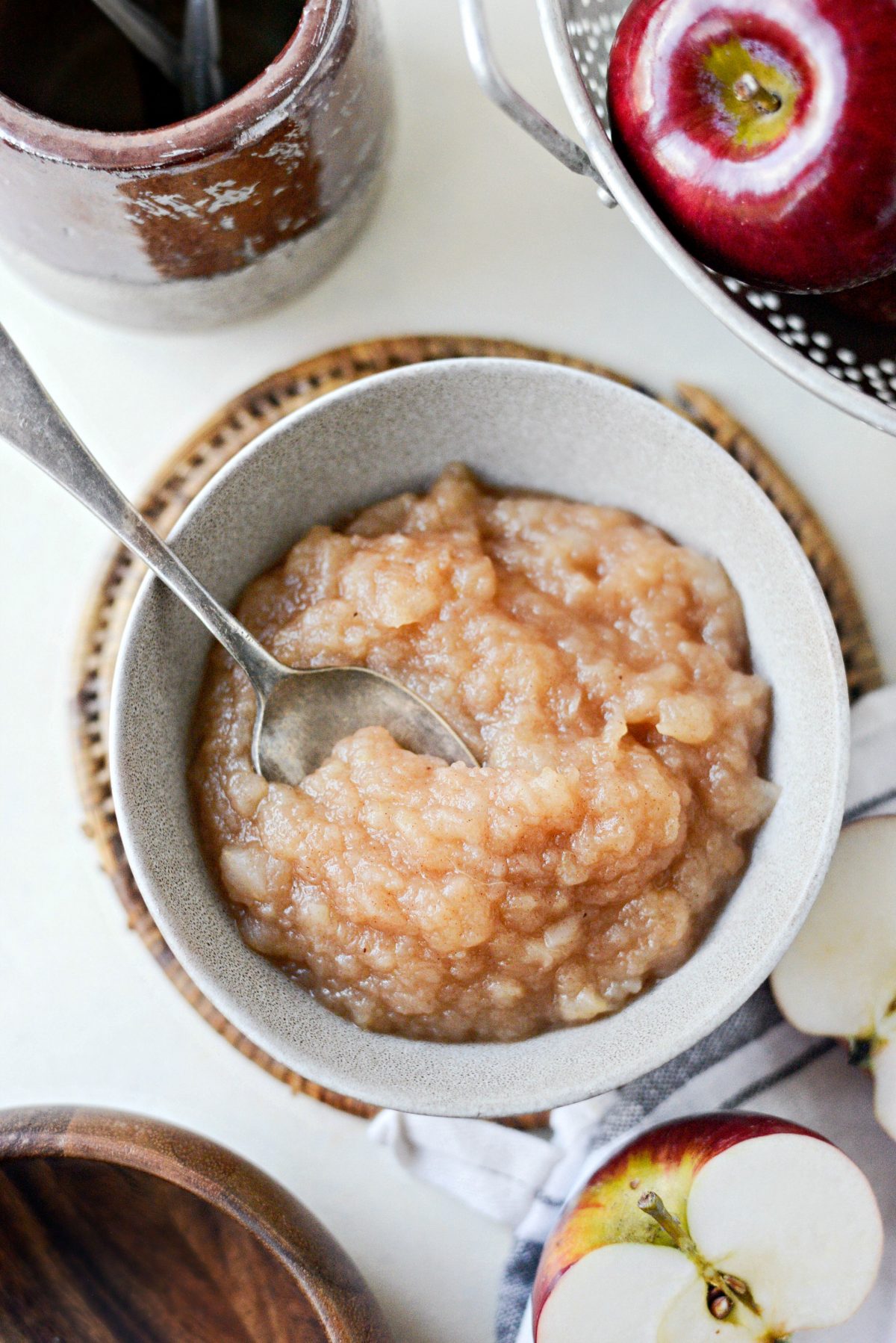 I remember the first time I ever made homemade applesauce. Haileigh was just a baby and starting to eat solids, back then I made my own baby food. I literally made everything from avocado to sweet potatoes. Once I even made asparagus baby food. My house smelled horrible and Haileigh, understandingly so, refused to even open her mouth for a bite.
However homemade applesauce was always a hit and also my favorite to make. I would cut up apples, leaving the skins on and place them in a stainless steel steamer basket and set it over a pot of shallow simmering water. There it would steam, retaining as much nutrients as possible, until it softened. I then would put it into a blender, puree it smooth and pour it into ice cube trays to freeze. Looking back, I think I made it a little more complicated than it needed to be – does anyone even own or use a steamer basket anymore?
The ingredients were simple enough, I only apples but nowadays I add all the good things. Like ground cinnamon, nutmeg and a touch of maple syrup for sweetness. However it's really not mandatory, apples are usually sweet enough on their own.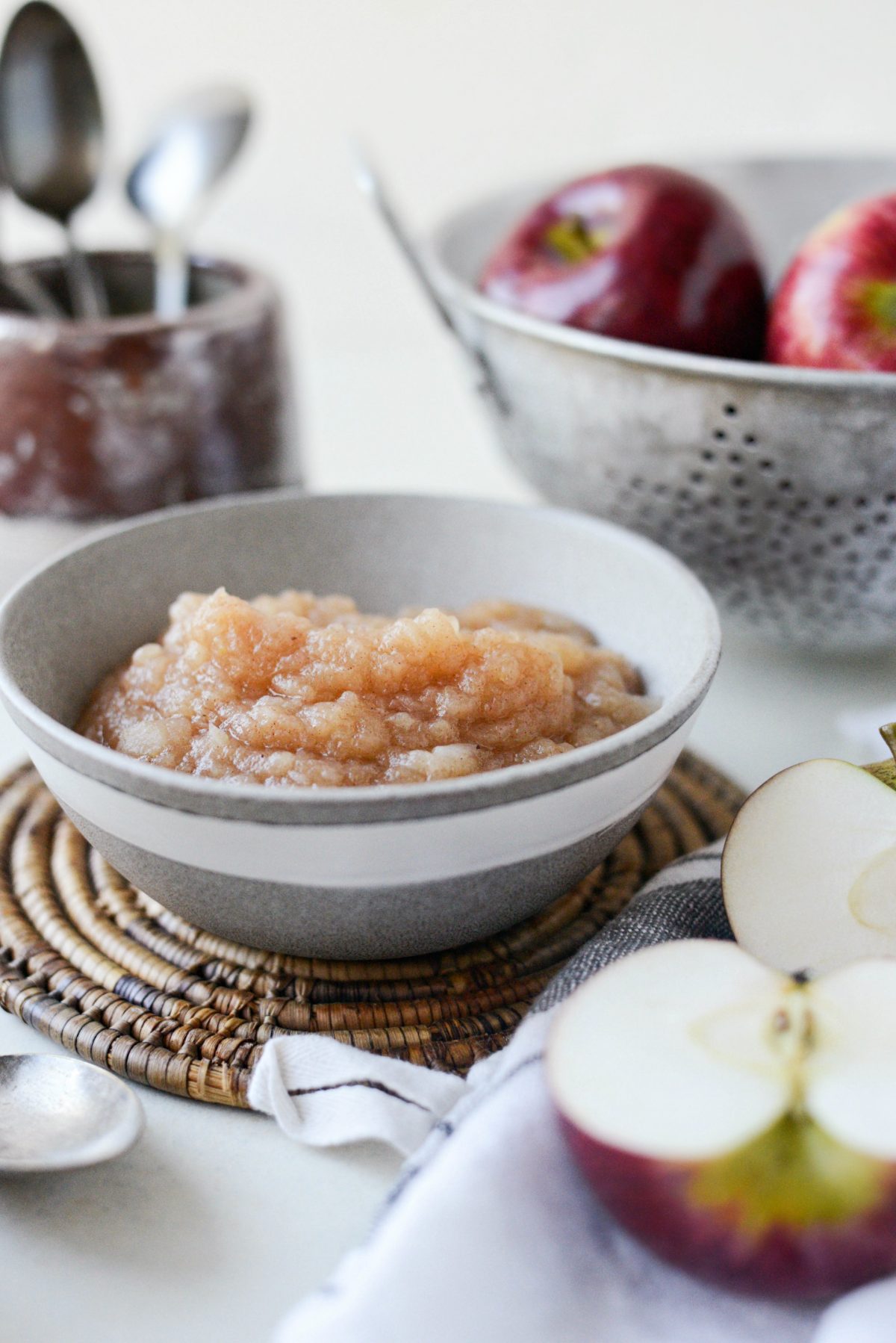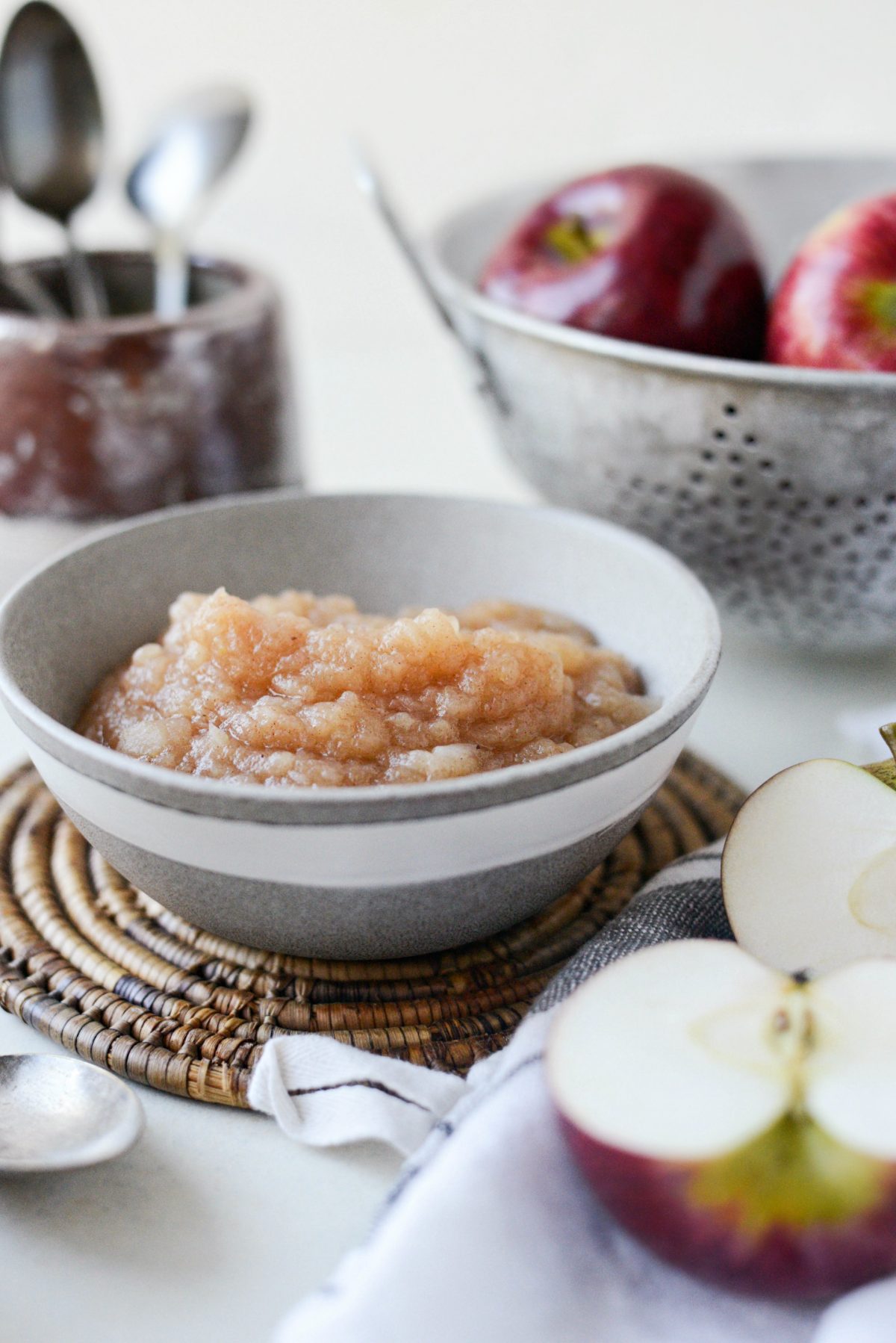 Lucky for me, our grocery stores are loaded with local Michigan apples. So I picked a peck 😉 (about 3 pounds) of cortland apples and it only cost me $2.07. A total bargain!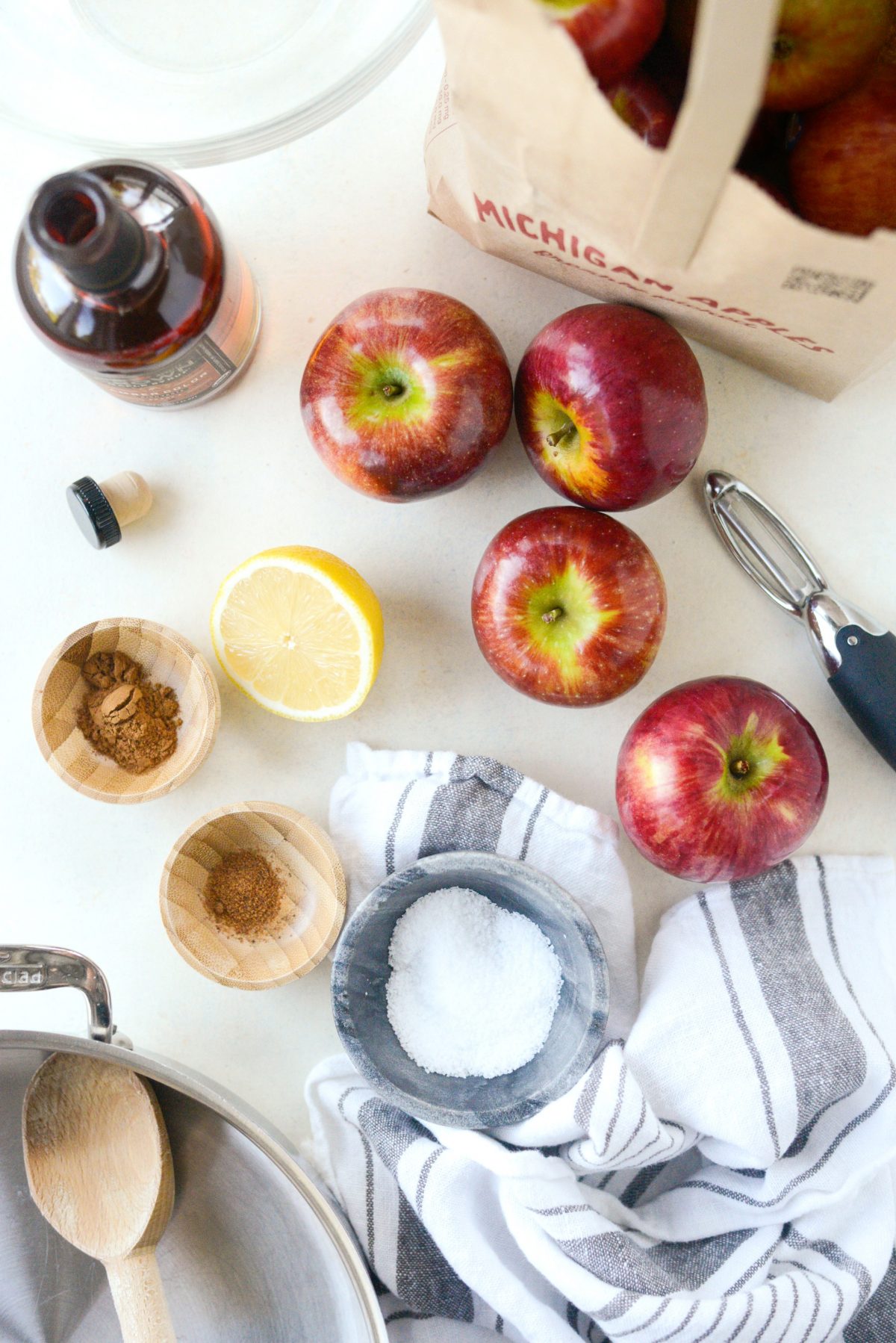 To Make This Naturally Sweetened Skillet Applesauce You Will need:
3 pounds apples such as Cortland, Macintosh or Golden Delicious – apples that are good for baking will work in homemade applesauce
1/4 cup water
juice from 1/2 a lemon
1-1/2 teaspoon ground cinnamon
1/4 teaspoon ground nutmeg
1 to 2 teaspoons maple syrup (optional)
a pinch of kosher salt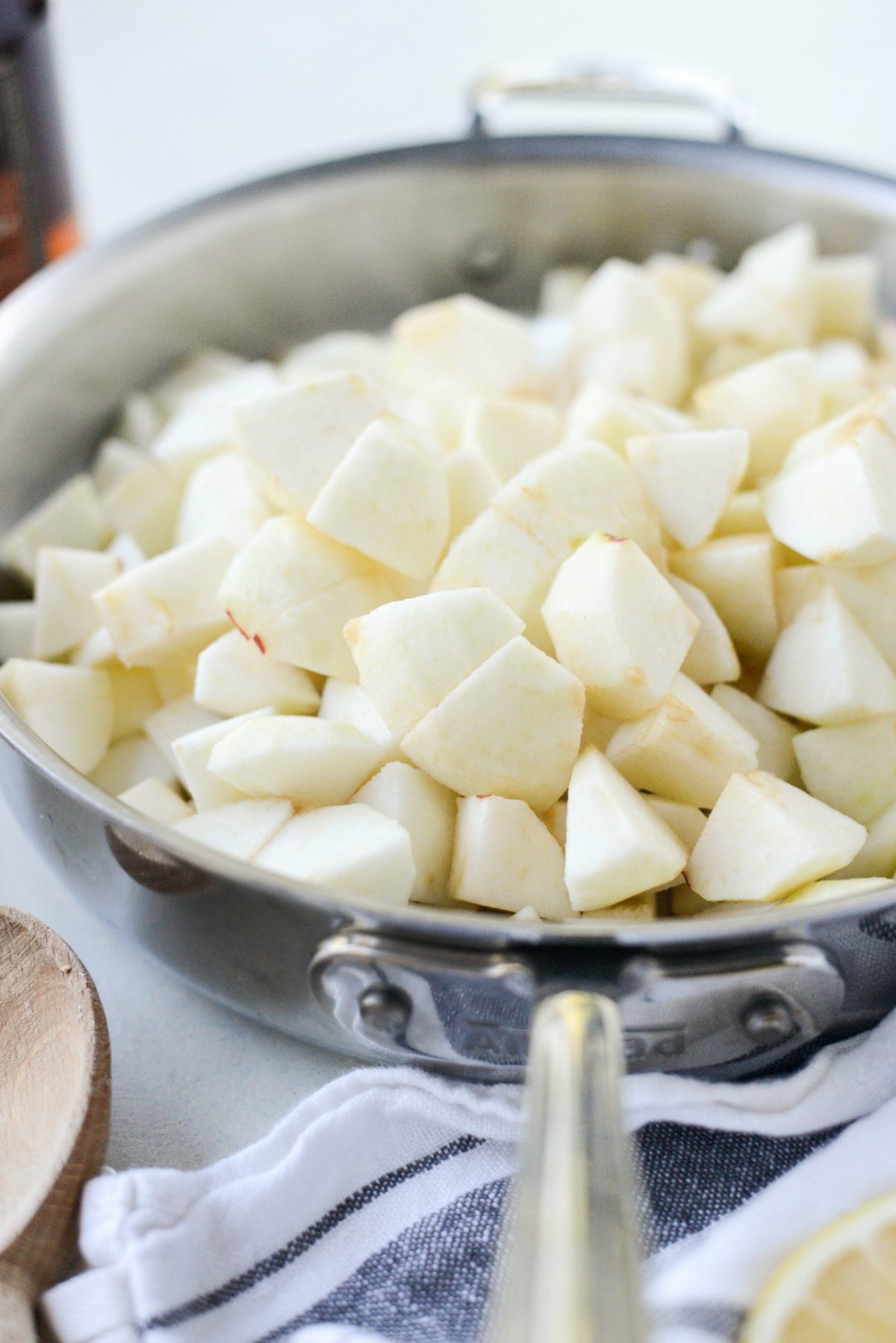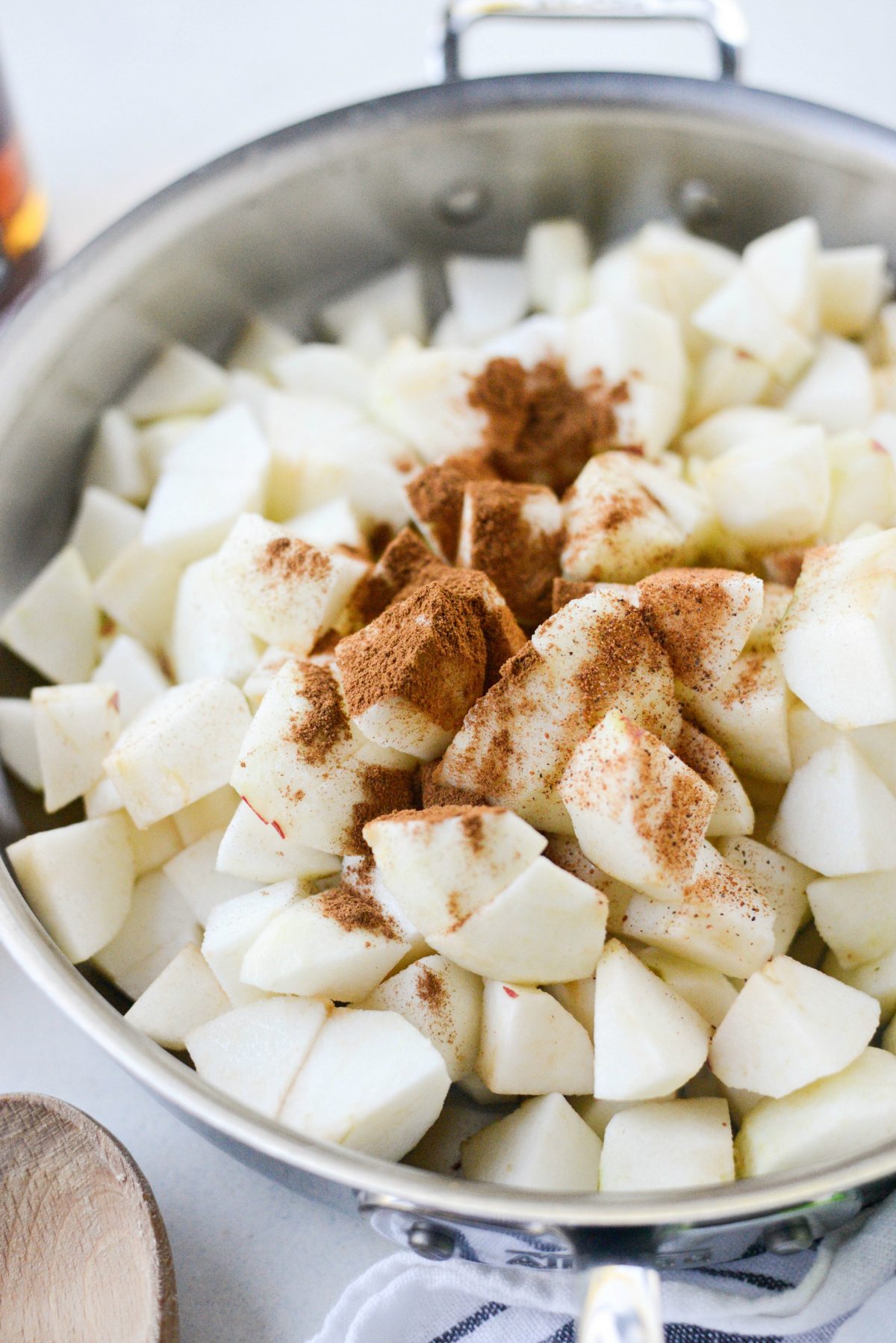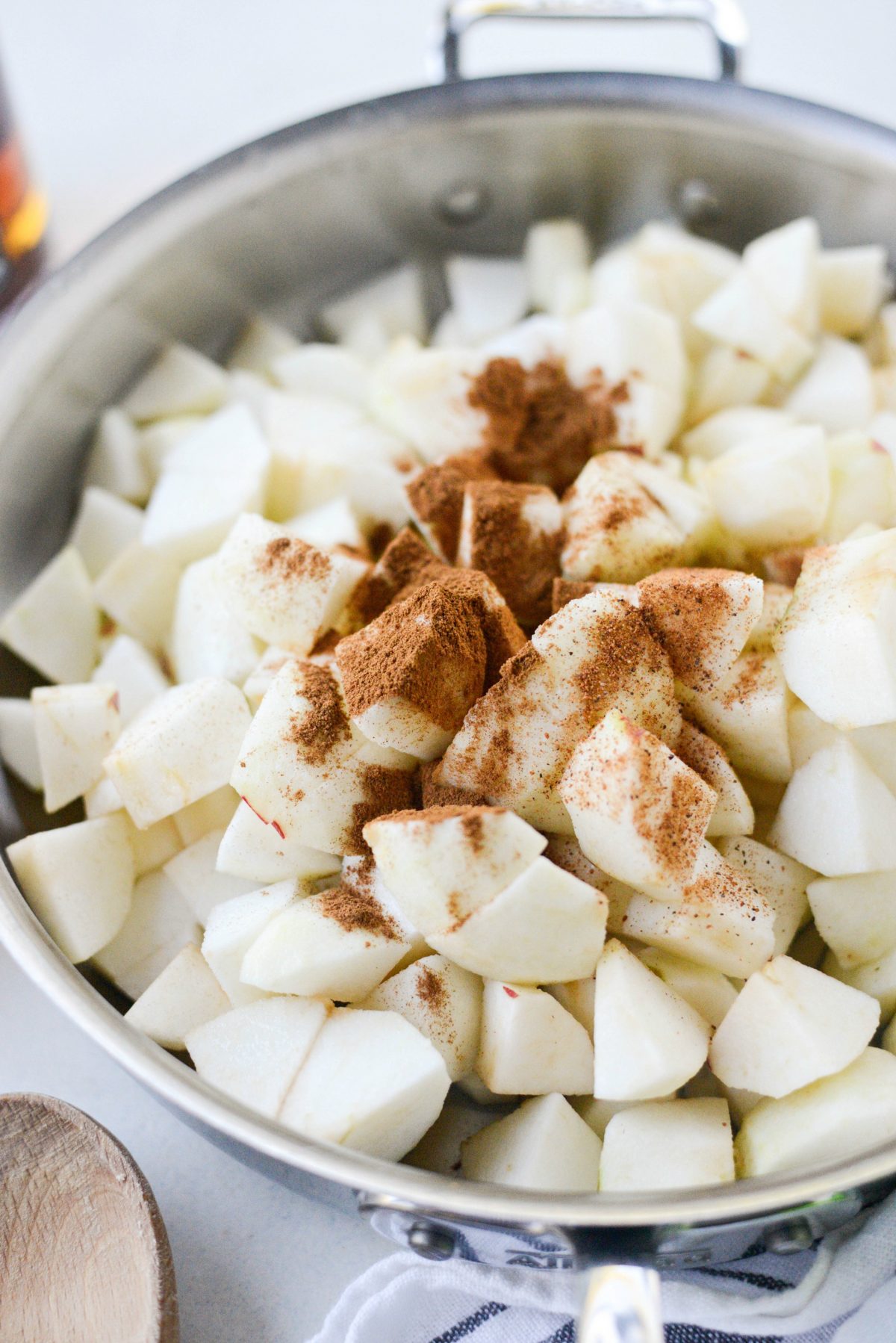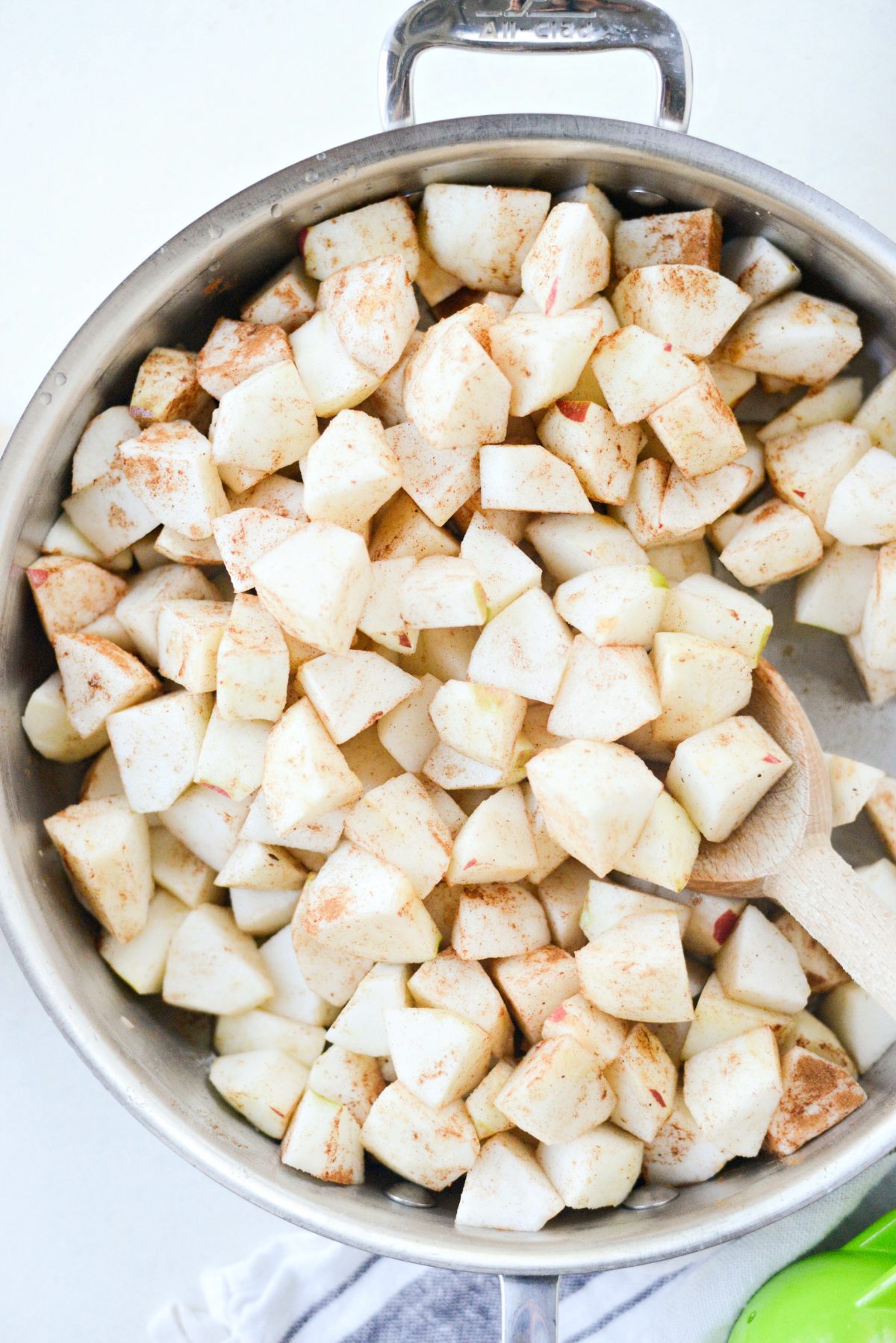 First thing you will want to do is peel, core and dice the apples into large pieces. Then in a deep-sided skillet, add in the apples, water, lemon juice, cinnamon, nutmeg and salt. You can also add the maple syrup now or taste the applesauce once it's mashed and add it if desired. Toss to combine, cover and bring to a simmer over medium heat.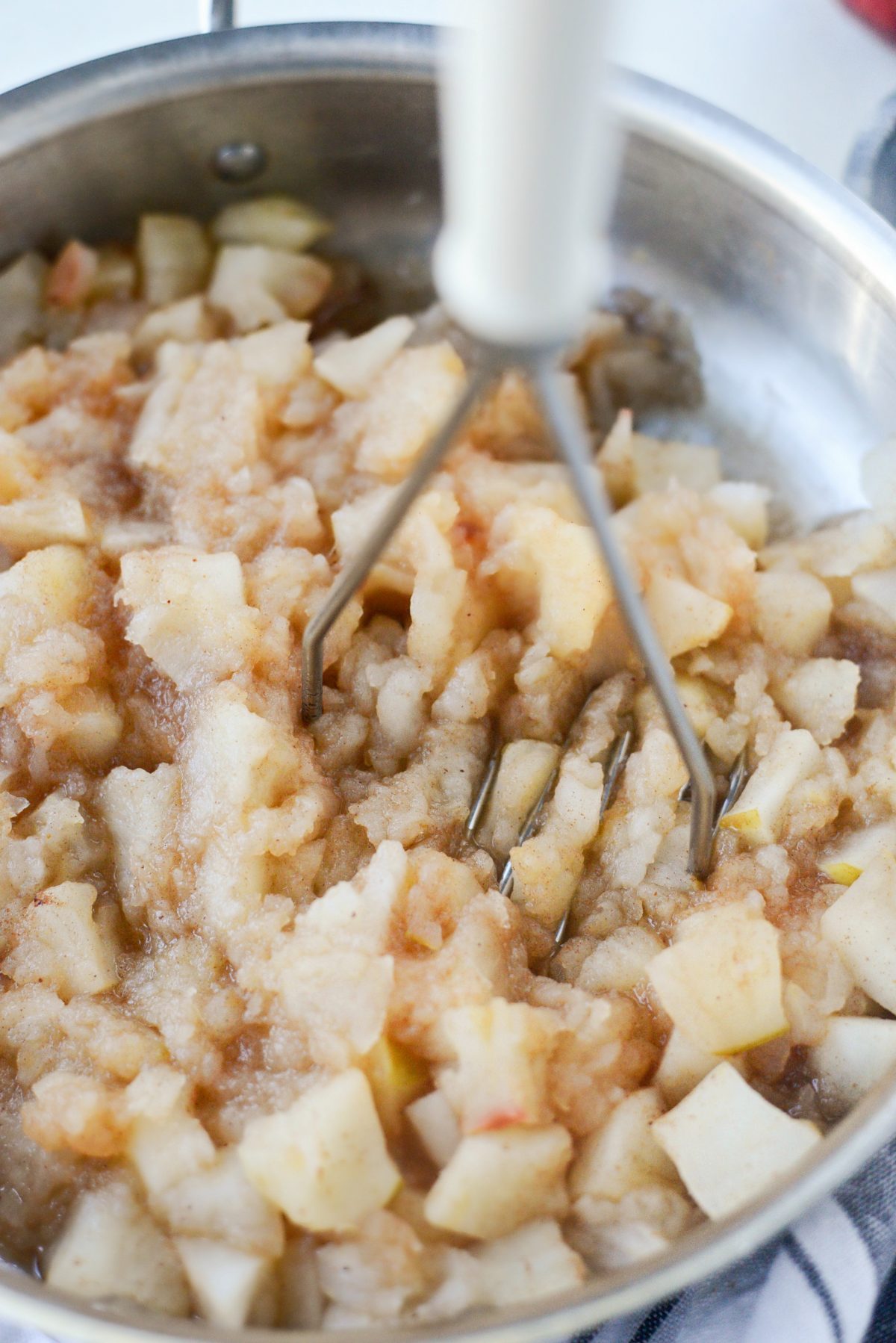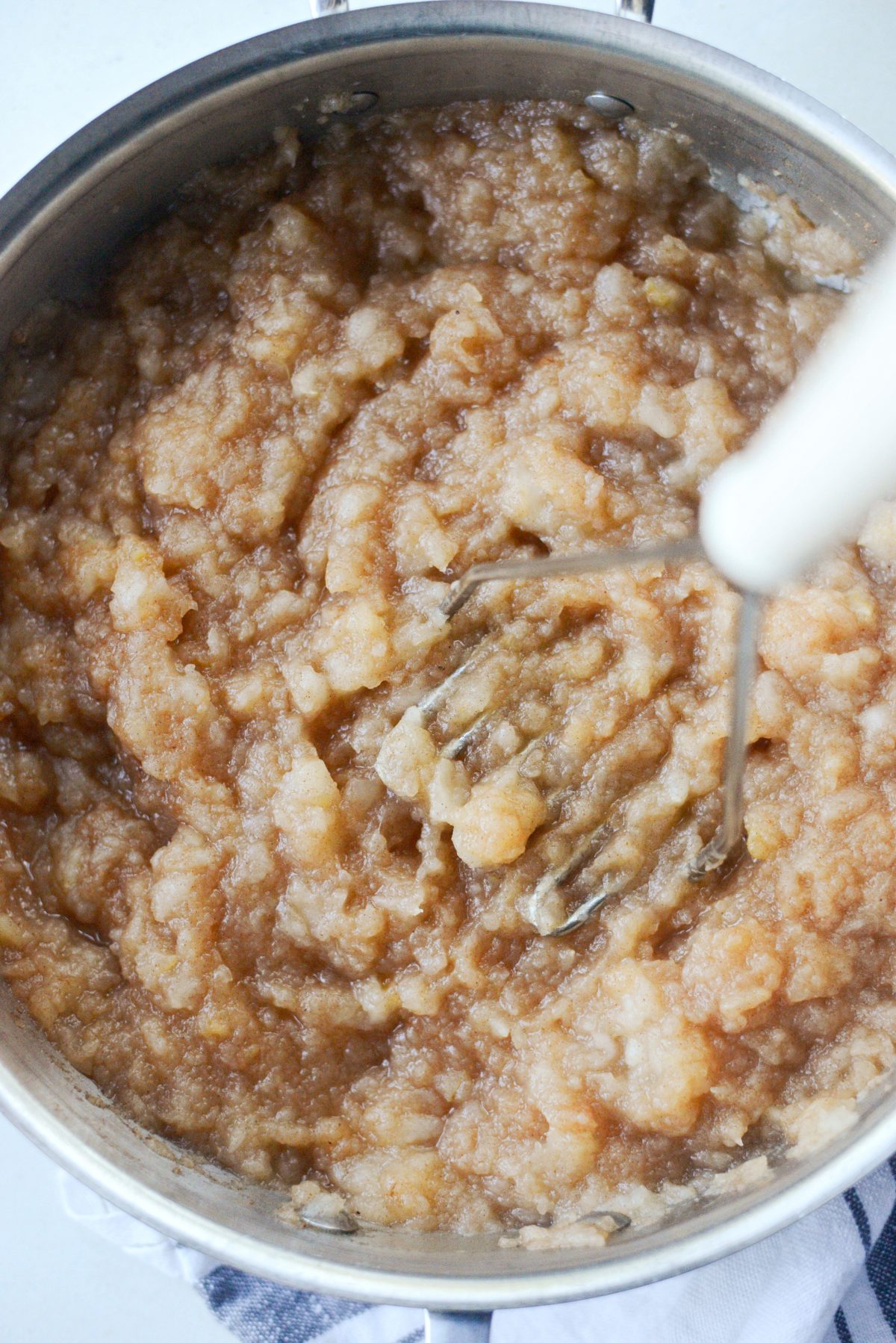 After about 15 minutes, check the apples. Depending on the apple it could need more time. Use a hand masher and mash until desired consistency, adding more a tablespoon more water if needed.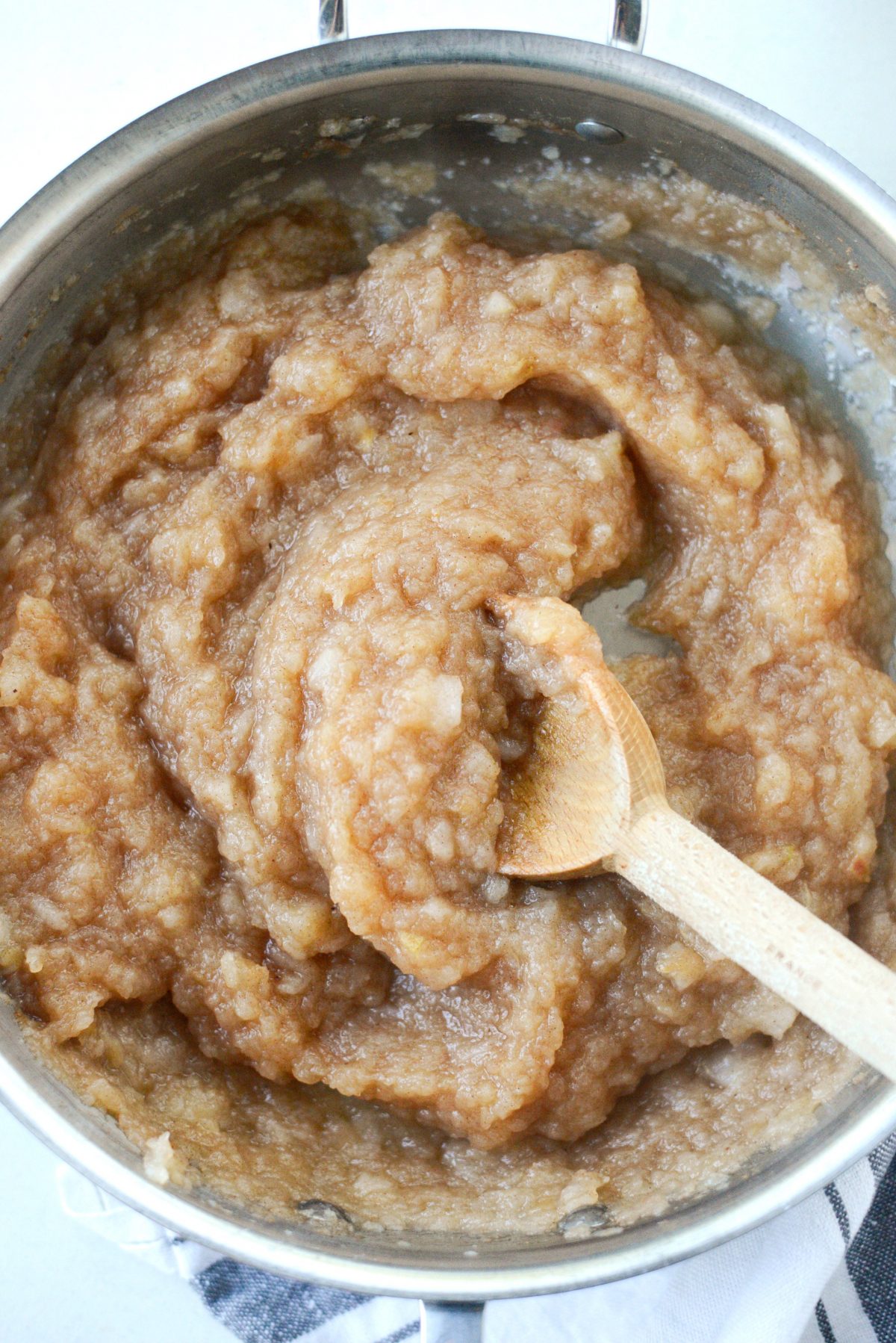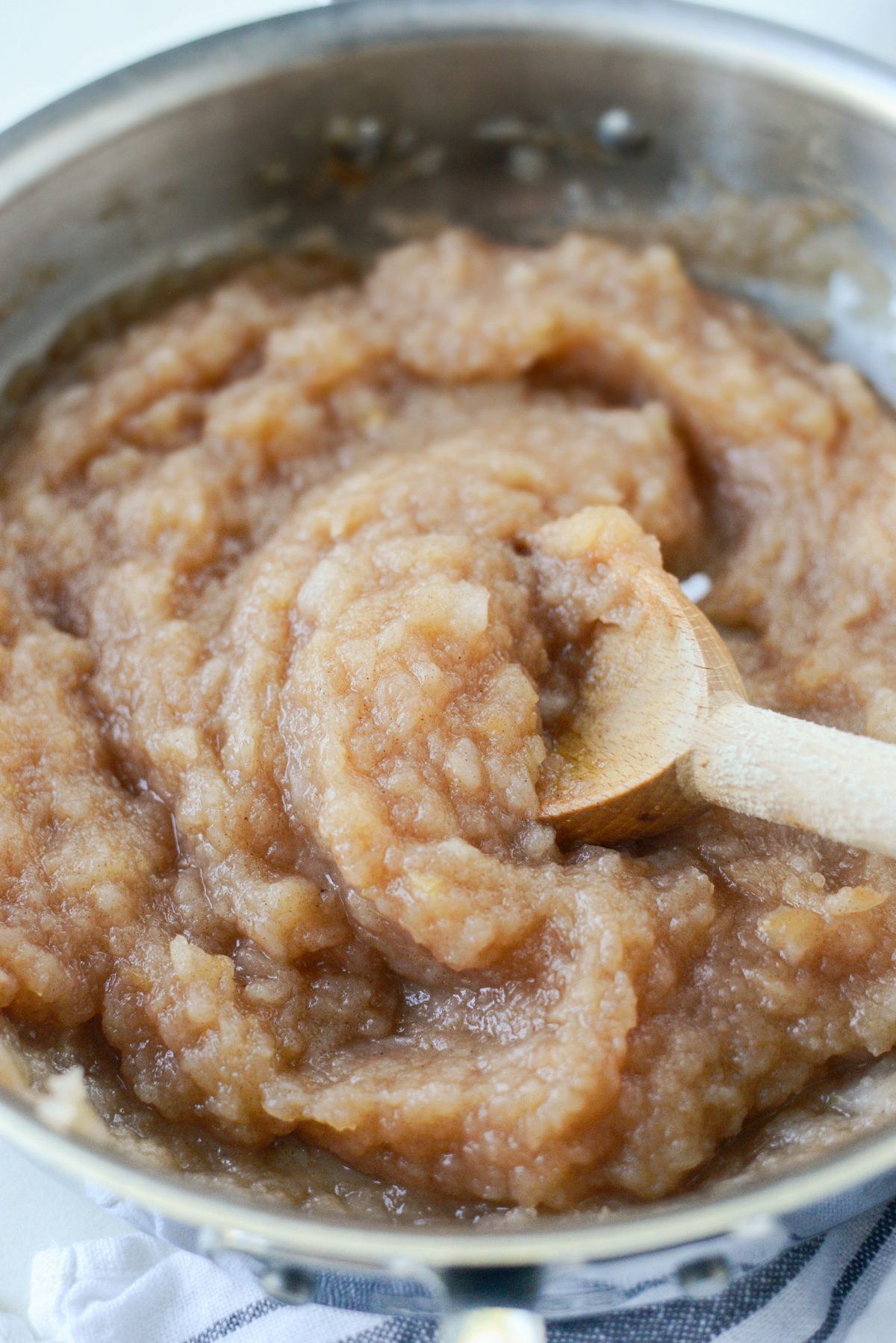 Serve this skillet applesauce while warm or allow to cool and store in an air-tight container for up to 5 or 6 days.
I love a warm bowl of applesauce with a sprinkle of cinnamon on top. But I also highly recommend stirring a spoonful or two into your morning bowl of oatmeal. YUM.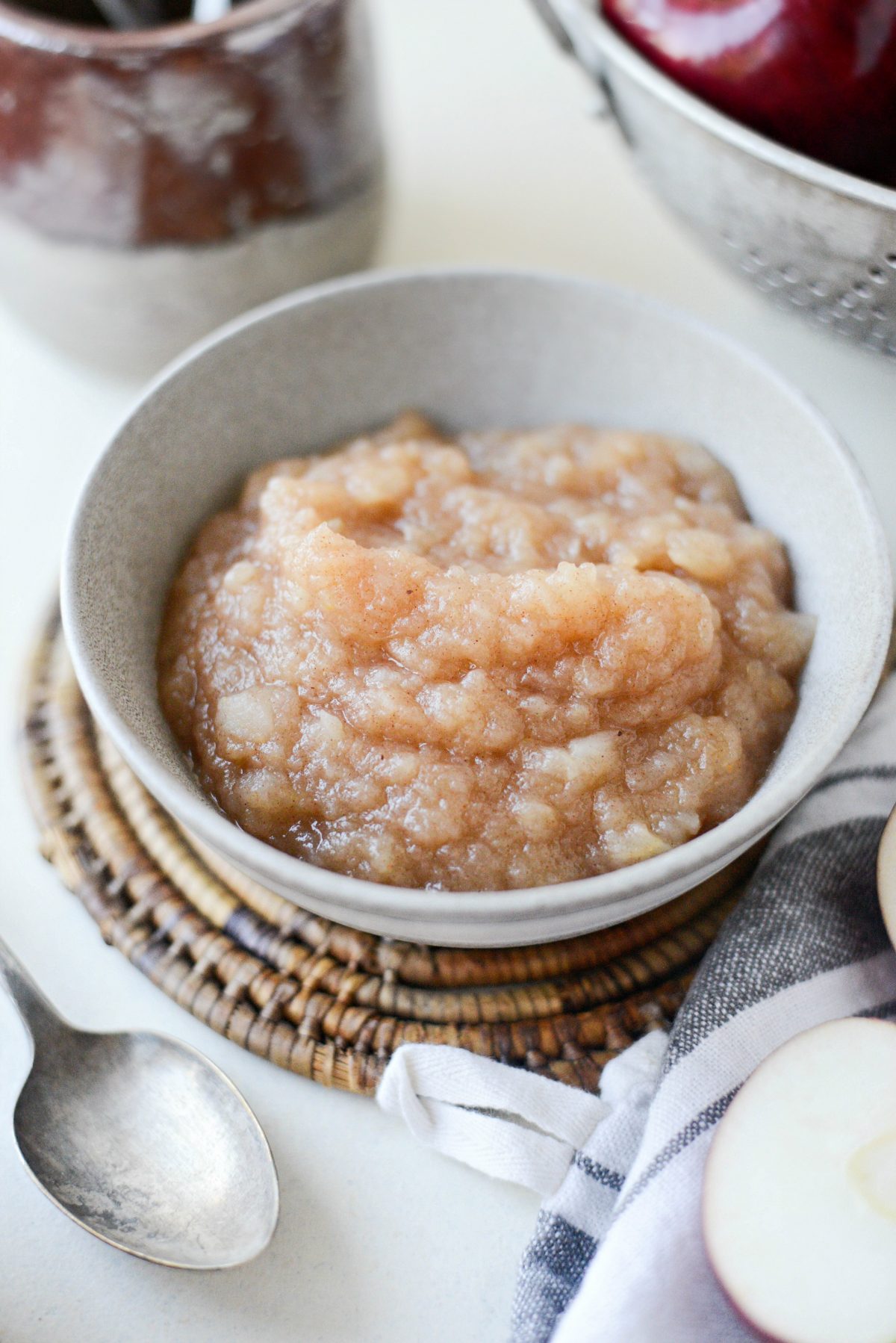 Enjoy! And if you give this Skillet Applesauce recipe a try, let me know! Snap a photo and tag me on twitter or instagram!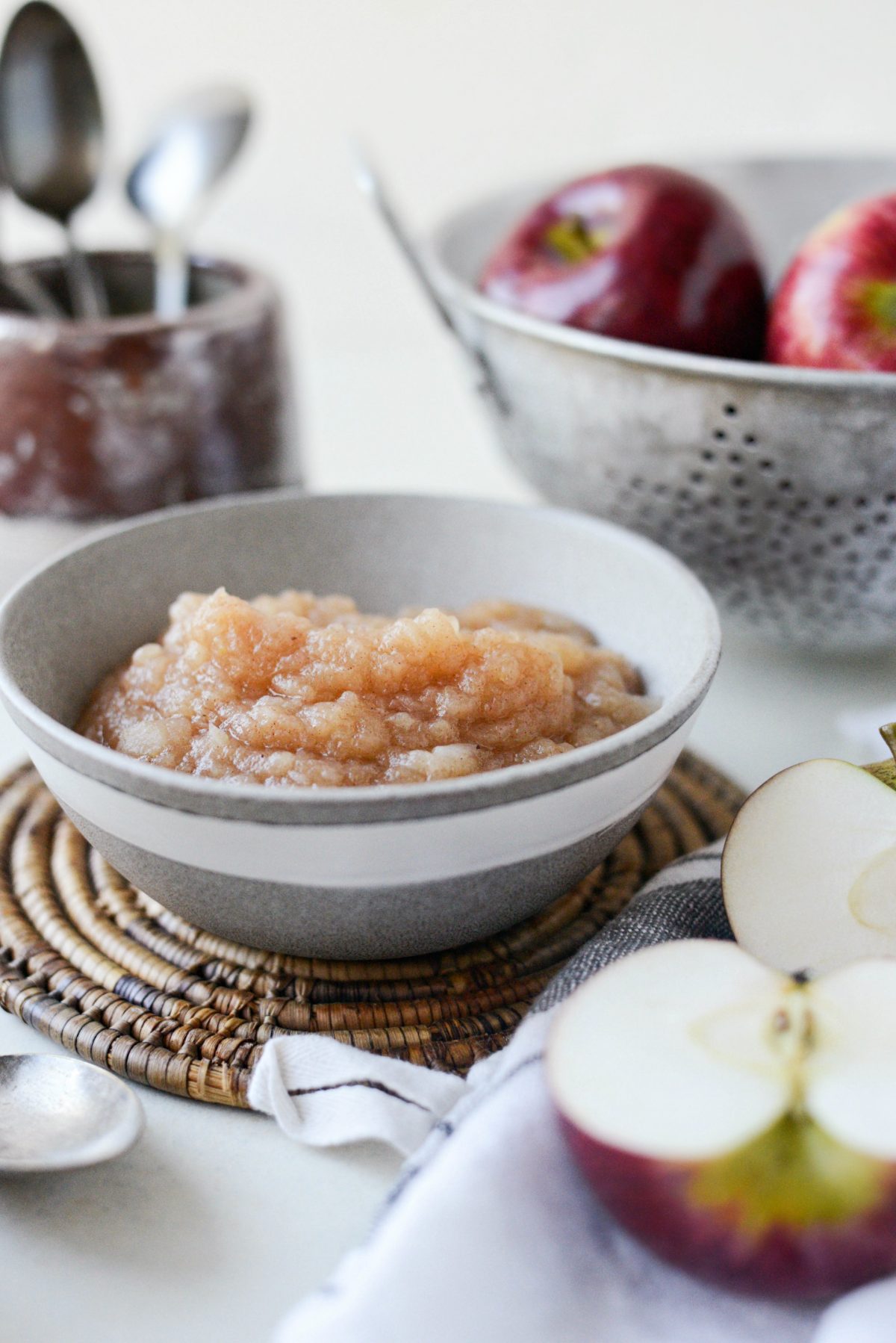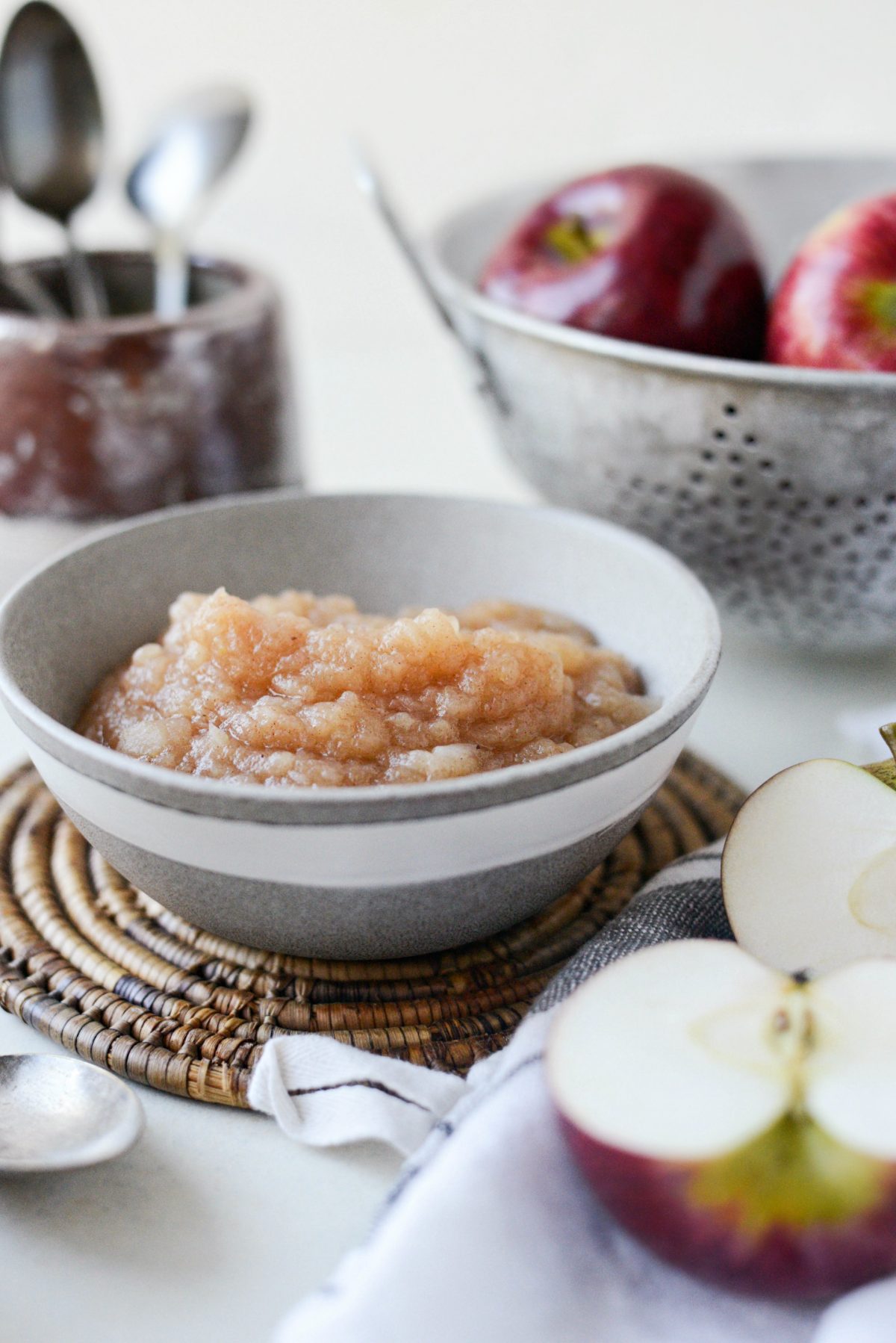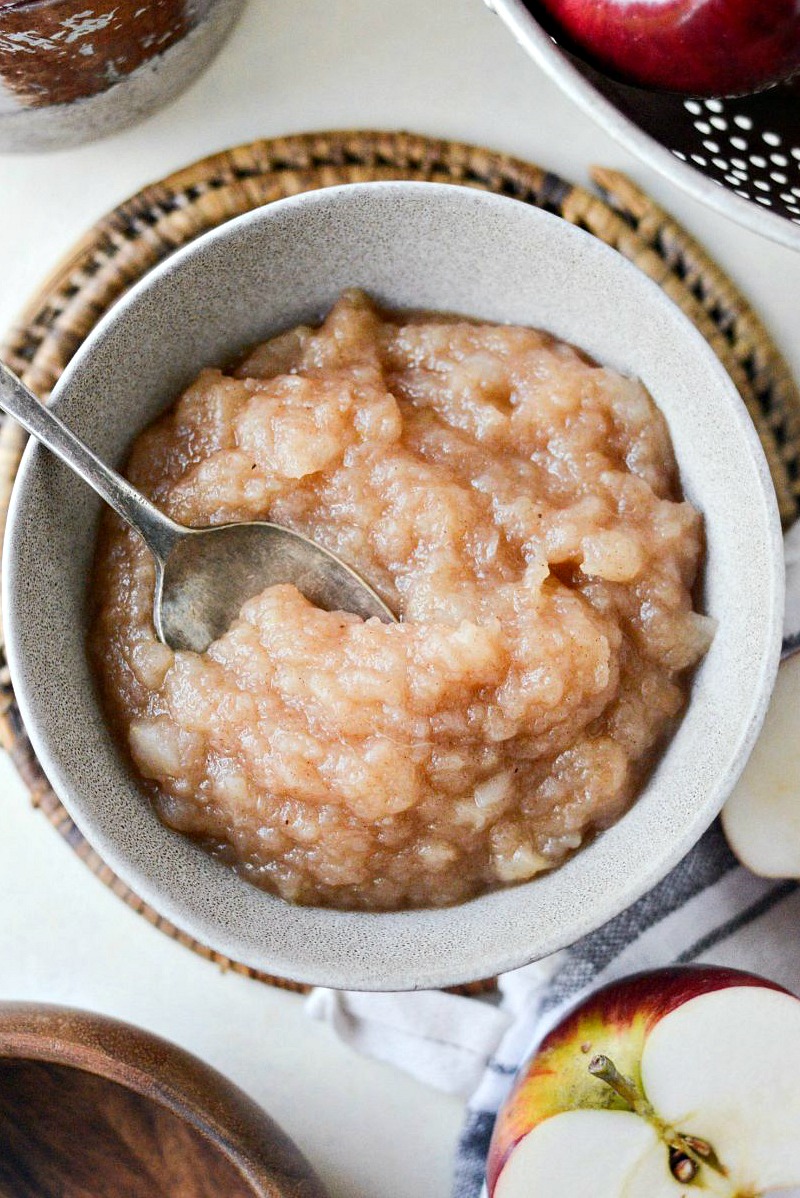 This post may contain affiliate links.
Buy the Cookbook: Simply Scratch : 120 Wholesome Homemade Recipes Made Easy Now available on Amazon »
THANK YOU in advance for your support!