Molten Chocolate Lava Cakes are the perfect Valentine's Day dessert. Rich and extremely moist chocolate cakes with a molten chocolate center are decadent and completely irresistible. Yields 2 in under an hour.
When I think of Valentine's Day one thing comes to mind: chocolate.
As a kid I would get excited about heart shaped boxes with assorted chocolates inside. But what's more chocolatey than these Molten Chocolate Lava Cakes? Answer: not a whole lot.
The recipe is simple yet the results are decadent. When your fork breaks through the exterior of the chocolate cake, you'll find a molten chocolate center. It's not only impressive but delicious. And bonus! it can be made in no time.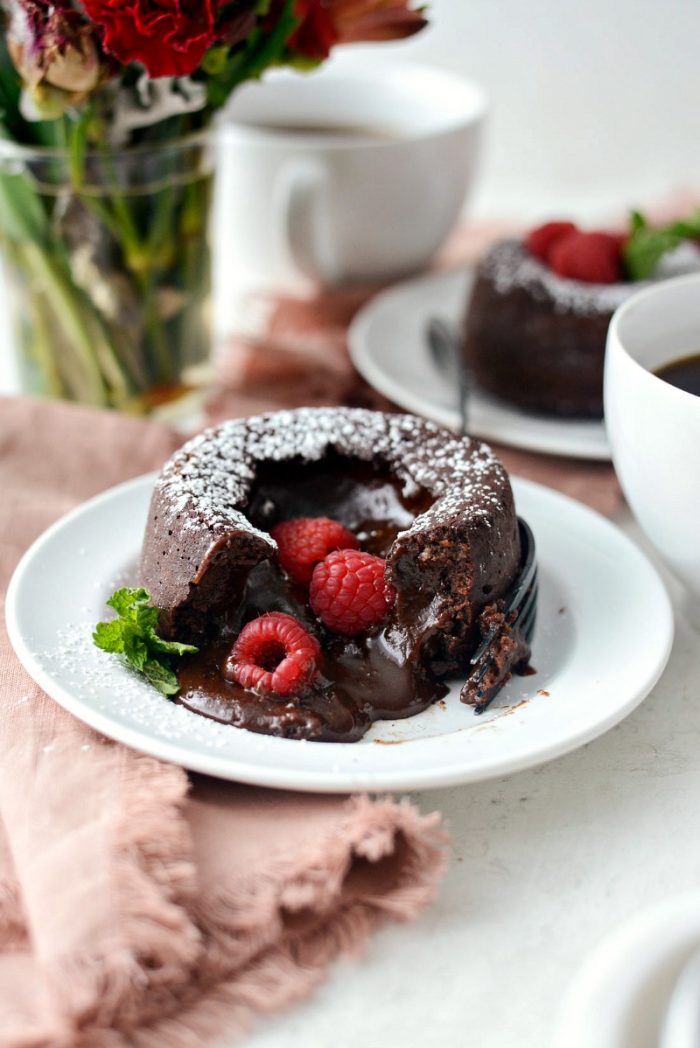 And if you're wondering if this molten chocolate lava cake is safe to eat (hello eggs?) the answer is yes. Because these cakes are cooked at a high temperature the middle reaches 160°. Therefore the eggs in this chocolatey center are completely safe to eat.
Simply serve with coffee or red wine.
To Make These Molten Chocolate Lava Cakes You Will Need:
melted butter (for ramekins)
unsweetened cocoa powder (for ramekins)
2 (8 ounce) tall ramekins
powdered sugar
unbleached all-purpose flour
semi-sweet chocolate (bar)
unsalted butter
espresso
vanilla
kosher salt
eggs (whole)
egg yolks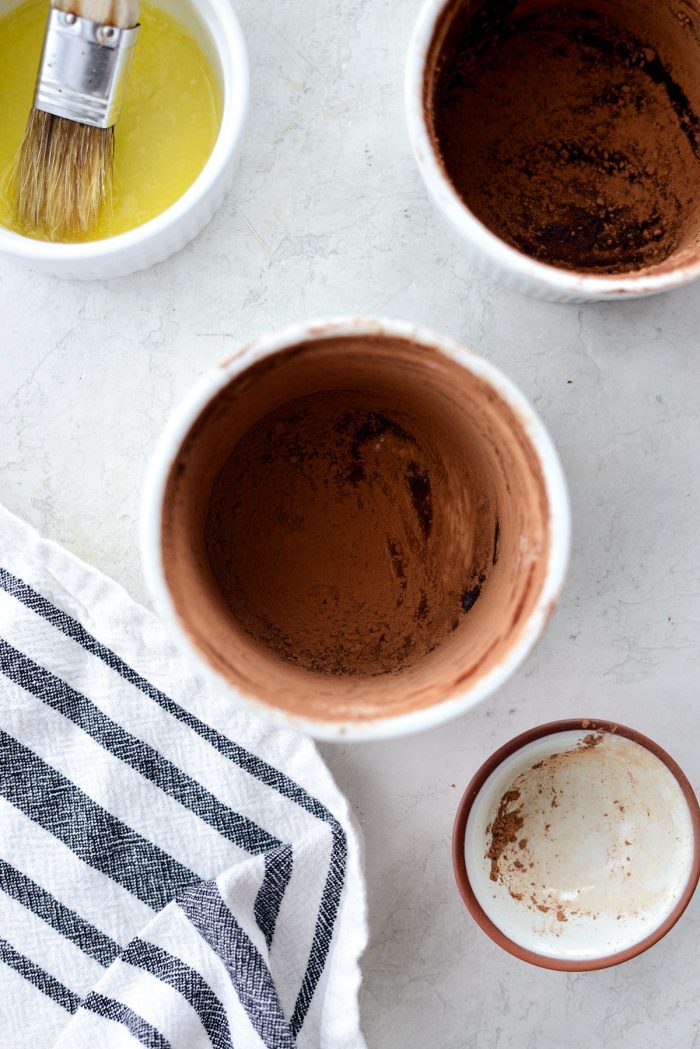 Melt 1/2 to 1 tablespoon butter and generously brush the inside of 2 (8 ounce) ramekins. Sprinkle in some unsweetened cocoa powder and coat the sides, tap out any extra. Place on a rimmed baking sheet and off to the side.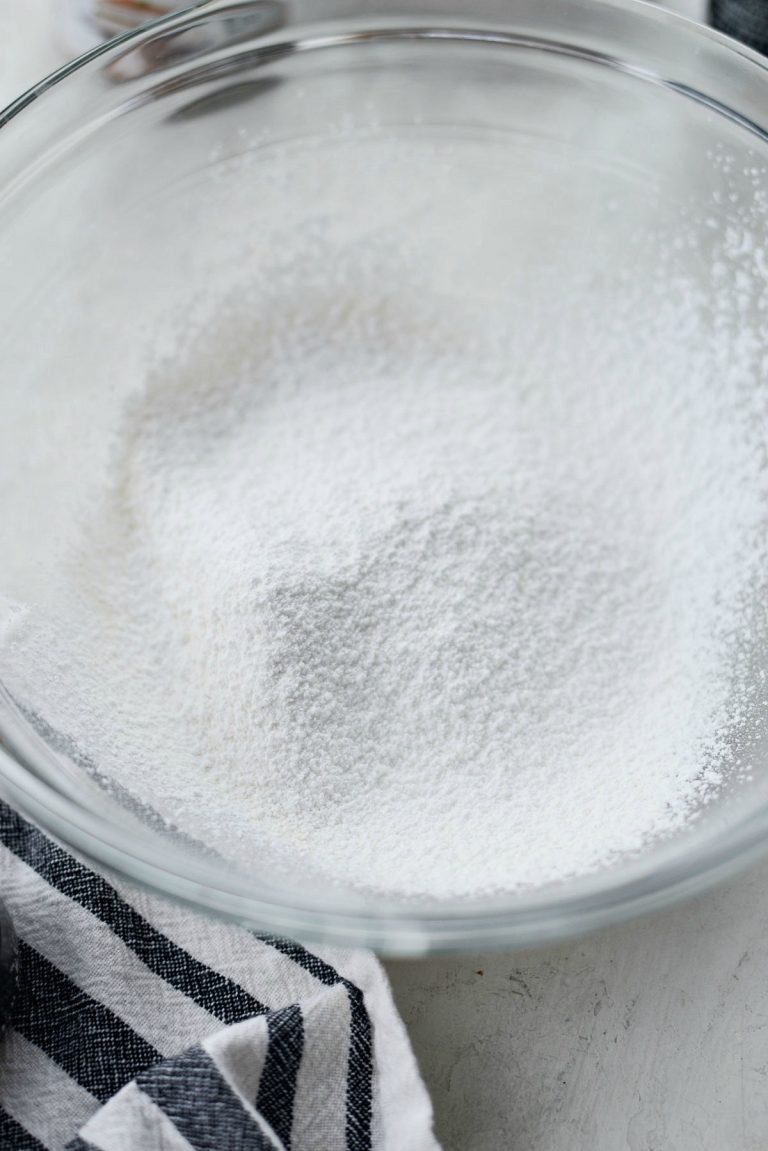 Sift 1/3 cup powdered sugar with 1/4 cup unbleached all-purpose flour into a mixing bowl, then set off to the side.
In a large bowl set over a pot of simmering water (make sure the top of the water is NOT touching the bottom of bowl), add 4 ounces chopped semi-sweet chocolate, 1 stick (8 tablespoons or 1/2 cup) unsalted butter and 1 teaspoon instant espresso powder.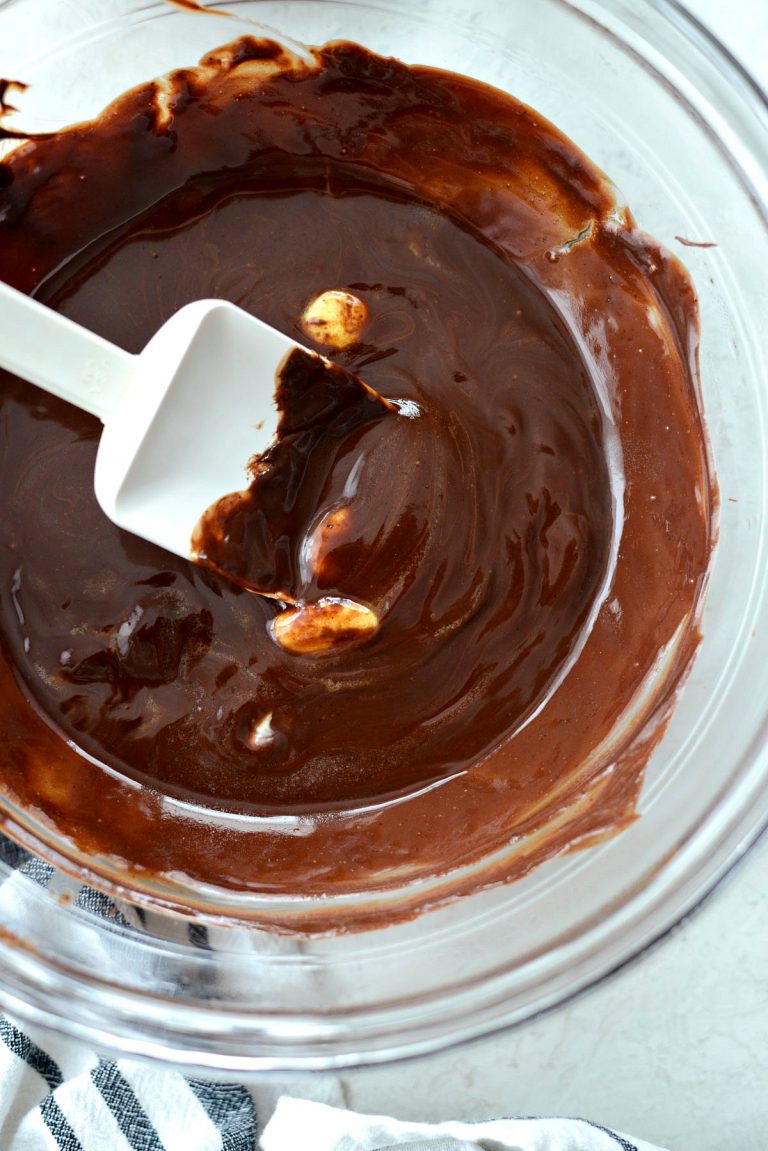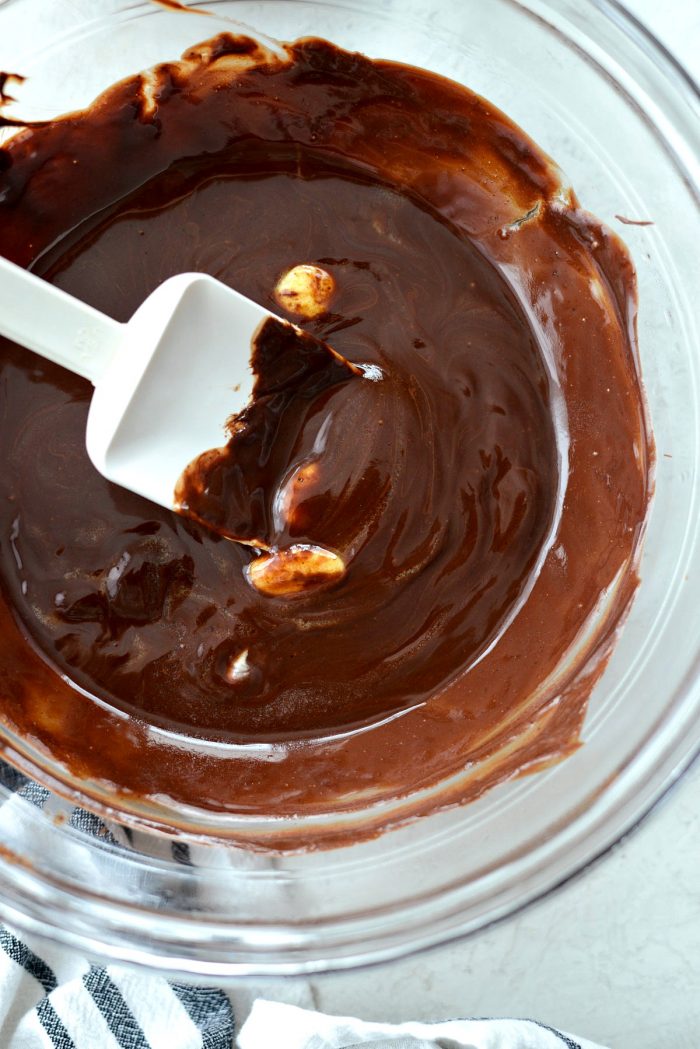 When the butter is just about melted, use oven mitts to transfer the bowl to a trivet or set on a kitchen towel. Whisk until smooth.
To the melted chocolate, add 1/2 teaspoon vanilla extract and 1/4 teaspoon kosher salt. Stir and set off to the side.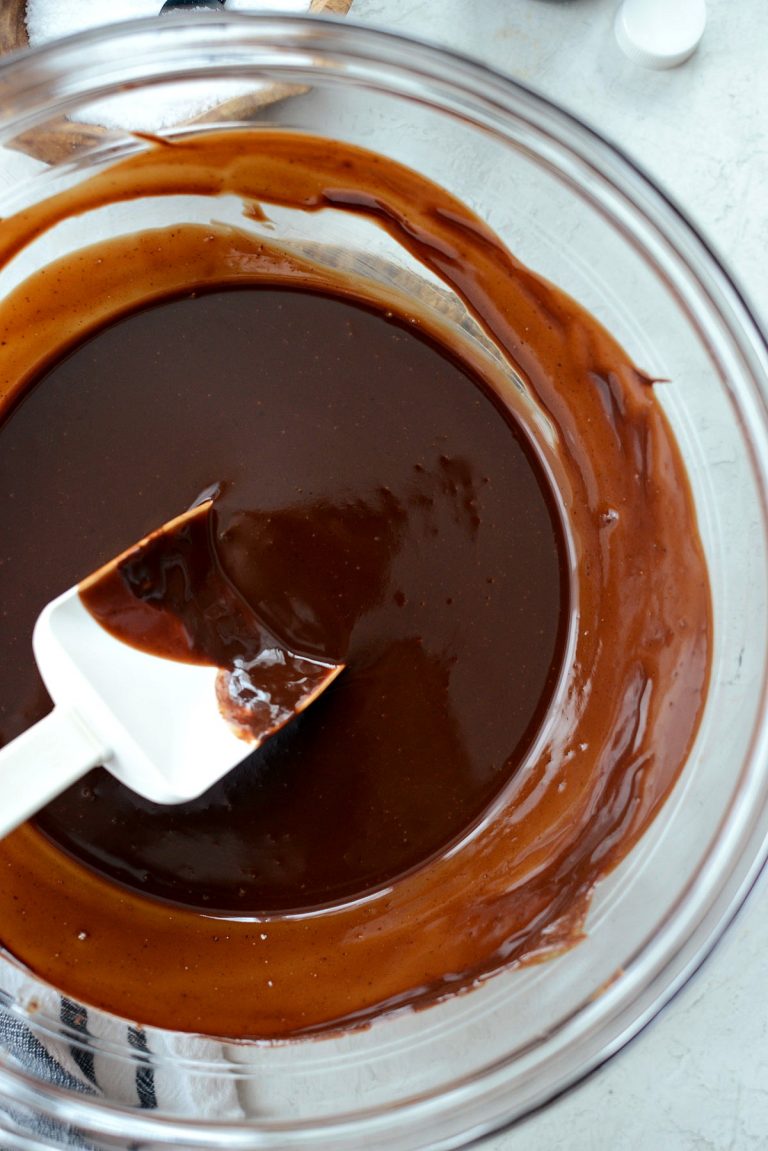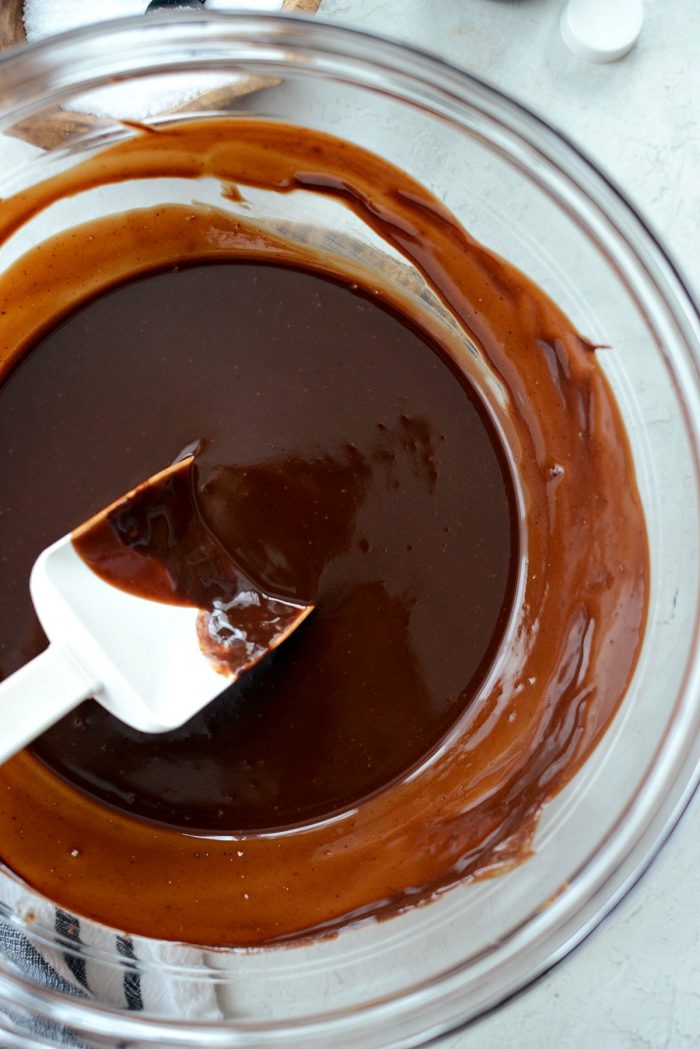 To. Die. For.
In a separate bowl, crack in 2 large eggs and add 2 egg yolks.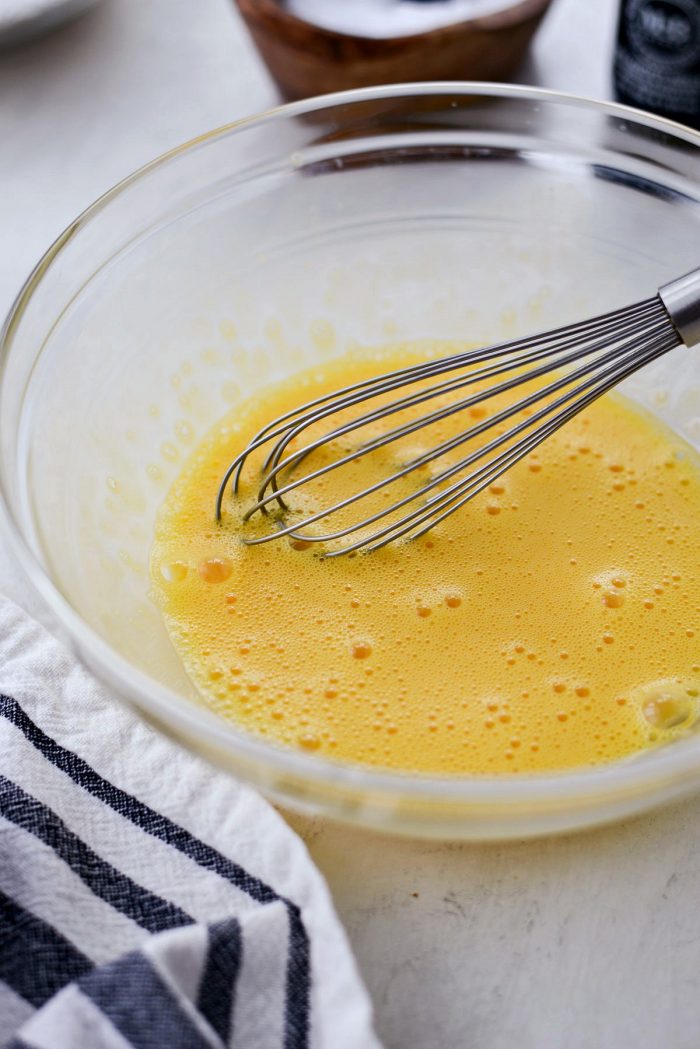 With your whisk, beat until slightly pale in color and frothy.
To the sifted powdered sugar and flour, pour in the chocolate mixture.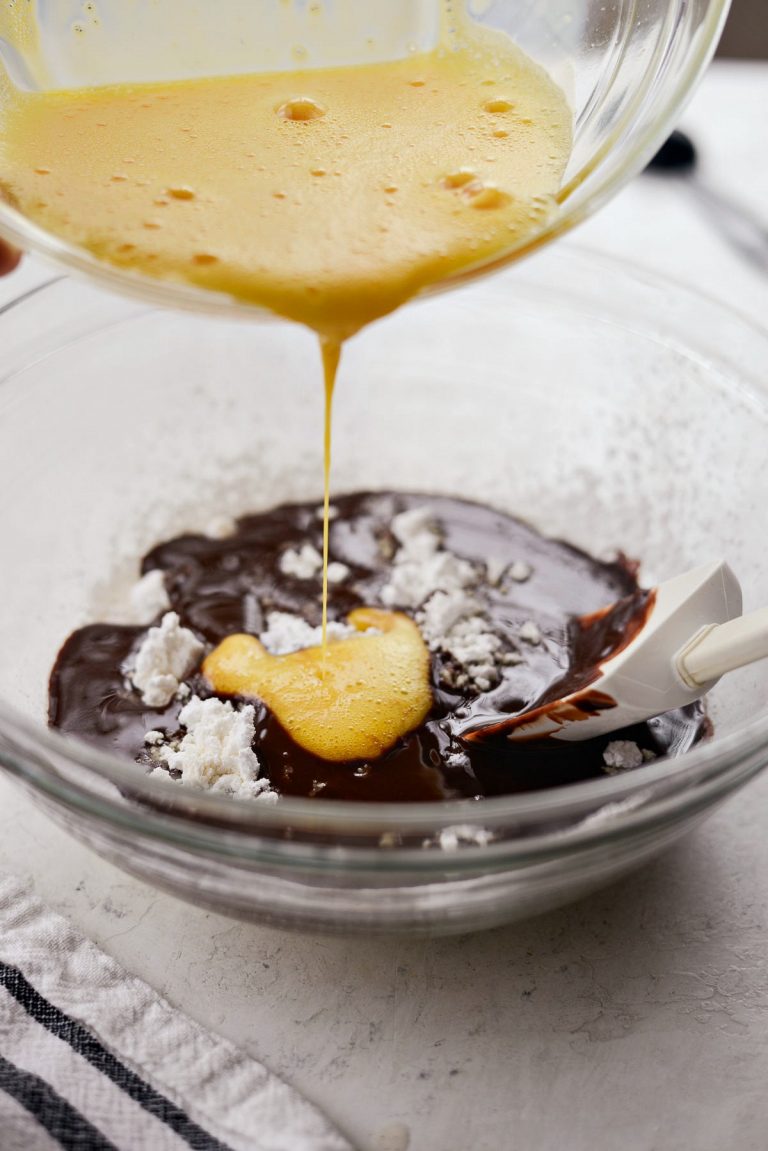 And the beaten eggs.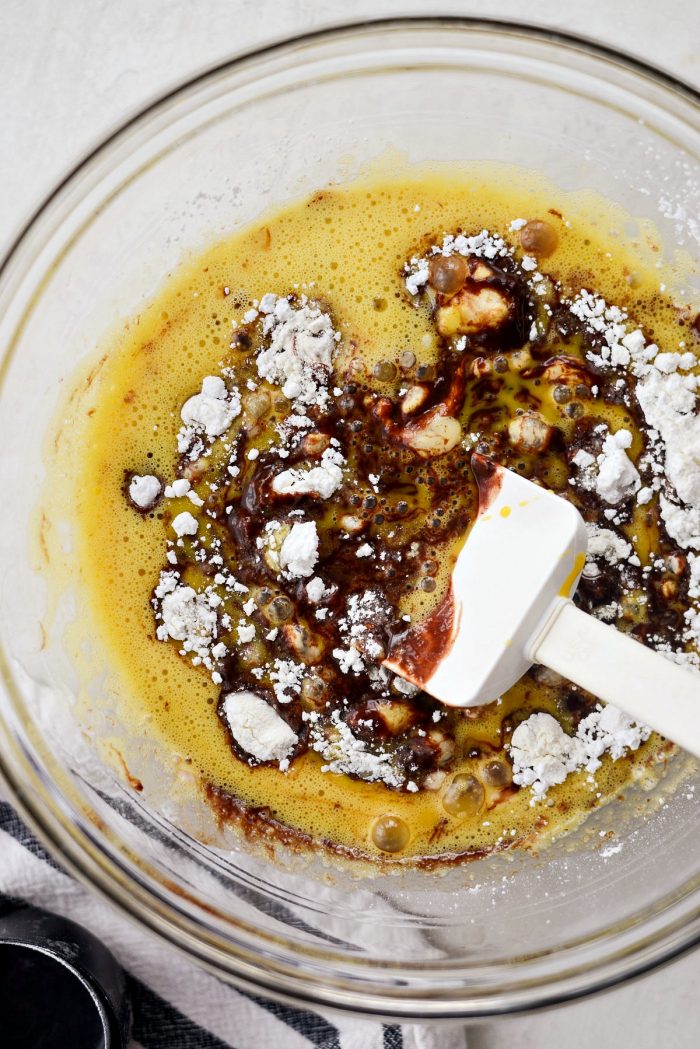 Use a rubber spatula and stir until combined.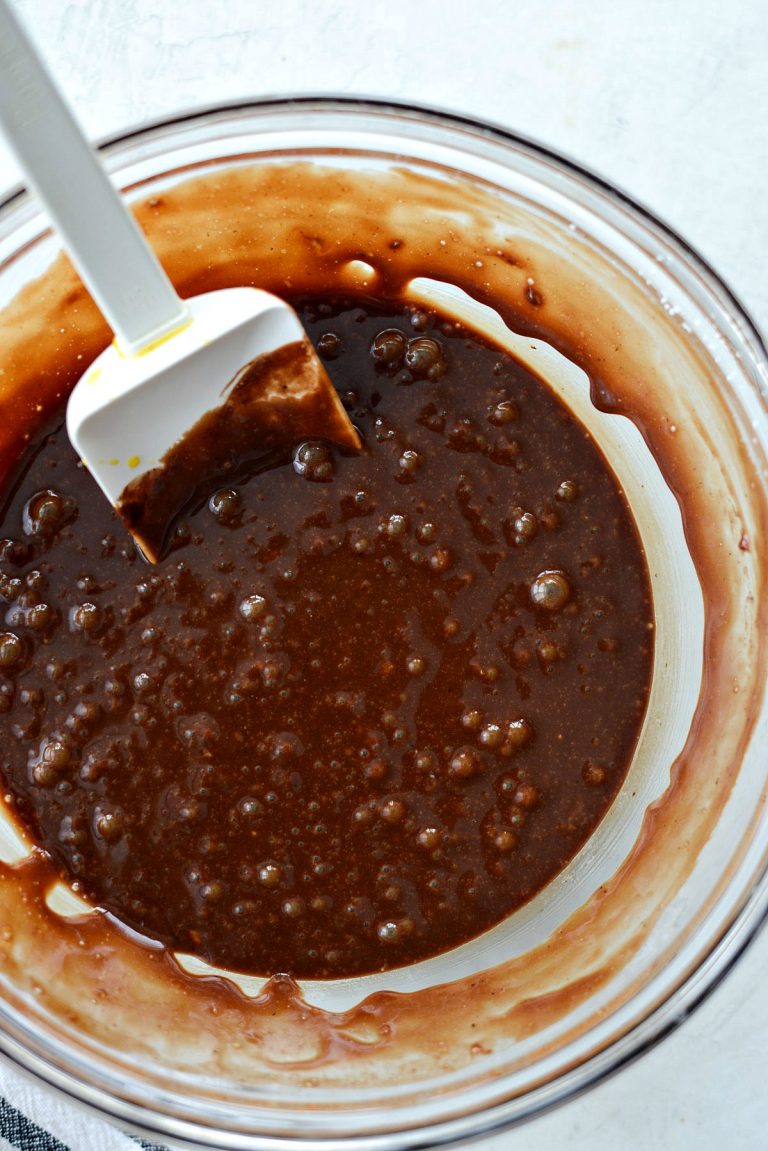 >insert heart eye emoji<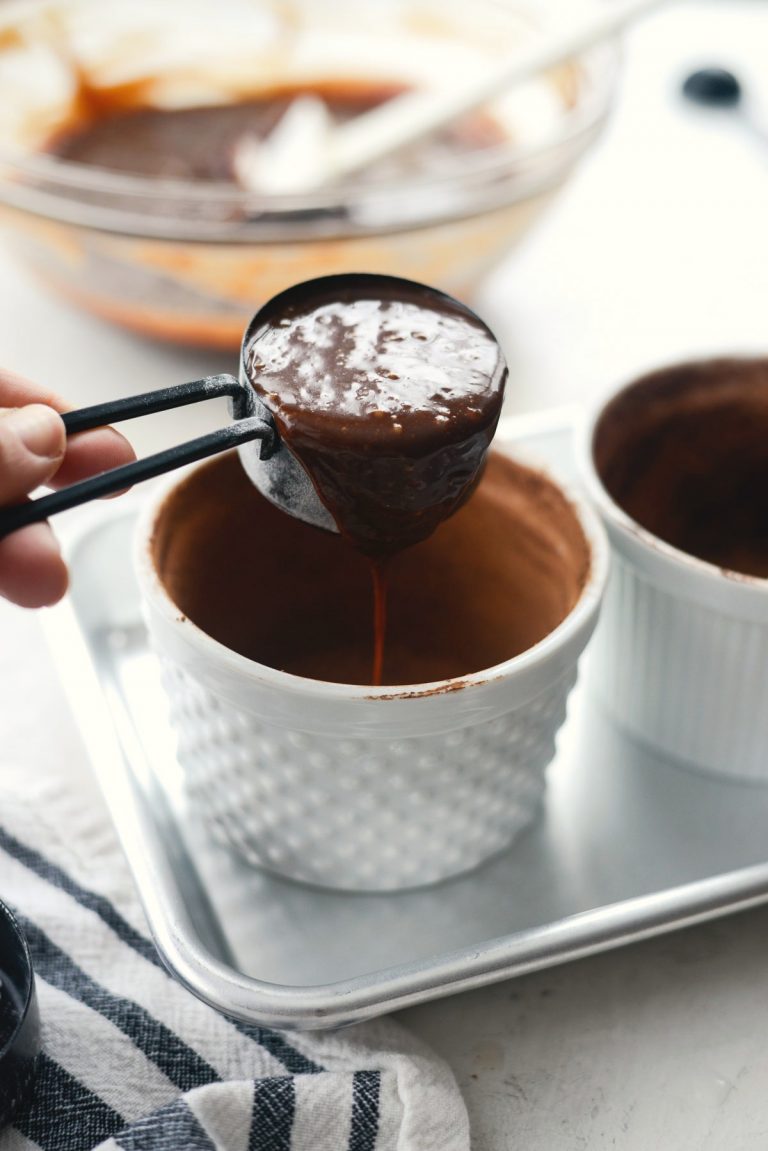 Preheat your oven to 450°. Meanwhile, divide the batter among the two prepared ramekins.
It's a little over 3/4 cup per ramekin. Tap gently on the counter before sliding the pan onto the middle rack of your preheated oven. Bake for 12 minutes (for a more runny center) or 14 minutes (for a less runny middle).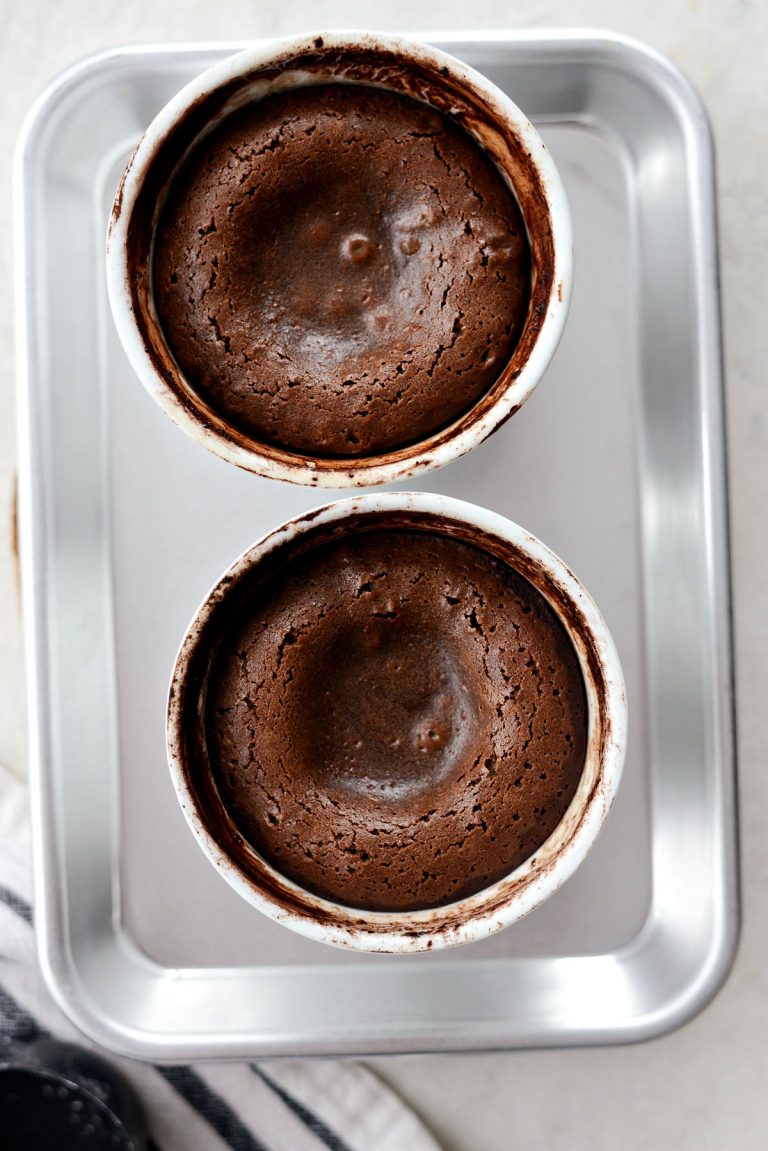 Once baked, allow the lava cakes to cool for 5 minutes.
Run a knife around the edge, just to make sure there aren't any spots of the cake attached to the ramekin.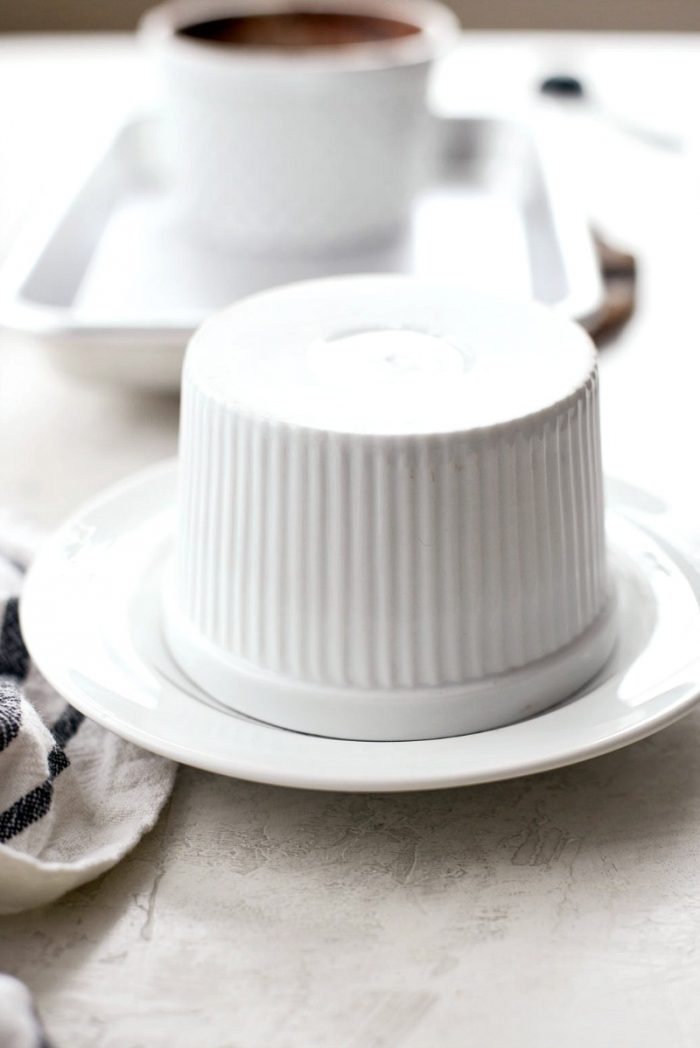 Then say a prayer and place the topside of a dessert plate onto of the ramekin and carefully flip.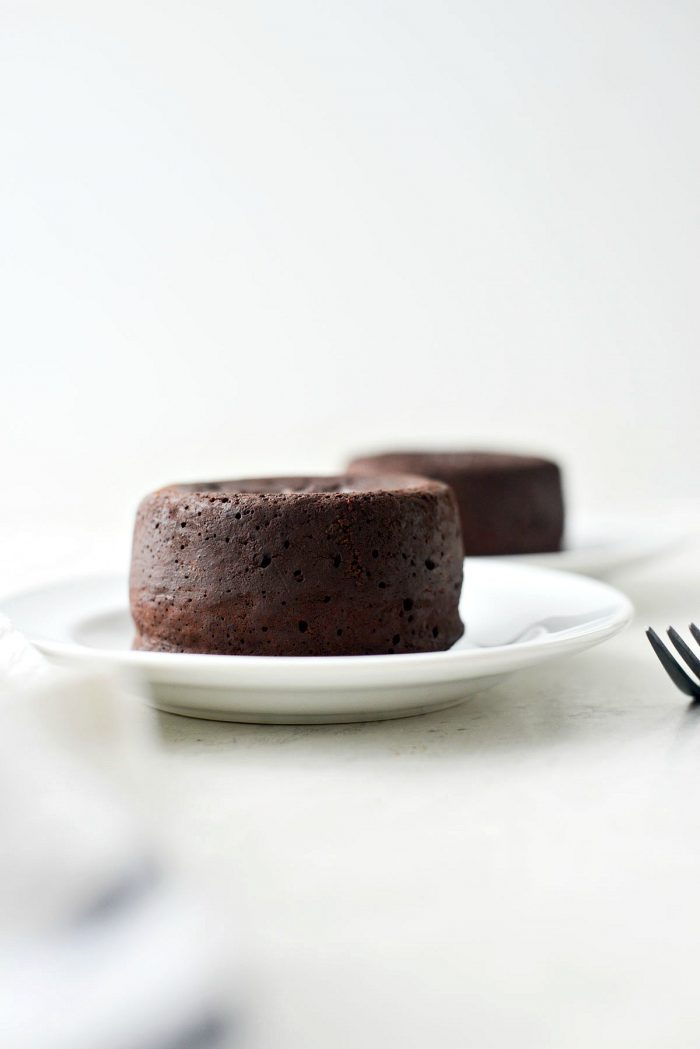 Gorgeous!
Dust with powdered sugar and garnish with fresh berries.
What say's I love you more than chocolate oozing from a chocolate cake?
Enjoy! And if you give this Molten Chocolate Lava Cakes Recipe recipe a try, let me know! Snap a photo and tag me on twitter or instagram!
This post may contain affiliate links.
Buy the Cookbook: Simply Scratch : 120 Wholesome Homemade Recipes Made Easy Now available on Amazon »
THANK YOU in advance for your support!