London Fog is an earl grey tea latte. In this recipe, earl grey tea is steeped with lavender, sweetened with homemade vanilla syrup and topped with steamed frothed milk. A cozy, calming beverage. This recipe makes 1 mug.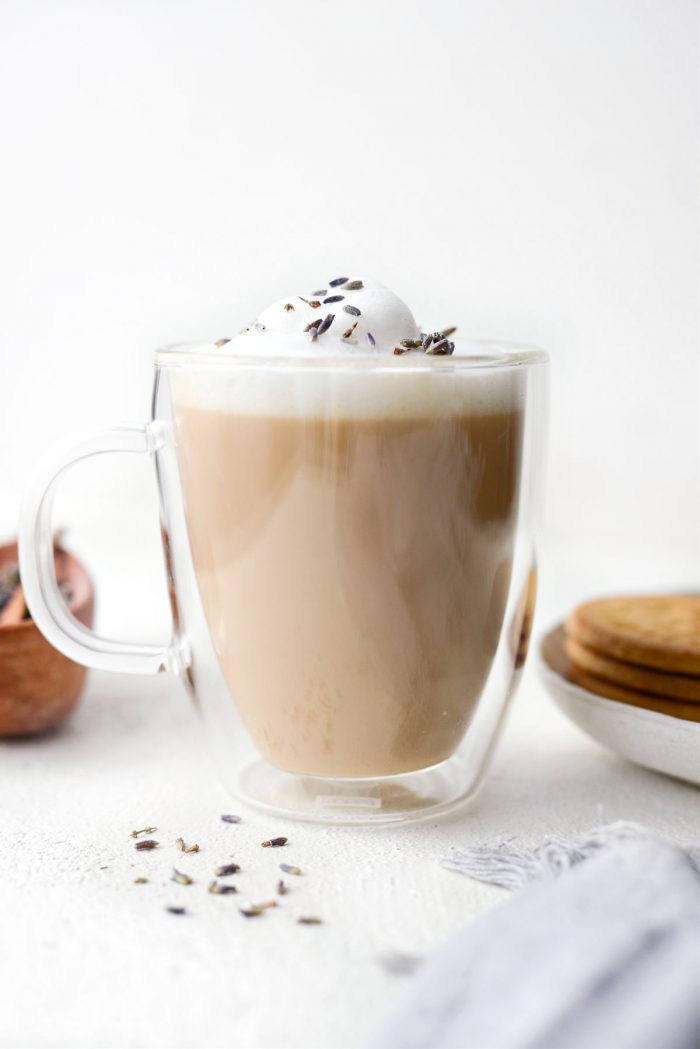 It's that time of year when I can't wait for spring.
It never fails, by mid to late January I long for warmer weather, green grass and no snow. But for now, I cope with a mug of something warm. Coffee is and will always be my numero uno, however I've been really loving to sip on a London Fog or earl grey tea latte. Especially on the weekend. And it all starts with earl grey tea.
Earl grey is my favorite black tea (second would be chai) with it's notes of bergamot. If you know me, you know I love bergamot whether it be in my coffee tea cup or in a candle burning on my fireplace mantle.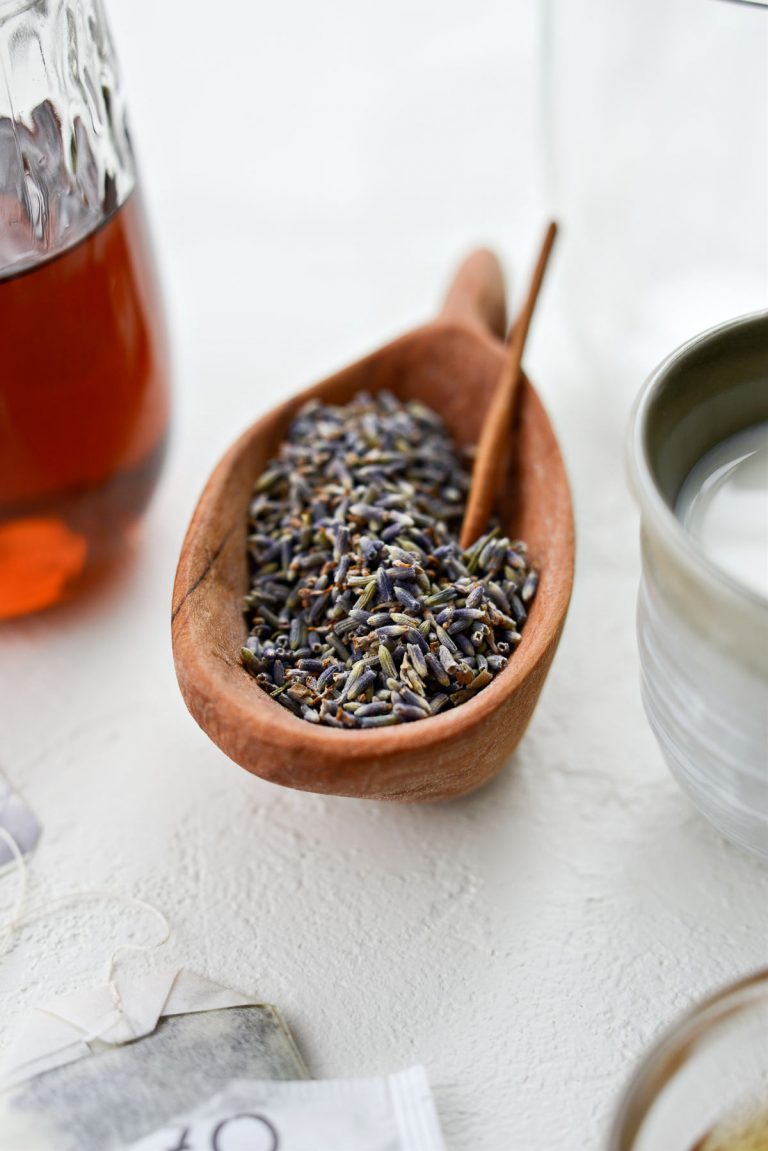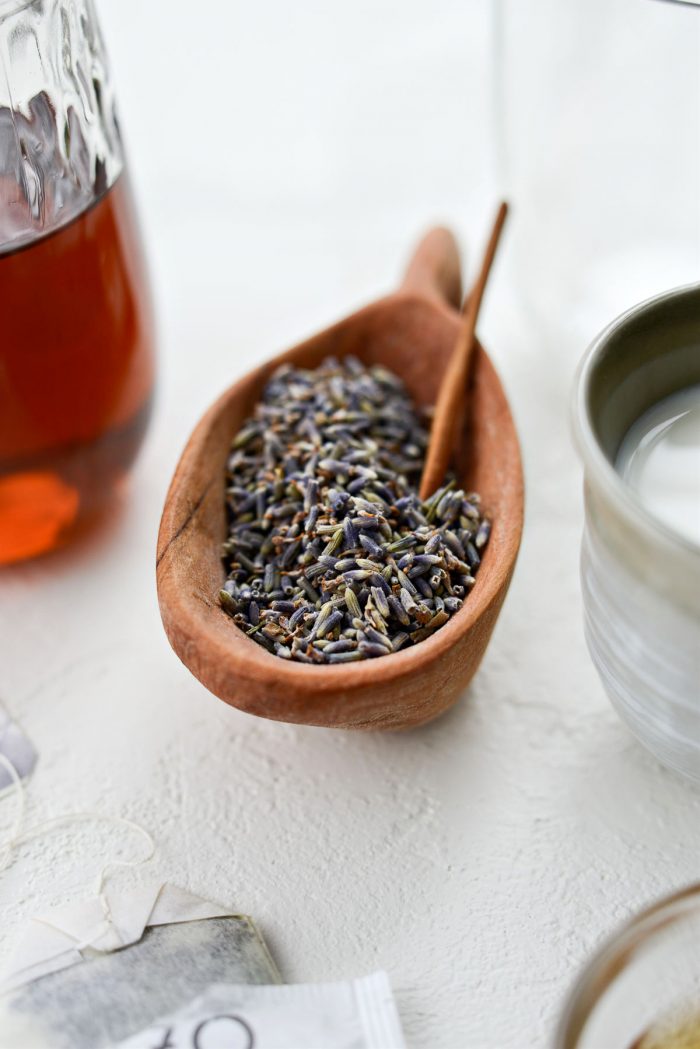 Where did the London Fog Tea Latte originate?
Your first thought is London, right? The answer is no. The name is So I did some internet sleuthing, and I read that the drink originated in Vancouver, British Columbia, Canada – where a pregnant woman, couldn't have coffee, asked for an alternative. There's another claim that it originally made with peppermint tea in Langley, Washington. And then there's a Starbucks in Calgary, Alberta who's had it on their menu since the early 2000's.
And Why is it Called A London Fog?
You're guess is as good as mine. I'd like to think that it's because when you add the steamed milk to the coffee it rolls and billows like fog. But after a solid 20 minutes of googling, I couldn't find anything.
To Make A London Fog You Will Need:
water (obviously)
earl grey tea bag
lavender (culinary)
milk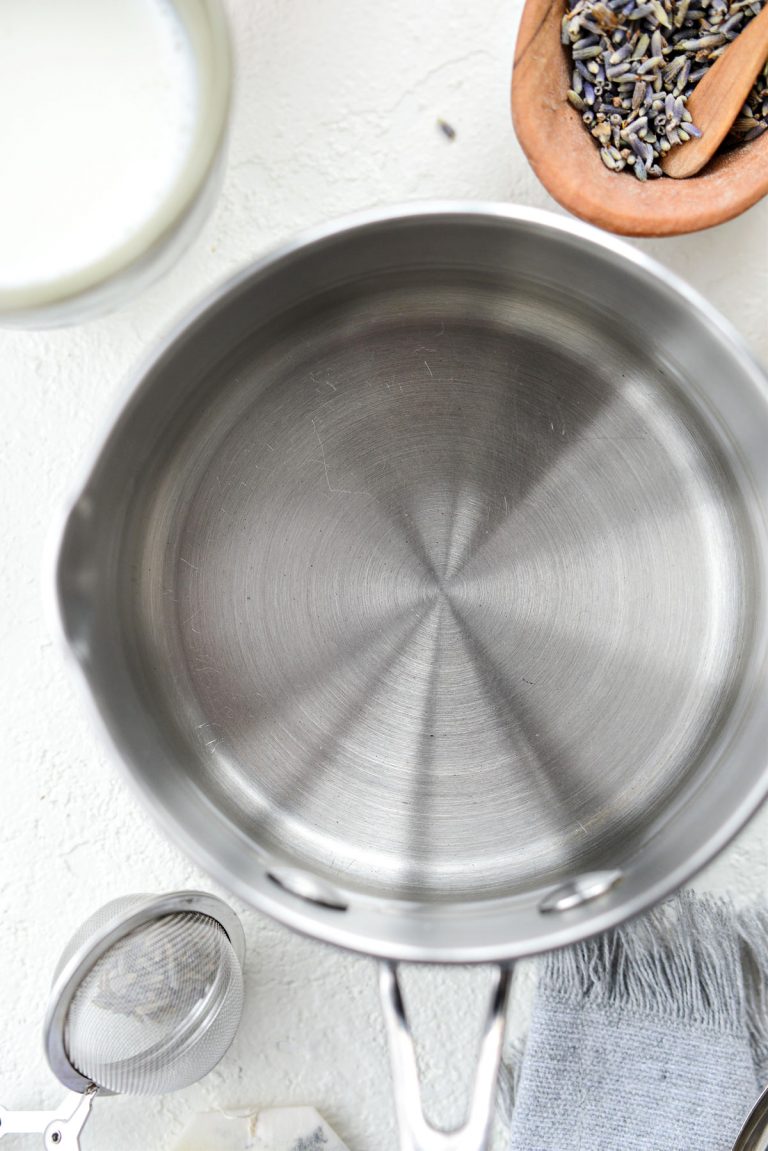 Fill a saucepan with 3/4 cup water and bring to a boil.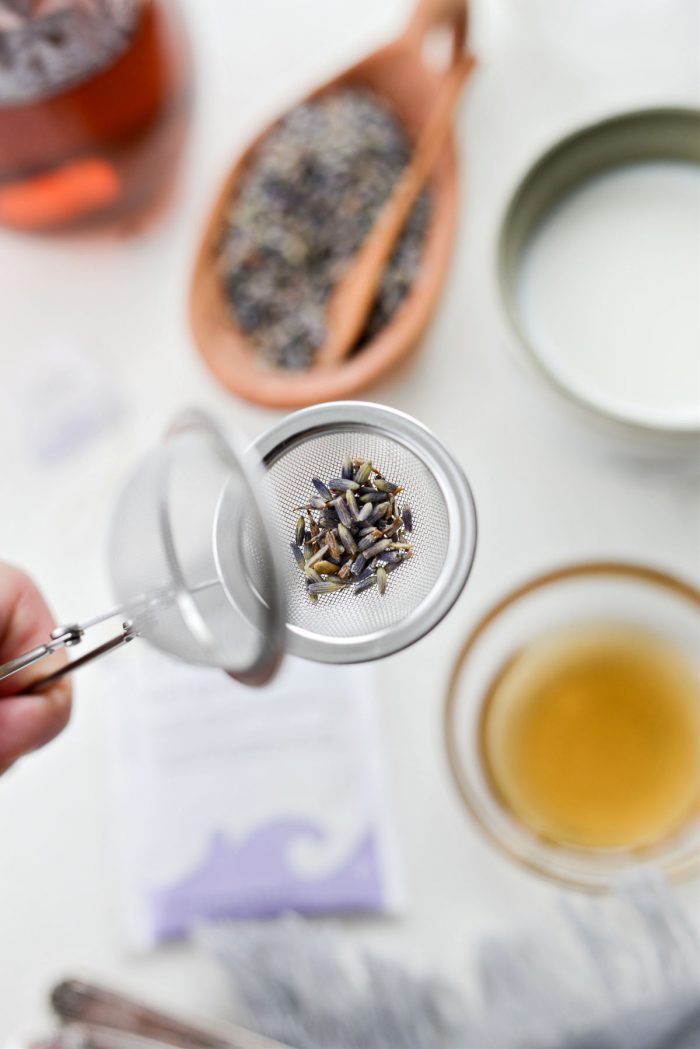 Then measure and add 1/2 teaspoon of lavender to a tea infuser or add it directly to the water. You'll just have to strain it out later.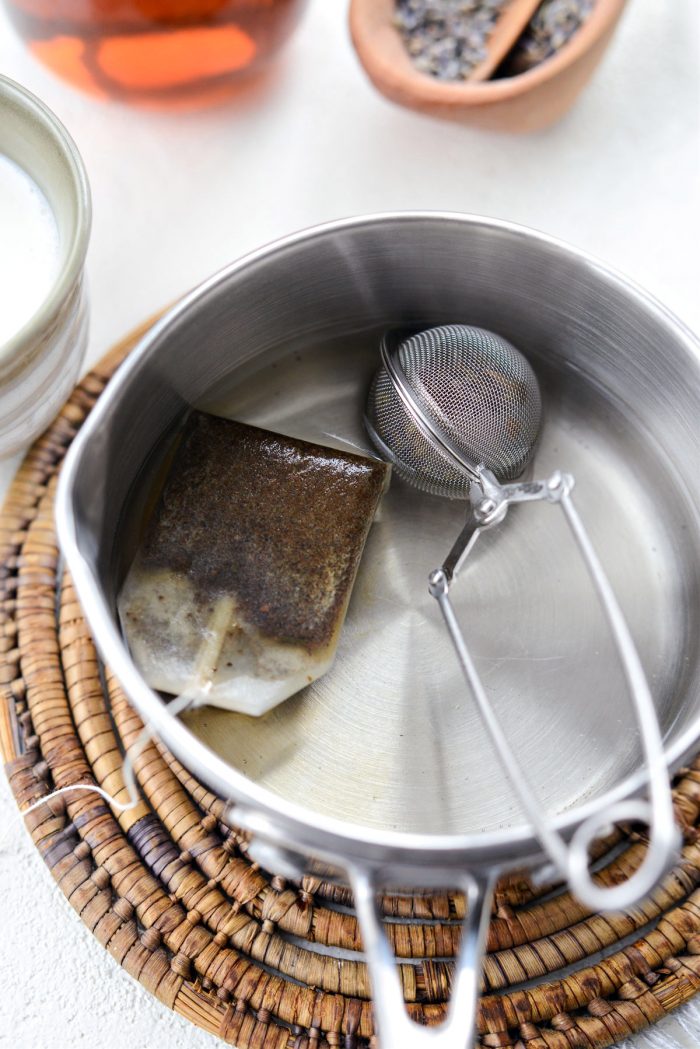 Once the water is boiling, add 1 earl grey tea bag and the tea infuser with the lavender. Steep the tea according to the package directions.
Meanwhile, add 1/2 cup milk (of your choice) and 1 to 2 tablespoons vanilla sweetener (I personally like only 1 tablespoon) to a milk frother or you can also do this in a sauce pan – just don't bring to a boil or scorch the milk. Gently heat and whisk until frothy.
My Keurig has a milk steamer/frother attached which makes this super simple and fast.
What Is The Best Milks For Frothing?
The best milk for frothing is heavy cream, half & half, whole milk, oat milk (try barista blend!), almond milk, coconut milk and soy milk.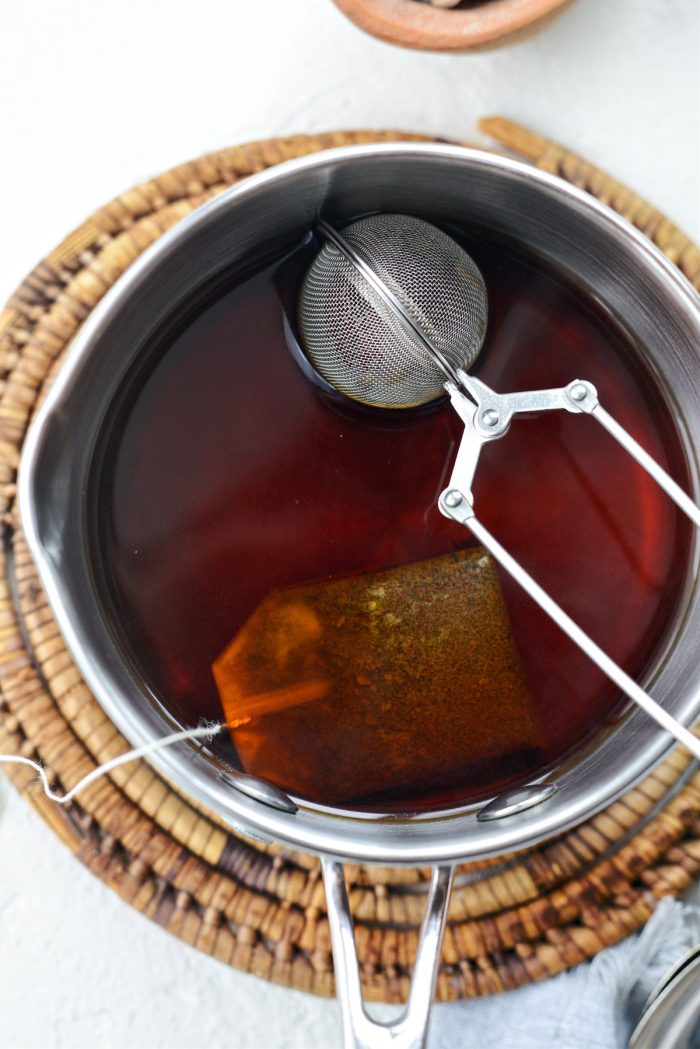 Now the tea and lavender has steeped!
Remove the tea bag and try to squeeze any tea out. I do this in a spoon, wrap the string around it and squeeze.
Pour the tea into a 10 ounce or larger mug.
Next, pour the warm, frothed milk into the tea, spooning the leftover foam over top.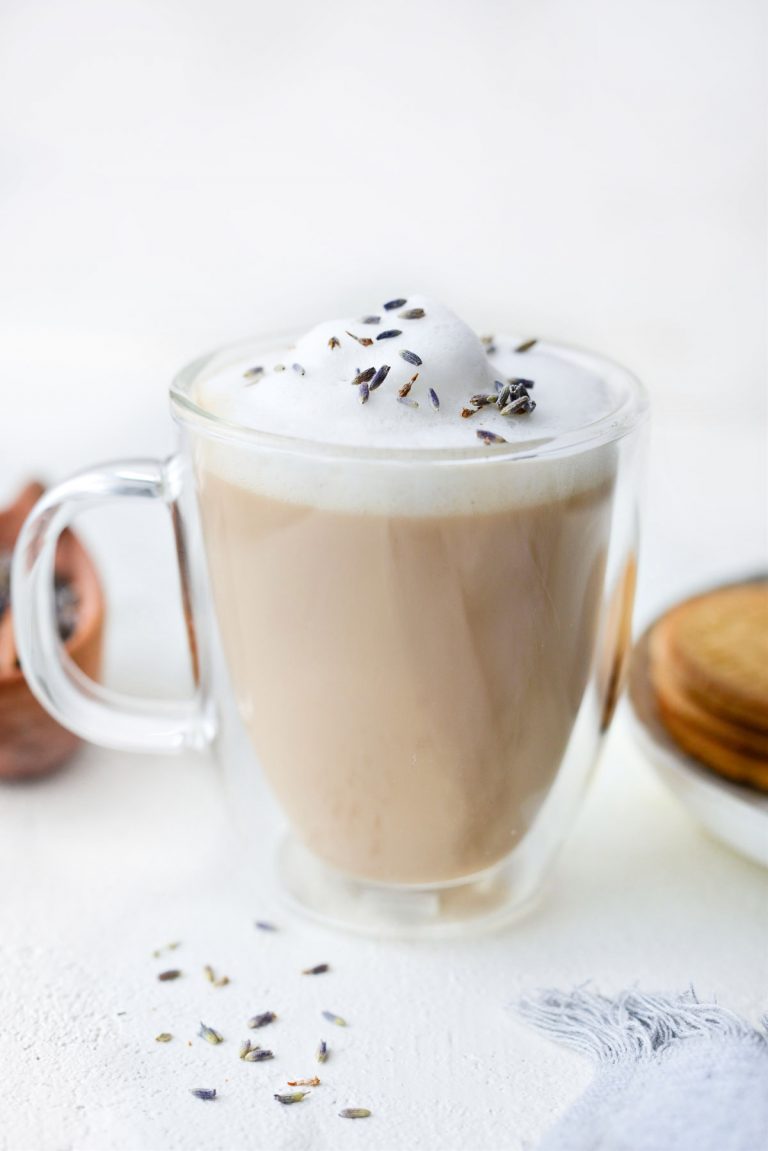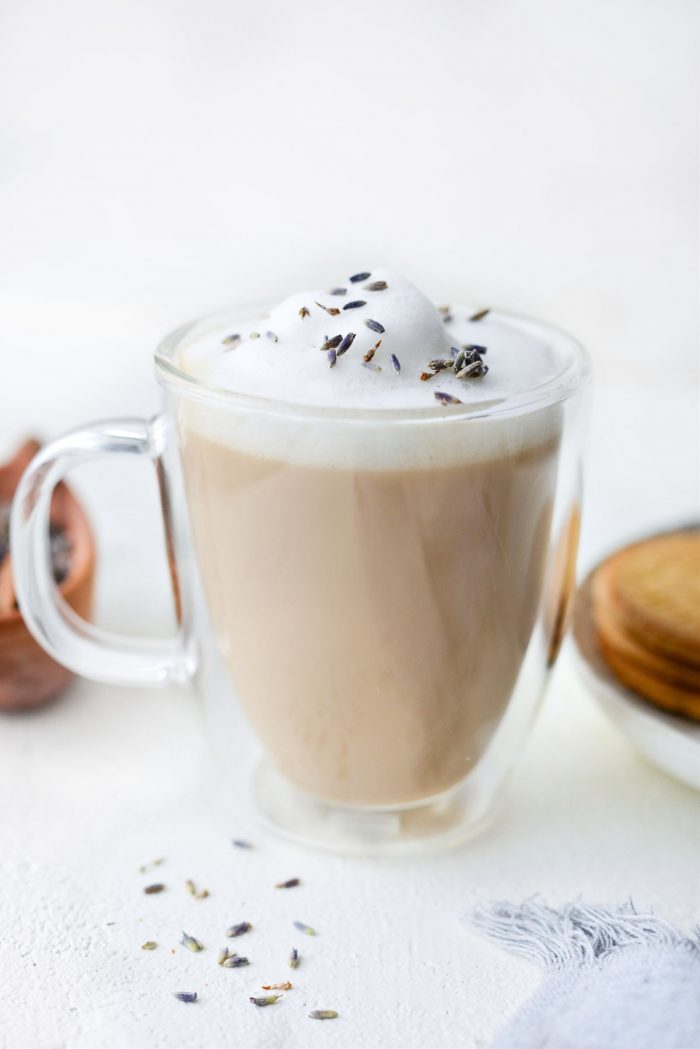 Gorgeous!
Typically I sip on my London fog while enjoying a couple French butter cookies I picked up from Costco. SO incredible.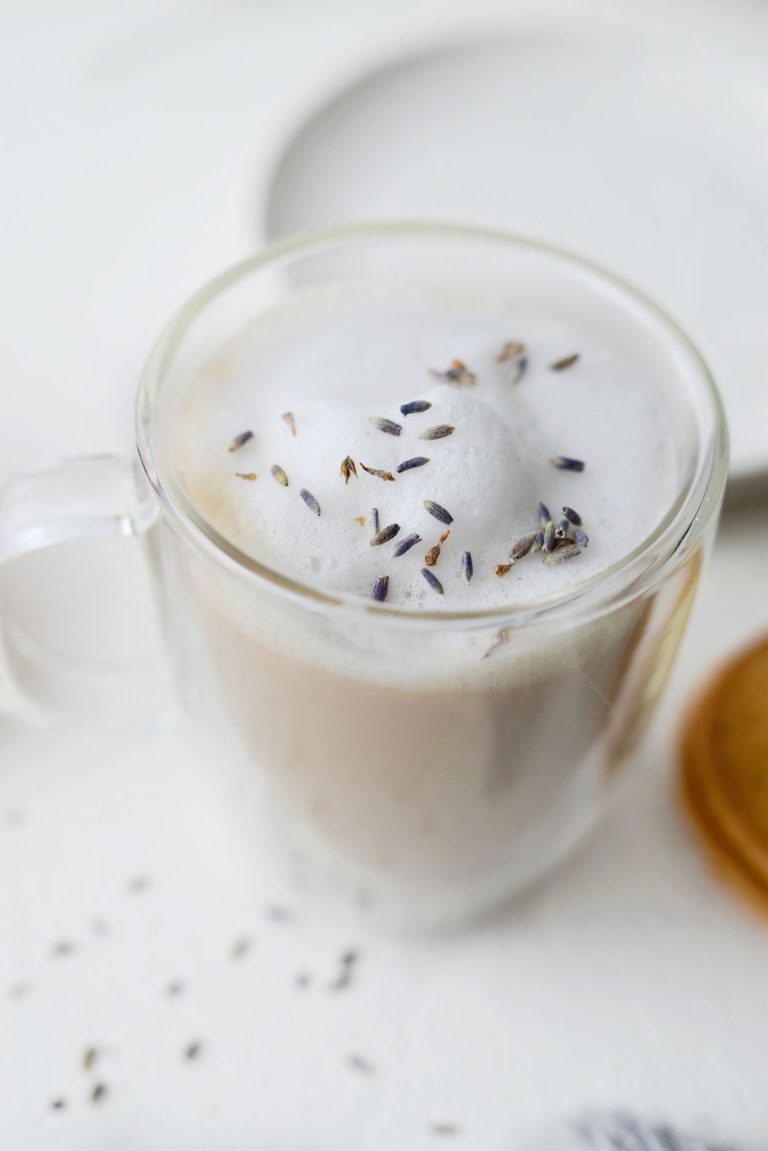 Sip. Sigh. Repeat.
#huginamug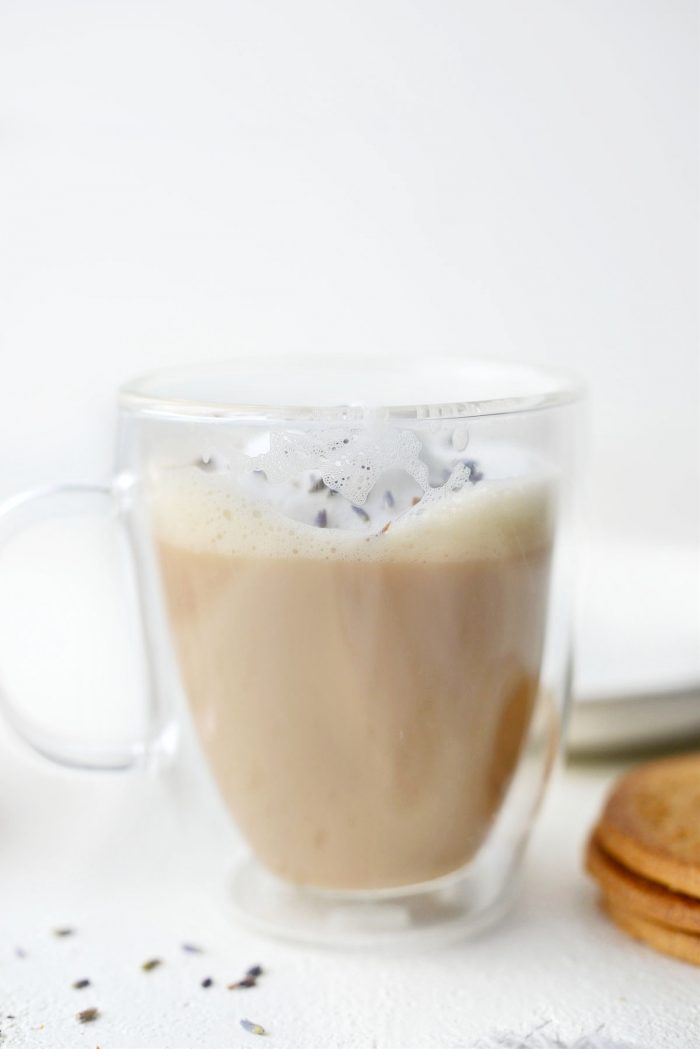 Enjoy! And if you give this London Fog Tea Latte recipe a try, let me know! Snap a photo and tag me on twitter or instagram!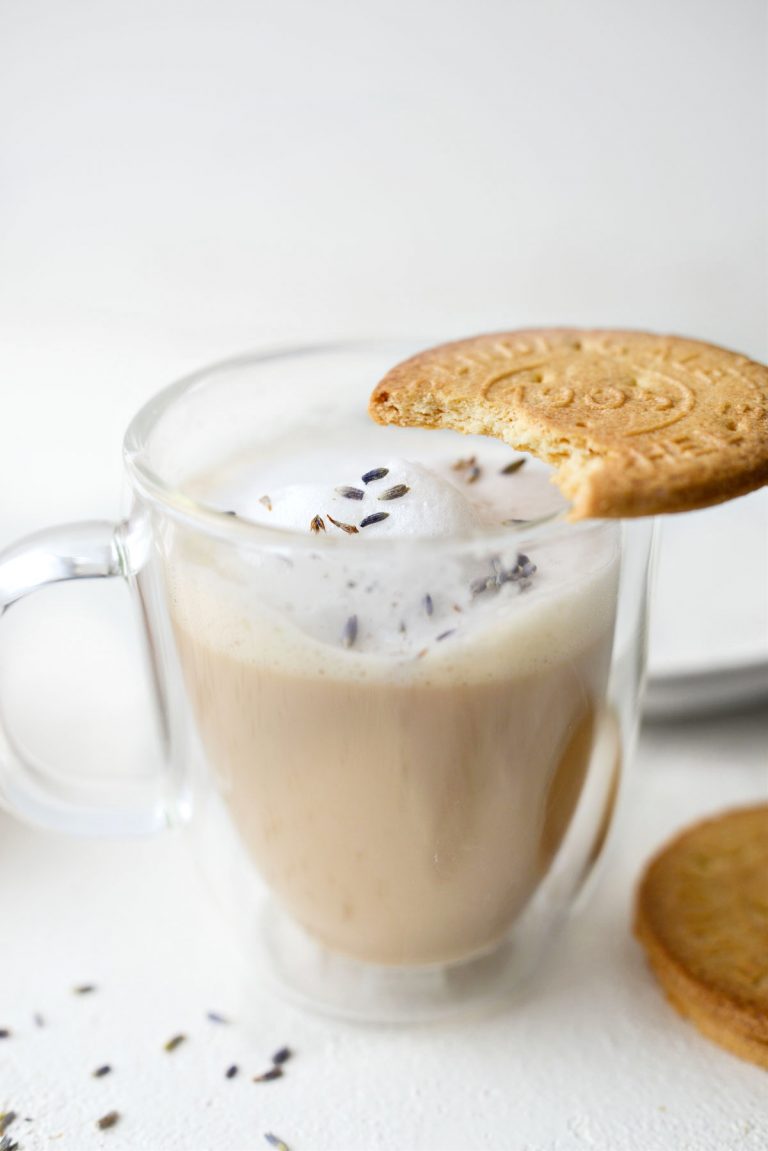 Yield: 1 mug
London Fog Tea Latte
London Fog is an earl grey tea latte.  In my recipe, earl grey tea is steeped with lavender, sweetened with homemade vanilla syrup and topped with steamed frothed milk. A cozy, calming beverage.
Ingredients
3/4 cup 6 ounces water
1/2 teaspoon dried culinary lavender, optional
1 earl grey tea bag
1/2 cup milk*
1 tablespoon [vanilla syrup], or to taste
Instructions
Bring the water to boil in a saucepan over high heat. Once boiling, remove off of the heat. Add tea bag and tea infuser holding 1/2 teaspoon lavender.*

Steep the tea for as long as directed on the package directions.

Meanwhile, pour milk and vanilla syrup into your milk frother, heat and froth the milk.**

Once the tea has steeped, remove the infuser and tea bag, squeeze out any tea from the bag.

Pour the brewed tea into a 10 ounce (or larger) mug before pouring in the milk, spooning the remaining froth over top.
Notes
*Use any milk you prefer! You can also froth the milk in a small sauce pan. Heat while whisking until frothy. Keep in mind, some milks from easier and better than others. **If you don't have a tea infuser, you can simply add the lavender directly to the water, and pour the tea through a strainer once it has steeped.
Serving: 1mug, Calories: 137kcal, Carbohydrates: 25g, Protein: 4g, Fat: 2g, Saturated Fat: 1g, Polyunsaturated Fat: 1g, Cholesterol: 10mg, Sodium: 71mg, Sugar: 19g
This post may contain affiliate links.
Buy the Cookbook: Simply Scratch : 120 Wholesome Homemade Recipes Made Easy Now available on Amazon »
THANK YOU in advance for your support!