This iced hot chocolate may be the best thing I've sipped through a straw in looooong time.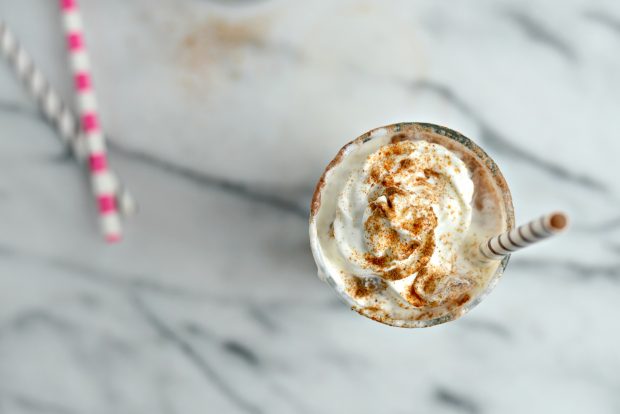 Believe me when I say that I literally drank this ice hot chocolate in record time. The creamy chocolate with a little warmth from a few spices is just what one needs on a warm and sunny day. Then I had a pang of guilt because I should have made these for my girls to try. Oh well (drinks second glass).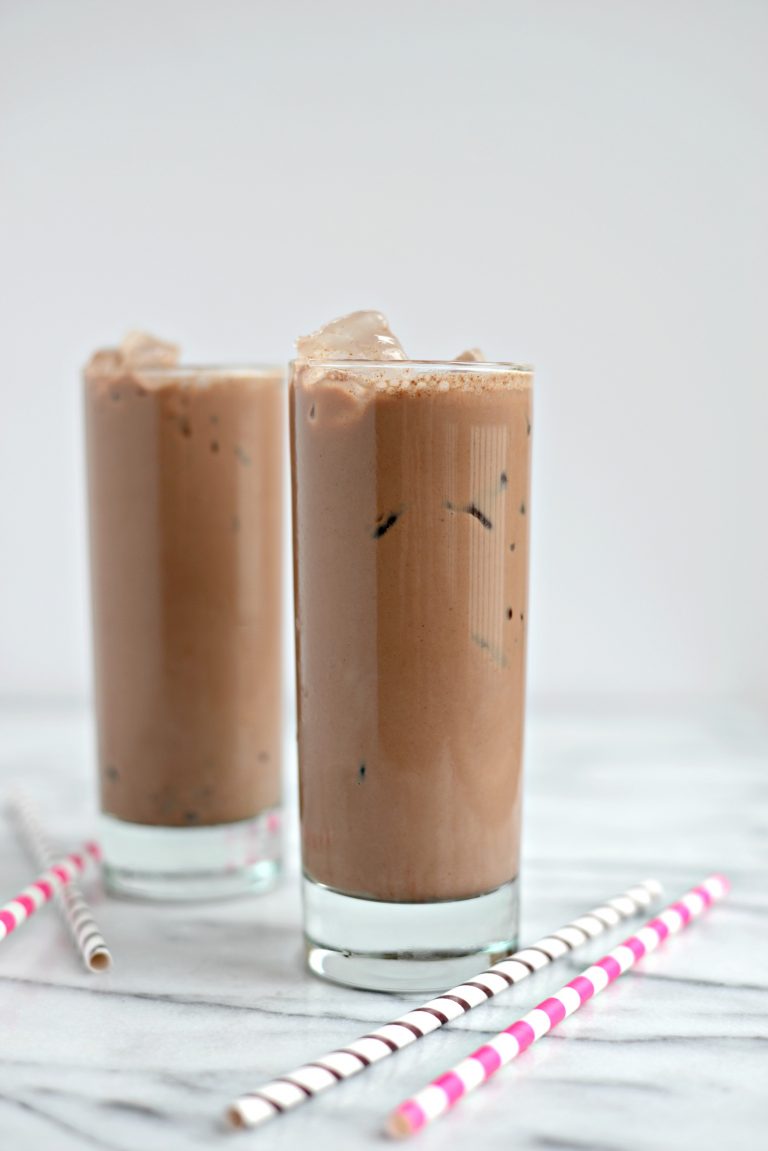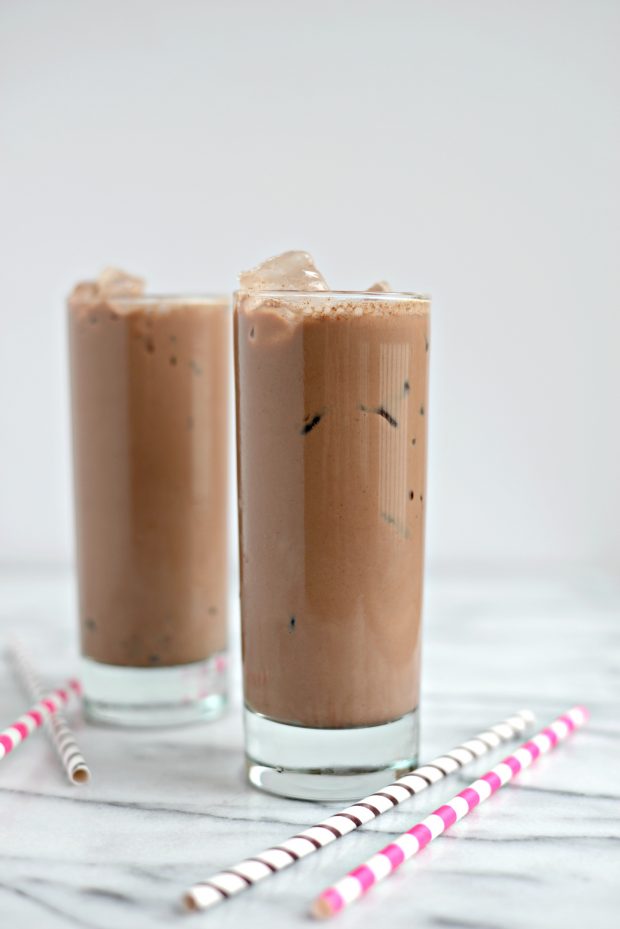 Is it warm where you are? Monday it was 73 degrees and I watched my daughter's softball games in converse, cropped jeans and a tee shirt. Then Tuesday, another double header but it was 44 degrees (felt like 37) and I wore, jeans, boots (american eagle knock off uggs- but I love them!) a tee shirt, hoodie and my winter coat and froze my butt off (ha! I wish.) for the 4 long hours I stood outside watching. I'll never understand our weather, BUT according to the app on my phone by Mother's Day we'll be rocking steady in the low to mid 70's.
That means it will be perfect weather for this iced hot chocolate recipe!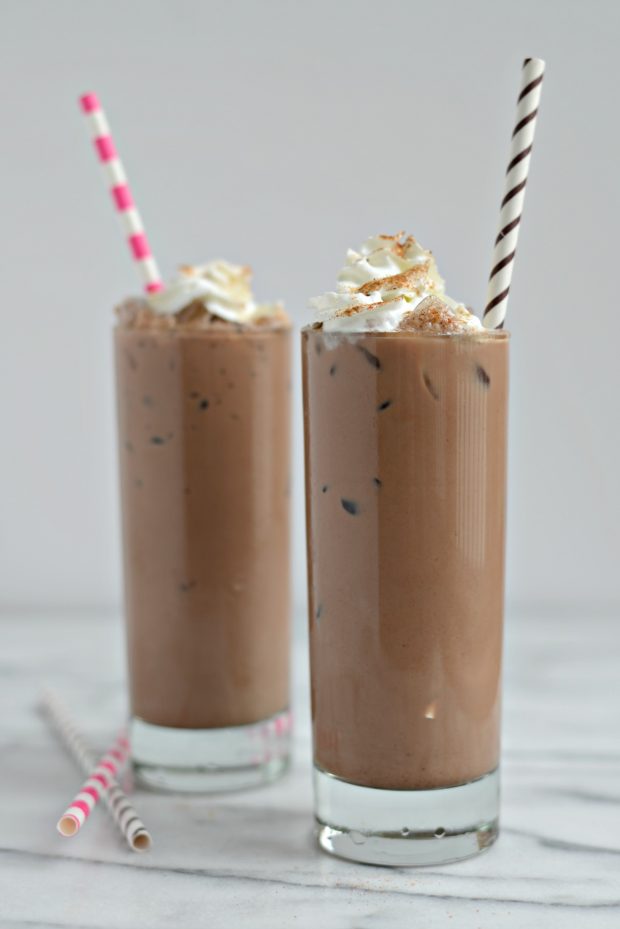 And speaking of Mother's day, always this time of year Fair Trade USA rounds up a bunch of us bloggers to talk about the importance of buying and supporting Fair Trade goods and the inspirational women behind it. I've been a Fair Trade supporter for quite a few years now and it's my pleasure to introduce you to a remarkable mother and farmer who works hard and is dedicated to building her community. As a total bonus, the kind souls at Fair Trade USA and the amazing participating brands send us these big boxes generously filled with Fair Trade goodies and I get to create a recipe using a few of those products. OH and you get a chance to win the same box-o-goodies that I received!
To read about other farmers and learn more about Fair Trade, follow the #FairTrade and #FairHer hashtags on your social media accounts. Or read my past Mother's Day Fair Trade posts: 2013, 2014 (banana chocolate chunk streusel muffins) , 2015 (chocolate fondue).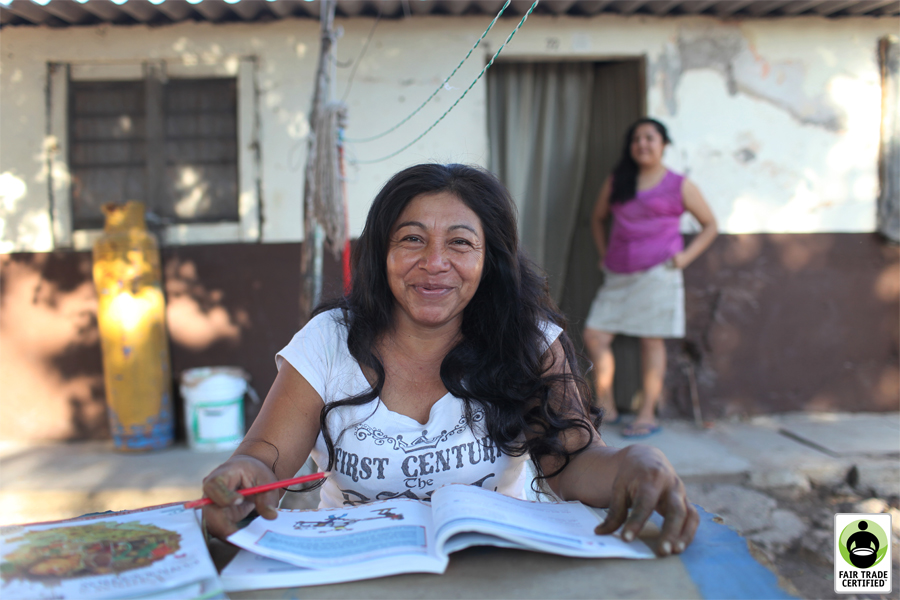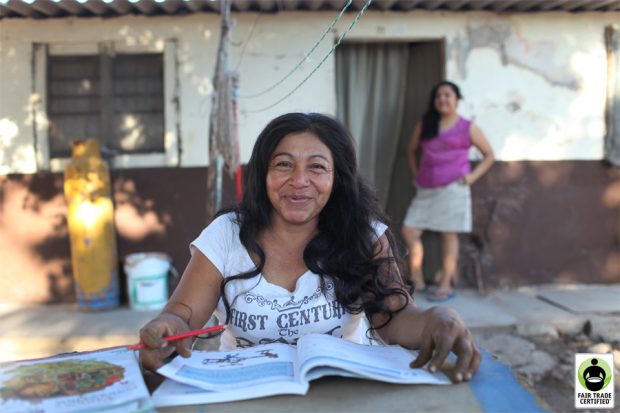 First I'd like you to meet Rosa Luis Ramirez, an inspirational bell pepper farmer from Coatzacoalcos, Veracruz. She completes her assignments for the open adult elementary school course she is undertaking as a recipient of a Fair Trade-sponsored employee scholarship. The scholarship program provides a stipend for employees who study either open adult elementary or junior high school and maintain a B+ average. Rosa, an employee of Divemex since 2008, lives permanently in the Chula Vista I residential area within Divemex's La Veinte Agricultural Complex in Culiacán. Rosa's daughter-in-law Karen Gonzales stands in the doorway of her home as she awaits the arrival of her daughter from school.
Rosa you ARE an inspiration!
Read more about FairHer here.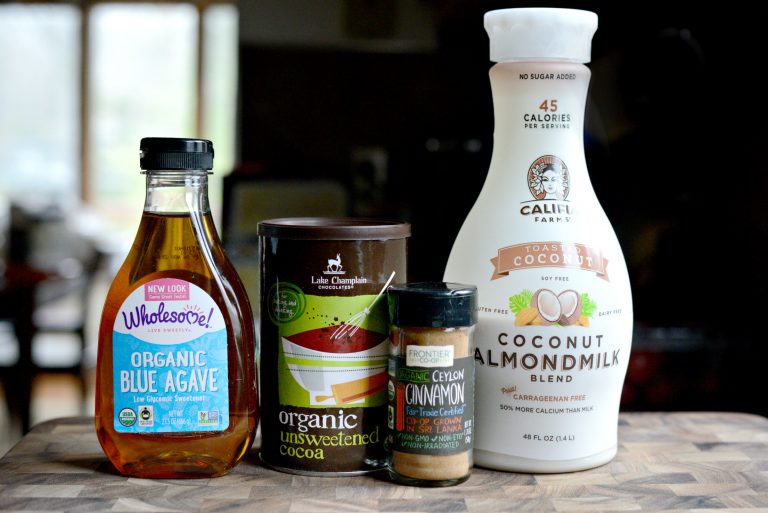 This Mother's Day I'll have my feet up, my ipad in my lap and I'll be for surely sipping on one of these iced hot chocolates. Technically, this recipe isn't "hot" or else it would melt the ice cubes into nothing and you'd have a watered down drink. Uhhh, no thanks. BUT that doesn't mean it doesn't taste like hot chocolate. Am I totally confusing you yet? Let's proceed.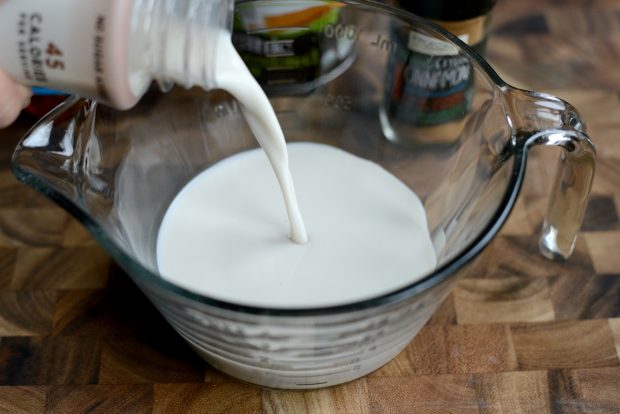 Then measure 3 cups of coconut almond milk. I'm using my most favorite in the entire world: (unsweetened) toasted coconut almond milk (by Califia Farms) it's so so good! BUT feel free to use whatever milk you like to drink; soy, cashew, almond or regular cows milk… just make sure it's unsweetened.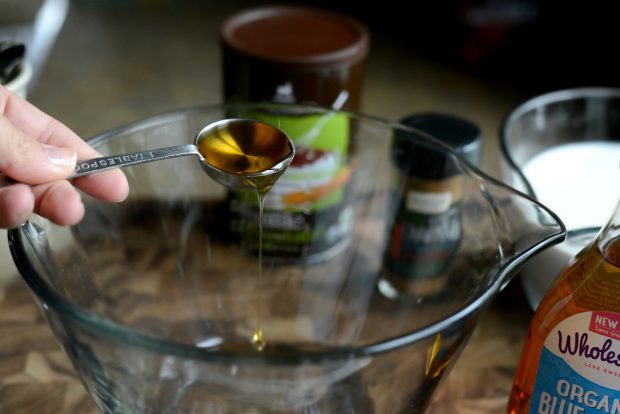 In a large liquid measuring cup, add 2 tablespoons of agave…
…measure in 6 heaping teaspoons of unsweetened dutch processed cocoa powder…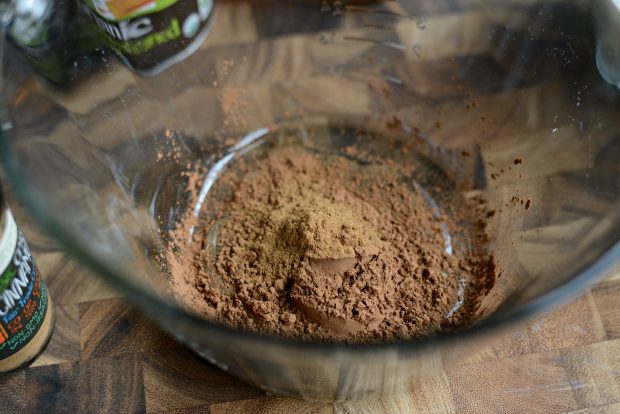 …and 1/2 teaspoon of ground cinnamon…
Pour in the milk…
I realized at this point, I wanted a little extra somethin-somethin to my iced hot chocolate, so I added 1/8 a teaspoon of cayenne pepper. So good but totally optional.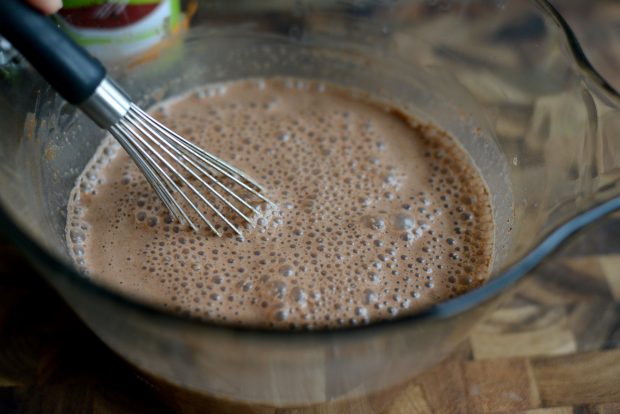 Then just whisk to combine!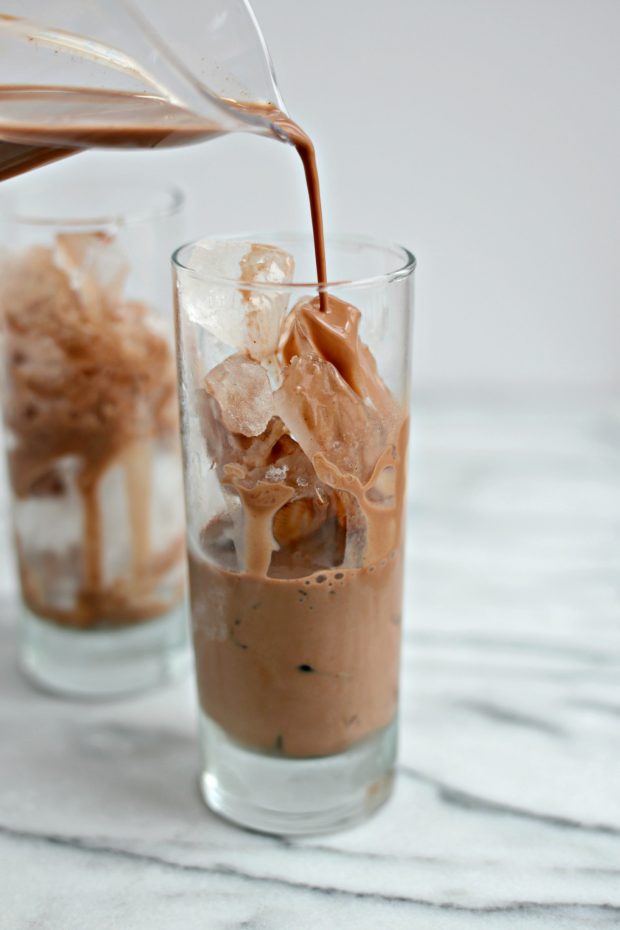 Fill a glass to the tippy top with ice and pour the "hot" chocolate mixture over top.
This iced hot chocolate recipe is so good!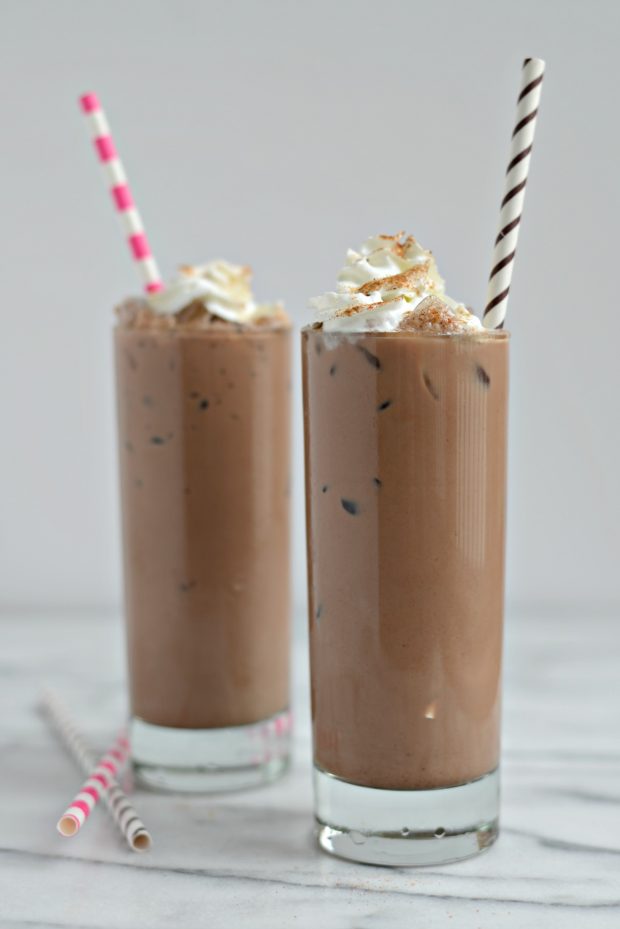 And even better with a dollop of (coconut) whipped cream and a dusting of more cinnamon and cayenne.
Now insert straw. Sip. And swoon.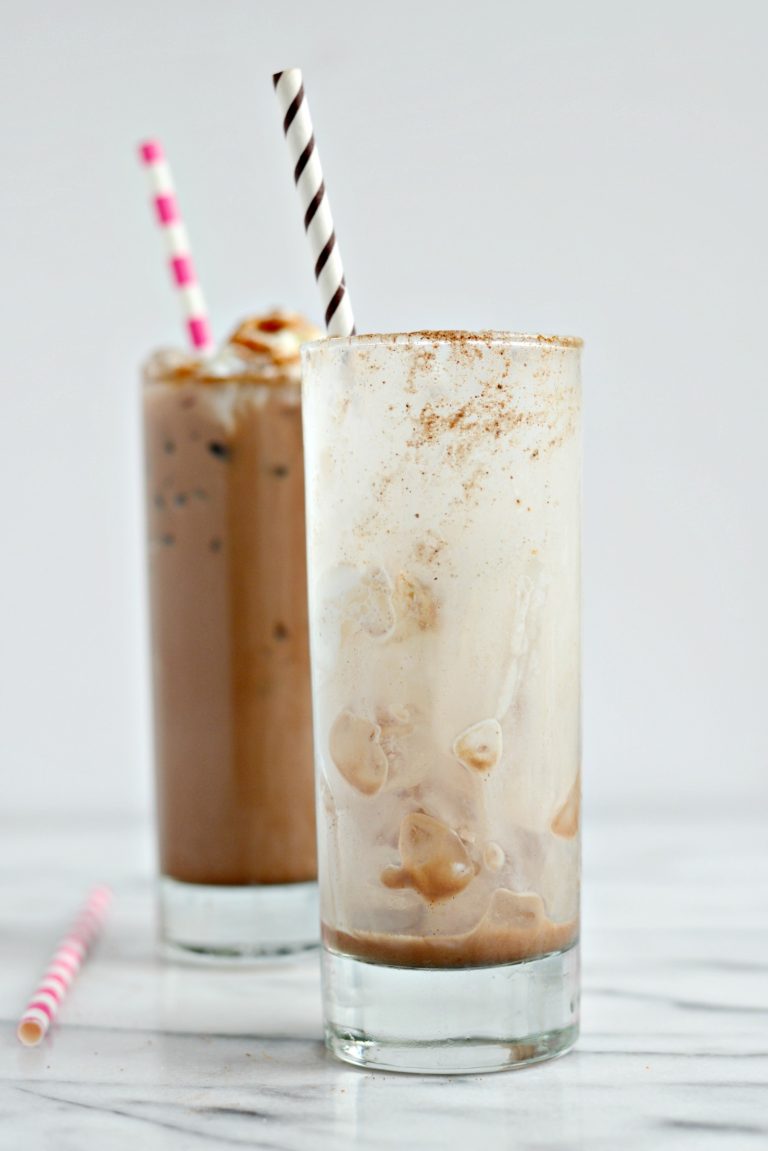 See! I wasn't kidding. We're talking world record timing here.
And don't forget to enter the Fair Trade giveaway at the end of the post!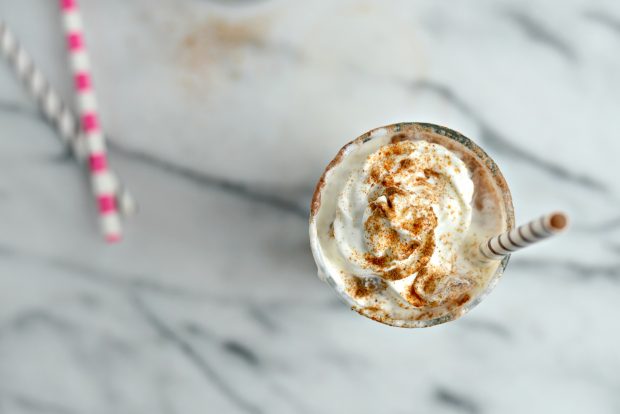 My cookbook Simply Scratch : 120 Wholesome Homemade Recipes Made Easy is now available! CLICK HERE for details and THANK YOU in advance!
Yield: 4 servings
Iced Hot Chocolate
Luscious chilled "hot" chocolate with a little warmth from a few spices is just what one needs on a warm and sunny day.
Ingredients
2 tablespoons agave, more or less to personal taste
6 teaspoons unsweetened cocoa powder, treated with alkali or dutch processed
1/2 teaspoon cinnamon
1/8 to 1/4 teaspoon cayenne pepper
4 cups unsweetened coconut almond milk, or milk of choice (I used Califia Farms Toasted Coconut Almond Milk)
Instructions
In a large 8-cup liquid measuring cup whisk together the agave, cocoa, cinnamon, cayenne (if using) and milk.

Fill glasses all the way to the top with ice. Pour "hot" chocolate over top, insert straws and sip!
Serving: 1g, Calories: 72kcal, Carbohydrates: 10g, Protein: 2g, Fat: 3g, Saturated Fat: 1g, Polyunsaturated Fat: 2g, Monounsaturated Fat: 2g, Sodium: 326mg, Potassium: 26mg, Fiber: 1g, Sugar: 7g, Vitamin A: 27IU, Vitamin C: 1mg, Calcium: 305mg, Iron: 1mg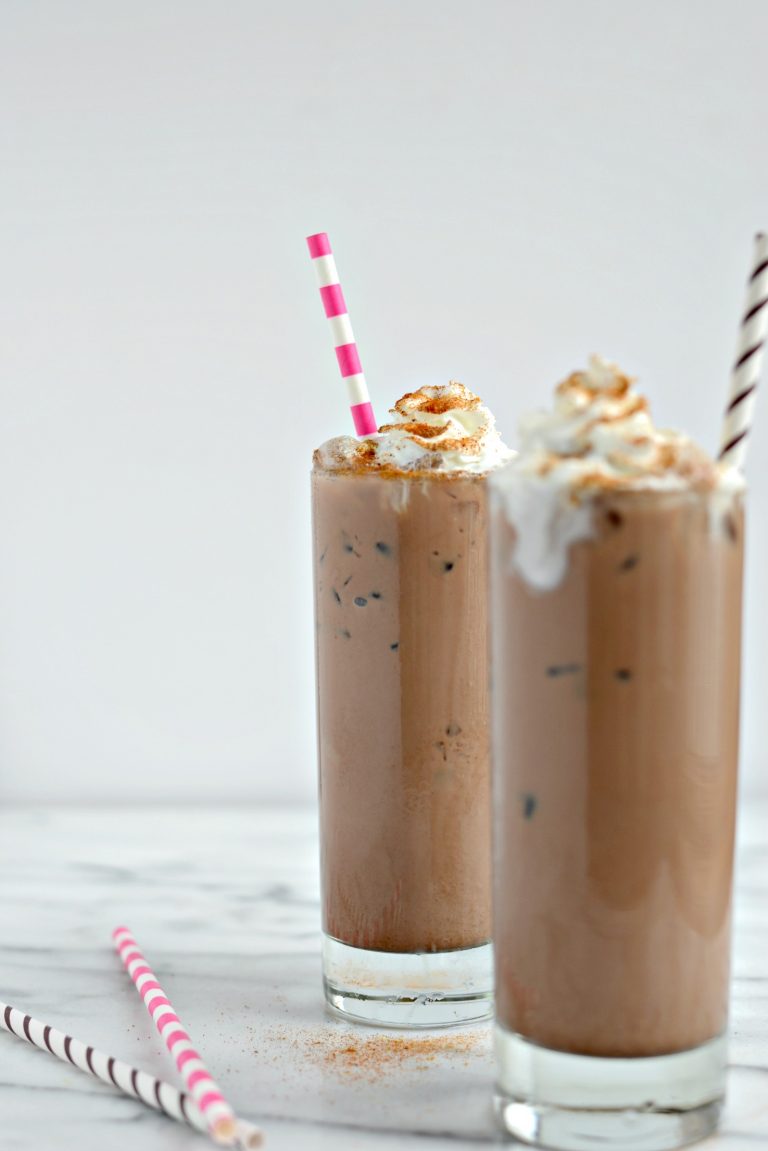 About the giveaway: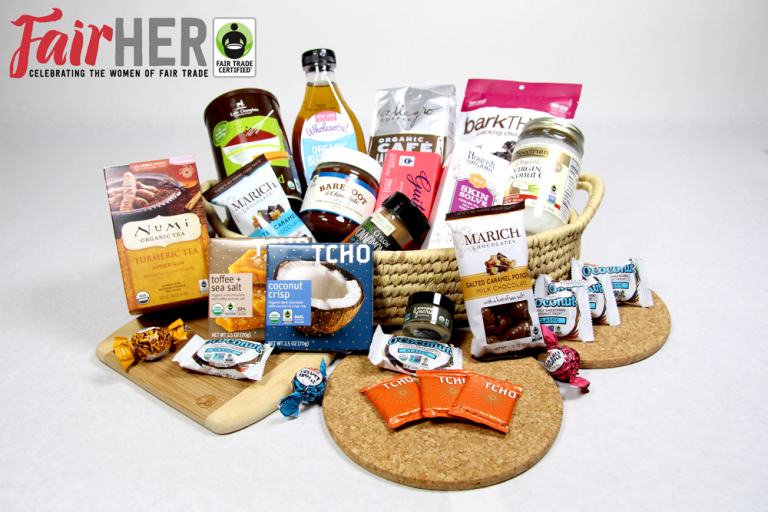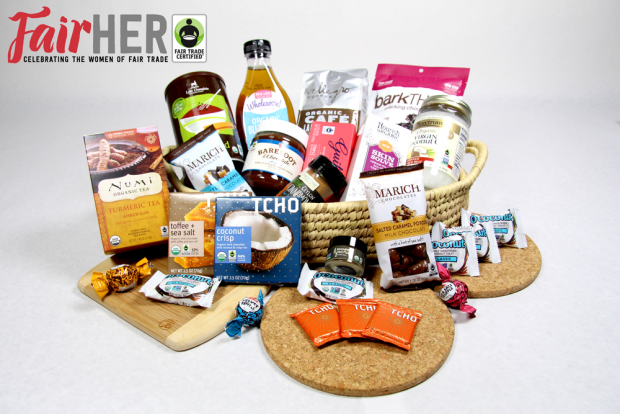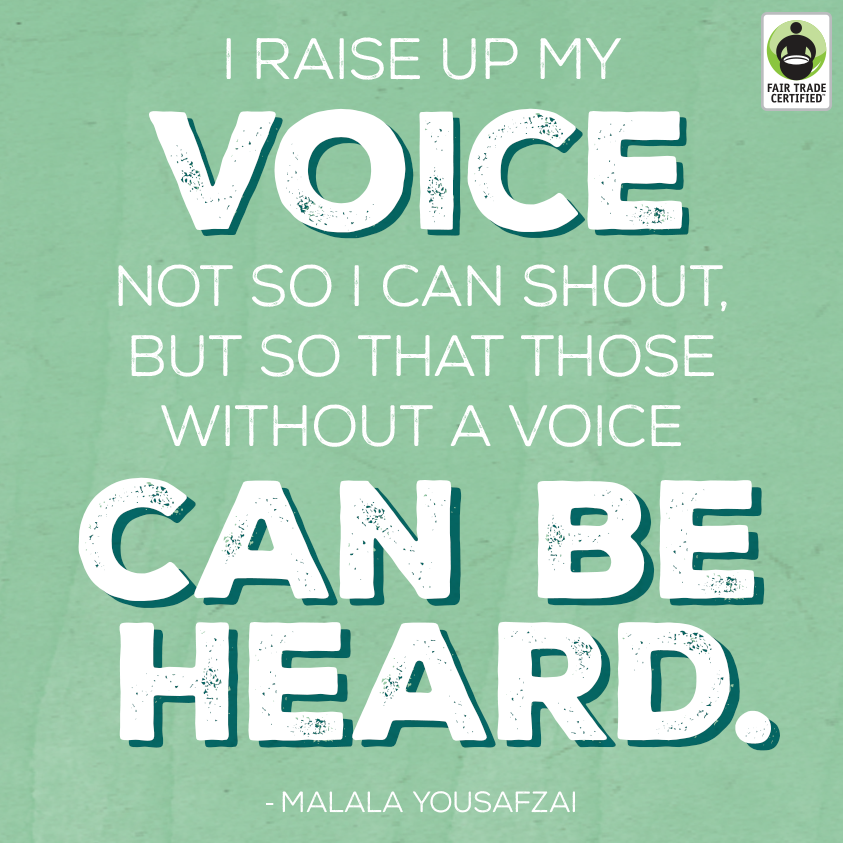 Good luck!
This post may contain affiliate links.
Buy the Cookbook: Simply Scratch : 120 Wholesome Homemade Recipes Made Easy Now available on Amazon »
THANK YOU in advance for your support!