Whether it's for topping pie, hot cocoa or strawberry shortcake, there's nothing better than homemade whipped cream. Heavy cream is whipped with vanilla extract and sifted powdered sugar for the perfect dessert topping.
I grew up watching my mom make homemade whipped cream every time dessert called for it. She would pull out the brown (Sunbeam, maybe?) mix master and like magic, whip up a batch of whipped cream. To this day, she always goes the extra mile when she has guests over and would never dare serve store-bought "whip topping".
My mom's trick to making the BEST whipped cream is to place the mixing bowl and beater attachments into the freezer up until the moment desert is about to be served. Her theory is that the colder the bowl, the faster it will whip up and stay fluffy and cold. Brilliant! And because making whipped cream takes seconds, you don't and shouldn't really make it in advance. Although you could, you just might want to give it a quick whip if it deflates at all.
As a kid, I loved watching the heavy cream transform in front of my eyes into billowy fluffy clouds.
Still do actually.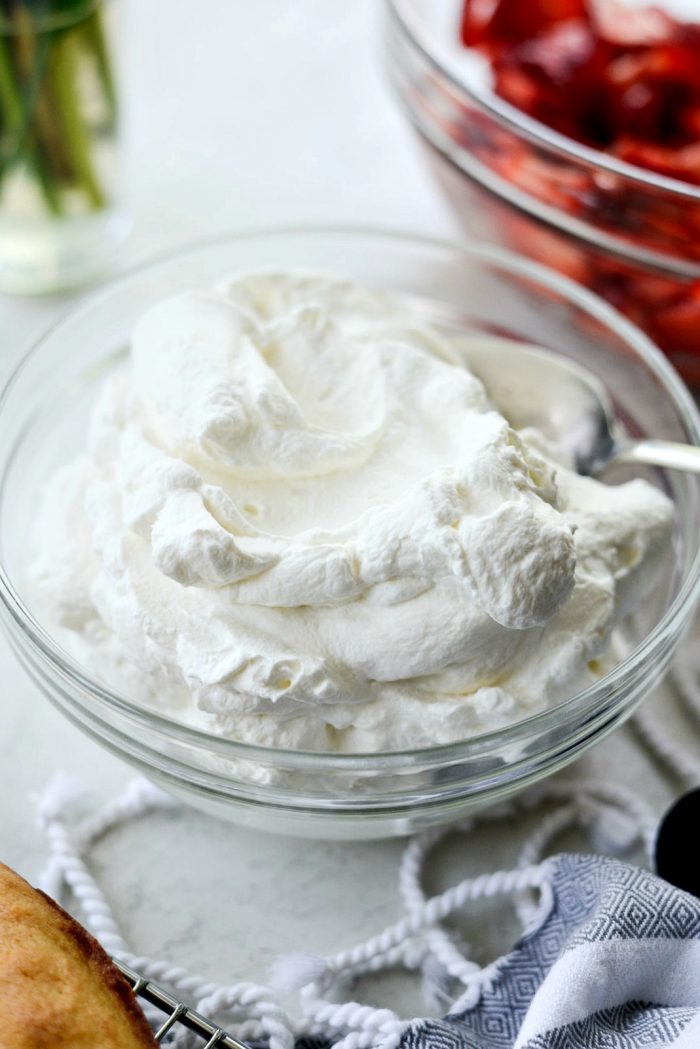 I used to think making homemade whipped cream was hard or some magical orchestration. However making whipped cream is the opposite! The (3!) ingredients are simple and the flavor and creamy texture is incomparable. I make it the same way my mom does and can't imagine pie or strawberry shortcake without it.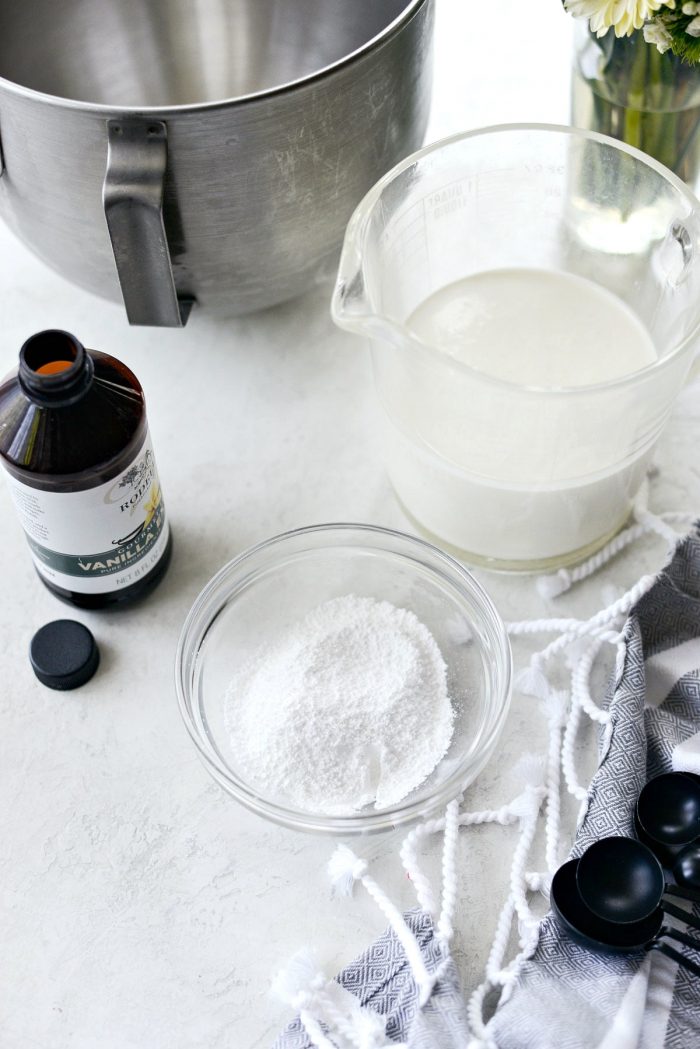 To Make the Best Homemade Whipped Cream You Will Need:
a chilled mixing bowl
heavy whipping cream
real vanilla extract
powdered sugar
At least twenty minutes (or longer) in advance, place your mixing bowl and whisk attachment into your freezer.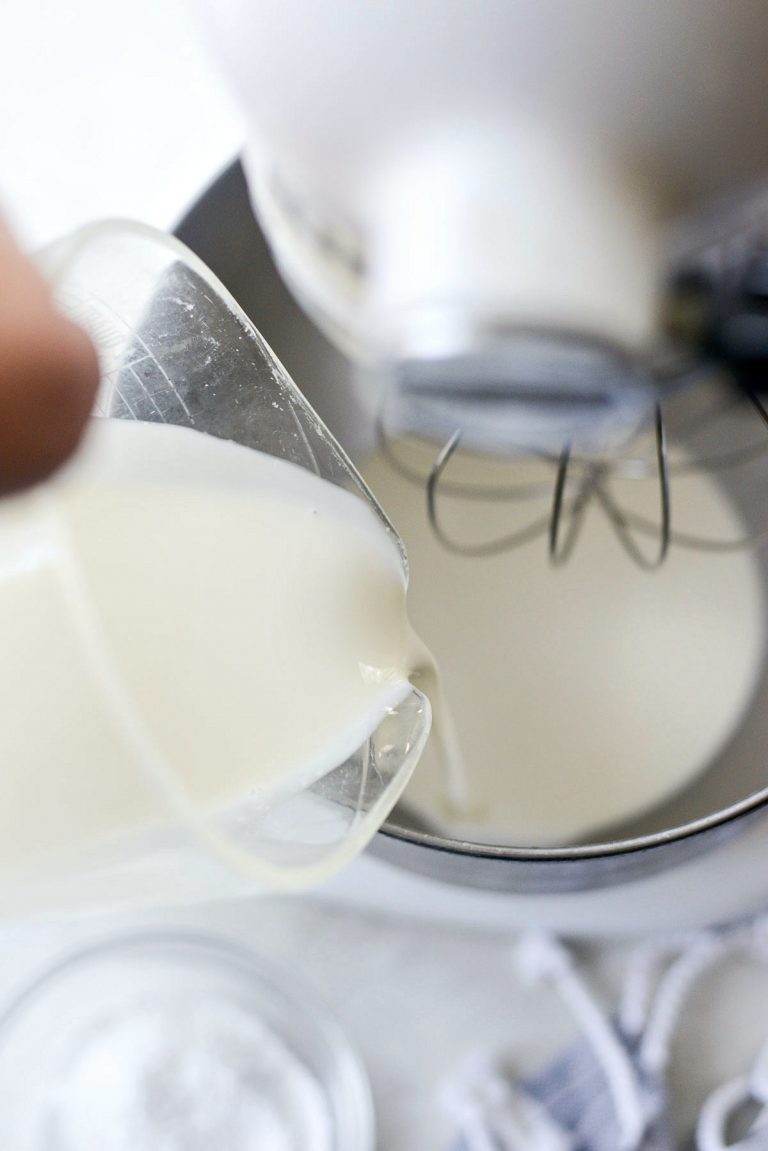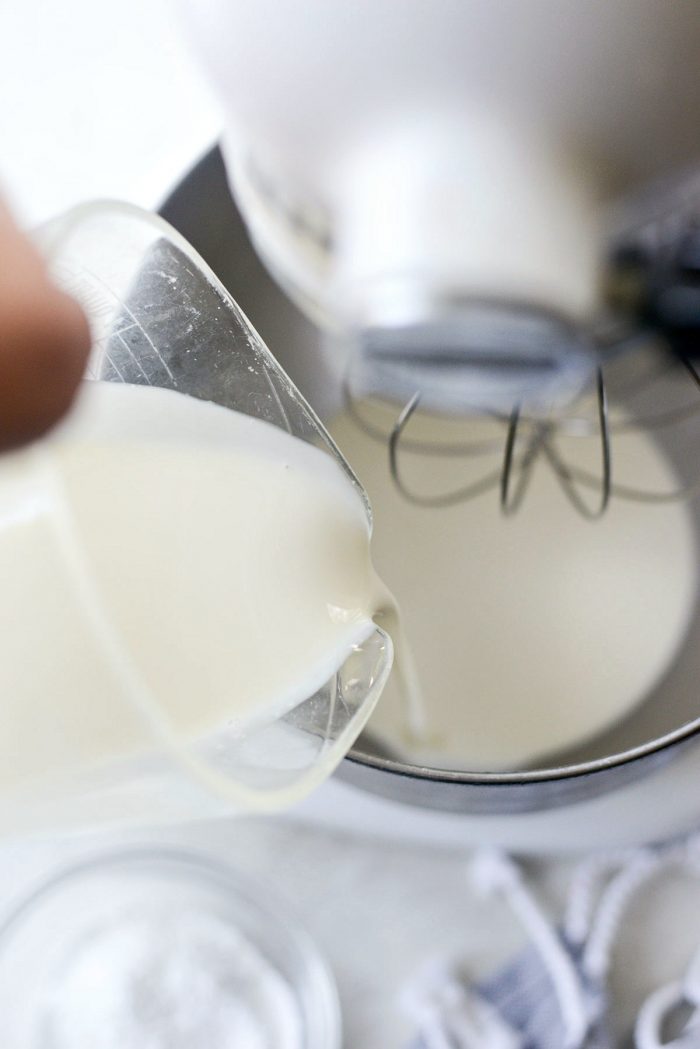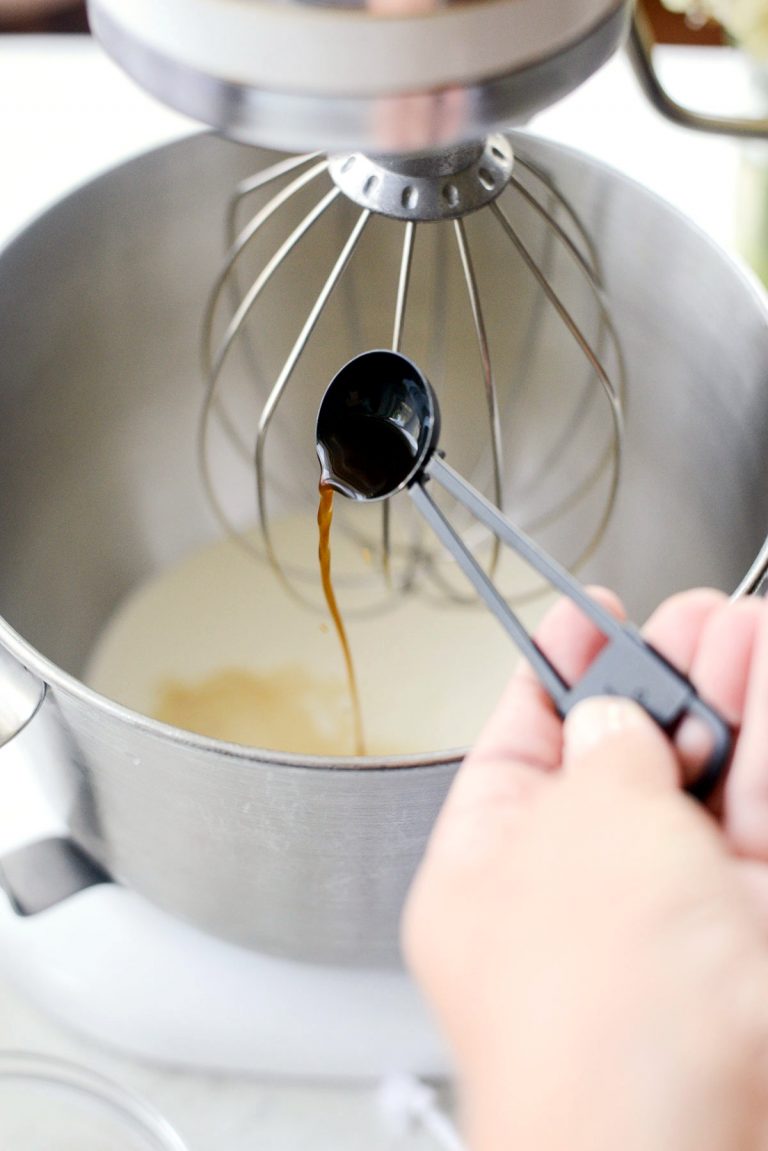 Once chilled, fit the bowl into your mixer and pour in 2 cups heavy whipping cream and 1 teaspoon vanilla extract.
Start the mixer on low speed and gradually increase to medium to medium-high. Stop once the cream has slightly thickened.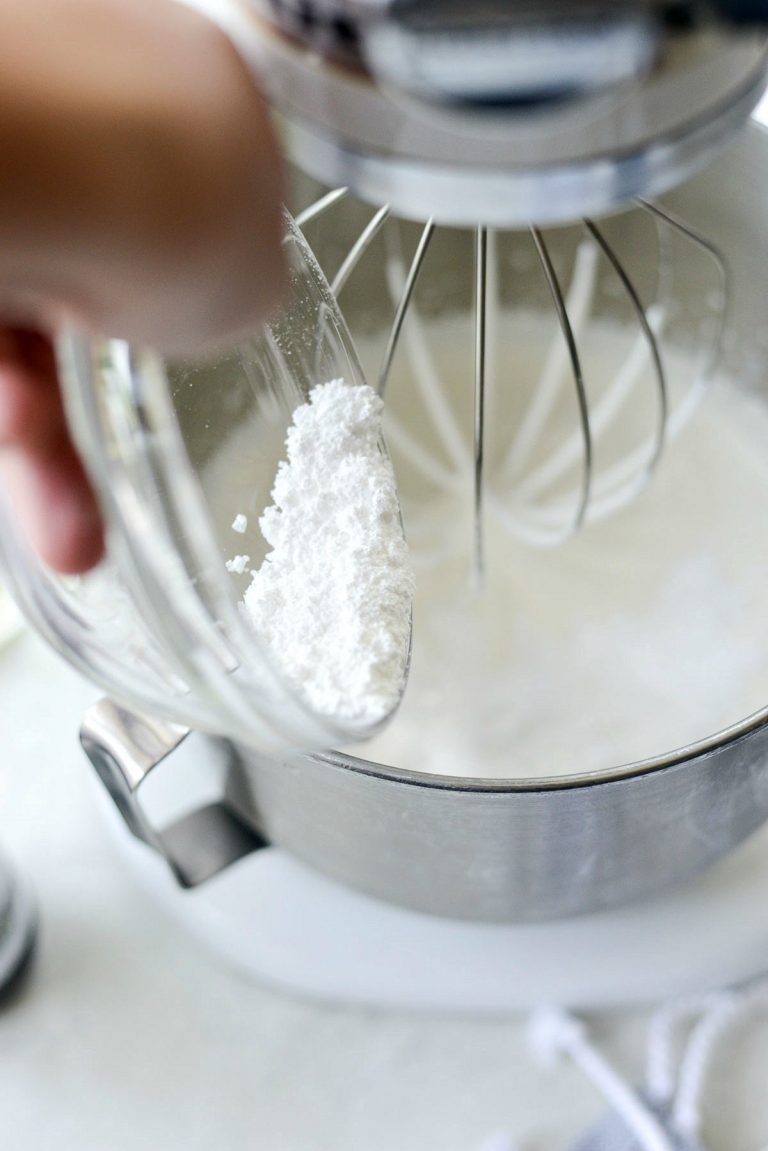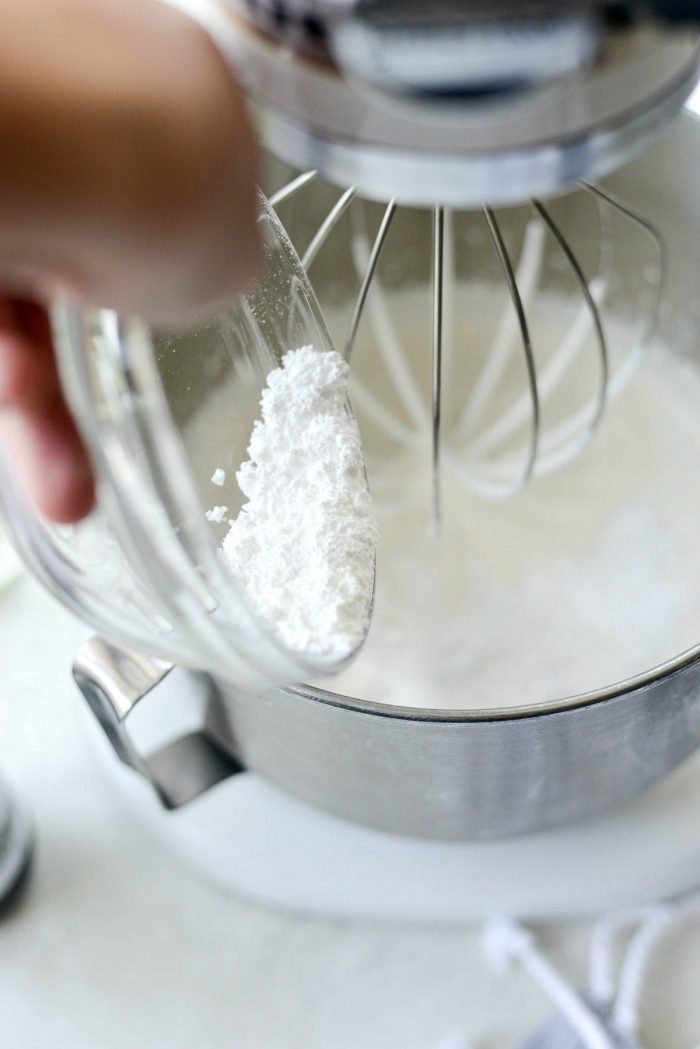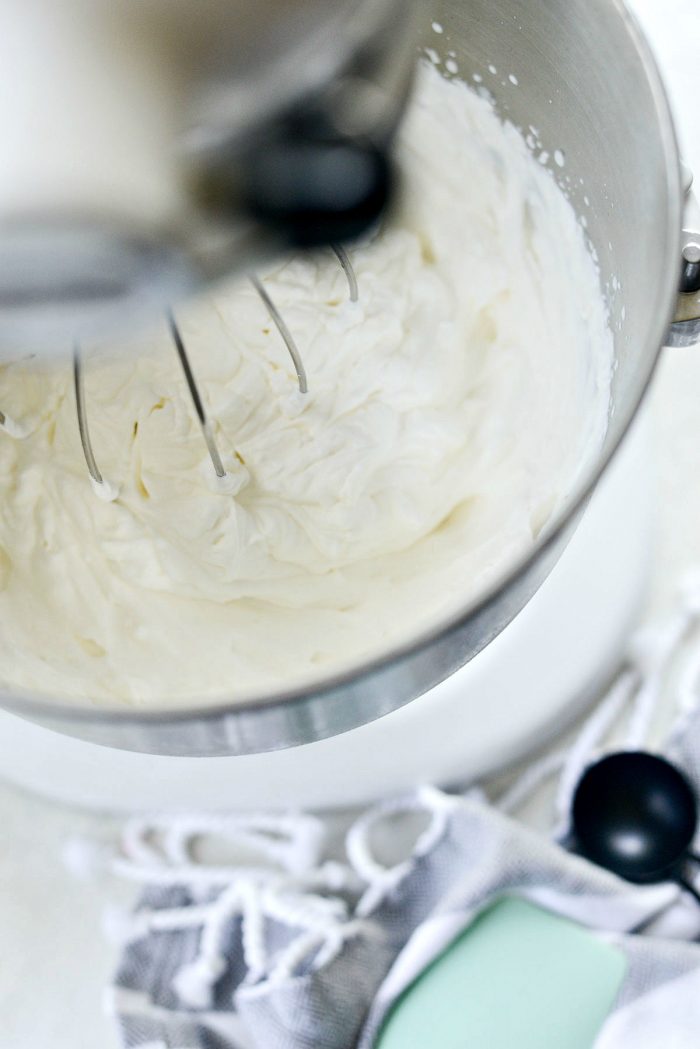 Next add in the sifted powdered sugar and again, start the mixer on low and increase the speed to high until thick. Do not over mix.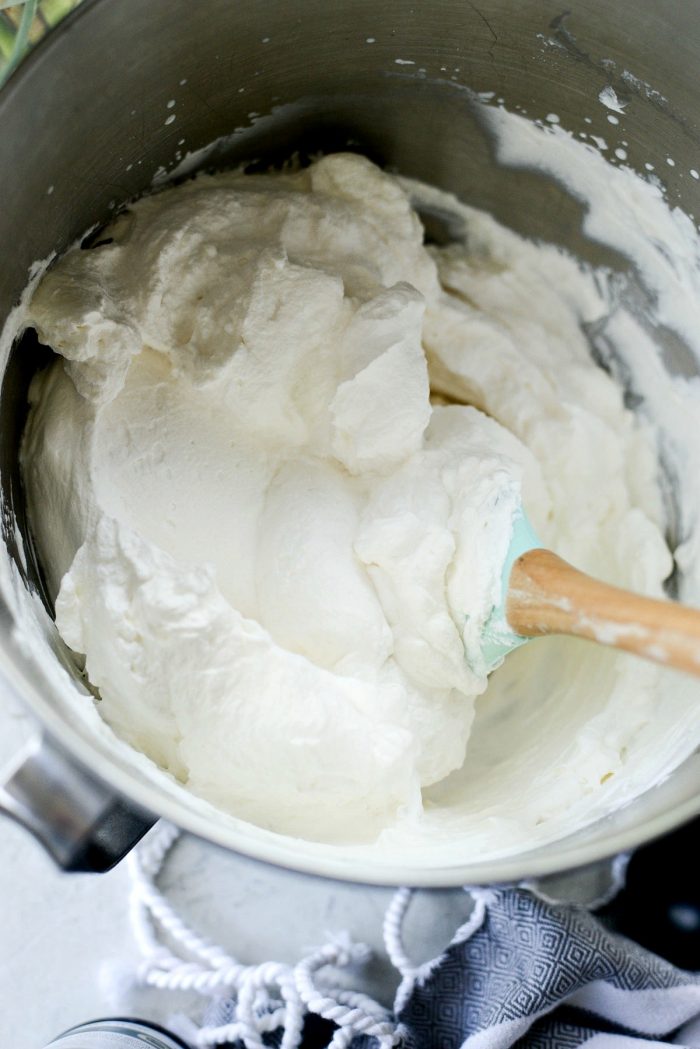 That's all folks!
Sweet and fluffy.
Dreamy and creamy.
Homemade Whipped Cream never disappoints.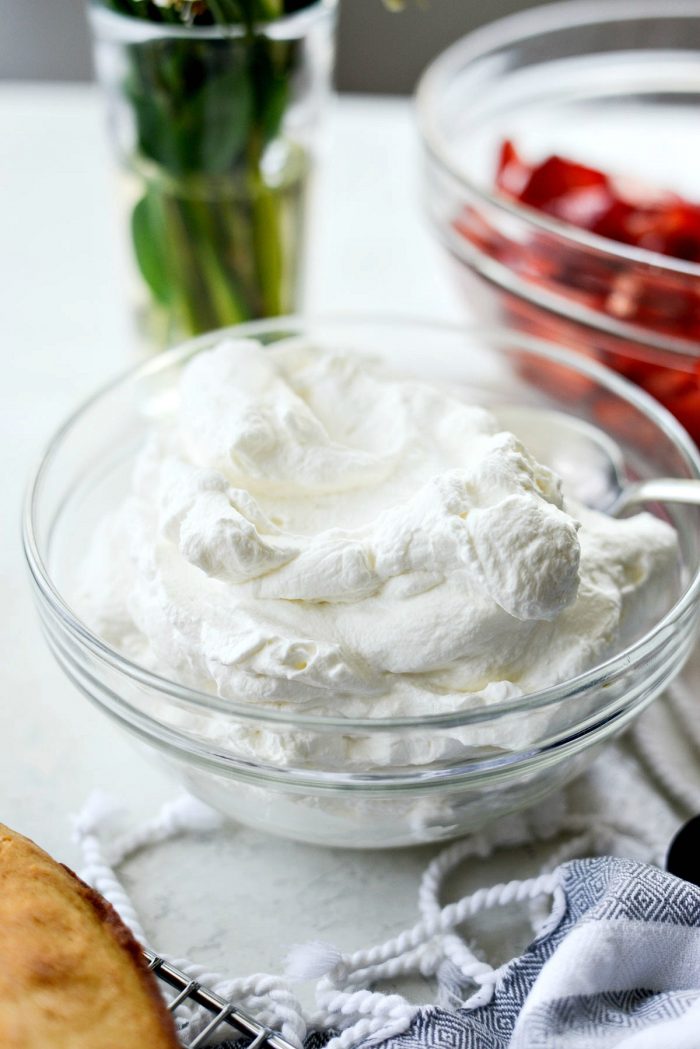 Enjoy! And if you give this Homemade Whipped Cream recipe a try, let me know! Snap a photo and tag me on twitter or instagram!
This post may contain affiliate links.
Buy the Cookbook: Simply Scratch : 120 Wholesome Homemade Recipes Made Easy Now available on Amazon »
THANK YOU in advance for your support!