Making your own Homemade Turkey Breakfast Sausage is embarrassingly simple. Ground turkey plus a few dried herbs and spices are combined and cooked, all in 30 minutes or less!!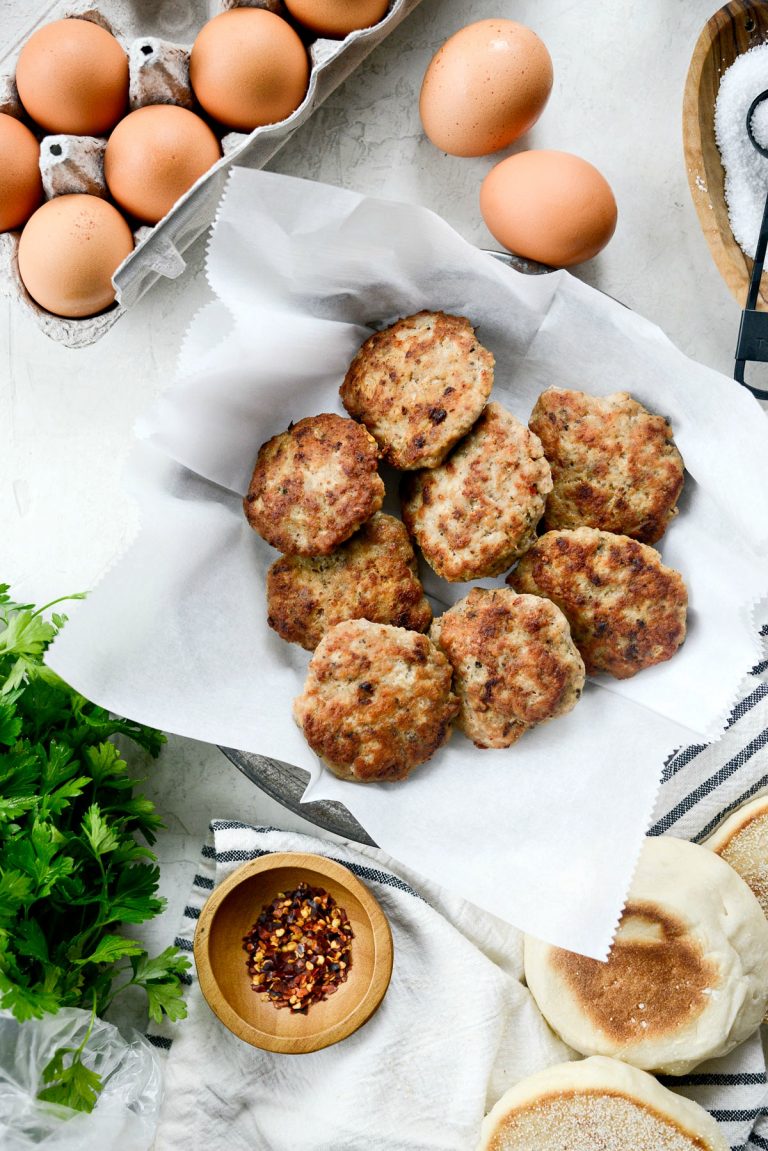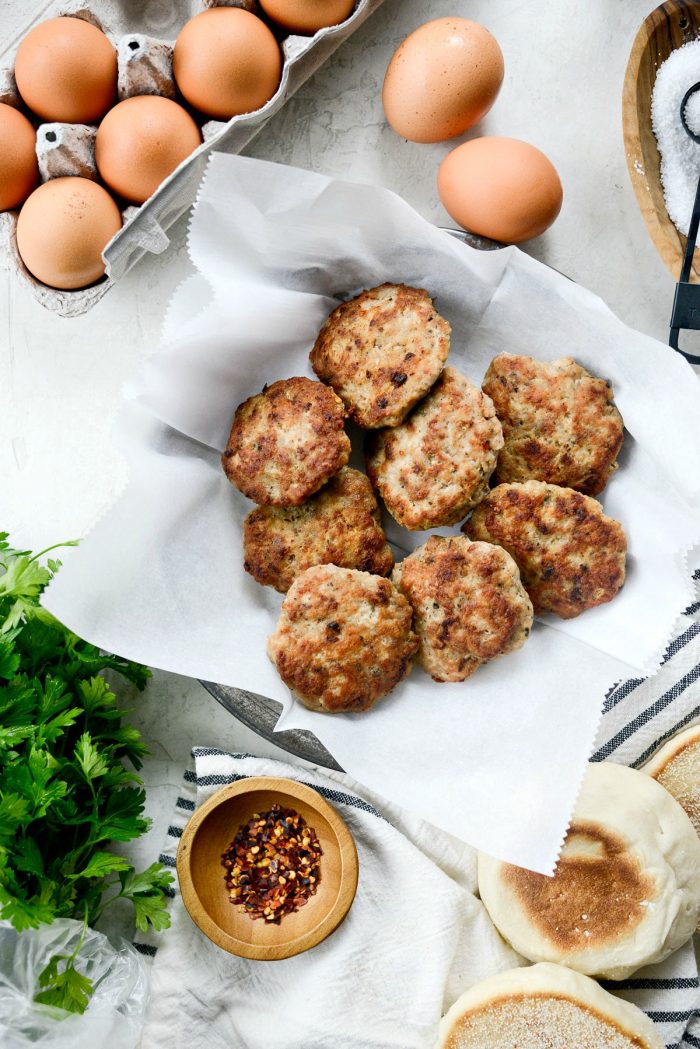 Turkey breakfast sausage is my bff.
I eat the same thing everyday Monday through Friday. Hello, peanut butter and honey toast and eggs. And with it, I always have turkey sausage. It's not only delicious but also a lot leaner than traditional pork breakfast sausage. I always buy a 3-pack at Costco, until recently when I had a lightbulb moment and decided to make my own.
This recipe is SO quick and easy. Lean turkey is mixed with a colorful mix of dried herbs and spices, quickly portioned and formed into patties and cooked until deeply golden. All this is under 30 minutes.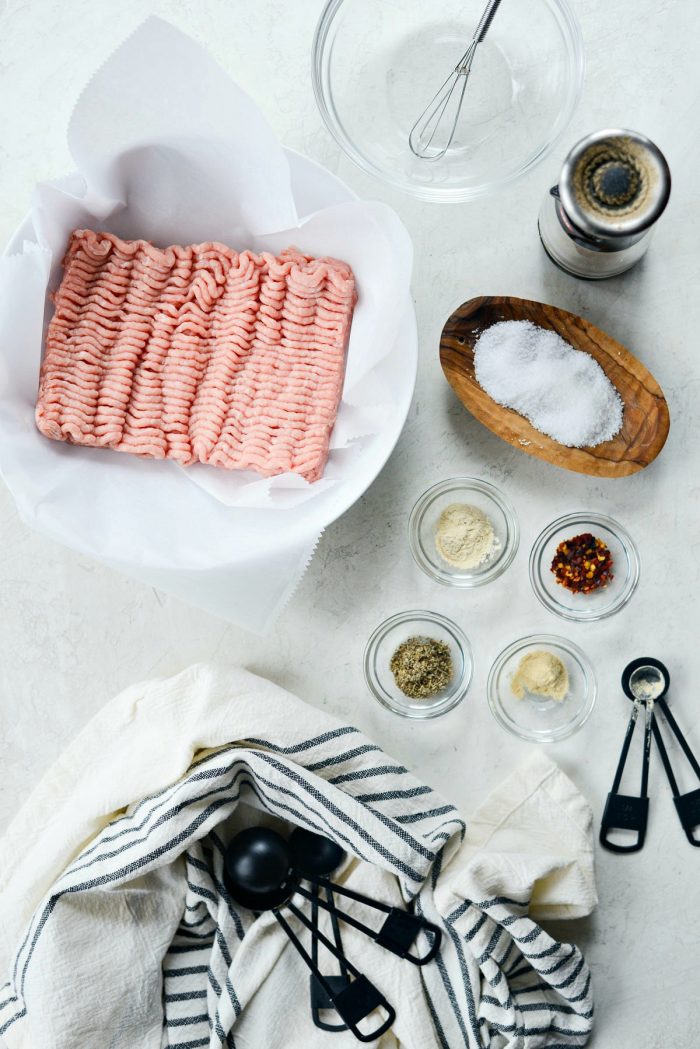 To Make This Homemade Turkey Breakfast Sausage You Will Need:
kosher salt
rubbed sage
freshly ground black pepper
onion powder
crushed red pepper flakes
garlic powder
lean ground turkey (93% lean)
olive oil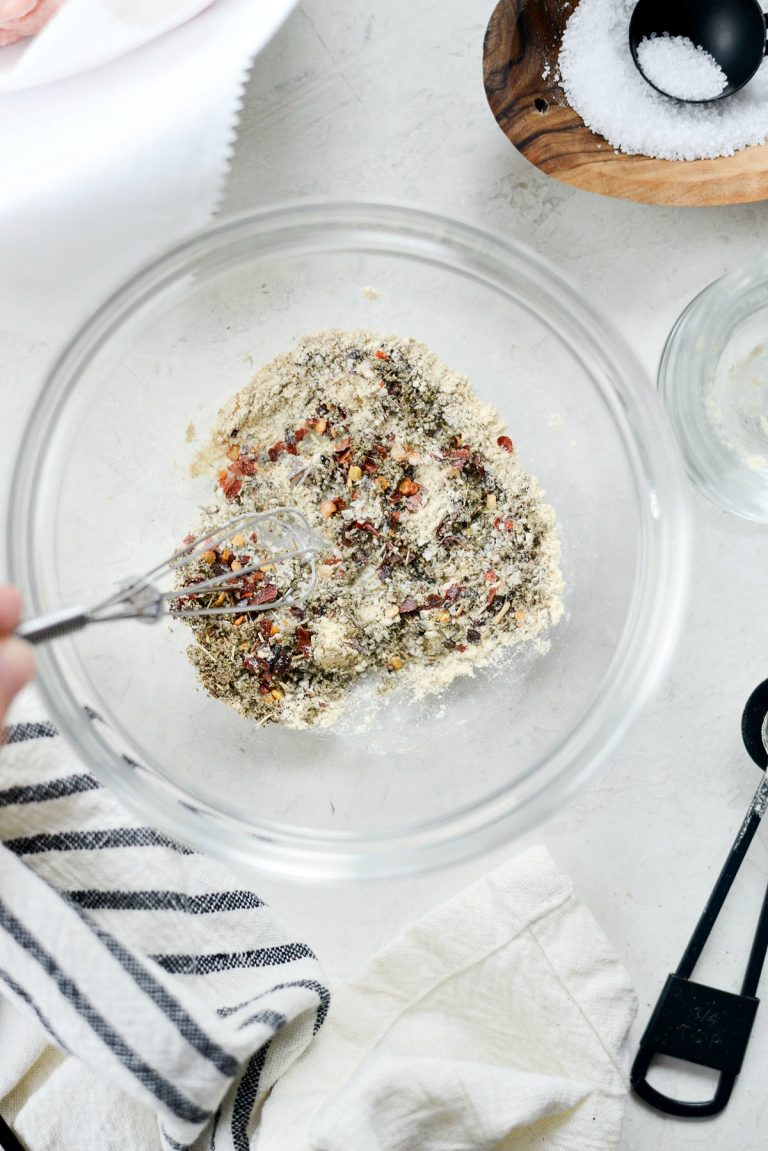 In a bowl, measure and add 3/4 teaspoon kosher salt, 3/4 teaspoon rubbed sage, 1/2 teaspoon freshly ground black pepper, 1/2 teaspoon onion powder, 1/4 to 1/2 teaspoon red pepper flakes, 1/4 teaspoon garlic powder. Whisk or stir to combine.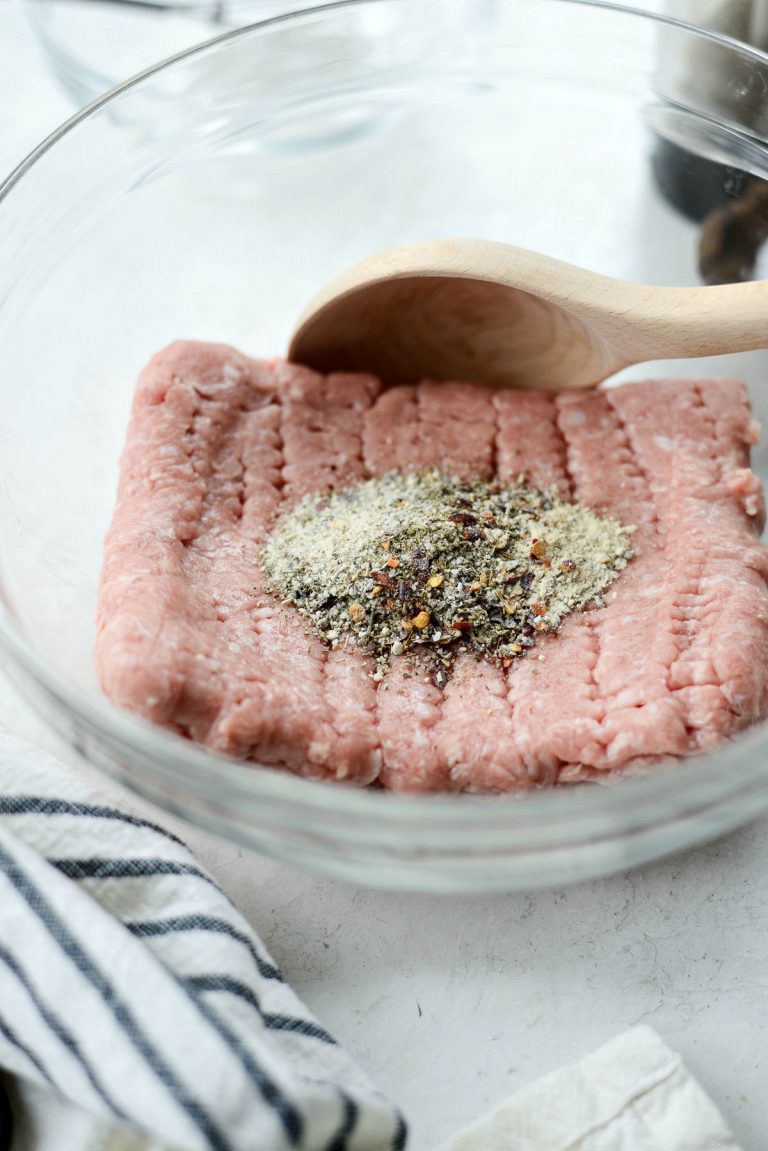 In a mixing bowl, add the ground turkey and the spice mixture. Stir until combined and be mindful not to over mix.
Measure out 1/4 cup of the ground sausage mixture per sausage patty. You can always play with the amounts if you want larger patties. However, keep in mind the serving amounts will of course change.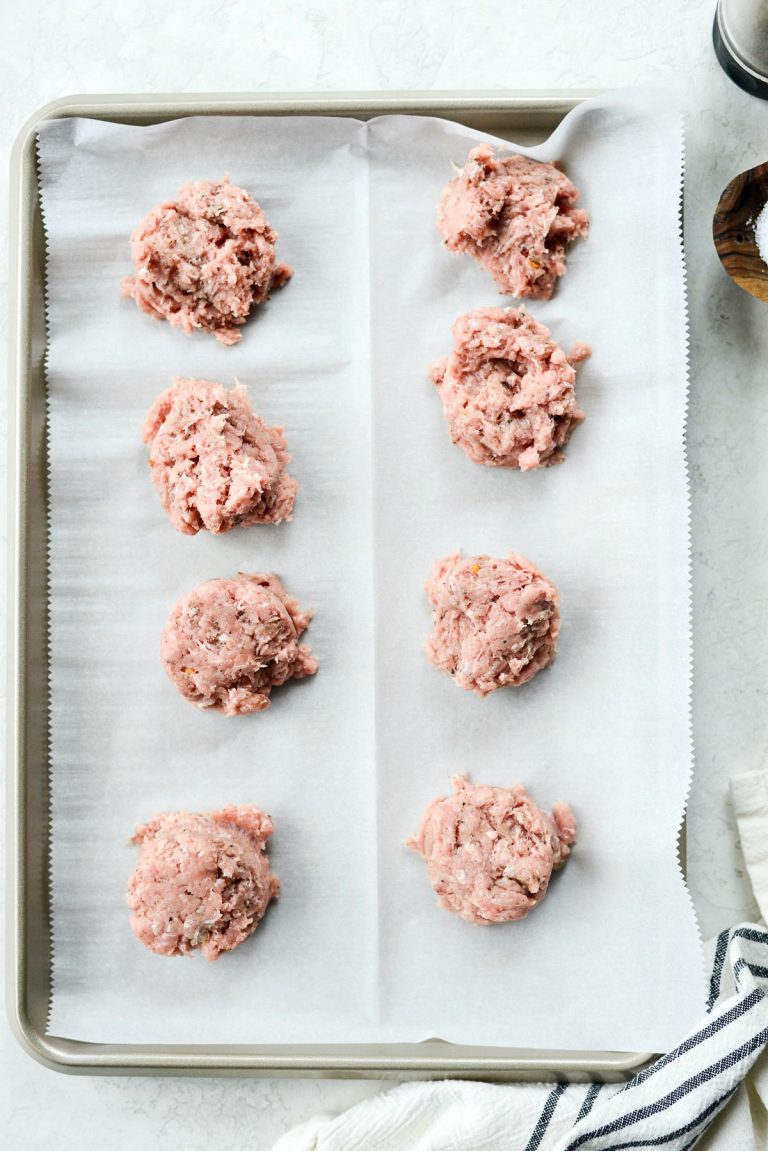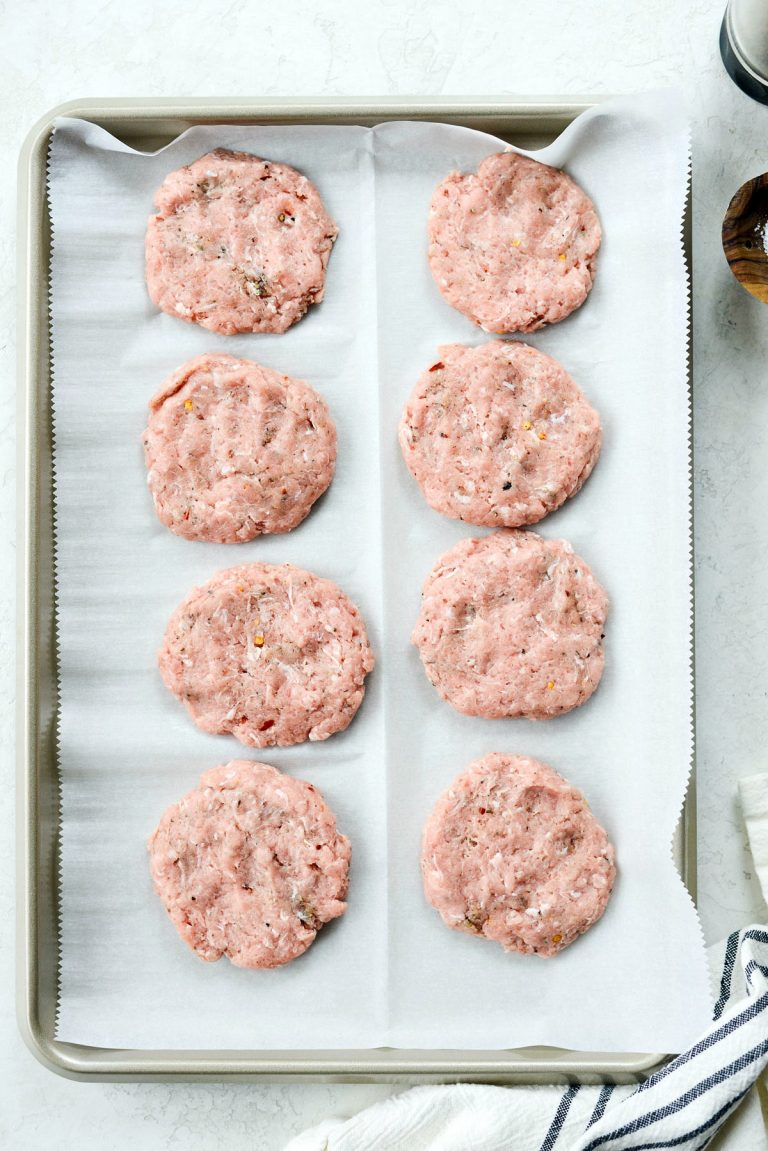 Form and shape them. 1/4 cup will give you 8 patties. Try to press them thin as they will shrink.
Heat a large skillet over medium-high heat. Add 1 tablespoon of oil and, working in batches, cook the turkey sausage patties for 3 to 4 minutes per side. If needed, add more oil.
Look at those beauties!
Drain on a paper towel lined plate and repeat with the remaining sausages.
Serve with eggs, pancakes or French toast.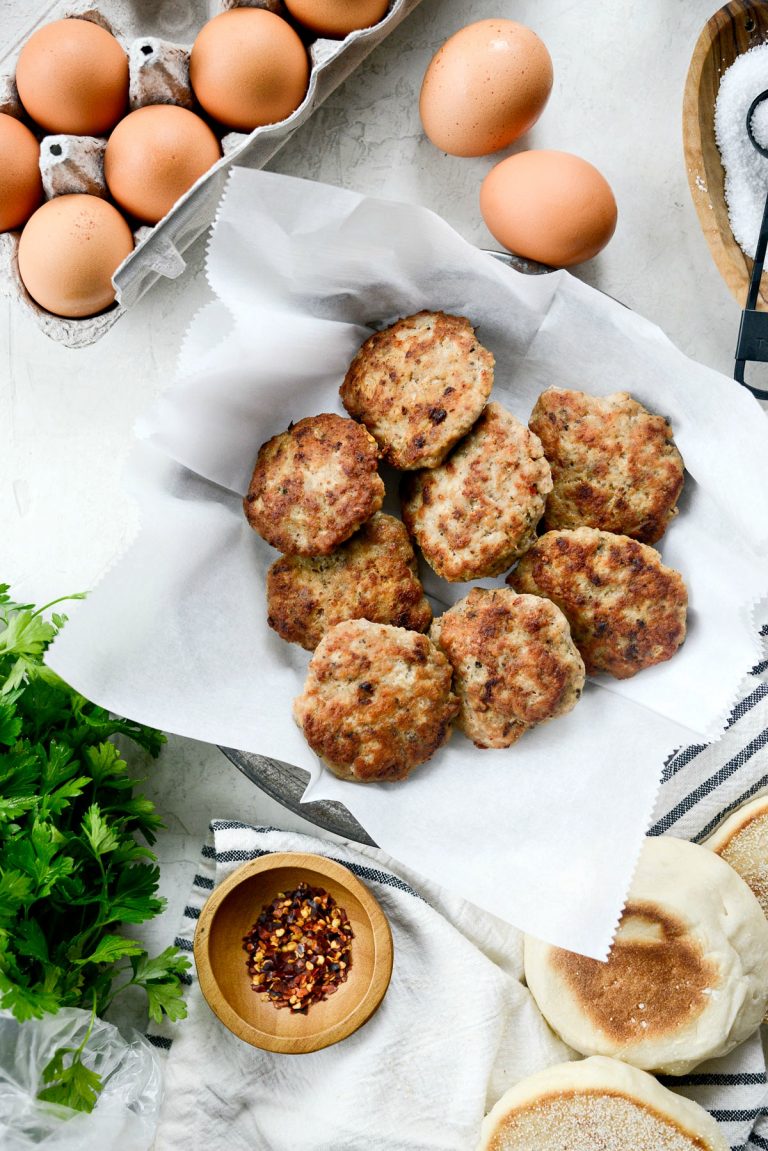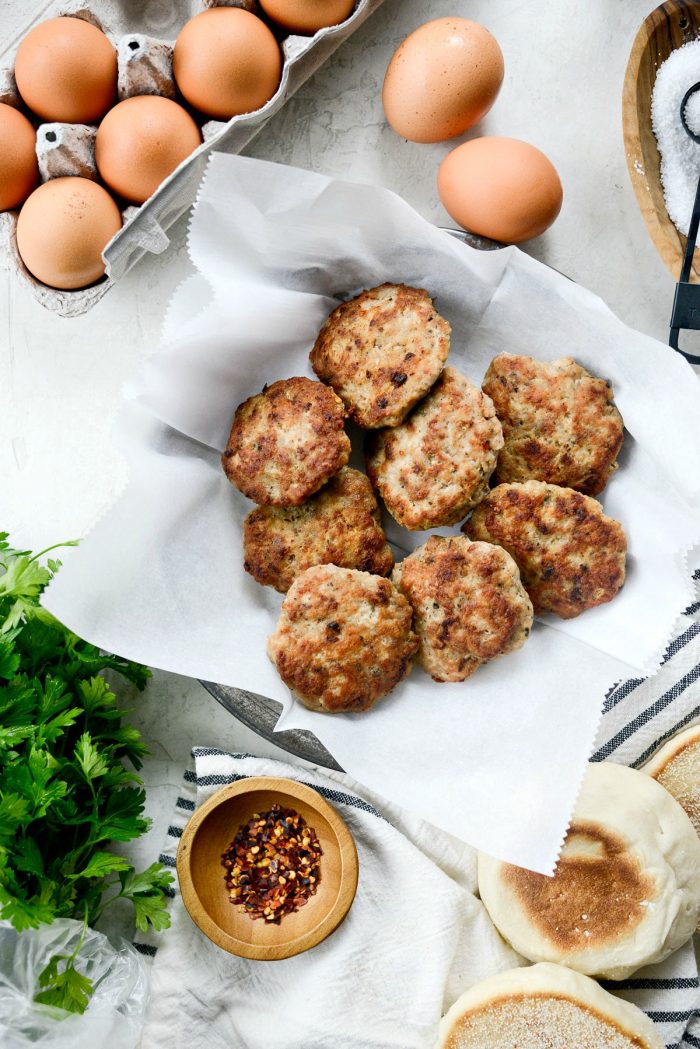 Enjoy! And if you give this Homemade Turkey Breakfast Sausage recipe a try, let me know! Snap a photo and tag me on twitter or instagram!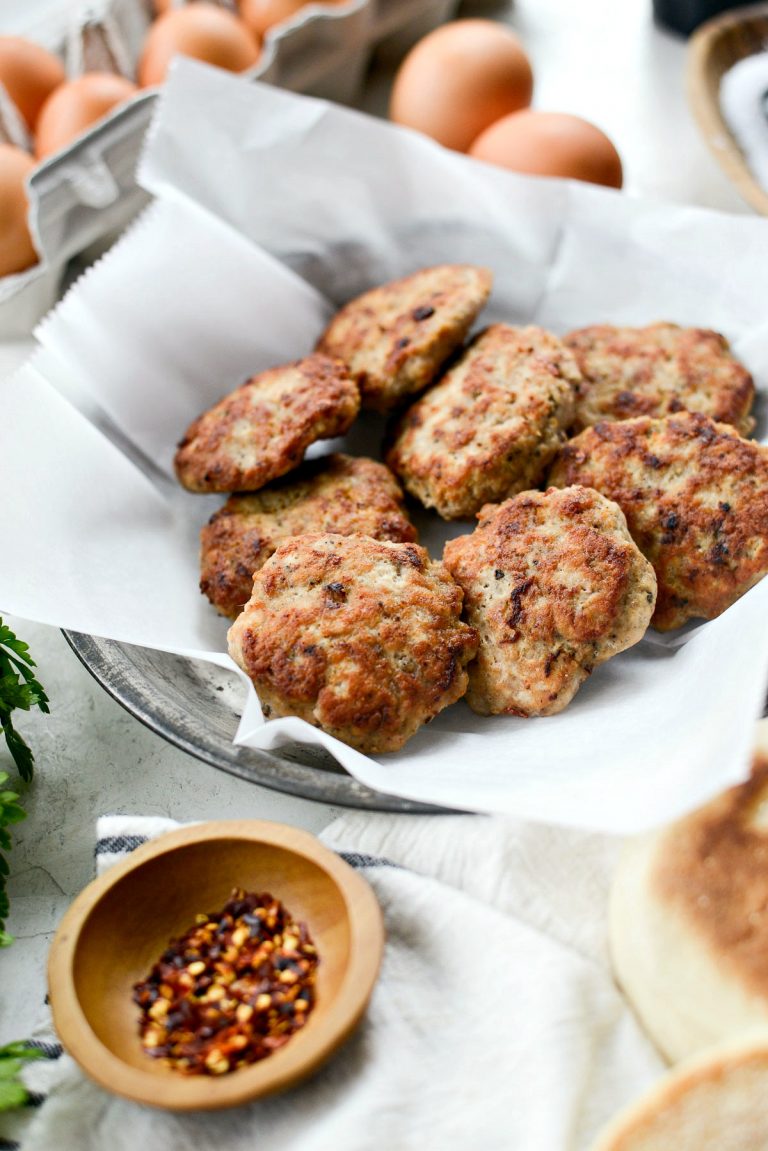 This post may contain affiliate links.
Buy the Cookbook: Simply Scratch : 120 Wholesome Homemade Recipes Made Easy Now available on Amazon »
THANK YOU in advance for your support!