Deliciously flavorful, Turkey Sausage Breakfast Gravy is lighter and made 100% from scratch! Homemade turkey sausage is made by combining lean ground turkey with a few herbs and spices. It is then browned before being turned into a thick gravy and served over biscuits!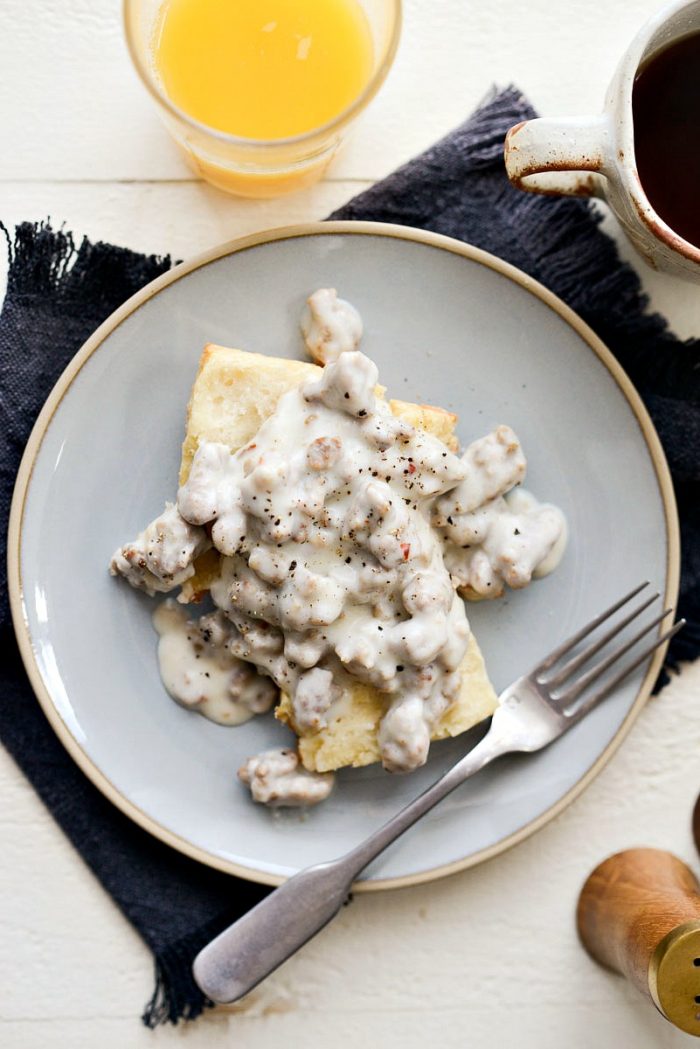 One of our most favorite weekend breakfasts is biscuits smothered in sausage gravy. I love it because it's so simple, quick to prepare and the ultimate comfort food.
I first made a version of turkey sausage gravy using store-bought turkey breakfast sausage and I really didn't care for the flavor and the texture was a little off. Early last month, when I couldn't find any pork breakfast sausage at the store, I remembered this turkey sausage post. I came up with the idea to make a bulk sausage version and then turn it into sausage gravy.
Needless to say, I've made this 3 times since that day.
It's so good! And in my opinion, tastes the same as traditional sausage gravy, with less the fat and calories. I serve it over greek yogurt biscuits (with a fried egg on the side) and the rest is history.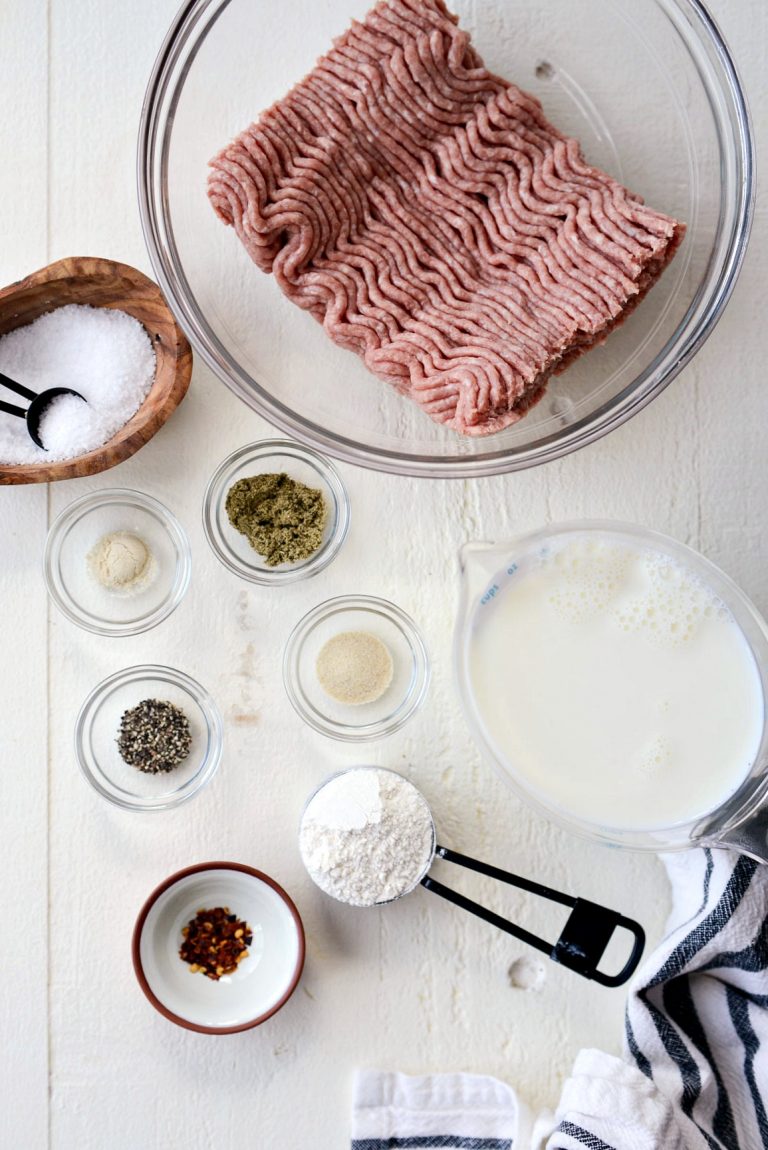 To Make This Turkey Sausage Breakfast Gravy You Will Need:
ground turkey (93% lean)
kosher salt
rubbed sage
ground black pepper
onion powder
garlic powder
red pepper flakes
unbleached all-purpose flour
milk (2%, whole or half &half)
greek yogurt biscuits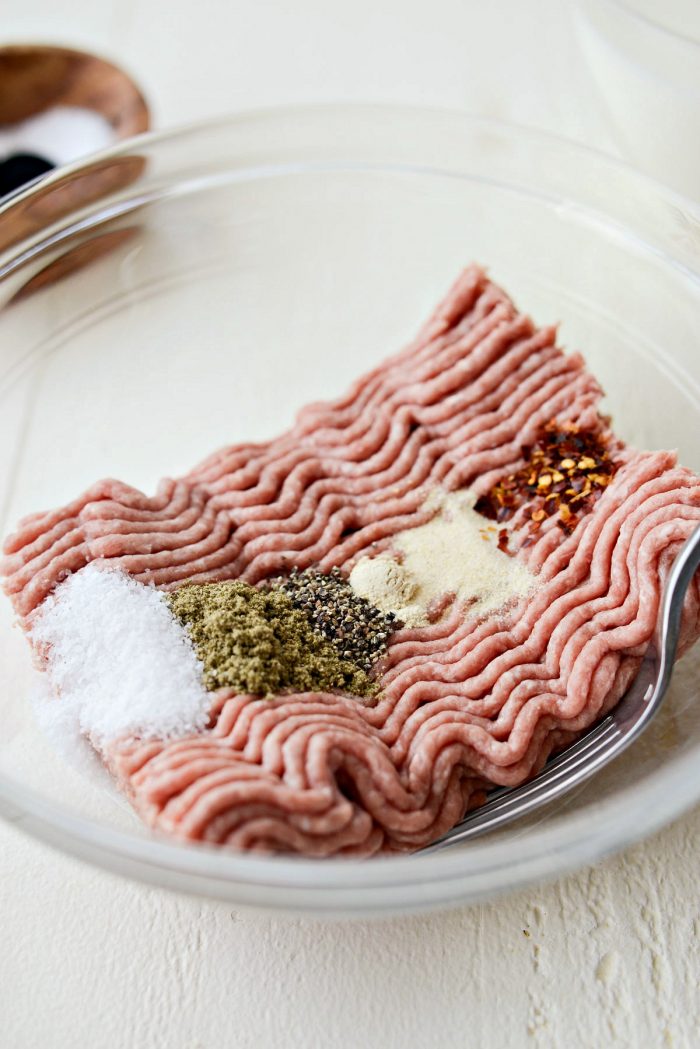 In a mixing bowl, add 1 pound ground turkey, 1 teaspoon kosher salt, 3/4 teaspoon rubbed sage, 1/2 teaspoon each ground black pepper, onion and garlic powder, plus 1/4 teaspoon red pepper flakes – more or less to personal taste.
Use a fork and mix until combined and the spices are throughout.
Heat a large skillet with 2 teaspoons olive oil. Add the turkey sausage and heat on medium-high. Use a wooden spatula to break up the meat into small crumbles.
Cook until no longer pink, the liquids should evaporate and the turkey should be browned.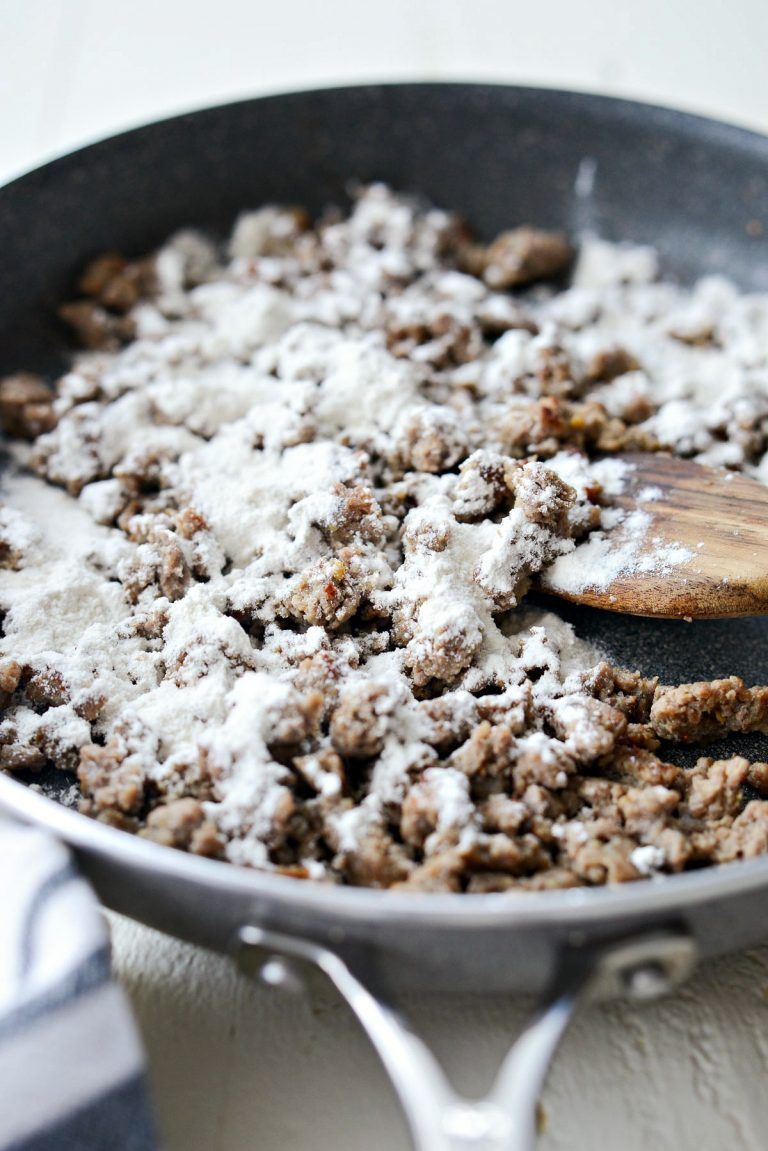 Add 3 tablespoons of unbleached all-purpose flour.
Stir and continue to cook until the flour is absorbed into the turkey sausage.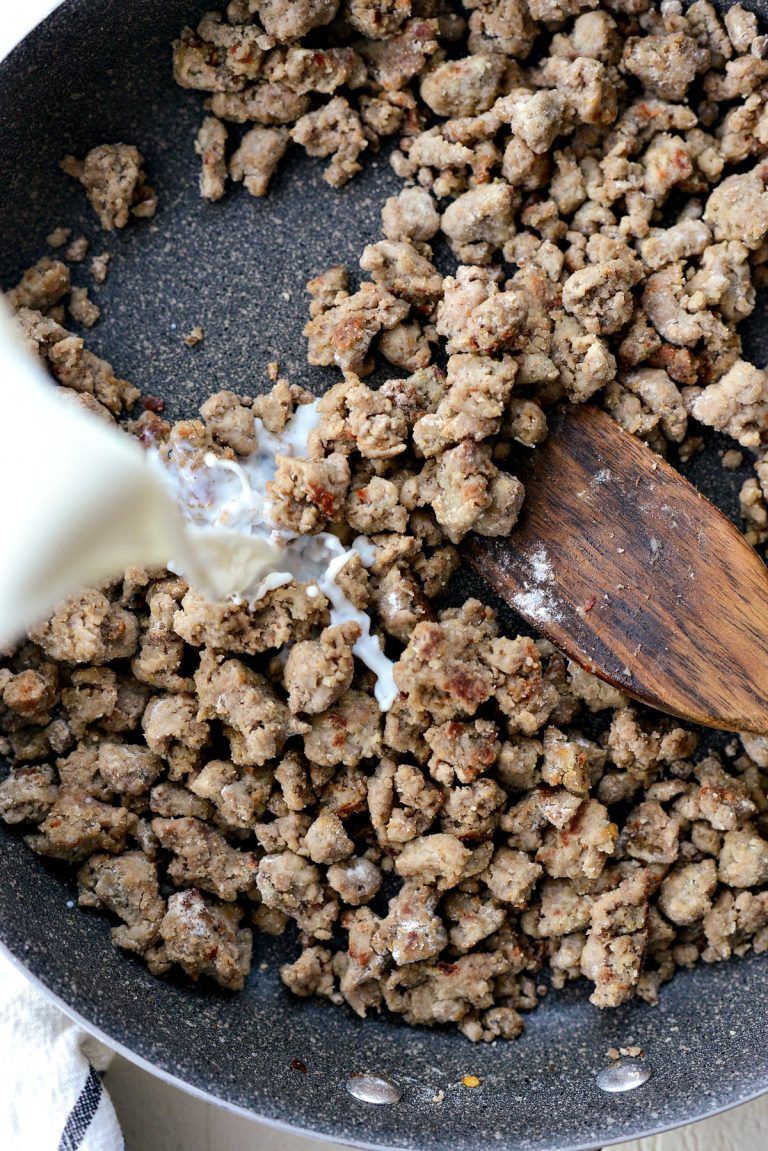 Pour in 2 cups milk, increase the heat to high.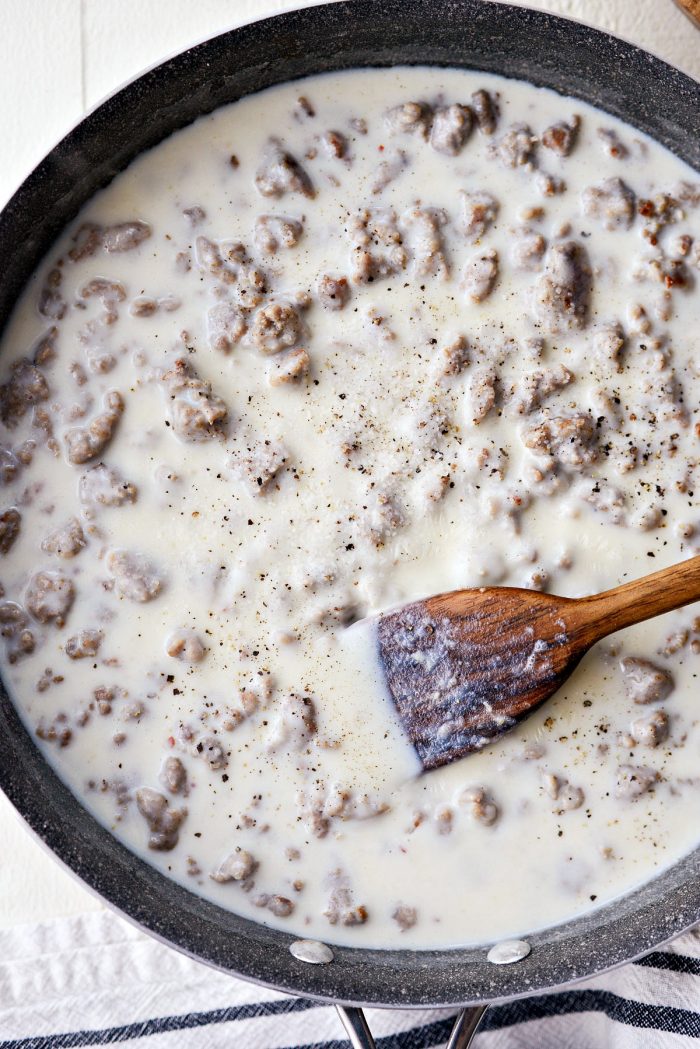 Season with lots of ground black pepper and simmer until thickened.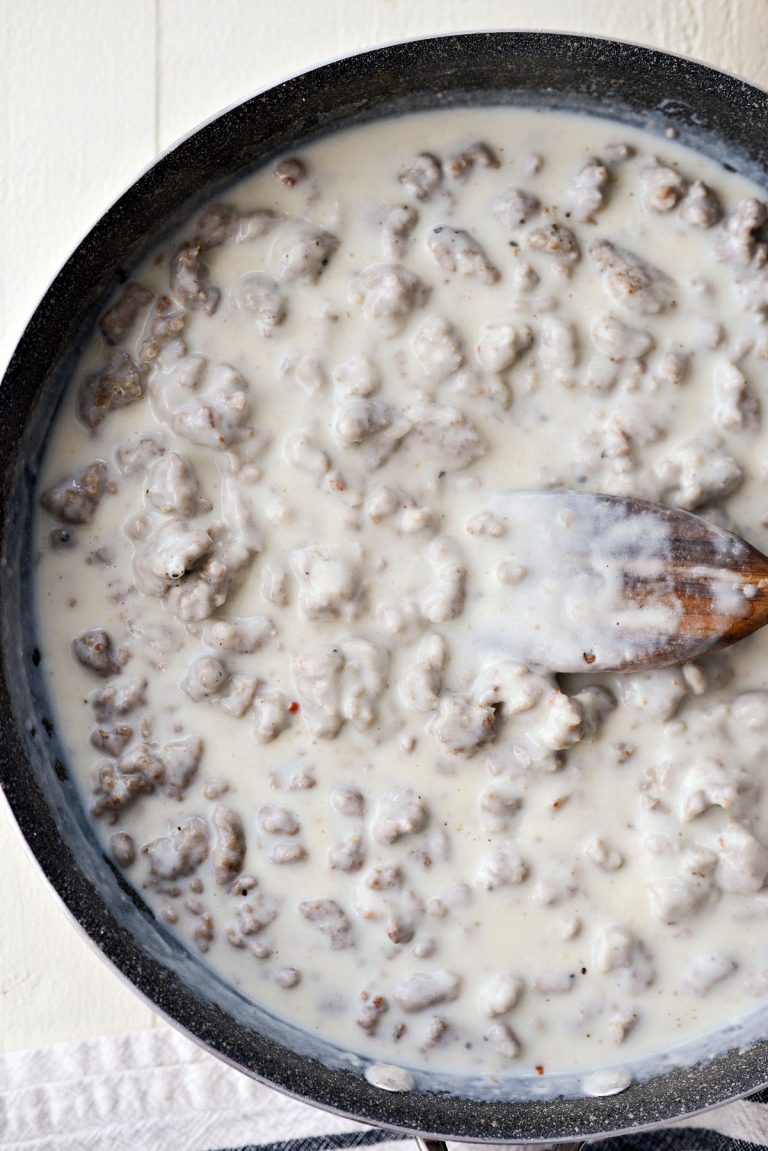 Once the gravy has thickened, taste and season with salt to your liking.
That's it!
This recipe cooks up way better and the texture resembles pork sausage.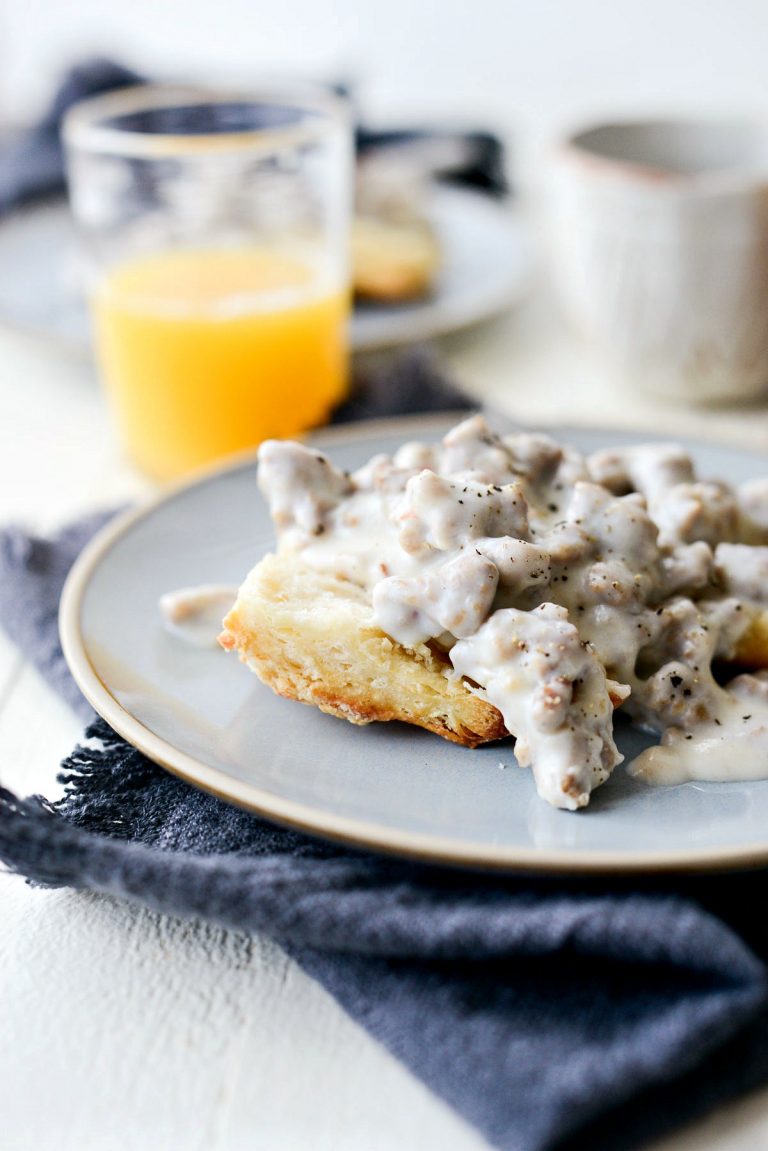 Serve spoonfuls of the turkey sausage gravy over top of split greek yogurt biscuits with extra black pepper on top!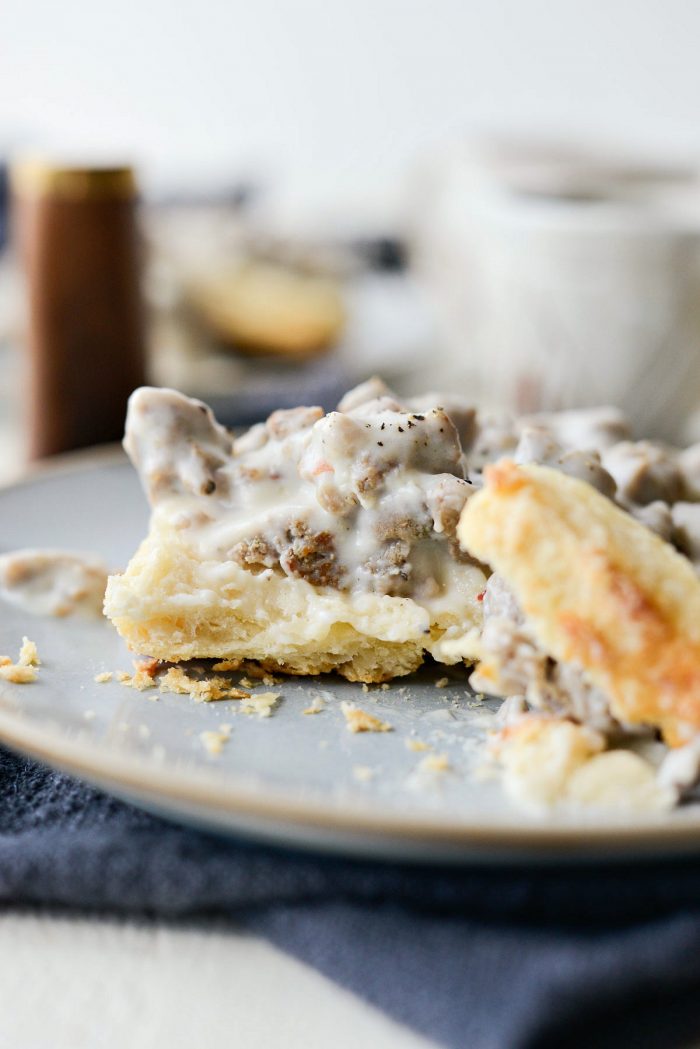 Enjoy! And if you give this Turkey Sausage Breakfast Gravy recipe a try, let me know! Snap a photo and tag me on twitter or instagram!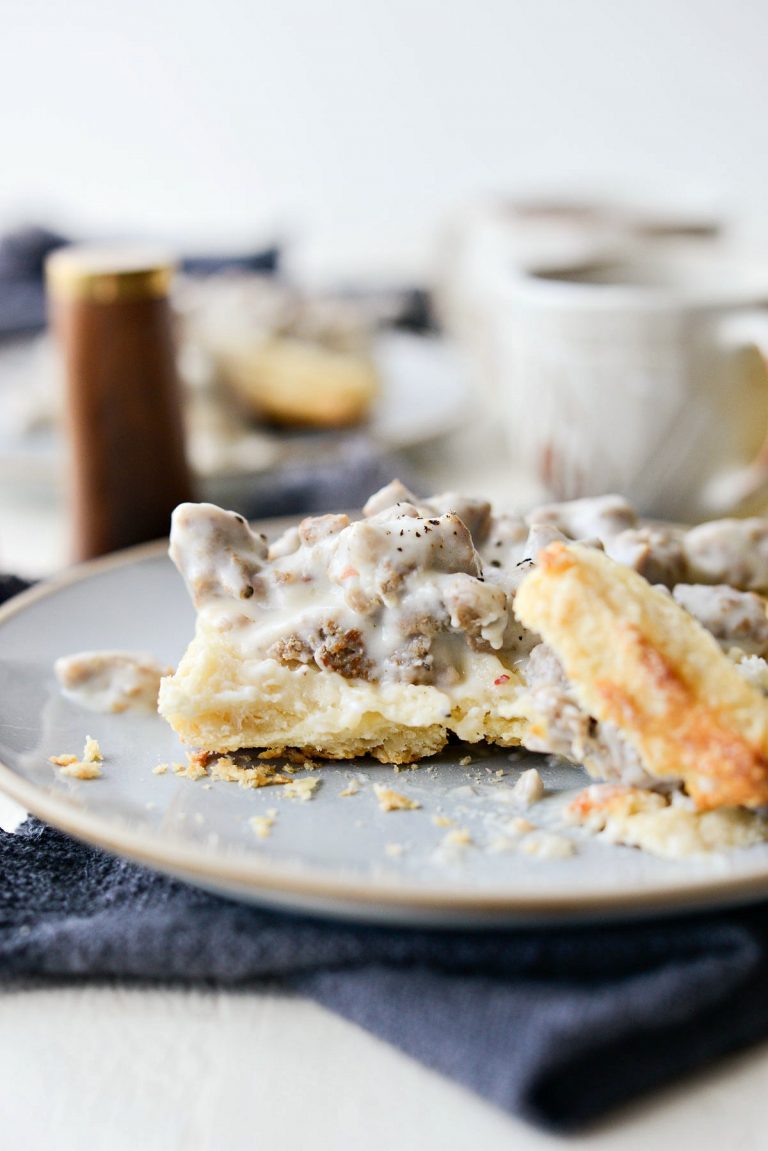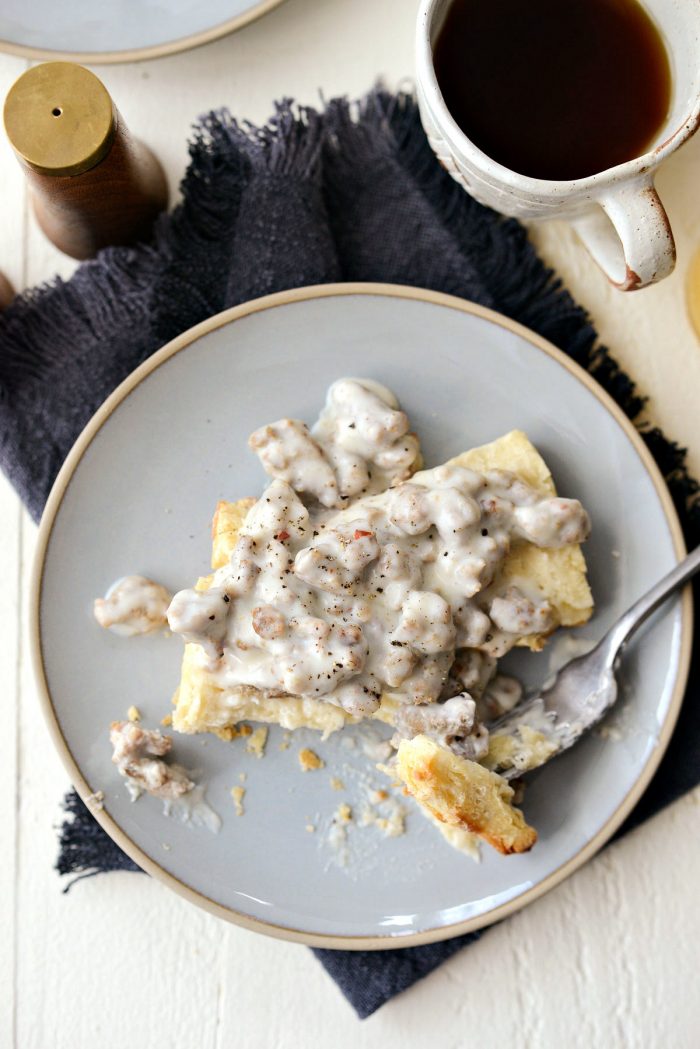 This post may contain affiliate links.
Buy the Cookbook: Simply Scratch : 120 Wholesome Homemade Recipes Made Easy Now available on Amazon »
THANK YOU in advance for your support!