You're going to love having this Homemade Shawarma Seasoning in your pantry! I took my go-to shawarma spices and quadrupled it to have a ready-made shawarma spice blend in my pantry and at my fingertips.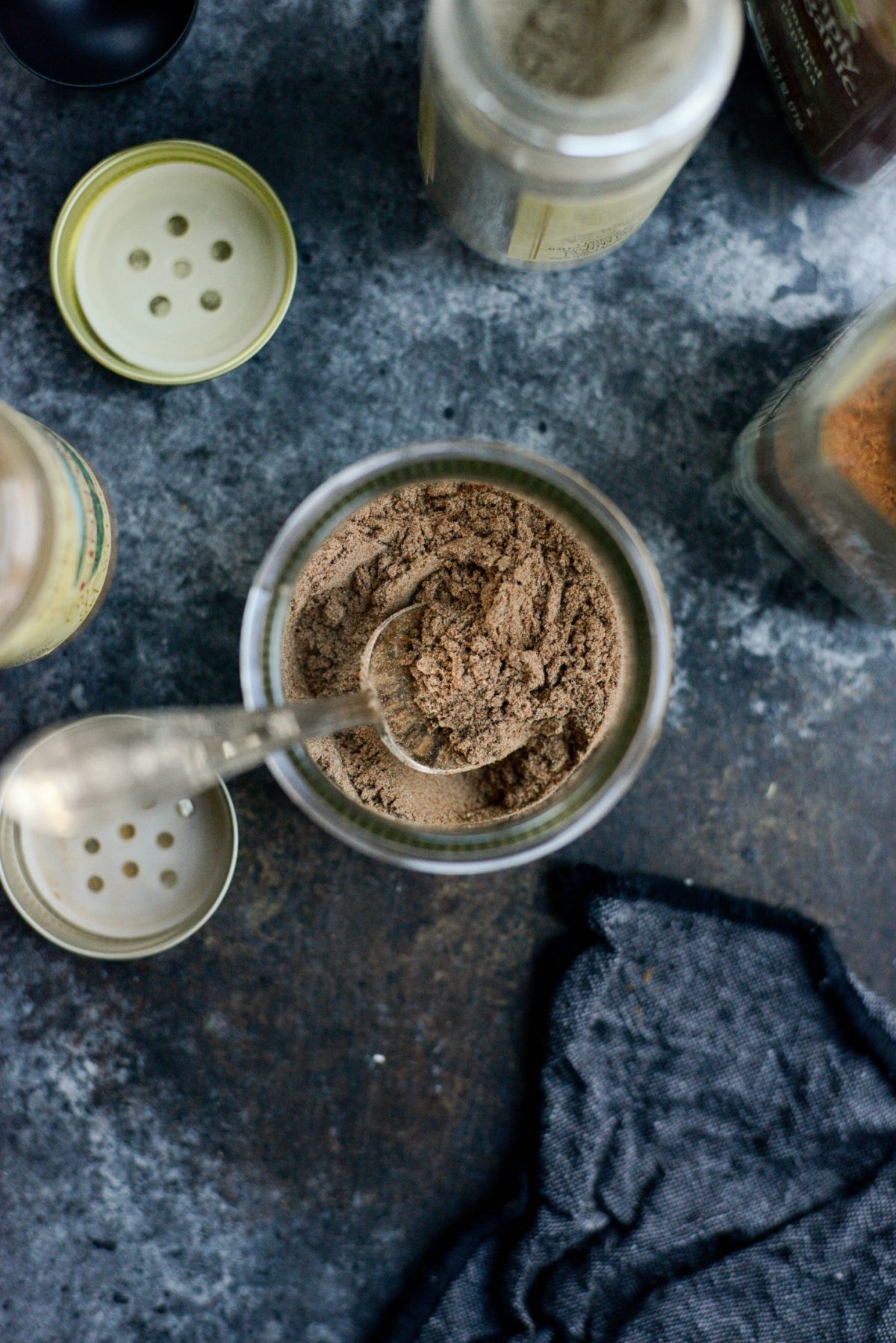 I make chicken shawarma all the time. I'm not kidding. I make it for wraps, or I double the recipe to top salads or rice bowls. In the summer I make kebabs with a ton of grilled vegetables. I make it so often because it's delicious and easy and extremely flavorful. But lately I found myself getting a little annoyed with constantly pulling out all the different spices and having to measure each one out every.single.time. That's when I lightbulb went off and I thought to myself: 'Uh hello, Laurie? Why don't you just make up a blend of it so you have it on hand?'
So I did just that.
To make this homemade shawarma seasoning you will need the following typical shawarma spices like: ground cardamom, white pepper, ground cinnamon, paprika (smoked or regular will work), ground clove and nutmeg.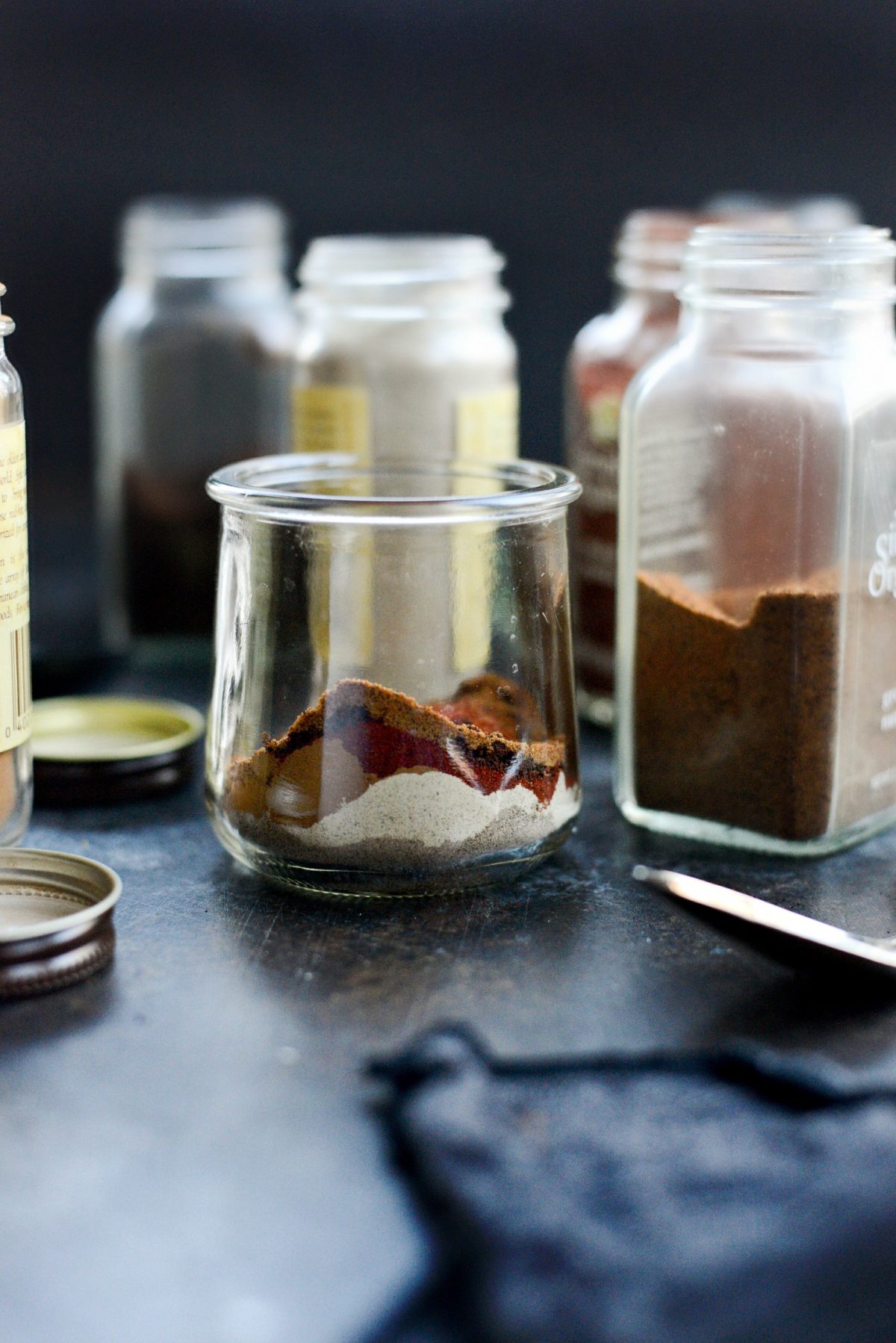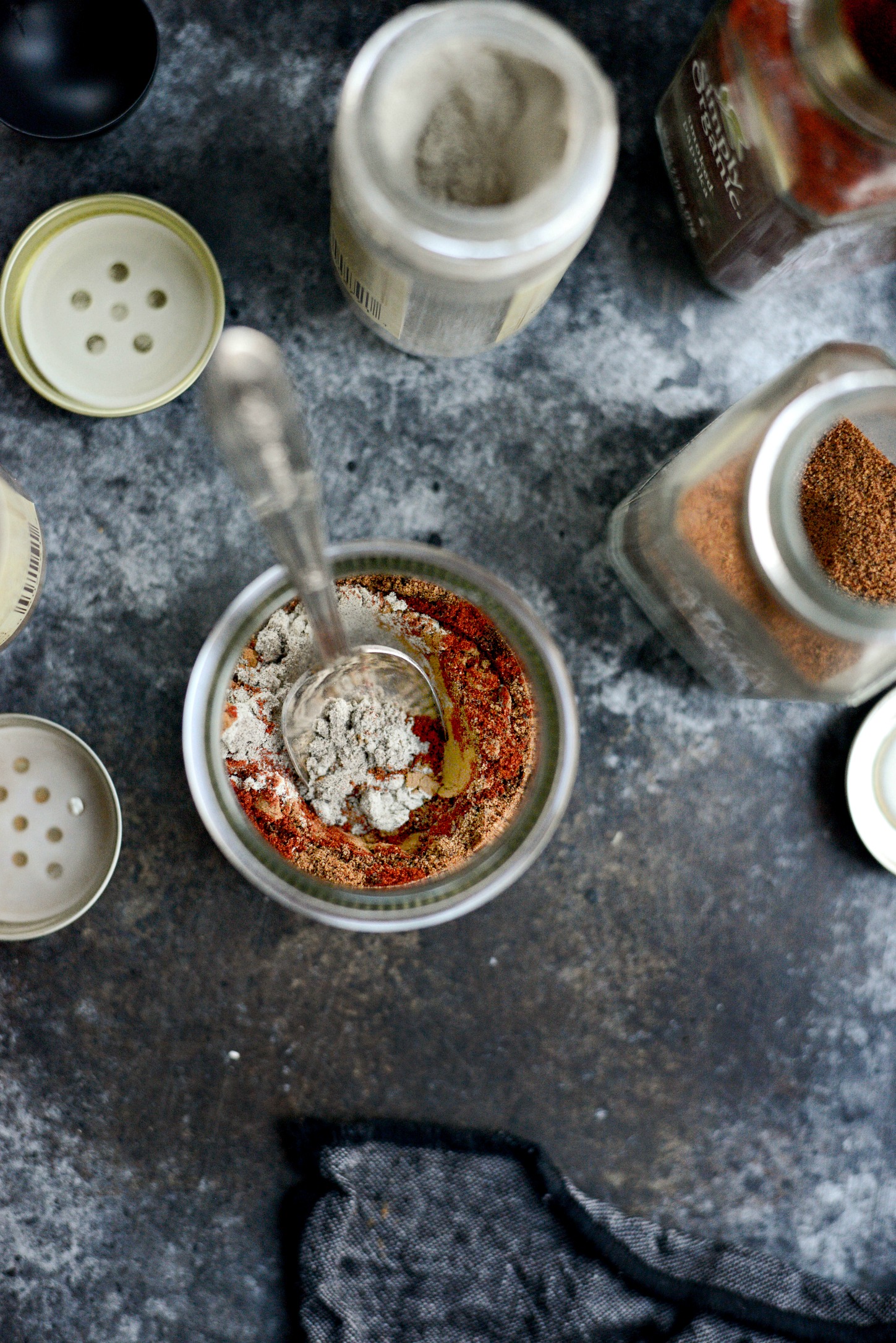 Then just simply measure, stir to combine and use wherever and on whatever you want the bright and savory flavor of shawarma.
Try it on chicken or lamb, and on vegetables like cauliflower, zucchini or even chickpeas before roasting. SO good.
I'll be sharing a recipe in the next few days that features this power collab of spices. Just you wait.
But for now, gather up those spices and get this homemade shawarma seasoning made up and on hand. You'll be glad you did.
Enjoy! And if you give this Homemade Shawarma Seasoning recipe a try, let me know! Snap a photo and tag me on twitter or instagram!
My cookbook Simply Scratch : 120 Wholesome Homemade Recipes Made Easy is now available! CLICK HERE for details and THANK YOU in advance!
[this post contains affiliate links.]
This post may contain affiliate links.
Buy the Cookbook: Simply Scratch : 120 Wholesome Homemade Recipes Made Easy Now available on Amazon »
THANK YOU in advance for your support!