Only 11 dried herbs and spices make up this Homemade Greek Seasoning Blend! Herbs and spices like oregano, basil, dill and garlic and more! Use this seasoning on chicken, seafood and in dressings, marinades and dips! Who needs store bought?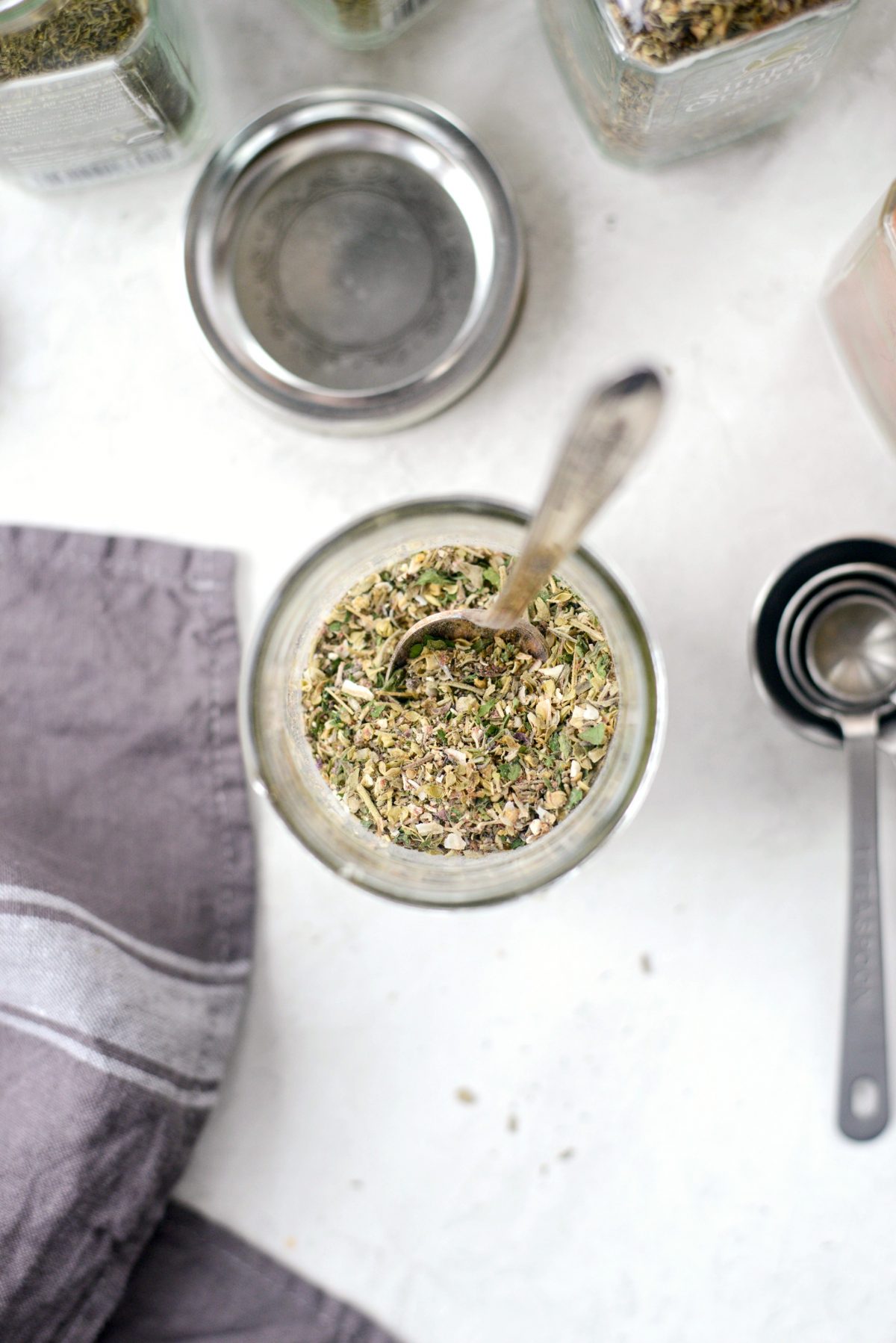 Making your own seasoning blends (like this homemade Greek seasoning blend😏) is a great way to use up those spices and dried herbs. You know the ones that you've probably purchase for 1 recipe and will eventually have to toss out because you only needed a teaspoon and now you basically still have a full jar left over.
It happens to all of us and it doesn't have to be this way. Making your own spices only takes a few minutes and saves you a ton of time and in the long run, money too.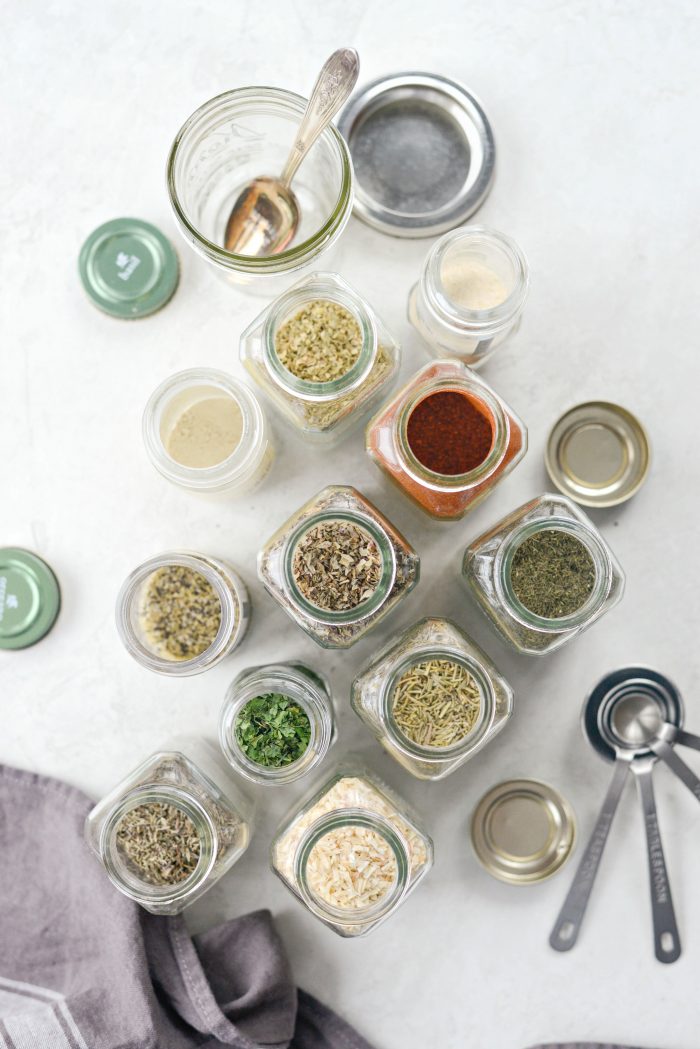 To Make This Homemade Greek Seasoning Blend You Will Need:
oregano (dried)
basil (dried)
thyme (dried)
dill (dried)
parsley
rosemary
garlic powder
onion powder
onion flakes
lemon pepper
paprika
If you keep a hot mess organized spice drawer or cabinet, you probably already have these in you kitchen.
Taco seasoning was my first go at DIY seasonings and it has since morphed into an obsession. As of late, I have quite the line up of homemade mixes for both baking and in savoring cooking. Rarely do I have to throw out full jars of spices because of it. My husband encourages me to start my own spice mix company, (name it looloo's spices – don't ask) because I make them so often.
However, I can't help but feel that kind of defeats the purpose of using the spices we already have, right?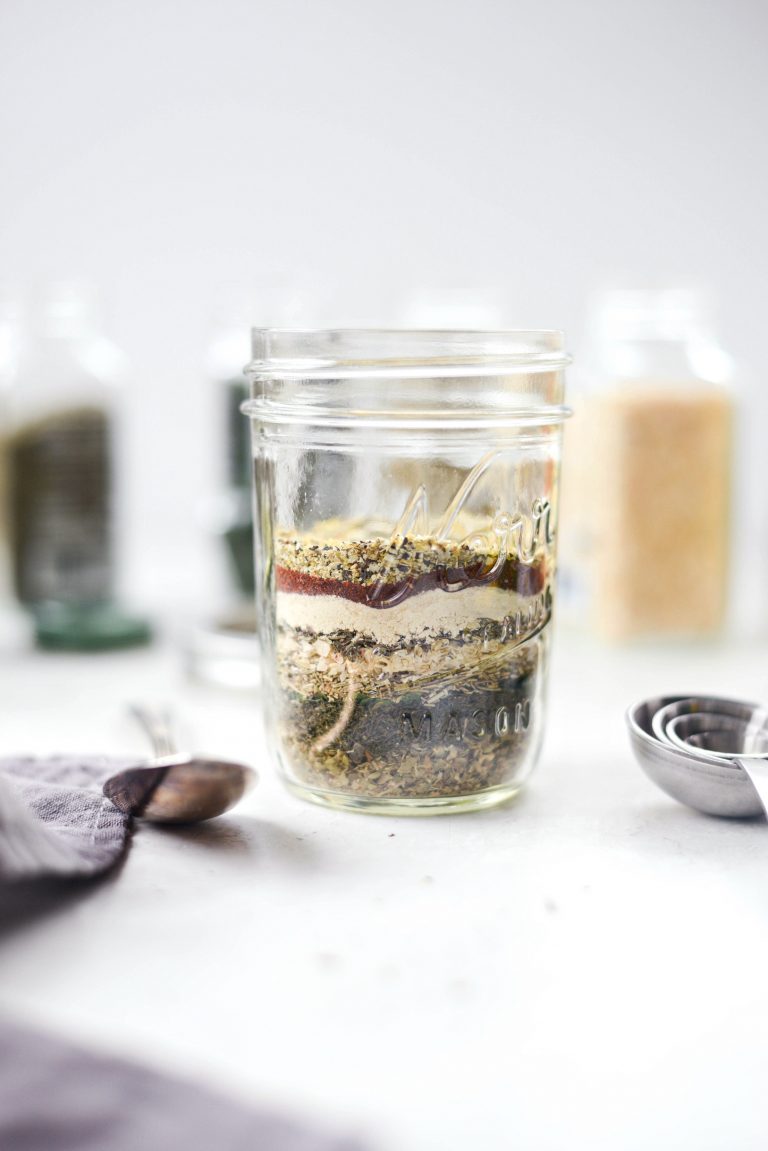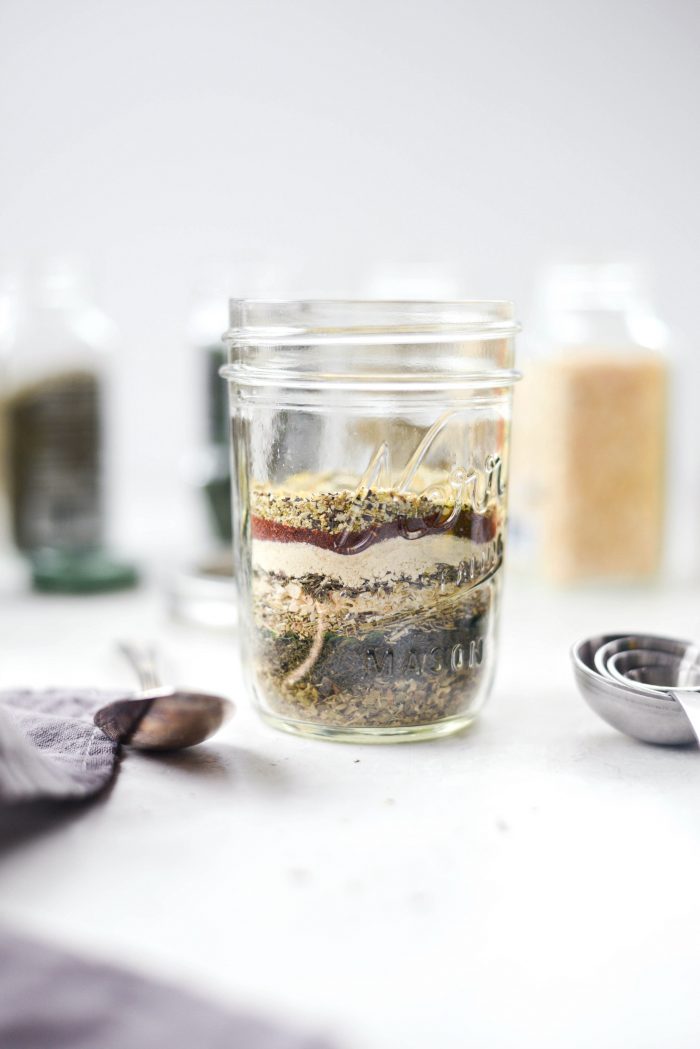 And his homemade Greek seasoning blend is my latest and greatest development. Because it's a flavor-packed blend it's great to use on chicken, seafood and in dips, marinades and salad dressings! Don't worry, more on these to come.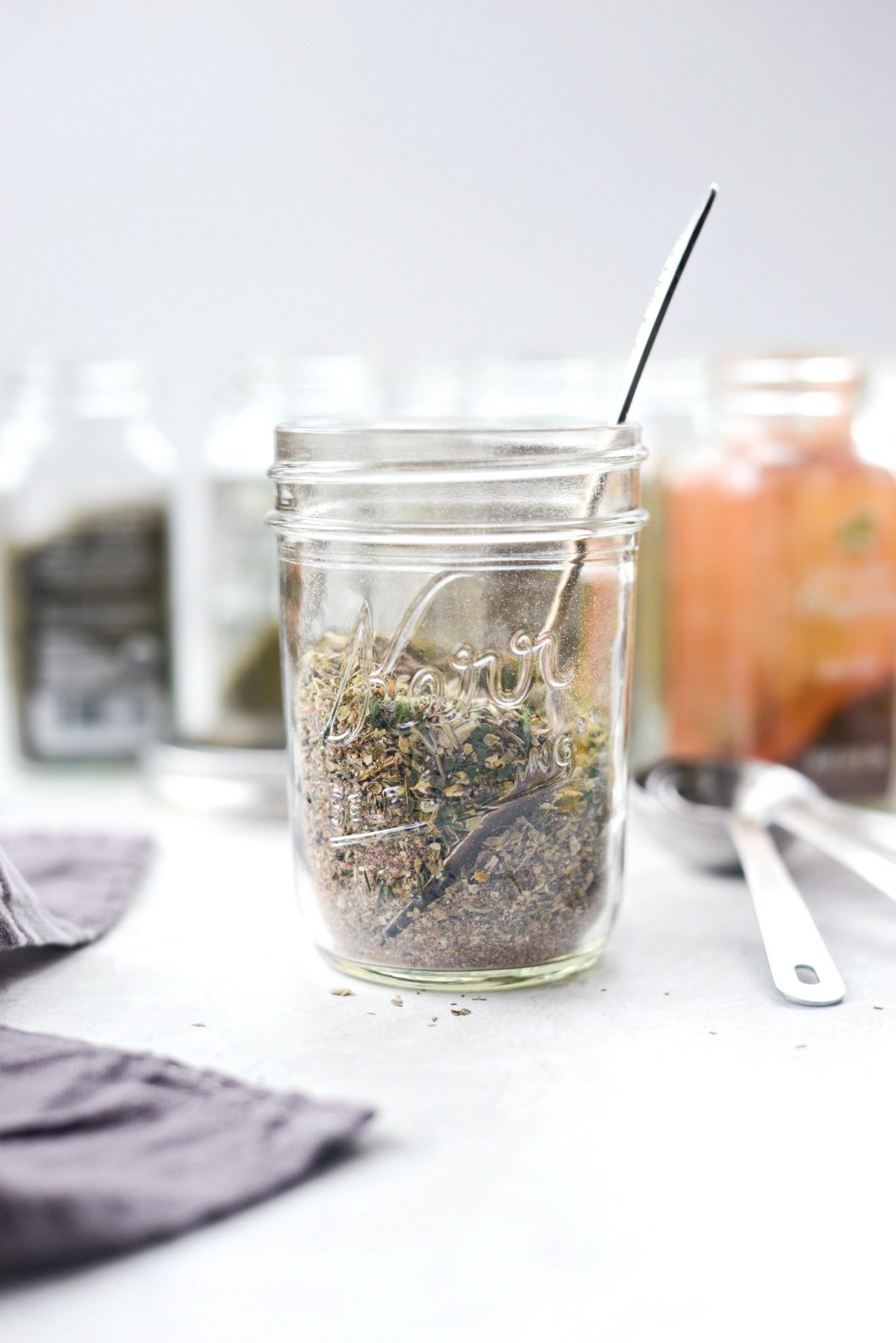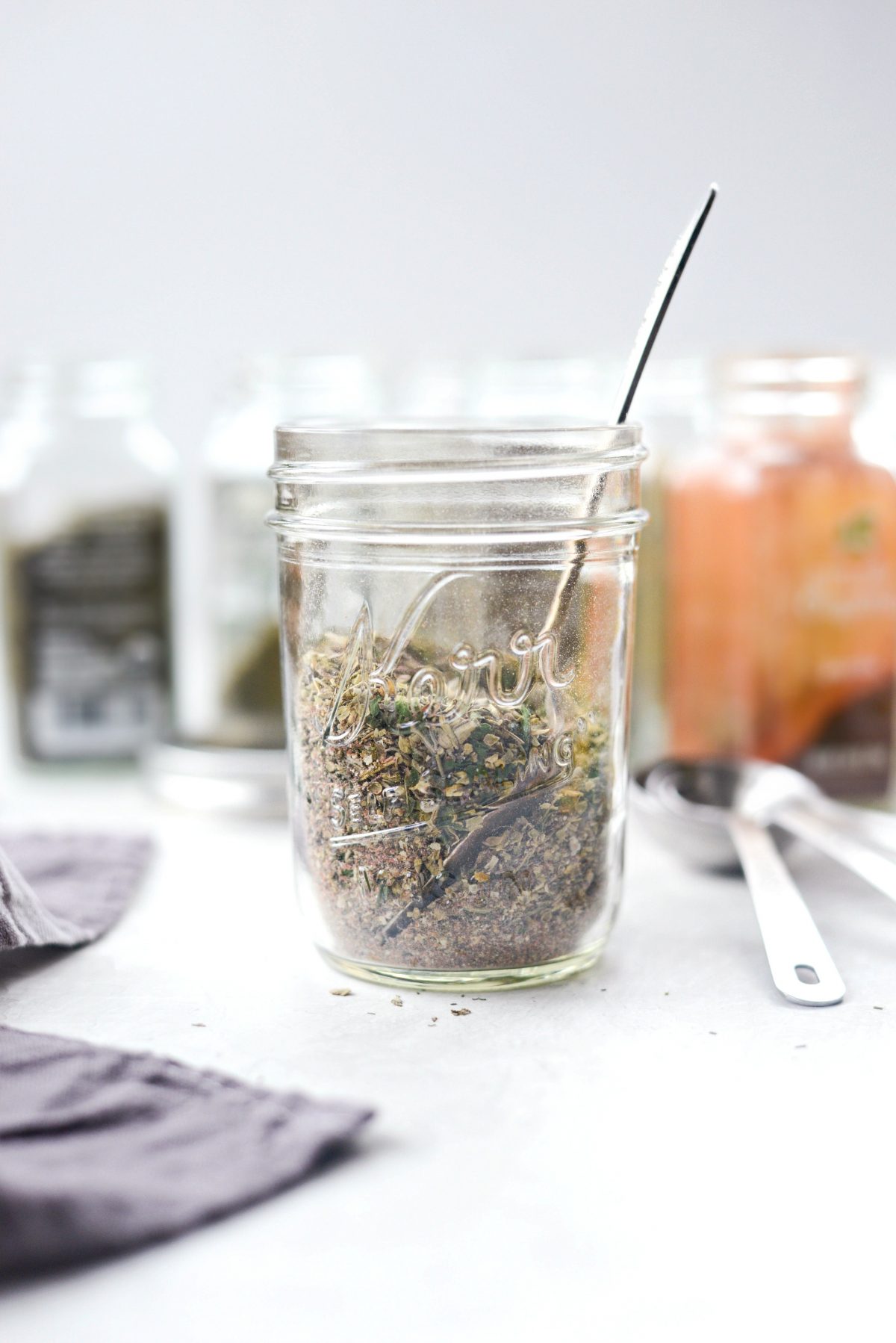 First, in a clean jar with a tight fitting lid measure and add in 2 tablespoons dried oregano, 1 tablespoon dried basil, 1 tablespoon dried dill, 1 tablespoon dried onion flakes, 1 tablespoon dried parsley, 1 tablespoon dried rosemary, 1/2 tablespoon dried thyme, 1/2 tablespoon garlic powder, 1/2 tablespoon onion powder, 4 teaspoons lemon pepper seasoning and then 2 teaspoons paprika.
Next, stir to combine and then you're all set to go! However, before using, you'll want to stir as the dry spices will sink to the bottom of the jar.
For more recipes check out my ever growing list of 20+ homemade spice and seasoning blends!
Enjoy! And if you give this Homemade Greek Seasoning Blend recipe a try, let me know! Snap a photo and tag me on twitter or instagram!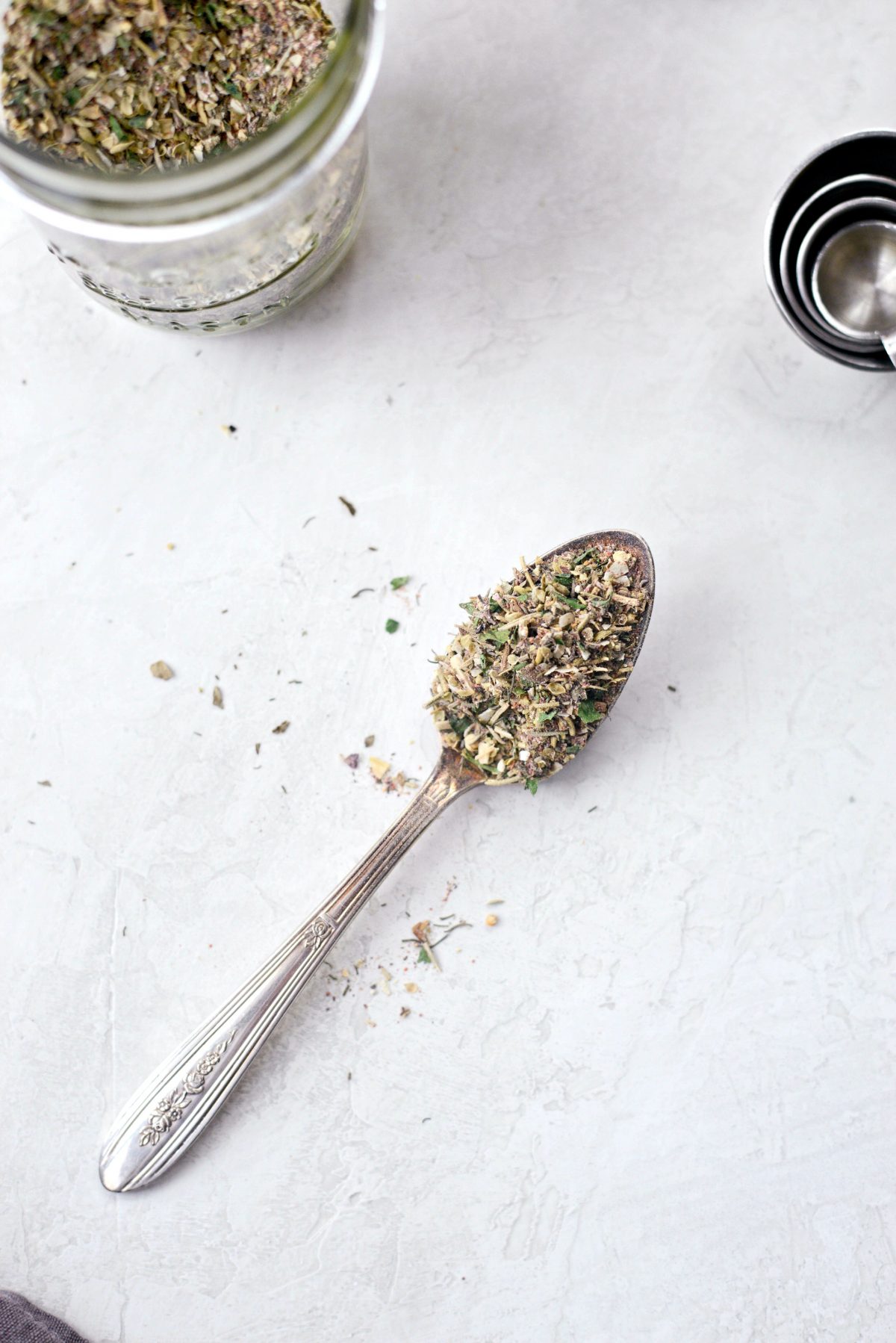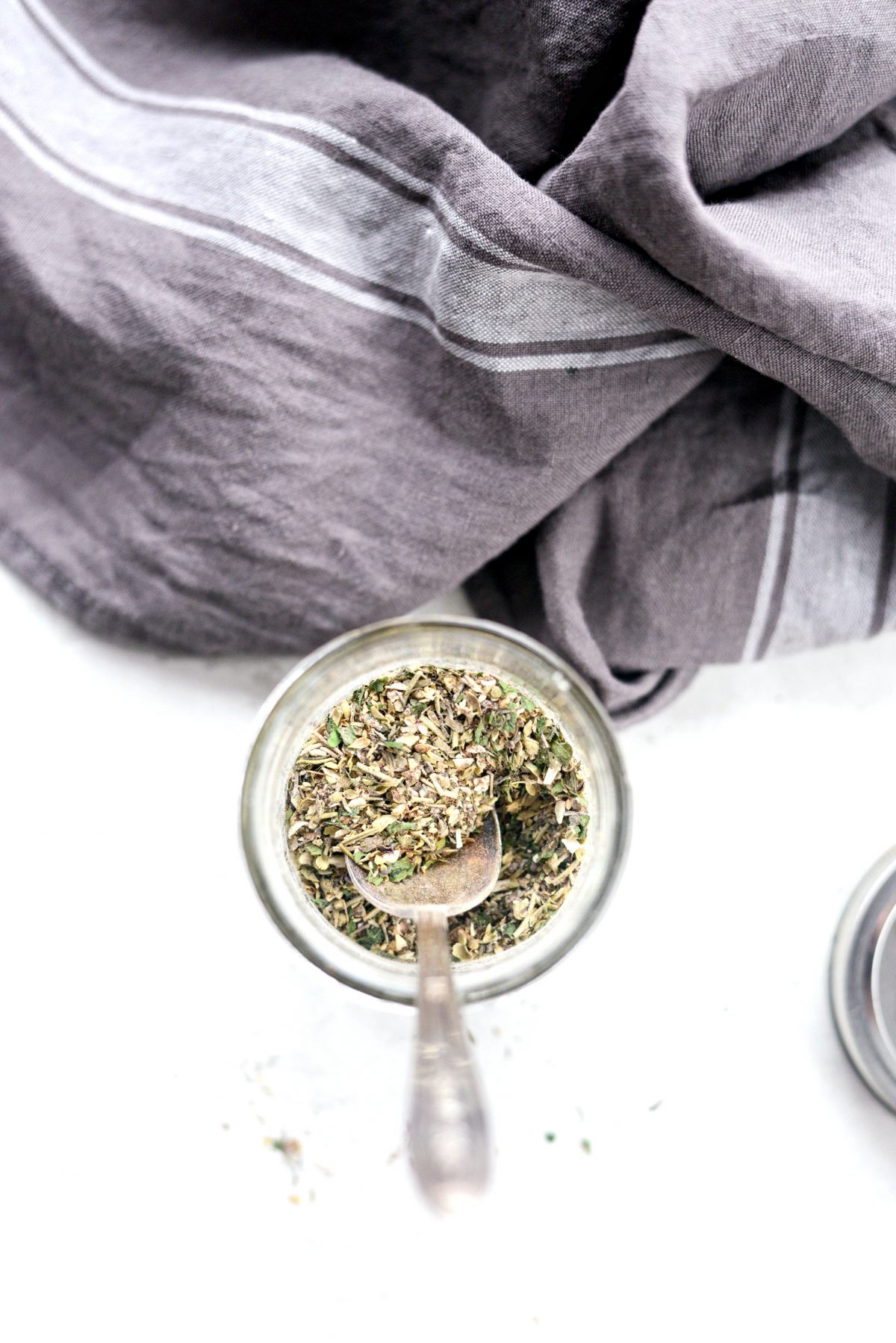 This post may contain affiliate links.
Buy the Cookbook: Simply Scratch : 120 Wholesome Homemade Recipes Made Easy Now available on Amazon »
THANK YOU in advance for your support!