Spice up your dinner menu with this Grilled Cuban Mojo Chicken! Chicken breasts quickly marinate in a garlicky citrus infused marinade before being grilled to perfection. Topped with a simple mango salsa and served with rice and cuban style black beans for the ultimate dinner. Serves 2 to 4 in about 45 minutes.
Best. Dinner. Ever.
You know how sometimes you fall in a rut? I was in that rut. Who am I kidding, I'm always in a dinner rut. I've been making the same recipes these past few weeks. When I find myself in a rut, I know I need to break out and make something bright in flavor and colorful. Sometimes it's a nacho or a salad with a bunch of different toppings. But I recently stumbled upon a recipe in one of my millions of composition notebooks for a cuban mojo marinade recipe that I recalled making years ago.
The cuban mojo marinade is a accumulation of citrus juice and zest with garlic and spices. The chicken only needs a short period of time in the marinade before being grilled and then topped with a simple mango salsa. <—my kind of recipe.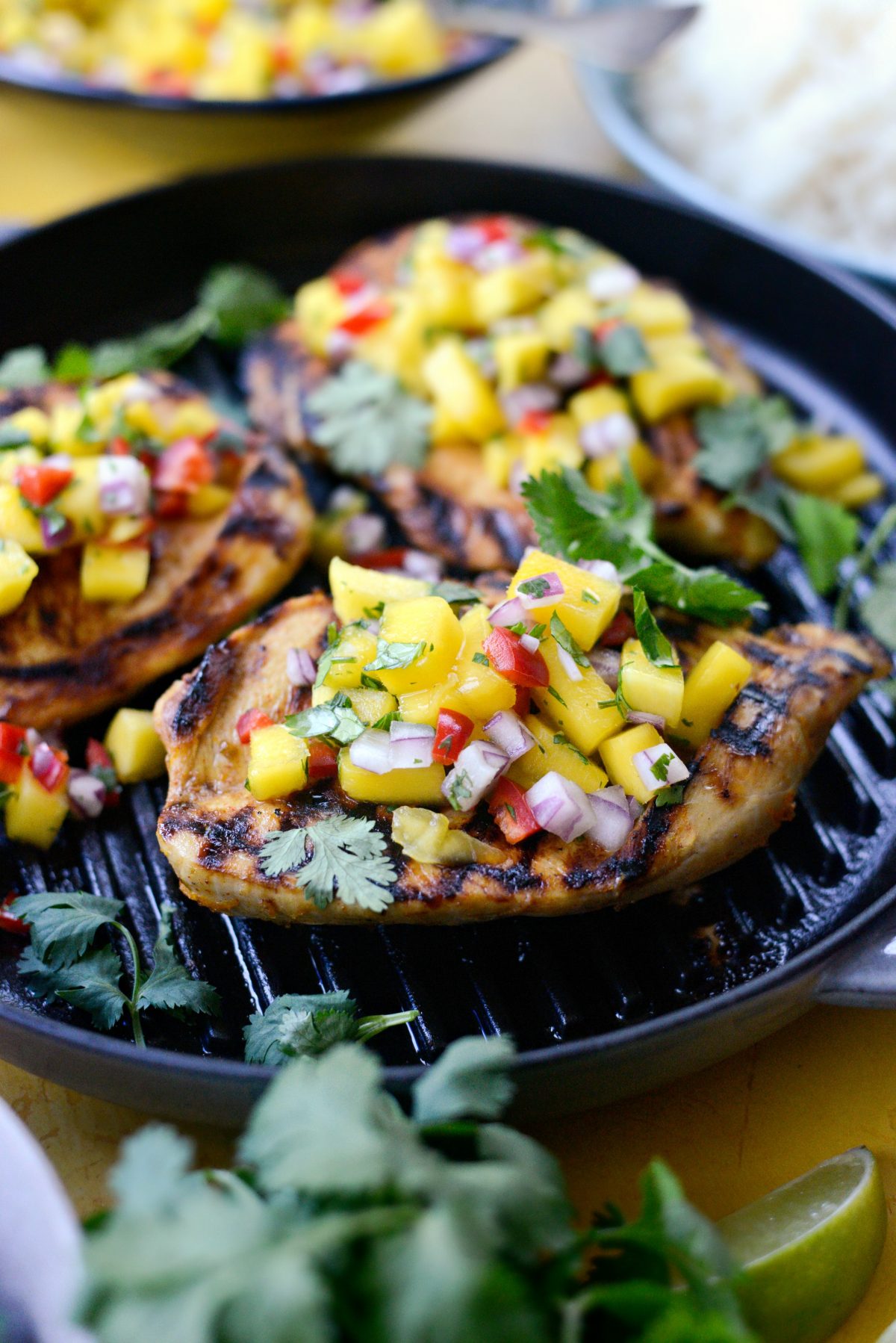 So easy and SO fresh.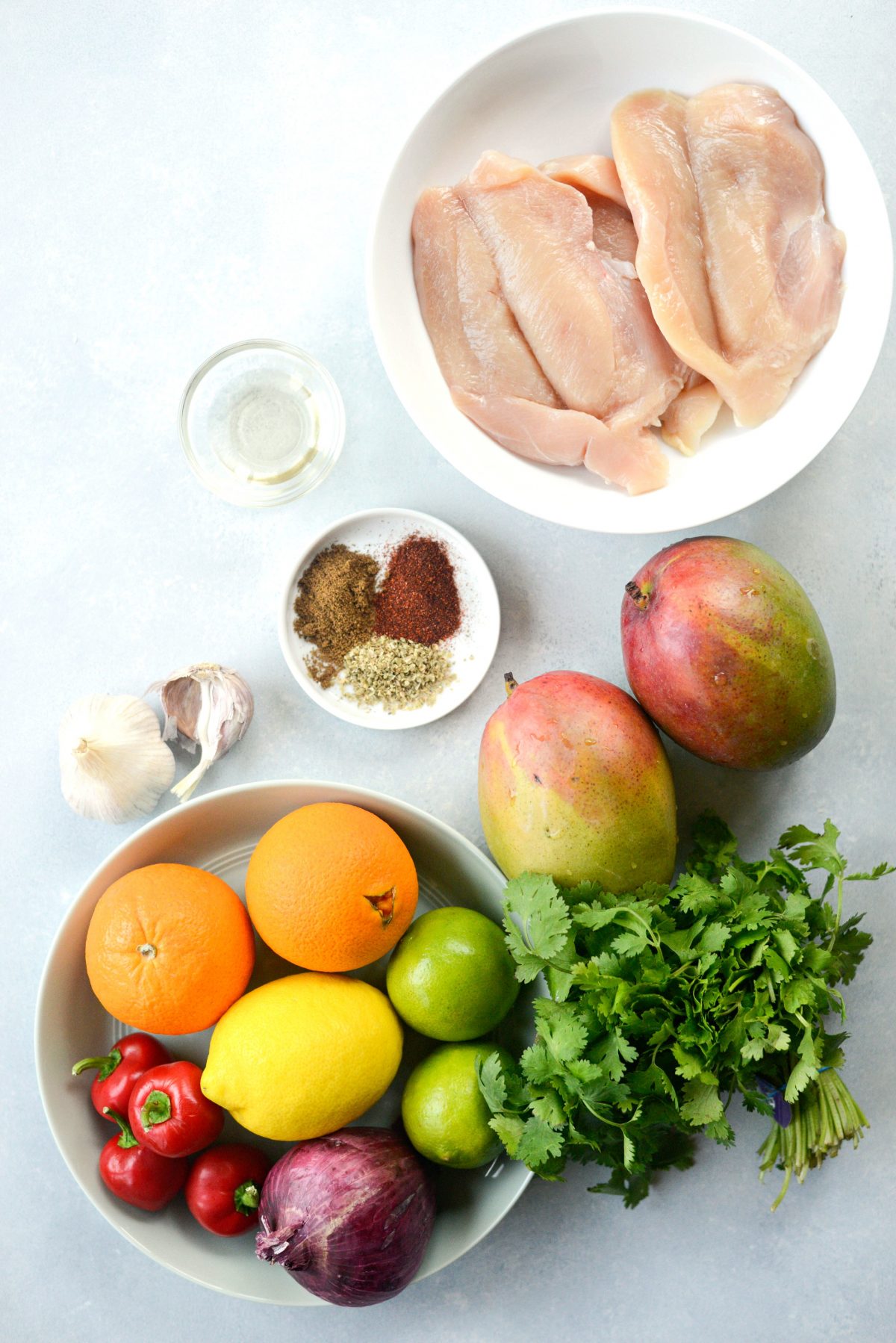 With the exception of the oil and spices, everything about this recipe is fresh. Fish citrus, vegetables and herbs.
To Make This tarting Grilled Cuban Mojo Chicken You Will Need:
chicken (obviously)
2 to 3 oranges
a couple limes
lemon
ground cumin
dried oregano
paprika
For The Mango Salsa:
mangos
red onion
cherry hot pepper (jalapeno, fresno or your favorite spicy or mild chile may be substituted)
cilantro leaves
kosher sal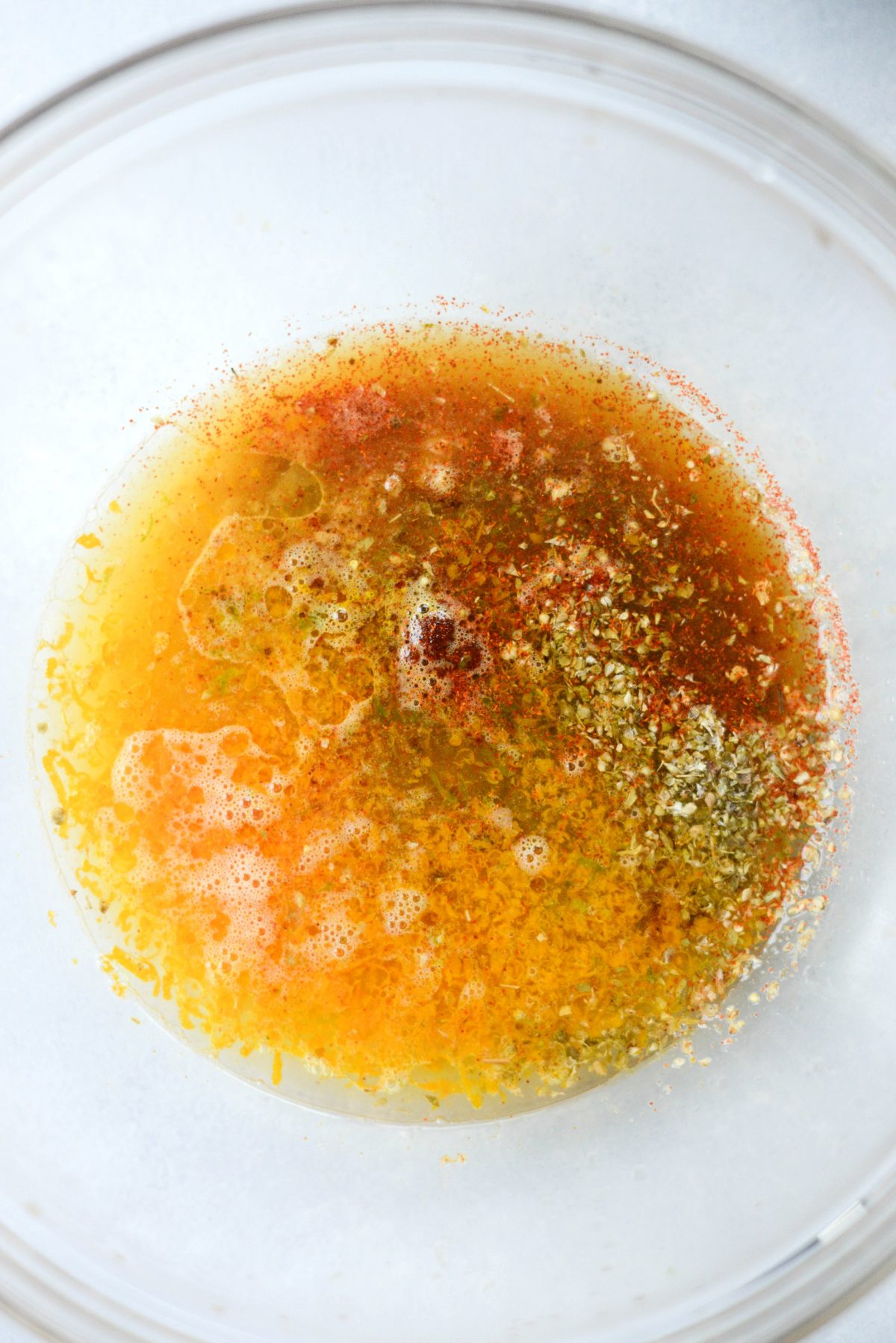 In a medium bowl add 1 tablespoon orange zest and the zest of 1 lime. Then the juice of 2 to 3 oranges (about 1/2 cup), 2 limes (about 1/4 cup) and the juice of 1/2 a lemon (2 tablespoons). Next measure and add in 1 tablespoon light olive oil, 3 cloves of fresh garlic and 1 teaspoon both ground cumin and paprika and 3/4 teaspoon dried oregano.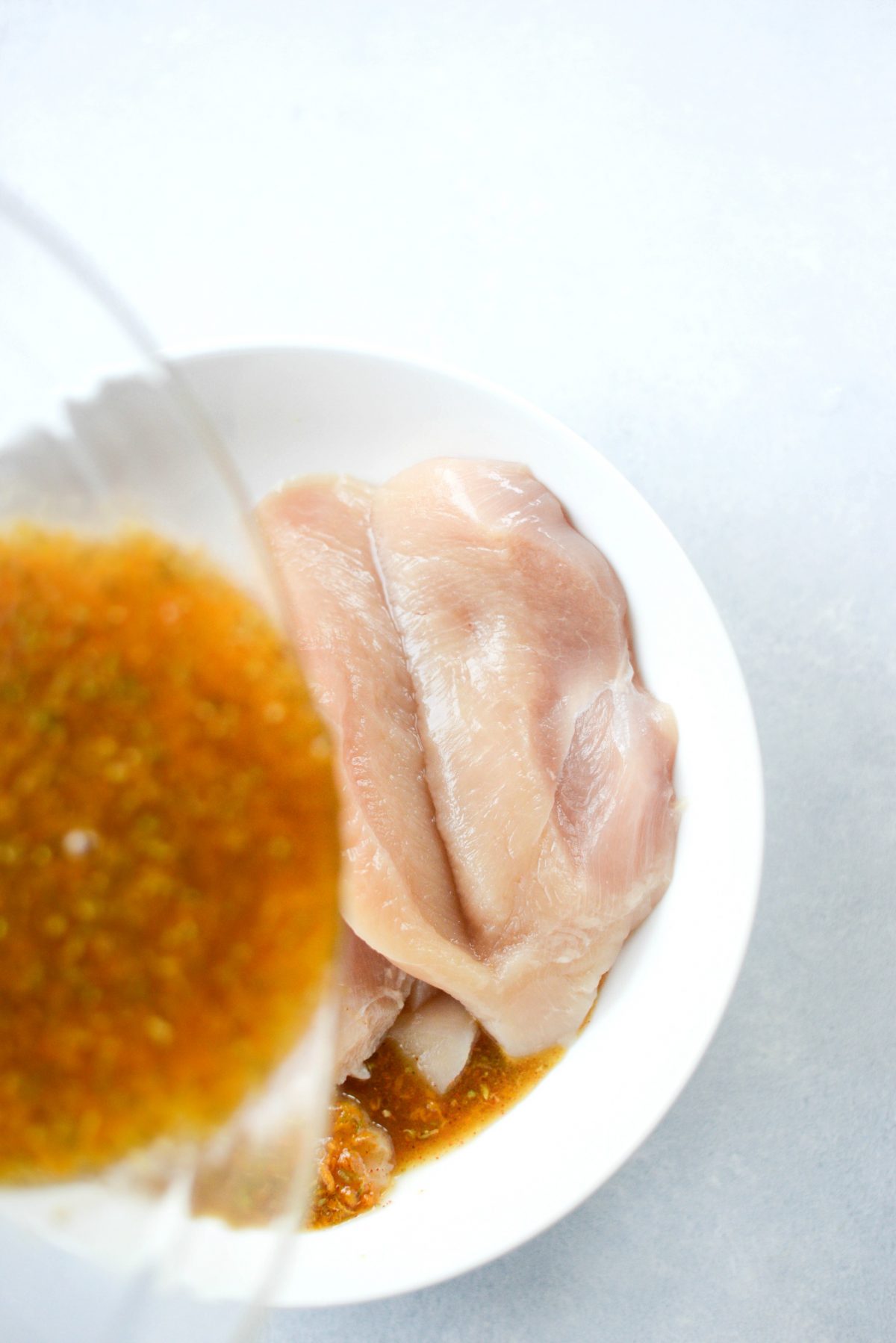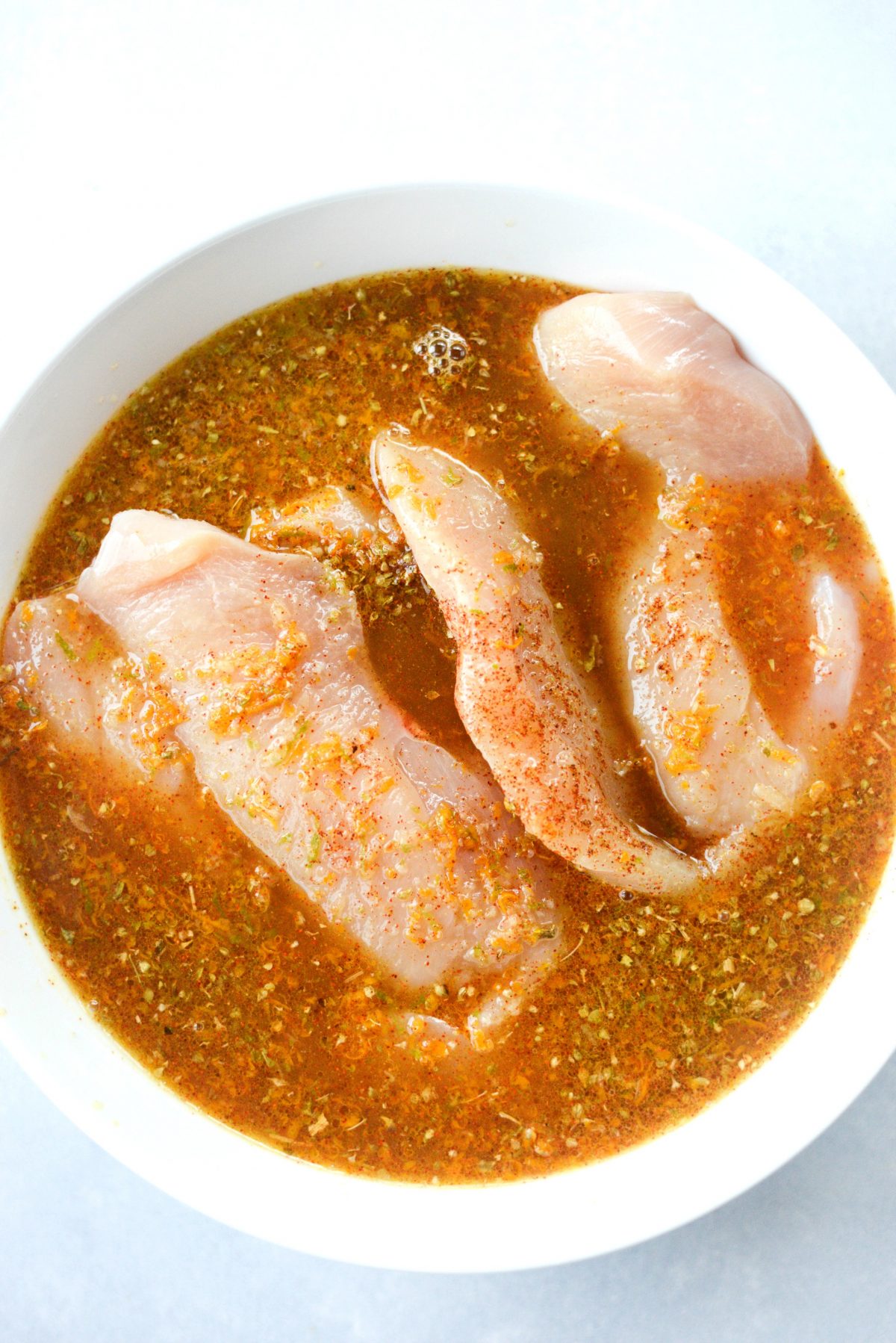 Now whisk it all together and pour over 3 to 4 chicken breasts. Then toss the chicken to coat and marinate for 2o to 30 minutes.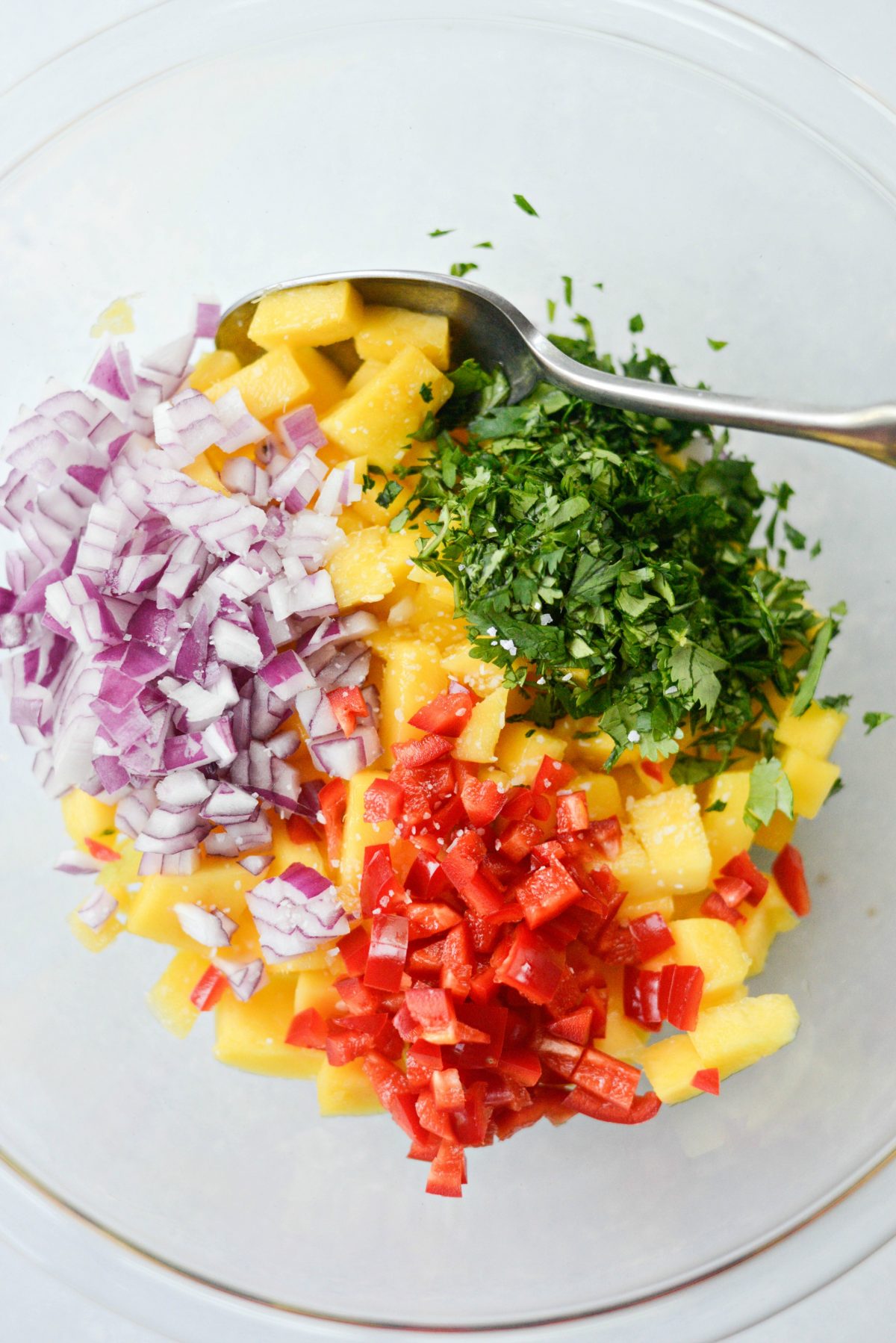 Meanwhile dice up two mangos and toss it into a bowl with 1/4 cup diced red onion, 1 to 2 cherry hot peppers (or your favorite), 2 tablespoons finely minced cilantro and a pinch of kosher salt. Then toss together and set it off to the side.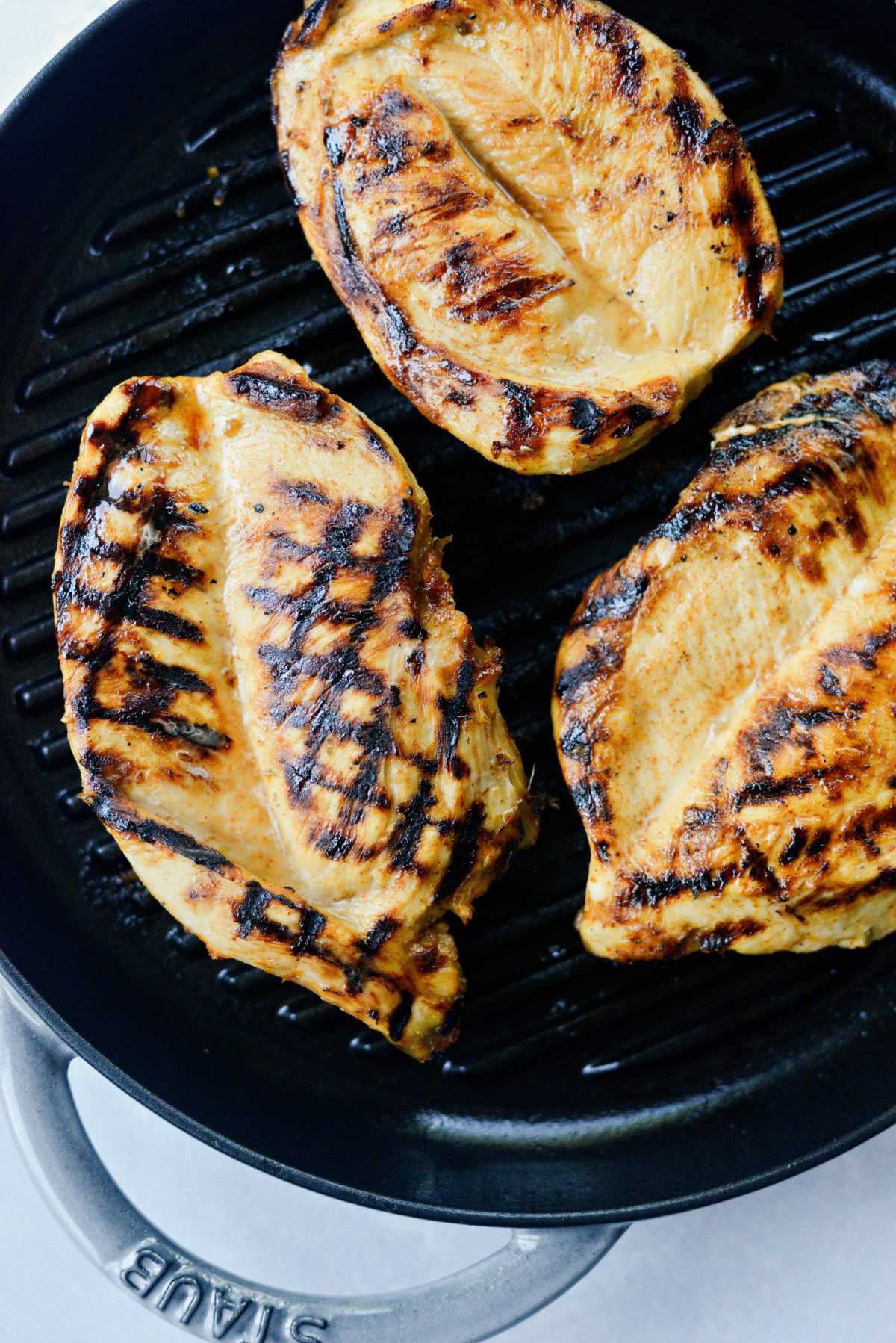 Next, grill the chicken until no longer pink. Depending on if you're using a grill pan or an outdoor grill will depend on how long. I would preheat your outdoor gill to 400 to 450° and if you're using a grill pan, preheat to medium to medium-high.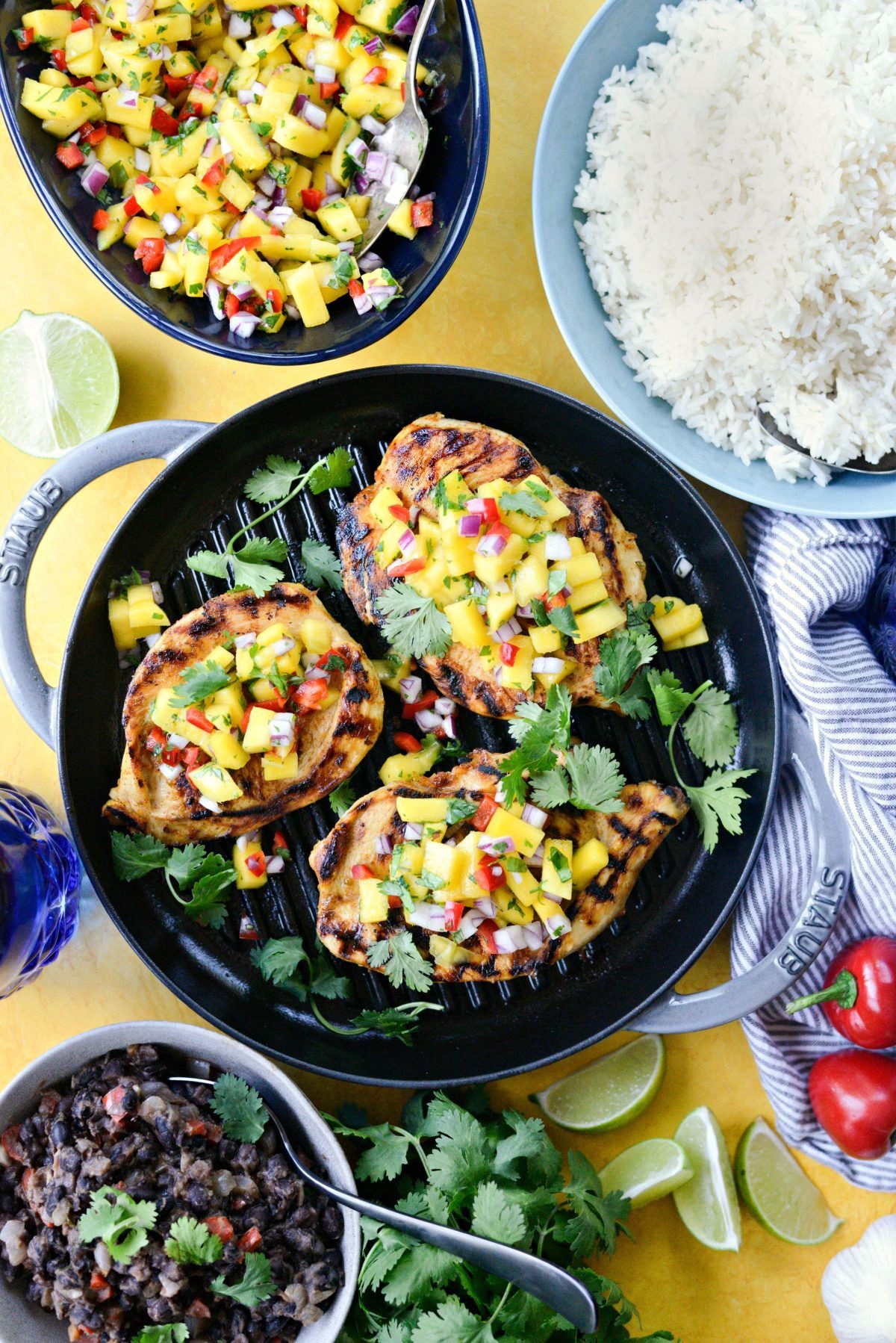 I added some rice to a bowl along with cuban style black beans and topped it with the grilled cuban mojo chicken and mango salsa.
Everything together was a symphony of flavors for my tastebuds.
This time of year I want light meals just like this. The collaboration of citrus and spices with the fresh mango and then the kick from the black beans is just what I was craving. PS I'll be sharing the recipe for the beans soon.😉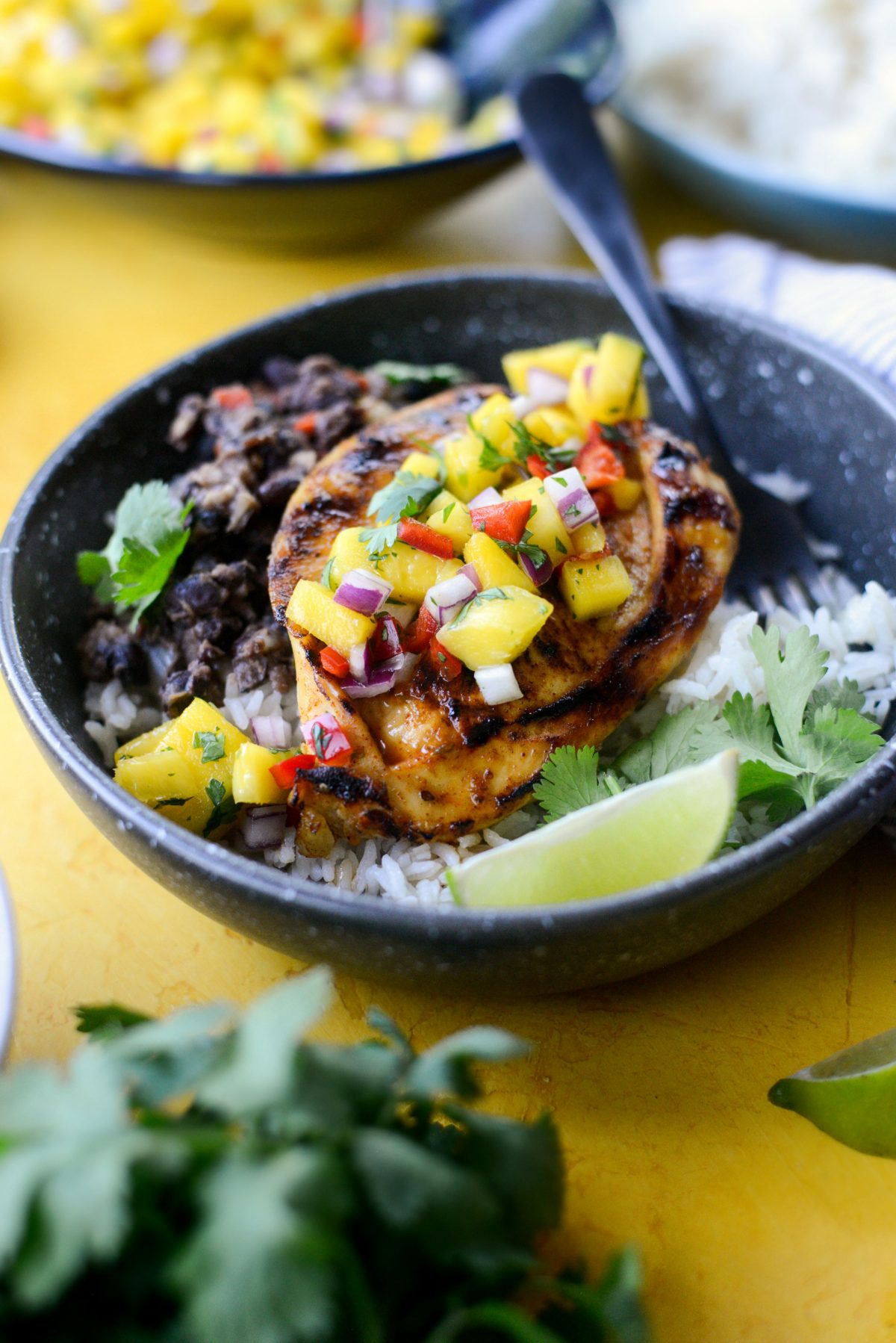 Enjoy! And if you give this Grilled Cuban Mojo Chicken recipe a try, let me know! Snap a photo and tag me on twitter or instagram!
This post may contain affiliate links.
Buy the Cookbook: Simply Scratch : 120 Wholesome Homemade Recipes Made Easy Now available on Amazon »
THANK YOU in advance for your support!