For this Grilled Baby Bok Choy recipe, fresh baby bok choy gets grilled and drizzled with a super easy ginger chili sauce. Serve as a light and healthy side to grilled chicken, beef or seafood. Yields 3 to 6 servings.
Even as a picky kid, when it comes to Chinese food, I'd always eat my veggies.
Bamboo shoots, broccoli and of course, bok choy (but it was a firm heck-to-the-no on cooked sliced carrots and pineapple). Perhaps I didn't mind eating them because the vegetable flavor was masked by drowning in a rich flavorful sauce? Who really knows? But I've loved bok choy since forever.
Grilling bok choy is an easy and healthy way to get it onto my plate with little time, effort and ingredients. Simply cut in half, mist with a little olive oil and grill for a few minutes until it's leaves are crispy and slightly charred (you know how I feel about this >insert heart-eye emoji here<) and the stalks are tender. Once grilled, I like to drizzle these grilled gems with an even easier spicy ginger chili sauce. It's only 3 ingredients and pretty darn delicious.
To Make This Grilled Baby Bok Choy Recipe You Will Need:
baby bok choy
olive oil spray
black pepper
fresh ginger
sambal oelek
soy sauce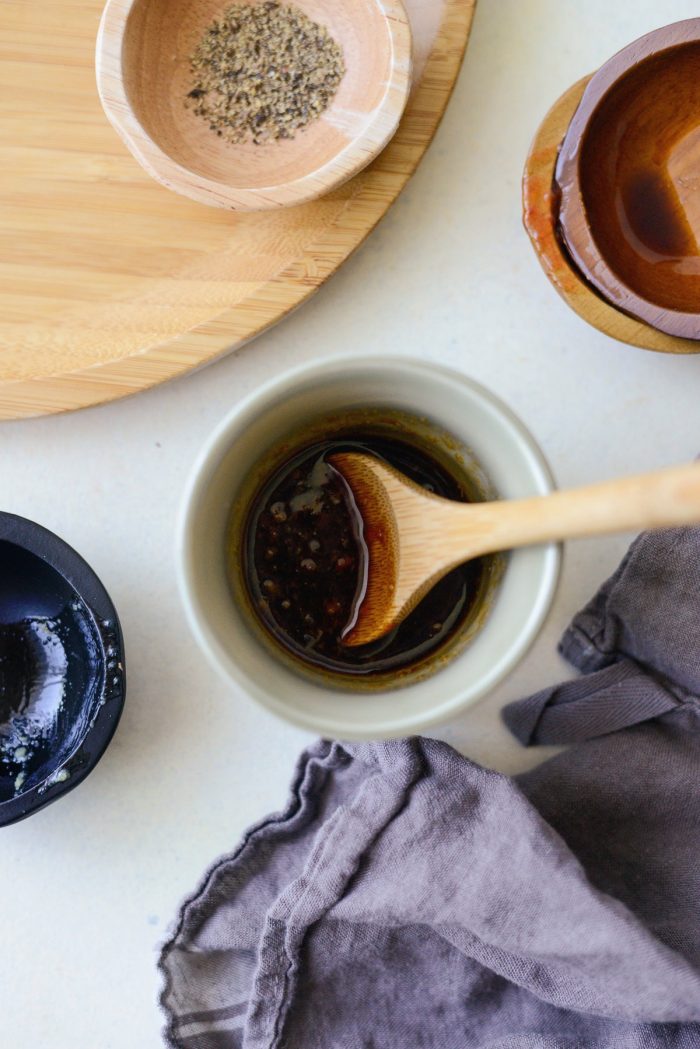 In a small bowl measure 1 tablespoon low-sodium soy sauce (or low-sodium tamari for gluten free), 1 tablespoon grated ginger paste and 1/2 teaspoon chili paste (sambal oelek). Stir to combine and scoot off to the side.
Cut each of the baby bok choy in half and rinse under running water to clean away any dirt. Place them cut-side down on a clean kitchen towel to drain.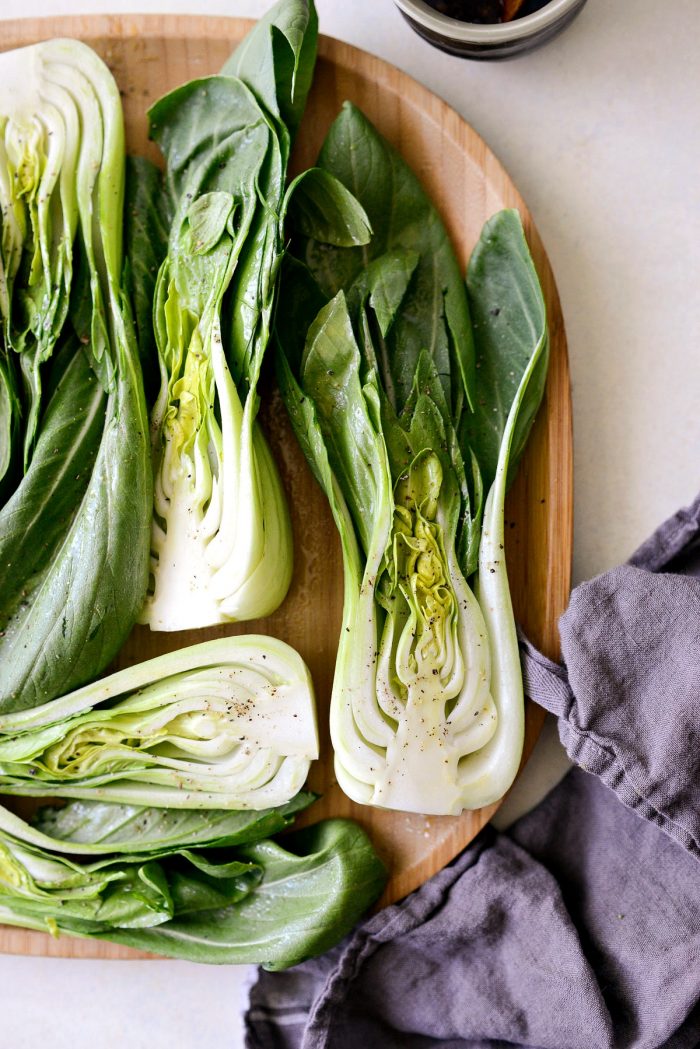 Oncer most of the water has been drained, mist with olive oil and season with freshly ground black pepper. You won't need any salt because the sauce is salty enough from the added soy sauce.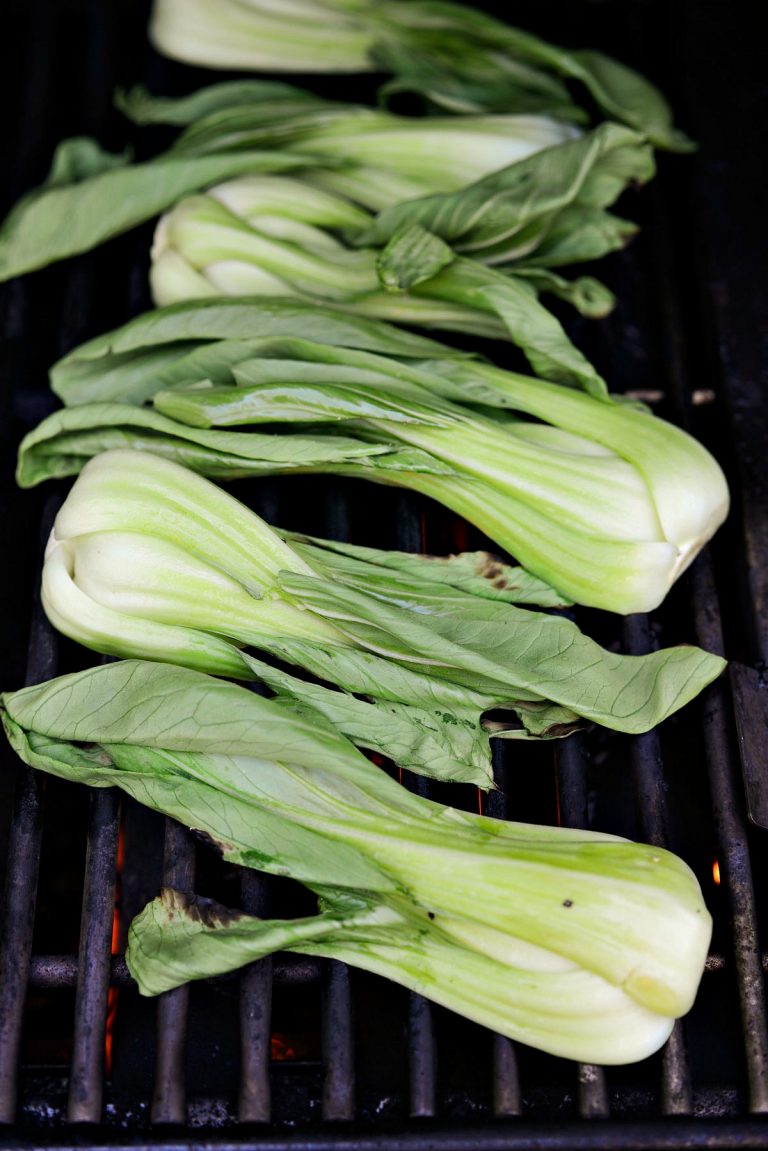 Preheat one side of your grill to medium-high heat and the other half leave off. Once preheated I placed the choy, cut-side down on the hottest side of my grill and grilled the bok choy for 45 seconds to 1 minute.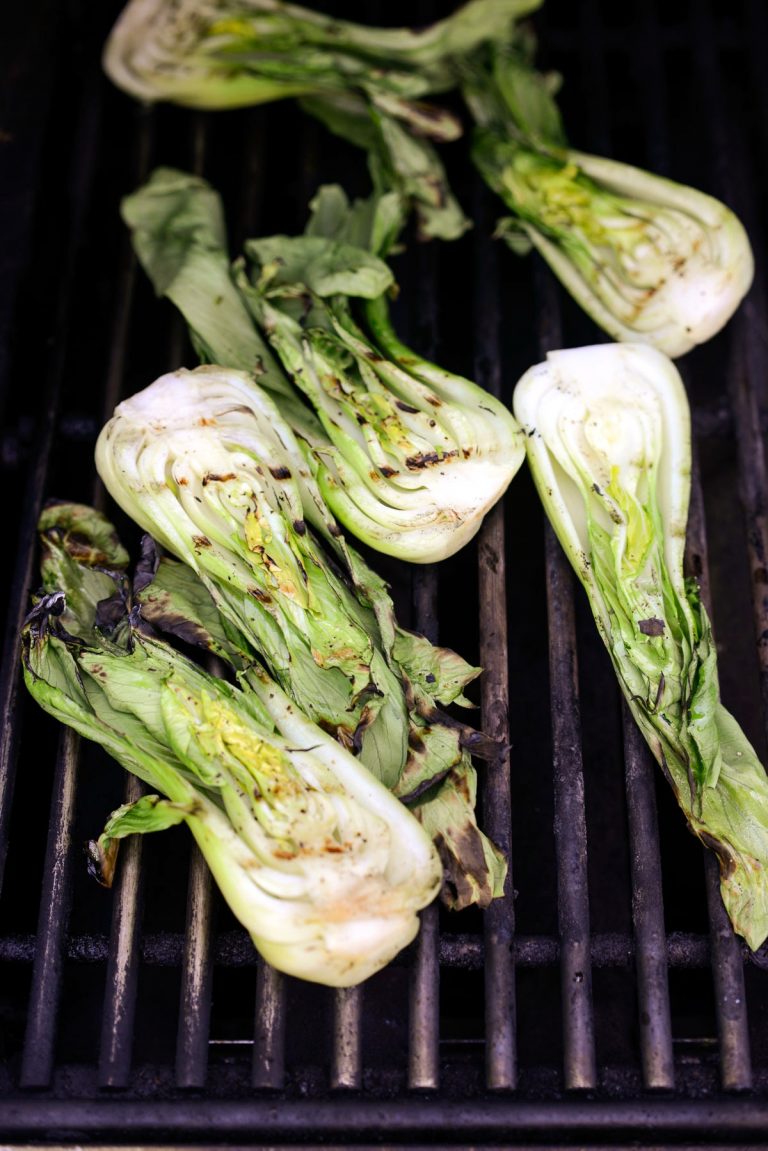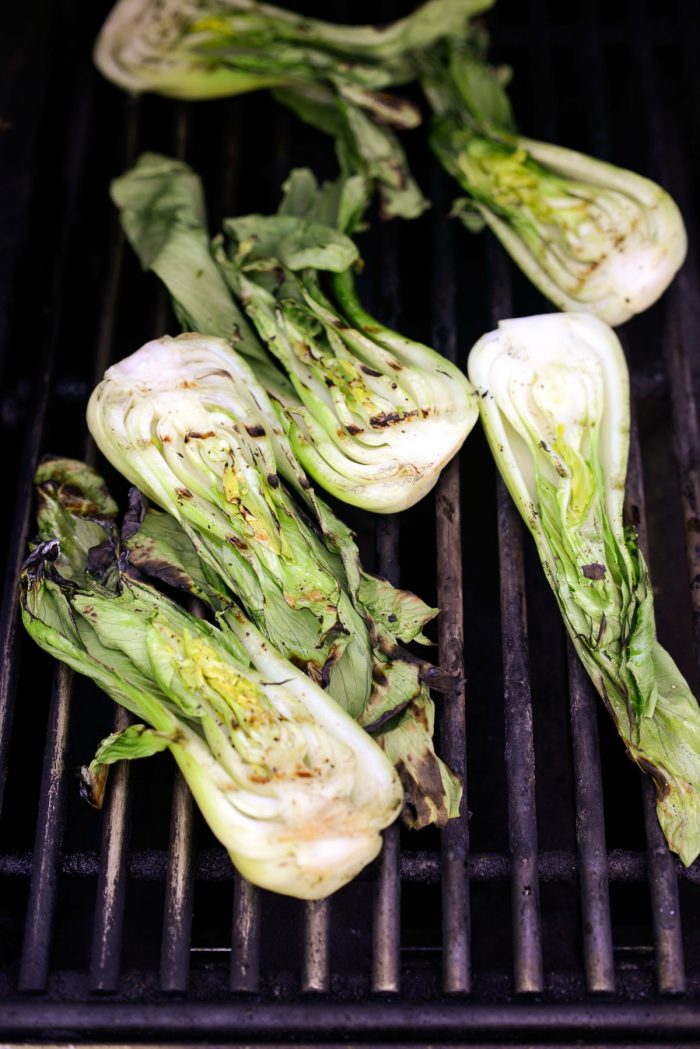 Flip and repeat. I then transferred them to the cooler part of the grill, cover and continued to cook them until tender. About 3 to 4 minutes depending.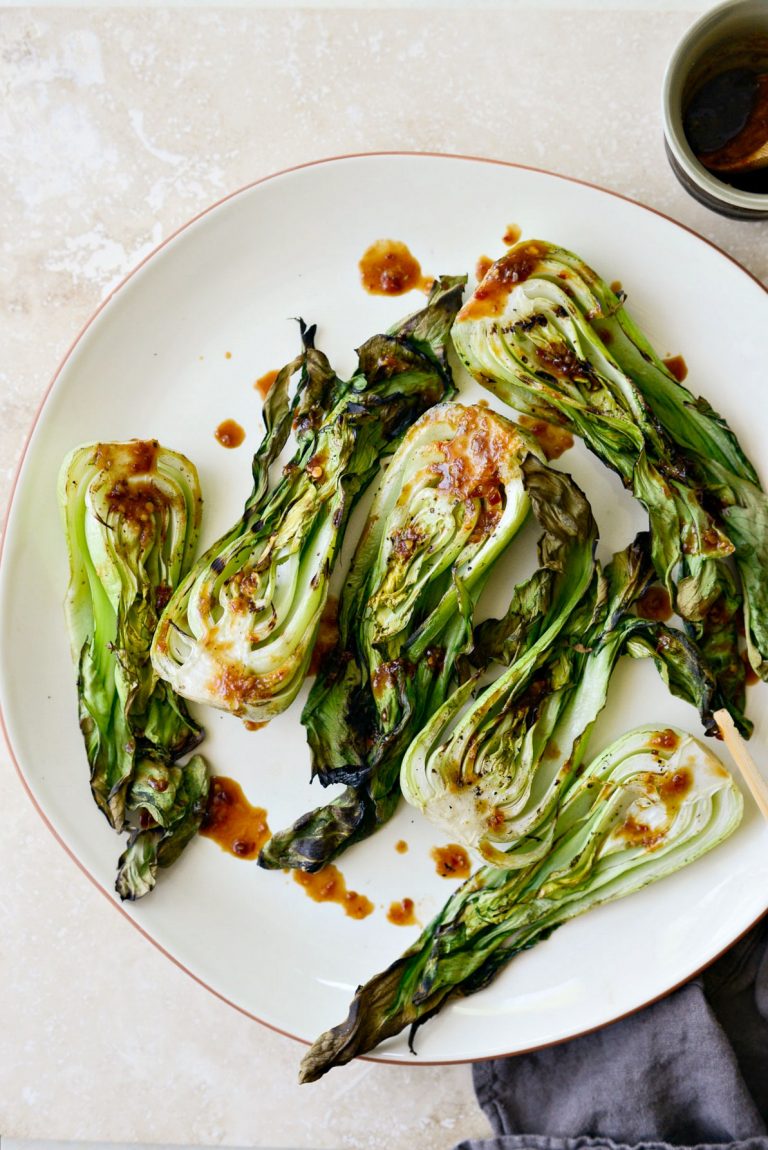 Use tongs to remove the grilled bok choy to a platter and spoon the ginger chili sauce over top.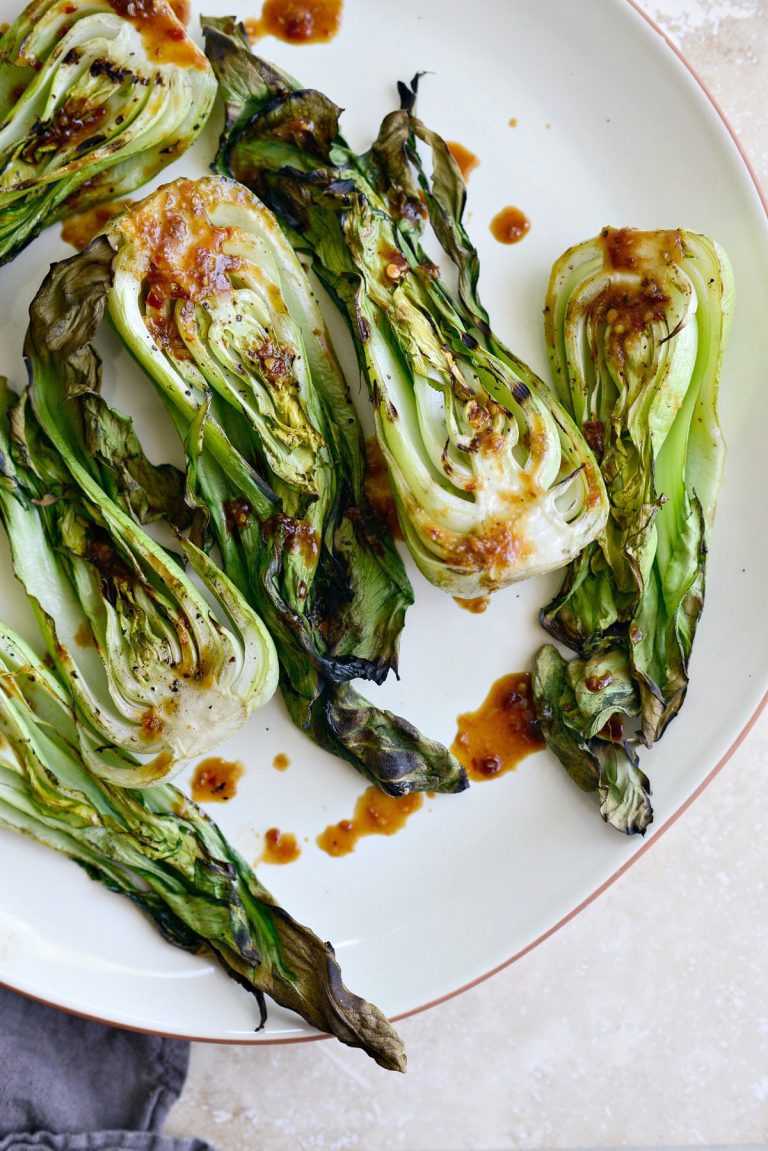 It's really that easy.
Not only is this grilled baby bok choy a quick and simple side dish, but it's also darn tasty and healthy too. That ginger chili sauce is SO good and a smidgen spicy. I may or may not have used my finger to swipe the bowl clean. I am not ashamed.
Enjoy! And if you give this Grilled Baby Bok Choy recipe a try, let me know! Snap a photo and tag me on twitter or instagram!
This post may contain affiliate links.
Buy the Cookbook: Simply Scratch : 120 Wholesome Homemade Recipes Made Easy Now available on Amazon »
THANK YOU in advance for your support!