This Chocolate Pudding Cake essentially is chocolate cake melts into a gooey chocolate pudding. Best served warm with a glass of milk.
My friends it's been forever and a day since I made something with chocolate, what's wrong with me? I guess it's because I'm not the most dessertiest of people, my Mom is rolling her eyes right now I can feel it!!! Don't get me wrong, I like desserts… but I just don't like certain kinds of desserts. Am I even making any sense? Like I like ice cream and cookies, but cake is just ehh for me. But this cake isn't like other cakes since it requires zero frosting… because there's pudding instead, of course!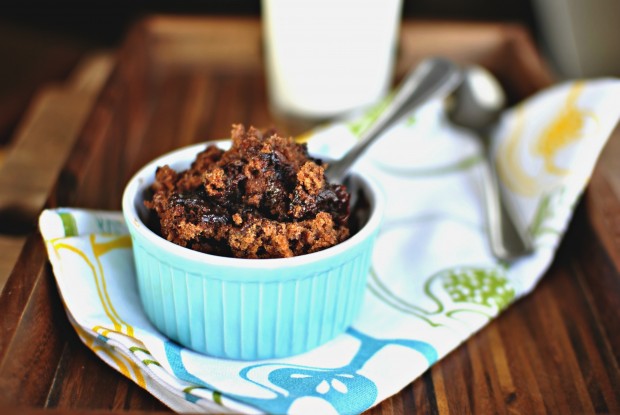 So picture this; it's a sunny afternoon and I've accomplished many things already and it's only 12 pm. So far I've washed all our laundry, cleaned out my bedroom closet, killed a ginormous 8-legged-bazillion-eyed-spider (they're coming out of hiding!) and now I'm sitting in my most comfiest of comfy clothes whilst this cracktastic dessert is baking in the oven. I have no idea how all of this got done in the matter of hours, maybe it's the coffee I had… or maybe it was the sunshine.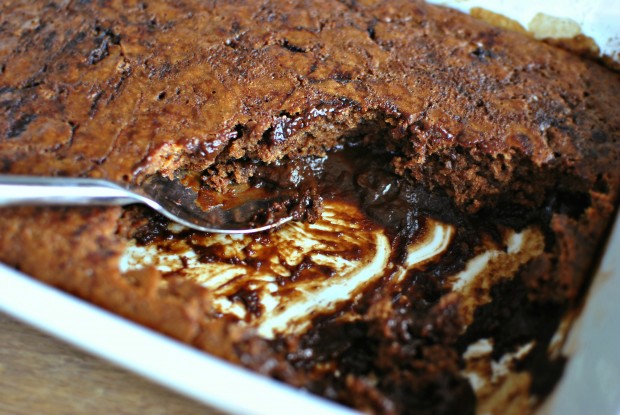 Okay so I'm pretty sure it was the thought of consuming chocolate. I mean really.
So here are couple of scenarios: Are you having company over and let's say you're not the Bettiest of Betty Crockers? Or you only have 1 hour to turn out a dessert and only the basic of pantry ingredients… OR maybe you just want to huddle under a pile blankets with a spoon and something chocolaty? This is it!
The whole thing, start to finish takes a little under an hour, which means dessert to your table and into your mouth in little to no time.
Did I mention it's chocolaty?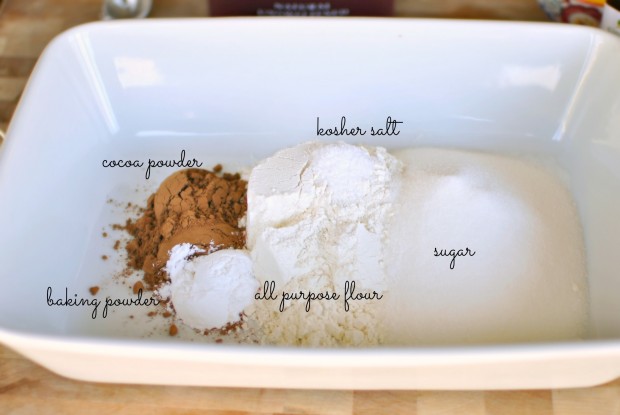 And yes, not a single package of J-E-L-L-O pudding was used to make this dessert! All you need is a baking dish, a whisk and a few measuring devices and in 1 hour you will have pudding. cake.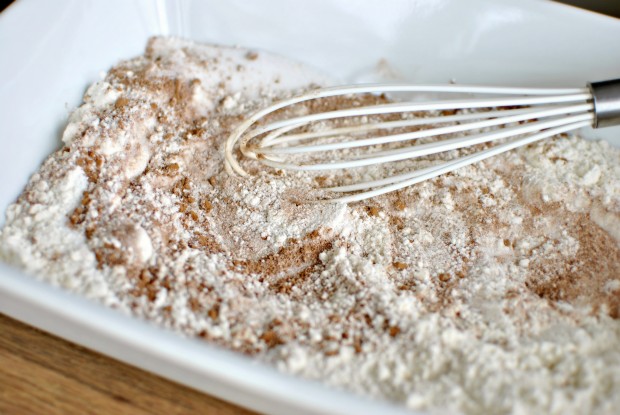 Who needs a bowl when you can use the pan? First, start by measuring and whisking together 1 cup all purpose flour, 3/4 cup sugar, 2 tablespoons cocoa powder, 2 teaspoons baking powder and 3/4 teaspoon kosher salt in an 8×11 baking dish.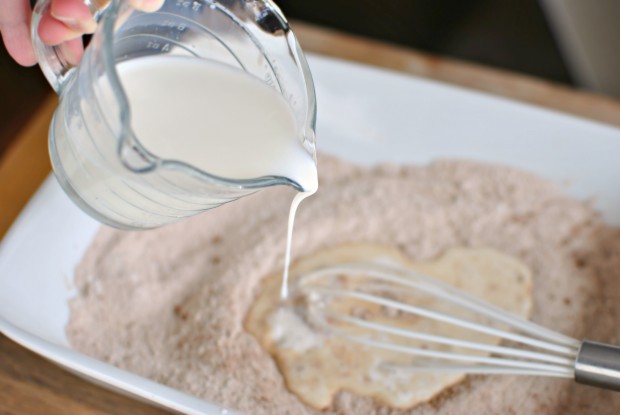 To that pour in the cup of milk.
Then 2 tablespoons of melted butter.
Then add in a teaspoon of vanilla extract.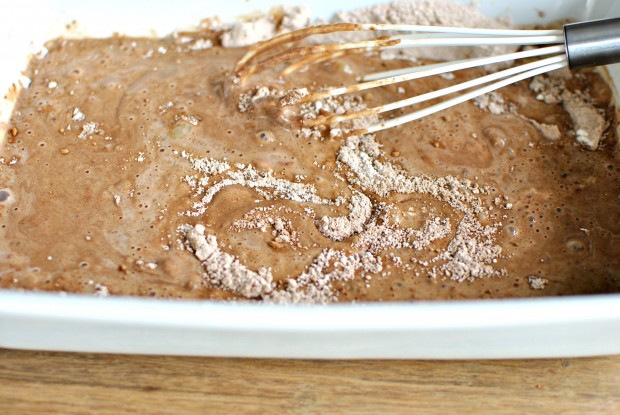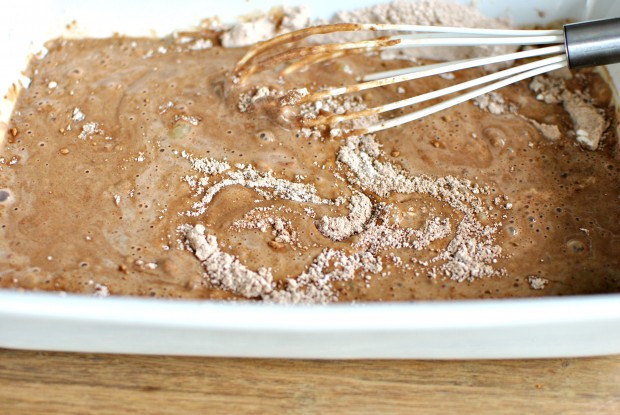 Next whisk yet again until combined.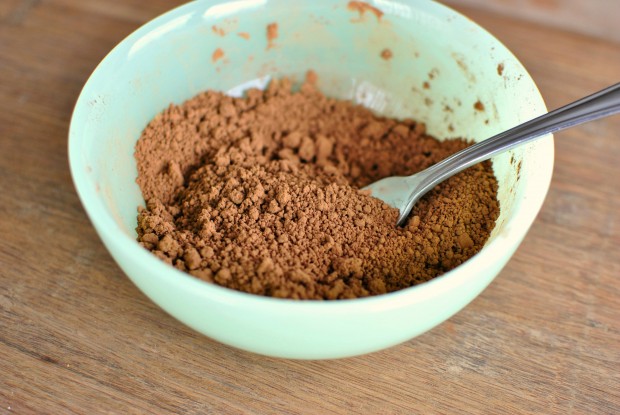 Here comes the crazy part; in a small bowl combine the 3/4 cup of dark brown sugar along with the 1/4 cup of cocoa powder.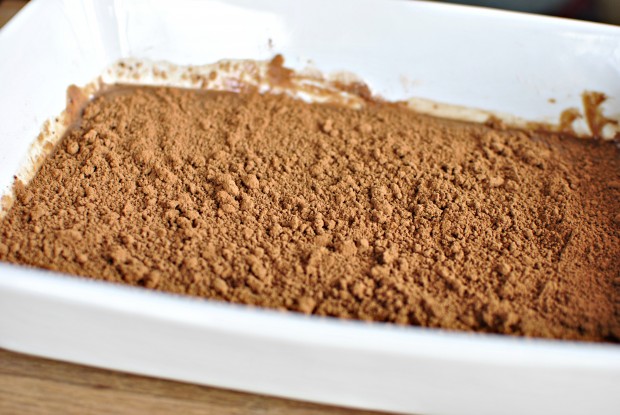 Next sprinkle that evenly over the top of the batter. DO NOT STIR!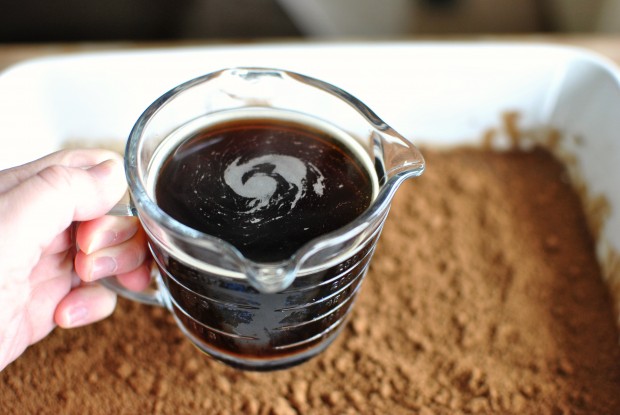 Then add in one cup of hot coffee and stir it all around to dissolve the crystals, or just brew a cup of coffee… seriously it doesn't even have to be this much work.
Next pour it over the cocoa/brown sugar.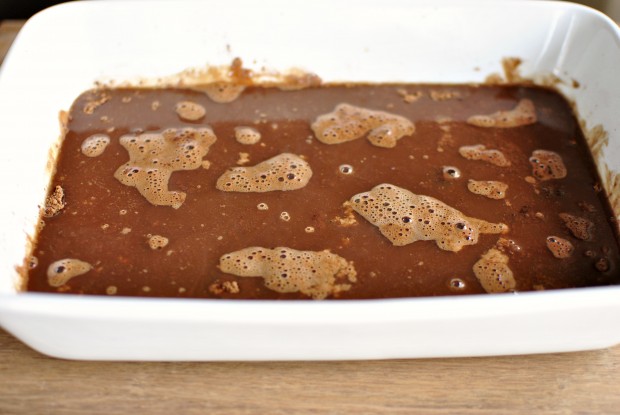 That's it. Do not stir, do not whisk. Next just head to your preheated 350° oven with this and set the timer for 40 minutes.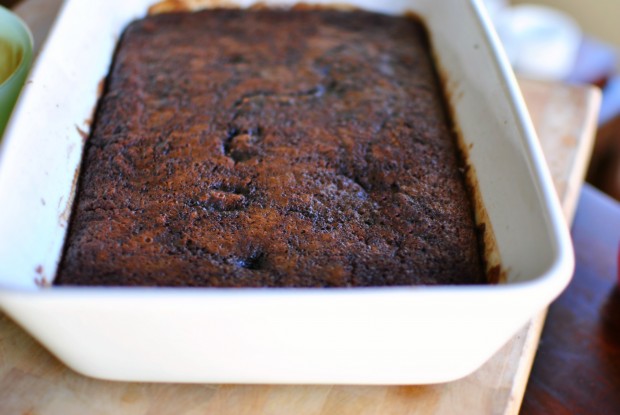 Like whoa. It's a cake…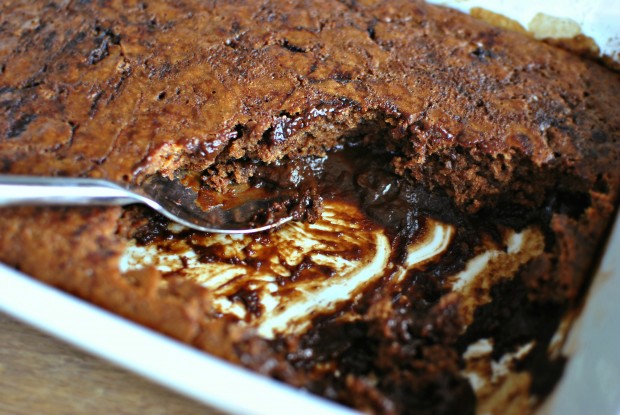 And then there's pudding.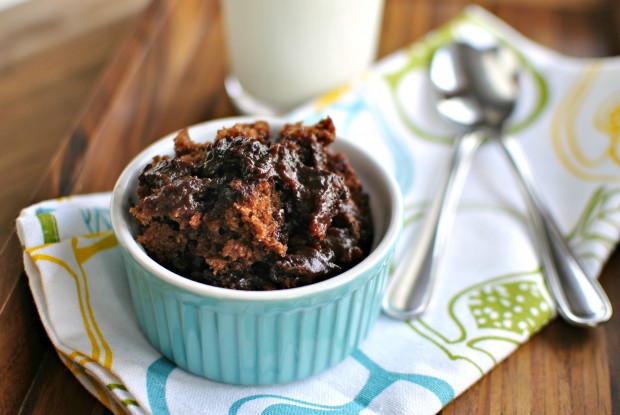 Gooey. Chocolatey. Cake that's pudding that's CAKE. Lord help us all!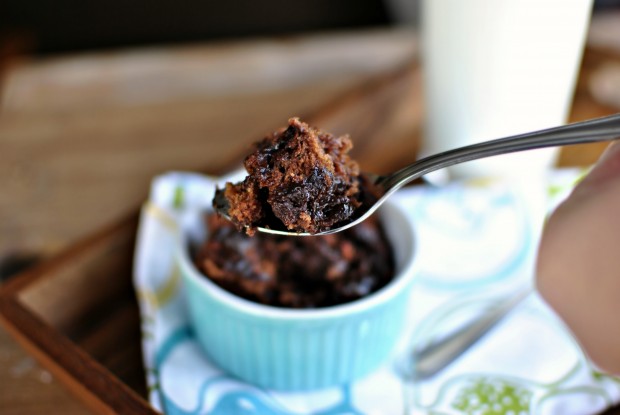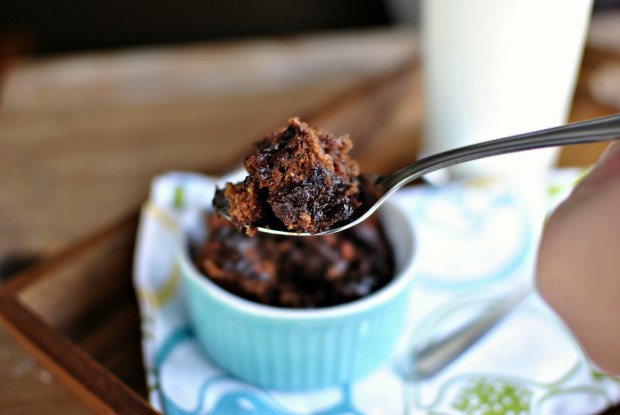 I thought this was yummy and it's definitely a crazy combination of pudding and cake, but I would've definitely liked this even MORE with a scoop of peppermint ice cream, or even dare I say, sea salt ice cream?! My girls gobbled it down like it was their J.O.B and I was satisfied with a small bowl. But then I went back at pan with a spoon like it was my J.O.B. and I'm only slightly ashamed about it. Yeah, not really.
Enjoy! And if you give this Chocolate Pudding Cake recipe a try, let me know! Snap a photo and tag me on twitter or instagram!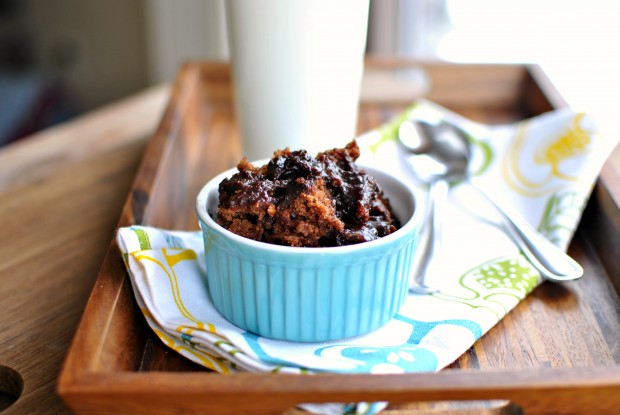 My cookbook Simply Scratch : 120 Wholesome Homemade Recipes Made Easy is now available! CLICK HERE for details and THANK YOU in advance!
[this post contains affiliate links.]
This post may contain affiliate links.
Buy the Cookbook: Simply Scratch : 120 Wholesome Homemade Recipes Made Easy Now available on Amazon »
THANK YOU in advance for your support!