Glazed Hot Honey Garlic Shrimp is just that! A little sweet and a little spicy, fresh shrimp is cooked in a simple and sassy honey garlic sauce that caramelizes, sticking to the shrimp giving it so much love and texture. Stuff this glazed shrimp in tacos, lettuce wraps or serve it with rice or on a salad. This recipe serves 2 to 4 in 20 minutes (if that).
I looooooove shrimp. Shrimp and scallops are one of my favorite things EVER. I never cooked scallops before, I kind of want to – and I'm kind of intimidated but shrimp, I am no stranger to.
I don't cook shrimp at home much. Mainly because Haileigh and I are the only ones who would be satisfied with shrimp as the "main". But every once in a while, I'll get a craving to make these glazed hot only garlic shrimp and I can't shake it until I eat a bowl.
To make this Glazed Hot Honey Garlic Shrimp recipe you will need:
peeled and deveined shrimp
fresh garlic
ginger
honey
low-sodium tamari
red pepper flakes
coconut oil
sesame oil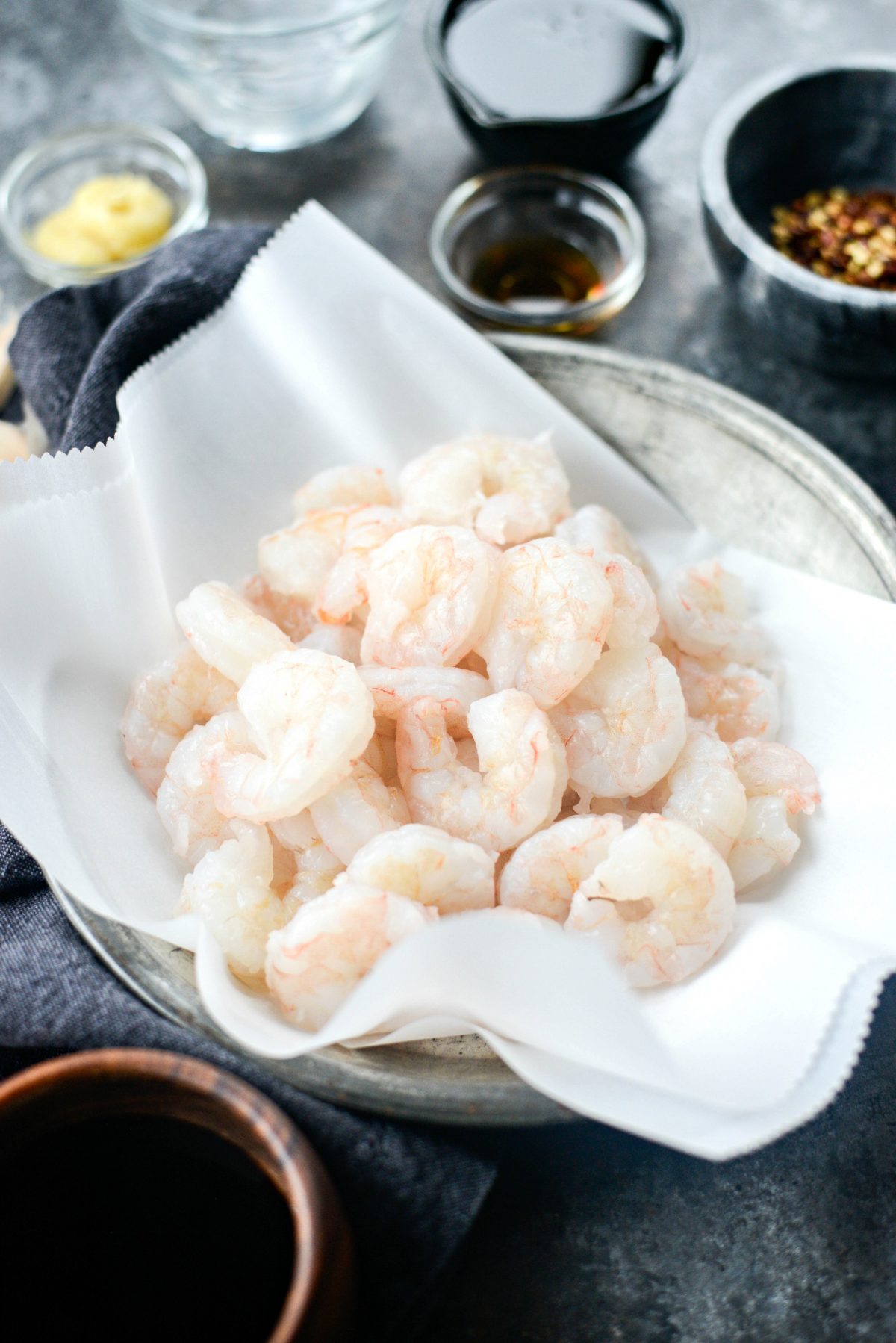 I had a 1-pound bag of peeled and deveined shrimp in my freezer. Fresh is always best, but I had a hankering for these glazed hot honey garlic shrimp so…
Just a little FYI whenever you buy pre-peeled and deveined shrimp, look closely because sometimes the digestive tract or "vein" is still intact. This is why I usually devein my own shrimp. I'm type 1 like that.
Once thawed, next you'll want to rinse and pat dry with paper towels.
Then in a small bowl whisk together 4 cloves of grated or finely minced garlic, 2 teaspoons grated fresh ginger, 1/4 cup honey, 3 tablespoons low-sodium tamari, a generous pinch of red pepper flakes and 1/2 teaspoon of white pepper.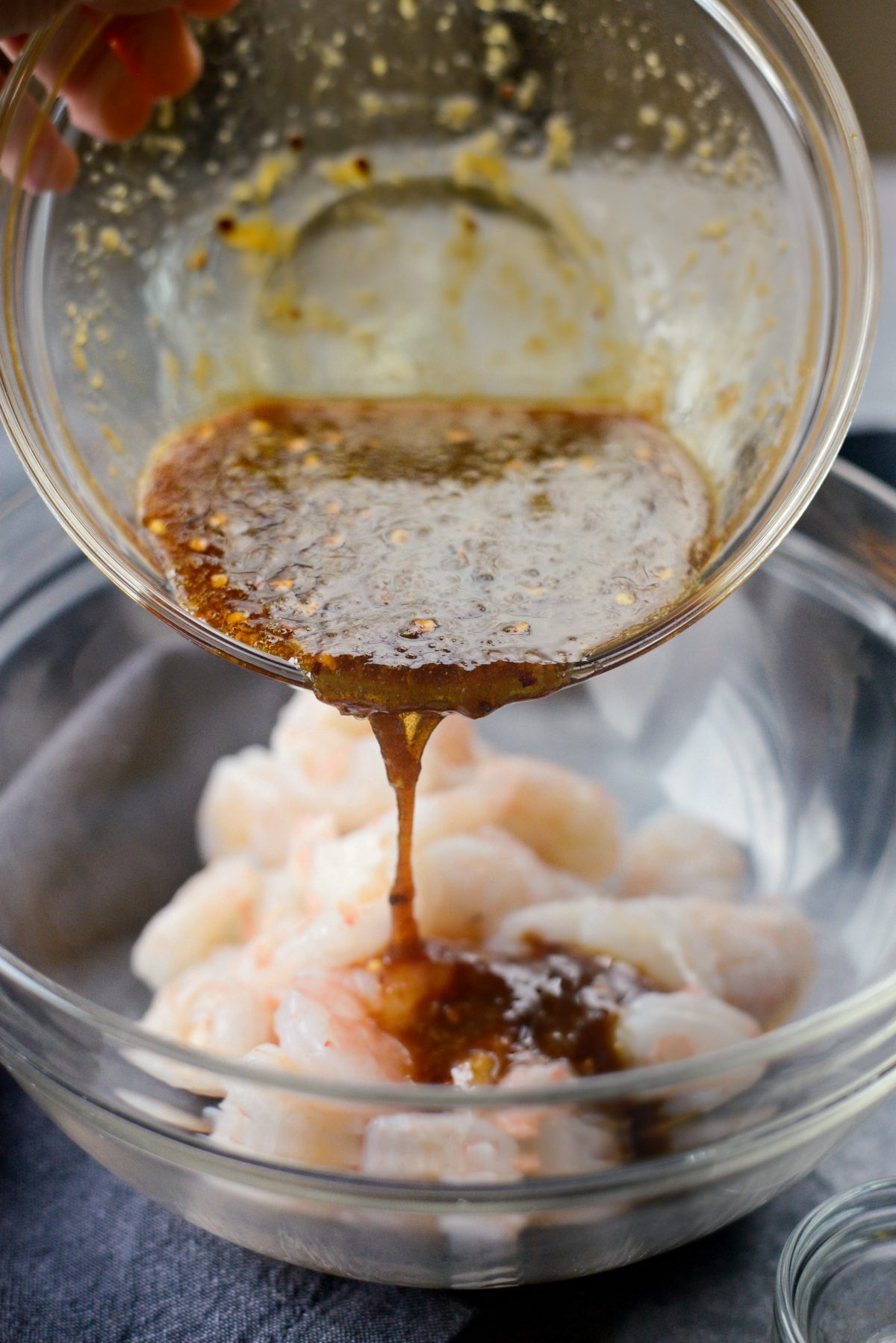 Next pour 1/3 of that glaze onto the shrimp, toss to coat.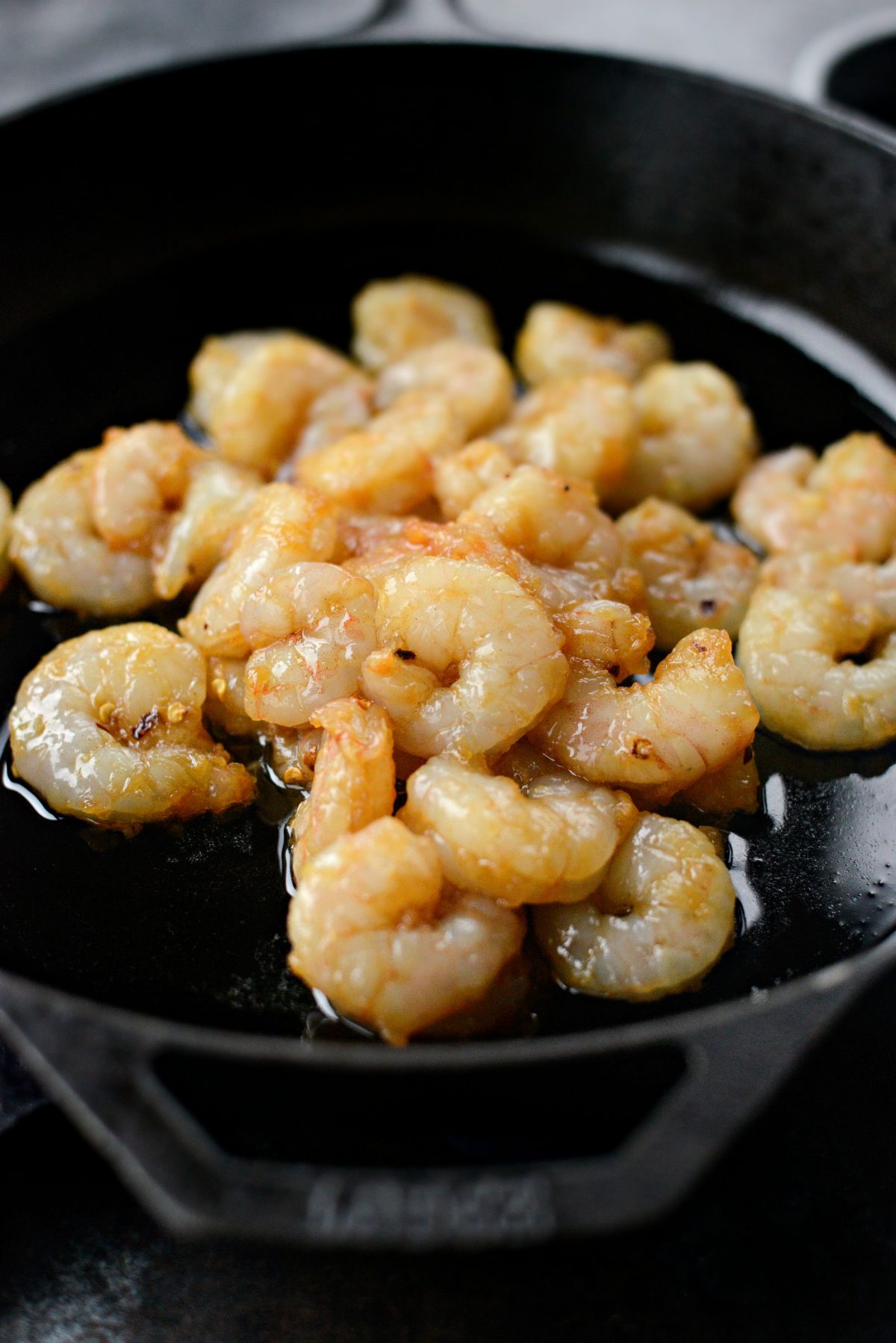 Then heat a large cast iron skillet on medium-high heat. Once hot, add in the coconut oil, sesame oil and spread the shrimp in an even layer. The coconut oil and the sesame oil together add this subtle island flavor that is superb. I promise.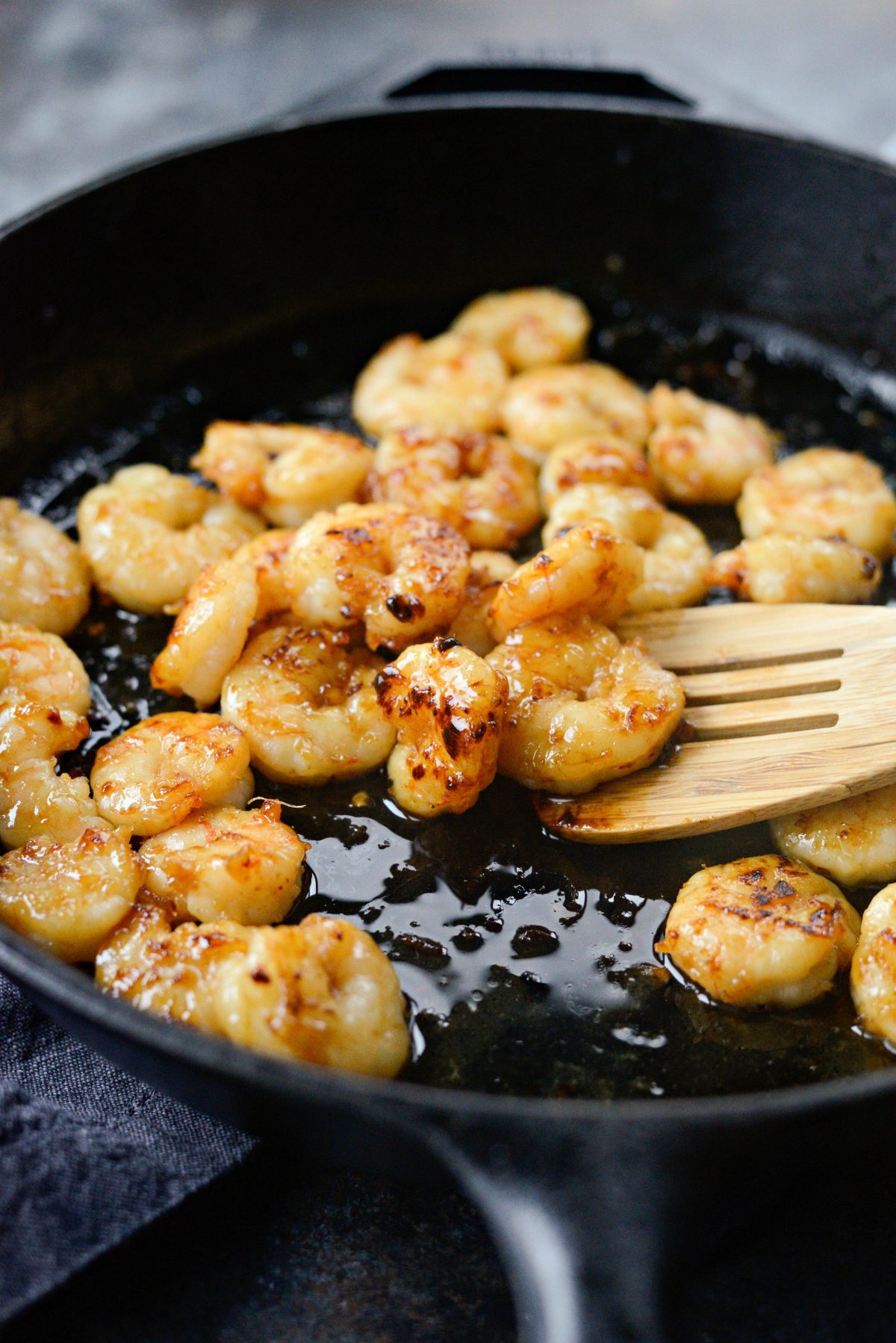 Cook the shrimp 2 to 3 minutes before turning and pouring in half of the remaining honey glaze. Continue to turn the shrimp, they should be caramelizing and the glaze should be thickening and sticking to the shrimp. Continue cooking the shrimp until opaque and fully cooked.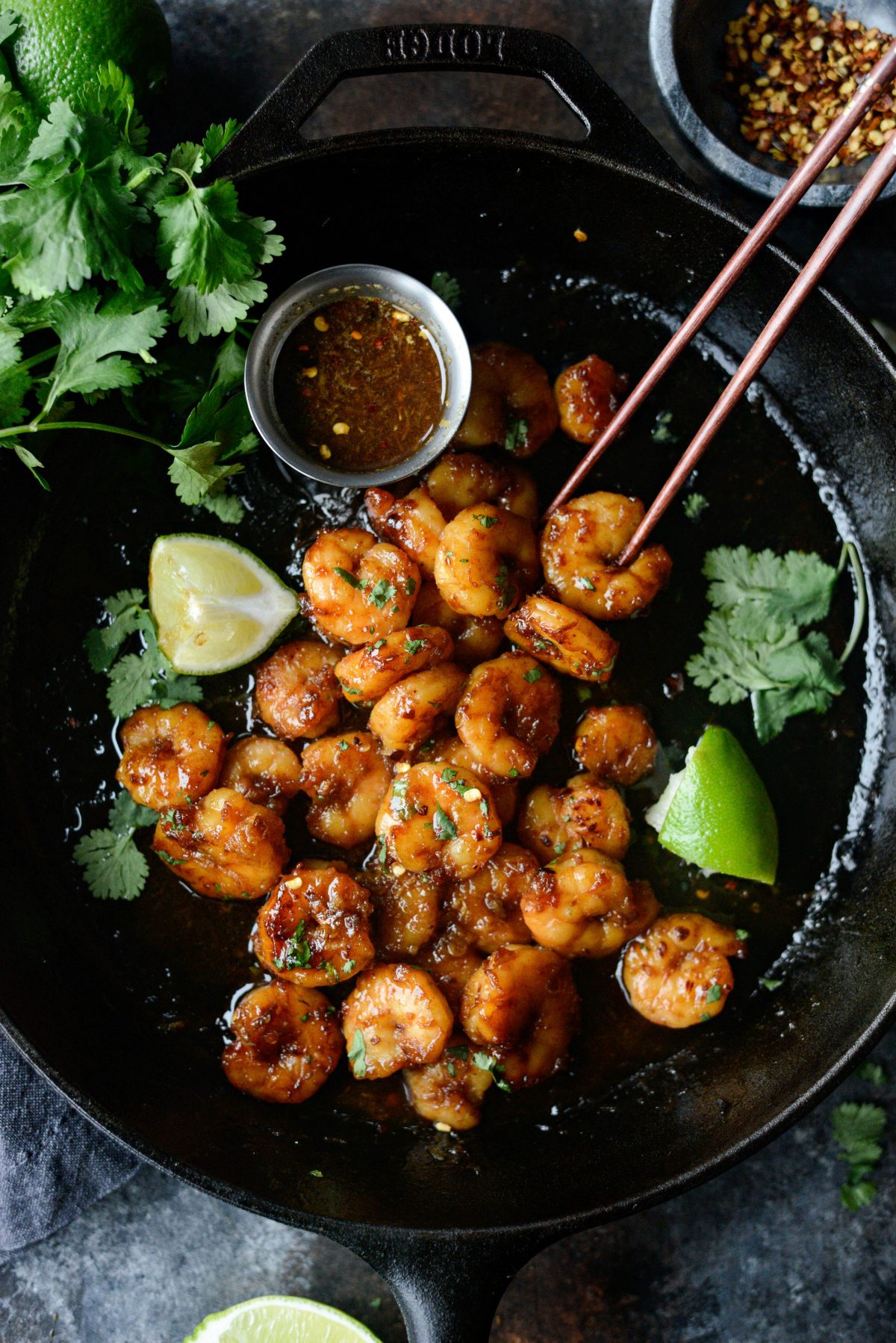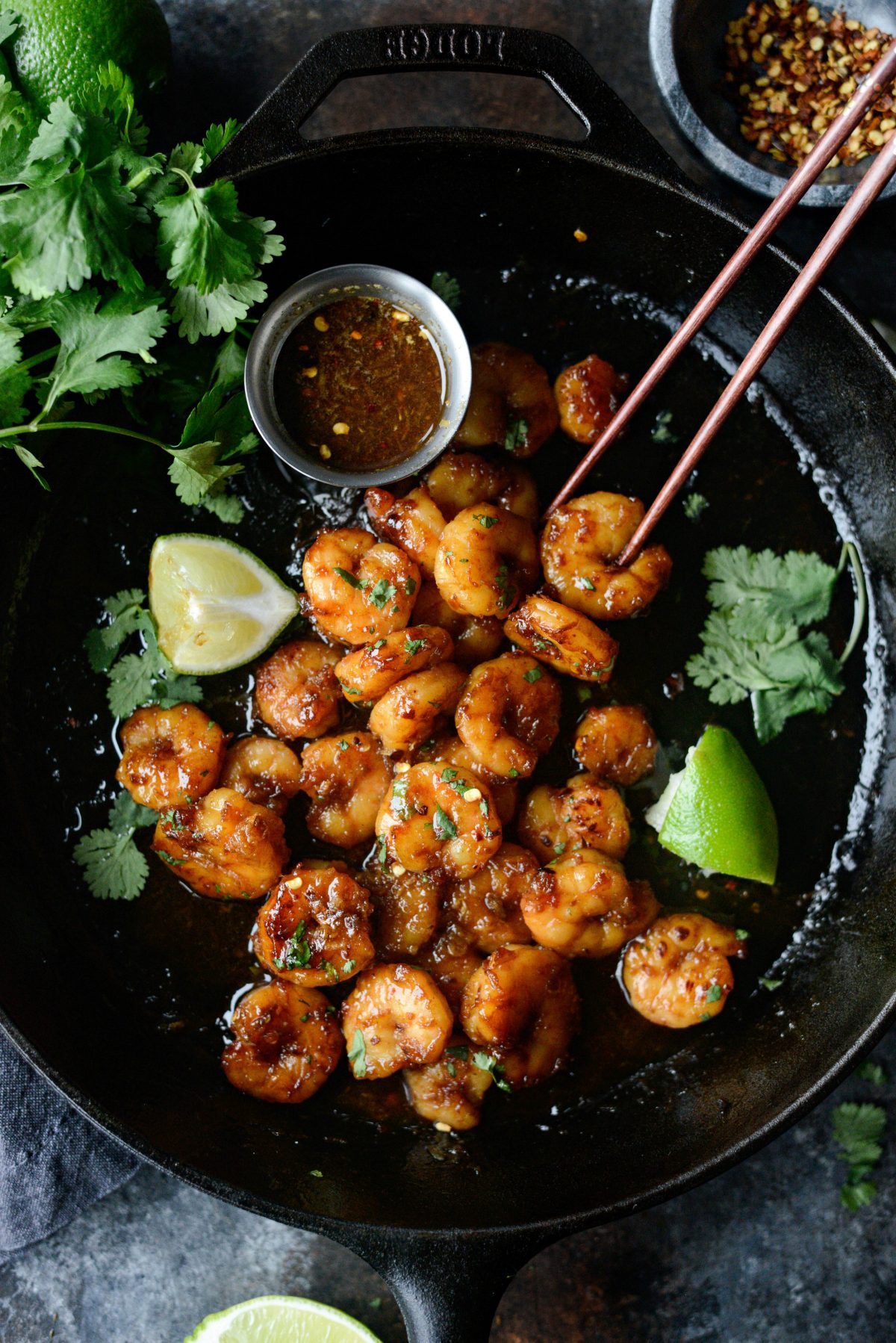 To serve, simply squeeze a wedge or two of lime over top and sprinkle with minced fresh cilantro.
So.
Darn.
Good.
Now you can totally eat these as is, or stuff them into tortillas with slaw or wrap in lettuce with some rice and a shot of sriracha. Seriously the options are endless and the sky is the limit.
Enjoy! And if you give this Glazed Hot Honey Garlic Shrimp recipe a try, let me know! Snap a photo and tag me on twitter or instagram!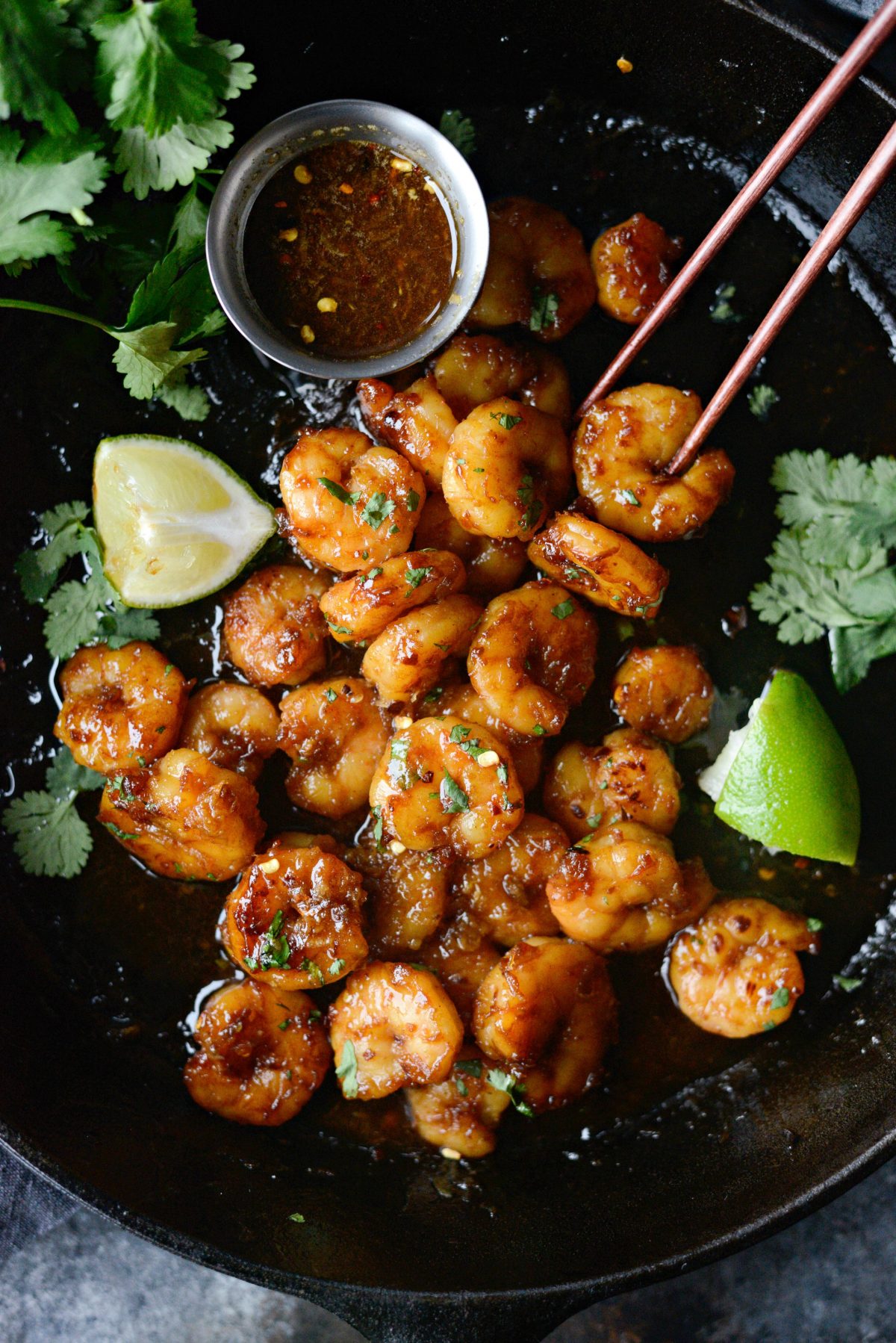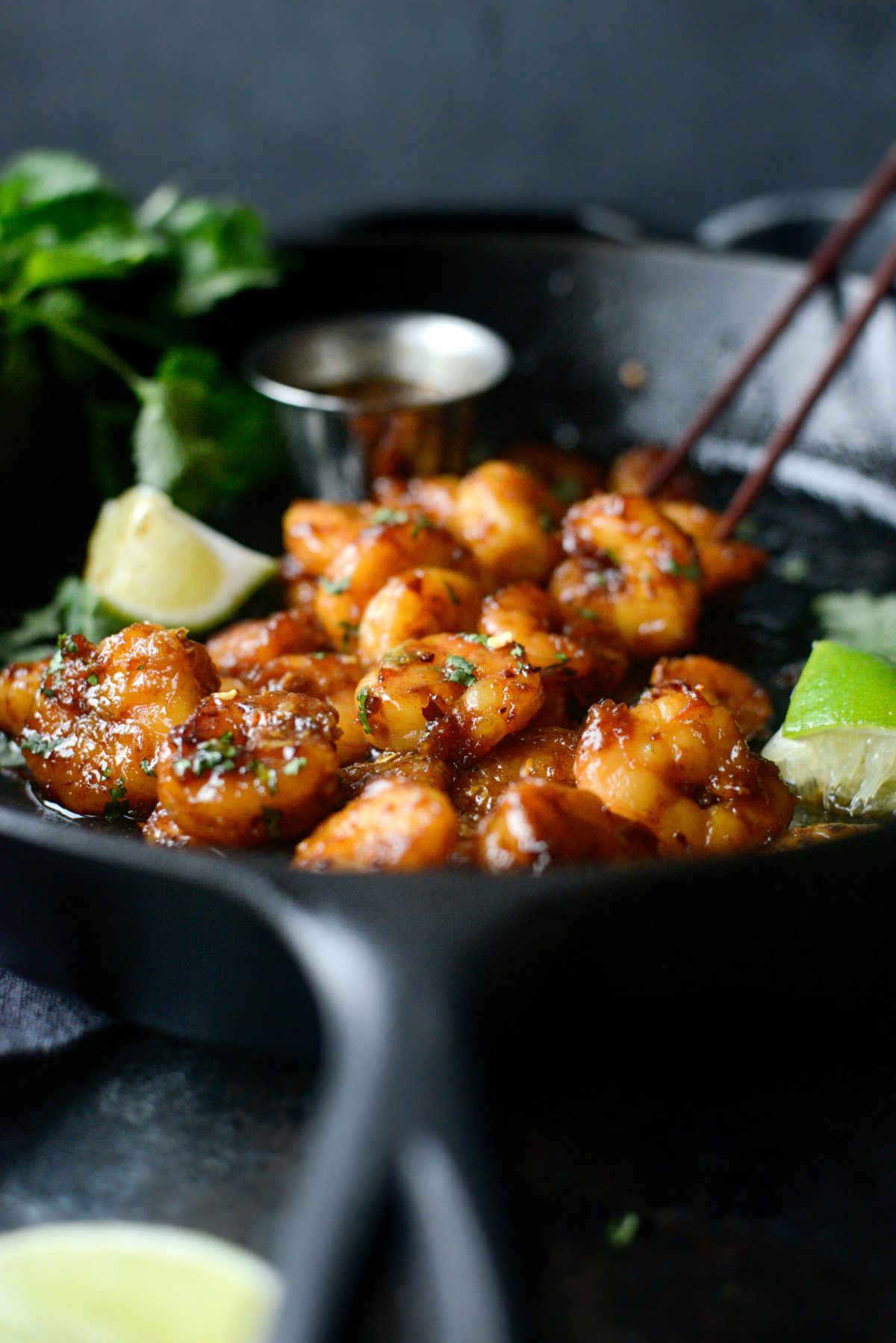 This post may contain affiliate links.
Buy the Cookbook: Simply Scratch : 120 Wholesome Homemade Recipes Made Easy Now available on Amazon »
THANK YOU in advance for your support!